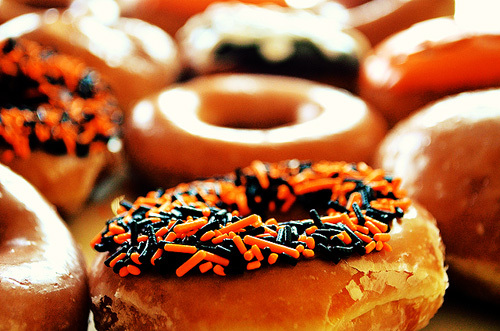 Super frustrerend als de weegschaal niet meewerkt wanneer je hard je best doet om af te vallen. Of zelfs als je kleren niet losser gaan zitten! Waarom!? Waarom val ik niet af?! Er kunnen heel veel addertjes onder het gras zitten, hopelijk een eye opener! En anders zit jouw knelpunt misschien wel bij deel 1; waarom val ik niet af?! 
 Te veel stress
Je zult zelf het beste weten of je veel stress ervaart in je leven. Maar wist je dat je door stress meer buikvet kunt opslaan? Stress in je lichaam zorgt ervoor dat je bepaalde hormonen aanmaakt, een ervan is cortisol. Deze is verantwoordelijk voor het opslaan van vet rond je buik. Teveel stress kan dus het afvallen flink tegenwerken!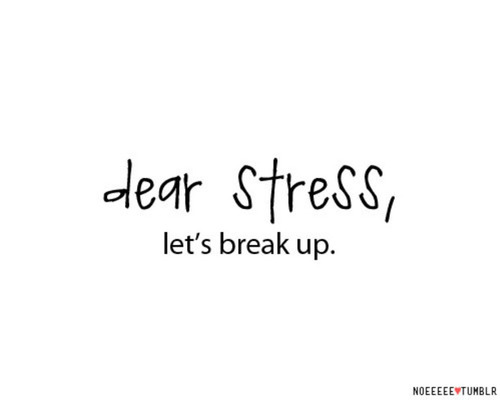 Je bent niet consistent
Een workout hier, een gezond gerechtje daar. In je hoofd ben je misschien goed bezig, maar niet zo consequent als nodig is. Zorg voor een plan en houd je eraan. Je kunt niet grotendeels van de tijd "slecht" eten en af en toe sporten en verwachten dat je afvalt. Voor niets komt de zon op! Je moet wel een beetje je best doen en dit volhouden.
Je hoeft niet meer af te vallen
Heb je er ooit bij stil gestaan dat je niet meer afvalt omdat je niet meer hoeft af te vallen? Als je smal gebouwd bent en je wel wat vet kwijt wilt kan het probleem hem zitten in het feit dat je te weinig spieren hebt en dus niet te zwaar bent. Gewichtsverlies is niet gelijk aan vetverlies. In dit geval hoef je je niet meer op je gewicht te focussen maar op je vetpercentage (eigenlijk altijd.. maargoed). Focus op krachttraining en niet zozeer op het "afvallen".
Je workouts zijn niet intens genoeg
Ga je gewoon door de bwegingen heen terwijl je aan het sporten bent? Dezelfde routine, keer op keer. Geef je lichaam eens wat anders! Je zou jezelf tot je grenzen moeten pushen voor een stevige workout waardoor je hart keihard gaat pompen en je de vetverbranding enorm stimuleert. De intensiteit van je workout verhogen kan een goede manier zijn om dat gewichtsverlies een boost te geven!
Je eet eigenlijk niet gezond
Ik hoor zo vaak dat mensen zeggen dat ze helemaal gezond aan het eten zijn. Waarna ik toch zie dat ze allemaal "processed food" aan het eten zijn met verpakkingen die weliswaar "gezond" lijken, maar de inhoud het niet is. Zorg ervoor dat je écht voedsel eet. Zo min mogelijk pakjes, blikjes en zakjes.