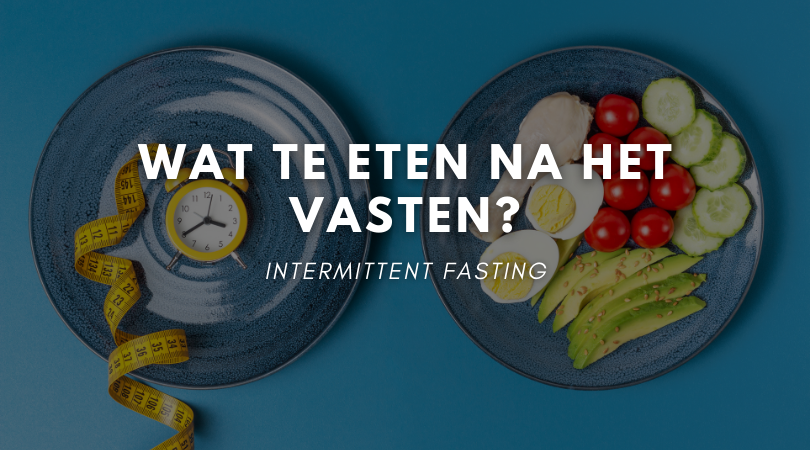 Intermittent Fasting is een leefstijl waarin het eten en het vasten elkaar afwisselen, deze tijden zijn bewust gekozen van te voren voor verschillende gezondheidsvoordelen die het met zich meebrengt. Ik heb veel artikelen geschreven over Intermittent Fasting en zal de basis niet dekken in dit artikel (lees hier de basis!) maar direct overgaan tot wat je het beste kunt eten na de periode die je hebt gevast.
Want in alle eerlijkheid: de meeste mensen hebben toch enorm veel zin om te mogen eten na het vasten en kunnen zich vergrijpen aan van alles en nog wat! Niet per se wat het beste is voor je lijf.
Hoe lang heb je gevast?
Afhankelijk van de duur van het vasten is het belangrijk om niet in één keer een enorme maaltijd te eten. Geef je lichaam wat tijd om weer te wennen aan het eten. Als je 16 uur hebt gevast, wat de meest voorkomende manier is om aan Intermittent Fasting te doen, dan is een 1 persoons portie prima! Je lichaam kan dat makkelijk aan. Heb je langer gevast tot misschien wel een paar dagen? Begin dan véél kleiner, zoals met een paar noten of een rijstwafel met pindakaas.
Bouw het gedurende een paar uur op. Maar voor ik dieper duik in hoe je het beste je maaltijd kunt indelen is het volgende nog even belangrijk:
Ben je bezig met afvallen of niet?
Als je graag wilt afvallen en je Intermittent Fasting als middel inzet om dat te bereiken is het goed om te weten dat het belangrijkste is dat je je lichaam in een calorietekort laat eindigen over een periode van tijd (bijvoorbeeld een week). En omdat het in een calorietekort moet zitten om af te vallen is het belangrijk dat dé calorieën die je eet, voedend zijn om je lichaam te kunnen ondersteunen. Belangrijker dan wanneer je niet wilt afvallen en je dus ook meer kunt eten.
Ik stimuleer iedereen die wilt afvallen om niet te streng te zijn en zeker lekkers te eten van tijd tot tijd, dus laat je hierdoor niet afschrikken! Maar ik wil wel dat je bewust bent dat je basis voeding voedend dient te zijn zodat je het beste kunt halen uit het vasten en je afvalproces.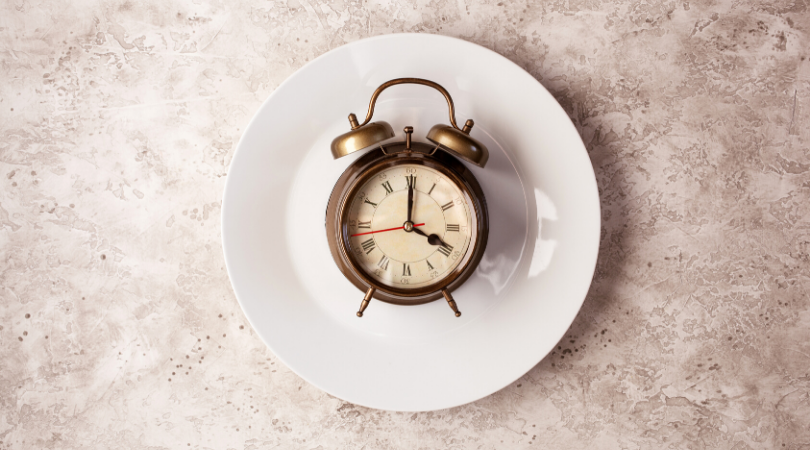 Wat te eten na het vasten?
Na het vasten is je immuunsysteem heel blij met je, je hebt een soort mini 'reset' kunnen doen van vele cellen en andere onderdelen van je lijf. Het is nu tijd om je lichaam weer een handje te helpen met de stoffen die het heeft gemist. Wat is belangrijk om op te letten?
Vezels
Plantaardig eiwit (is fijner voor de vertering, je maag en darmen dan dierlijk eiwit).
Gezonde vetten
Vitamines
Mineralen
Dit zorgt ervoor dat je een goede basis legt voor wat je de afgelopen uren of dagen hebt gemist. De vitamines en mineralen kun je los bijvullen (zoals supplementen) maar deze komen ook mee als je de juiste voedingsmiddelen met vezels, eiwitten en vetten kiest.
Soep of smoothie
Een perfecte manier om je lichaam te laten wennen aan voedsel is door het in de vorm van soep of een smoothie binnen te laten komen. Zo hoeft je lichaam niet ineens uit het niets keihard het verteringsproces aan te zetten (hier kun je ook erg moe van worden omdat het veel energie kost). Dus een soep of een smoothie neemt wat stappen weg uit het verteringsproces zodat je lichaam er geleidelijk in kan komen.
Gebruik wat gezonde vetten bij of in de soep, een beetje om je verteringsproces te helpen en je maag te ondersteunen. Denk hierbij aan wat olijfolie of avocado.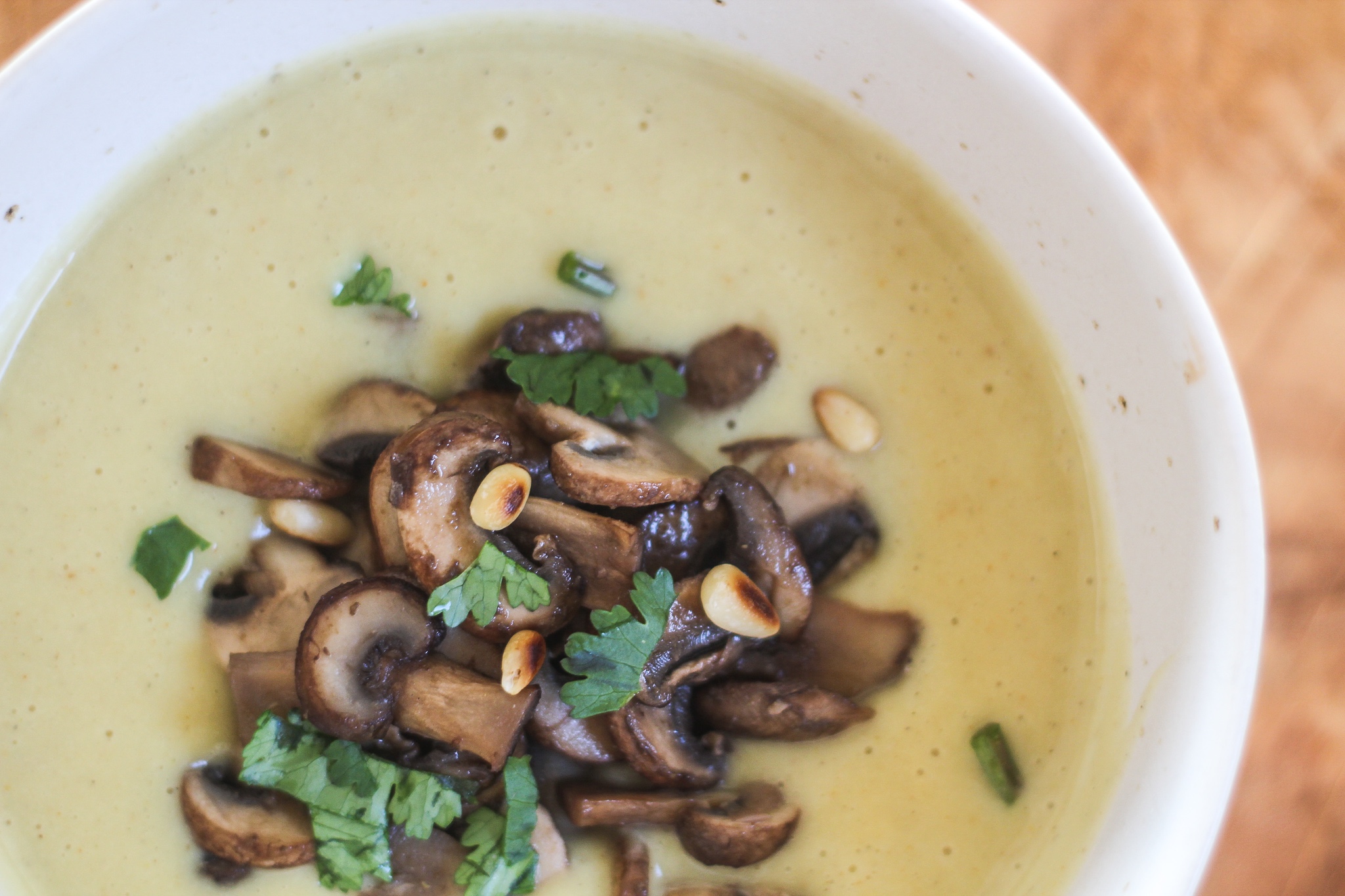 Kook, bak, stoom je groente (vitamines en mineralen, check!) en maak er een lekker soepje van. Doe er een klein beetje kikkererwten, linzen of bonen bij voor wat plantaardige eiwitten. Je energie zal nog op pijl blijven en je lichaam is gevoed, hoera!
Na zo'n 5-6 uur kun je gerust complexe koolhydraten gaan toevoegen en eten wat je normaal gesproken ook zou doen.
Hopelijk geeft dit artikel je een beetje houvast rondom wat je kunt eten na het vasten zodat je je lichaam met liefde kunt benaderen!