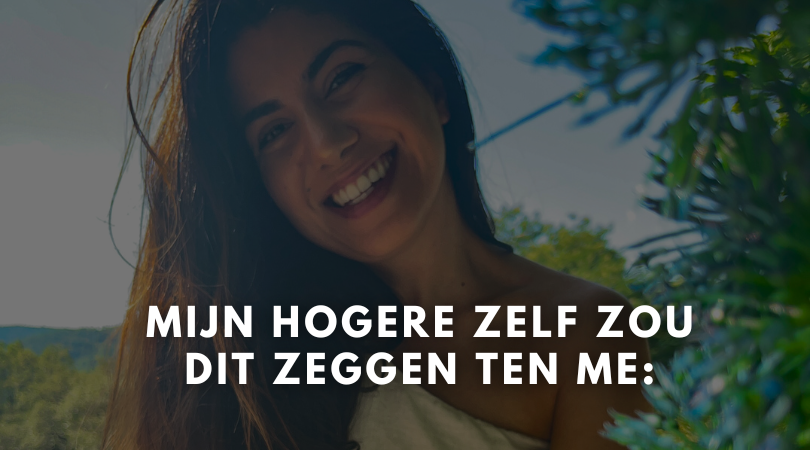 Vaak weten we heel goed wat hetgeen is waar we op vastlopen. Waarom iets niet wil lukken. Wat er eigenlijk echt achter zit. Maar zolang we niet toegeven, is het niet echt en kunnen we excuusjes eromheen bedenken die we ook écht geloven. Vandaag dacht ik na in de vorm van mijn toekomstige zelf, hogere zelf, hoe je het ook wilt noemen. Wat zou zij voor advies hebben aan de Teni van nu? Want.. Natuurlijk loop ik vast op dingen, dat hebben we allemaal. Tegelijkertijd weet ik ook heel goed waar mijn knelpunten zitten. Ik heb dit moeten leren begrijpen, want je knelpunten lijken externe problemen te zijn. Maar dat zijn ze vaak niet 😉 Vandaag deel ik 2 adviezen die ik mezelf als toekomstige zelf zou geven om verder te komen in het leven en de eerste tip gaat in op wat ik net vertelde..
Ga naar je triggers, irritaties en weerstand TOE
Dit is iets wat je moet leren want natuurlijkerwijs gaan we weg van dingen die ons triggeren, irriteren of waar we weerstand bij voelen. Maar hoe kan het dat we niet allemaal door hetzelfde getriggerd worden? Hoe kan het dat de één een enorme weerstand voelt bij iets en de ander niet?
Het feit dat dat kan, zegt eigenlijk al heel veel: we zijn niet allemaal hetzelfde en hebben niet allemaal dezelfde ontwikkeling doorlopen.
Daar waar je weerstand voelt, zit groei. En groei klinkt vaak zo nutteloos; waarom zou je moeten groeien en daardoor pijn en ongemak ervaren? Nou, omdat je daardoor hogerop komt in je eigen leven; je kunt meer aan, je kunt meer bereiken en je leven krijgt steeds meer diepgang. En daarnaast: hetgeen wat je vroeger irriteerde, irriteert je nu niet meer; wat een vrede en rust!
Dus daar waar voor mij weerstand ligt, is het aangeven van mijn grenzen en leven in een wereld met de wetenschap dat er mensen zijn die me NIET aardig vinden. Online en offline. Dat is iets moois. Omdat ik niet bezig ben geweest met aardig gevonden te worden in mijn doen en zijn – iets wat ik meer dan 25 jaar van mijn leven wél heb gedaan. Daardoor vond niemand me (tot zover ik wist) stom, maar was ik niet authentiek. Nu ben ik steeds authentieker aan het zijn en daarbij komt dat mensen je niet (meer) zo leuk vinden tot zelfs 'haten'. Ik zie het als teken dat ik goed op weg ben.
Ik ben er nog niet, want er zit nog wel een stukje weerstand onder. Zoals het zeggen wat ik echt denk over een onderwerp waarvan ik weet dat ik mezelf niet populair maak, online en offline. Of praten zonder disclaimers en constant begrip voor de andere partij (ook zo vermoeiend). Ik zou mezelf adviseren dit steeds meer te doen, beetje bij beetje. Want de angst dat mensen me niet aardig vinden was zo groot – maar het leven in een wereld waar dat uiteindelijk echt keihard gebeurde (offline en online) viel uiteindelijke reuze mee! De angst is vaak veel groter dan de realiteit én je kunt vaak veel meer aan dan je vooraf denkt.
Op elk 'level' van het leven zal ik triggers ervaren en de les is nu: We gaan er naartoe om ervan te leren en aan jezelf te werken! (We als in.. Ik, haha).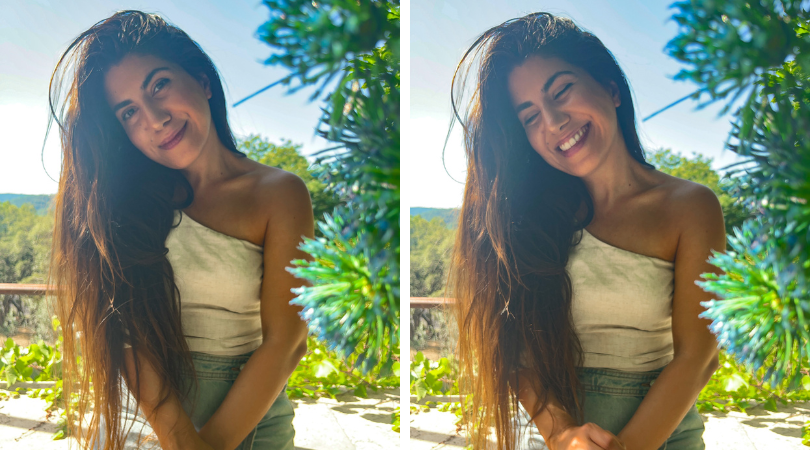 Op gevoelens kun je niet bouwen rondom het creëren van nieuwe gewoontes.
Gevoelens zijn mijn superpower. Ik ben er niet bang voor en ik laat ze zoveel mogelijk toe om ze te verwerken. Ik kan mijn gevoelens heel goed verwoorden en verwerken. Maar gevoelens zijn geen raadgevers rondom het creëren van nieuwe, gezonde gewoontes. Dus als ik dagelijks een uur wil wandelen en op een dag 'voel' ik het niet, dan zou mijn toekomstige zelf zeggen: je hebt vaker geen zin in het creëren van gezonde gewoontes, maar ze zijn belangrijker dan je gevoel op dit moment.
Dat klinkt cru, maar dat bedoel ik he-le-maal niet zo!
Als ik kijk naar hoe ik gewoontes probeer te creëren en één van de redenen waarom het op sommige vlakken moeizaam gaat, is omdat ik mezelf toesta teveel te leunen in: "mwe, ik heb geen zin".
Zin of geen zin, sommige dingen zijn belangrijk genoeg om met tegenzin te doen.
Dat is een heftige zin om uit te typen op een blog waar veel mensen met eetstoornissen jarenlang artikelen hebben gelezen waarin ik ze vertel lief te zijn voor zichzelf. Maar deze artikelen waren niet voor mij, gingen niet over mij en zijn nooit mijn realiteit geweest. Ik heb meer een schop onder mn kont nodig en dát is dus die authentieke kant van mezelf die ik steeds vaker laat zien.
Dus bij dezen ook: de bovenstaande tekst is de perfecte reminder voor mij om mijn gezonde gewoontes door te zetten en niet altijd de 'mwee ik heb geen zin' gevoelens te volgen. Ik heb elke avond geen zin om mn tanden te poetsen, maar ik doe het toch want het is belangrijk genoeg. In die trant moet je denken 😉
Heb jij wel eens nagedacht vanuit je toekomstige zelf? Wat zou die zeggen?