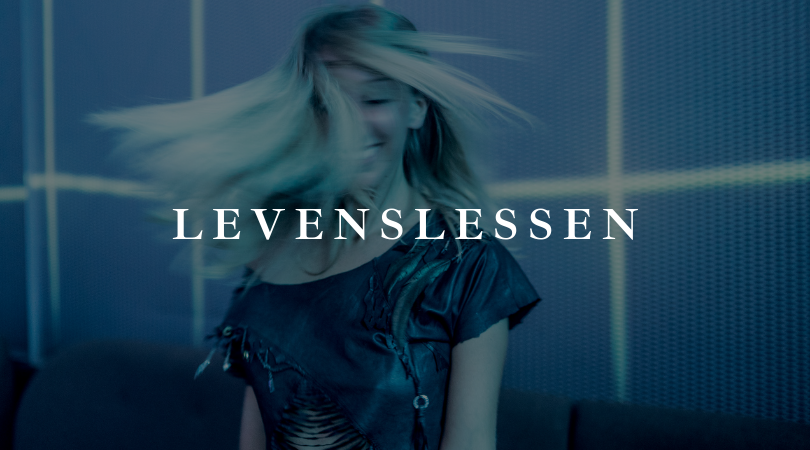 Wist je dat er zoveel levenslessen in een paar simpele zinnen beschreven kunnen worden? Geen moeilijke lange preken, maar enkel een paar zinnen die bepaalde dingen weer in perspectief kunnen brengen in je leven.
Here we go!
Je bankrekening en je fysieke figuur zeggen niks over je karakter.
Hoeveel geld je wel of niet hebt, hoevaak je wel of niet sport, wat je wel of niet eet – zegt niks over wie je bent als mens. Je zou bepaalde karaktereigenschappen kunnen koppelen aan meer of minder geld, aan een strak of minder strak figuur – maar dit zijn geen feiten.
Het enige wat telt is de puurheid van je hart
Je denkt misschien dat anderen je gezicht of lichaam zien, maar wat mensen eigenlijk zien en vooral voelen als ze in contact met je zijn, is hoe puur je hart is. Weet wel dat er genoeg mensen zijn die hun eigen ogen dicht hebben gedaan richting hun eigen hart en daarom ook niet in staat zijn die van anderen te zien.
Je krijgt niet zomaar de liefde van een ander, je dient het te verdienen – behalve als het van je ouders is.
Liefde krijg je niet zomaar van een ander – het gaat gepaard met tijd en samen een vertrouwensband opbouwen. Iets wat vaak gelijk opgaat. Niet iets waar je je hele leven voor moet strijden, op je tenen voor moet lopen of jezelf voor moet veranderen. De enige uitzondering vind ik je ouders en ook dat is niet vanzelfsprekend voor heel veel mensen. Helaas kies je hier niet voor, ik heb hier eerder een artikel over geschreven die misschien kan helpen voor de mensen die zich hierin herkennen:
 Je verdient je eigen liefde
Je verdient het om jezelf liefde en geluk te geven, in welke vorm dat zich ook uit. Het is jouw leven en alleen dat van jou, je verdient het om te geloven in jezelf en daarbij jezelf de liefde te geven.
Wees niet alleen dankbaar voor de positieve dingen
Hoe hard en pijnlijk het ook is, maar soms kunnen de negatieve dingen heel veel wijsheid, lessen en toch ook liefde met zich meebrengen in je leven om dankbaar voor te zijn. Zo ben ik heel dankbaar voor bepaalde ruzies die zijn geweest de afgelopen paar jaar – het heeft me namelijk laten zien wie bepaalde mensen écht zijn in bepaalde omstandigheden – liever nu weten dan over 10 jaar waar er veel meer schade aangericht kon worden bij me.
Dus ik ben zeker dankbaar voor bepaald pijn en verdriet dat gepaard heeft moeten gaan met ruzies.
Wat is een belangrijke levensles voor jou? Of kun je misschien iets met één van de bovenstaande lessen?