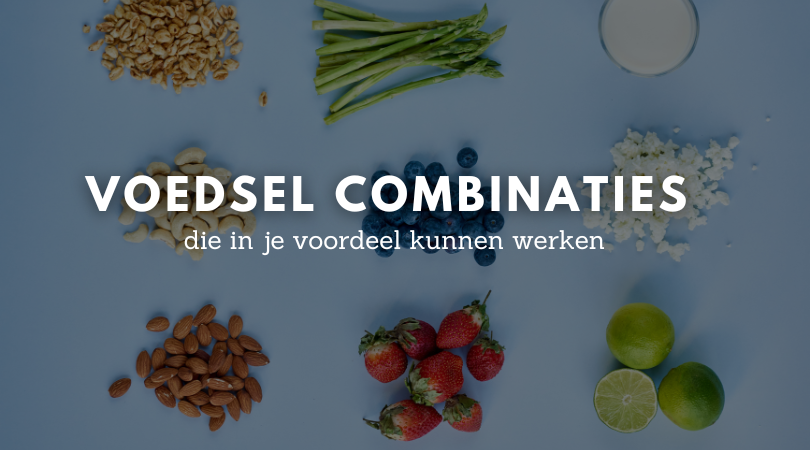 Voedselcombinaties, of ook wel: het combineren van bepaalde voedingsmiddelen in één maaltijd. Zit daar een wetenschap achter? Kunnen we daar profijt van hebben wat betreft het afvallen als we weten welke voedingsmiddelen we moeten combineren?
In de wereld van Ayurveda zijn voedselcombinaties al bekend, daar zijn strikte regels over welke voedingsmiddelen wel en niet gecombineerd mogen worden.
Valt er een logica in te vinden en is er onderbouwing? Dat zocht ik voor je uit in dit artikel.
Wat zijn voedselcombinaties?
Simpel gezegd zijn dit de combinaties die je maakt tussen twee of meer voedingsmiddelen voor een positieve uitkomst zoals afvallen, gezonder lichaam, betere vertering en meer.
Er wordt hier en daar geclaimd dat bepaalde nutriënten uit het voedsel dat we eten, als ze goed gecombineerd worden, elkaar kunnen complimenteren en samen kunnen werken in het lichaam. Ook wordt er gezegd dat dit de vertering kan verbeteren waardoor je minder kans hebt om te veel te eten: wat vervolgens kan helpen als je wilt afvallen.
Nu is de vraag: Wat hiervan is onderbouwd en in hoeverre is het de moeite waard om het te volgen?
Weinig is onderbouwd
Daar ga ik al: er is weinig onderbouwing voor deze claims. Een bekende claim die ik zelf ook zo'n 10 jaar geleden hoorde was dat het niet wordt geadviseerd om koolhydraten gecombineerd met eiwitten te eten in één maaltijd. Of om bepaalde fruit soorten alleen op een lege maag te eten. Of water drinken te vermijden tijdens het eten.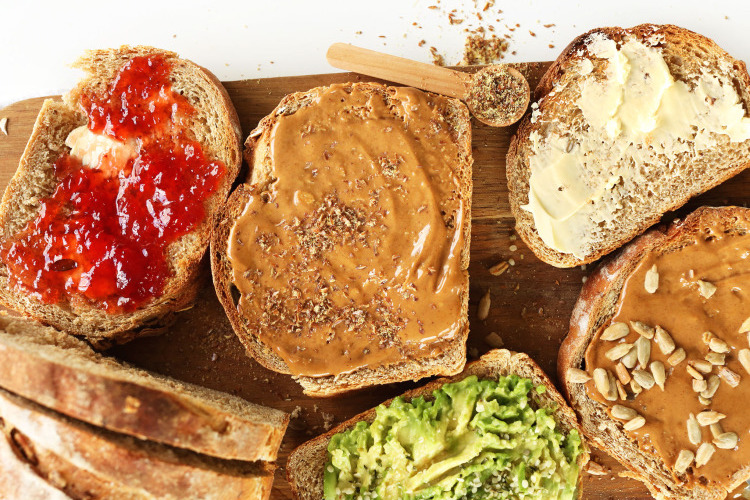 Die eerste claim kan al met logica worden afgewezen: Geen eiwitten combineren met koolhydraten. Hoe dan? Dan hebben we het dus over voedingsmiddelen die alléén bestaan uit eiwitten en voedingsmiddelen die alléén bestaan uit koolhydraten. Ken jij ze? Ik niet.
Elk voedingsmiddel is een combinatie van eiwitten, koolhydraten en/of vetten. De enige voedingsmiddelen op aarde zonder koolhydraten zijn bijvoorbeeld: boter, kaas en eieren. Deze drie zijn een combinatie van vet en eiwit en misschien een minuscule hoeveelheid koolhydraten. Maar pak elk ander voedingsmiddel en het zal een combinatie van de drie macronutriënten bevatten.
De claim om koolhydraten niet te combineren met eiwitten gaat dus over voedingsmiddelen die grotendeels koolhydraten of eiwitten bevatten. Maar dat maakt de claim alweer onzinnig omdat je lichaam heel goed in staat is om een combinatie van de drie macronutriënten te verteren.
Maar wat werkt wel?
Als we kijken naar bijvoorbeeld het stabiliseren van je suikerspiegel, dan komen voedselcombinaties wel degelijk goed van pas. Wanneer je iets eet met grotendeels koolhydraten of suikers, dan zal je suikerspiegel snel stijgen en een piek veroorzaken. Om dit tegen te gaan is het een goed idee om daar iets met meer vetten of eiwitten aan toe te voegen. Deze zullen de afbraak van koolhydraten vertragen en hierdoor je suikerspiegel geleidelijk laten stijgen (1)(2).
Daarnaast kan het ook wat extremere reacties zoals duizeligheid of trillerigheid van een hoge suikerspiegel tegengaan omdat deze vrij snel kunnen leiden tot cravings en honger (3)(4).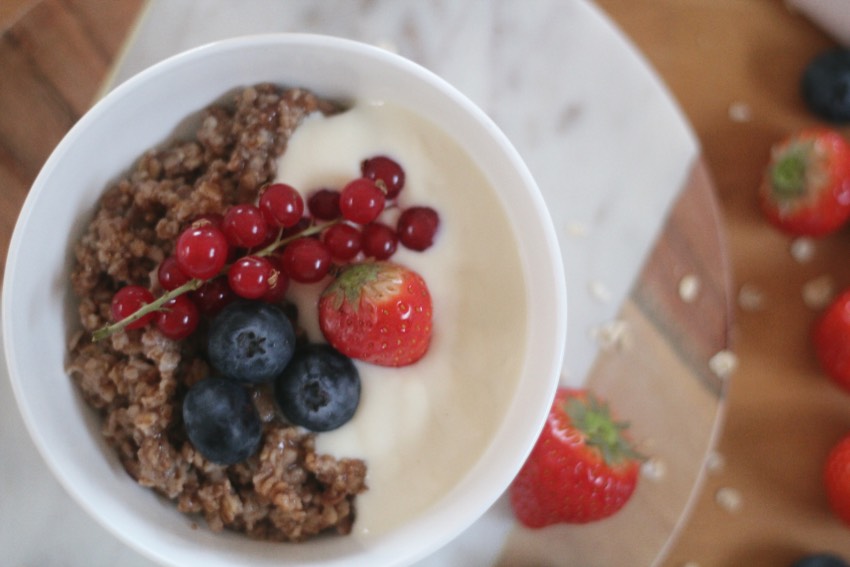 Als je wilt afvallen..
Dan is het dus handig om je suikerspiegel zo stabiel mogelijk te houden gedurende de dag en dat kan dus heel simpel door eiwitten en/of vetten te combineren met koolhydraten bij elke maaltijd. Oftewel: eet alle drie de macronutriënten alsjeblieft!
Uit onderzoek blijkt dat een voedingspatroon met veel eiwitten het afvallen kan stimuleren en een gunstig effect kan hebben op bepaalde hormonen die je honger- en verzadigingsgevoel reguleren (5)(6).
Om deze reden zou ik je juist willen adviseren om lekker te genieten van gevarieerd eten!
Andere voordelen
Naast het stabiliseren van je suikerspiegel is het ook nog eens veel makkelijker om al je belangrijke vitamines en mineralen binnen te krijgen als je geen restricties hebt rondom voedselcombinaties. Alle voedselgroepen zijn toegestaan en daardoor kun je de voordelen van elke voedselgroep meepakken, want deze zijn er en het zou zonde zijn als je belangrijke stoffen zou missen doordat je jezelf (of door een ander) restricties laat opleggen die niet per se onderbouwd zijn voor hetgeen wat jij wilt (afvallen?).
Als je wilt afvallen dan is het veel beter en langer houdbaar om geen restricties te hebben dan wanneer je bepaalde voedselgroepen elimineert in de hoop ermee te kunnen afvallen, blijkt ook uit onderzoek (7).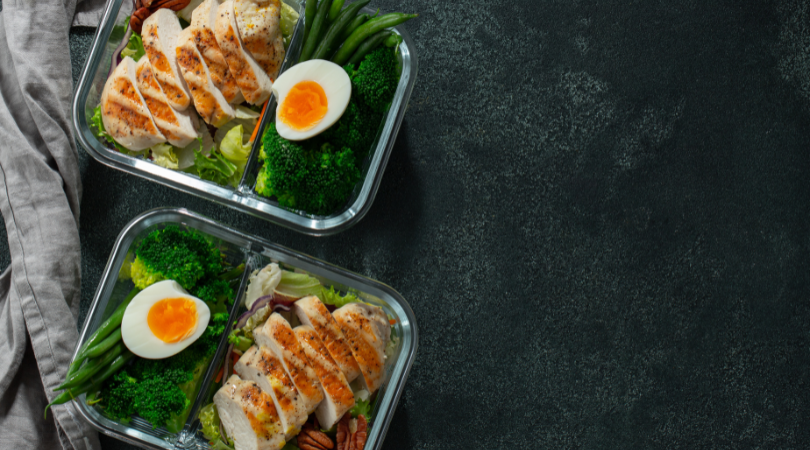 Een voedingspatroon met eiwitten, vezels, complexe koolhydraten en gezonde vetten kan je ook nog eens beschermen tegen het ontwikkelen van diabetes type 2 (8), tegen hart- en vaatziekten maar ook andere chronische ziektes (9)(10)(11).
Dus onthoud: het is niet voor niets dat ik blijf herhalen dat restricties rondom voedsel je niet helpen met balans, een gezonde leefstijl, mindset en gewicht!