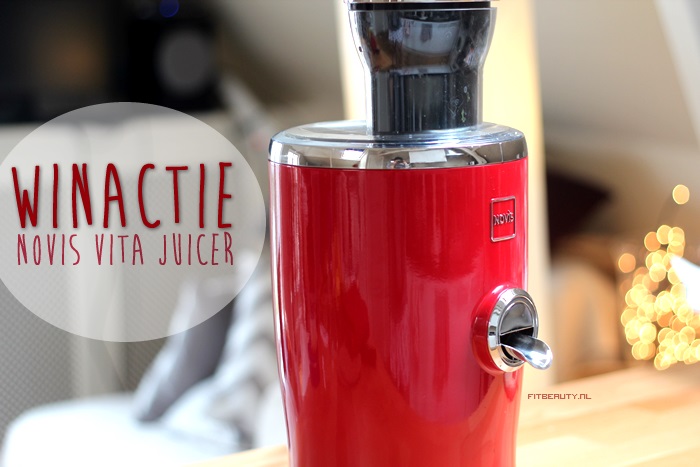 Af en toe spring ik een gat in de lucht van een voedingsmiddel of een nieuw product… En vandaag is weer zo'n dag. Of eigenlijk: vorige week was zo'n dag! Ik kreeg namelijk de mogelijkheid om de Novis Vita Juicer uit te proberen en hier lekkere smoothies en sappen mee te maken. Nou, ik ben los gegaan hoor! In dit artikel deel ik wat makkelijk te maken recepten en zal ik je vertellen over het apparaat met de winactie! 
Vorige week donderdag postte ik de onderstaande foto op Instagram. Ik had de zware doos (8kg!) meegesjouwd vanaf mijn werk; Amsterdam, tot aan thuis; Den Haag. Ik kon niet wachten om hem open te maken, daarom gauw de foto's maken met een smile haha.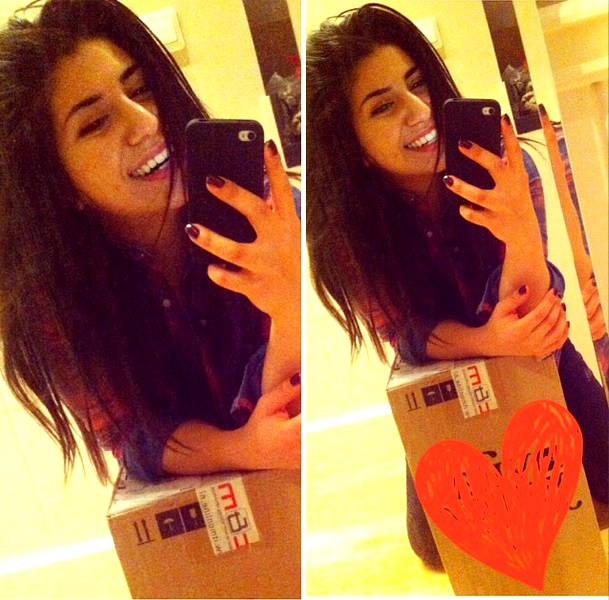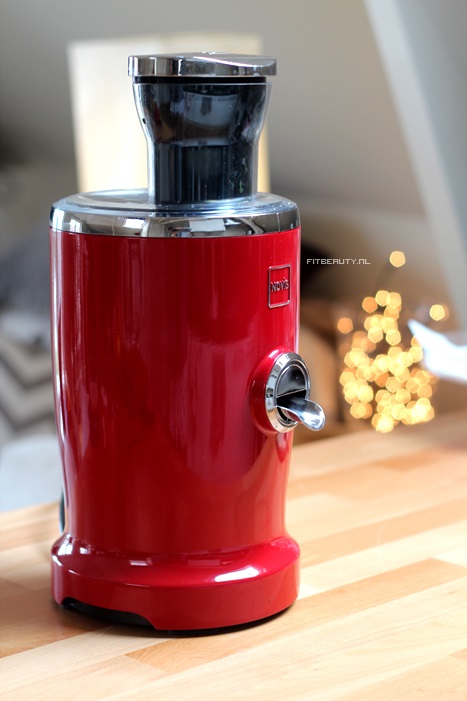 Wat is het?
Het is een juicer, maar ook een smoothie apparaat maar óók weer een citruspers. Oftewel, alles in 1. Je kunt de volgende dingen maken:
Sap zonder vruchtvlees
Dik vloeibaar sap (puree) met vruchtvlees
Sap zonder pitten met een beetje vruchtvlees (citruspers)
Sap zonder pitten en zonder vruchtvlees (citruspers)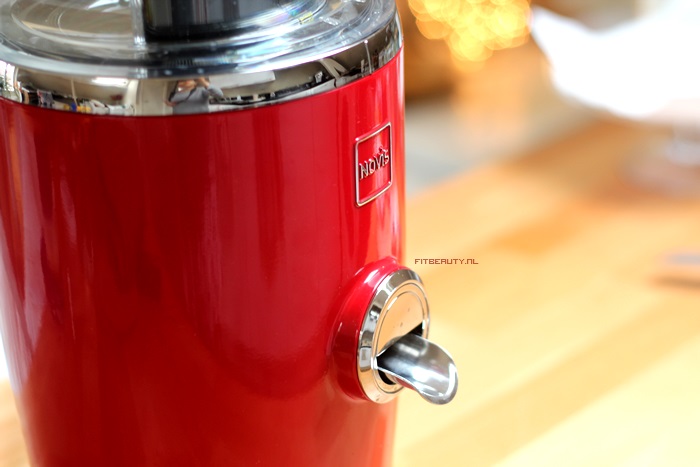 De onderdelen zijn heel makkelijk uit elkaar te halen en in de vaatwasser te stoppen. Ik heb ze niet eens in de vaatwasser hoeven te stoppen, want ik spoelde ze af en ze waren alweer klaar voor een tweede gebruik (wel direct na het maken van een smoothie/sap natuurlijk).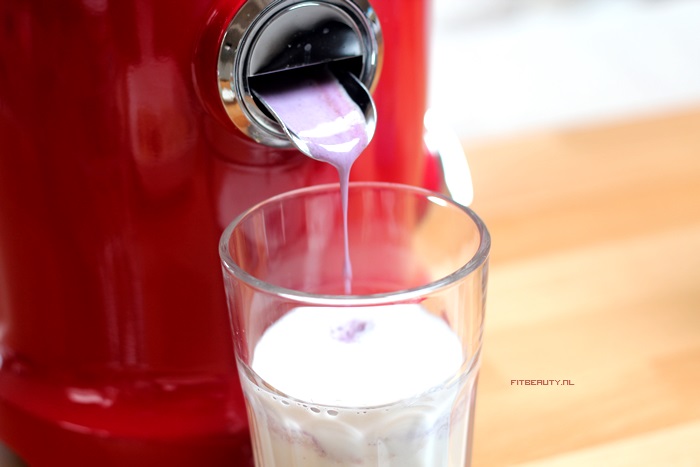 Het tuitje kun je omhoog tikken als je klaar bent met inschenken zodat er geen verdwaalde druppels op je aanrecht vallen maar eigenlijk het apparaat weer terug in gaan. Slim 🙂
Ik ben natuurlijk een grote fan van het behouden van het vruchtvlees en heb dit ook elke keer gedaan. En wow! Wat gaat dat makkelijk. Kijk even mee naar wat ik met elke poging heb gemaakt: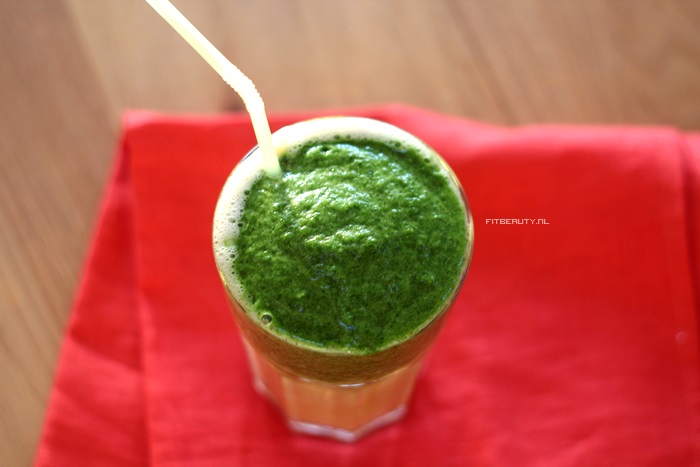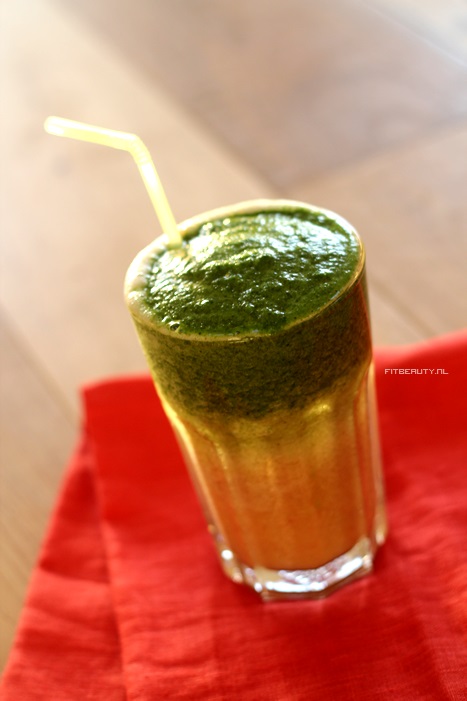 Deze ziet er lekker tropisch uit! Ananas uit de vriezer (even laten ontdooien) met banaan, peer en spinazie bovenop.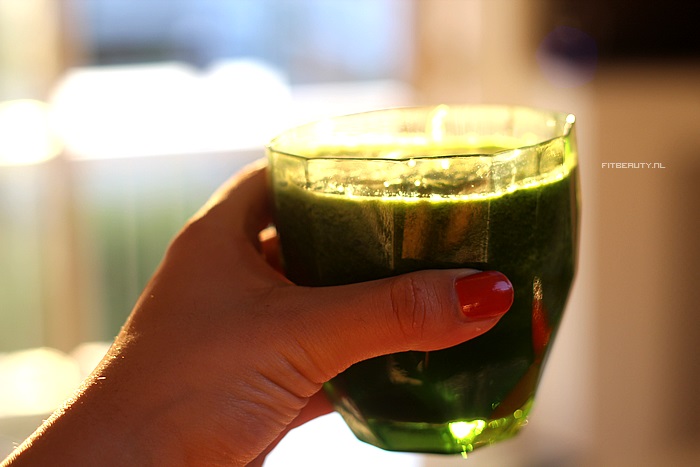 Boerenkool, spinazie en peer met een beetje water.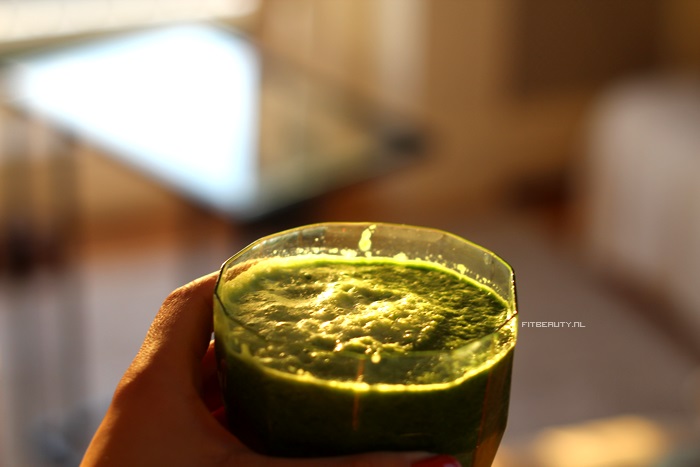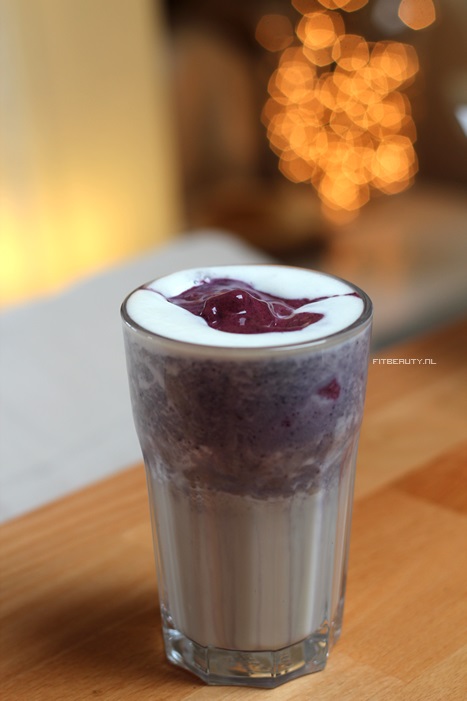 Deze was goddelijk! Haha. Zo maak je hem:
Bevroren banaan uit de vriezer gehaald en zo'n 20 minuten laten "ontdooien", hetzelfde gedaan met bevroren bosbessen. Driekwart van de banaan met amandelmelk erin gedaan, vervolgens bijna alle bevroren bosbessen met een beetje water, weer wat banaan en als laatste de "restjes" bevroren bosbessen uit het apparaat gehaald met een pannenlikker en dit er bovenop gedaan.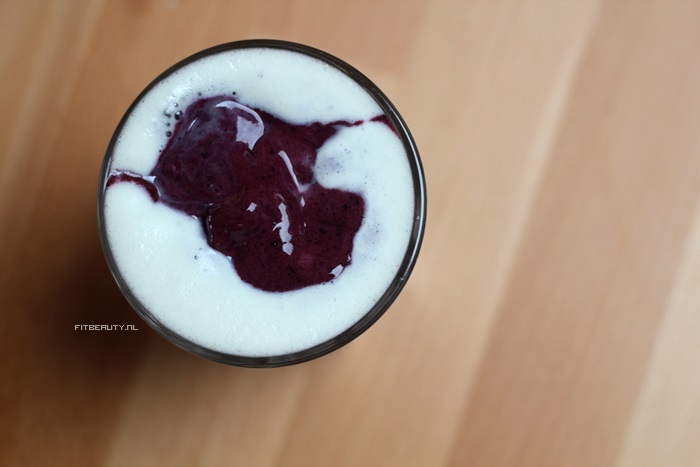 Het kwam er ineens zo mooi uit te zien. En lékker dat het was 🙂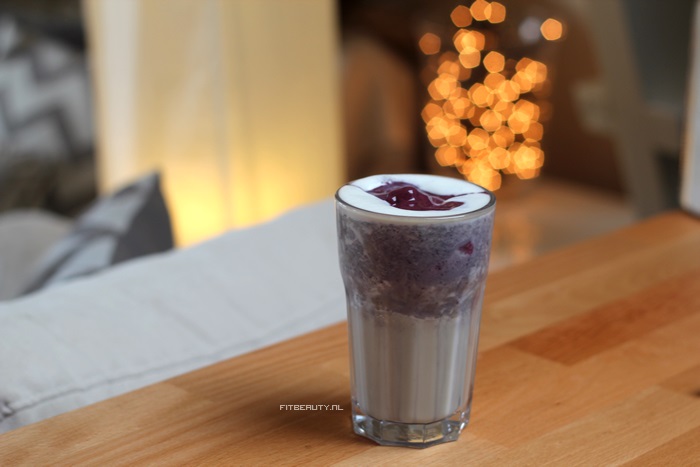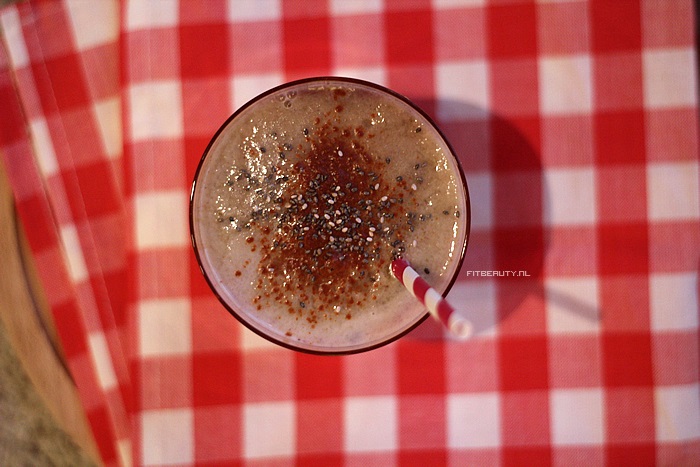 Appel, peer, yoghurt en kaneel! Lekker herfstig. En ik heb er chia zaadjes bovenop gedaan ter decoratie, haha. Staat toch mooi altijd!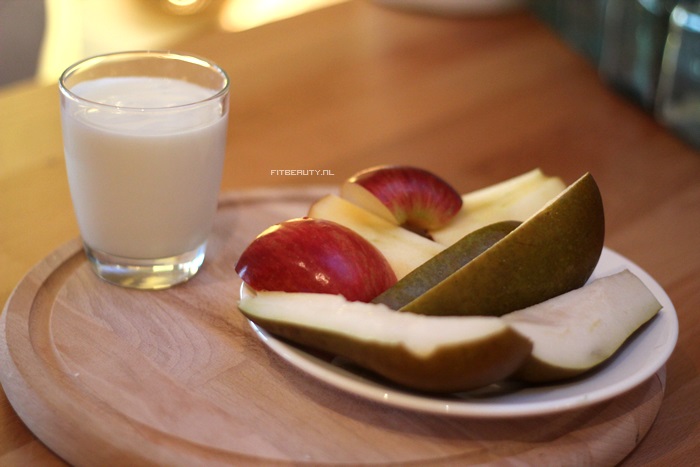 1 kopje magere yoghurt (ik heb mager gebruikt omdat het vloeibaarder is waardoor het lekkerder is door smoothies, dan worden ze niet héél dik). 1 appel en 1 peer, halve theelepel kaneel.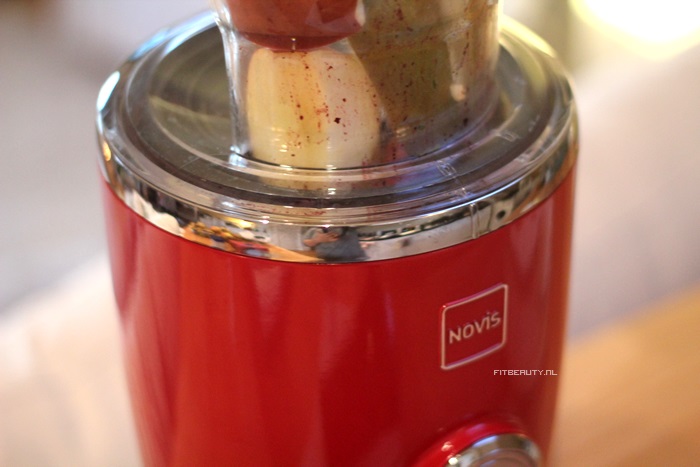 Huppa! Bij elkaar! De yoghurt heb ik hier nog overheen gegoten en vervolgens het apparaat aangezet.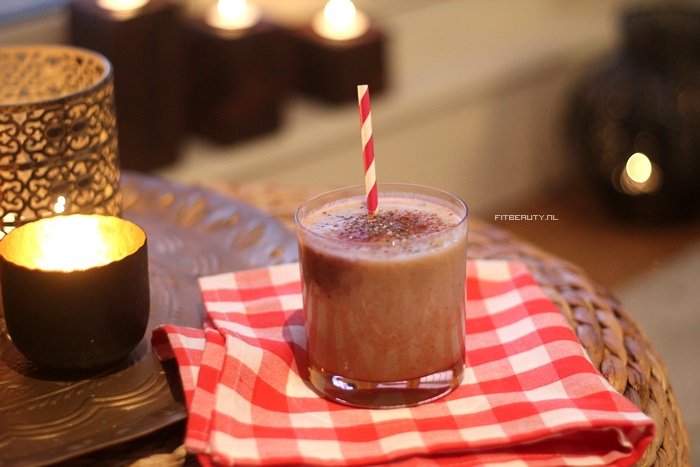 Aan het eind heb ik de kaneel er doorheen geroerd en een beetje bovenop gedaan ter decoratie. Jullie weten ondertussen hoe dol ik ben op "sfeer" in huis en sfeerfoto's. Haha.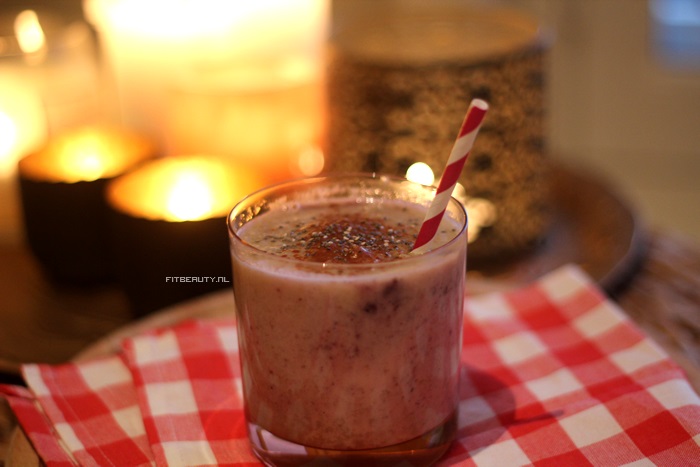 Wil je hem winnen?
Ik denk het wel! Dit is wat je dient te doen/onthouden:
Vanaf vandaag (22 oktober) tot 5 november kun je mee doen aan deze winactie
Maak een foto van je favoriete juice of smoothie met een beschrijving van de ingrediënten erbij
Plaats de foto op Twitter of Instagram met @vitajuicerNL en de hashtag #vitamintwister 
Je mag zelf de smoothie/juice maken, maar het kan er ook een zijn die je op het terras drinkt of in de winkel koopt. Dat maakt helemaal niet uit.
De 2 leukste, mooiste en/of origineelste inzendingen winnen een Novis Vita Juicer!
Belangrijk om ook even de

algemene voorwaarden

checken.
Deze keer gaat de winactie dus niet via mijn blog en kies ik ook niet de winnaar. Maar lijkt me zeker de moeite waard om mee te doen 🙂
Oja, dit moet niet, maar ik zou het ook heel tof vinden dat als jullie via Instagram de foto posten, mij hierin ook taggen: @Tenitje want ik ben echt ontzettend benieuwd naar jullie inzendingen! En zo krijg ik direct een notificatie van jullie inzending en kan ik lekker meegenieten en meeduimen!