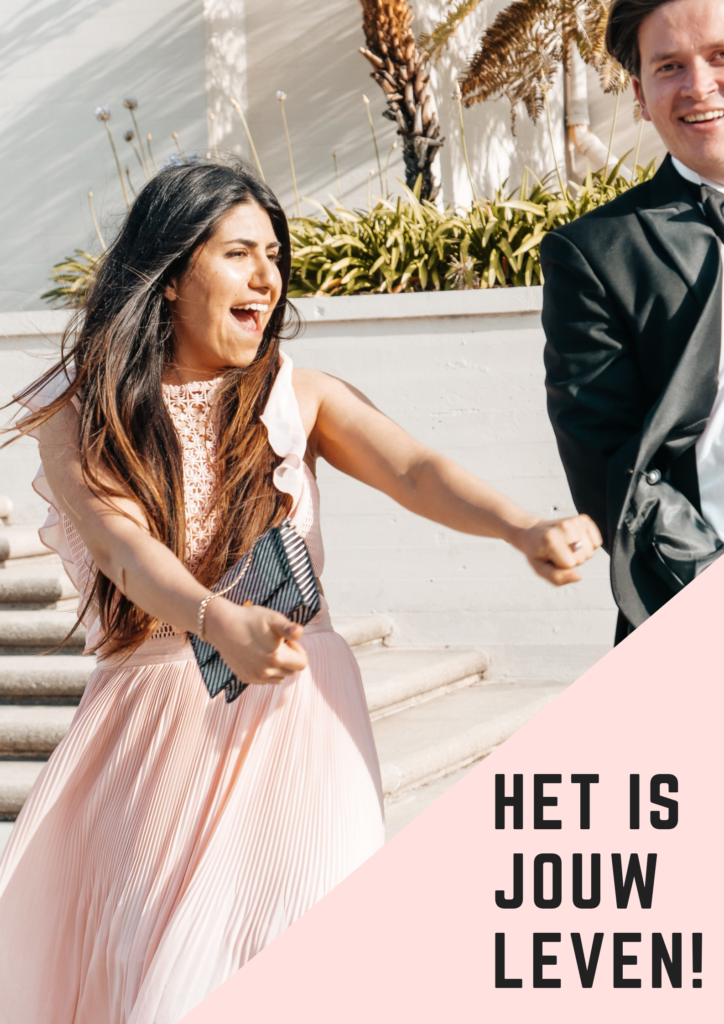 "Hé Teni, ben je al lekker aan het bijkomen? Straks lekker uitgerust terug in Nederland"
Zijn de berichtjes die ik zie tijdens het openen van mijn Whatsapp hier aan de andere kant van de wereld. Ik blijf even staren en realiseer me dat vakantie voor velen een moment is om even te ontsnappen uit hun dagelijkse gewoontes, hun routines en voornamelijk werkleven.
Vroeger kon ik niet zo goed met deze berichten omgaan, tegenwoordig – zie ik het anders..
Vroeger wilde ik alleen maar duidelijk maken dat ik óók werkte
Enkele jaren geleden, misschien zelfs vorig jaar nog – voelde ik enorm de drang om constant aan iedereen duidelijk te maken dat mijn werk ook echt werk is, dat het nooit ophoudt en al helemaal niet op vakantie.
Dat wanneer je leuke foto's ziet op vakantie, dagelijks op story of instagram, artikelen die de reis weerspiegelen en online komen tijdens de reis – dat er niets gaande is op vakantie om zen door te worden. Niets van bijkomen.
Dus wat deed ik? Ik reageerde op elke app met een stukje tekst die de balans weergaf. Ik reageerde op elke comment op social media met een stukje waarheid die het tegenovergestelde weergaf van wat zij zeiden in de comment. Ik maakte er een hele video over. Alsof ik de ander probeerde op te voeden in mijn werkveld. Wat natuurlijk nooit gaat werken.
Je dient jezelf zo ver te krijgen om met zelfvertrouwen je leven te leiden zoals jij dat wilt, zodat wanneer iemand vraagtekens heeft bij de dingen die je doet; eten, sporten, routine, werken op vakantie, slapen op vakantie, in een koffietent zitten, etc. je voor jezelf al hebt besloten dat je helemaal oké bent met wat jij wilt doen in je leven en daardoor niet getriggerd wordt.
Als je dat zelfvertrouwen of als je die kalmte hebt gevonden bij jezelf, dan maakt het allang niet meer uit wat anderen denken en vinden. Je gaat dan alleen nog af op oprechte vragen van mensen die willen leren en niet mensen die jouw leven ter discussie stellen.
Er zal áltijd commentaar zijn
Want geloof me, wat je ook doet met je leven, waar je ook staat – er zullen mensen zijn die commentaar hebben.
De comments heb ik ook nog steeds, in mijn DM's op Instagram, onder mijn posts op YouTube en mijn blog maar ook offline. Ik ben nu in Los Angeles bij mijn familie en als er iets is binnen mijn familie waar niemand geheimzinnig over doet dan is het wel over het uiten van hun mening over jou.  Omdat ze het beste voor je willen, maar het is toch een mening. Een soort lichte bemoeienis.
Ik kan me voorstellen dat héél veel mensen hiermee te maken hebben. Ouders die constant hun mening uiten omdat ze het beste willen voor je, tante's, ooms, schoonouders etc.
Ik ben tegenwoordig heel goed geworden in het lachen, knikken en zeggen dat ik gelukkig ben met mijn leven. Weet je wat het verschil maakt? Als je dit écht zo voelt – en dat kan wat tijd kosten om te leren bij jezelf – dan voelen anderen dat ook als je niet in de verdediging schiet. Ze voelen het wanneer je lacht, knikt en met zelfvertrouwen zegt dat je gelukkig bent.
Als ze dat niet voelen, dan maakt het ook niet uit – ze hebben niets om op te reageren omdat je niet in de verdediging bent geschoten.
De kalmte is enorm sterk
De kalmte is zoveel sterker dan ik ooit heb gerealiseerd. Wanneer je in stilte, alleen met jezelf, jezelf hebt afgevraagd wat jou gelukkig maakt in het leven. Dan heb je iets heel krachtigs ontdekt bij jezelf.
Je zult merken dat wanneer je de dingen doet die jou gelukkig maken, je gaat stralen. Dat stralen zorgt ervoor dat mensen graag bij je in de buurt willen zijn. Ze willen wat jij hebt, wat dat ook mag zijn.
Ze zullen je vragen stellen omdat ze willen leren, begrijpen en ook toepassen in hun leven.
Anderen kan het bang maken. Mensen die niet heel gelukkig zijn met hun eigen leven worden geconfronteerd met het omgekeerde en dat is eng – vooral als het iemand is die dichtbij hen staat.
Ze zullen je vragen stellen omdat ze erachter willen komen wat het nadeel is van jouw leven zodat ze gerust kunnen zijn dat ze niets hoeven te veranderen aan hun eigen leven.
Begrijp goed het verschil tussen deze twee en dat jij uiteindelijk jouw leven leidt. Je leidt het voor jezelf en voor niemand anders. Probeer jezelf niet te verloochenen, volg jouw interesses's, jouw passies en de (kleine en grote) dingen die jou gelukkig maken – het zal aanstekelijk zijn en mensen bang maken tegelijk. Dat is oké, zolang jij weet dat je het voor jezelf doet – blijf doorgaan!