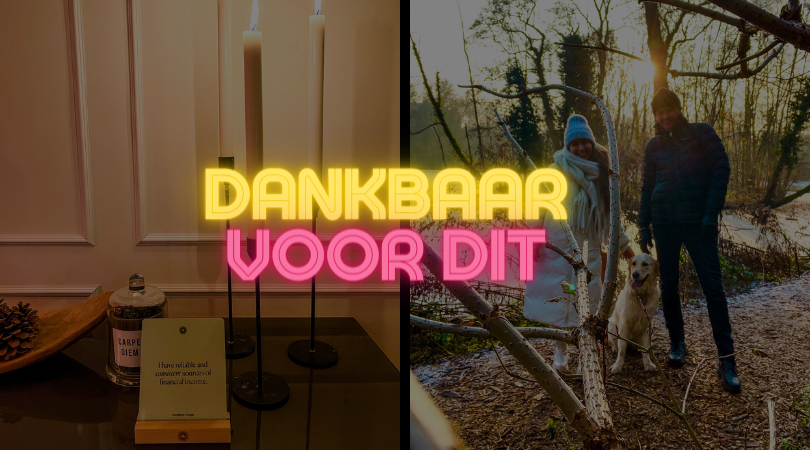 Ik wil graag terugblikken op de afgelopen weken. De tijd vliegt voorbij en dit is mijn manier om er even extra bij stil te staan. 20 foto's van de afgelopen maand die me een extreem dankbaar gevoel geven.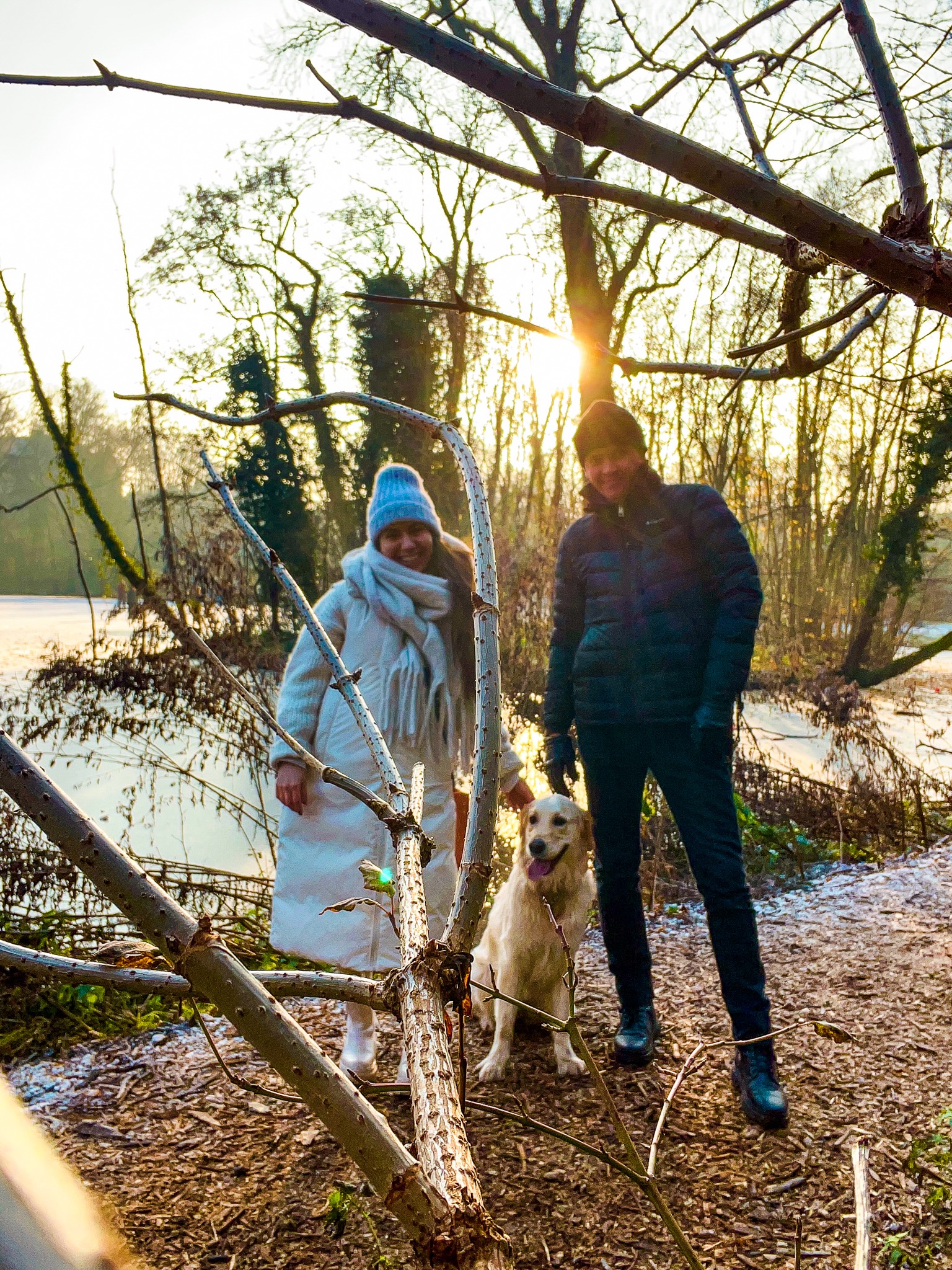 Een wandeling met zn drietjes door het Vondelpark. Moesie is ZO blij als ze in het park of bos is, daar genieten wij vervolgens ook weer enorm van.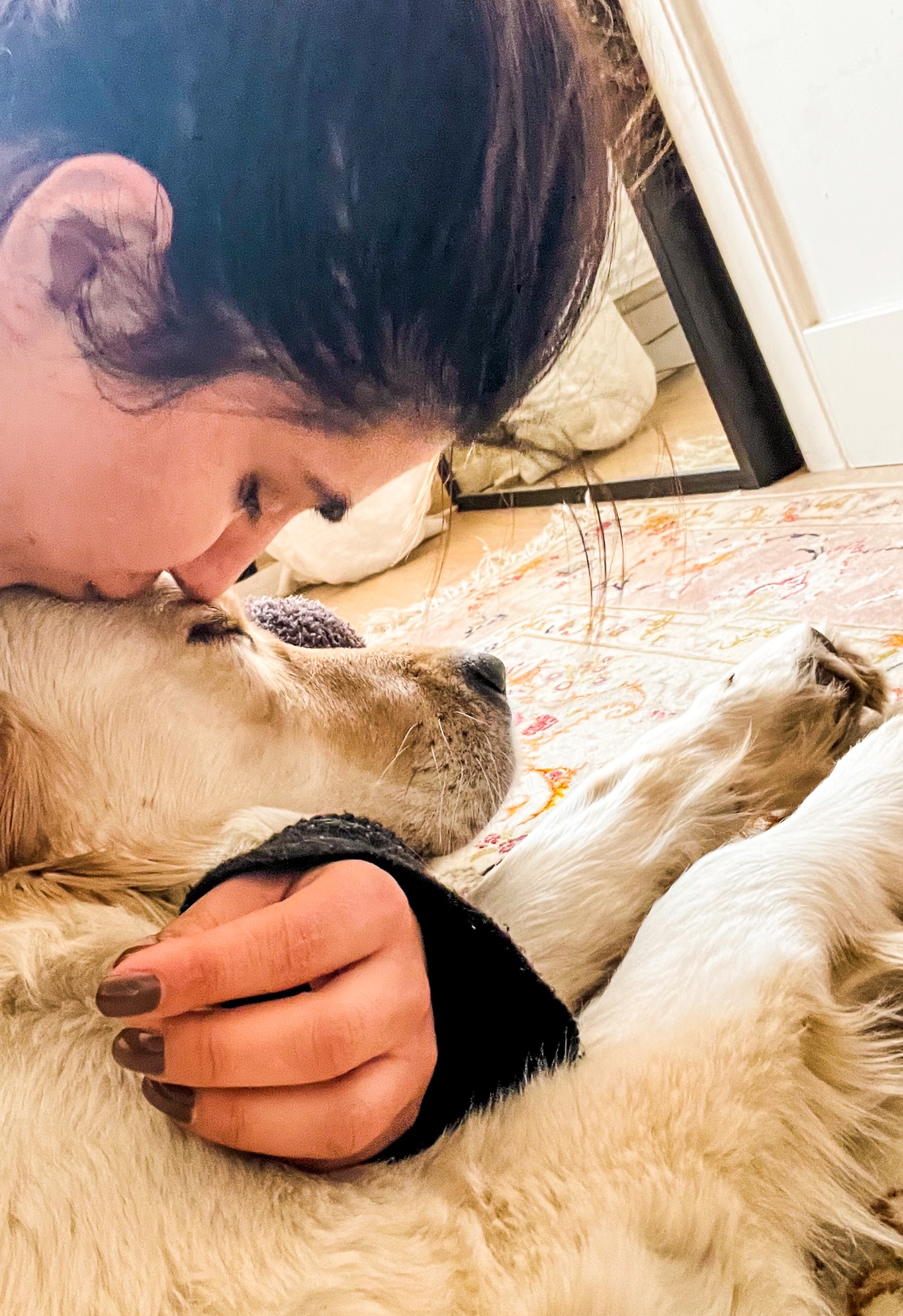 Knuffelen met Moes! Het wordt met de dag meer een knuffelhond, zo heerlijk.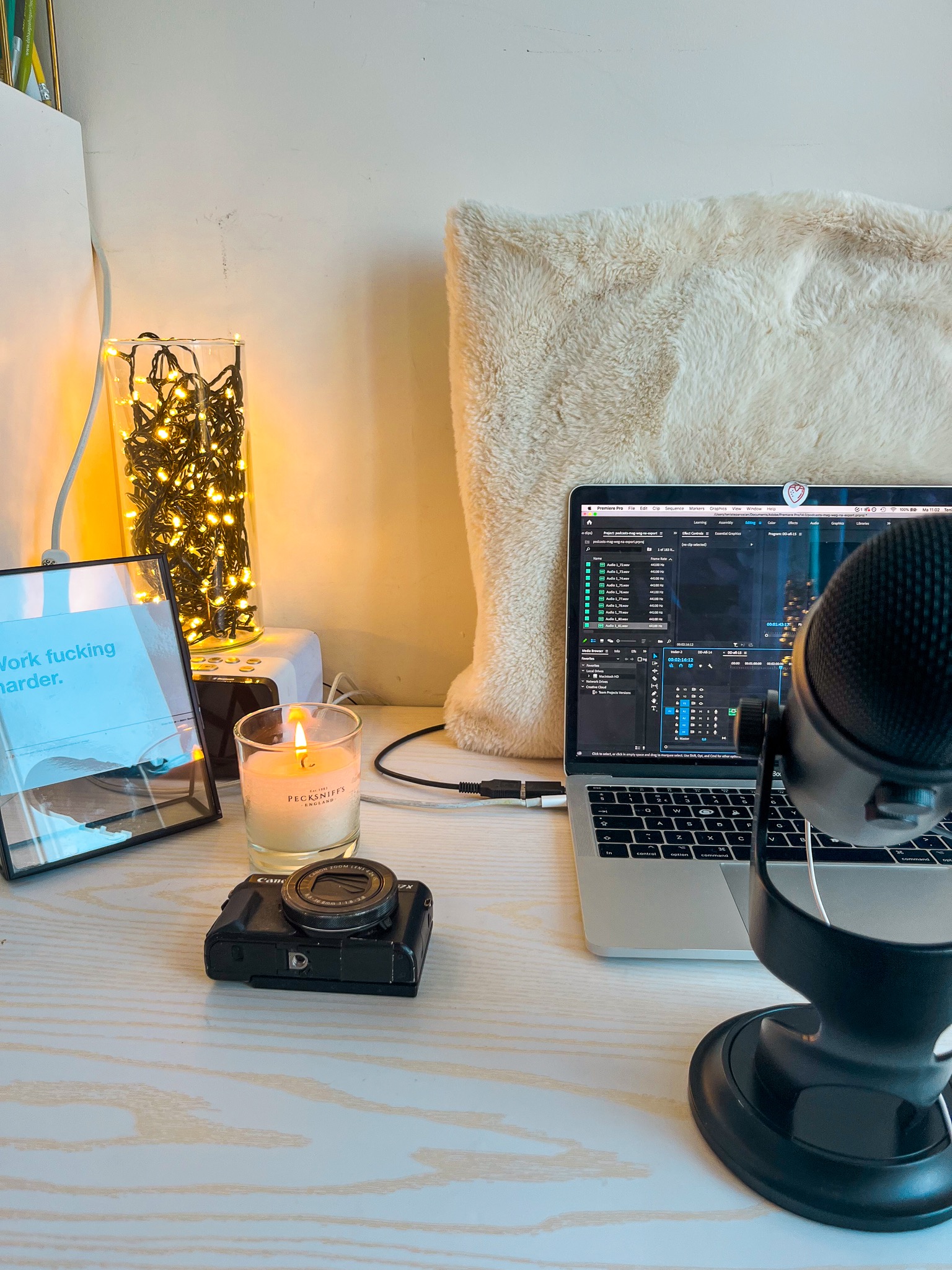 Dit beeld gaf me een dankbaar gevoel: dat dit mijn werk mag zijn!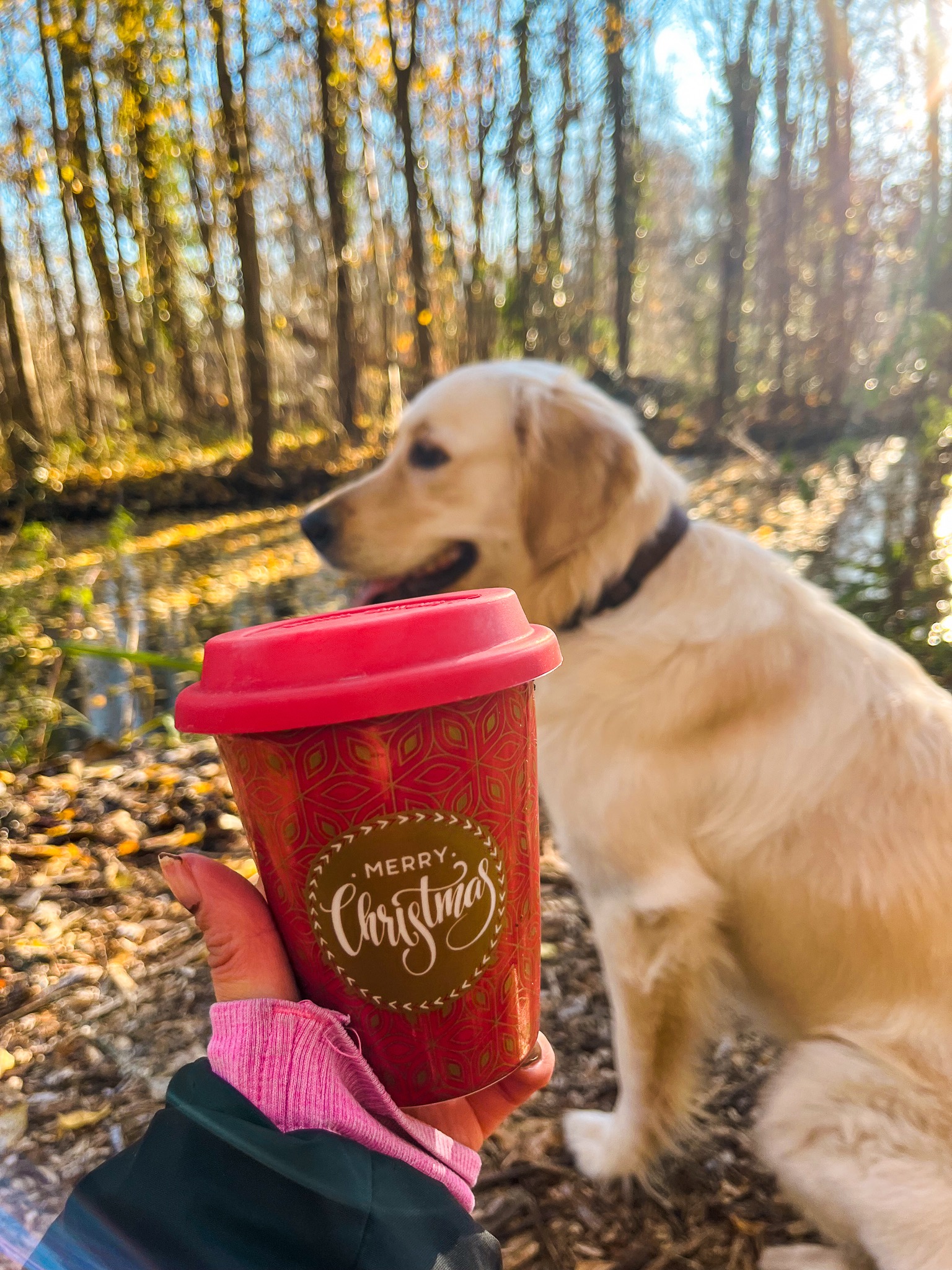 Wandelen met Moes en mijn lievelingsbeker van dit moment! Super kerstig 🙂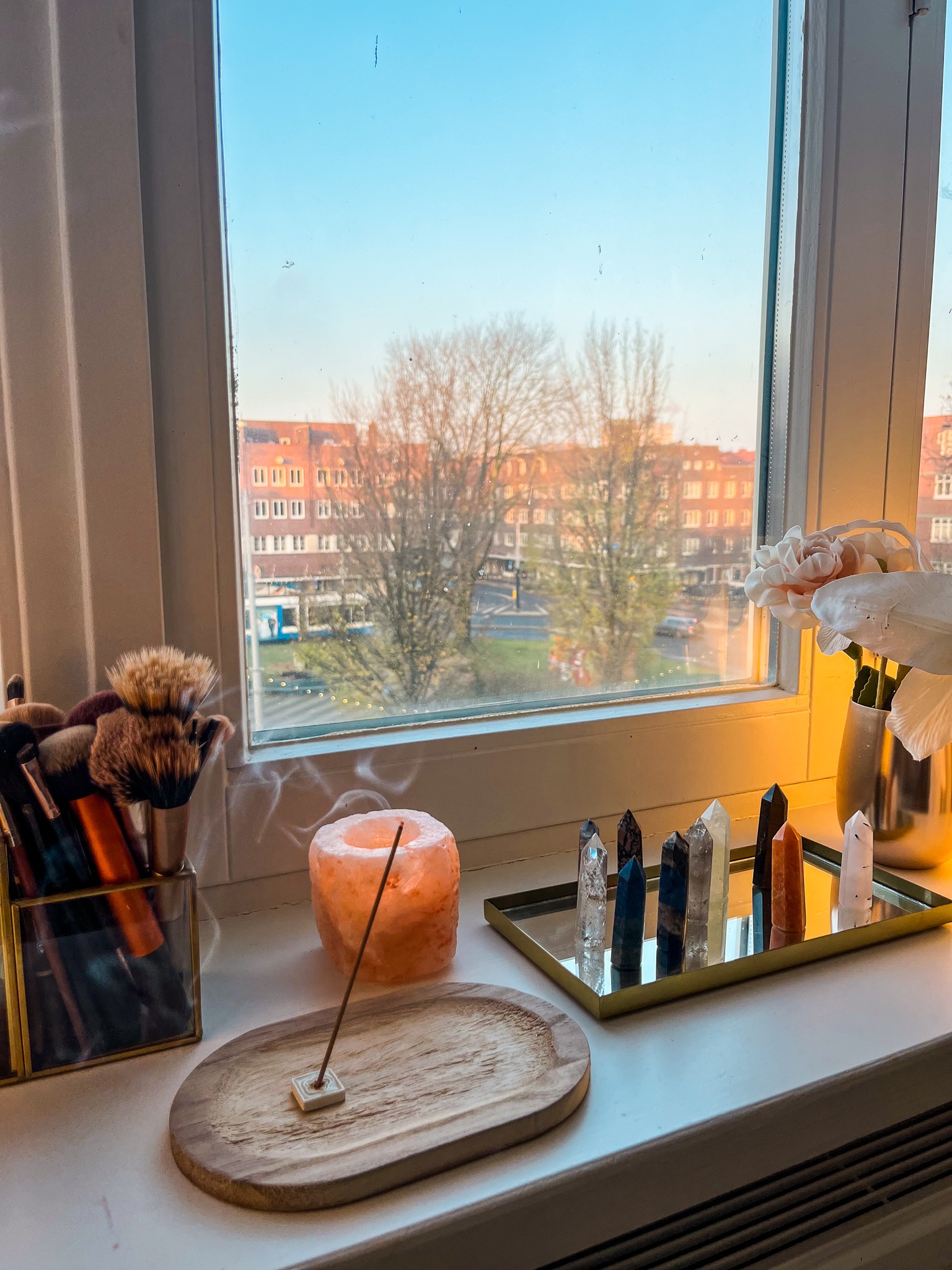 Wierrook, kaarsje, stenen en een prachtige lucht buiten.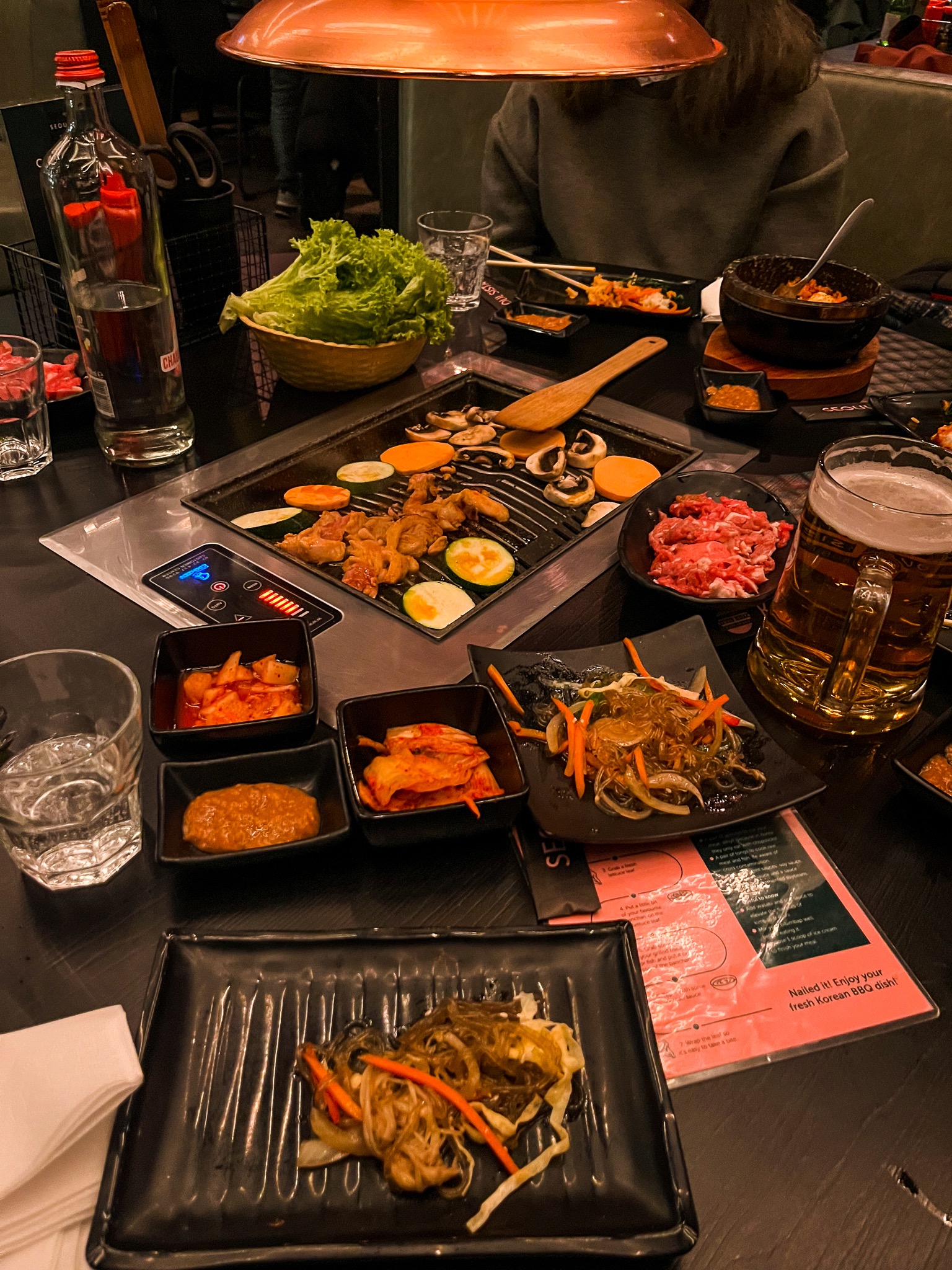 Uit eten met de familie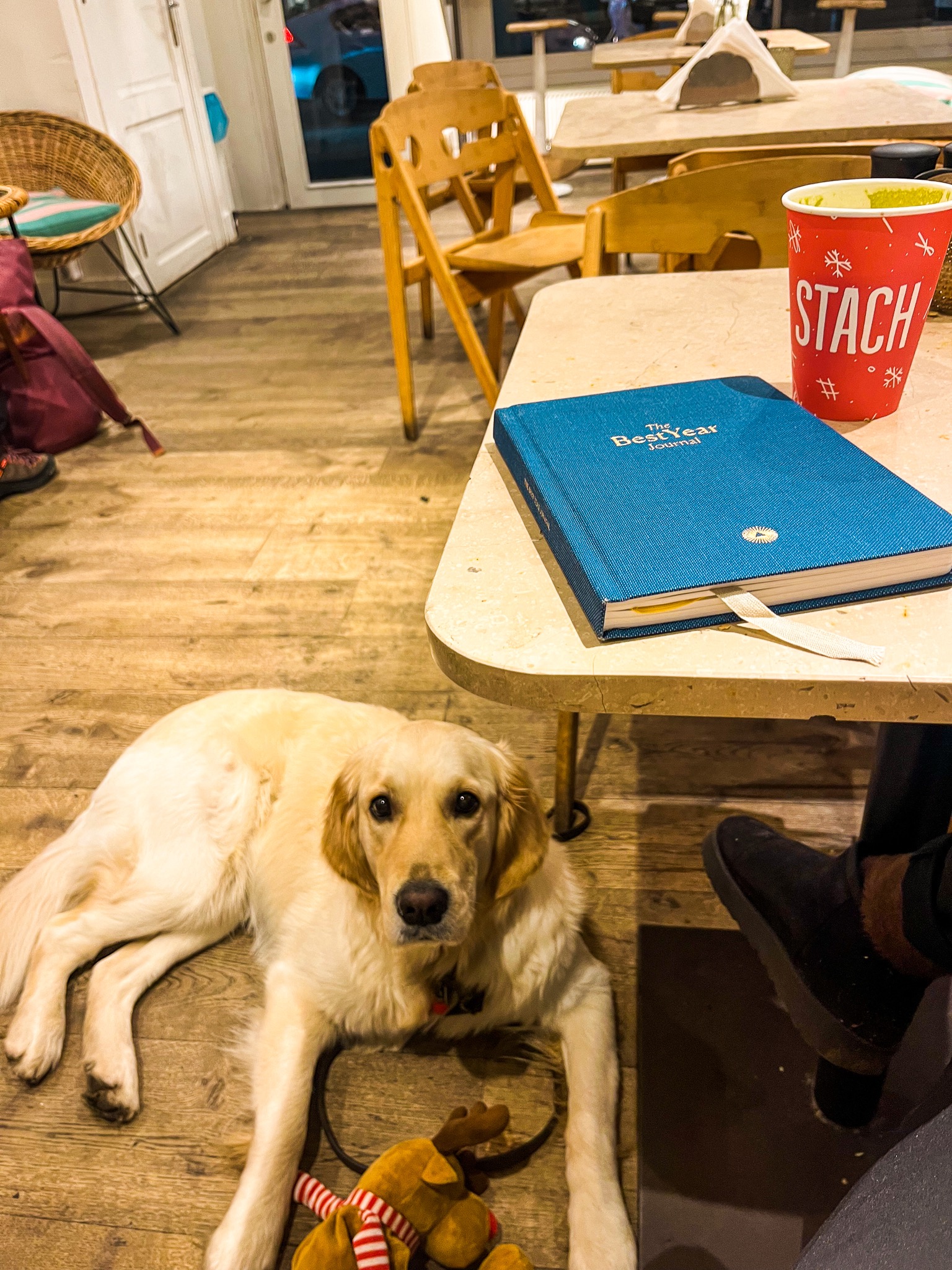 Na een lange wandeling in de STACH eindigen met een matcha en mijn Best Year Journal (van IntelligentChange) om alvast voor te bereiden op het nieuwe jaar.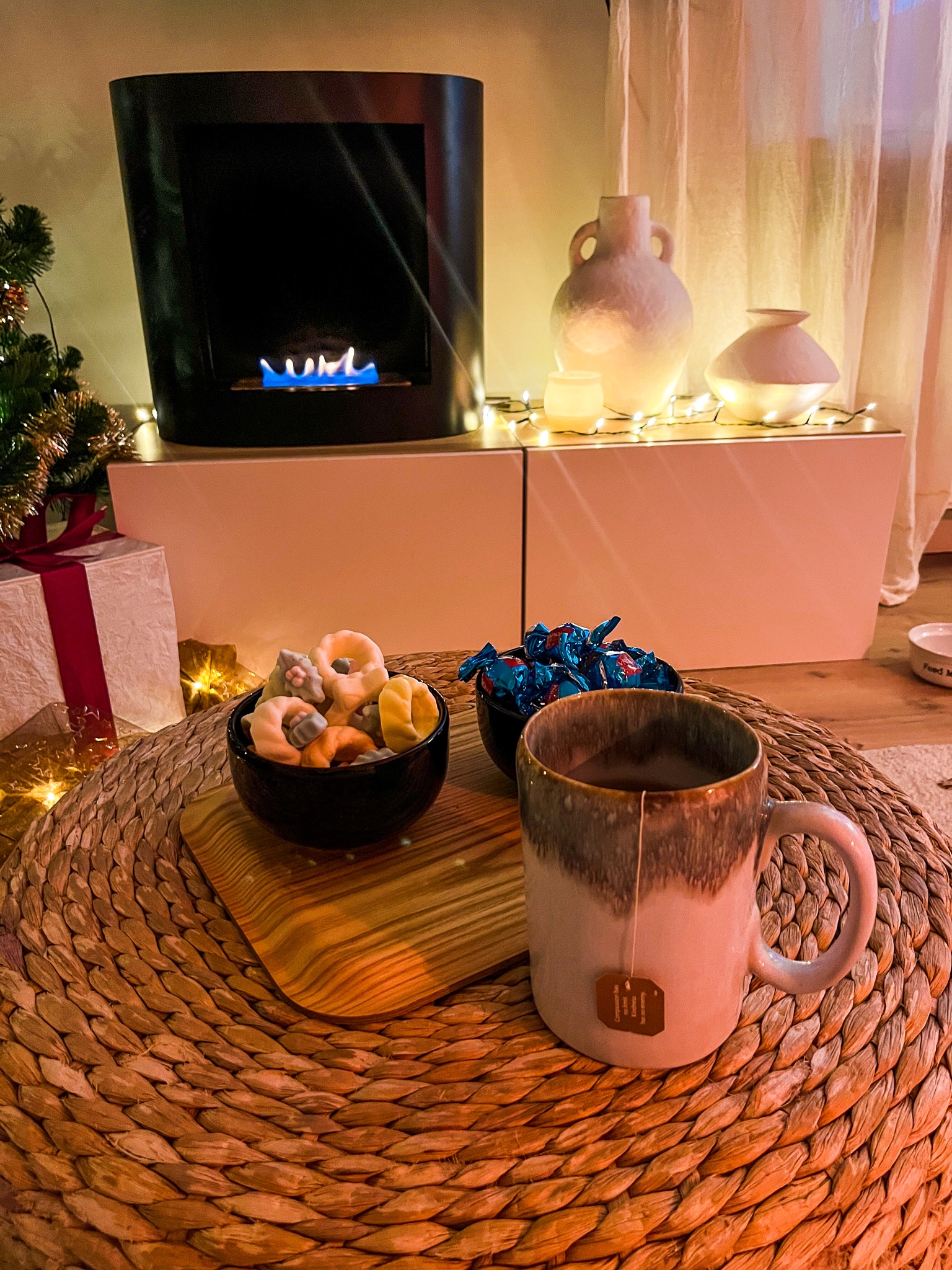 Lekkers, thee, openhaardje, één en al gezelligheid.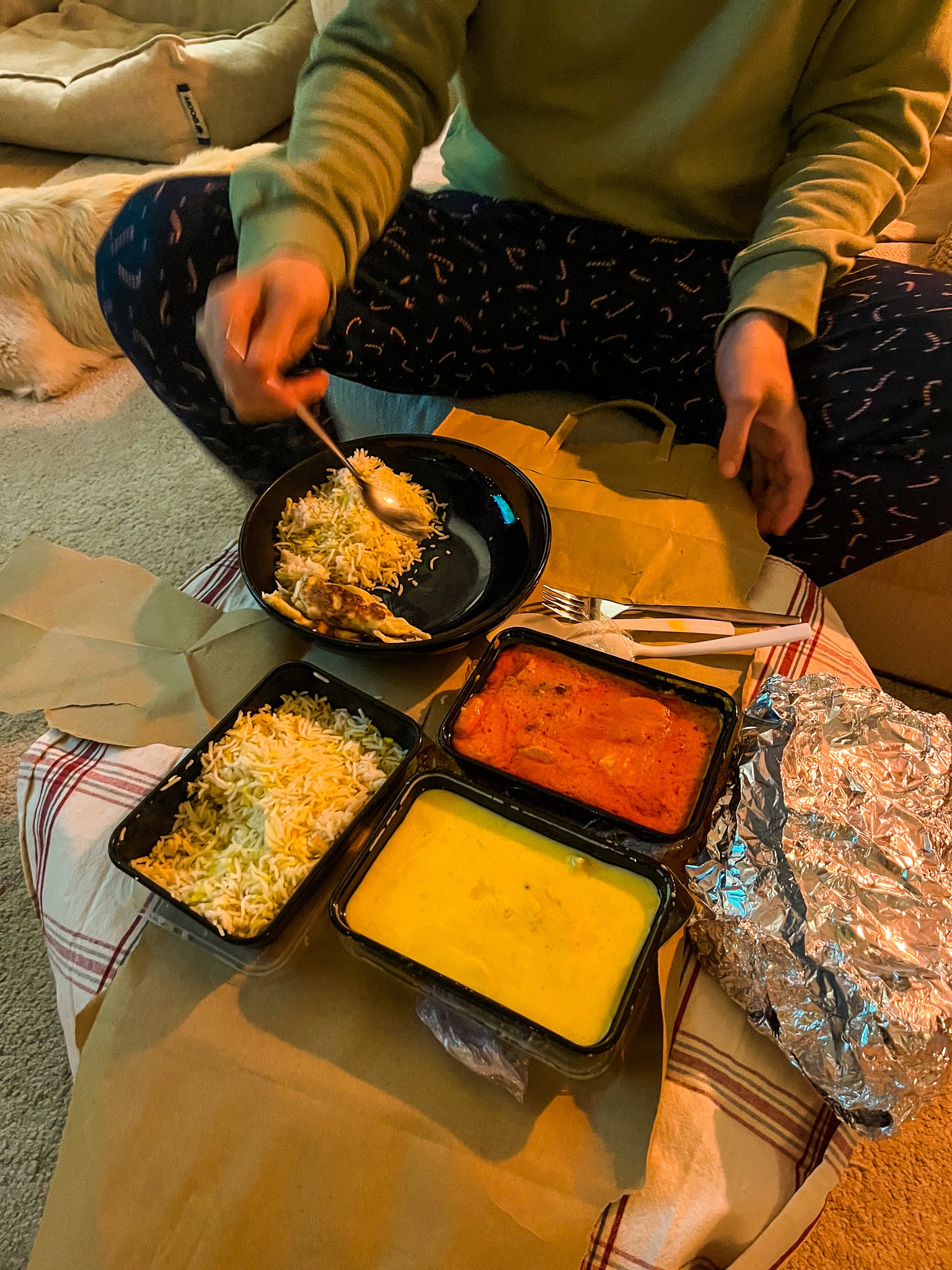 Indiaas gehaald toen we in Den Haag waren van onze lievelingstent (Taj Mahal) en dit thuis met voetbal aan opgegeten.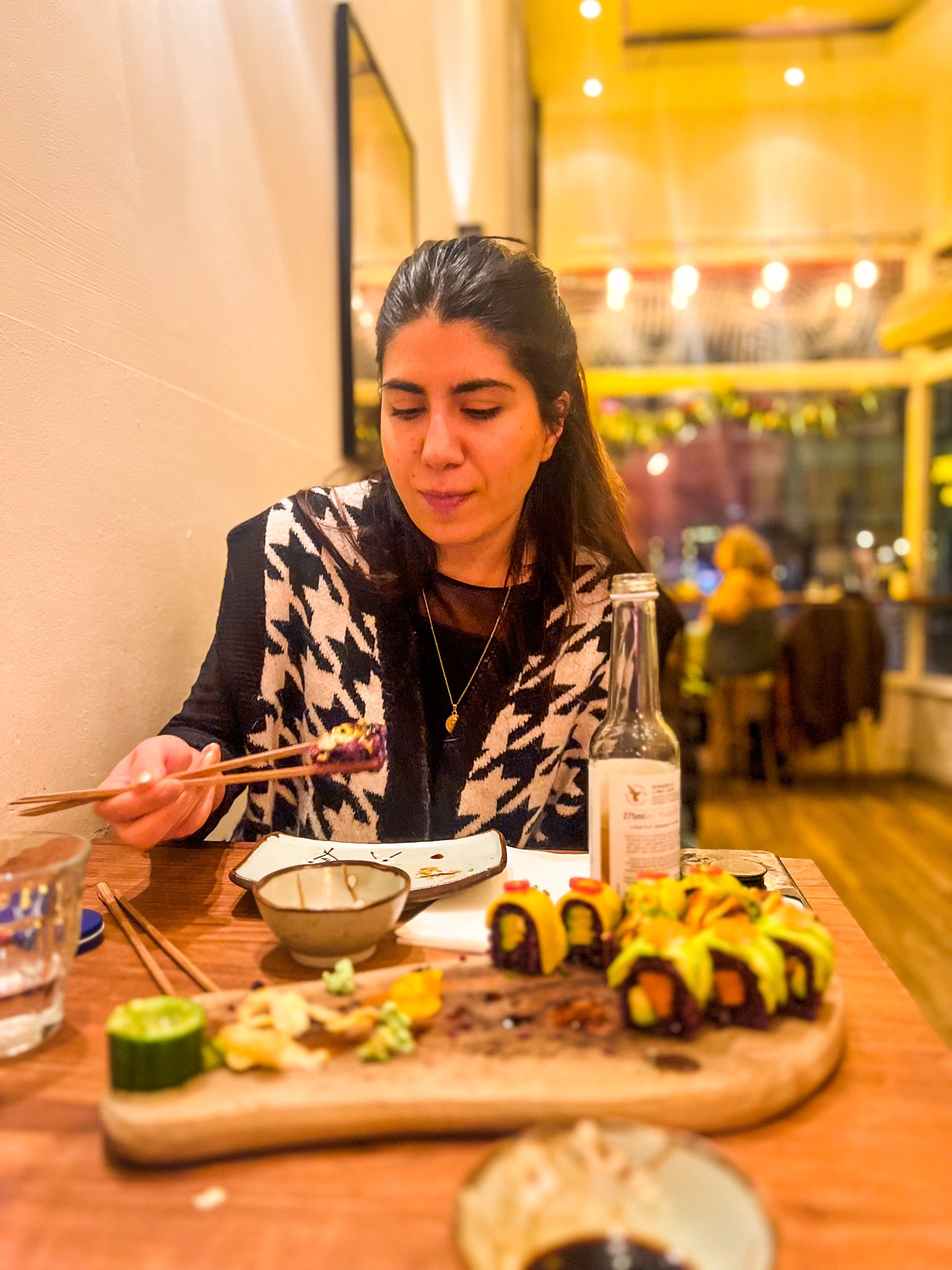 De vegan sushi bar ontdekt, heerlijk!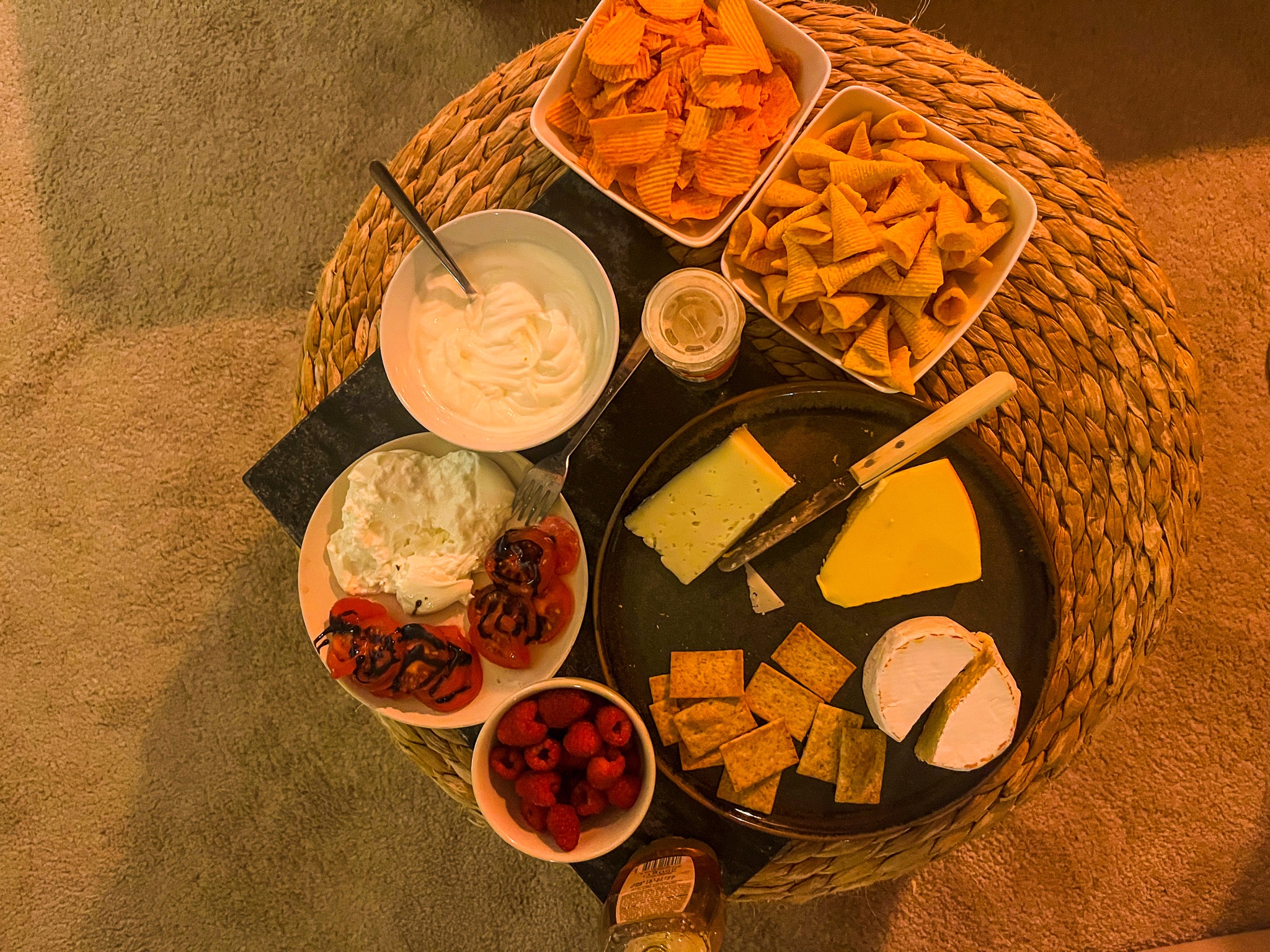 Snacks voor tijdens voetbal. Ik word hier heel gelukkig van!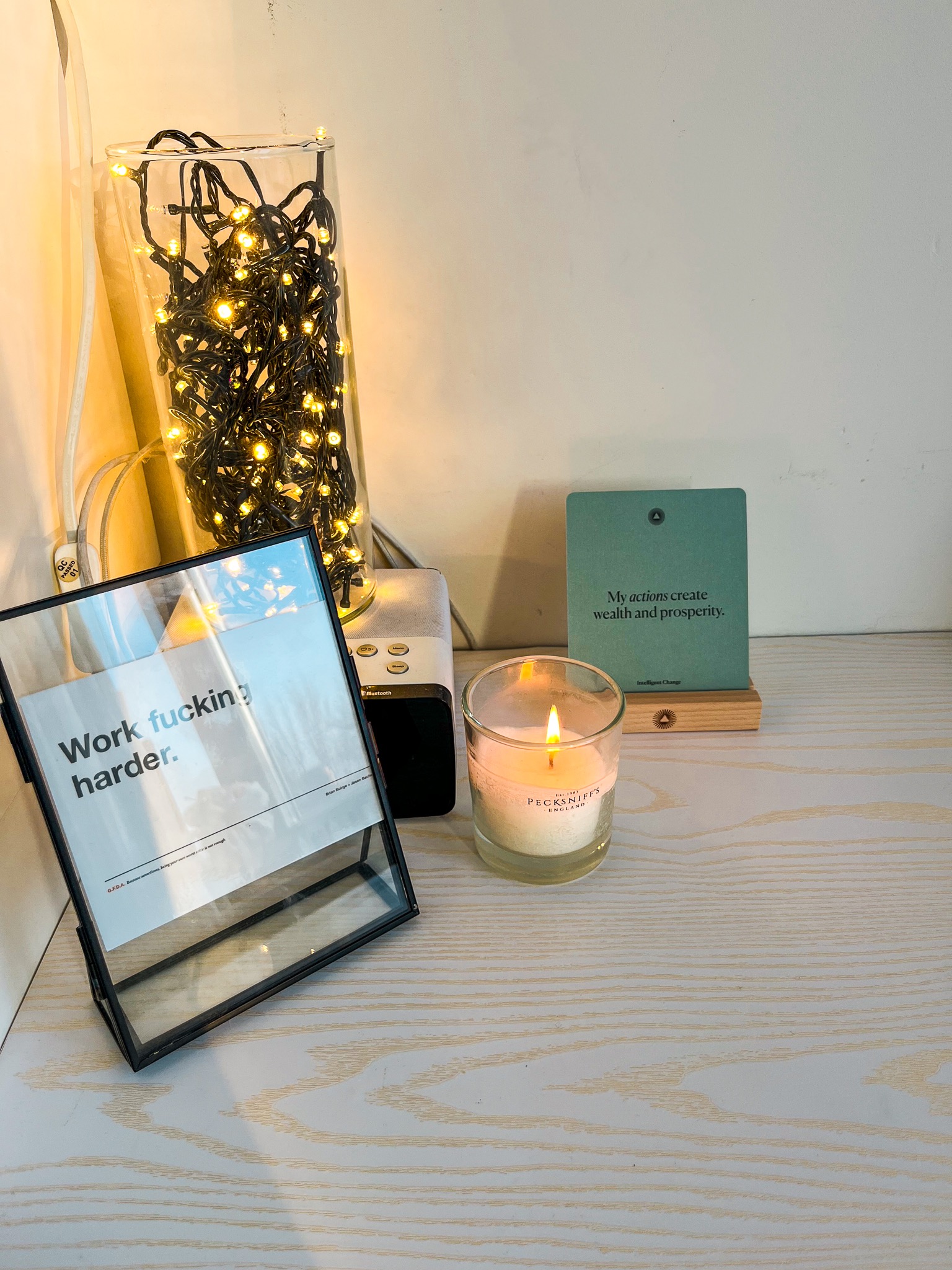 Mijn bureau met de quote die me wat peper in mn reet geeft 😉 Een fijne kaars en een affirmatie, ook van IntelligentChange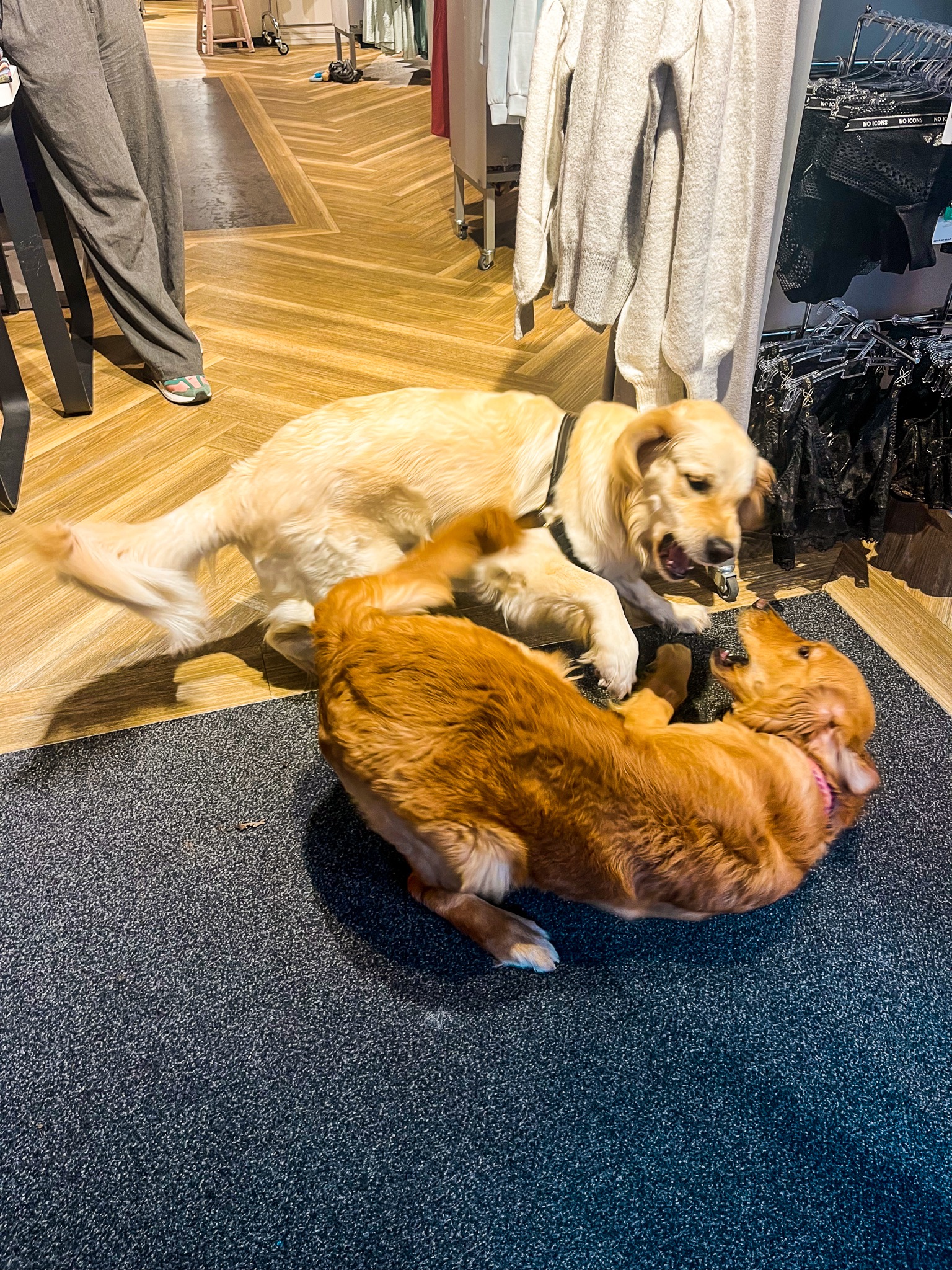 Moes die even met haar beste vriendin uit de straat kan spelen.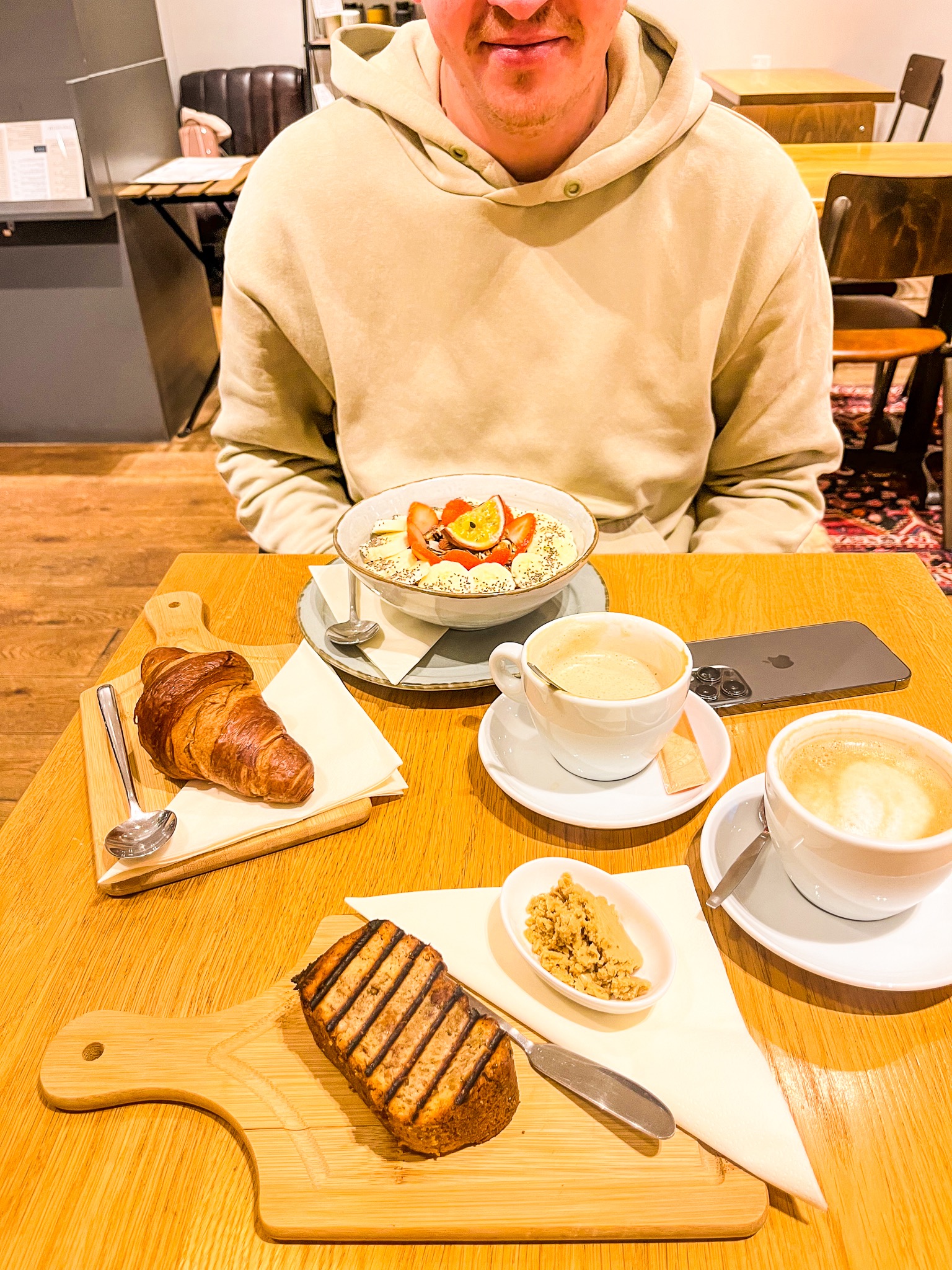 Ontbijten bij één van onze favoriete tenten in de buurt: BUNO!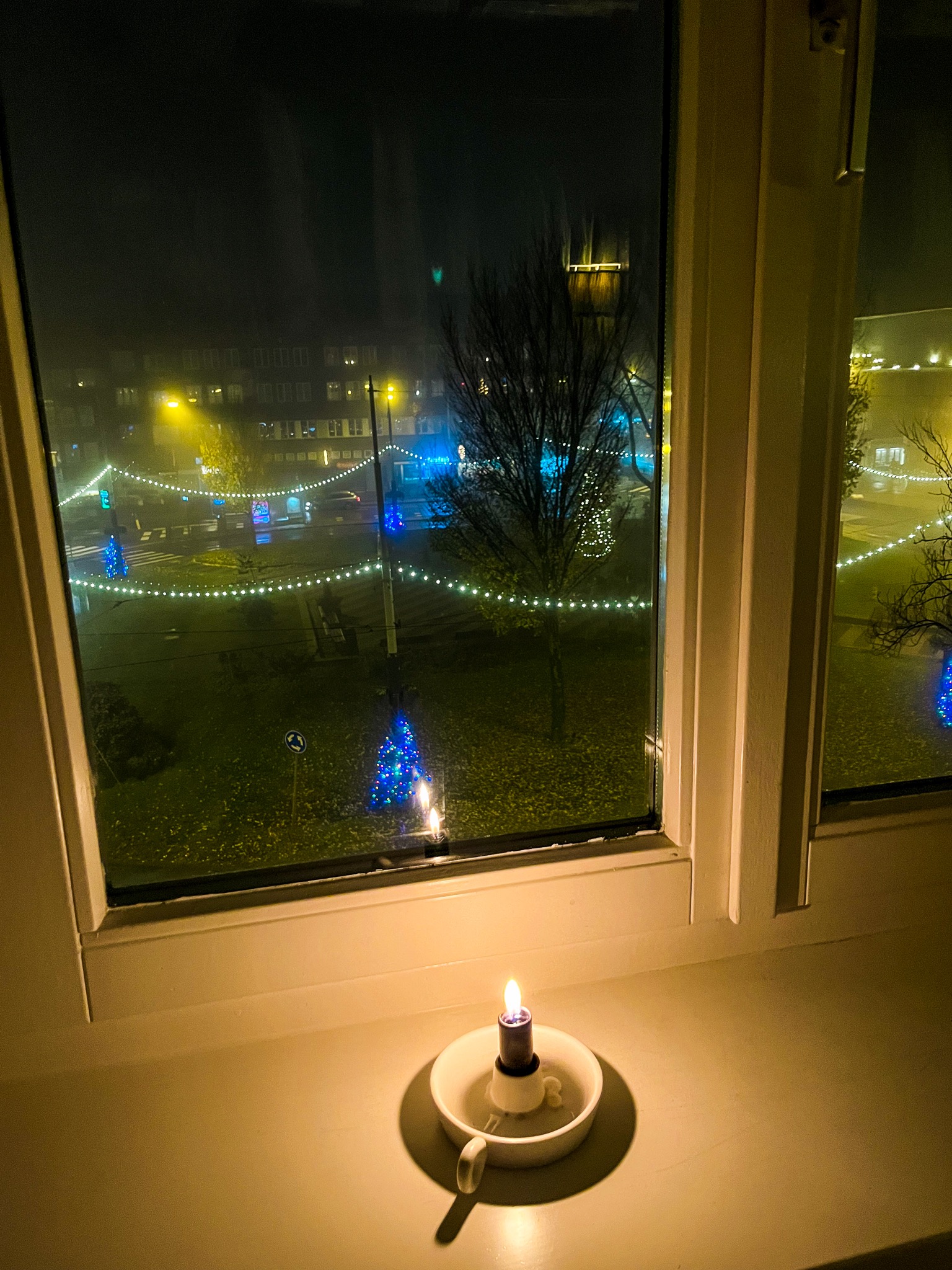 Mistig buiten, kaarsje aan, gezellige lampjes in de straat. He-le-maal het Teni sfeertje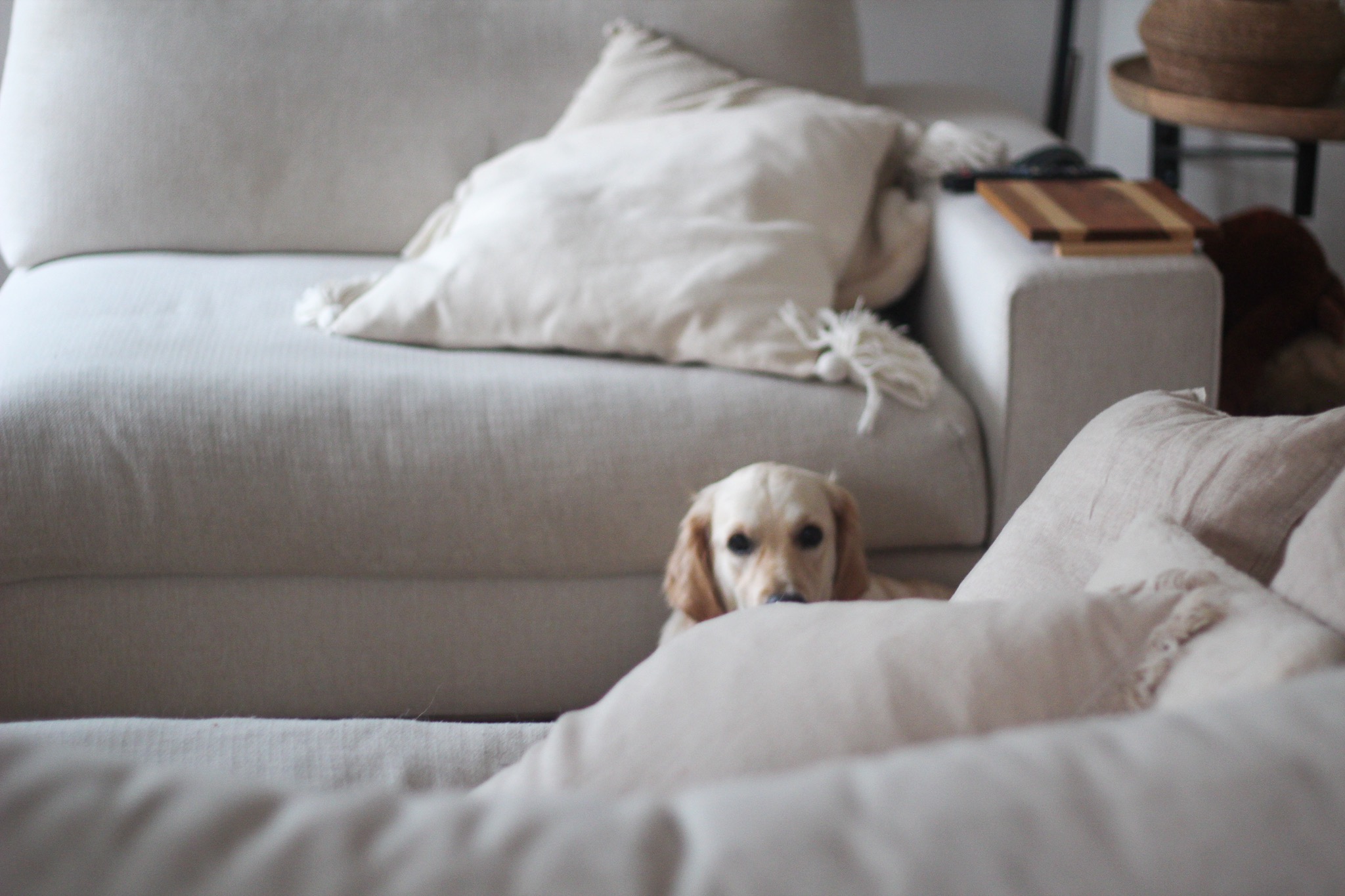 Het koppetje van Moes dat me altijd weet te vinden als ik in de keuken sta, haha.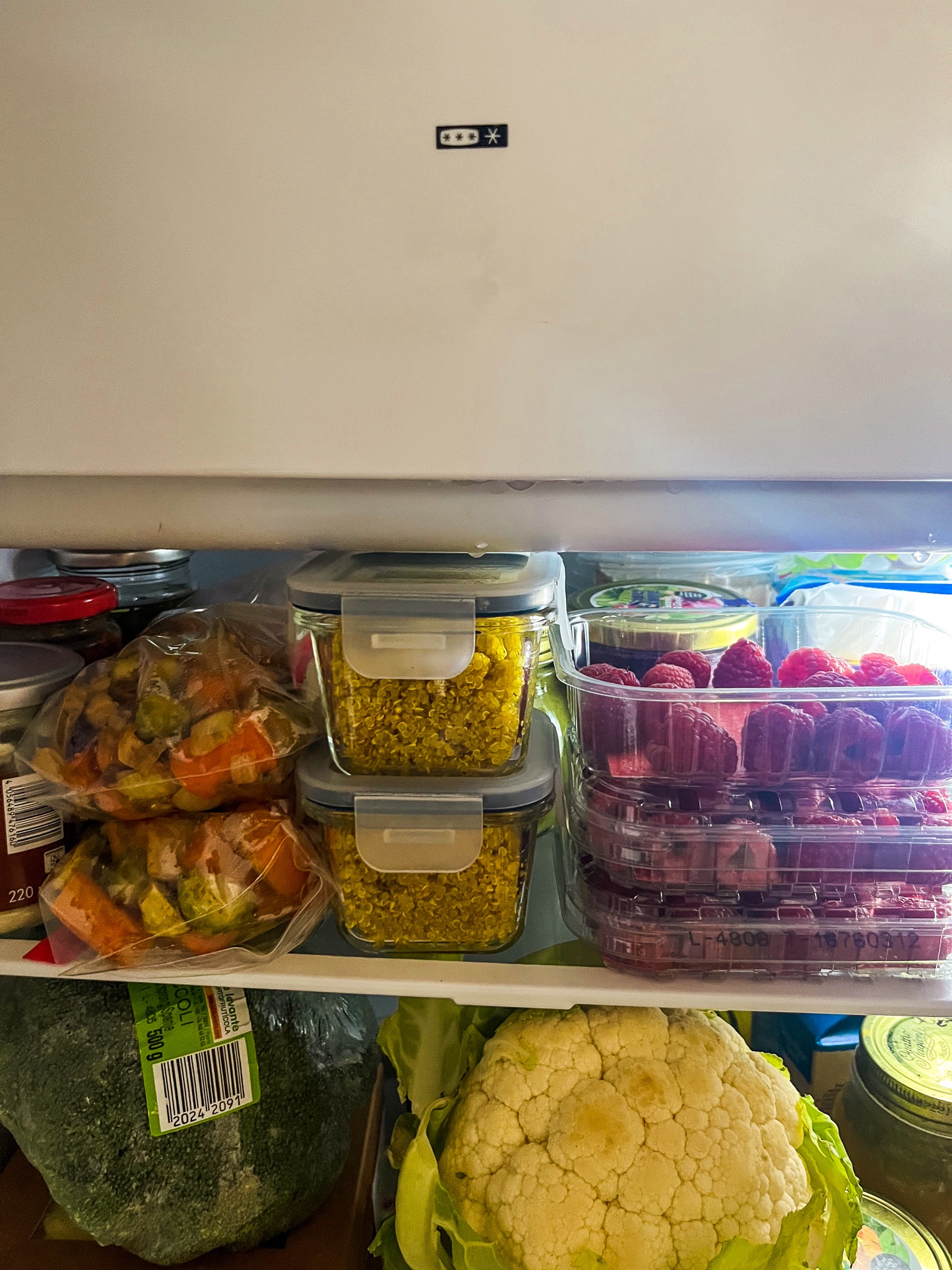 Een rijkgevulde koelkast met zoveel gezonds maakt me heel blij!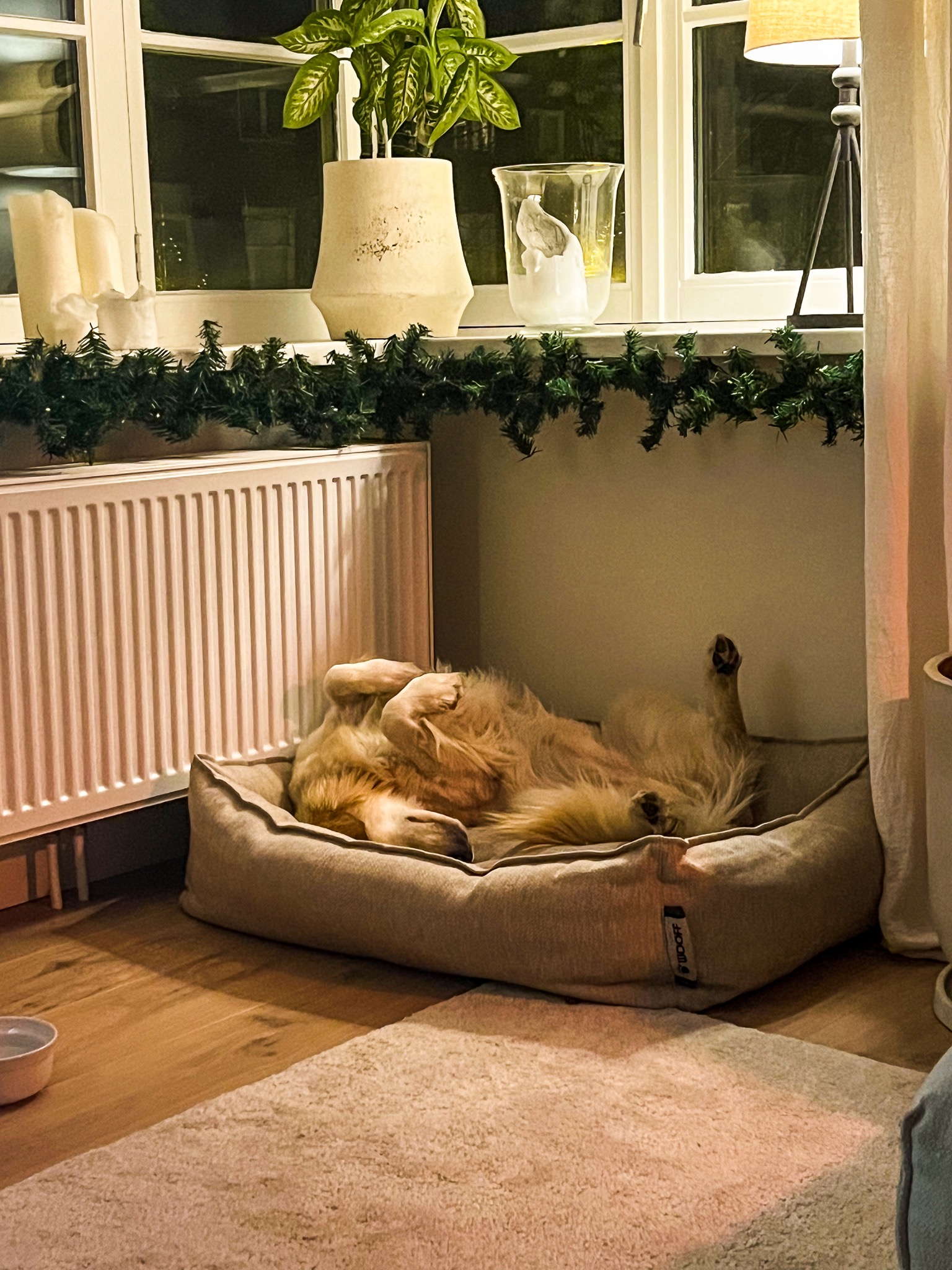 Moes die zo comfortabel is bij ons 🙂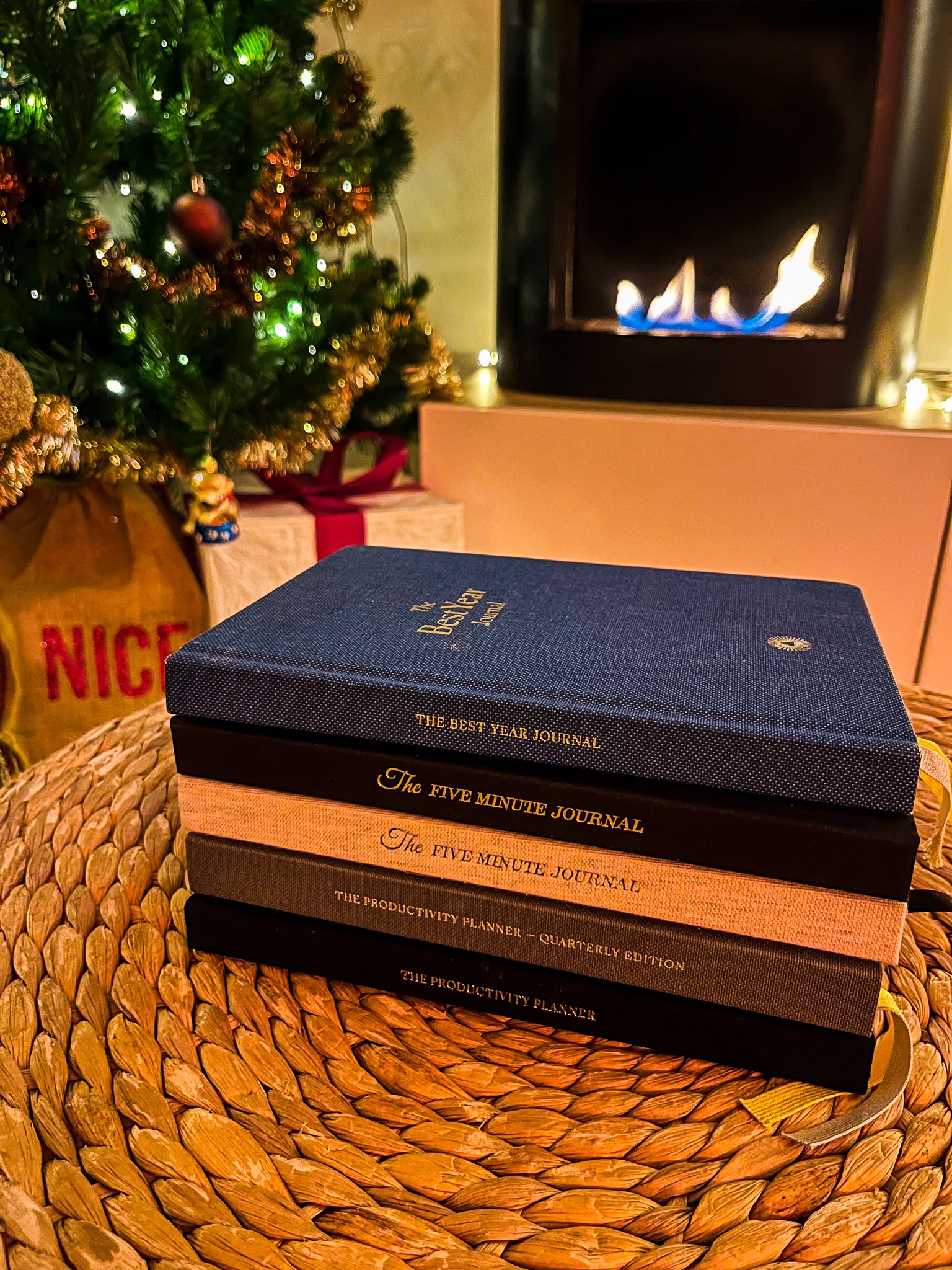 Heb 3 nieuwe boekjes gekocht van IntelligentChange. Ik had al de 5 Minute Journal en The Best Year Journal. Ik heb nu een nieuwe 5 Minute Journal gekocht om daar mijn manifestaties in op te schrijven en twee soorten Productivity Planners voor het komende jaar.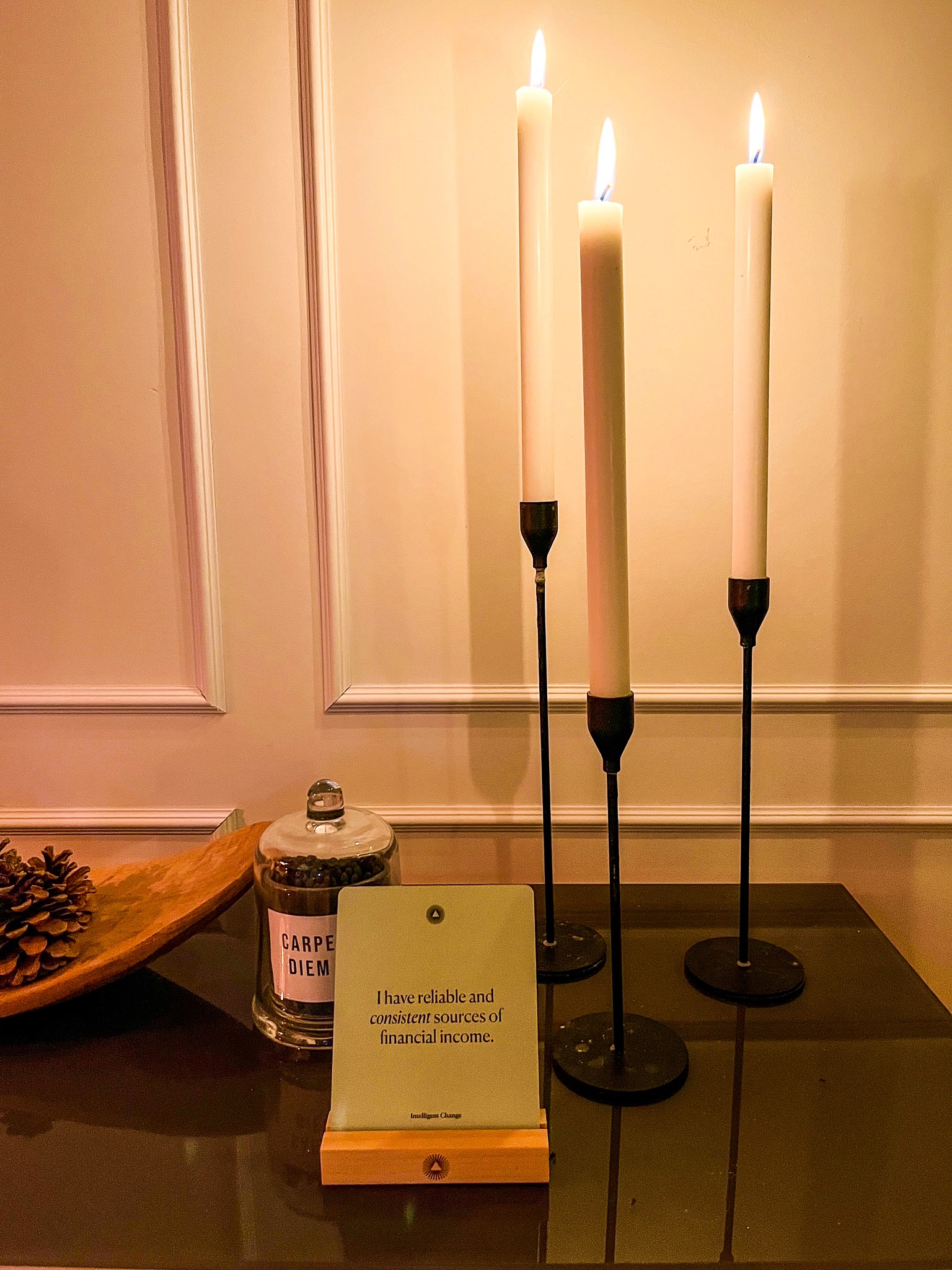 Heerlijk om af te sluiten met de fijne kaarsen en een affirmatie die me een positief en geïnspireerd gevoel geeft!
Er is zóveel om dankbaar voor te zijn en ik hoop dat je ook gaat zoeken in de kleine momenten van het leven. Dát is het geheim tot een gelukkig leven als je het mij vraagt!