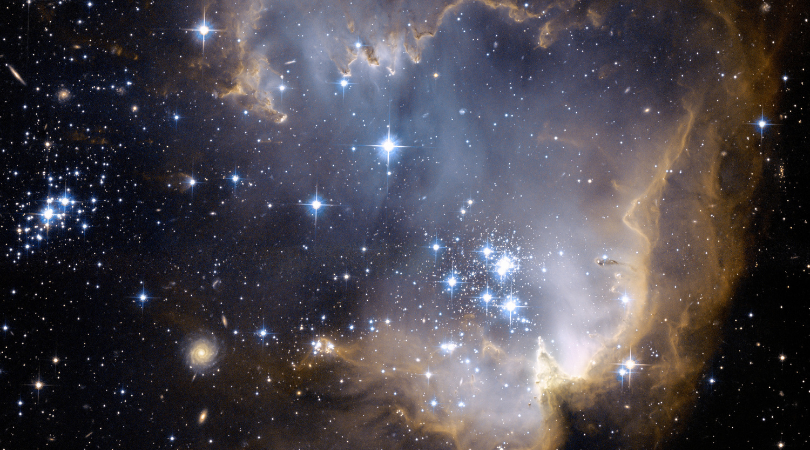 Hoe leuk of stom je sommige artiesten vindt op basis van hun programma's, muziek, films etc. zijn het in de basis hard werkende mensen die niet zomaar op de plek zijn gekomen waar ze nu zijn. En dat neemt de nodige levenslessen met zich mee. Daarom vind ik het fascinerend om diepgaande interviews met beroemdheden te bekijken om te achterhalen hoe hun mindset is waardoor ze zijn gekomen waar ze nu zijn.
Ik kom elke keer weer tot de conclusie dat al deze mensen bepaalde dingen met elkaar gemeen hebben, ik sta er gewoon versteld van. Kort gezegd zijn dit; dankbaarheid, hard werken, je eigen pad volgen, in jezelf geloven, op je eigen gevoel afgaan en niemand laten vertellen dat jij iets niet kan. Keer op keer komen deze punten weer naar boven. En ik heb dan ook een aantal "favoriete" artiesten die de meest geweldige uitspraken hebben gedaan waardoor ik aan het denken ben gezet.
Met liefde wil ik dit met jullie delen in de hoop dat het jou ook zo kan inspireren als dat het bij mij heeft gedaan. 
Oprah
Ja daar is ze weer hoor. Ze komt áltijd voorbij als ik inspirerende quotes benoem en ook dit is weer een quote die alles in perspectief zet. Als je helemaal geen plezier hebt in het proces richting een bepaald doel, dan is de "piek" van dat doel minder waard. Tenminste, zo interpreteer ik dat. Want laten we eerlijk wezen, het proces naar je doel neemt het grootste gedeelte van je tijd, je leven, in beslag. Het behalen van het doel is dat ene moment. Dus is het logisch om te investeren in het zoeken naar plezier tijdens het proces. Dit kun je betrekken op allerlei soorten doelen, van fitness doelen tot afval doelen tot doelen op je werk, misschien wil je voor jezelf beginnen, misschien wil je een instrument leren bespelen etc.
Ik wil niet zeggen dat het gehele proces een grote lollige achtbaan moet zijn, maar als je er geen plezier uit haalt is dat best zonde van de tijd uit je leven die je ervoor gebruikt. En dan nog eentje omdat ik dit ook een mooie vind:
"Your calling isn't something that somebody can tell you about. It's what you feel. It is the thing that gives you juice. The thing that you are supposed to do. And nobody can tell you what that is. You know it inside yourself."
Johnny Depp
"If there is any message to my work, it is ultimately that it's OK to be different, that it's good to be different, that we should question ourselves before we pass judgement on someone who looks different, behaves different, talks different, is a different color".
Deze is misschien niet zo diepgaand als de vorige, maar ook hier zie je weer dat "anders" zijn en je eigen ding doen wordt aangemoedigd. Vooral niet je best doen om "in een bepaald plaatje" te passen. Dit is jouw leven, doe wat jij leuk vindt, trek aan wat jij mooi vindt, dans hoe jij wilt en eet die cupcake als je dat wilt.
Serena Williams
"Some people say I have attitude – maybe I do.. But I think you have to. You have to believe in yourself when no one else does. That makes you a winner right there"
Er zit wat mij betreft een groot verschil in in jezelf geloven en hiervoor gaan in tegenstelling tot jezelf beter vinden dan de rest. Vaak worden deze twee dingen aan elkaar gekoppeld wanneer mensen zien dat iemand in zichzelf gelooft en met volle overtuiging zijn leven leidt. "Arrogant" wordt al snel gezegd en dat is zó jammer. Als je echt het verschil wilt weten naar mijn mening? Dan is dat door te kijken naar hoe iemand de wereld om zich heen behandelt. Positief? Of negatief? Als iemand vol voor zichzelf gaat en daarmee de wereld om zich heen geen kwaad aandoet dan kun je alleen maar genieten van de kwaliteiten van zo iemand. Hoe?
Als het om een zakenman/vrouw gaat, dan kun je genieten van het product dat op de markt is gebracht. Als het om een sportman/vrouw gaat, dan kun je genieten van de wedstrijd en de geweldige prestaties van een sporter. Als het gaat om een acteur/actrice, dan kun je genieten van de acteerkunsten in een film. Als het gaat om een zanger/zangeres, dan kun je genieten van zijn/haar stem. Door te investeren in jouw droom, geef je de wereld ook een cadeautje. Lees anders ook eens "Originaliteit vs. Authenticiteit". 
Brad Pitt
"I believe you make your day. You make your life. So much of it is all perception, and this is the form that I built for myself. I have to accept it and work within those compounds, and it's up to me"
Ik weet het, er zijn zoveel geweldige quotes van beroemdheden en dan kies ik een beetje de "pop-jopi" types. Maar dat doe ik heel bewust. Deze quote vind ik ook weer de spijker op de kop slaan. Het laat zien dat jouw mindset zo cruciaal is. "So much of it all is perception", dus hoe ga jij om met een situatie? "Work within those compounds", je krijgt echt niet altijd alle tools tot je beschikking om het perfecte succesverhaal te creëeren, de kunst is om met de tools die je tot je beschikking hebt te werken. En ook dat is weer een stukje mindset, ik blijf het zeggen; train je denkwijze 🙂