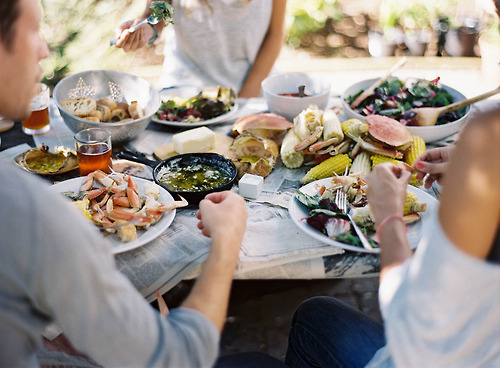 Het is geen gemakkelijke taak (taak?) om af te vallen. Dat weten we wel. Maar wat ook nog meespeelt zijn de mensen om je heen, hier heb je immers niet zoveel controle over dan over je fitness en voeding. Let even of je deze mensen in je leven hebt die jouw afvalrace moeilijk maken! 
De onzekere vriendin
Soms is het zo dat iemand die onzeker is, liever met iemand omgaat die overgewicht heeft om zelf niet "de enige te zijn met een onzekerheid". Dit klinkt heel plat, heel direct en misschien heel hard. Maar ik hoop dat je me niet verkeerd begrijpt en ergens snapt en weet wat ik bedoel. Als jij dan ineens de keuze hebt gemaakt om gezonder te gaan leven en te gaan sporten en je verandert met de dag in een gelukkigere versie van jezelf kan de onzekere vriendin het gevoel krijgen dat ze jou verliest. Dat je straks nieuwe leukere vrienden maakt en haar achterlaat. En daardoor kan ze jouw nieuwe manier van leven misschien wel saboteren, of niet goedkeuren, zeuren over dat je vroeger veel gezelliger was met eten etc. In dit geval is het het beste om eerlijk te zijn tegen je vriendin en aan te geven dat jullie vriendinnen blijven, wat er ook verandert aan jouw lijf. En dat je haar hulp nodig hebt en haar waardeert. Vriendschap zit dieper dan dat namelijk.
De voedsel criticus
"Je moet de roomsaus in dit restaurant proeven, het is geweldig!"  Ojee.. Hoe lekker het ook klinkt, het past vandaag misschien niet helemaal in je voedingspatroon. Je kunt in dit geval aangeven dat het je heerlijk lijkt en ook niet kan wachten om het uit te proberen, maar vandaag niet. En geef vooral eerlijk aan waarom niet; je probeert af te vallen en je kunt alle steun gebruiken! Wanneer je echt trek hebt in de roomsaus, zal je die ook heus niet afslaan, maar voor nu moet je even in de flow komen. Zoiets!
De snel-beledigde familielid
Familiedagen of familie etentjes zijn de perfecte gelegenheid voor die ene tante of oma om uitgebreid te koken. Van koekjes voor bij de koffie, tot een enorme schaal lasagna tot het toetje nog aan toe. Allemaal heerlijk natuurlijk, maar wel een grote gevare zone als je wilt afvallen. Vooral als dit familielid ook nog snel beledigd is als je niet voor de tweede keer opschept, of zelfs als je "maar een klein beetje" wilt. Oei. "Maar ik heb uren in de keuken gestaan om dit te maken" , dat is altijd een lastige: op je schuldgevoel werken! Ik zeg dan vaak met een knipoog "Maar ik heb weer uren op de loopband gestaan de hele week!" .. Vaak word er gelachen, maar is er wel direct duidelijk wat ik wil overbrengen. Je hoeft niet alles te weigeren natuurlijk, geniet van het eten dat je eet en geef het familielid ook enorme complimenten voor het eten. Dat is vaak het enige dat ze willen; dat de gasten het lekker vinden!
De kroegen afstruinende single vriend/vriendin
De zoektocht naar de ware van jouw vriend/vriendin in alle kroegen van de stad kan nogal een invloed hebben op je buikomvang. Vooral als je altijd mee gaat en samen flink gaat drinken. Cocktailtje hier, wijntje daar en dat elk weekend. Wat je hier het beste kunt doen is activiteiten voorstellen om samen te doen waar geen drank bij komt kijken. De ware vind je echt niet altijd in de kroeg.
De taarten bakkende collega
Echt geweldig om zo'n collega te hebben die de ene dag met zelfgebakken brownies komt en de volgende dag met cupcakes. En wat lief ook dat iemand al die moeite doet voor anderen. Maar dat kan het voor jou extra lastig maken om je aan je gezonde voedingspatroon te houden. Wees vooral erg vriendelijk en zeg dat je het waardeert dat ze dit doet. Wees ook hier weer eerlijk over dat je probeert gezond te eten en als je er echt trek in hebt je het heus niet zal weigeren. Misschien zou je dit een aantal keren moeten herhalen, uiteindelijk zijn er altijd genoeg andere collega's die maar al te graag jouw portie willen overnemen!