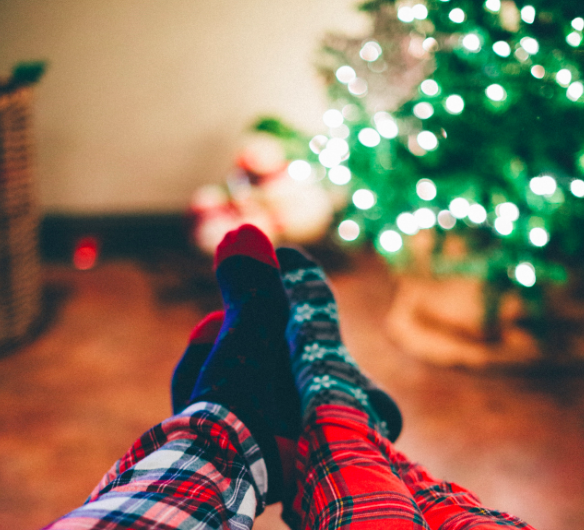 Crazy Christmas Lady? Anyone?
Hier ja. Ik ben een grote kerst-fanaat en dat betekent automatisch dat de maand december (eigenlijk al de gedachte van de maand december) me warm en cozy maakt van binnen. Ik houd van het gezellige gevoel, de lampjes, de sfeer en de feestdagen die eraan gekoppeld zijn. Ik houd ik van lijstjes en bucketlists, laat ik deze twee nou eens combineren tot één post: de 10 dingen die ik in de maand december nog wil doen! 
1. Een echte kerstfilm kijken die ik nog niet eerder heb gezien, met lekkers en warme chocolademelk op de bank met een dekentje.
Ja, echt super cheezy. Maar dit behoort toch wel tot het ultieme december gevoel.
2. Een dag naar een andere stad die helemaal versierd is met lichtjes.
Nóg meer het kerstgevoel. Ja, ik omring me het liefst met zoveel mogelijk kerstlichtjes.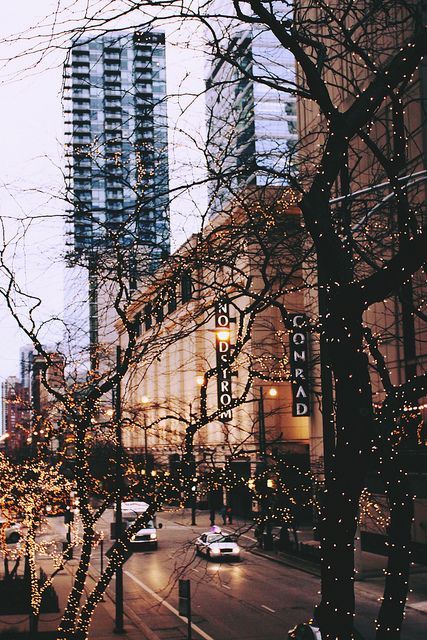 3. Met een hele foute kersttrui werken in een koffietent
En of ik er één heb, ik heb er zelfs twee! Eén met ingebouwde lampjes zelfs: Jep, zo gek ben ik. Het lijkt me dus heel leuk om een dagje buiten de deur te werken en 'rebels' een foute kerstrui aan te hebben. Who cares, ik vind het leuk. Ik houd jullie op de hoogte als het zover is.
4. Smores maken, thuis.
Smores zijn echt iets Amerikaans en worden vooral gemaakt bij de open haard of buiten bij een kampvuur. Ik heb geen open haard en ik heb ook niet echt de mogelijkheid om zo snel een kampvuur te regelen, dus dat betekent thuis maken! De basis van een smore is als volgt:
Graham cracker + melk chocolade + marshmellow + melkchocolade + Graham cracker
En dit wordt dan verwarmd waardoor het geheel helemaal smelt.
Om wat inspiratie op te doen naar de verschillende smore-recepten die er inmiddels zijn (want nee, basic is niet meer cool genoeg) heb ik hieronder een aantal van mijn bucket-list-smore-recepten gelinkt voor jullie om ook in de smore-stemming te komen! 😉
Oreo Thins Cookie Dough Smores
Hemeltjelief, cookie dough met chocolade met oreo ? De Oreo dient in dit geval dus als 'Graham cracker'. Hmmm! Hier vind je het receot.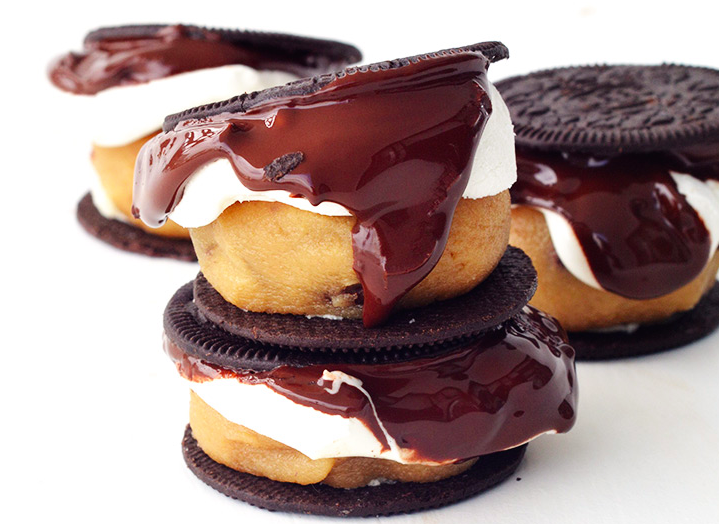 Witte chocolade met bramen smore
De fruitige twist kan natuurlijk ook! Deze met witte chocolade lijkt me echt heerlijk! Klik op de foto om naar het recept te gaan.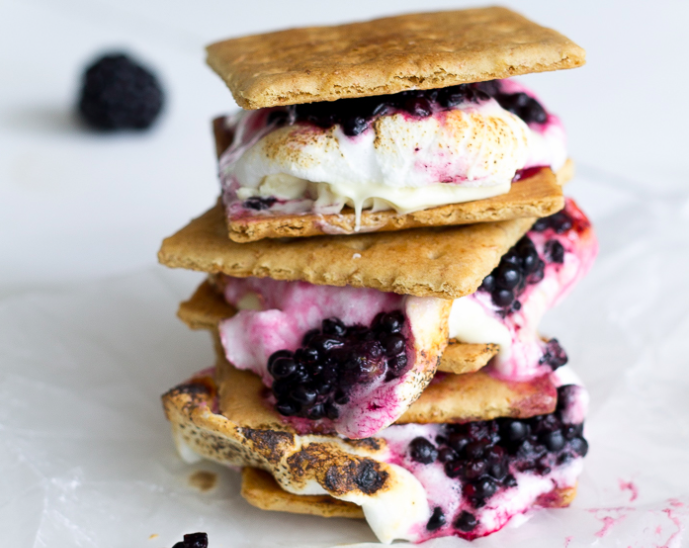 Valsspeel-smore
Als ik (of jij) wil(t) valsspelen is dit een hele makkelijke manier om smores te maken! Je haalt gewoon digestive koekjes en marshmellows en klaar! Alleen zou ik het niet doen zoals op de foto hieronder dat de chocolade laag van het koekje aan de buitenkant zit, dat is natuurlijk niet zo handig als het gesmolten is (wat de bedoeling is).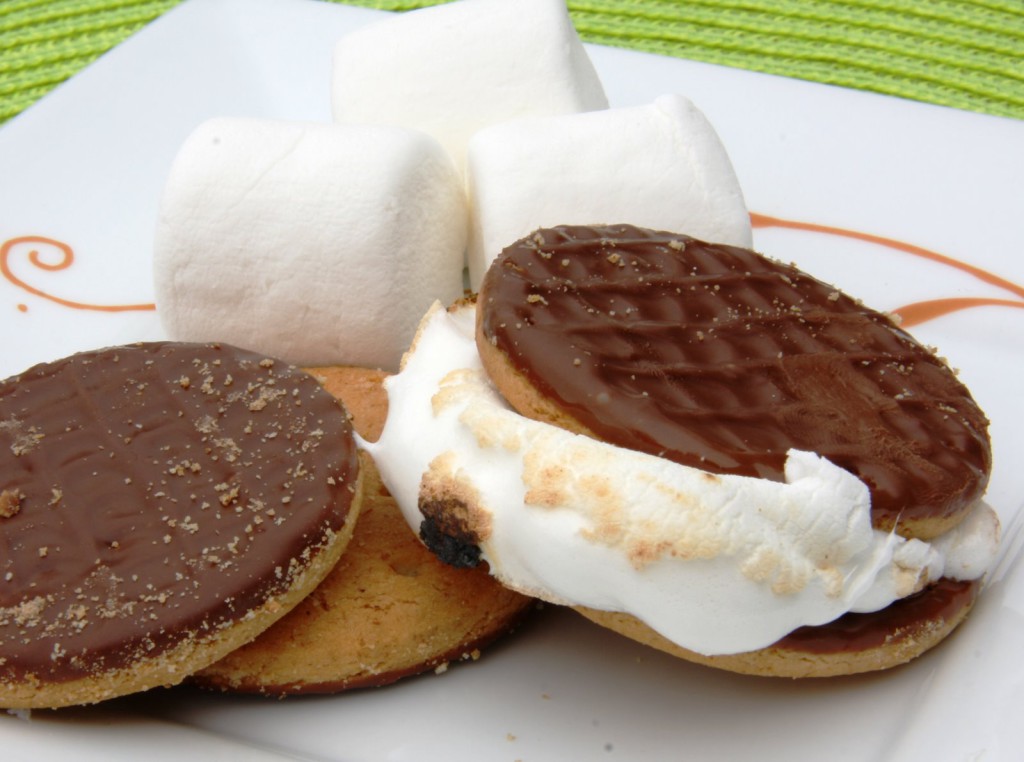 5. Mooie beelden schieten met mijn drone
Ik heb een drone gekocht en ben zó enthousiast over de video's die ik ermee wil gaan maken! Ik hoop stiekem dat het gaat sneeuwen en dat ik dan mooi besneeuwde landschappen kan filmen van boven en daar dan hele gave video's van kan maken. Ja, ik droom toch wel heel erg van een witte kerst dit jaar..

6. Actief dankbaarheid verkiezen boven stress en frustratie
Ik blijf het zeggen, omdat ik mezelf wil blijven reminden én weet hoe belangrijk dit is. Dankbaar zijn voor de dingen die je hebt in je leven, juist in de decembermaand kan er zoveel stress en frustratie zijn. Maar vergeet niet dat we het hebben over één maand, misschien twee weken aan 'sinterklaas/kerst/oud-en-nieuw-gekte" en hooguit een paar dagen met familie/mensen die je niet altijd uit kunt staan. Het is allemaal zo voorbij en het zou zonde zijn als je deze tijd niet besteed om ook stil te staan bij al het goeds dat je hebt. Want het feit dat jij deze letters kunt lezen zegt al genoeg over hoe gezegend je bent.
Hoe dan ook, ik wil 'steeds beter' worden in het automatiseren van dankbare gevoelens en dat betekent dat ik veel moet oefenen en mezelf eraan moet herinneren. Ik merk het direct als ik mezelf eraan herinner en even twee dingen bedenk waar ik op dat moment dankbaar voor ben; het helpt me meteen om me beter te voelen. Dus dat is een absolute nummer 5 van mijn december-bucketlist 2016!
Wat zijn jouw dingen die je in december nog wilt doen?