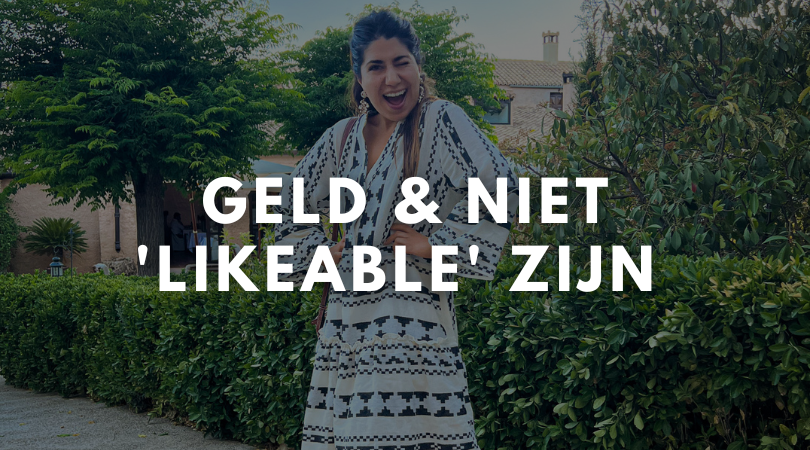 Geld is fantastisch. Geld is een middel waarmee je zoveel vrijheid kunt kopen in je leven. In de vorm van tijdrovende dingen uitbesteden, comfort, minder zorgen en ga zo maar door.
Hoe meer ik me focus op mijn relatie met geld hoe meer ik achter bepaalde overtuigingen kom die me soms niet verder helpen. Eigenlijk een soortgelijke reis als 10 jaar geleden rondom voeding, afvallen, mijn lichaamsbeeld etc.
Als je een laagje dieper gaat kijken, vind je de stappen voor jouw eigen ontwikkeling en dat is wat ik ben gaan doen..
Herkenbaarheid en aardig gevonden willen worden
Zoals bij het pellen van een ui kom je verschillende lagen tegen. Ik ben nog láááng niet bij alle lagen, maar wat ik al heb ontdekt bij mezelf wil ik graag met je delen.
Ik merkte dat er een groot gevoel van 'herkenbaarheid' en 'aardig gevonden willen worden' zat die me lieten voorkomen om door een bepaald plafond te breken qua inkomsten.
Ik merkte het bij de eerste kleine ervaringen die ik deelde rondom geld. Bijvoorbeeld toen ik een keer schreef over het investeren van geld in je gezondheid met onder andere wat betaalde apps en kwalitatieve sportkleding. Dan was er altijd weer iemand die reageerde met "er zijn ook heel veel gratis apps om gebruik van te maken". Ja, Petra (ik noem maar een naam), die zijn er. Mijn hele blog staat er bomvol mee, tips voor gratis apps en meer! Sterker nog, mijn hele blog is gratis voor jou om te lezen. Of wanneer ik business class naar Mexico vloog kreeg ik DM's van mensen met "pas op dat je niet te ver van de realiteit gaat zijn met het posten van je leven, er zijn al genoeg influencers die dit doen".
Ah want als ik niet mijn leven mag leiden zoals ik dat doe, of erover posten, dan vinden mensen dat vervelend. Want.. er zijn al zoveel mensen die business class vliegen en erover posten? Zijn er dan ook genoeg restaurants en mogen er geen nieuwe bijkomen? Of boeken? Vind je daar dan ook iets van? Want je kan toch ontvolgen wat je niet leuk vindt, of is het jouw taak de influencer te waarschuwen voor ze alle volgers verliest? Want dat is vast niet wat ze wilt, dus je bent erg nobel bezig? Maar dan ga je er dus vanuit dat iedereen denkt zoals jij denkt en dat is een fabeltje. Want je ziet ook hoeveel mensen accounts volgen met alleen maar luxe spullen en luxe reizen, hoe zit dat dan? Zoveel vragen, zoveel antwoorden, zoveel triggers van de persoon die projecteert op de ander.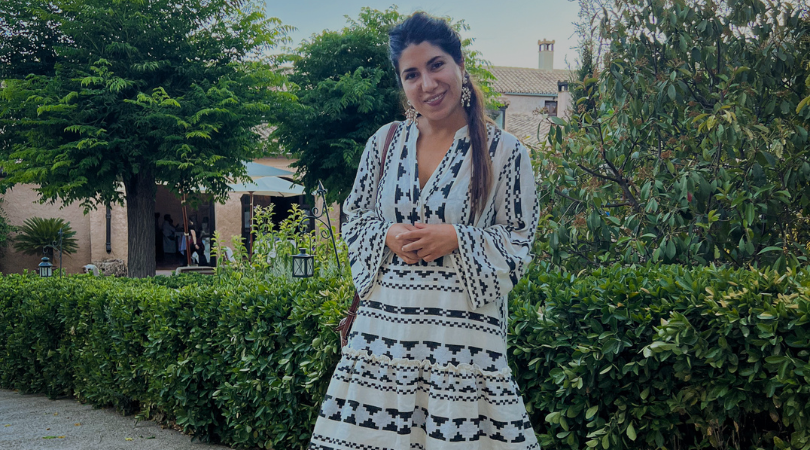 Ik lees dus eigenlijk alleen maar triggers bij mensen en het laatste wat ik wil is mensen triggeren, maar tegenwoordig niet meer ten koste van mijn eigen leven. Dat willen en mentaal ook aan kunnen zijn twee verschillende dingen. Het mentaal aan kunnen is het level waarop ik moet zien te komen omdat het ongemak van het willen maar het niet hebben op dit moment te groot is.
Daar zit dus groei. Als iets te erg wordt in je leven waardoor je MOET ontwikkelen. Je kan niet meer terug en je moet verder, maar je zit in die 'shitty' tussenfase.
Ik zie het dus als een vaardigheid die ik moet trainen en ontwikkelen. De vaardigheid van het mentaal niet toelaten van andermans triggers. Me niet schuldig erover voelen dat door hoe ik mijn leven leef en er blij mee ben, een ander kan triggeren. Dat is namelijk niet mijn verantwoordelijkheid en dat heb ik wel heel lang zo gevoeld.
Ik denk dat jezelf wat positiefs brengen eigenlijk het enige is wat zou moeten tellen (zonder bewust anderen pijn te doen). Daarmee zul je namelijk ook altijd anderen inspireren – anderen die geïnspireerd willen worden.
Dus ik heb heel goed naar mijn eigen overtuigingen en blokkades moeten kijken om te besluiten dat wanneer ik mijn pad en mijn dromen achterna ga, ik mensen zal gaan triggeren. Dat is een cadeau voor de ander. Want waar je triggers liggen, daar ligt je groei.
Wat voor de één een trigger is, is voor de ander een inspiratie
Onthoud de zin hierboven. Ik hoop dat je voor jezelf ook heel duidelijk gaat krijgen wat je wilt en waar je naartoe wilt met je leven zodat je alle chaos die je tegen gaat komen gaat herkennen voor wat het is: triggers en negatieve overtuigingen van de ander.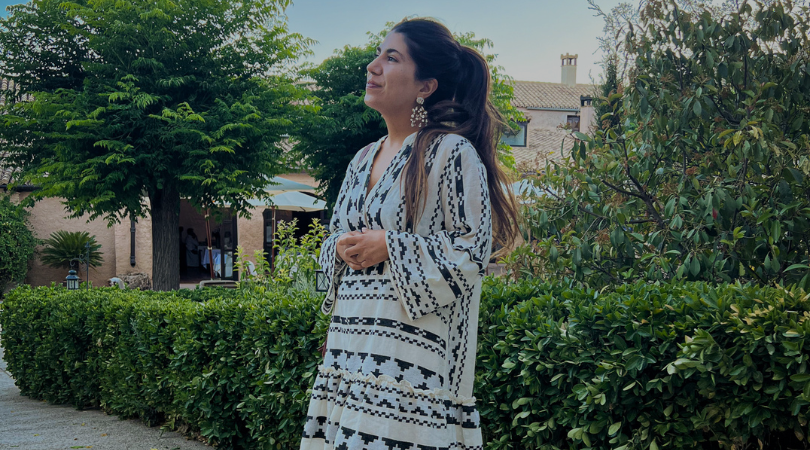 Mijn ontwikkelpunt om te groeien op dit moment is me focussen op de groep die mee wil groeien. De groep die staat te juichen voor deze content en openhartigheid. De groep die ook dromen wil najagen. De groep die eigen triggers onder ogen wil komen en wil groeien.
Voor die groep heb ik morgen een ander artikel dat hiermee in lijn ligt: mijn omzetdoelen voor de komende maanden!
Whaaa, nu al zin in! Tot morgen!