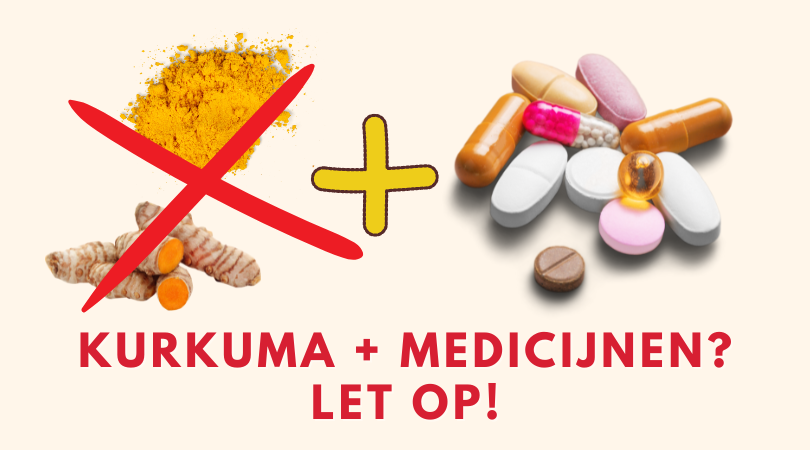 Er zijn talloze gezonde voedingsmiddelen beschikbaar voor ons, maar wat gezond is voor de één is niet altijd even gezond voor de ander. Of beter gezegd: we zijn allemaal zo uniek, dat we niet allemaal hetzelfde reageren op dezelfde voeding.
Vooral als je medicijnen gebruikt is het goed om te weten of daar reacties mee kunnen ontstaan. Vandaag behandel ik het kruid kurkuma en de mogelijke interacties/verhinderingen die het kan veroorzaken met bepaalde medicijnen zodat je met een gerust hart eventueel kurkuma kunt toevoegen aan je voedingspatroon, want het is echt een magisch goedje (lees er hier meer over). 
Welke medicijnen?
Als we het hebben over de gezondheidsvoordelen van kurkuma, dan hebben we het eigenlijk over het stofje curcumine in de kurkuma. Curcumine is over het algemeen hartstikke veilig om te eten, echter blijkt uit onderzoek dat er bepaalde medicijnen zijn waar het mee kan reageren, waaronder (1)(2)(3):
Antibiotica
Antidepressiva
Anticoagulantia
Antihistaminica
Cardiovasculaire medicijnen (ACE-remmers)
Cytostatica (Chemotherapeutische medicijnen)
Antidepressiva
Eén onderzoek suggereert dat supplementen met curcumine een gen kunnen induceren (overreden) dat de levels van een antidepressiva en antipsychotica kunnen verlagen (4). Dat is dus negatief voor de werking van het medicijn.
Uit een ander onderzoek (met dieren) bleek dat curcumine juist de effecten van het antidepressivum fluoxetine juist verbeterde (5). Dat is dus positief voor de werking van het medicijn.
Reuma
Het kan ook de sulfasalazine (Azulfidine) -levels verhogen. Sulfasalazine is een reuma medicijn (DMARD), dat kan worden voorgeschreven voor de behandeling van colitis ulcerosa of reumatoïde artritis (6). Dat is dus positief voor de werking van het medicijn.
Chemo
Als we kijken naar chemotherapie en de medicijnen die daarbij worden gebruikt blijkt dat curcumine de werking van de anti-kanker medicijnen onderdrukt. Dus wanneer je aan de chemo zit, is het erg belangrijk om met je arts af te stemmen over het gebruik van kurkuma (7). Dat is dus negatief voor de werking van het medicijn.
Bloedverdunners
Curcumine werkt anti-stollend, dit kan leiden tot overmatig bloeden als het wordt ingenomen met anticoagulantia (anti-stol middelen) of bloedverdunners zoals aspirine, clopidogrel (Plavix) of warfarine (Jantoven) (8).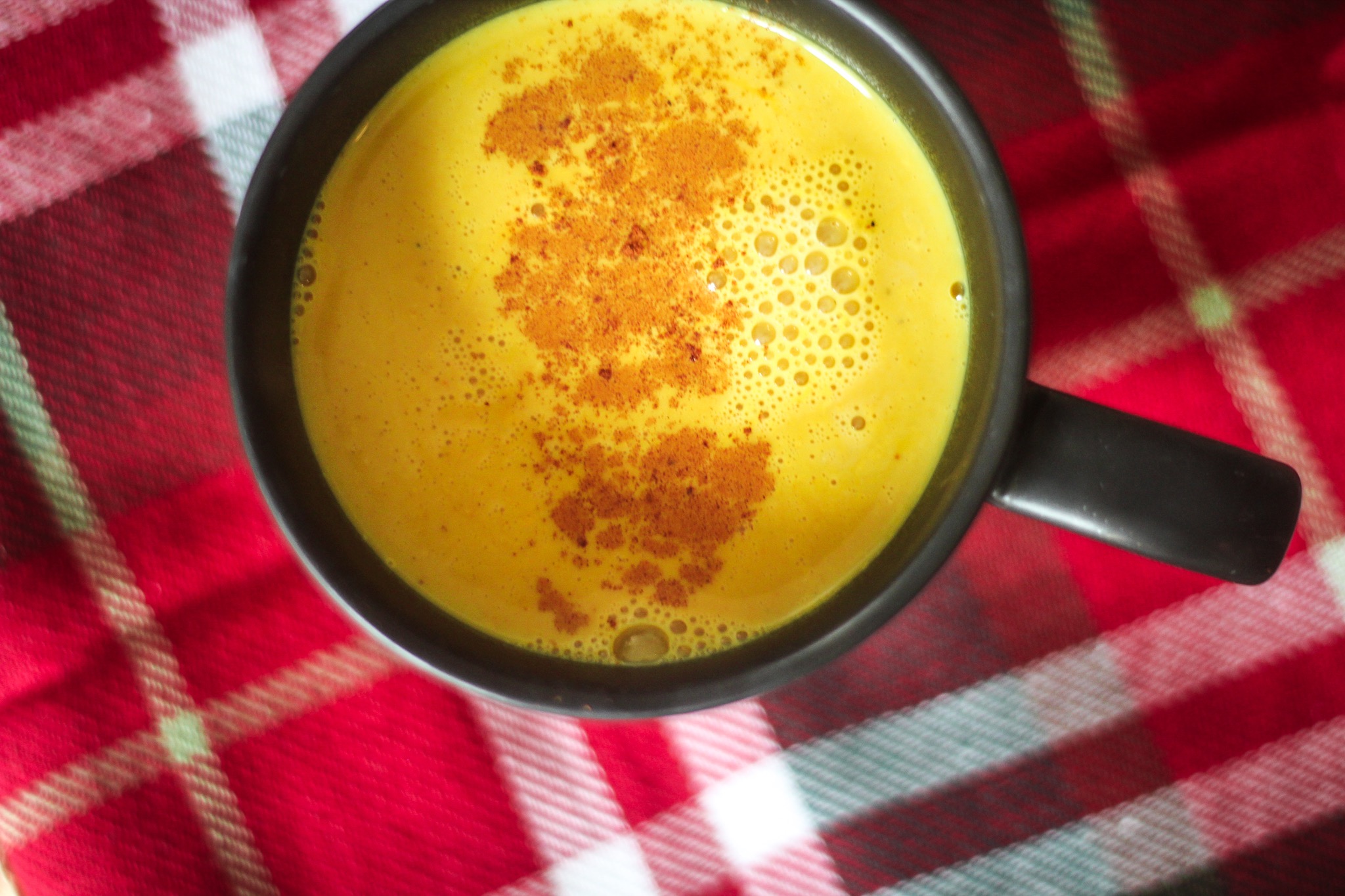 Suikerspiegel
Curcumine kan je suikerspiegel verlagen, wat in principe iets 'gezonds' is. Maar wanneer je medicijnen gebruikt om ditzelfde effect te hebben kan dit in combinatie met deze medicijnen voor diabetici het effect van het verlagen van de suikerspiegel versterken (8).
Bloeddruk verlagend
Curcumine kan je bloeddruk verlagen, ook in principe weer 'gezond' zoals hierboven genoemd. Maar wanneer je antihypertensiva (plaspillen, diuretica) medicijnen gebruikt, kan dit effect op elkaar versterken, dit is niet altijd gunstig (8).
Maagzuur
Curcumine kan het zuur in je maag verhogen, wat dus niet handig is om te nemen in combinatie met maagzuurremmers (8).
Let op!
Dit allemaal gezegd te hebben is er niet voldoende onderzoek rondom curcumine om echt vast te stellen dat de combinatie ervan met medicijnen ernstige gevolgen heeft. Ook omdat de hoeveelheid die je misschien met een supplement of door het eten binnen krijgt niet enorm groot is. Check altijd even met je arts of een diëtist die hier gespecialiseerd in is om te voorkomen dat de medicijnen hun werking deels verliezen. Over het algemeen is het eten van kurkuma dus veilig, ook omdat het vaak om een kleine hoeveelheid gaat. Weet je van jezelf dat je hier extreem veel van neemt en gebruik je medicijnen? You know what to do! Checken met je arts 😉