Als échte hamburger liefhebber ga ik tegenwoordig heel Amsterdam af op zoek naar de lekkerste hamburgers met bijzondere topping combinaties, omgeven door een relaxte sfeer en fijn personeel. Het lijkt erop dat ik al deze drie aspecten heb gevonden in Bar Lempicka waar ik laatst, met een lichte kater, ging lunchen met twee verschillende hamburgers! Welke dat waren en wat ik ervan vond? 
Zondagmiddag, herfstweer en een kater
Het was een regenachtige zondagmiddag, een echte herfstdag zoals we die in Nederland kennen met flinke buien en een gemene koude wind. Het liefst blijf je de hele dag thuis, vooral omdat mijn vriend en ik ook nog eens een lichte kater hadden van de zaterdag-spelletjes-avond waar er een hoop shotjes doorheen zijn gegaan.
Maar in de middag gingen we toch echt de deur uit richting Bar Lempicka om daar twee hamburgers te eten. De heenweg hebben we gelukkig de regen weten te vermijden zodat we droog en hongerig binnen kwamen wandelen.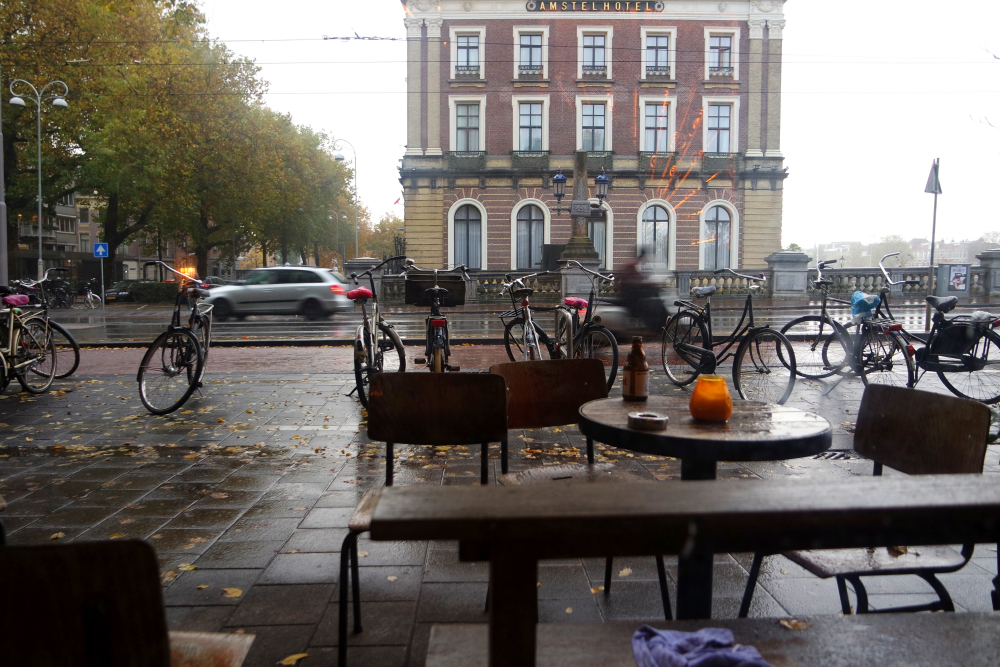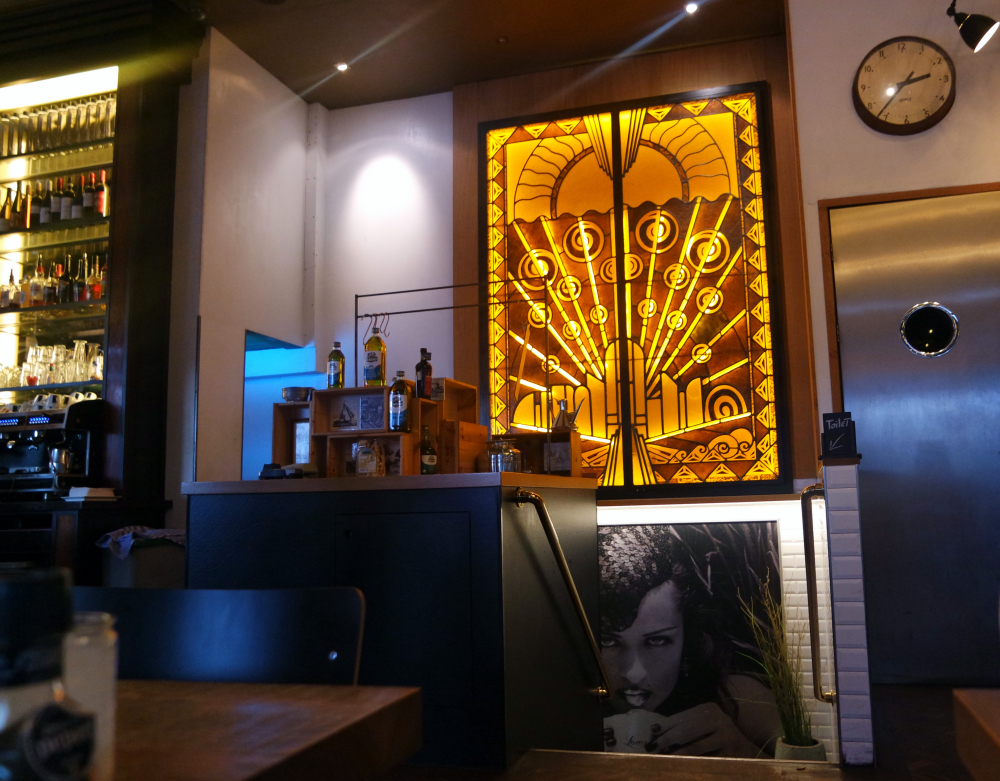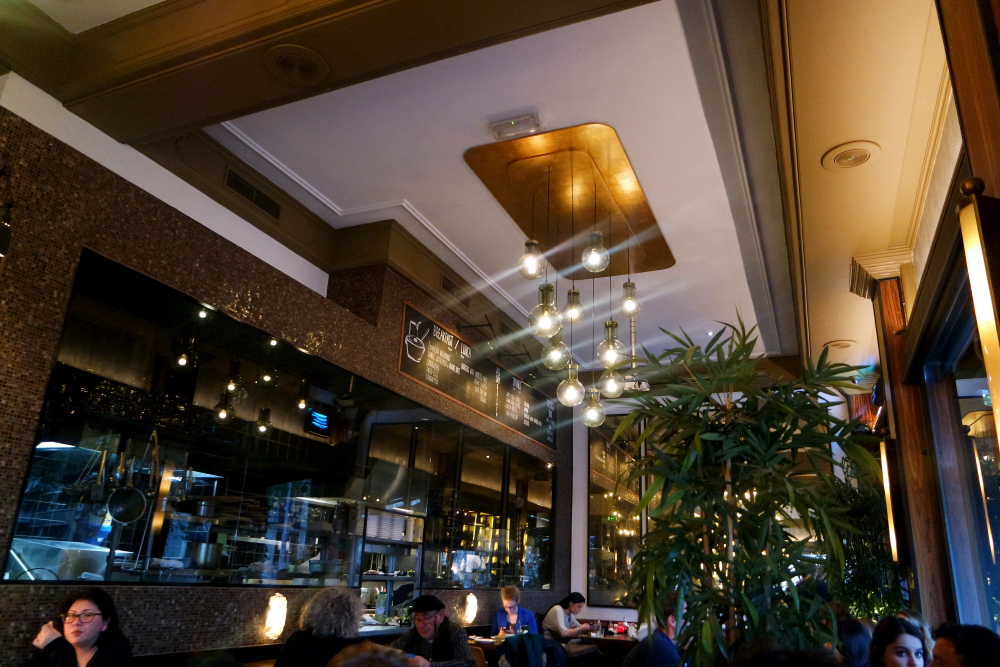 Ik kreeg een 'New York's' gevoel bij binnenkomst: erg modern en stijlvol ingericht. Direct zag ik dat het personeel bestond uit jonge jongens en meiden die er verzorgd bijliepen en duidelijk aan het werk waren: geen hangend personeel dus. Fijn! Ook wij werden meteen super vriendelijk geholpen, iets wat ik helaas toch niet altijd meemaak, vooral in Amsterdam. Dus extra punten als dit wel gebeurt!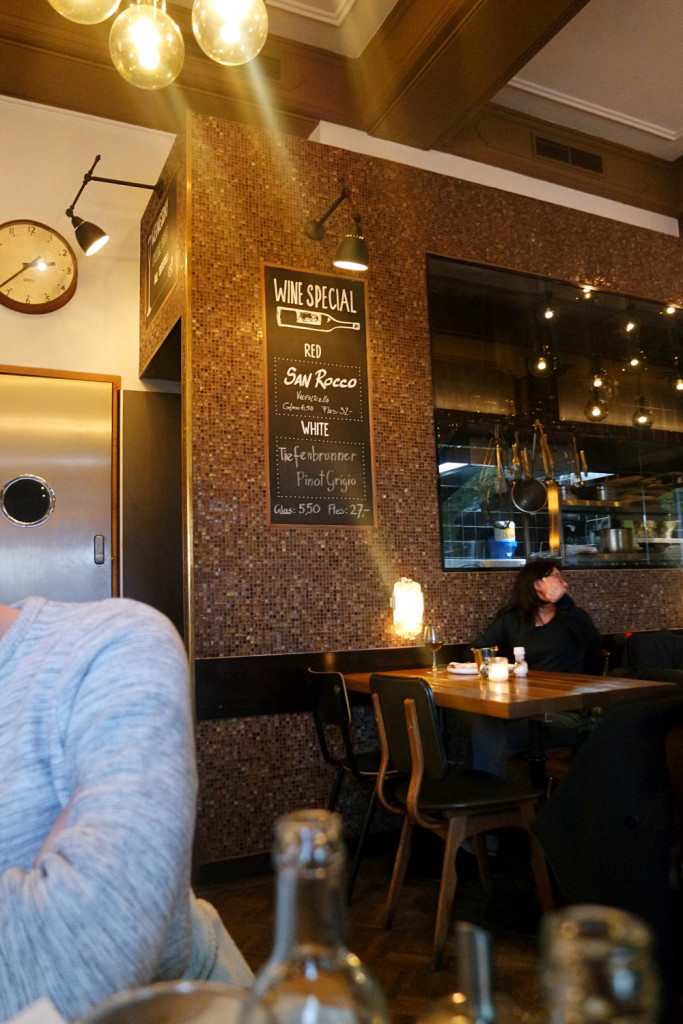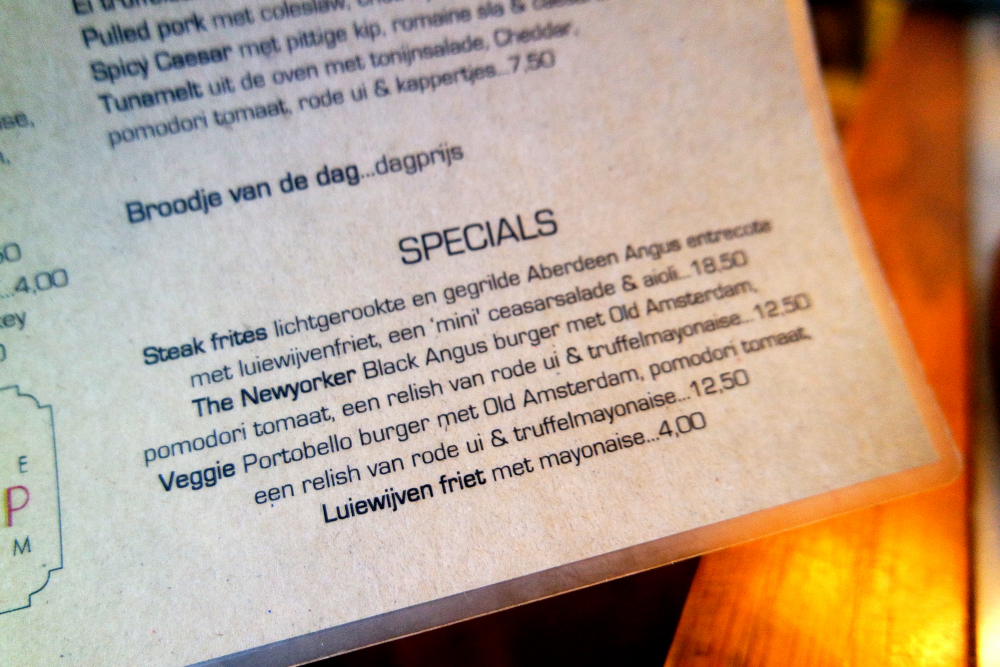 Op het lunch én diner menu staan de volgende twee burgers die wij ook hebben besteld: The Newyorker en de Veggie. Natuurlijk beide met friet en voor mij veel ketchup.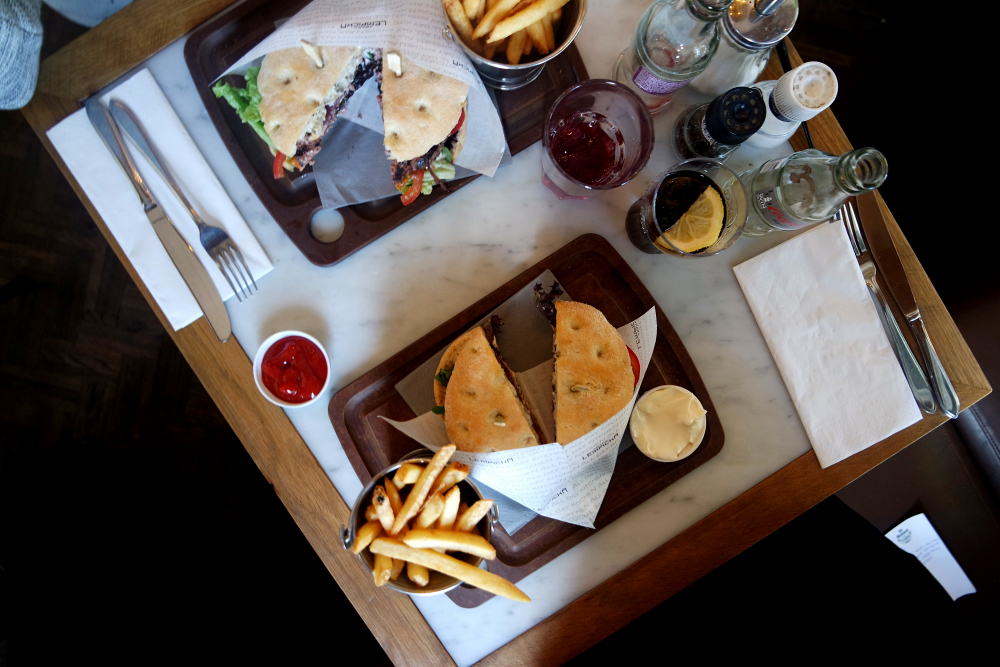 De bediening stelde voor om de  burgers door midden te snijden zodat we allebei de helft van elke burger konden proberen. Dit creëerde natuurlijk meteen een perfecte blik binnen de burger: Instagram waardig kan ik je zeggen!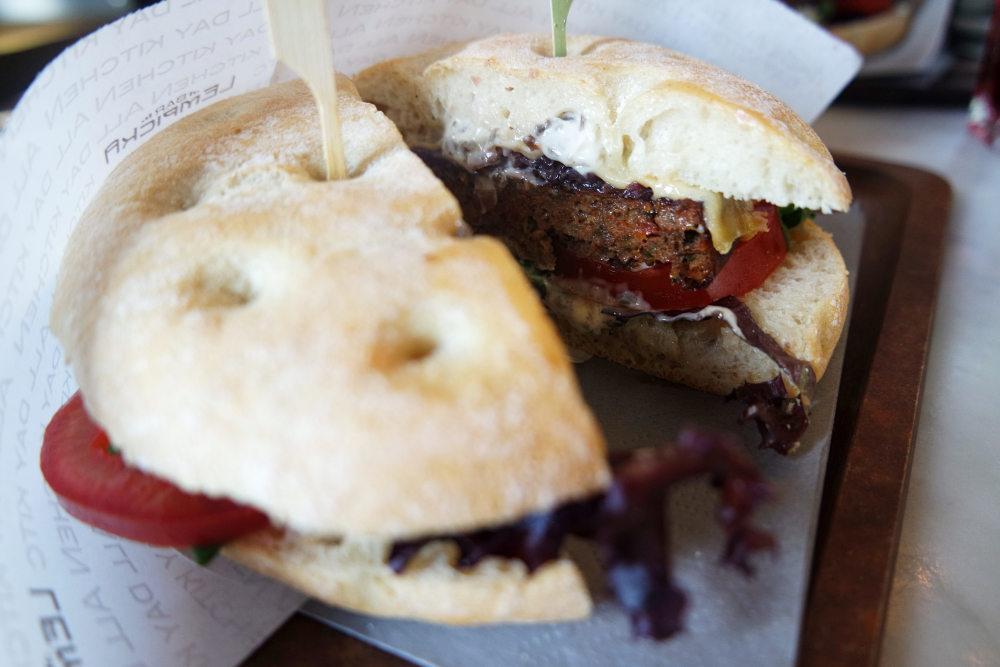 Hier de Veggie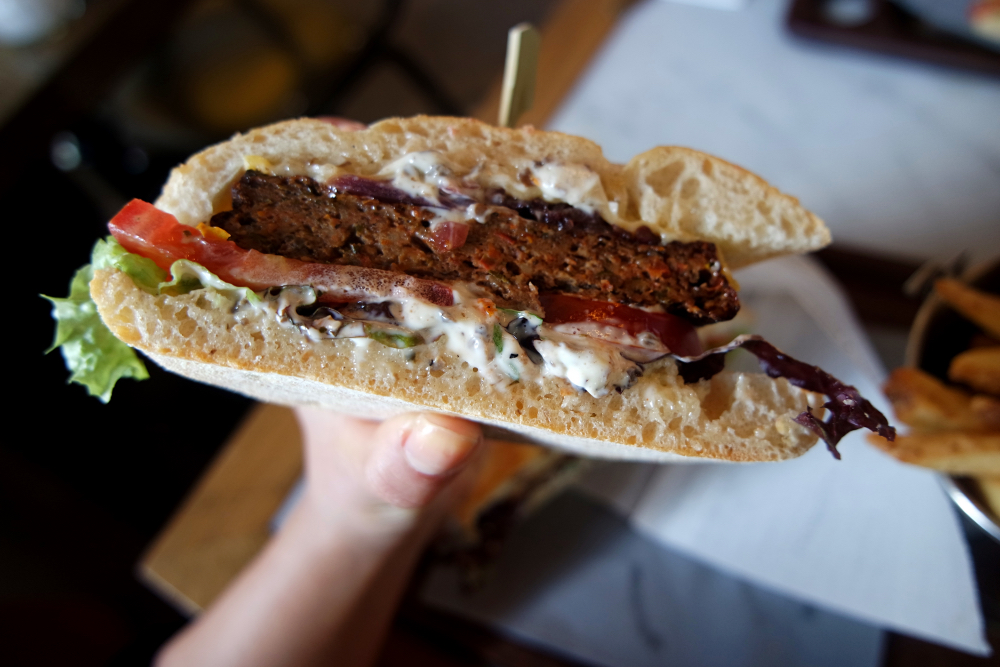 En hier The Newyorker
Ik ben altijd enorm benieuwd naar het broodje waar de burger op wordt geserveerd. Dit kan een grote dealbreaker zijn wanneer het een zacht broodje is dat te zacht en slap is of wanneer het een hard broodje is, waar je niet doorheen kunt bijten. Zoals je ziet hadden wij een hard broodje, ik was benieuwd naar de versheid en 'doorbijtbaarheid' ervan.
Ik liet mijn vriend minstens 10 minuten poseren met de burger voor een perfecte Instagram foto, gelukkig deed hij geduldig mee 🙂 Dit is de Instagram post uiteindelijk geworden: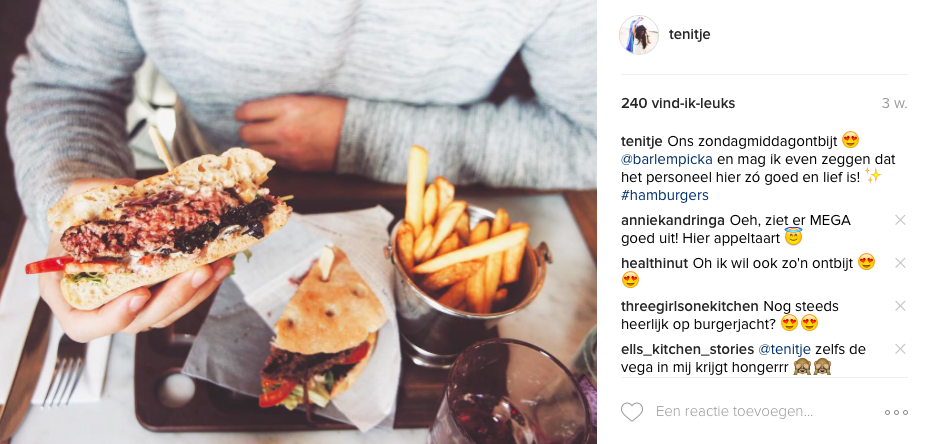 En inderdaad benadruk ik weer hoe goed en lief het personeel is: het maken van een leuk praatje, serveren van extra ketchup, voorstellen om de burgers door midden te snijden, vragen of alles naar wens is en ons heel vriendelijk begroeten en gedag zeggen. Het lijken de simpelste dingen, maar ze voegen zoveel toe aan de beleving. Wat ik óók leuk vond, is dat zij de Instagram post ook op hun eigen account hadden gezet: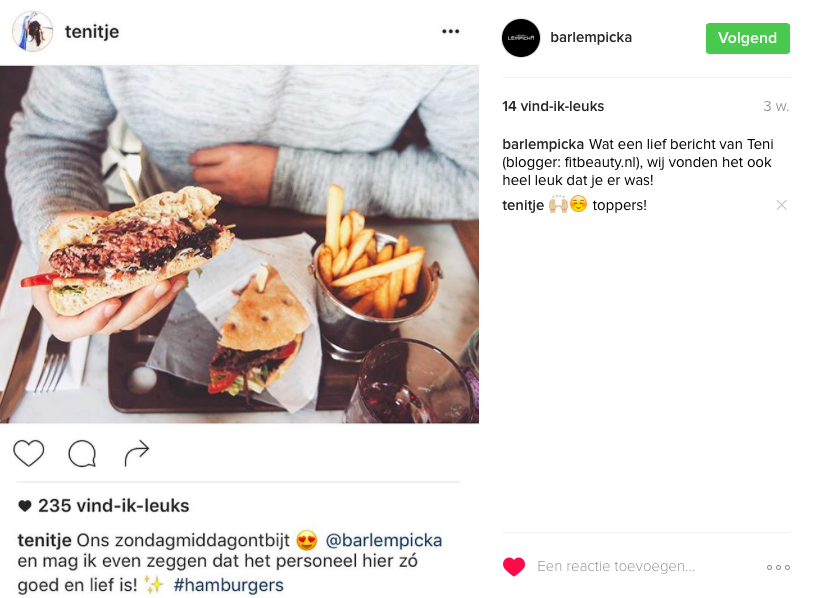 Toppers dus 🙂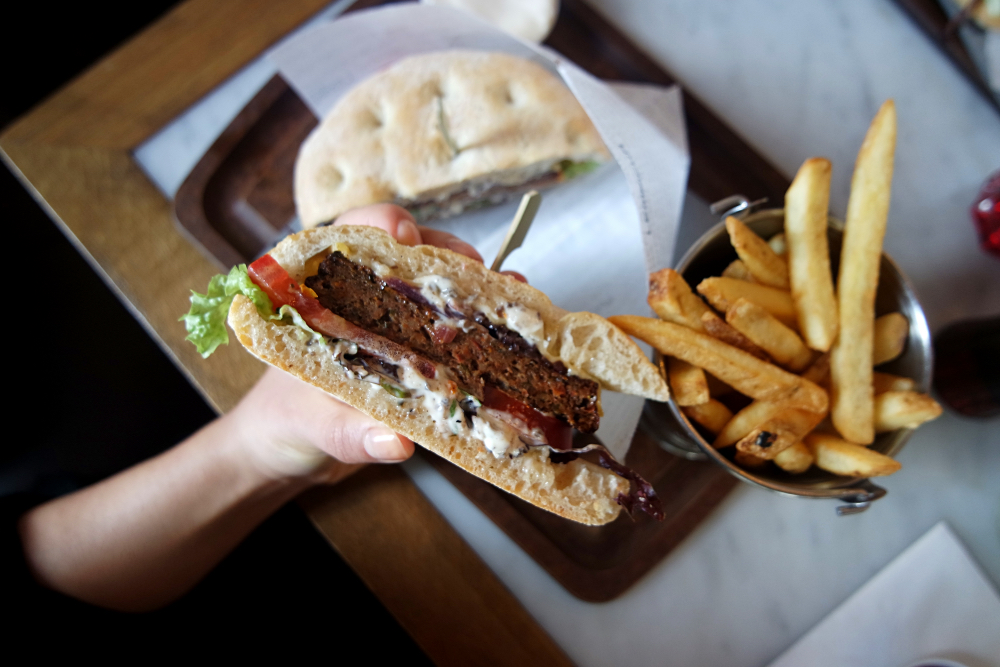 Zelf begon ik met de Veggie, het broodje is direct goedgekeurd!
Ik houd ervan als er bij elke topping gebruik wordt gemaakt van een kwalitatief product vól met smaak"
Zei ik tegen mijn vriend. Dat zijn de dingen die echt verschil maken op een burger, in dit geval komt dat terug in de truffelmayonaise (heaven!), pomodori tomaat (véél smaakvoller dan een gewone tomaat) en Old Amsterdam kaas waar ik een groot fan van ben.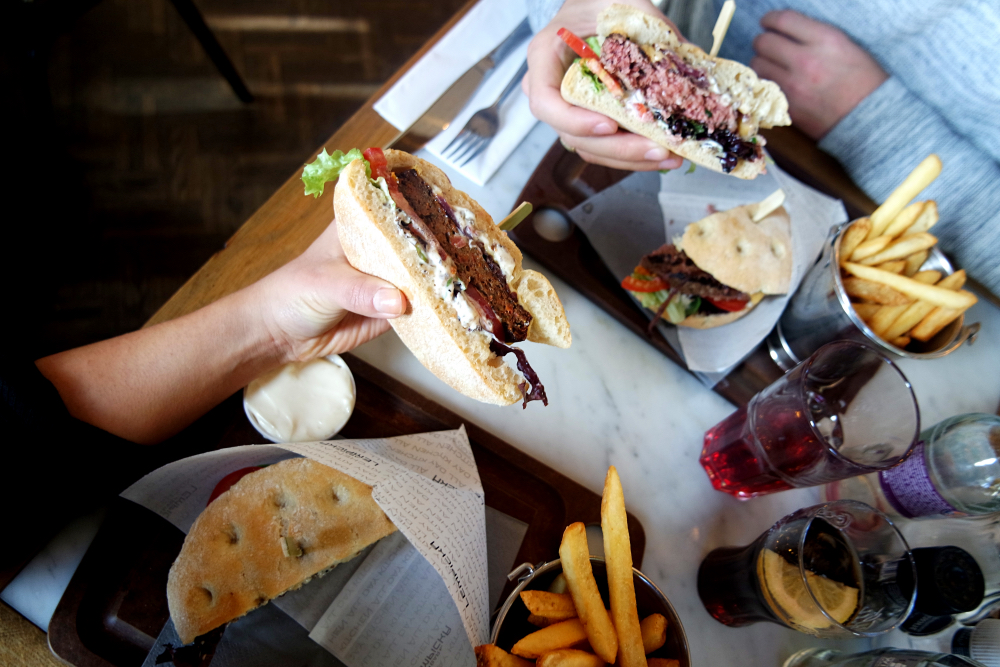 Na beide burgers geproefd te hebben kwam ik in ieder geval tot één hele duidelijke conclusie:
Het was de lekkerste vegetarische hamburger die ik ooit heb gegeten.
Misschien omdat ik niet zo vaak (lees: bijna nooit) vegetarische hamburgers bestel, maar ik denk het niet. Ik zal ze namelijk wel bestellen als ze de keren dat ik ze heb gegeten zó lekker waren als deze. Hoewel mijn vriend de vleesburger verkoos boven de vegetarische (iets met de smaak van champignons niet lekker vinden), was ik juist verkocht door de enorm goede smaak die de burger had. Voor de vegetariërs onder ons: dit is een topper als je het mij vraagt!
Blij meisje hier.
Toen we onze buikjes vol hadden gegeten begon het weer keihard te regenen. Ach, we zaten toch wel lekker en hadden geen andere dingen op de planning staan die zondag..
Dus dan nog maar een lekker kopje koffie besteld om mee af te sluiten 🙂
Mocht je Bar Lempicka ook willen bezoeken en eens goed bediend worden door het personeel? Dan kan dat hier:
Sarphatistraat 23
1018 EV

Amsterdam