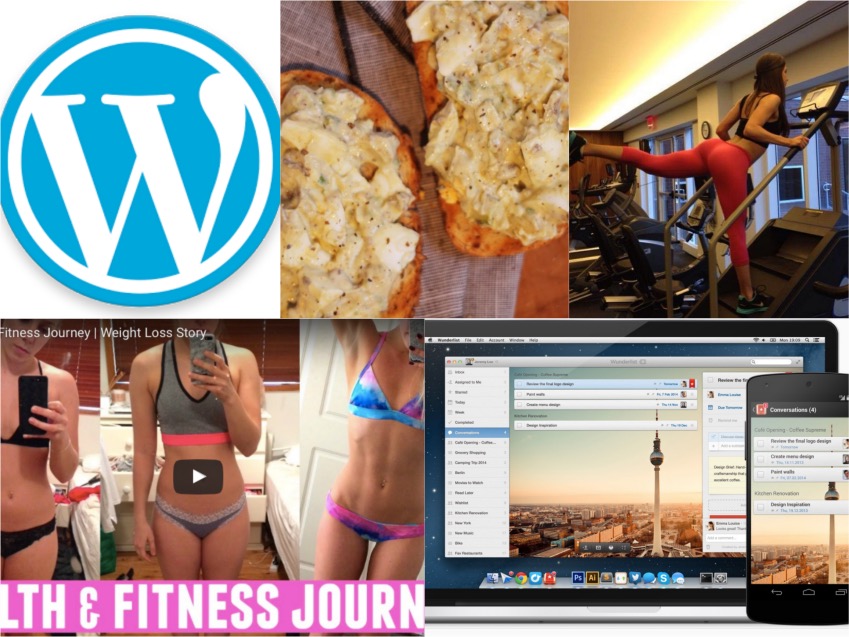 Een gehele maand is voorbij en ik deel weer mijn favorieten van deze maand. Ik heb wat nieuwe 'dingen' ontdekt die absoluut de moeite waard zijn om te delen met je; misschien krijg je er meer rust van, misschien geeft het je entertainment, misschien is het nuttig voor je. Who knows!  
Favoriet gerecht – Avocado Eiersalade
Ik maakte deze maand voor het eerst een avocado eiersalade en deze was zó ongelooflijk lekker. Eigenlijk een hemelse combinatie, maar nooit echt aan gedacht om dit samen te voegen tot een eiersalade variant. Hemels. Heerlijk. Ik wil het elke dag eten.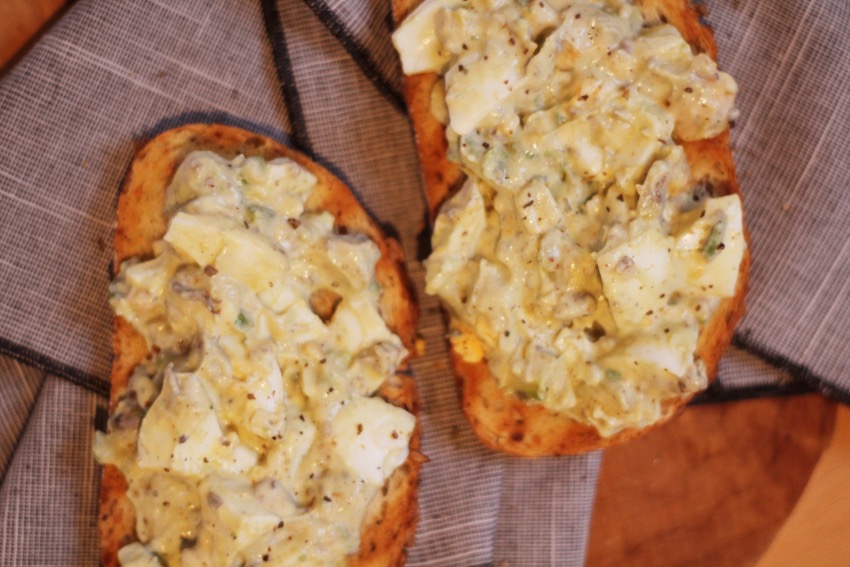 Favoriete App – Wunderlist
Dit is mijn redding op het gebied van todo's inplannen, screenshots bewaren, routebeschrijvingen etc. etc. Ik heb heel lang gezocht naar een fijne app die hiervoor geschikt zou zijn en ik werk hier nu bijna een half jaar mee. Hij synchroniseert met de app op je laptop waardoor het altijd up to date is.
Zo houd ik bijvoorbeeld een boodschappenlijst bij op mijn laptop en de eerst volgende keer dat ik buiten ben en langs de supermarkt ga, hoef ik niet te bedenken waar ik 'dat briefje' heb gelaten en of ik hem wel bij me heb. Ik open Wunderlist op mijn telefoon en daar staat mijn boodschappenlijst!
Je kunt bepaalde todo's in verschillende categorieën verdelen zoals werk, prive, etc. Je kunt ze laten markeren op 'belangrijkheid', je kunt naar een overzicht gaan van je todo's voor de komende week, of alleen voor één dag en je kunt ze wegvinken waarbij je een mooi 'pling' geluidje hoort; aahh voldoening! En het is ook nog eens gratis!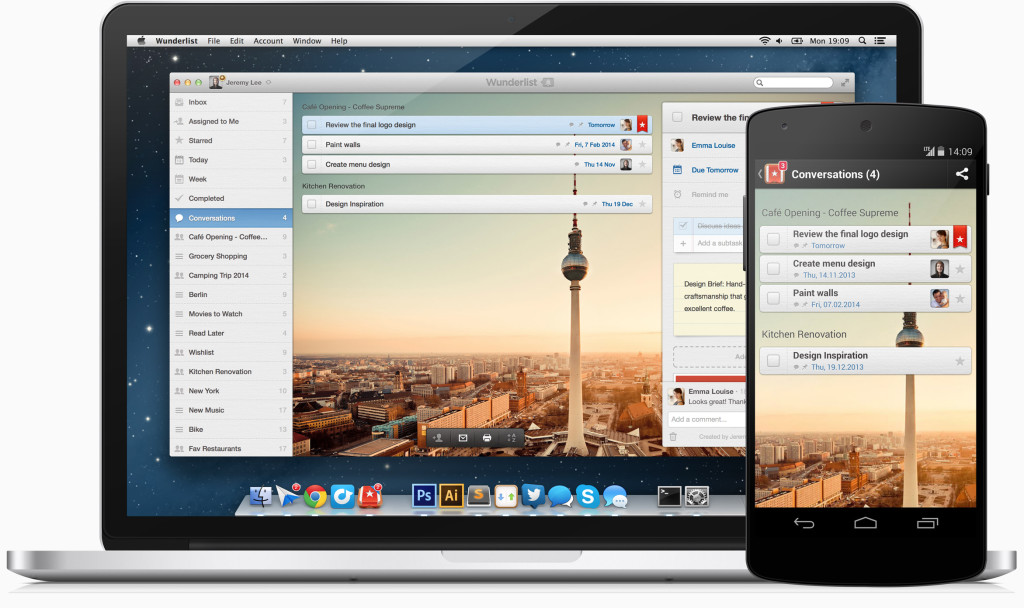 Favoriet Apparaat – Stairmaster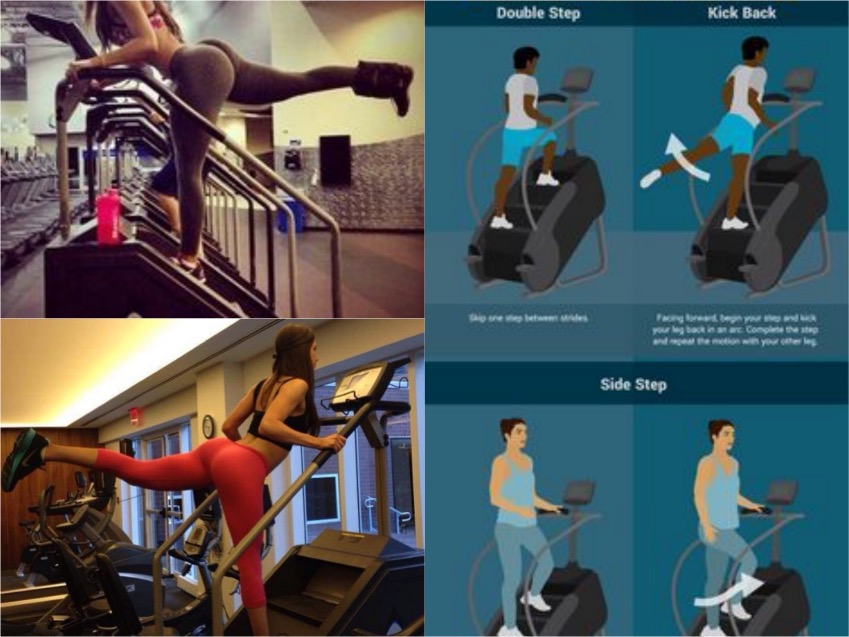 Ja, een fitnessapparaat is deze maand mijn favoriet.
Zoals velen weten sport ik al jaren bij TrainMore in Den Haag, want daar woon ik. Maar mijn vriend woont in Amsterdam. Het koste me één belletje van 5 minuten naar TrainMore met de vraag of mijn "Haags abonnement" ook geldig was in Amsterdam. Maar natuurlijk! Eigenlijk ook gek om te denken dat het niet zo was, maar ik wilde het toch checken. Dat betekent dat ik ook gewoon kan sporten als ik bij mijn vriend ben; dat voelt ZO goed!
Het leuke aan de TrainMore in de Pijp in Amsterdam is dat ze daar de Stairmaster hebben! I LOVE IT! Je kunt hier echt hele goede workouts op doen voor je billen als je bijvoorbeeld het traplopen combineert met 'backward kicks' of de zijkant van je billen/benen trainen door zijwaarts de trap op te lopen.
Dus dat geeft een extra motivatie boost als ik in Amsterdam ben; naar de gym voor de stairmaster haha!
Favoriet YouTube account – Sarah's Day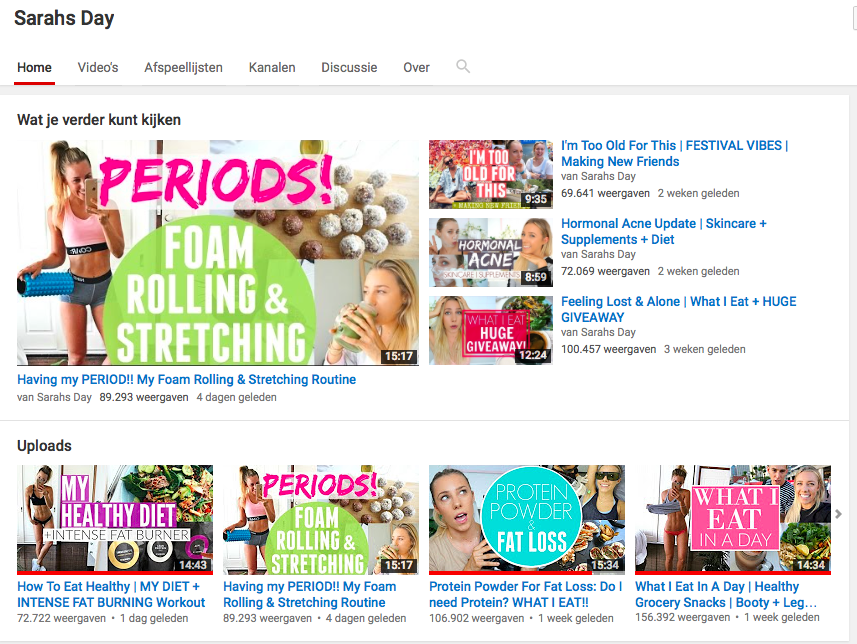 Op het eerste gezicht kun je denken dat dit een typische 'fitgirl' is die even komt laten zien hoe goed ze eet en hoe hard ze sport, allemaal met een lach alsof het leven waanzinnig leuk is en zonder enige struggle.
Maar als je wat langer kijkt en naar haar luistert merk je dat het tegendeel waar is. Dit is iemand die door een lang proces van vallen en opstaan is gegaan en heeft gevonden wat voor haar fijn werkt en goed voelt. Dat zie en merk je aan alles, ze legt je niets op, ze laat je zien hoe zij haar dagen vult, welke keuzes ze maakt en op wat deze keuzes gebaseerd zijn.
Haar keuzes zijn keer op keer gebaseerd op een positief gevoel en niet 'ik wil dun of strak zijn'. Misschien is dat wel de uitkomst en haar lang termijn doel, maar zoals we weten zijn er talloze manieren om er te komen en zij doet niet zomaar wat. Ik keek laatst haar video (zie hierboven) waar ze haar hele 'weg naar fitheid' beschrijft en er komen zoveel herkenbare dingen in voor, ook niet-herkenbare dingen voor mij maar wel voor jullie als ik jullie comments en berichtjes lees. Hoe ze vroeger dun was en alles at wat ze wilde, naar hoe ze aankwam en alleen maar junk food at. Naar hoe ze met wat cardio afviel maar slap en futloos werd en hoe ze later een 'een Instagram Fitgirl' wilde zijn en precies ging doen wat die meiden deden, zonder na te denken of het wel bij haar paste. Vervolgens ging ze over in de bodybuild wereld waar ze alleen nog maar kip en broccoli at en constant bezig was met 'bulken', ze at veel te veel voor waar zij zich goed bij voelde en kreeg een 'bulky' lichaam waar ze zich niet comfortabel in voelde.
[embedyt] http://www.youtube.com/watch?v=kv5R3geCCLs[/embedyt]
Lang verhaal kort: deze vrouw weet dat het leven met vallen en opstaan gaat en dat het zo belangrijk is om naar je eigen gevoel te luisteren en te doen waar jij je goed bij voelt.
Ik vind haar YouTube kanaal één en al positiviteit uitstralen, absoluut een aanrader om je dag te beginnen met één van haar filmpjes. Ik wil hier niet mee zeggen dat ik 'precies haar lichaam wil', ik raak geïnspireerd door positieve mensen die hun draai hebben gevonden in het leven. Dát is waarom ik naar haar video's kijk. Anderen zouden kunnen denken 'ik heb dat lichaam niet en als ik naar haar kijk word ik er nogmaals mee geconfronteerd, dus ik vind het stom' of je hebt helemaal niks met haar. Dat kan. Dat mag. Maar dit is mijn nieuwste YouTube ontdekking en ik vind haar awesome! 😀
Wat zijn jouw favorieten?
Ik steek zoveel op van jullie tips en ideeën, dus let me know! Wat zijn jouw favorieten? Wat is echt een aanrader? Goed boek? Goede film? Inspirerend persoon? Ik heb echt hele goede tips van jullie gekregen omtrent mediatie dus bedankt daarvoor! Ik ben altijd benieuwd naar meer ideeën 🙂