Bij een deel 1 hoort natuurlijk ook een deel 2. De laatste dag van 2014, de laatste terugblik van 2014. Juli tot en met december 🙂
Juli
Heerlijke warme maand, maar wat voelde ik me zwaaaaaar geworden! Ik zat totaal niet meer lekker in mijn vel en niet te vergeten: midden in een verhuizing. Poeh! Op 5 juli gooide ik er (weer eens) wat frustratie uit omtrent het feit dat ik, als blogger over afvallen en fit worden, bepaalde dingen eet/at die volgens sommige mensen echt niet konden. Nouja, zeg. Moet ik ineens anders gaan eten dan ik deed omdat ik een blogger ben? Ging er door mijn hoofd. Dus het leek me een goed moment om eens uit te leggen waar ik voor stond in het artikel "Eten, maaltijden, diëtist, Teni, blog, voedingskennis, etc!" Wat een slechte titel btw..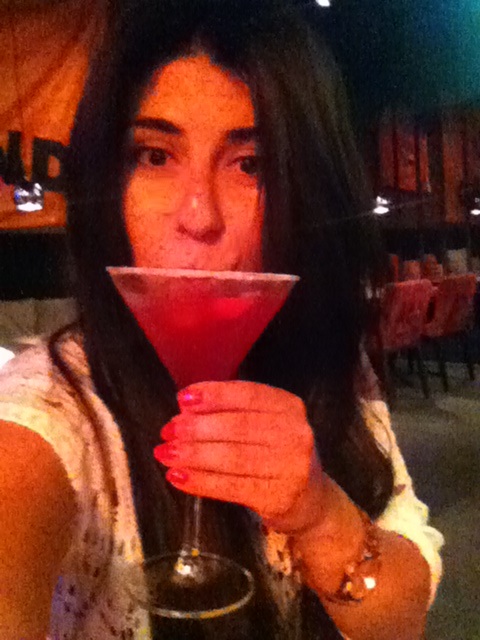 Halverwege juli was ik uitgenodigd voor Amsterdam Fashionweek! Aaaaah! Dat was echt te gek, maar het artikel dat ik schreef ging over iets compleet anders; ik zat eigenlijk niet lekker in mijn vel en besloot me er overheen te zetten.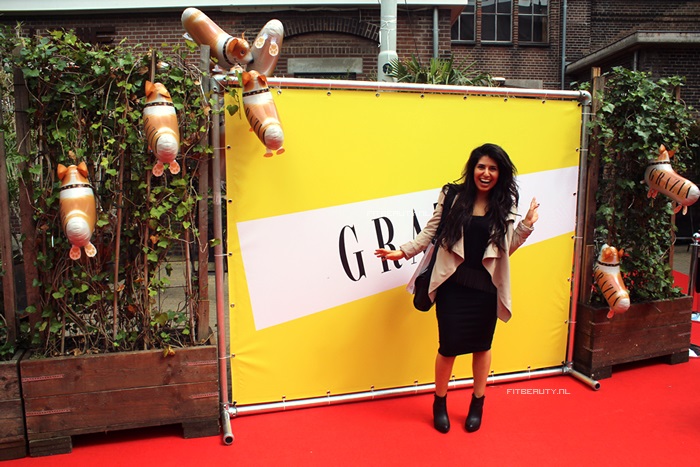 Op 31 juli was ik te gast bij Omroep West in Den Haag! Dat vond ik zooooo leuk!! In het artikel kun je het fragment terug luisteren.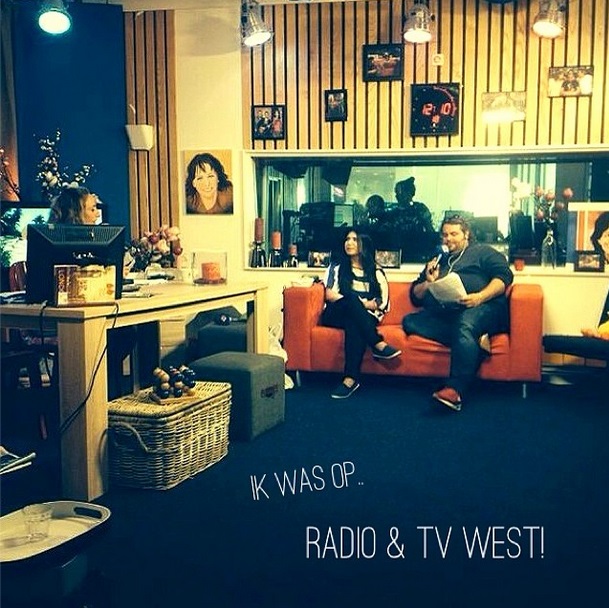 Augustus
De maand waarop ik verhuisde naar Den Haag! Ik schreef een enorm openhartig artikel over vertrouwen op de flow van het leven. Dit had vervolgens weer alles te maken met het artikel van 1 mei (zie deel 1 Fitbeauty 2014) waarin ik schreef over dat ik vast zat en het leven om me heen veranderde. Wat loslaten toch niet met een mens kan doen he 🙂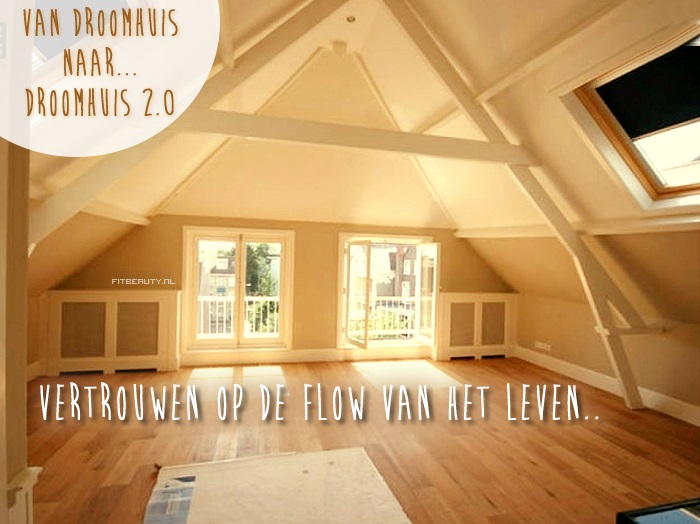 En nogmaals schreef ik een artikel over "go with the flow" haha.
September
Het was tijd om de draad weer op te pakken! Ik was gesetteld in mn huisje en nu weer de balans vinden in het sporten en eten. Ik schreef op 3 september een artikel over "Wat zou je tegen je minder fitte zelf zeggen" Puur om mezelf te motiveren en even met mijn hoofd mezelf te verplaatsen in de fittere Teni die ik een aantal maanden geleden was. Om even te voelen hoe dat voelde. En vervolgens een advies te geven aan mezelf. Best verhelderend kan ik je vertellen!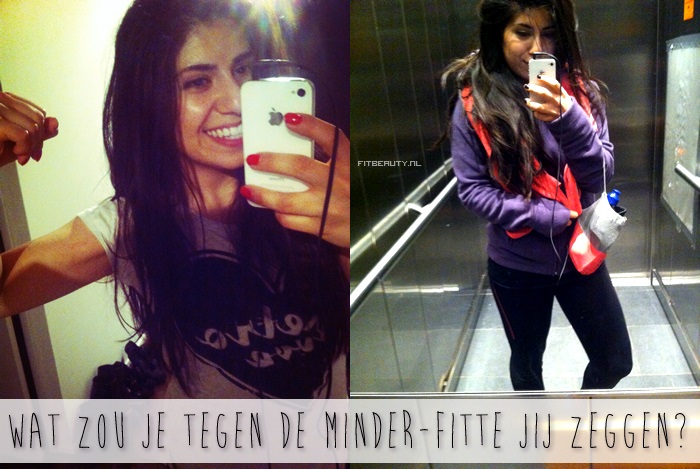 En ik begon weer een 14 dagen suikervrije challenge die ik uiteindelijk 21 dagen deed. Ik had niet door dat er zoveel stiekems in mijn eetpatroon was geglipt tot ik de challenge deed en ik in de eerste week al elke dag iets moest afstaan. Hier een samenvatting van de eerste week. Ha, ik ben benieuwd voor de nieuwe challenge straks!..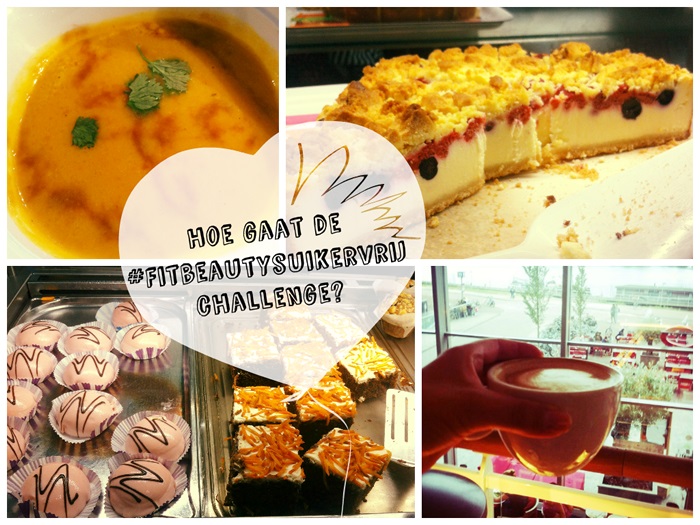 Oktober
Ik was weer lekker op dreef met gezond eten en sporten en ik schreef weer eens een openhartig artikel over de belangrijkste lessen die ik heb geleerd omtrent het afvallen, fit worden, houden van etc.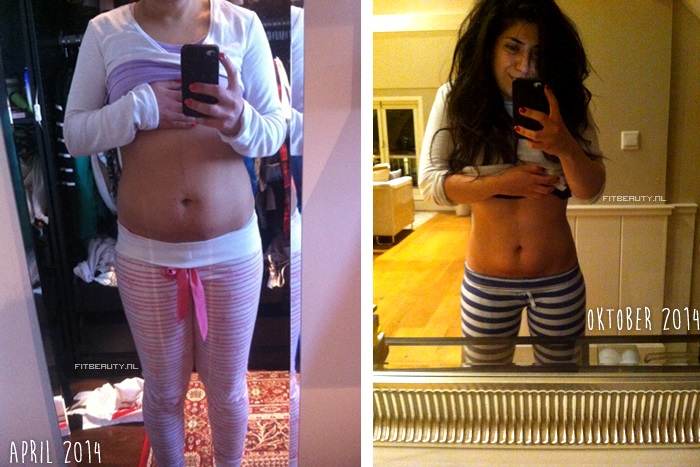 November
Het artikel dat er voor mij wel echt uit sprong in november was het artikel "Ik geloof wél in je"
December
Laatste maand! Dat is natuurlijk allemaal niet zo lang geleden waardoor ik minder goed kan 'beoordelen' welk artikel nou echt iets had bijgedragen aan het geheel. Of dat het er echt uit sprong in een bepaalde periode. Ik zit er nu namelijk nog teveel middenin. Maar als ik echt moest kiezen, dan zou het wel het Victoria's Secret artikel zijn waar er veel meningen over gedeeld werden.
En dan zijn we alweer aan het einde gekomen van 2014. Nu echt. Ik heb méga veel zin in 2015! Maak er een geweldige avond/nacht van lieve mensen! En tot morgen, in het nieuwe jaar 🙂
Liefs!