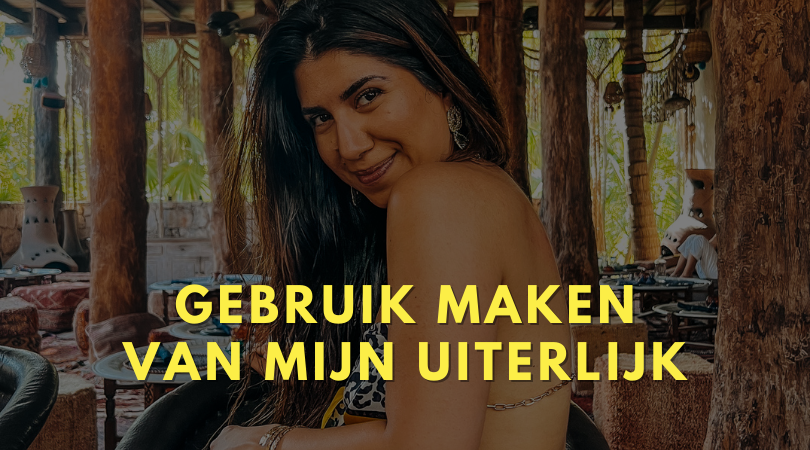 We pakken vandaag weer door op wat gedachtes, hersenspinsels en realisaties van de afgelopen tijd. Vandaag specifiek rondom het uiterlijk; jouw uiterlijk, mijn uiterlijk, wat we hebben en waar we meer uit kunnen 'halen'..
Mijn haren
Deze realisatie stamde voort uit één die ik enkele jaren geleden maakte rondom mijn lichaamsgewicht en leefstijl. Die realisatie was:
Ik wil niet straks 80 zijn, terugkijken op mijn leven en realiseren dat ik niet naar feestjes ben gegaan, geen leuke dingen heb gedaan etc. omdat ik me te dik voelde en niks had om aan te trekken. Ik wil niet een heel leven op pauze zetten totdat ik minder weeg.
En zo kwam ik enkele weken geleden ineens op de gedachte dat ik dit wel een beetje doe op andere gebieden. Zoals met mijn haren. Ik ben heel blij met mijn bos haar, het is voor mij één van mijn "USP's" haha.
Maar 99% van de tijd zit mijn haar in een knot. Terwijl als ik het los doe, het misschien krul of op een andere manier 'mooi' laat zijn, ik er enorm van geniet. Het kost wat tijd, maar ik vind het prachtig.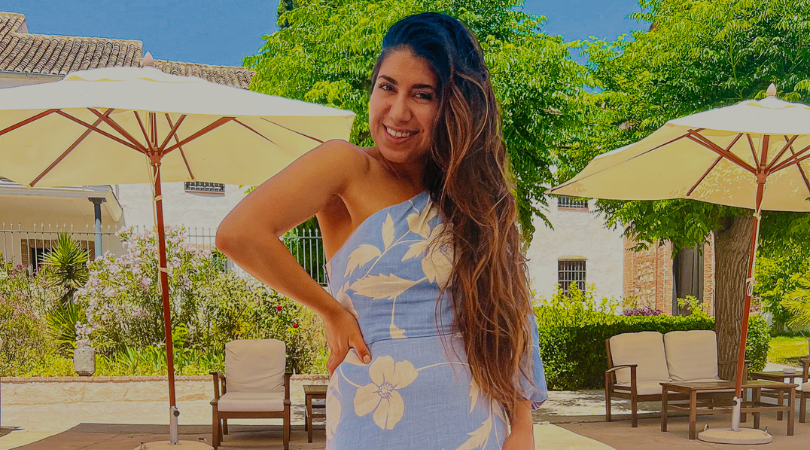 Dezelfde gedachte trok ik door naar dit onderwerp: straks ben ik 80 en kijk ik terug op mijn leven door foto's en video's en denk ik misschien wel: "jeetje wat had ik prachtig haar, wat zonde dat ik er niet meer 'gebruik' van heb gemaakt".
En nu betekent het niet dat je constant met allerlei uiterlijke aspecten bezig moet zijn, maar wel dat je mag genieten van wat je hebt gekregen van moeder natuur.
Doe het bewust
En wat jij mooi vindt, mag je ook zelf bepalen. Het gaat er niet om wat de maatschappij heeft bestempeld als mooi. Je kan er ook juist voor kiezen om  er niet mee bezig te zijn omdat bezig zijn met je uiterlijk voor jou juist negatieve associaties heeft. Dat is óók oké. Het punt is: Doe het bewust.
Wat het ook is dat je doet, zorg dat er een intentie achter zit. Zonder intentie kan het zijn dat je later terug kijkt en denkt 'had ik maar'.
Ik probeer steeds meer intentioneel te leven, op meerdere vlakken. Van wat ik op een dag aandoe tot het eten dat ik eet tot met wie ik wil afspreken tot welke woorden ik gebruik. Ik laat het keuzes zijn in plaats van gedragingen op de automatische piloot of reacties op wat anderen zeggen en vinden.
Ik heb dit uiterlijk gekregen, dus hier ga ik ook op en top gebruik van maken en van genieten!