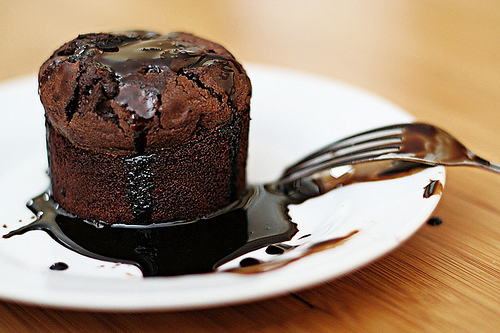 Ik vind het heerlijk om het web door te neuzen naar nieuwe ideeën voor gerechten, artikelen maar vooral om zelf inspiratie op te doen. Ik sla de leukste dingen op in een mapje waar ik later weer doorheen loop als ik inspiratie nodig heb. Nu wil ik eigenlijk een aantal opgeslagen recepten met jullie delen in dit artikel, ze hebben allemaal betrekking op de zoetekauwtjes onder ons (ik ik ik!). Dus bij deze, gezonde recepten om de zoetekauwtjes onder ons een plezier te doen! 
1. Chocolade Avocado Mousse
Ik heb hier zelf twee recepten van (met banaan en zonder banaan) Maar onderstaand recept lijkt me ook héérlijk!
2. Aardbeien Waterijsjes
Laat die verpakte waterijsjes toch lekker zitten! Vooral nu de zomer eraan komt is er zoveel heerlijk fruit in de aanbieding (en zoet!!!), dus sla lekker je slag en maak zelf waterijsjes. In dit recept zit wel een klein beetje suiker, maar dit kun je natuurlijk weglaten of vervangen door honing of agave siroop. Wat je zelf maar wilt.
3. Bevroren Bananen Bites!
Heel makkelijk  recept en het lijkt me verukkelijk!
4. Chocolade Fudge Cake
Oh my goodness..
5. Pindakaas Cake
whaaat!! Deze cake hoeft niet de oven in en kan zo opgegeten worden. Ik ga alleen al watertanden bij de foto's.. !
6. Chocolade Truffels
Hier zit gewoon Griekse yoghurt in! Hoe dan?