Ik heb verschillende boeken in de gang liggen en elke dag pak ik er een mee voor in de trein. Vaak dezelfde voor enige tijd achter elkaar en soms pak ik weer even een ander boek. Zo switchte ik laatst weer van boek en werd ik enorm geïnspireerd met ideeën. Het zijn tips voor in het leven zelf, ze vallen allemaal niet onder één categorie maar meer in de algemene vorm van "betekenisvol leven" of "waarde toevoegen aan je leven". Zo zie ik het een beetje, hopelijk hebben jullie er ook wat aan! 
Ontwikkel een nieuwsgierigheid voor deze wereld
Word een ontdekker en zie de wereld om je heen als een soort jungle. Klinkt gek he? Maar er is zoveel nieuws om uit te proberen in deze wereld, en deze wereld heeft je zoveel te bieden! Waarom niet eens een dag vrijnemen en iets doen wat je nog nooit hebt gedaan. Bijvoorbeeld in je eentje met de trein naar een andere stad en daar de toerist uithangen? Of een snowboardles nemen met een vriend/vriendin? Of een yoga curus doen in Frankrijk? Ik noem maar wat! Ook al is het niks voor jou, het verrijkt je hoe dan ook.
Zie je stad door de ogen van een toerist
Ken je dat grappige moment dat je een toerist in jouw stad ziet rondlopen en foto's ziet maken van – voor jou – random gebouwen, waarna jij kijkt naar het gebouw en denkt "hm, eigenlijk best mooi inderdaad, als ik een toerist was zou ik hier ook een foto van maken". Dát gevoel! Dat je door je eigen stad fietst en rondkijkt met nieuwsgierigheid voor de gebouwen, de bloemen, de mensen etc.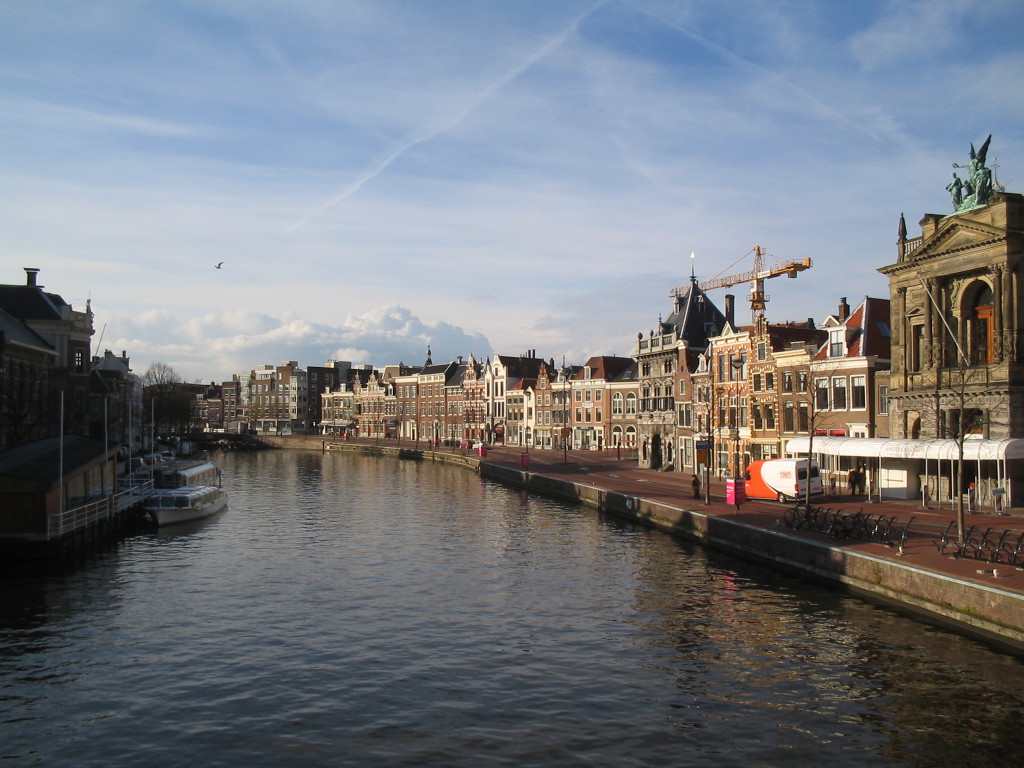 Weet je wat ik ook grappig vind? Op momenten dat ik visite heb uit het buitenland en ze door 'mijn' stad begeleid, kijk ik stiekem ook heel anders naar de stad. Ineens zie ik hoe mooi de omgeving eigenlijk is. Ik ben opgegroeid in Haarlem en sinds de afgelopen 6 jaar bevind ik me vooral in Den Haag. Beide echt prachtige steden maar als ik even gauw boodschappen moet doen, dan zie ik de "mooiheid"  echt even niet hoor. Zonde toch! Af en toe even de toeristenbril opzetten maakt weer dat je je stad en je omgeving enorm waardeert! We hebben in Nederland zoveel mooie dorpen en steden!
Probeer namen van mensen te onthouden
Mensen voelen zich enorm gewaardeerd als je hun naam herinnert. Het makkelijkste is om hun naam terug te zeggen op het moment dat ze zich voorstellen. "Hoi ik ben Bart" "Hoi Bart, ik ben Teni". Zoiets! Je kunt de naam dan even gauw een aantal keer in je hoofd herhalen tot je zeker weet dat het erin zit. Soms kan het helpen om een rijmpje te maken in je hoofd met de naam. "Bart, is zo apart", "Linda doet me denken aan een pinda". Hoe gekker hoe beter, want zo vergeet je de naam niet! In vervolg gesprekken kun je hen af en toe bij naam noemen, je wilt niet weten wat een voordeel je hieruit kunt behalen!
Neem eens een andere route
Prikkel je brein en neem een keer een andere route naar je werk, school of huis. Of je nu loopt, op de fiets bent of met de auto. Je zet je hoofd weer even op scherp als je net een ander straatje pakt en iets langer moet nadenken over je volgende afslag dan als je gedachteloos dezelfde oude route weer had gevolgd. Wie weet ontdek je wat nieuws!
Grappig dat ik dit zo schrijf, want tijdens mijn vakantie van de afgelopen dagen in Portugal kwamen we terug van de stad en liepen we het metro station uit. Eigenlijk weer richting de straat waar we de afgelopen 2 x ook door liepen richting ons appartement. Tot ik ineens tegen mn vriendin zei "laten we ons brein prikkelen en hier rechts gaan in plaats van rechtdoor". Het was een beetje als grapje bedoeld, maar ook weer niet. En wat bleek? We waren de afgelopen 2 x echt omgelopen. De route via rechts was supersnel. Ik heb zelfs even een screenshot gemaakt uit Google Maps om te laten zien wat het scheelde! De rode lijn is hoe we vanaf het begin liepen en dus ook bleven lopen tot we bedachten eens een andere route te pakken (de groene route). En nog even extra: de rode lijn is een hele heuvel naar beneden en vervolgens weer omhoog in de straat van het appartement. Terwijl de groene lijn alleen een stukje heuvel omlaag is, lekker makkelijk!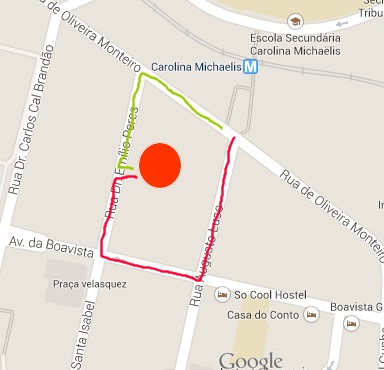 Dit is echt het simpelste voorbeeld van hoe je iets uit "gewoonte" kunt doen zonder dat je eigenlijk weet of het op een andere manier efficiënter kan. Waar ik vooral allergisch voor ben is als ik mensen vraag waarom ze iets zo doen en ik vervolgens als antwoord krijg "ja dat doe ik al jaren zo".