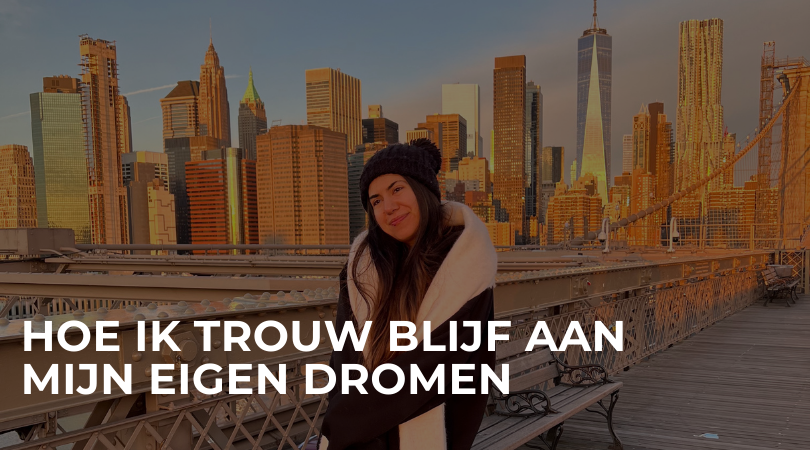 "The person with big dreams is more powerful than one with all the big facts."

Whoaaa deze quote ademt Teni! De laatste paar jaar ben ik echt uitgedaagd op mijn dromen, door mensen zonder dromen. Ik heb me laten vertellen dat wat ik online doe, ik dit maar beter in een dagboek kan schrijven. Dat ik een verkeerd beeld heb van de wereld. Dat ik guru praatjes heb (niet op een positieve manier). Dat mijn tong eraf is gehakt. Dat ik 'zo'n meisje' ben geworden en nog veel meer.
Van mensen in mijn directe omgeving, in real life, niet eens online van vreemden. Allemaal in een tijdsbestek van 5 maanden.
Moet je eens voorstellen als ik die dingen zou geloven. Als ik zou geloven dat mijn dromen, mijn manier van naar het leven kijken, mijn passie en gevoelens uiten op de manier waarop ik dat doe (kwetsbaar en publiekelijk, online) verkeerd waren. Wat zou er dan over zijn van mijn ziel?
Gelukkig heeft mijn moeder me heel anders opgevoed en zit dat gegrond in mij: Heb grote dromen, ga je passie achterna, doe wat goed voelt voor jou. Zonder oordeel, zonder ego, zonder dat ik haar liefde moest verdienen door bepaalde prestaties.
Ik was genoeg zoals ik was en mijn leven was van mij. Ik ben genoeg zoals ik ben en mijn leven is van mij.
Dat is hoe ik ben opgevoed. Hierdoor kan ik de wervelwind van meningen over hoe ik dingen aanpak langs me laten gaan. Ik vind het zeker niet makkelijk om aan te horen en iedereen die een mening over mijn leven uit als een feit, zal ik ook vertellen dat ik het er niet mee eens ben. Maar het zit diep in me gegrond om er niks van aan te trekken qua richting waar ik op ga.
Op het level val emoties en gevoelens trek ik me er zeker wat van aan, ik voel het namelijk. Ik voel de pijn van de ander die naar mij toe is gericht en dat doet weer pijn bij mij. Maar nooit zal ik mijn koers veranderen. Daar is mijn leven te waardevol voor.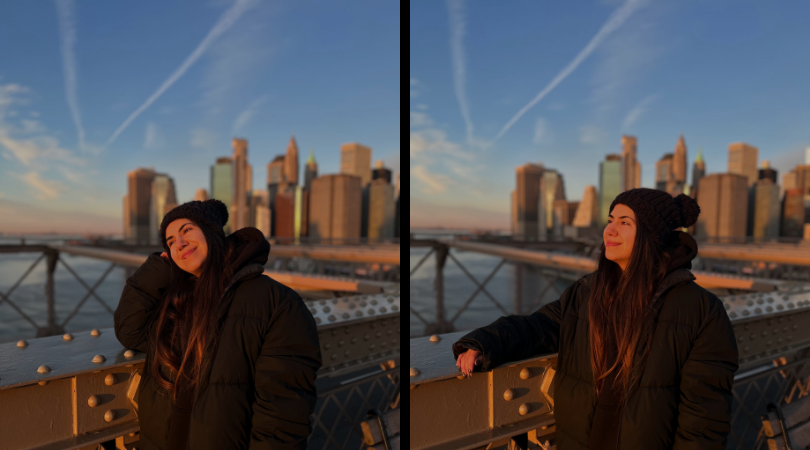 Daar is het pad, wat mijn moeder heeft afgelegd vanuit Iran naar Nederland, te groots en waardevol voor, om mijn leven hier te vergooien om meningen die vinden dat ik het anders moet doen op basis van… hun eigen kapotte dromen?
Dus deze quote, komt hard binnen en geeft me een warm gevoel.
Grote dromen hebben is kwetsbaar en sterk, ik zou het iedereen aanraden.
Dus vergeet even alle onzin die tegen je is gezegd over hoe jij jouw leven wilt leven en doe even alsof de woorden van mijn moeder die van jouw moeder zijn. Volg je passie, doe waar je hart ligt, je leven is VAN JOU. Je hoeft niemand zijn/haar liefde te verdienen door je leven op een bepaalde manier te leven. Je bent genoeg, hoe je ook besluit je leven in te vullen! Go for it!