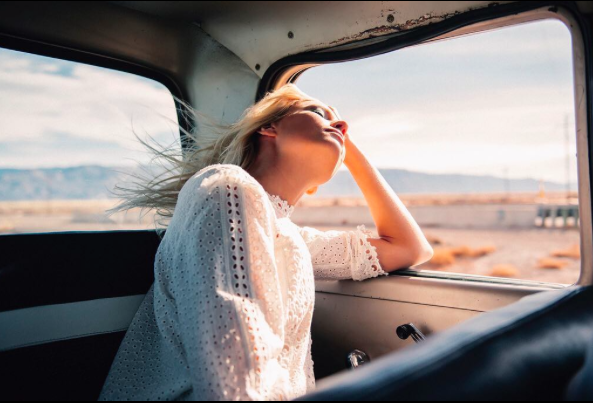 Misschien geloof je ergens wel dat perfectie niet bestaat, iedereen vindt wat anders mooi toch? Maar geloof je ook dat perfectie in jouw leven ook niet bestaat? Tenzij je de dalen en problemen ook bij je perfecte plaatje hebt geïntegreerd, maar dan zou je het geen perfectie noemen toch?
Vanaf de eerste seconde dat je besluit dat jij perfectie niet (meer) gaat nastreven valt er niet alleen een enorme last van je schouders, er komt een bijzonder positieve energie vrij die ineens open staat voor iets anders: GEWELDIG zijn.
En niet alleen dat, maar ook de optie om gewoon maar te proberen, te falen, opnieuw te proberen en beter te worden. Niets hoeft perfect, dus waarom zou je het geen kans wagen? Wat een "drempel verlager" he, deze manier van denken?
Dus, nu ik geen energie en tijd meer besteed aan het willen hebben en bereiken van het 'perfecte' lichaam kan ik energie en tijd steken in de volgende dingen; uitproberen, verbeteren en geweldig in worden!
Het eten van pizza's en hamburgers, OMG hoelang is het geleden dat ik een hamburger heb gegeten?
Ooit die handstand te kunnen tijdens Yoga, of eigenlijk überhaupt Yoga. Nu het niet perfect hoeft, maakt het niet meer uit en kan ik gewoon beginnen. Hoe onhandig ik ook ben.
Dansen tijdens het uitgaan zonder me druk te maken om anderen (eigenlijk doe ik dat al jaren, weet niet beter).
Nog meer vergelijkingsartikelen schrijven voor jullie, deze blijken erg gewild te zijn en te blijven
Sowieso meer goede artikelen schrijven waar ik langer research naar gedaan heb
Coole video content maken, want we gaan binnenkort weer naar wekelijkse video's.. Jep!
Films kijken met Boy. Omdat ik de 'commitment' niet aan wil gaan van 2 uur lang één ding kijken en meestal ook nog eens in slaap val. Dat vind hij stom.
Voor de lol appen met vrienden en vriendinnen in plaats van dat het altijd alleen moet zijn om noodzakelijke informatie uit te wisselen. Blijf ik nog wel wat lastig vinden, ik ben niet zo'n actieve apper. Mweh, misschien houden we dat ook maar zo 😉
Weer eens een taart bakken
Dagboek schrijven
Om me heen kijken terwijl ik door de stad loop
Een lekker zittend jurkje kopen terwijl hij er niet 'perfect' uit ziet
Weer meer piano spelen
Je snapt wat ik bedoel, toch?
Je snapt dat dit deels met een knipoog is om het vooral luchtig te houden. Maar dat ik het wel degelijk meen. Ik weet namelijk hoeveel tijd en energie het in beslag kan nemen als je gedachtes alleen maar bezig zijn met; de volgende maaltijd, de perfecte maaltijd, de perfecte workout routine, het perfecte voorbeeld, het perfecte voedingspatroon: Vegan? Glutenvrij? Vegatarisch? Rauw? Af en toe iets lekkers? Helemaal clean? Paleo? Intermittent Fasting?
De lijst die ik hierboven heb beschreven is een lijst met de dingen waar ik van geniet in het leven; of dat iets is waar ik een directe voldoening uit haal, of misschien een voldoening over een periode van tijd doordat ik progressie probeer te maken (zoals bijvoorbeeld met Yoga).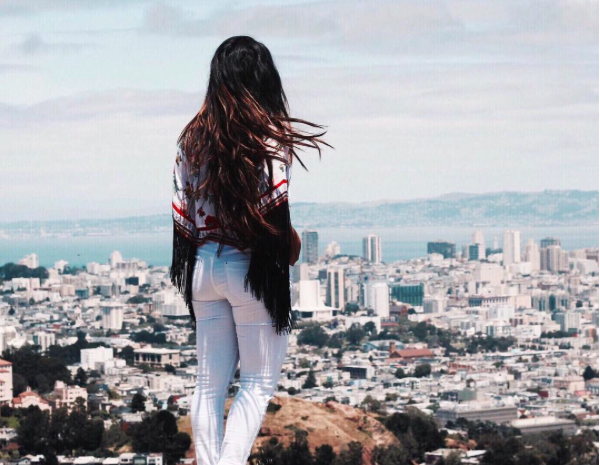 Sta er eens bij stil, wat zijn de heerlijke en betekenisvolle dingen die jij kunt doen in plaats van stressen over dat je niet slank/strak/mooi genoeg bent, dat je nog niet succesvol genoeg bent, niet rijk genoeg, niet goed genoeg. Ergens naartoe streven en voor werken is prachtig, zolang het geen perfectie is.
EN, ik blijf het zeggen: zolang je de weg er naartoe vult met heerlijke momenten waarbij je stil staat bij de mooie dingen in het leven. Anders word je op een dag wakker, kijk je terug op je leven en kun je je amper iets herinneren van 'de tijd tussen' het begin en het eventueel behaalde doel.
Die tijd ertussen, is je leven.
Foto:  @maudchalard
BewarenBewaren