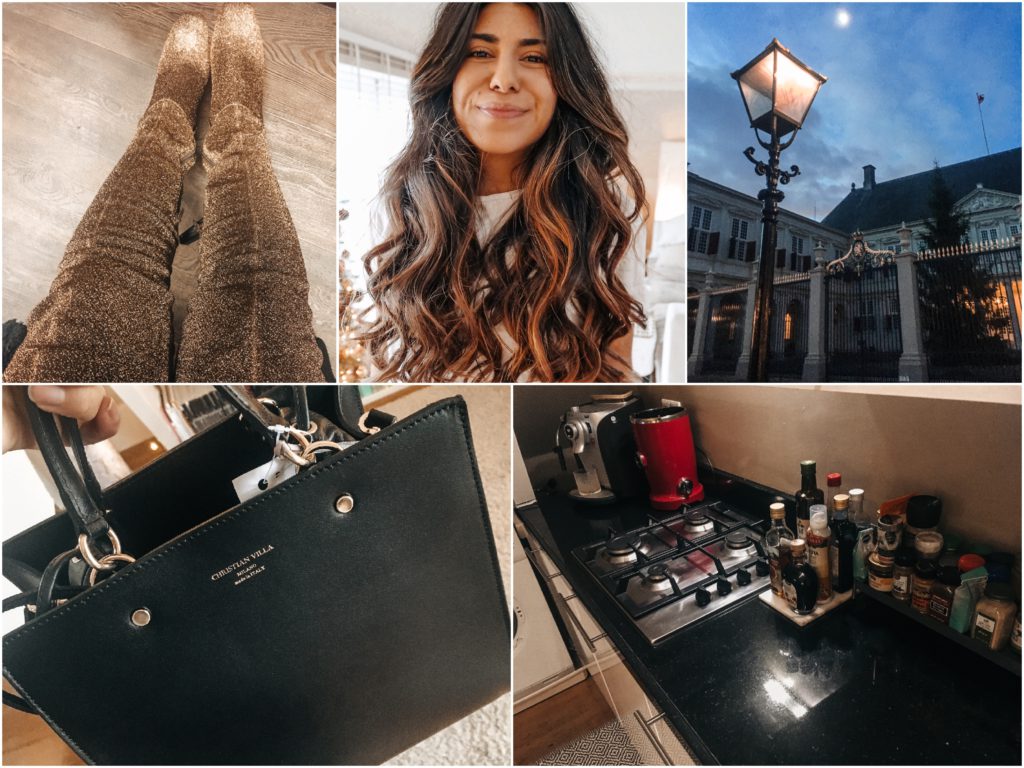 Het laatste foto dagboek voor we 25 dagen met VLOGMAS in gaan! Ik heb er zo'n zin in en hopelijk jullie ook!
Voor nu nog even terugblikken op de afgelopen week die vooral in het teken stond van heel hard vooruit werken en ontzettend verrast te zijn door jullie positieve feedback op de Engelse vlog én mijn Engelse YouTube kanaal dat ik net ben gestart! AAAAH!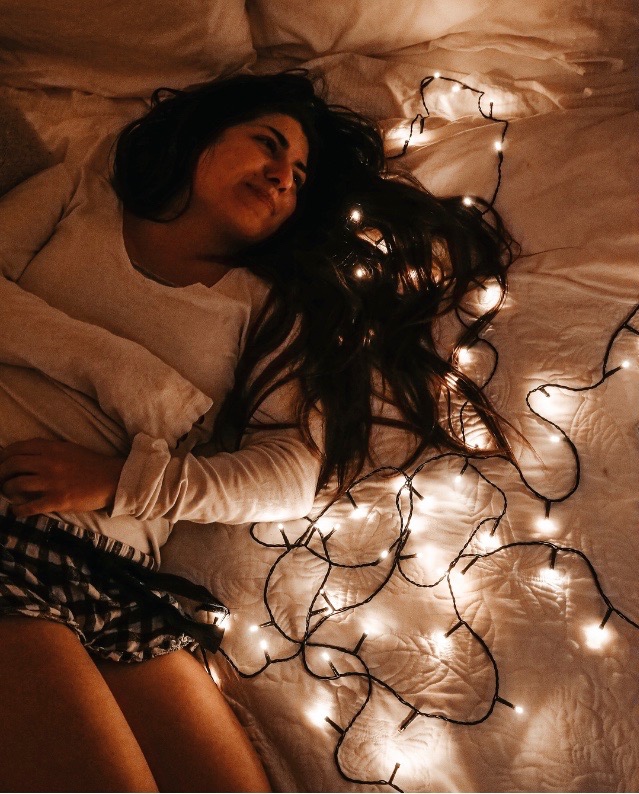 Even een kerst-achtige foto om in the mood te komen! Dit was een 'outtake' van mijn kerstmis e-book.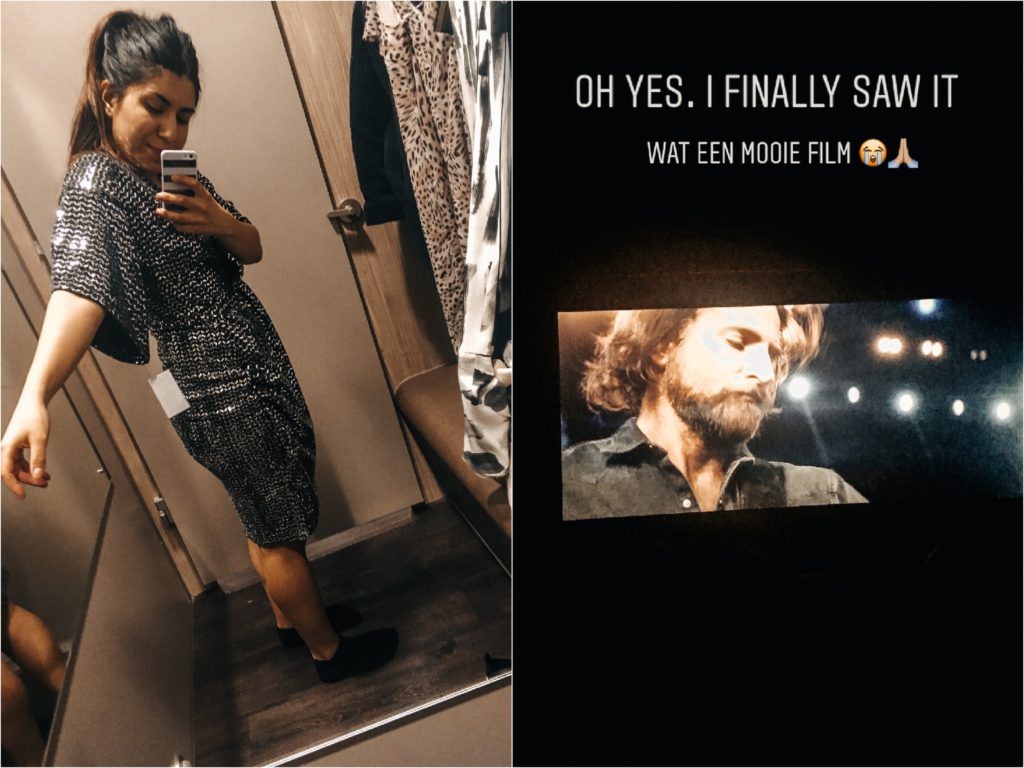 Links: flinke glitterjurk gepast en gekocht, maar misschien dat ik hem terug breng. Ik ben er nog niet helemaal over uit.
Rechts: Eindelijk de film A Star is Born gezien! Heel mooi, heeeeeeeel mooi!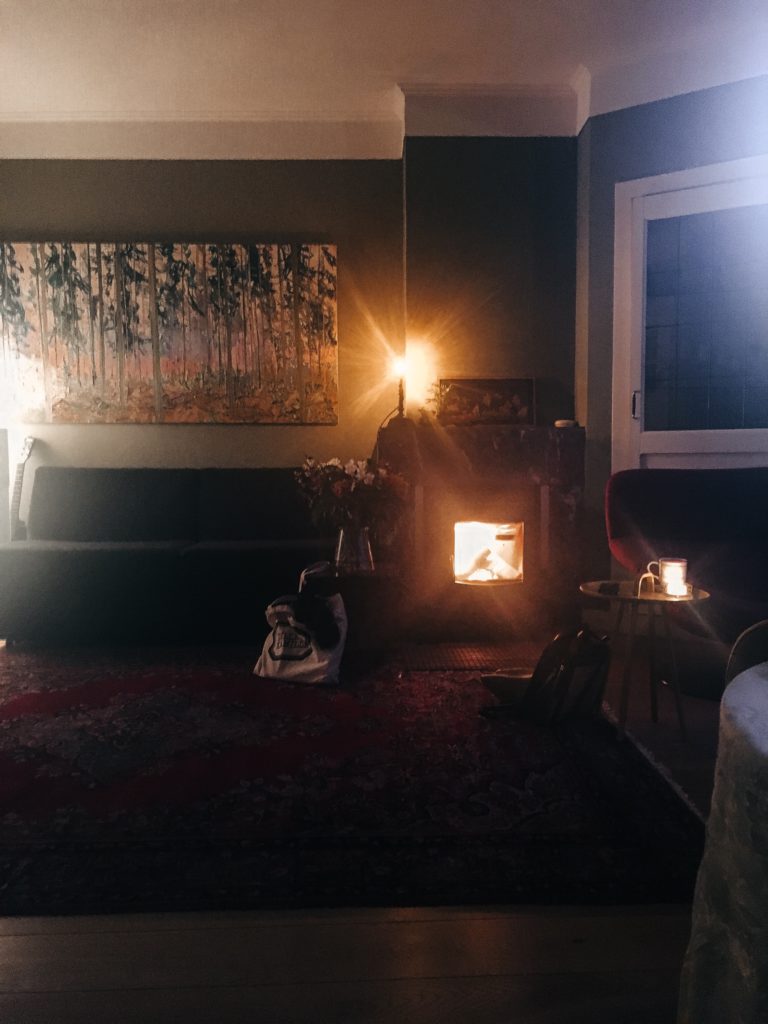 Bij mama thuis, zo gezellig!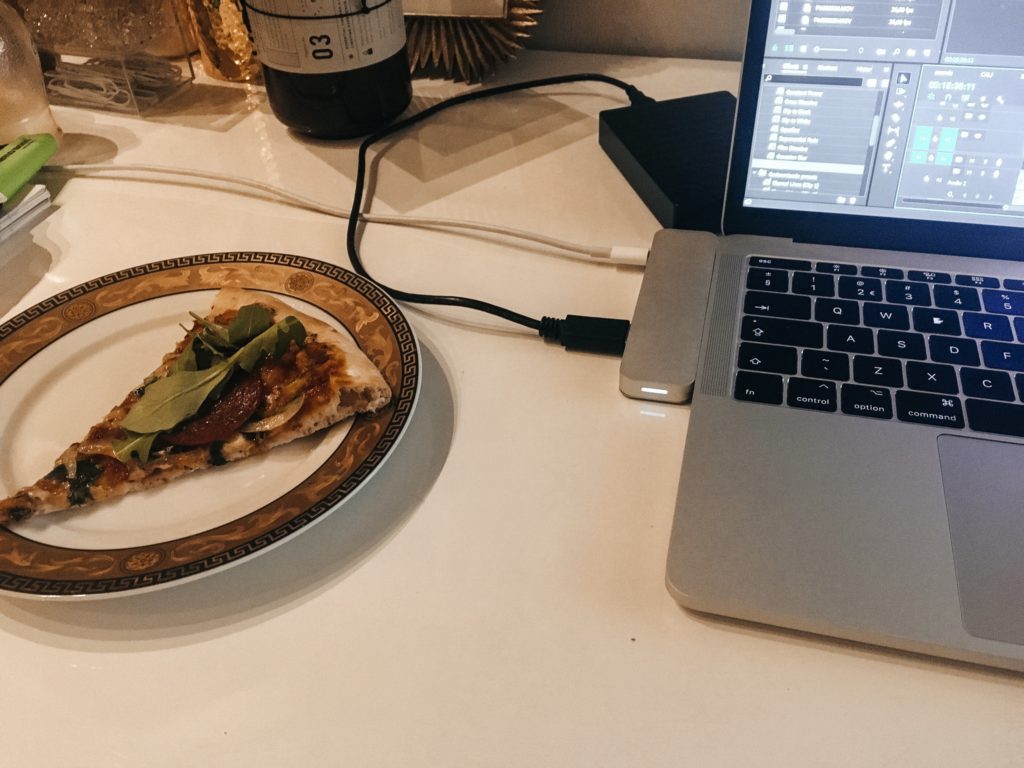 De Engelse vlog aan het editten met een slice pizza, heerlijke zaterdagavond haha.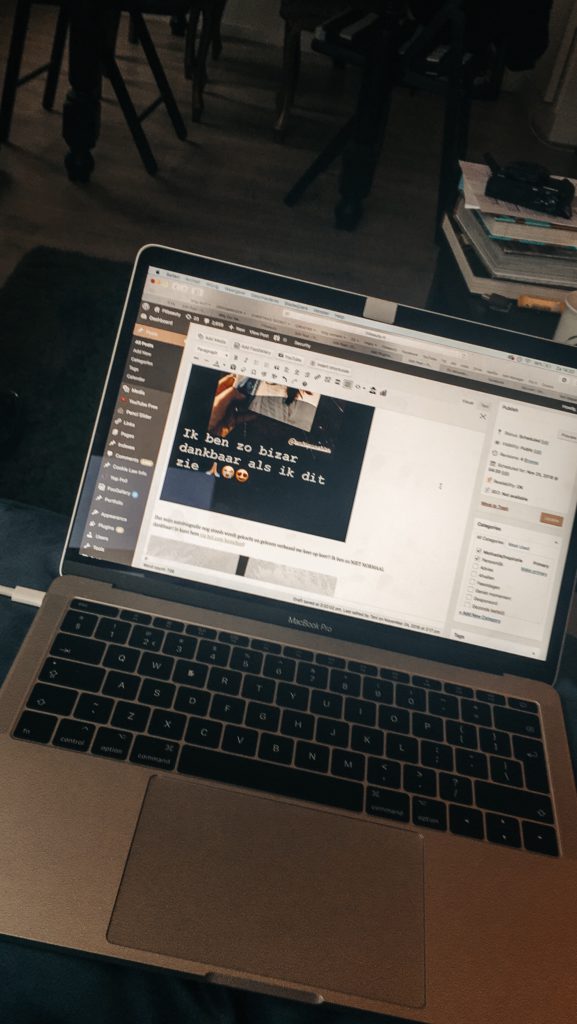 Er moest veel vooruit gewerkt worden, dus elk half uurtje dat ik had – was dit mijn uitzicht.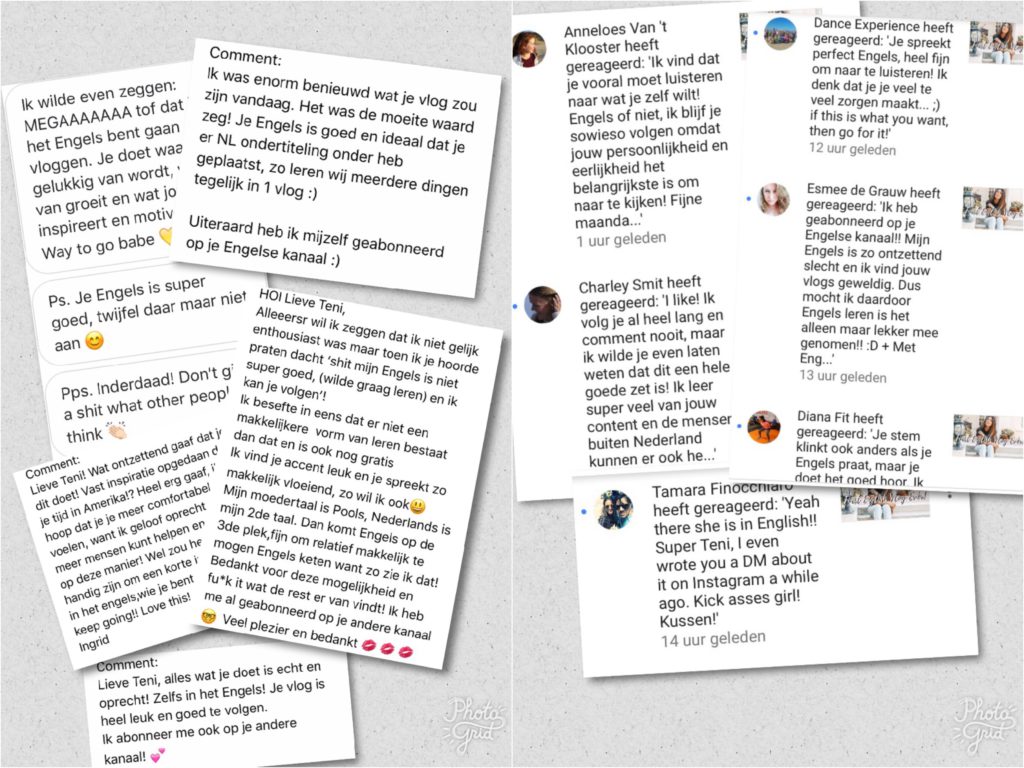 En toen kwam mijn eerste Engelse vlog live en kon ik niet geloven hoe positief de reacties waren! Ik kon het echt niet geloven en heb de hele dag huppelend en half huilend (van blijdschap) doorgebracht. Echt ontzettend bedankt hiervoor lieve mensen!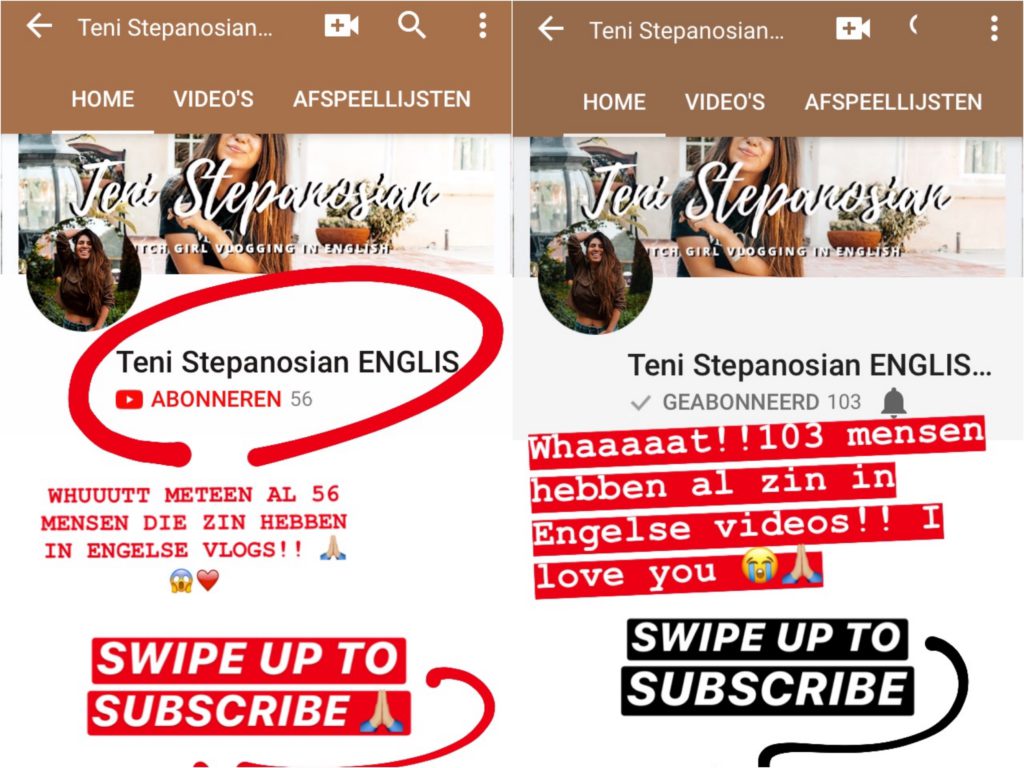 De abonnees kwamen ook al en dat geeft me zo'n warm gevoel – de support van jullie! Er staan al een paar hele coole Engelse video's op de planning en ik kan niet wachten om ze met jullie te delen! Hier kun je mijn Engelse YouTube kanaal vinden!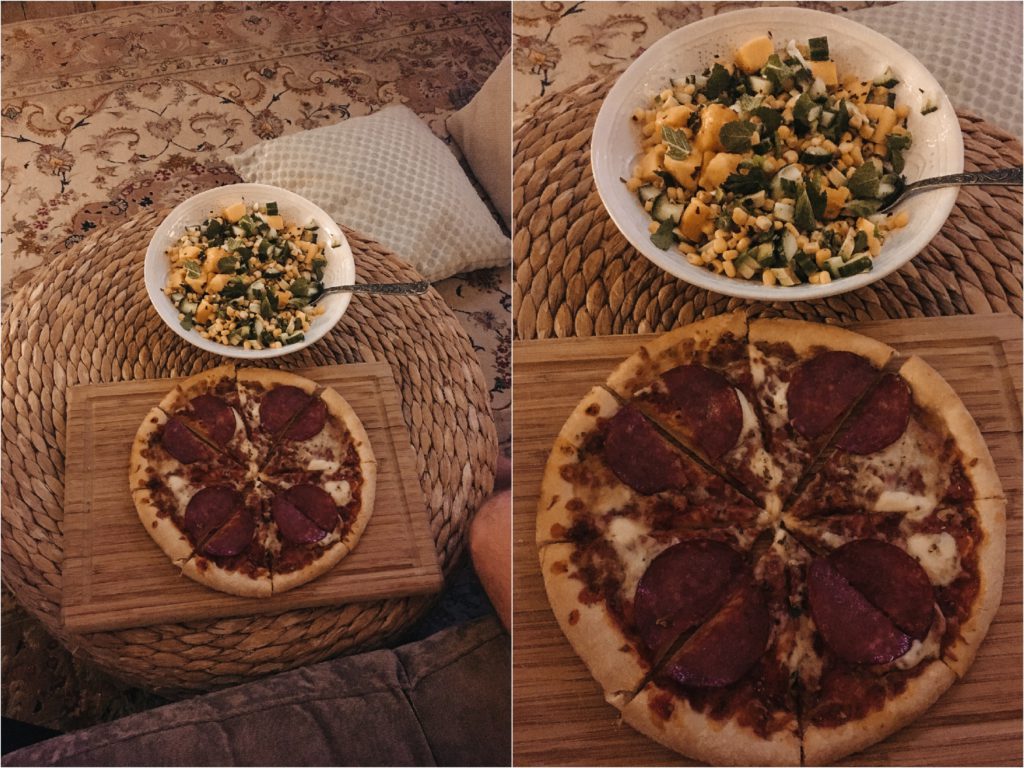 We waren even in de pizza stemming, Boy en ik. De balans brachten we erin door een salsa erbij te maken 😉 Haha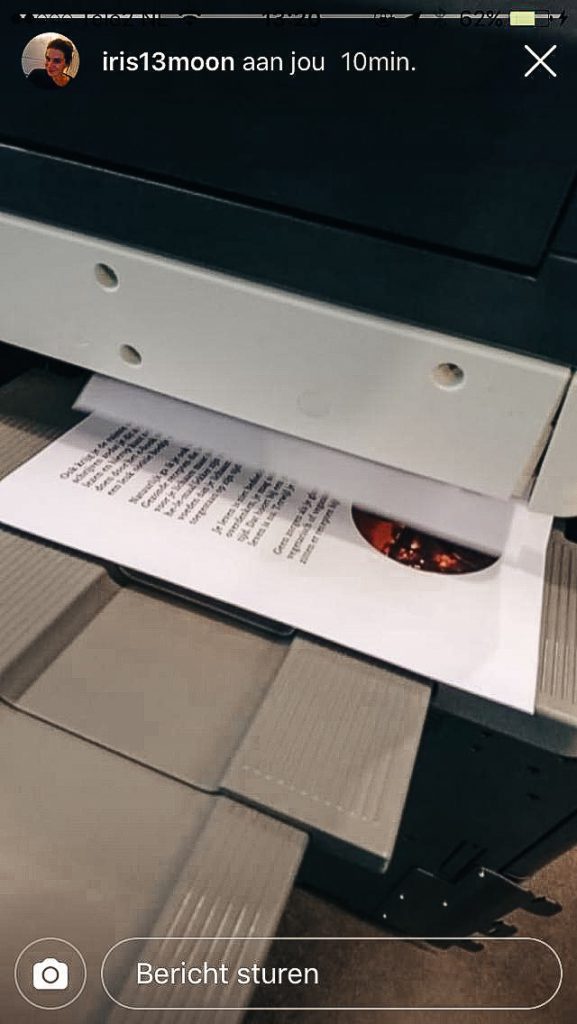 Mijn kerstmis e-book rolt uit de printer! Zo leuk om de foto's van jullie te ontvangen omtrent het e-book! Whaaaaaa december is begonnen!!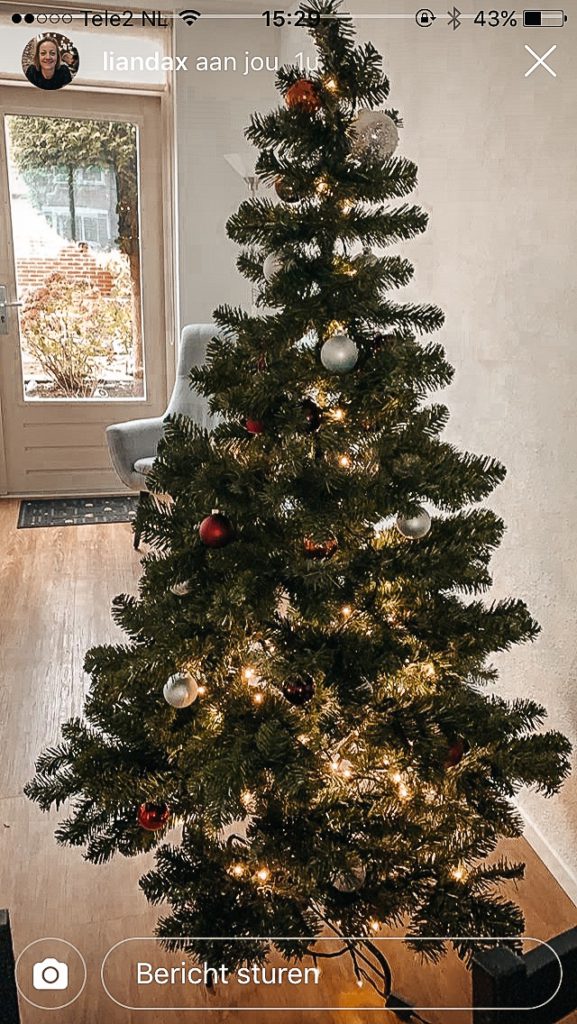 En ook deze foto kreeg ik toegestuurd – jullie krijgen er ook zin in he? YAY! Mocht je er benieuwd naar zijn, dan kun je het kerstmis e-book hier vinden!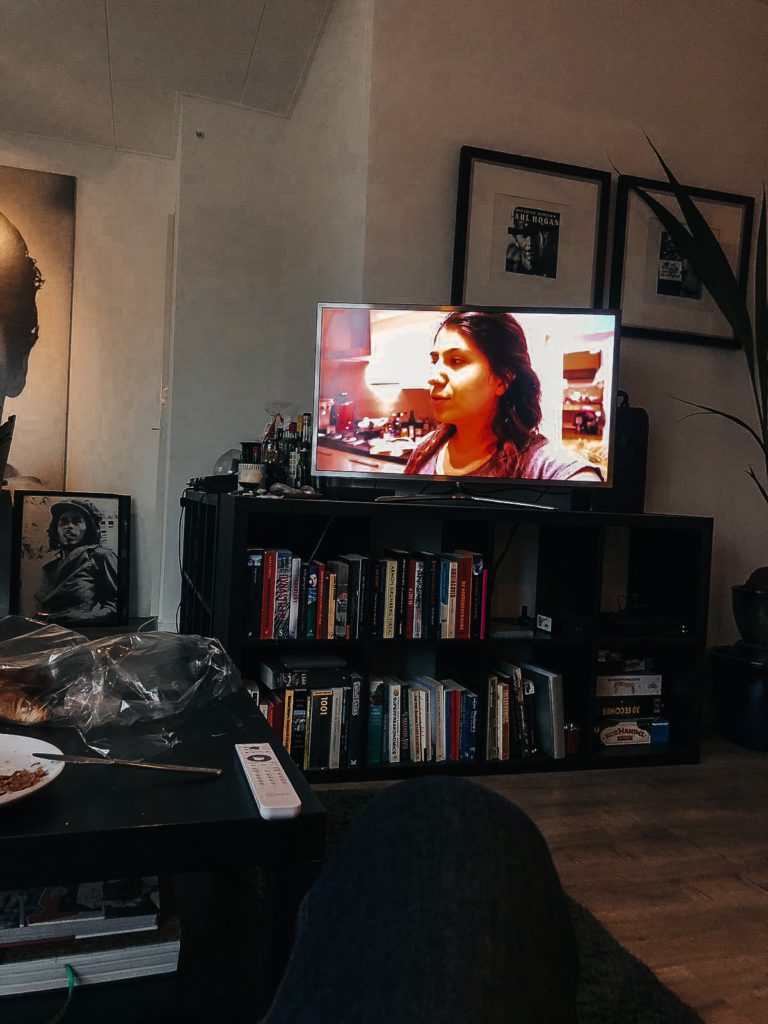 Ik ben op televisie bij Boy! Haha. Hij stuurde me deze foto, zo lief 😉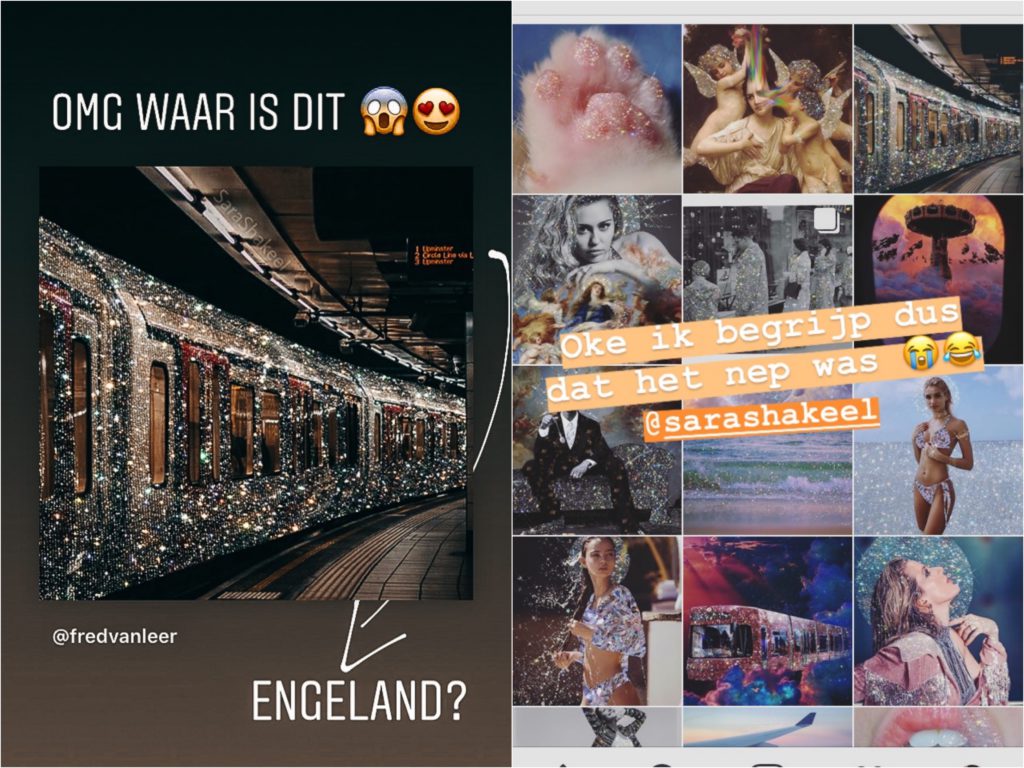 Links: Ik zag deze glitter metro voorbij komen op Instagram en was op slag verliefd!
Rechts: En toen kreeg ik van iemand een tip om even op het Instagram account van Sara Shakeel te kijken.. Oeps, het was dus nep – maar zij maakt wel waanzinnige dingen!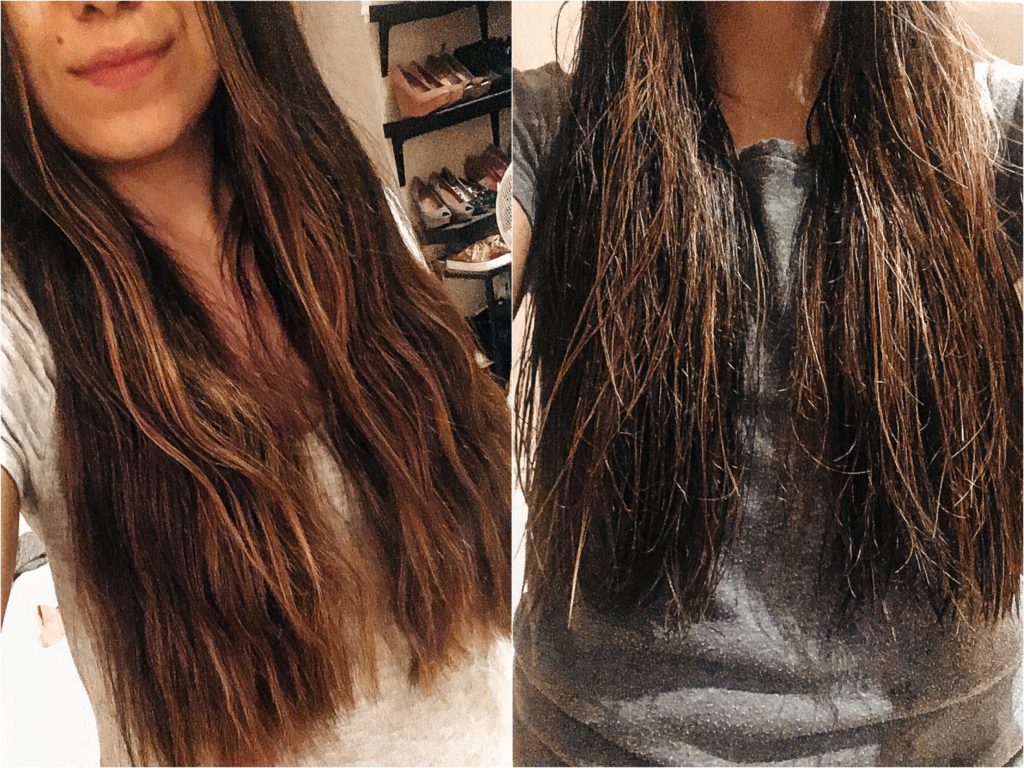 En toen was ik het ineens weer he-le-maal zat met mijn haar. Het trekt dan teveel aan mijn hoofd (hoofdpijn), het zit in de klit met alle mutsen, sjaals, etc. en ik kan niet goed slapen omdat ik niet weet hoe ik het moet vastmaken zodat ik er 's nachts geen last van heb.
Ik weet dat ik een knot bovenop mijn hoofd kan doen – maar die zakt naar beneden 😉 Het is ontzettend dik en zwaar.
Dus pakte ik een schaar en knipte ik er een flink stuk af.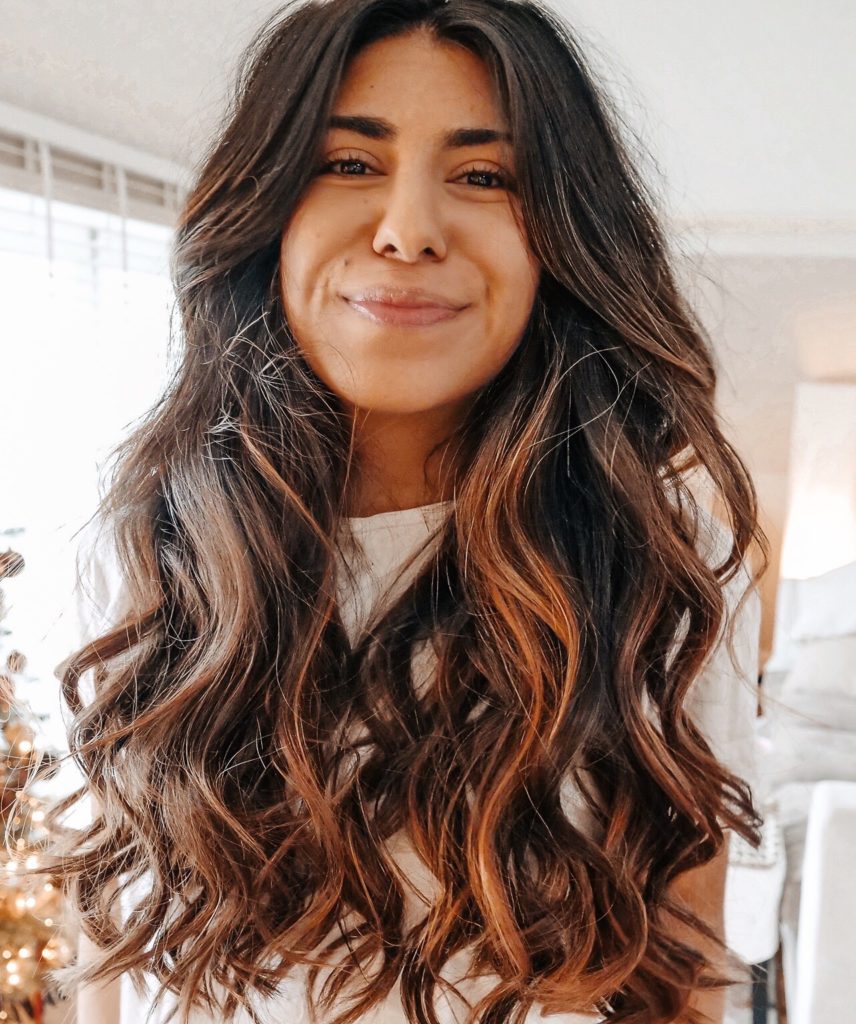 Om te kijken of ik er nog iets mee kon heb ik het gekruld – ik was namelijk weer een beetje van slag omdat ik het te kort vond. Maar nu ben ik er oké mee, wat ik ervoor terug krijg is heel fijn! Geen hoofdpijn!
Ik weet dat heel veel mensen op Instagram zeggen "het is nog steeds lang joh!" en "het is mooi!" – dat is heel lief. Alleen is de 'normaalwaarde' voor de één iets anders dan de ander. Het is lief bedoeld en ik waardeer het 🙂 Maar dit is Teni-kort 😉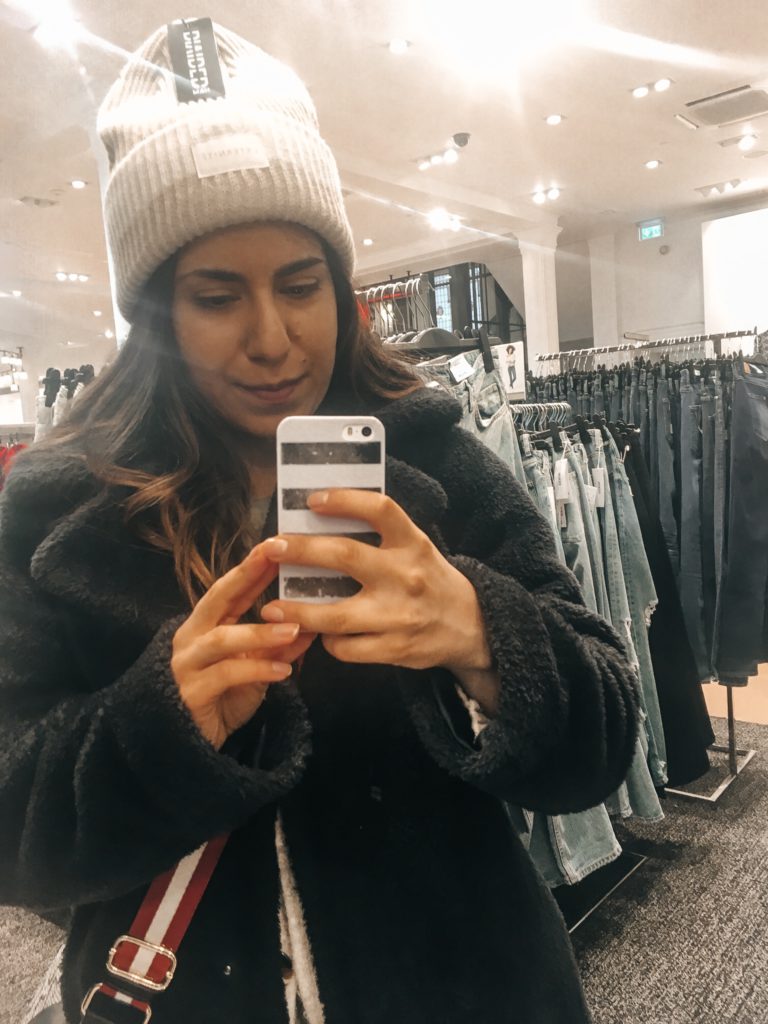 Ik besloot erop uit te gaan en de winkels in te duiken. Zoveel gepast, zoveel gezien, héél weinig gekocht. Ik word steeds kritischer lijkt het! Deze muts werd het niet.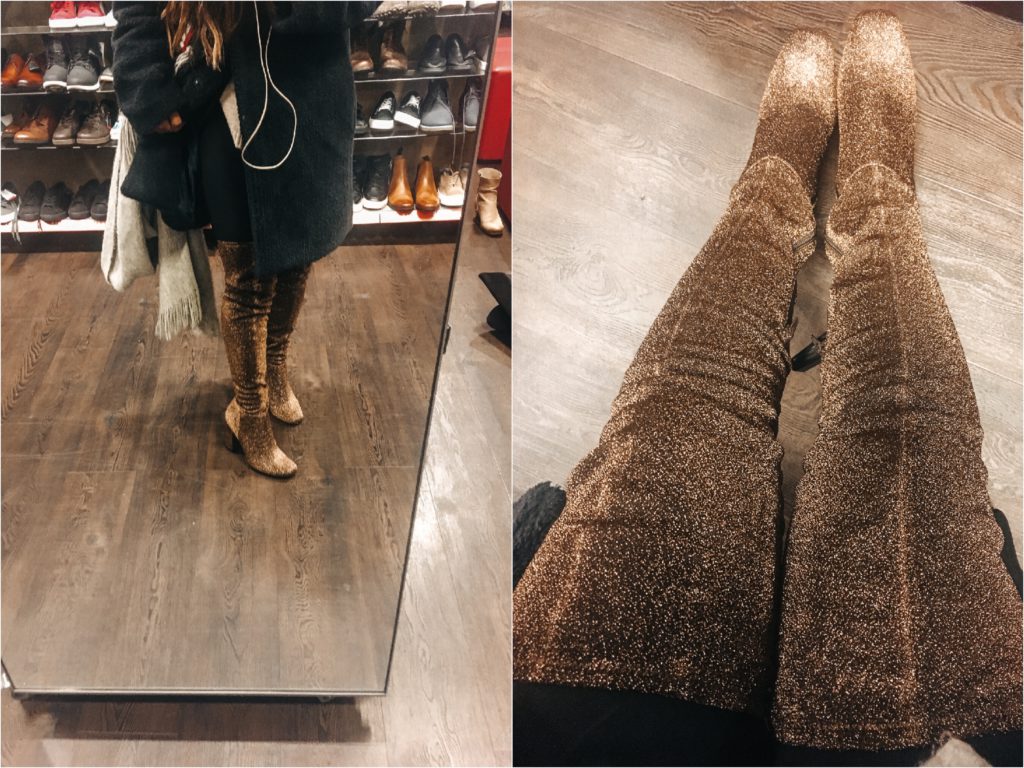 Bij de TK Maxx deze geweldige glitterlaarzen van Steve Madden gevonden! Ik twijfelde enorm maar heb ze weer teruggehangen. Ik twijfel nog steeds, haha.
Dit tasje heb ik wél gekocht. Ook weer voor een zacht prijsje bij de TK Maxx. Het is voor mij belangrijk dat mijn grote camera, kleine camera, portemonnee en mijn lippenbalsem erin passen 😉 En dat lukt makkelijk! Dus dit is een win!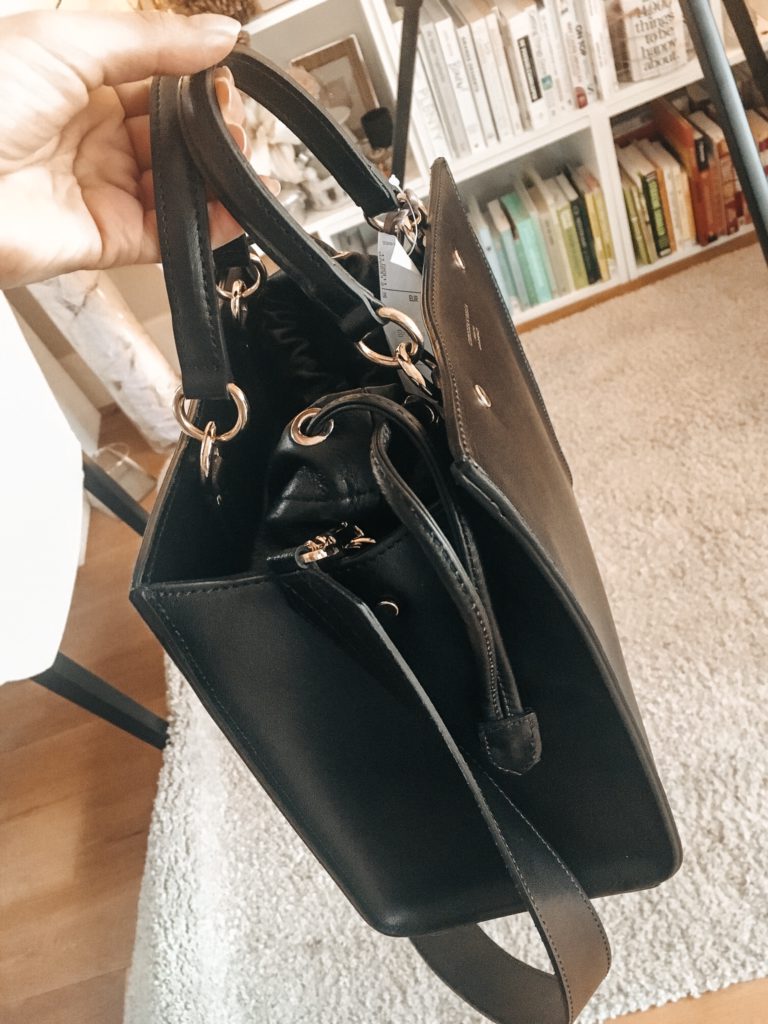 Heel blij mee, dit vind ik een tijdloos tasje.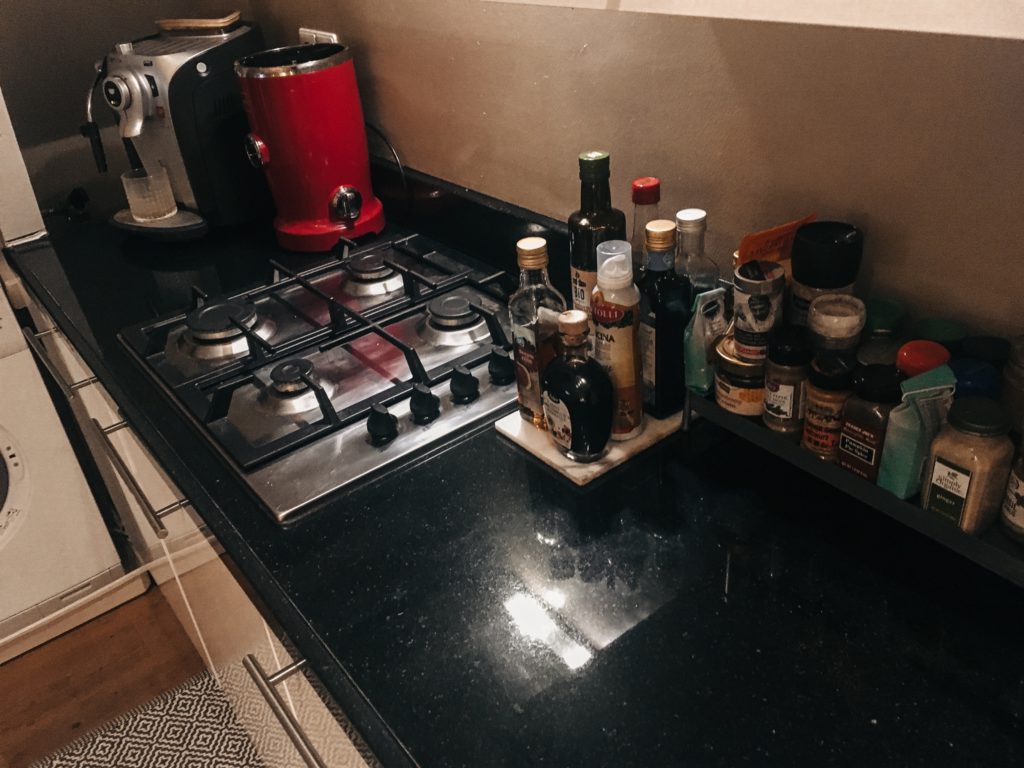 Tijdens al het vooruit werken is mijn huishouden er niet op vooruit gegaan – ik had zoveel dingen laten opstapelen en het was tijd om ergens te beginnen: de keuken. Wat een rust geeft een opgeruimd en schoon huis zeg!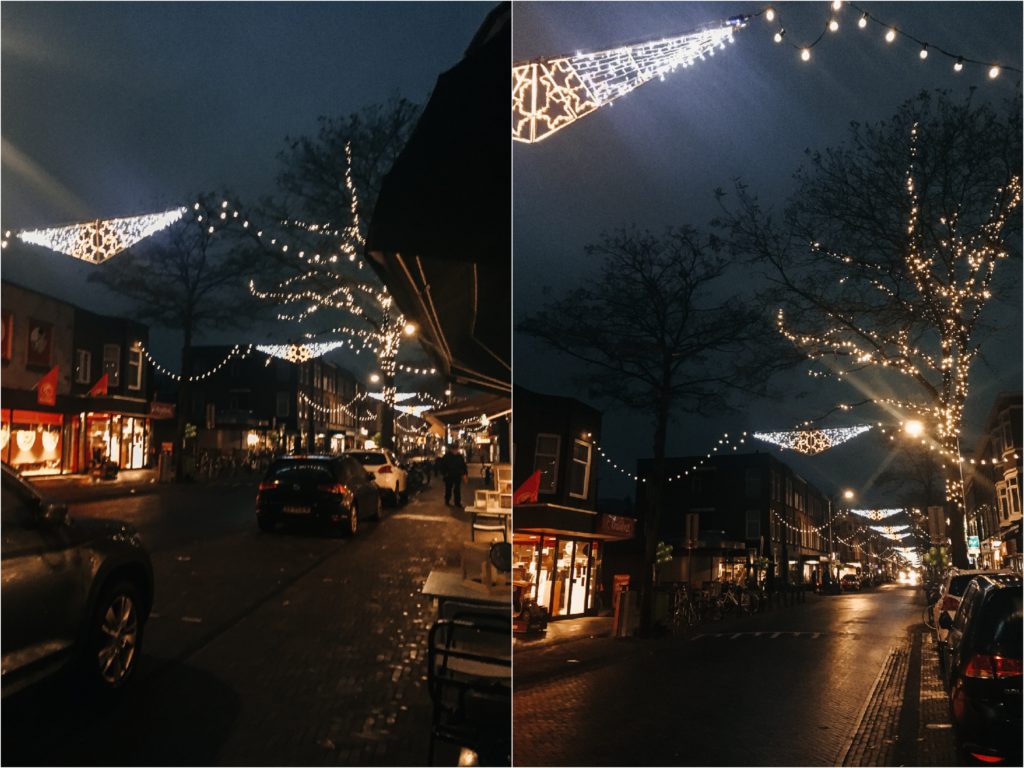 Een lange morning walk in het donker met kerstverlichting vind ik he-le-maal niet erg!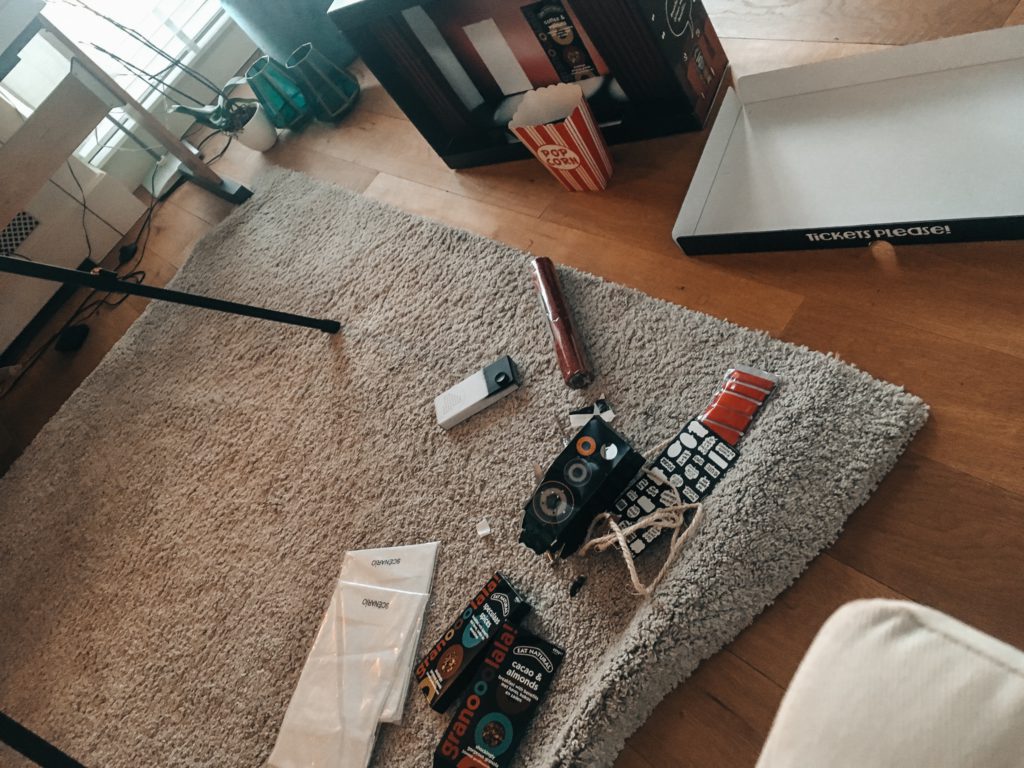 Surprise in the making. Ik hoop dat niemand die erbij is met Sinterklaas dit ziet, haha.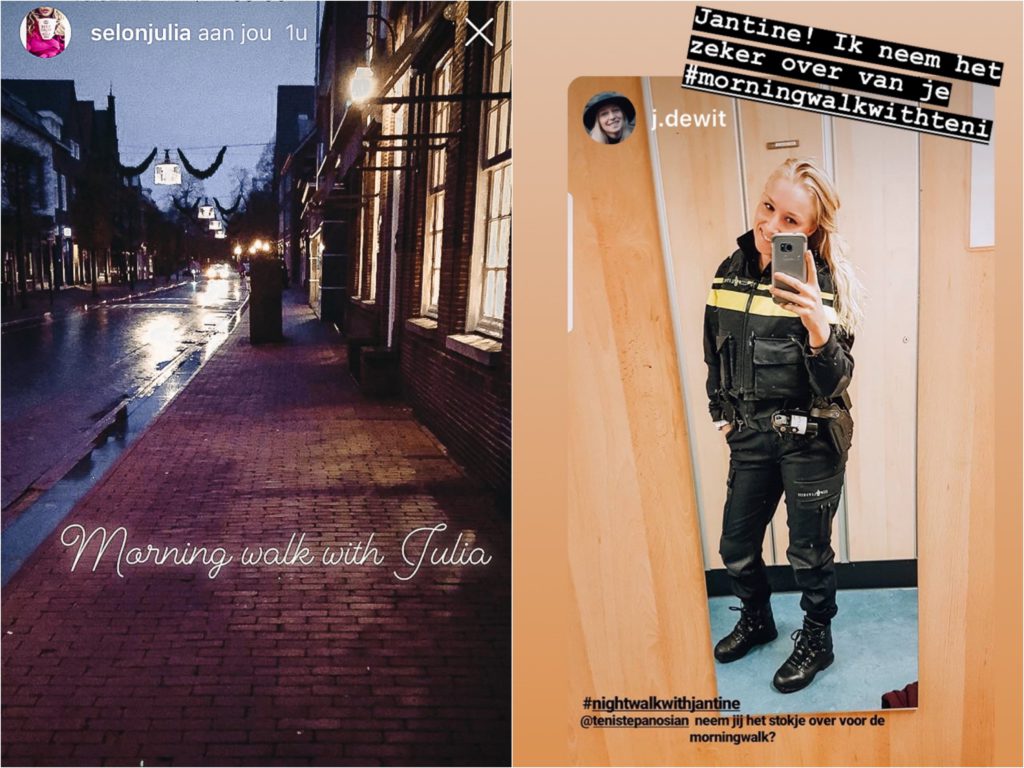 Ik HOU van jullie versies van morning walks en de foto's die jullie sturen!!
Iets om over na te denken?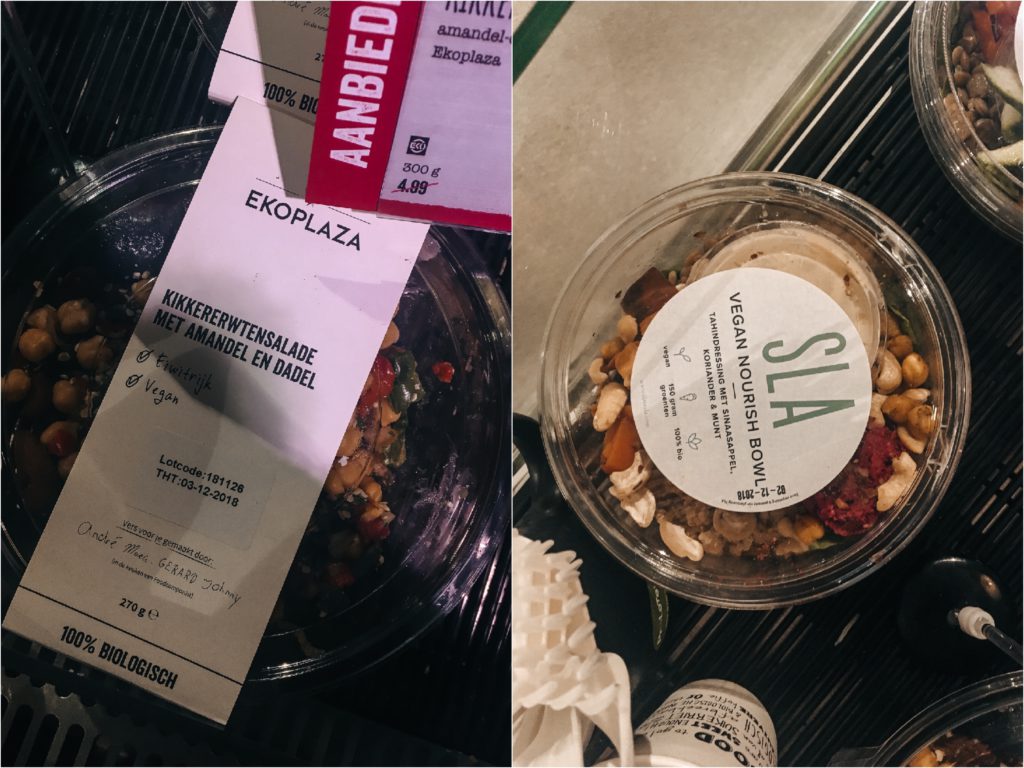 Soms ga ik de EkoPlaza of Marqt binnen om inspiratie op te doen voor salades die ik thuis kan maken, haha. Dan maak ik gauw wat foto's en bedenk ik of ik de ingrediënten thuis heb. Simpel en een stuk goedkoper 😉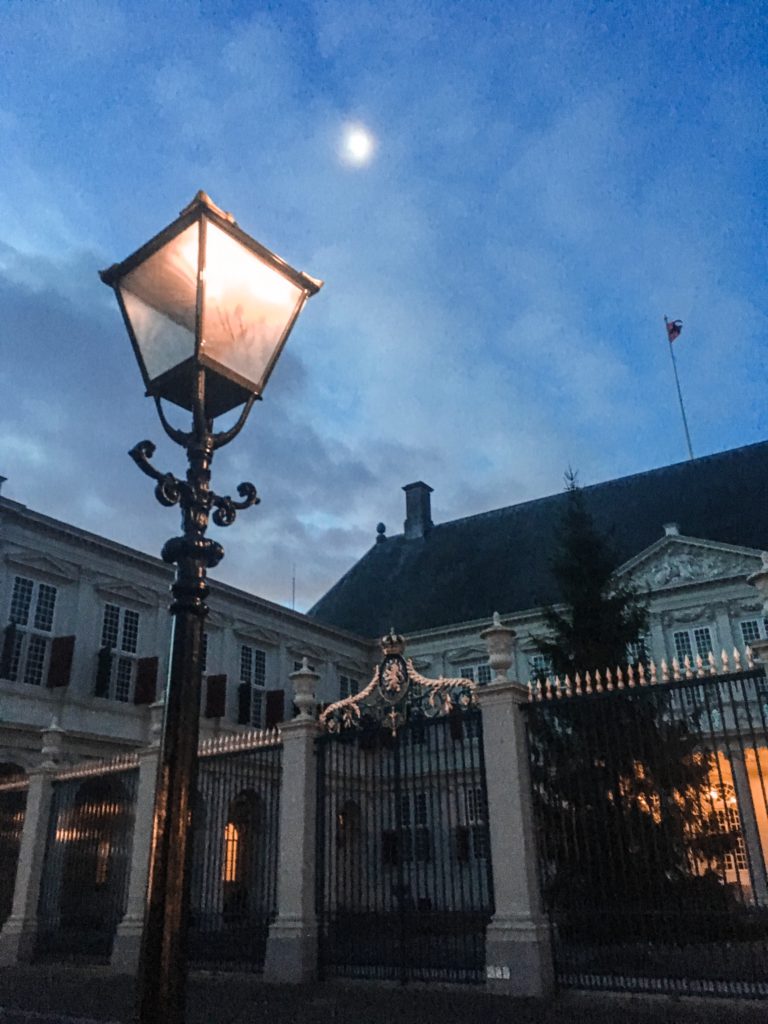 En we sluiten dit Foto Dagboek af met een heerlijke morning walk door mijn lievelingsstad: Den Haag! Dit is het Noordeinde in de vroege ochtend. Ik wacht alleen nog op de kerstlampjes in de kerstboom, die al wel staat 😉
Vanaf vanmiddag om 15:00 uur komt de eerste vlog van VLOGMAS online! 25 dagen lang, elke dag een vlog/video! Je kunt hieronder abonneren als je niets wilt missen:
Heb een hele fijne zaterdag allemaal, december is begonnen – aaaaaah!!