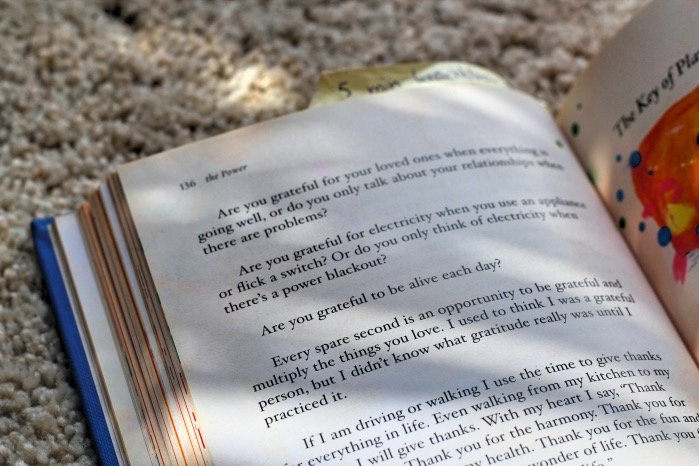 Ik maak er geen geheim van dat ik van 'zelfhulpboeken' houd. Eigenlijk noem ik ze liever 'zelfontwikkelingboeken', klinkt veel beter en logischer. Inmiddels heb ik er aardig wat gelezen en ik herken een soort rode lijn qua adviezen in de meeste boeken. Twee ervan schoten me vandaag te binnen en ik kan zo 3 boeken noemen waar deze ook in voorkomen (The Secret, May Cause Miracles en The Mastery of Love). Deze twee hebben mijn leven echt veranderd, al was het alleen op geluksgevoel. Ik deel ze vandaag met je. 
Verantwoordelijkheid over je eigen leven
Als er iets is waar al het advies mee begint, dan is het wel door eerst verantwoordelijkheid te nemen over je eigen leven. Er zit geen enkele waarde in het zoeken naar externe factoren om de schuld aan te geven als bepaalde dingen in je leven niet goed hebben uitgepakt. Besef je dat je niet overal controle over hebt en besef je ook dat het je eigen keuzes zijn geweest. Als je de schuld aan iets externs blijft geven, zal het heel moeilijk zijn om hier rust in te vinden voor jezelf. Zie het als een manier om slimmer en sterker te worden: verantwoordelijkheid nemen over je leven, zoals deze nu is. 
Dus verschuil je niet achter excuusjes, kijk jezelf in de spiegel aan en durf te zeggen dat je vanaf nu zelf de verantwoordelijkheid neemt en hier sterk in staat.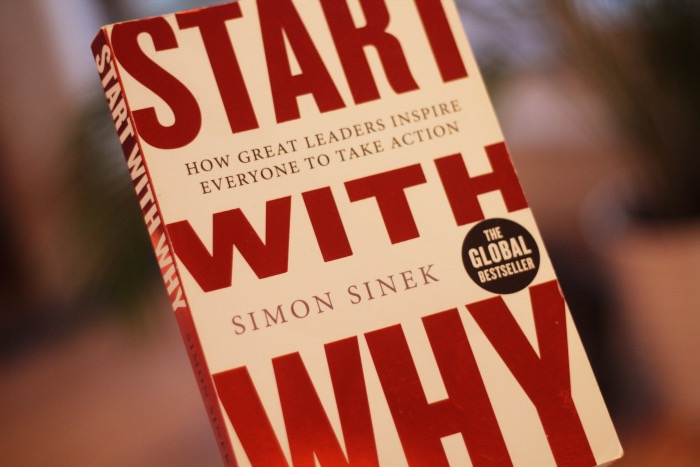 Als je dit niet doet, kun je gewoon geen leven leiden zoals jij dat wilt, want dat zou betekenen dat allerlei andere aspecten (mensen bijvoorbeeld) 'macht' hebben over jouw leven. Dit klinkt een beetje gek, maar door niet zelf de verantwoordelijkheid te nemen over de dingen in jouw leven, kun je het nooit ownen. Dus denk aan exen, je ouders, je vrienden wie dan ook. Het is altijd jouw keuze om met hen om te gaan / contact op te nemen / hun advies op te volgen / etc. Natuurlijk mag je iemands advies volgen, maar als het verkeerd uitpakt is het nog steeds jouw keuze geweest om dit advies op te volgen.
Je gedachtes zijn alles
Als je niet je gedachtes enigszins onder controle hebt en je vooral laat leiden door negatieve gedachtes, dan wordt het heel moeilijk om je gelukkig te voelen op regelmatige basis. Ik heb het gevoel dat ik dit heel vaak in artikelen vertel en het toch steeds weer voorbij laat komen omdat ik merk dat het een wereld van verschil maakt als je hierop let. In alle luiheid zijn we geneigd om 'toe te geven aan negatieve gedachtes' zoals:
"Wat een rotweer"

"Zul je net zien, mis ik de trein"

"He bah, gebeurt mij weer"
Je vervuilt letterlijk de mogelijkheid voor je hersenen om aan toffe dingen te denken en hierdoor niet alleen gelukkiger te zijn, maar jezelf ook de mogelijkheid te geven om met creatieve en slimme plannen te komen. Wat mij bijvoorbeeld helpt is door een app op mijn telefoon te hebben die me om de zoveel uur even een mooie quote laat zien. Bijvoorbeeld TheNowApp (gratis), deze herinnert me steeds aan iets goeds en moois. Het klinkt simpel, maar het helpt enorm! Oja, en mocht je het nog niet weten, ik ben een enorme fan van The Secret en heb er eens over geschreven: "Hoe mijn hele mindset is veranderd door The Secret boeken"
Bij deze laat ik je vandaag achter met een awesome quote: