Lieve meiden, vrouwen, dames, hoe je ook aangesproken wilt worden. Zullen we niet meer express doen alsof we dom zijn  omdat het cute, schattig en behoeftig overkomt? 
Omdat de man zich er misschien beter, sterker en waardiger door voelt? Zodat hij het gevoel heeft jou te kunnen helpen en redden? Omdat de vrouwen om je heen zich niet geïntimideerd voelen en je een grotere kans hebt dat je aardig gevonden wordt?
Als we slim genoeg zijn om te doen alsof we de pot augurken niet open kunnen krijgen zodat de man zich behoeftig, sterk en krachtig voelt naast jou, zullen we dan ook slim genoeg zijn om te realiseren dat we onszelf klein houden hierdoor? 
Als de pot een kleinigheidje is dat ervoor zorgt dat je relatie fijn en in balans is, prima. Maar als het de basis is van veelvuldig doen alsof je behoefte hebt aan een sterker, slimmer en 'beter' iemand in je leven omdat je anders nergens zult zijn met jouw leven, dan is dit artikel voor jou. 
Het is niet cute om dommig te doen.
  

Het is niet aandoenlijk of schattig.

 

Het laat zien hoe weinig zelfrespect je hebt om gewoon te ownen dat je iets goed kan of in ieder geval zou kunnen als je de tijd erin zou steken. 

Doe niet alsof alles wat je nog nooit hebt geprobeerd moeilijk en zwaar is. Dat is het niet. Heel veel (met uitzonderingen) valt te leren met tijd en oefening.

Doe niet alsof het precies bij jou heus wel mis zal gaan omdat je zo'n kluns bent. 

Je bent geen kluns, je verschuilt je achter de identiteit van een kluns omdat je het dan niet écht hoeft te proberen én je altijd een 'schattige' reden hebt als iets niet wil lukken.
"Oeps, wat ben ik toch een kluns"
Realiseer je dat je alleen je eigen leven saboteert en kleiner maakt door de identiteit van goofy, klunzig, dommig aan te nemen om schattig gevonden te worden en niet intimiderend over te komen. 
Fuck dat. 
Kom intimiderend over als je dat wilt. Own je kracht. Own je vaardigheden. Werk aan nieuwe vaardigheden. Durf een beginner te zijn. Durf aan te geven dat je ergens beter in aan het worden bent. 
Maar alsjeblieft, ga dingen niet constant uit de weg omdat je 'het toch wel zult verprutsen' met excuusjes als 'ohh zul je net zien dat ik het dan precies verkeerd doe'. 
NOU EN.
We beginnen allemaal ergens onderaan met een nieuwe vaardigheid. 
Hou op met constant andermans leven te romantiseren en te denken dat de rest van de wereld vast een talent had voor hetgeen waar ze goed in zijn. 
Romantiseer je eigen leven.
Romantiseer de struggle om een nieuwe vaardigheid te leren. Visualiseer de hoogste, slimste, meest vaardige versie van jezelf en ga met jezelf de uitdaging aan. 
Sluit een denkbeeldig contract met jezelf af met dat je wéét dat het niet makkelijk gaat zijn, maar dat je het aan gaat, voor niemand anders dan jezelf. Omdat jij waardig bent om te groeien in dit leven.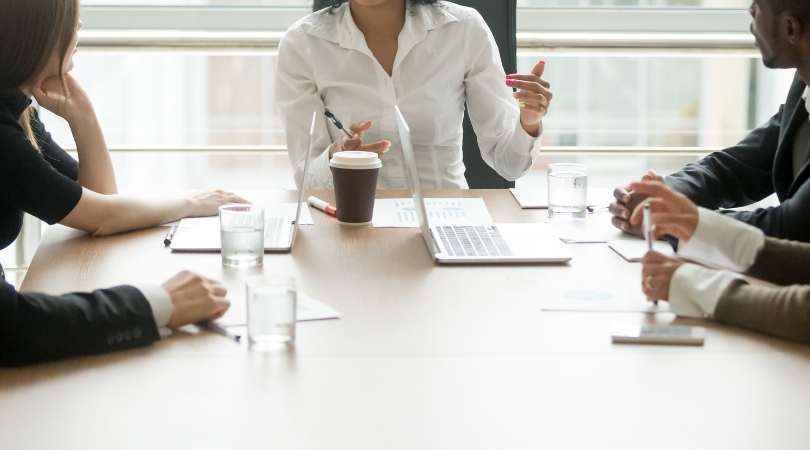 En als je bang bent dat je je man of partner zult overstijgen, is dat een offer van jouw leven en van niemand anders. 
Ik heb het hier niet over 'vrouwelijk' zijn voor je partner/man/whoever. Dat staat los van jezelf klein houden om niet een stukje ruimte in dit leven te ownen. Het gevoel hebben dat je geen recht hebt op dat stukje ruimte totdat iemand anders je daar toestemming voor geeft is waar het mis gaat. 
Je hebt van niemand toestemming nodig om die ruimte te ownen.
Dus ga het ownen!