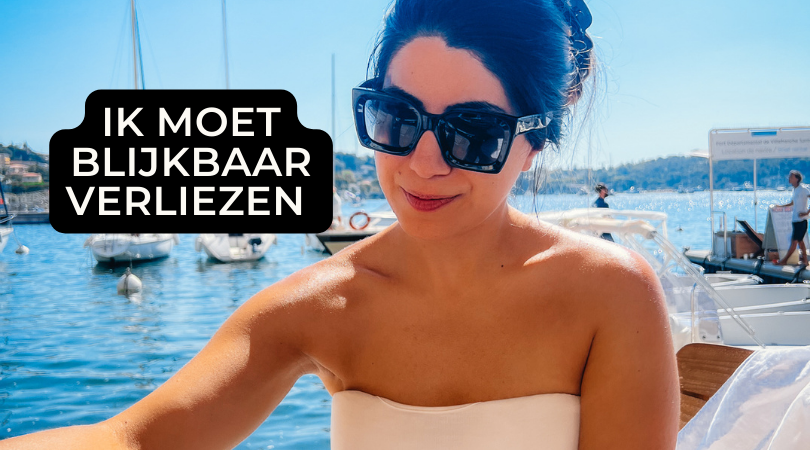 Misschien moet ik wel alles verliezen om te realiseren dat ik heel veel had. Misschien moet ik mezelf gaandeweg verliezen om te realiseren wie ik wilde zijn.
Misschien is de motivatie niet genoeg wanneer het comfort te groot is. Misschien is het geschreeuw van mijn toekomstige Teni meer als een soort mug die af en toe langs komt zoemen die ik in een klap kapot sla en er even vanaf ben. Tot er weer een volgende mug langs vliegt. Maar de volgende keer is het geen mug en is het een wesp die me wakker steekt. Een steek die ik niet kan negeren. Zo aanwezig, zo pijnlijk dat ik iets moet veranderen.
Misschien moet het wel af en toe flink kut gaan voor ik weer voel: oja, dat wil ik niet.
Maar hoe ouder ik word, hoe comfortabeler ik word met de meeste dingen.
Flexibel, ook wel. Comfortabel vooral.
Dat laat dus ruimte over voor de paar dingen waar ik niet comfortabel over wil worden en ook niet over ben. Dat brengt perspectief. Dingen die er toe deden toen ik 20 was, doen er nu niet meer toe. Dat geeft nu ruimte voor die paar specifieke dingen. Het kaf van het koren scheiden ofzoiets?
Geluk zit hem in wat dagelijks kan, op elk budget, overal op aarde
Geluk hangt niet meer af van prestaties. Geluk hangt eigenlijk nergens echt meer vanaf behalve mijn gezondheid en die van de mensen om me heen. Geluk zit hem in de dingen die dagelijks mogelijk zijn, op elk budget, op elk deel van de aarde. Een kopje koffie, een goed boek, een zonnige dag of juist een regenachtige dag, zachte sokken of juist luchtige jurkjes.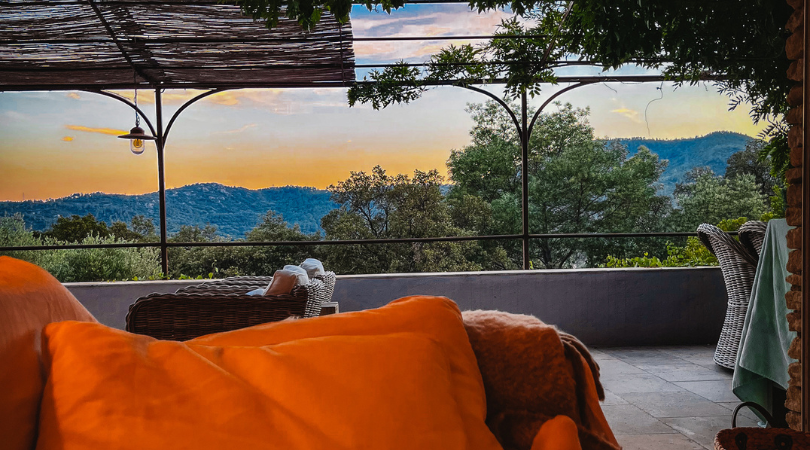 Dus motivatie en ambitie zijn enkel nog een spel. Een spel waar ik niet zoveel te verliezen heb, behalve af en toe een beetje mijn trots of ego. Dat is ook oké, moet ik zeggen. Maar mijn geluk hangt er niet vanaf, evenals mijn ongeluk. Wat een fijne realisatie. Wat een fijne plek om te zijn.
En vanuit deze plek is het fijn om de comfortabele dingen te verliezen om dan te realiseren: ah ja, dit is toch wel prettig om te hebben.
Waar heb ik het over?
Denk aan een hoeveelheid geld die me een comfortabel gevoel geeft. Denk aan een fit lijf die me sterk en zelfverzekerd door het leven laat gaan. Denk aan vrije tijd om te besteden zoals ik wil.
Dit zijn dingen die niet mijn geluk bepalen (wel een beetje invloed op uitoefenen) maar wel een extra comfortabel gevoel geven.
Dus het werken aan meer geld verdienen, het werken aan een fitter lijf, het creëeren van meer vrije tijd voelen als een spel, omdat het geluk er niet vanaf hangt. Een spel van meer comfort creëeren in het leven.
En wanneer dat wegvalt door luiheid, onhandige keuzes of dingen die je overkomen, tja, dan komen we terug op de eerste zin van dit artikel: Misschien is dat nodig om weer bij te sturen en de nieuwe versie van jezelf te worden.
Teni 2.0, of inmiddels.. 8.0.
Jij 2.0 of ook versie 8.0 😉