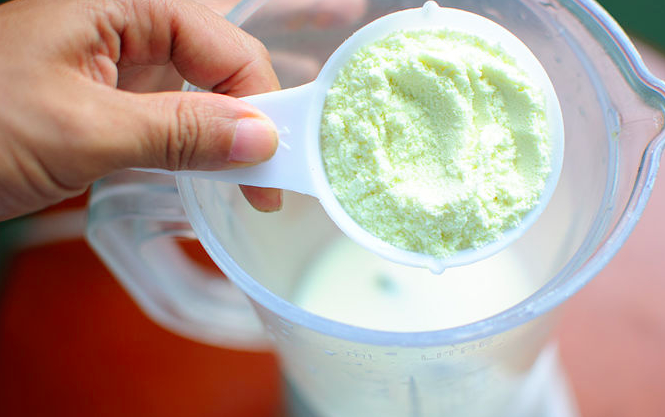 We weten allemaal dat eiwitten belangrijk zijn voor de groei van je spieren (onder andere), om die reden nemen veel mensen supplementen rondom de training.
Het blijft een discussiepunt wat nou het beste is wat betreft eiwitten (een eiwitshake bijvoorbeeld), vóór of juist na je workout? 
Disclaimer:

Ik snap ook dat er mensen zijn die überhaupt geen (eiwit)supplementen nemen en dat is prima. Je hebt het niet nódig om gezond te zijn, het kan een steuntje in de rug zijn en het is afhankelijk per leefstijl wat wel/niet 'gezond' is. Met dit artikel wil ik niet impliceren dat het noodzakelijk is om (eiwit)supplementen te nemen. Dit artikel gaat in op het nemen van eiwitten vóór of na een training, als je ze al neemt.
Mensen die sporten hebben meer eiwitten nodig
De aanbevolen hoeveelheid eiwit per persoon is vastgesteld op 0,8 gram per kilogram lichaamsgewicht (1), zelf ben ik het hier niet altijd mee eens en probeer mijn eiwit-inname altijd rond de 1 gram per kilogram lichaamsgewicht te houden (ongeacht of ik sport).
Als je daarnaast nog sport, is 0,8 gram absoluut te weinig om je spierherstel te stimuleren en te helpen groeien (2)(3)(4)(5). Uit onderzoek blijkt zelfs dat mensen die consistent aan krachttraining doen bijna het dubbele nodig hebben van de aanbeveling; dus 1,6 gram per kilogram lichaamsgewicht (2)(6). Iemand die 65 kg weegt zou dus 104 gram eiwit per dag moeten binnen krijgen.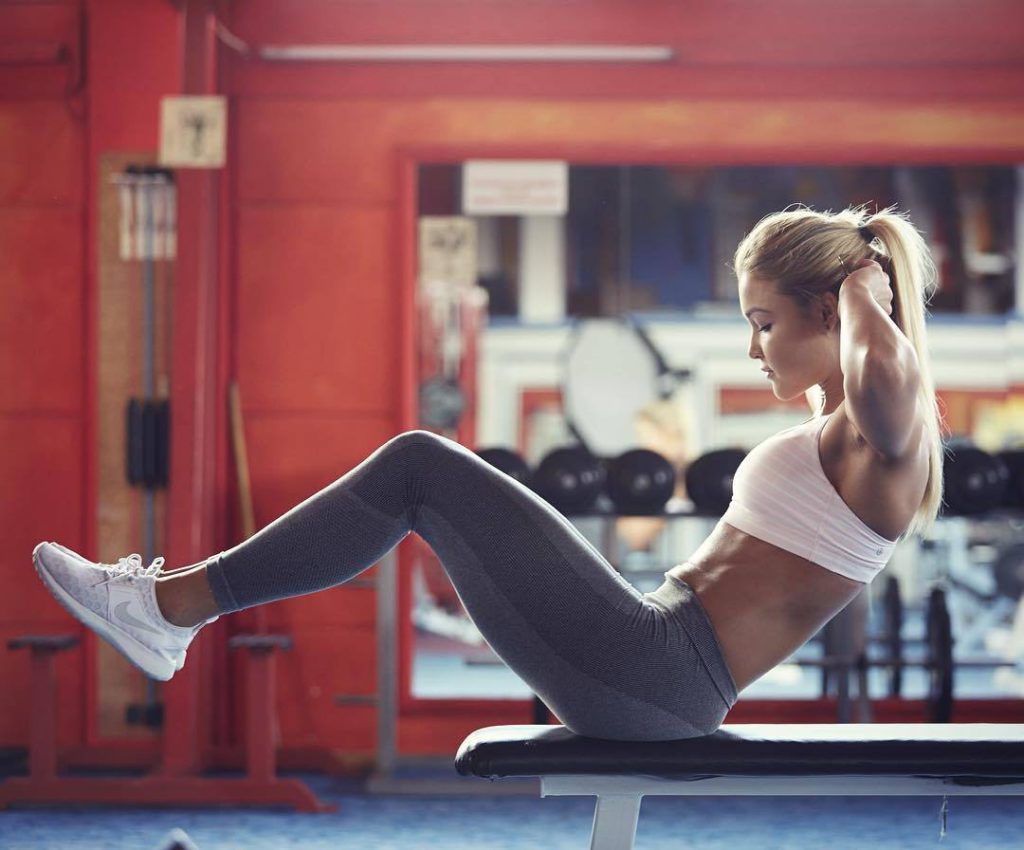 En om die 104 gram zo optimaal mogelijk binnen te krijgen, is het handig om het te verspreiden over de dag in verschillende maaltijden (7)(8). Een eiwitshake of een smoothie met eiwitpoeder is het handigst om tussen je 'grote' maaltijden te eten. Dus niet om een maaltijd mee te vervangen. En advies is om deze rondom je workout te eten met ongeveer 25-30 gram eiwit erin.
Moet je binnen 30 minuten na je workout eiwitten binnen krijgen?
Veel mensen hebben gehoord van de 'anabolic window' na een workout. Hiermee worden de 30 minuten na het sporten bedoeld waarbij je spieren als een soort spons klaar staan om eiwitten op te nemen. De gedachte is dat wanneer je niet je eiwitten binnen 30 minuten na het sporten binnen krijgt, je lichaam ze niet effectief kan gebruiken of inzetten om spieren op te bouwen (9). Uit onderzoek blijkt dat deze 'anabolic window' eigenlijk langer is dan 30 minuten en zelfs de hele dag kan duren (10).
Vóór of na een workout?
Tot nu toe is er één duidelijk onderzoek die het consumeren van eiwitten vóór en na een workout met elkaar heeft vergeleken. Hierbij werden 21 mannen in twee groepen verdeeld, allebei kregen een eiwitshake met 25 gram eiwit. De ene groep ontving deze direct na de workout en de andere groep ontving deze direct voor de workout (11).
Alle mannen deden een een workout voor het gehele lichaam, drie keer per week voor 10 weken.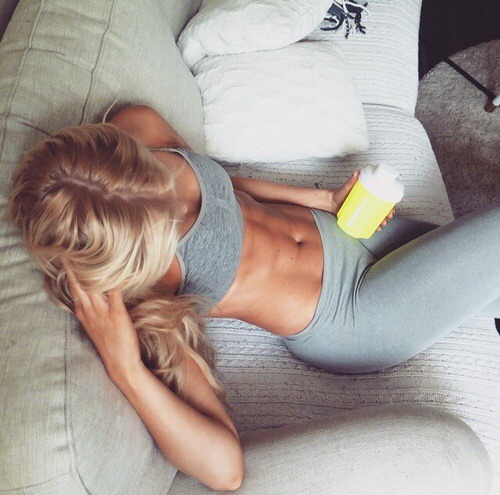 Het interessante was dat er uit het onderzoek géén significant verschil bleek te zijn in spierkracht en spiergrootte tussen de twee groepen. Dit resultaat suggereert dus dat, zolang je eiwitten binnen krijgt rondom je workout, het niet uitmaakt of deze vóór of na je workout eet/drinkt.
Hierdoor ben je dus vrij om te kiezen wat voor jou het beste uit komt.
Conclusie
Zoals je ziet blijven bepaalde vlakken omtrent eiwitinname en sporten nog vaag omdat de onderzoek dat nog niet gedekt heeft. Wat wel gedekt is dat het eten of drinken van eiwitten vlak voor of na een workout hetzelfde effect heeft en dus liever niet overgeslagen dient te worden.
Hoe dan ook, eiwitten zijn belangrijk voor de gezondheid en je hoeft ze niet in poedervorm te nemen om voldoende binnen te krijgen. Hieronder twee artikelen die ik eerder heb geschreven over het binnen krijgen van voldoende eiwitten zonder supplementen:
En mocht je je afvragen of het binnen krijgen van teveel eiwitten schadelijk is, lees dan;
 Foto's; WikiHow, Linn Lowes
BewarenBewarenBewarenBewarenBewarenBewaren
BewarenBewarenBewarenBewaren
BewarenBewaren
BewarenBewaren