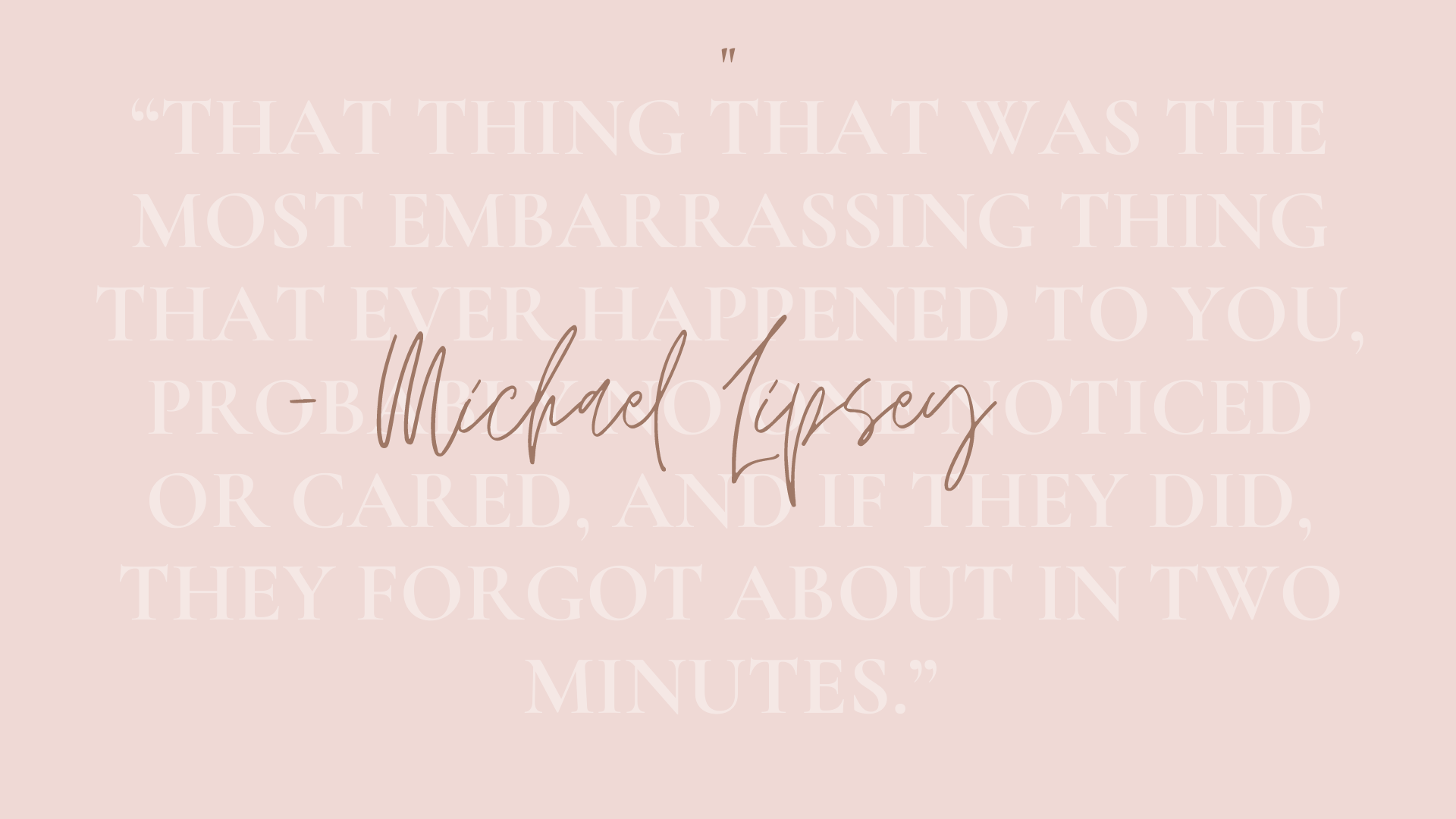 "That thing that was the most embarrassing thing that ever happened to you, probably no one noticed or cared, and if they did, they forgot about in two minutes."

—

Michael Lipsey
Deze week wil ik afsluiten met de bovenstaande quote. We zijn zelf het middelpunt van ons eigen leven en we geven onbewust of bewust zoveel om wat anderen van ons denken.
Terwijl dit in de realiteit echt niets is. Hoeveel tijd besteed jij over het nadenken van andermans gênante momenten? Zelfs als het om een beroemd persoon gaat, besteed je daar letterlijk meer dan 5 minuten van je dag aan? In een uitzonderlijk geval meer dan een uur?
En dan ga je weer door met je dag! En dan heb ik het over een beroemd persoon.
Deze quote brengt in perspectief dat je zelf vaak nog het meeste lijdt onder je genante momenten door de gedachte dat anderen hierover nadenken. Maar dat doen anderen niet of nauwelijks. Veel minder dan dat jij erover piekert.
Die realisatie zou je ook moeten helpen om stappen te zetten richting het leven wat jij wilt, ongeacht wat anderen denken en vinden.
Jij leeft namelijk jouw leven, dat duurt het langst.
Anderen kunnen een mening hebben over jouw leven, dat duurt maar een paar minuten.