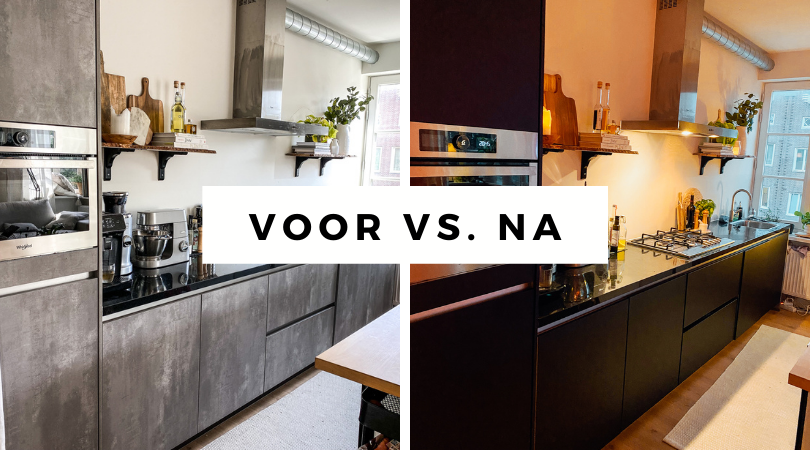 Weten jullie nog hoe zat ik onze keuken was met die lelijke grijze kleur? Na verschillende opties te hebben overwegen is dit het eindresultaat geworden!
Een korte terugblik
Een paar weken geleden poste ik hoe zat ik onze keuken was met de nieuwe ideeën om het te verbeteren. Ik vroeg om jullie mening want ik was wel benieuwd naar andermans smaak! Hoewel dat eigenlijk nooit mijn eigen smaak beïnvloed is het wel interessant om te zien hoe iedereen van elkaar verschilt.
Je kunt het teruglezen in deze post: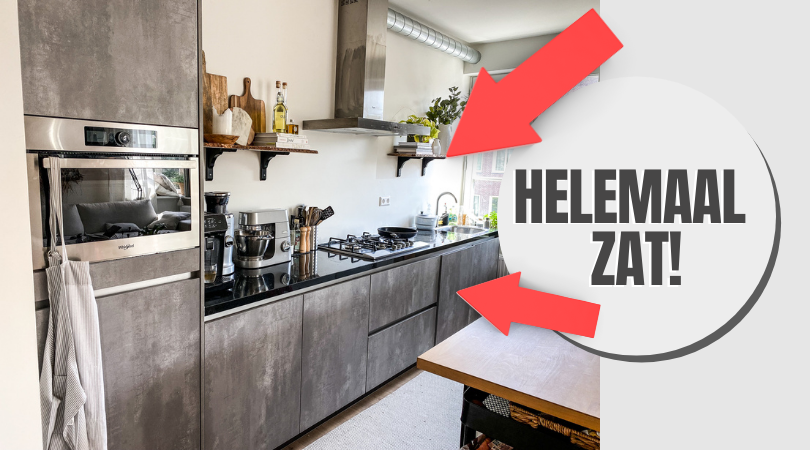 Om het grijze te bedekken bestelden we een 'ivory' folie sticker bij myfolie.com (niet gesponsord). Deze bleek veel geler te zijn dan we hadden gedacht waardoor we twijfelden om het toch gewoon wit te laten beplakken.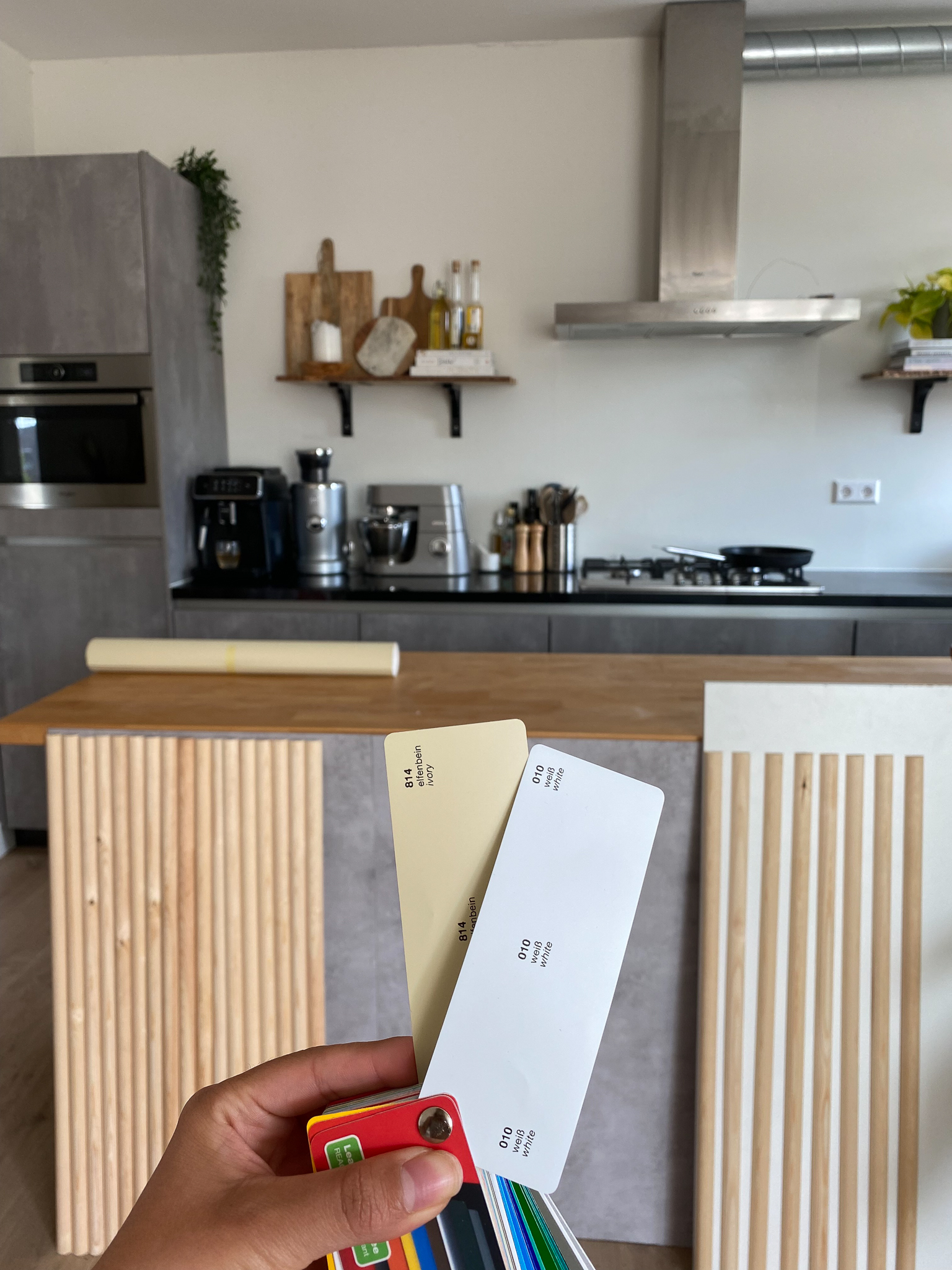 Hier zie je de twee opties de we overwogen met daarachter de latjes voor de achterwand van het keukeneiland. Ook hier hadden we twee opties: met ruimte ertussen of zonder ruimte ertussen.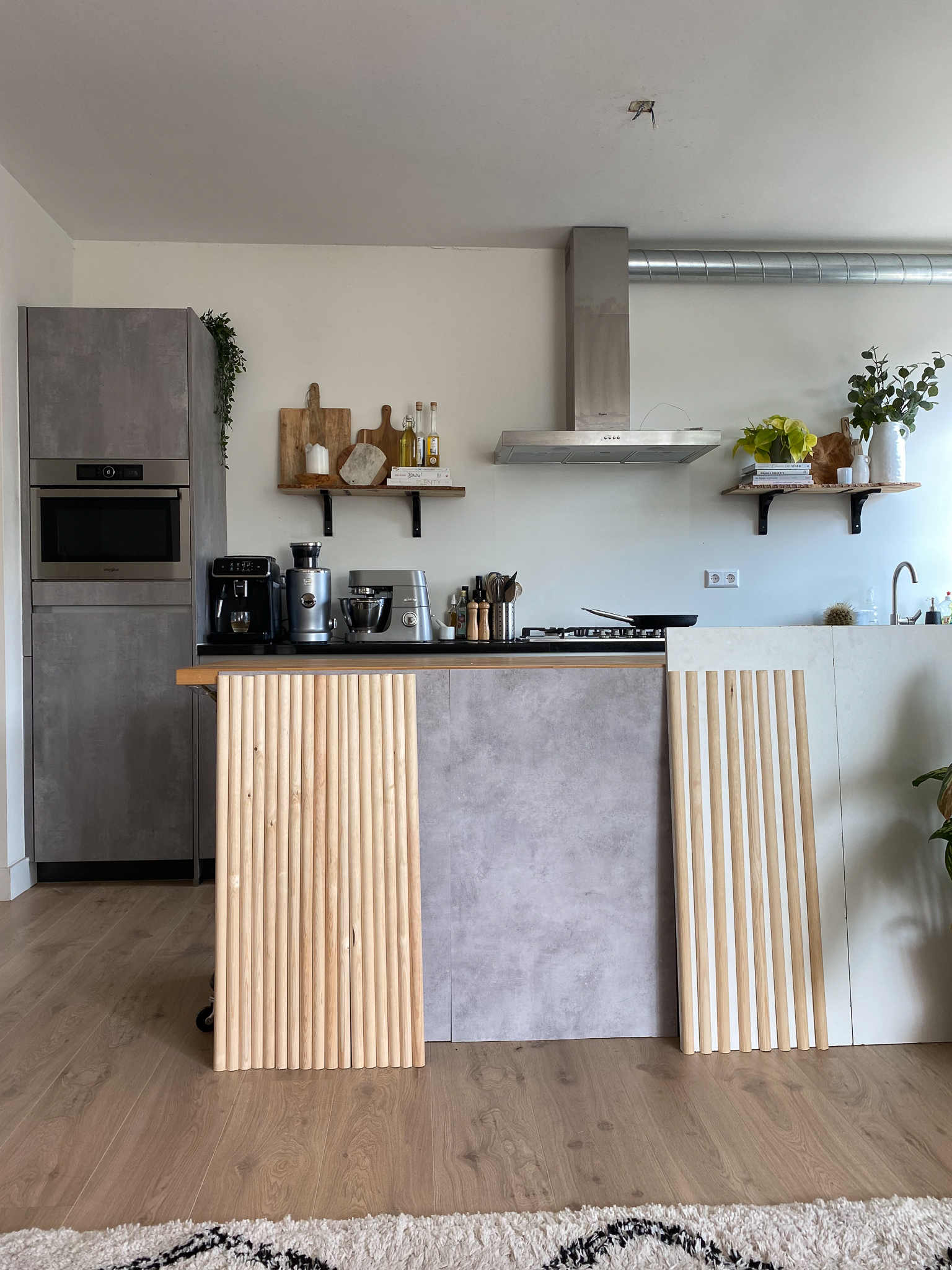 Benieuwd naar wat het is geworden?
Het eindresultaat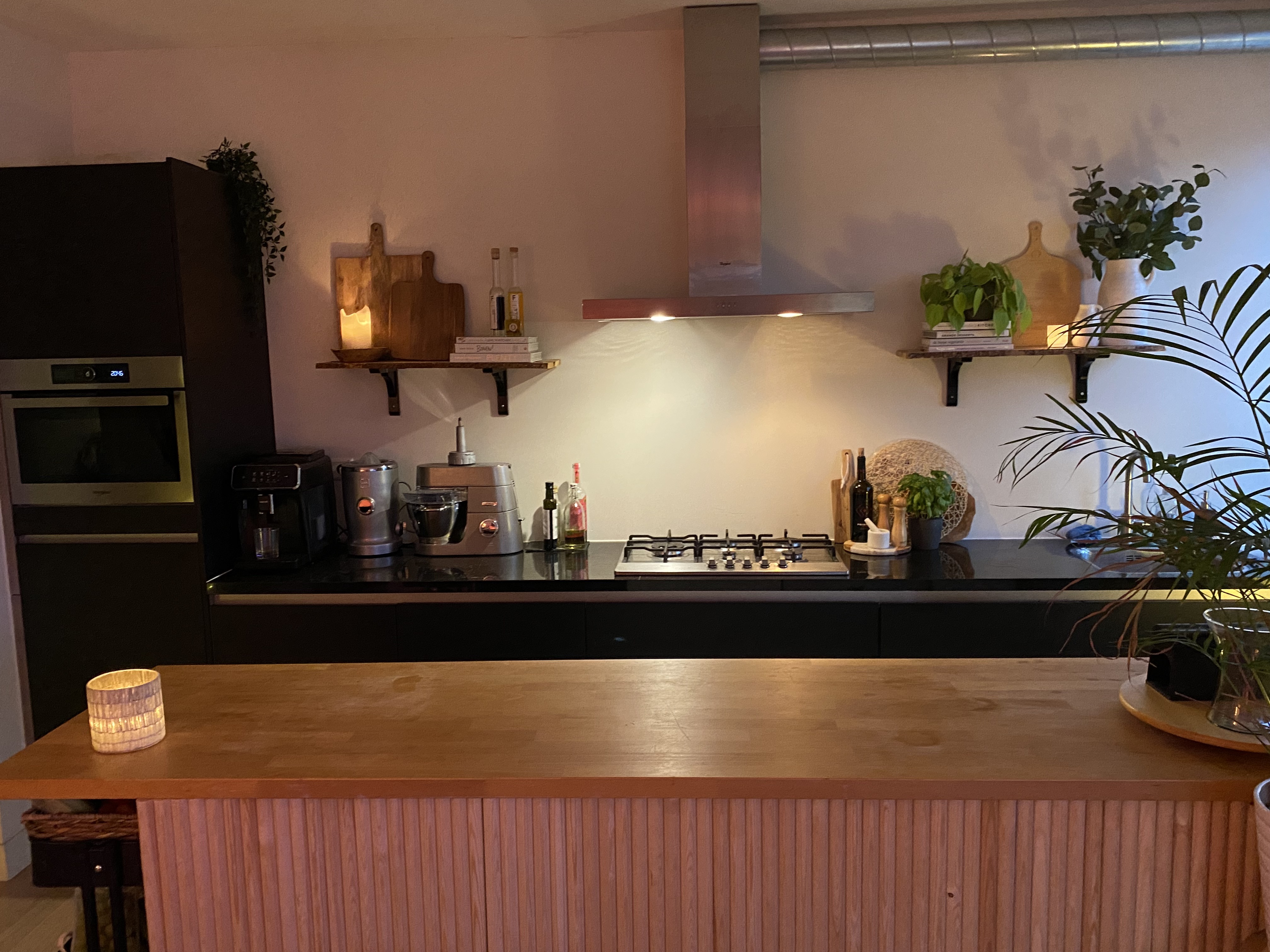 Het is zwart geworden!! We realiseerden ons dat een witte keuken misschien iets te goedkoop zou aanvoelen omdat er geen grepen op de kastjes zitten. Met grepen kun je er wat luxe of rustieks aan toevoegen.
Mat zwart leek ineens een fantastische optie omdat het keukenblad ook zwart is en we verschillende zwarte elementen hebben die terugkomen in de keuken. Daarnaast zou het hout ook mooier tot uiting komen met zwart vonden we.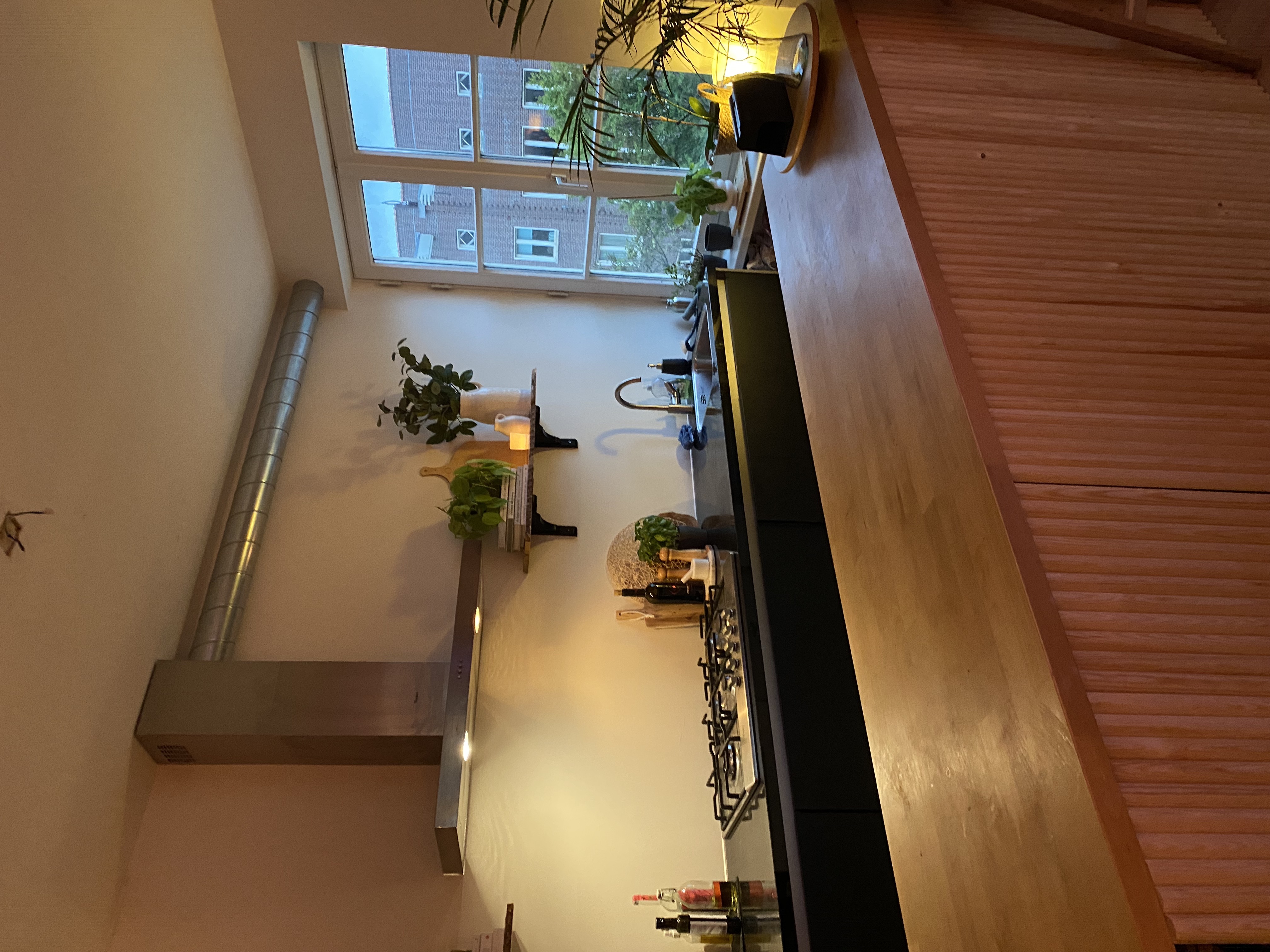 En ik ben helemaal gelukkig met het eindresultaat! De latjes heb ik tegen elkaar geplakt zonder ruimte ertussen.
Al met al voelt dit als de perfecte keuken in ons huis. De kleuren en elementen vallen eindelijk goed samen met het geheel! De latjes komen van de GAMMA, je ziet in deze vlog dat we ze gaan kopen en laten zagen.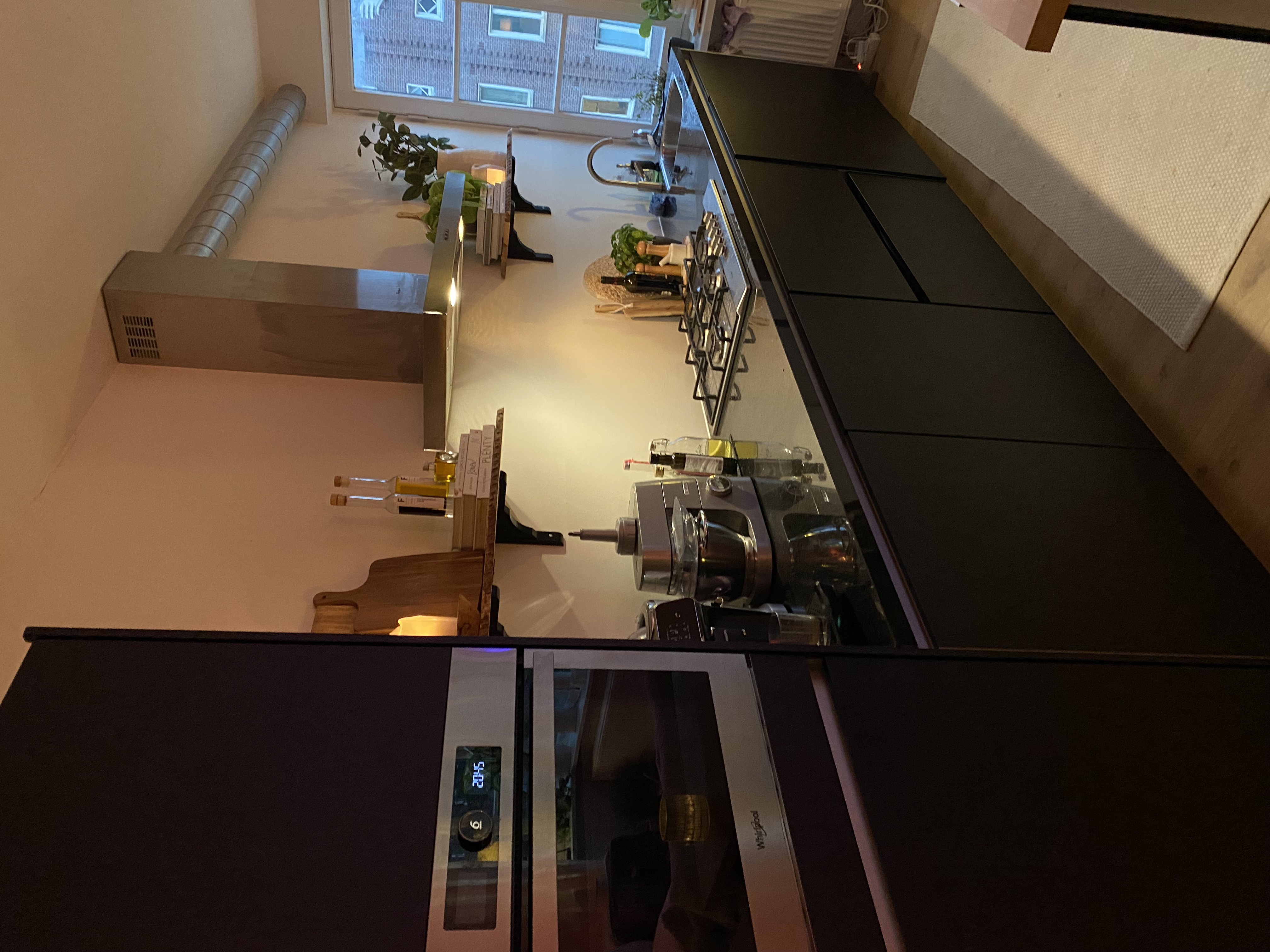 Ik ben zo gelukkig elke keer als ik weer naar de keuken kijk 🙂 Ik zal binnenkort ook wat foto's op Instagram delen die ik in het daglicht maak. De keuken stond er zo mooi bij op een avond dat ik besloot daar eerst foto's van te maken en ze te delen met jullie!