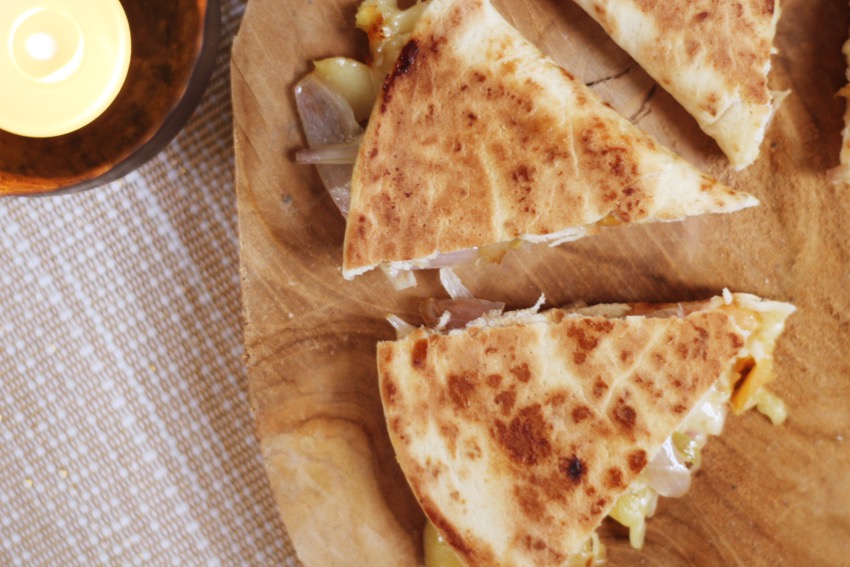 Waarom ben ik hier niet eerder op gekomen? Een quesadilla met appel en kaas. Nu zul je misschien denken, zoet en hartig? YES! Het geheime ingrediënt dat alles bij elkaar trekt is de ui (of sjalot) die je met wat honing bakt. Het zoete, het zoute en de zachte smaak van appel erdoor.. HEMELS. Dit moet je maken! En dat zeg ik niet vaak 😉 
Wat heb je nodig voor 1 quesadilla?
1 kleine ui of sjalot
1 theelepel honing (4 gram ongeveer)
1 appel
30-40 gram geraspte kaas
1 tortilla wrap
olie om in te bakken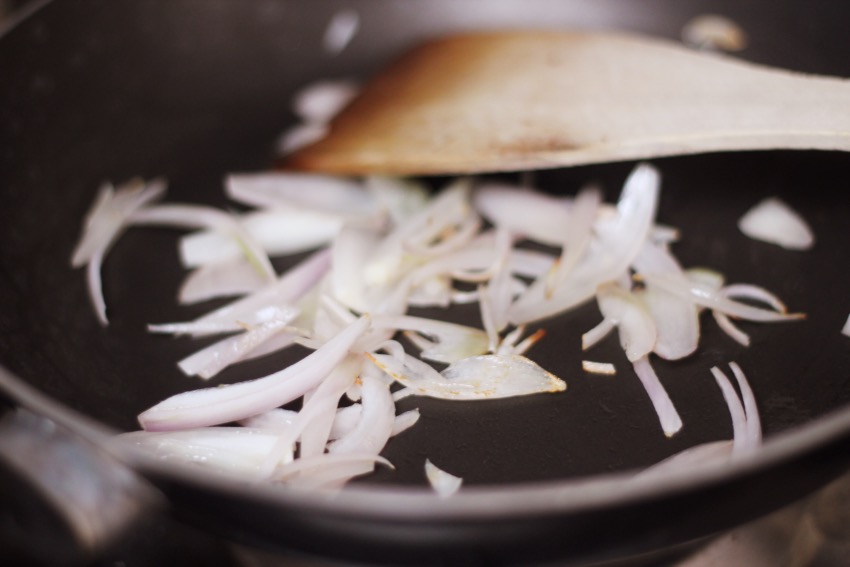 Snijd de ui of sjalot in stukjes en bak deze met wat olie in een pan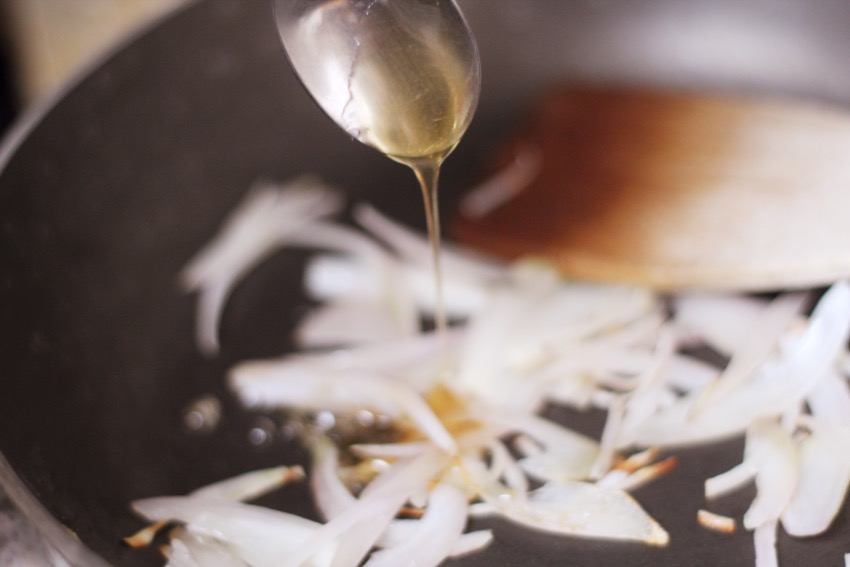 Als het glazig begint te worden voeg je de honing toe en meng je dit goed door.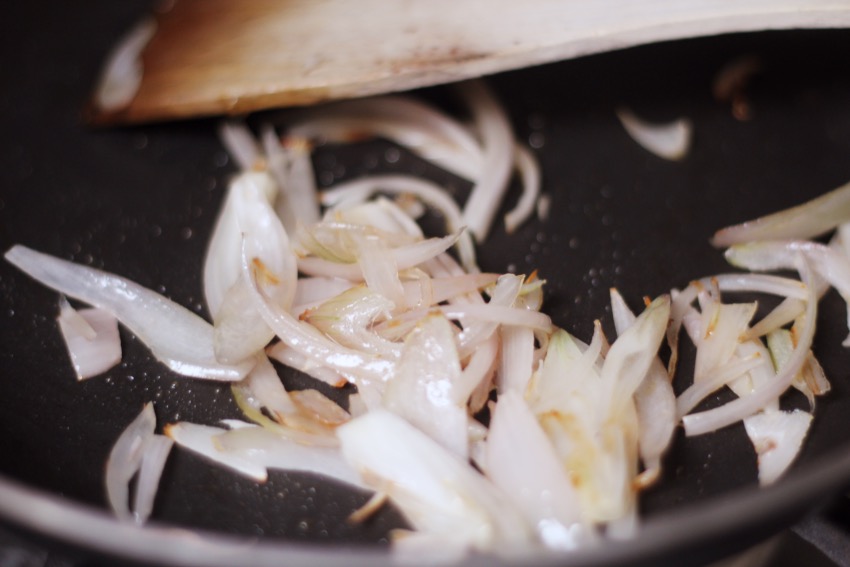 Als de honing mee opgewarmd is, kun je het geheel uit de pan halen en even op een bord laten rusten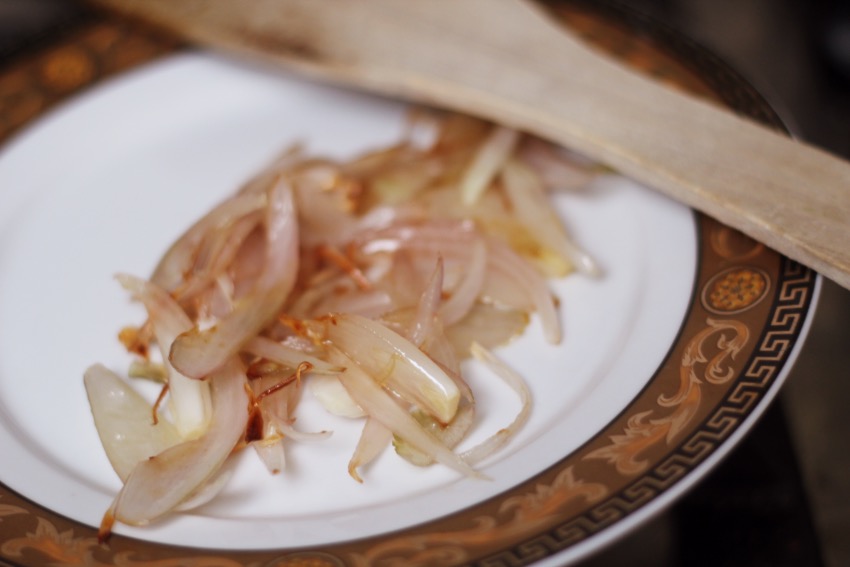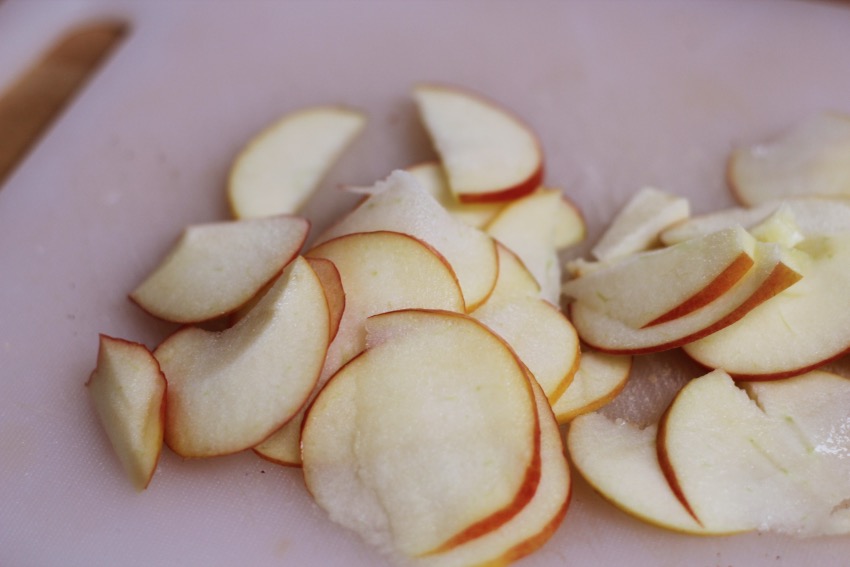 Snijd de appel in dunne plakjes, het hoeft niet netjes zoals je ziet bij mij. De smaak blijft toch wel goed 😉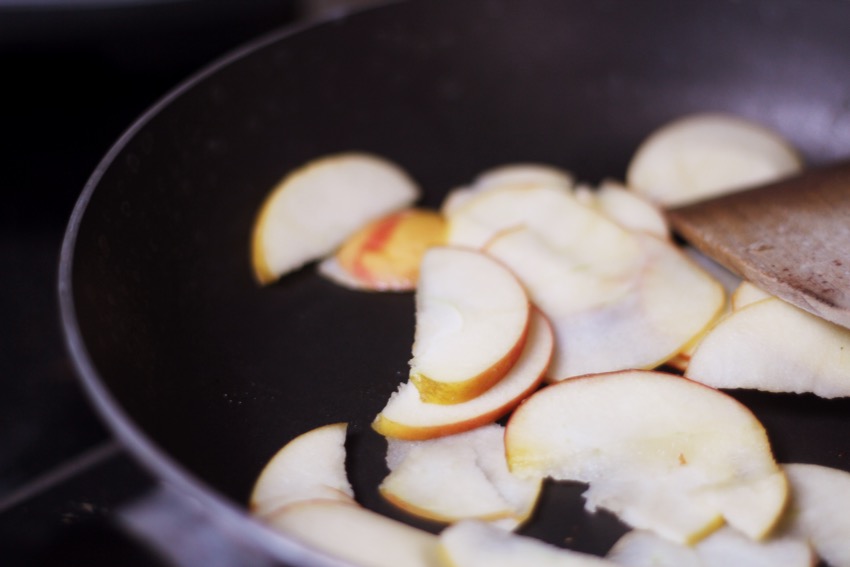 Doe de appelstukjes in de pan waar je net ook in hebt gebakken en bak het tot de appel zacht wordt.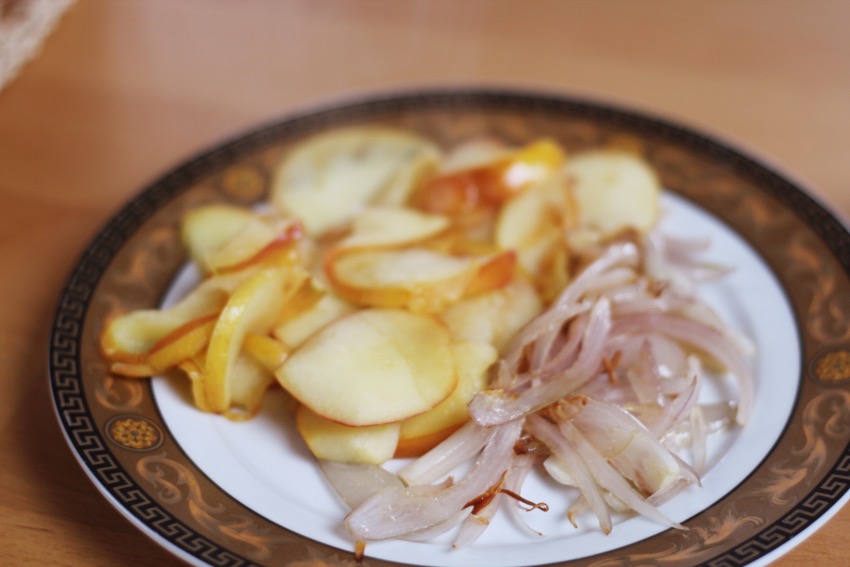 Haal de appel uit de pan en plaats dit ook op het bordje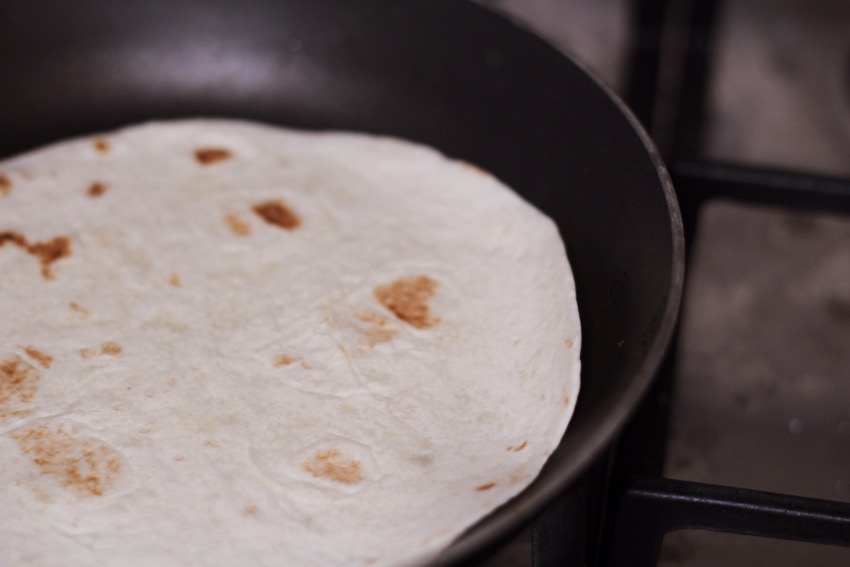 Weer in dezelfde pan, verwarm je de tortilla wrap op een laag vuurtje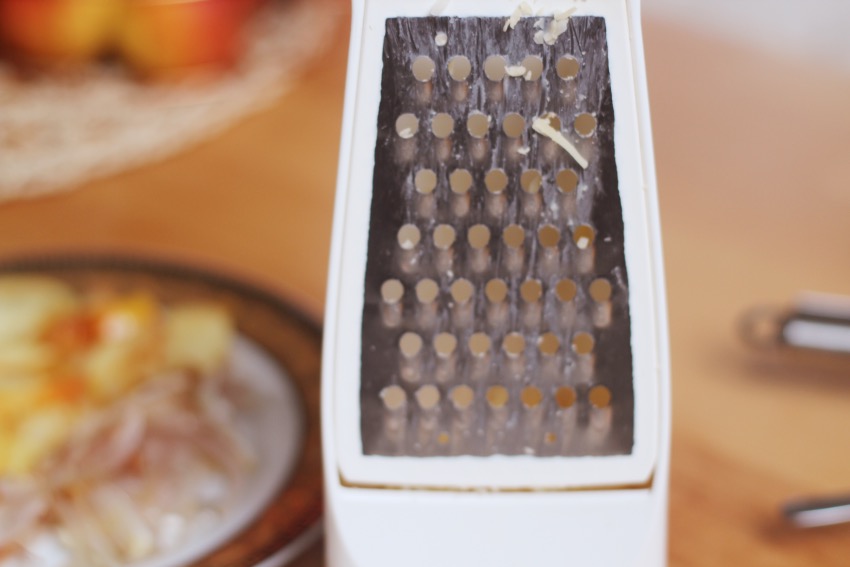 Heb de geraspte kaas alvast klaar staan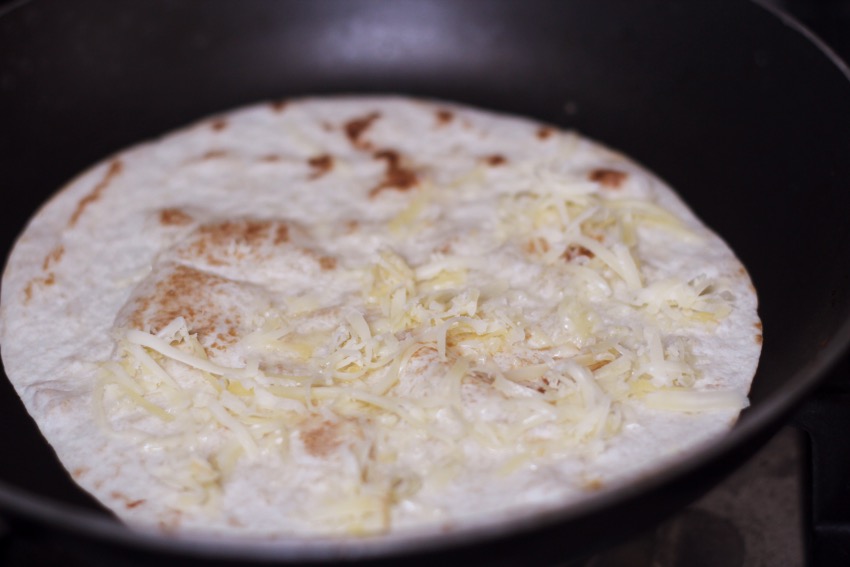 Doe de helft van de kaas op de helft van de wrap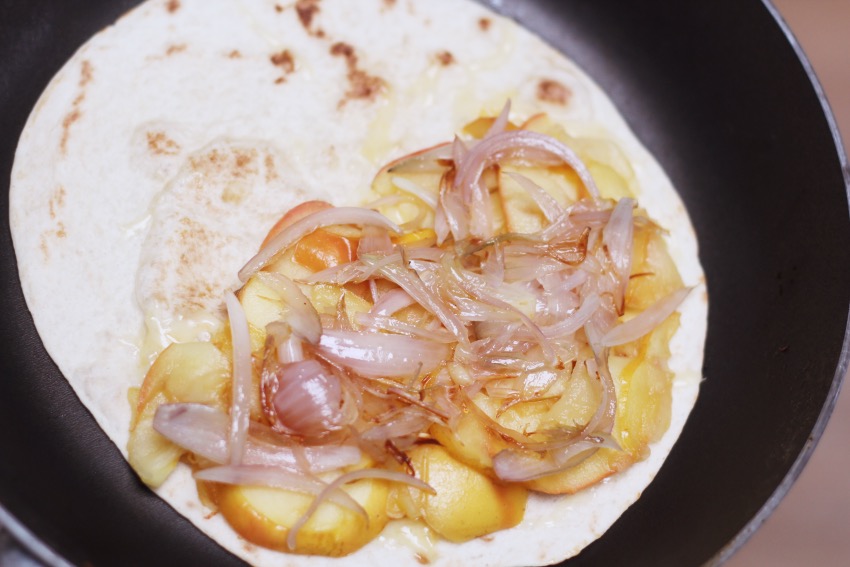 Plaats hier bovenop de appel en ui/sjalot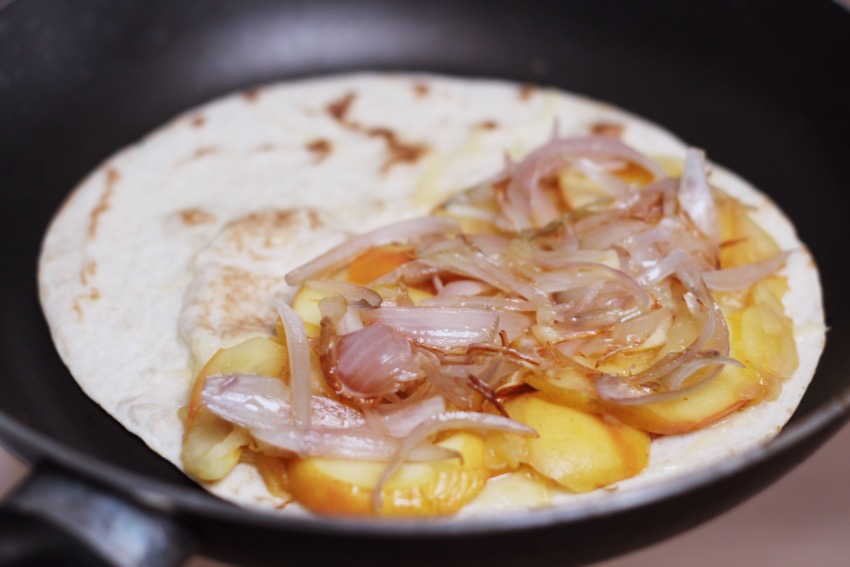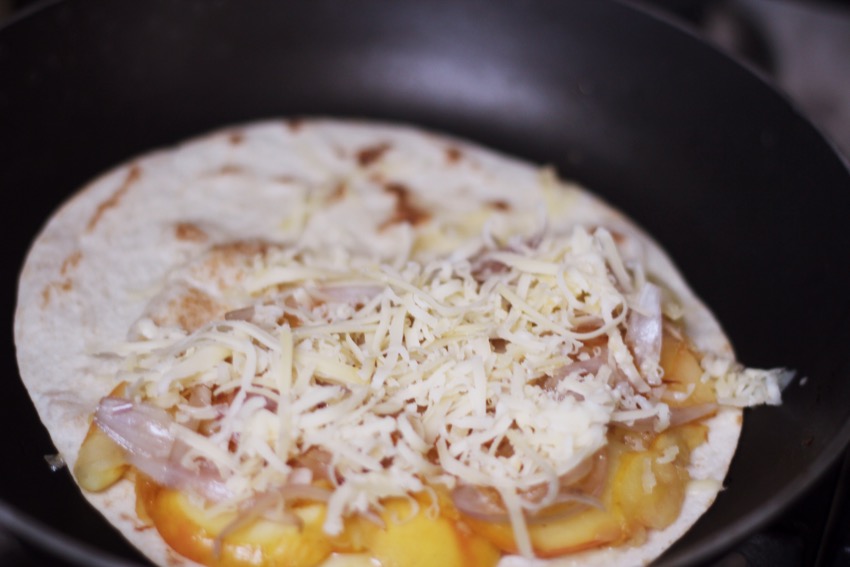 Vervolgens kan de rest van de kaas erbovenop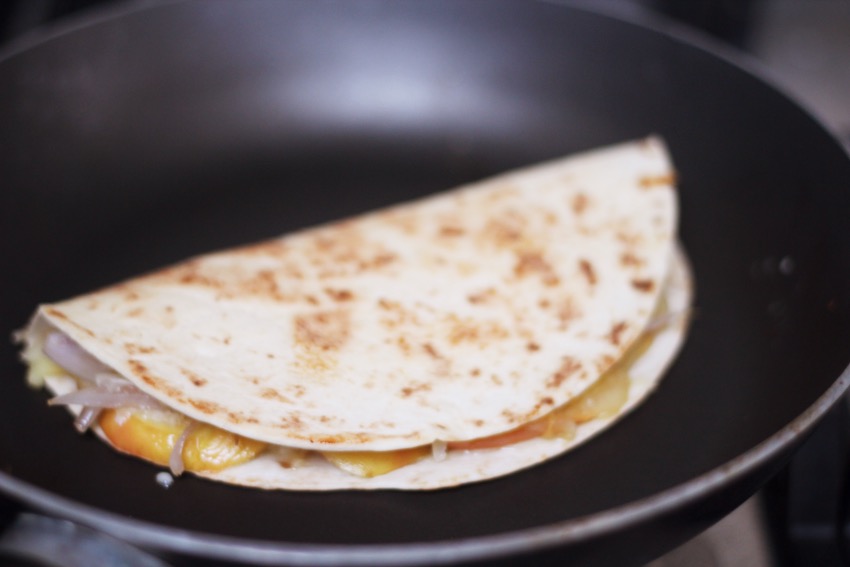 En kan de tortilla omgevouwen worden. Je kunt er natuurlijk ook voor kiezen om alles over de gehele wrap te spreiden en een andere wrap erbovenop te doen. Aangezien ik kook en eet voor 1 persoon, vouw ik mijne dubbel.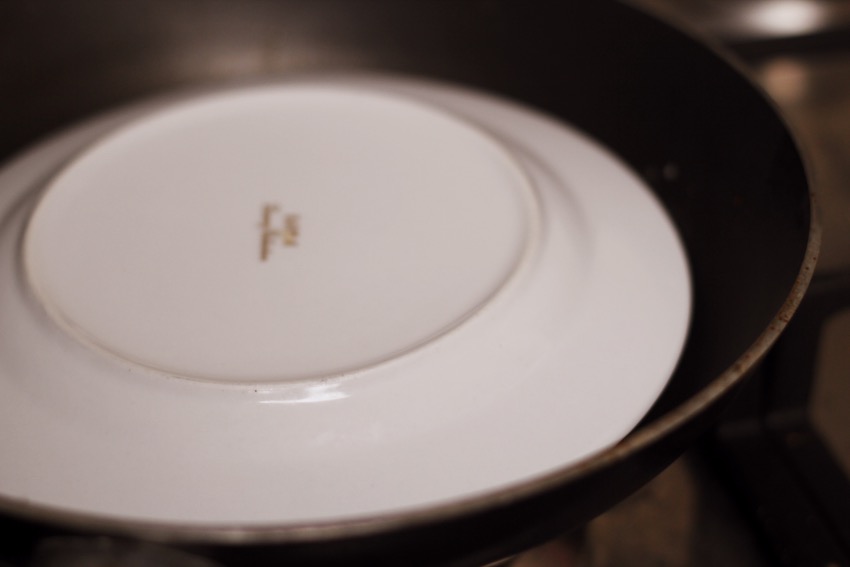 Even een bord erop zodat alles goed aan elkaar gaat plakken.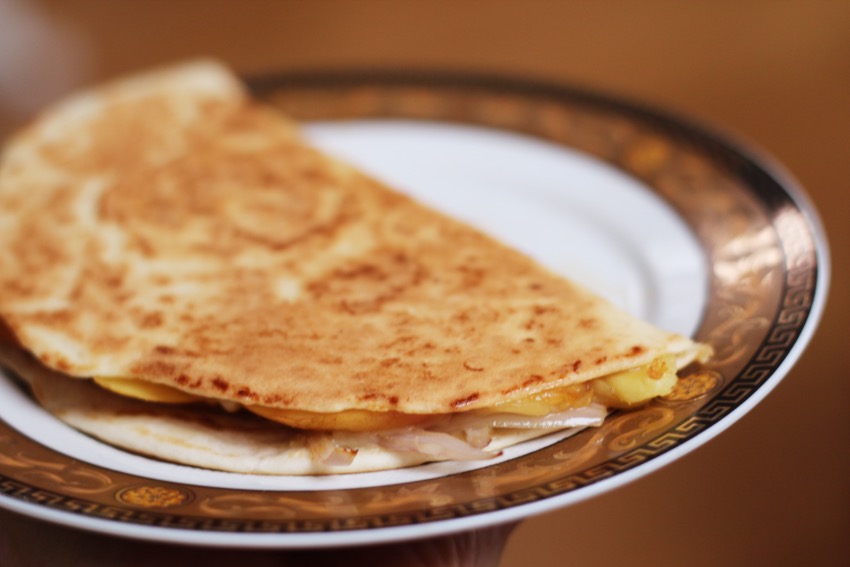 Na 1-2 minuten is je quesadilla klaar!  Je kunt hem zo opeten, of in stukken snijden.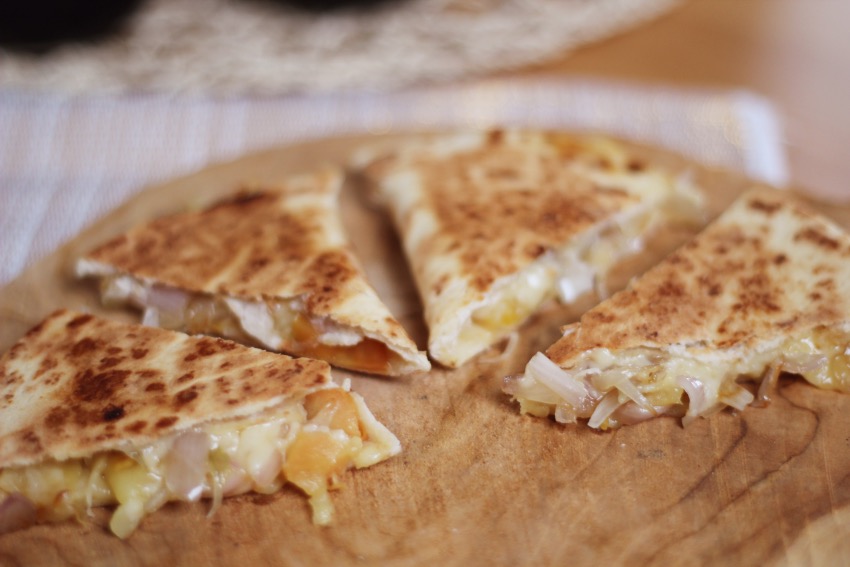 Dit is echt goddelijk! En zó makkelijk te bereiden 😉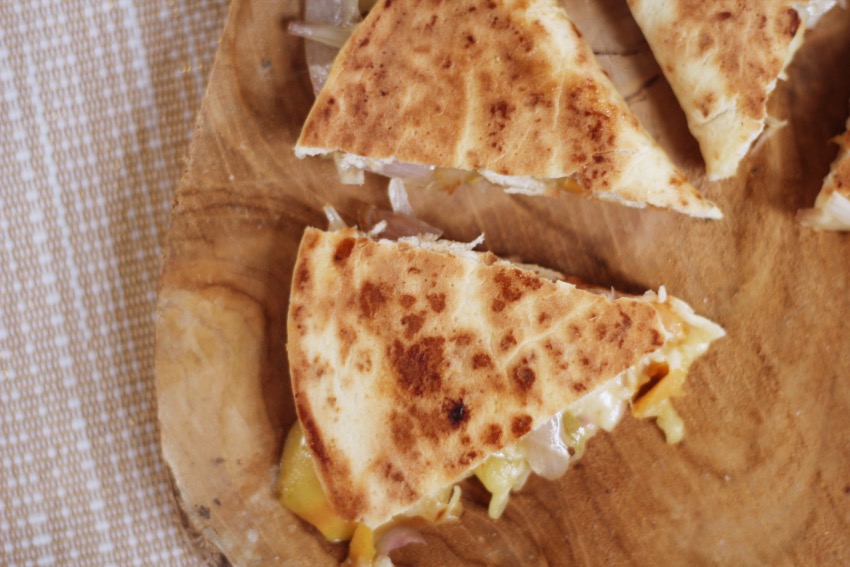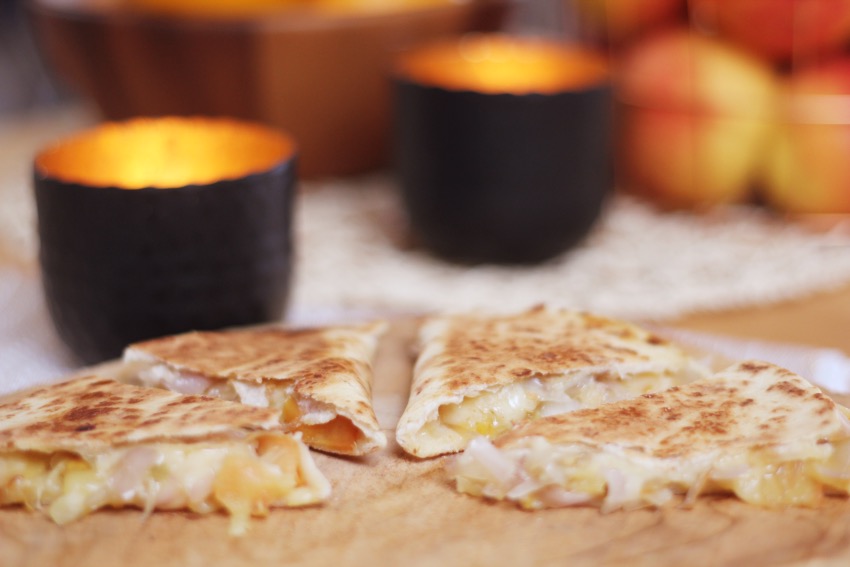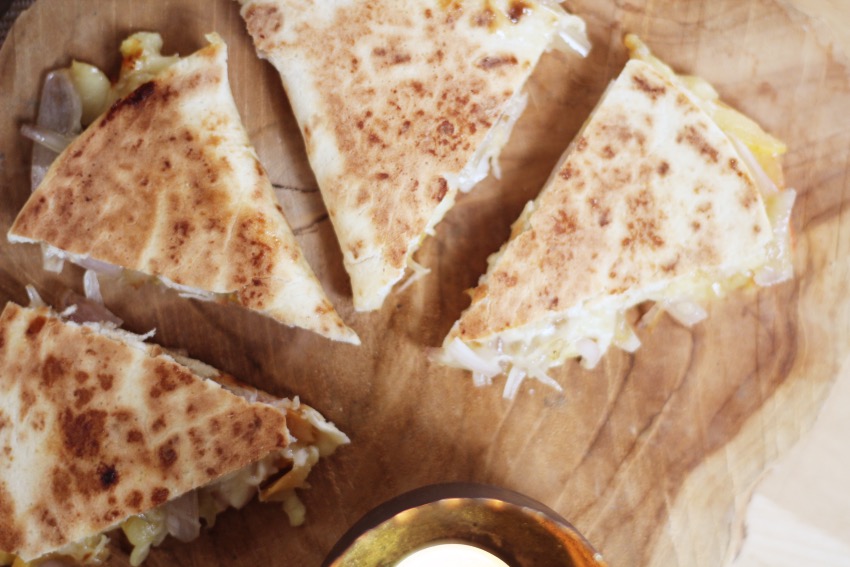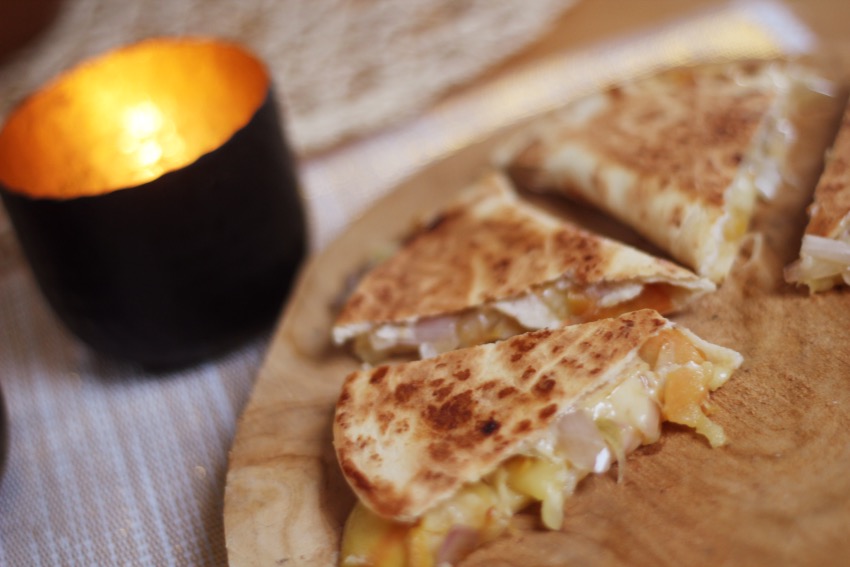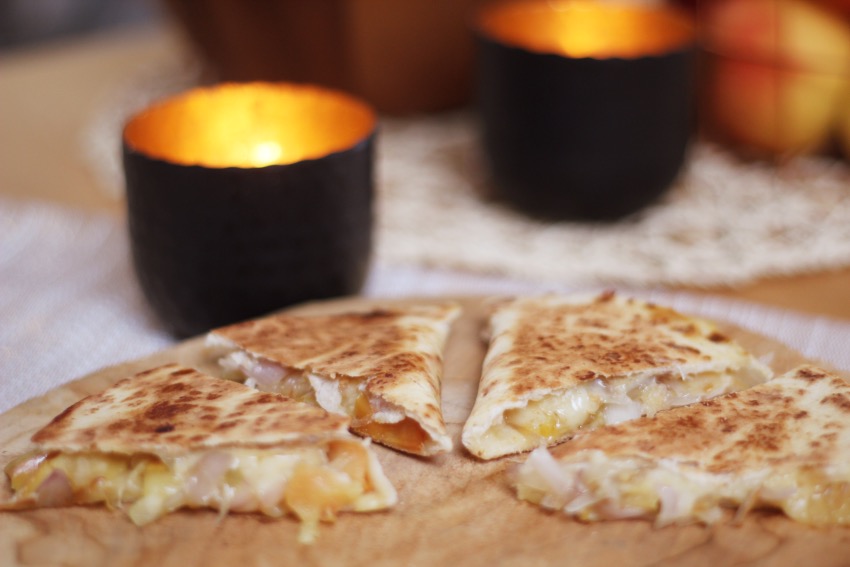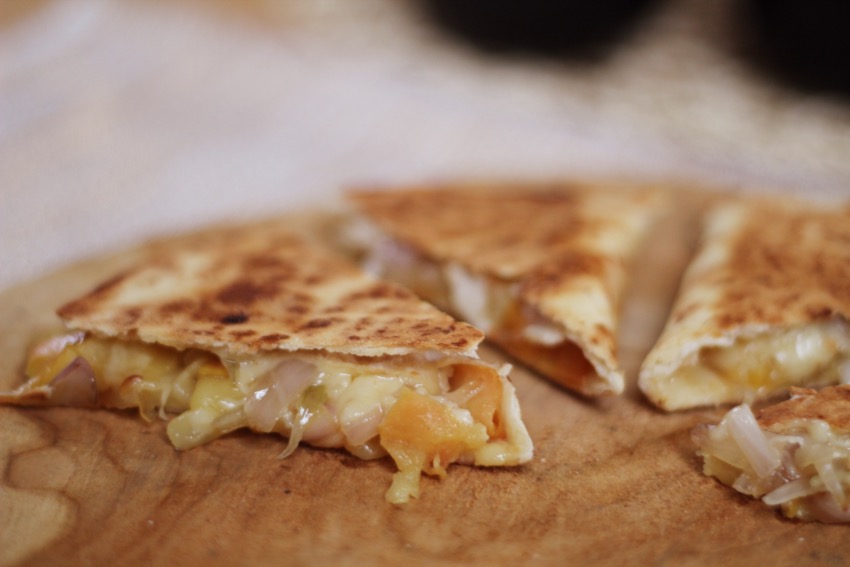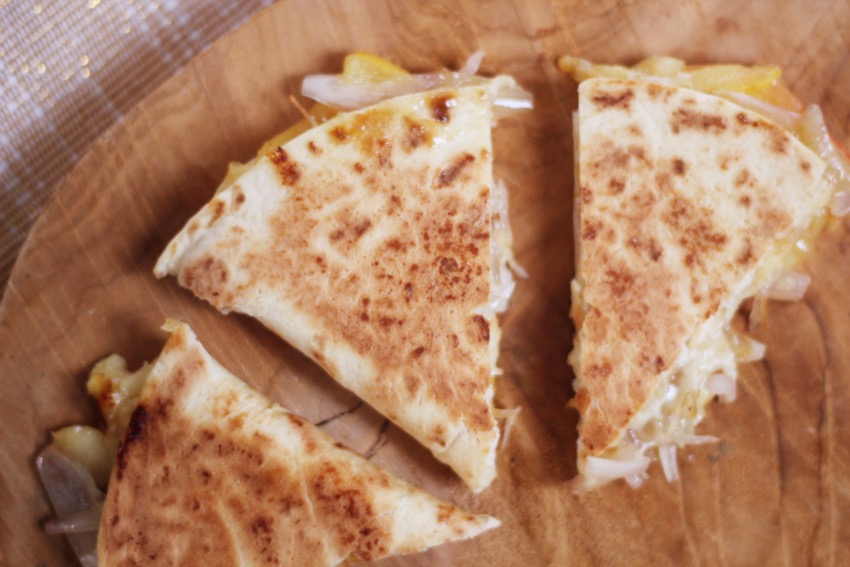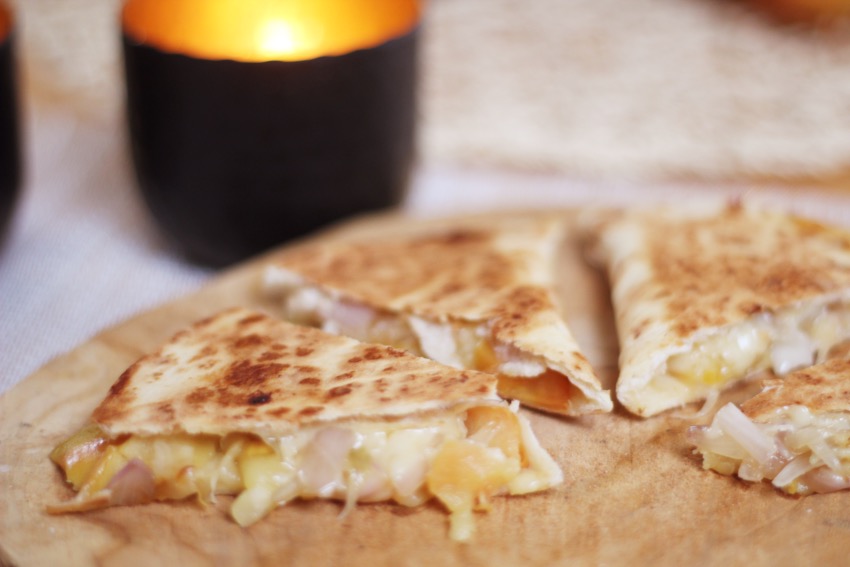 Eetsmakelijk!