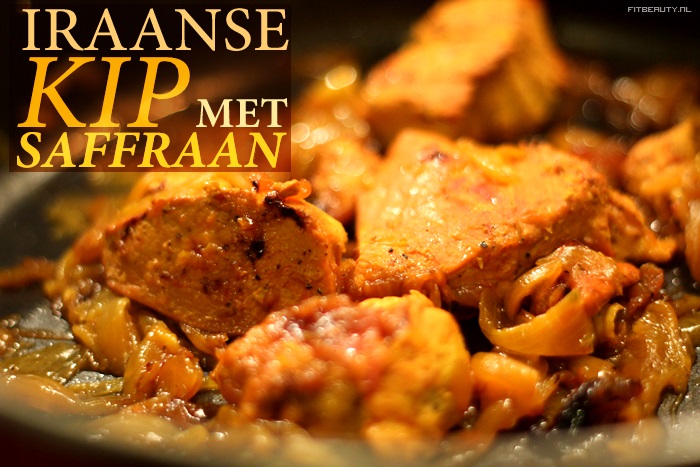 Mijn moeder maakte dit gerecht heel erg vaak en ik kan er serieus geen genoeg van krijgen. Het is zó lekker. Ik besloot om het te leren en het is te simpel, iedereen kan dit maken! Iraanse kip met saffraan, om je vingers erbij af te likken, serieus!
Wat heb je nodig voor 2-3 personen?
375 gram kipfilet
3 middelgrote uien
2 eetlepels olijfolie
200 ml water
2 theelepels saffraan (minder of meer mag naar eigen smaak)
peper en zout naar smaak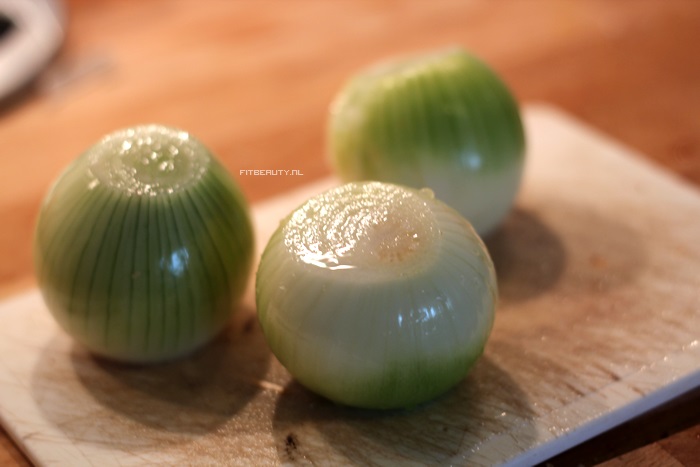 Snijd de ui in halve cirkels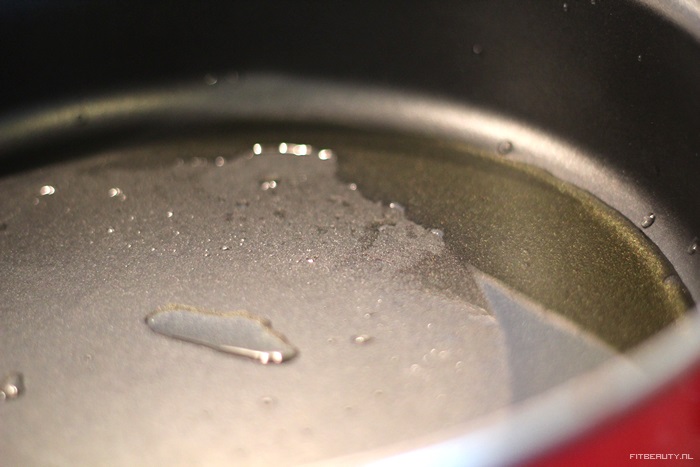 Verhit de olie in een hapjespan, in ieder geval een pan met een deksel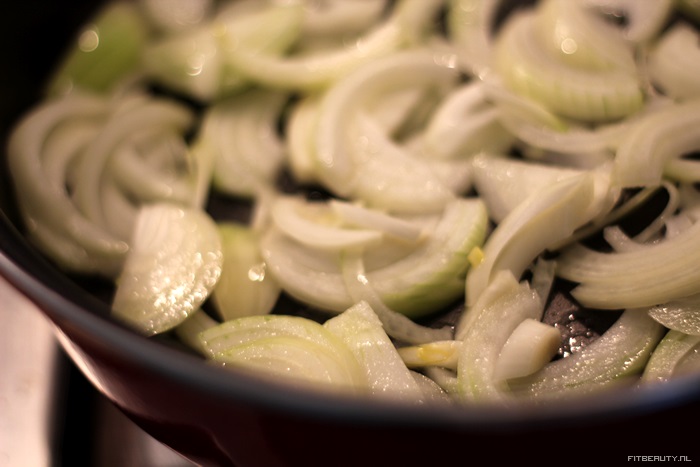 Doe vervolgens de ui in de pan en bak dit tot ze glazig zijn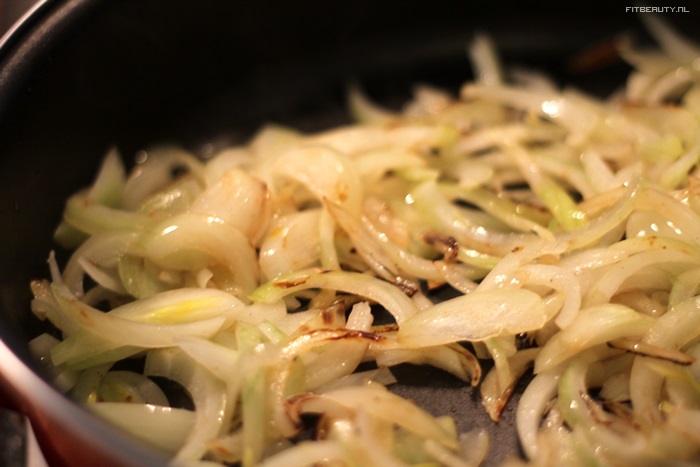 Zo ongeveer 🙂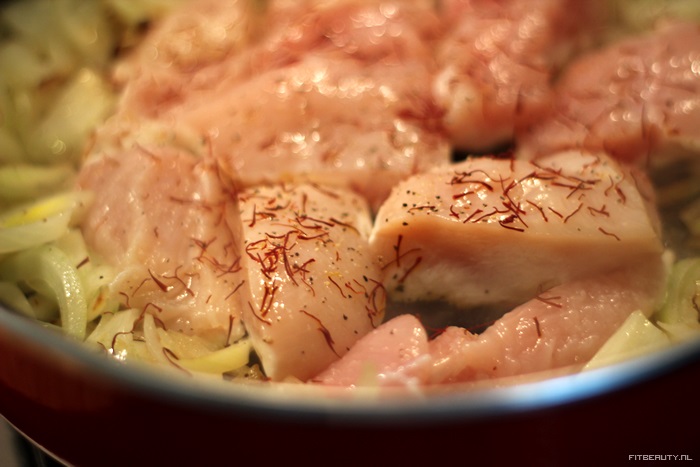 Snijd vervolgens de kipfilet in stukken, je kunt ze ook heel laten maar ik heb ze liever in wat grote stukken. Verdeel vervolgens een theelepel safraan over de kipfilets en bak deze op een middelhoog vuur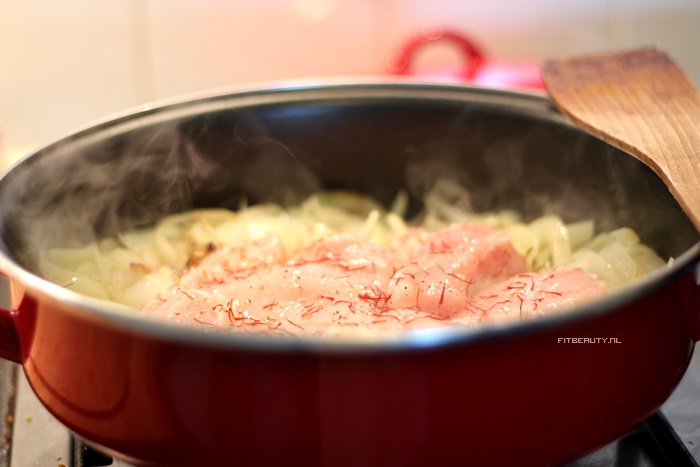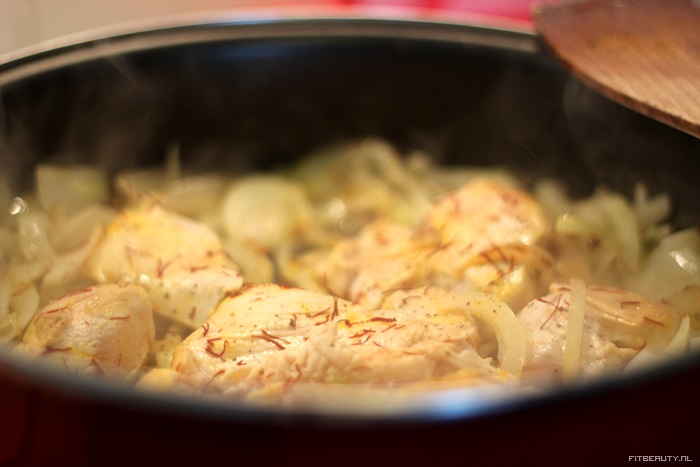 Draai de kipfilets om en verdeel vervolgens de overige saffraan (1 theelepel) over de kip. Bak dit ook voor enkele minuten op middelhoog vuur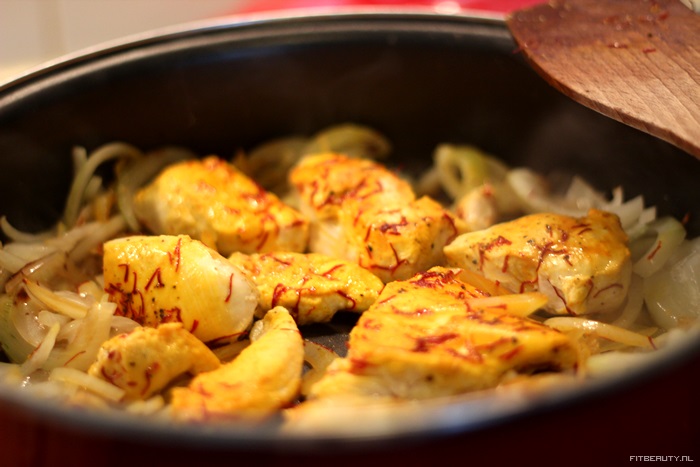 Als je de kip nu omdraait zou het al een goede gele kleur moeten hebben! Bak de kip even goed door en bekijk of allebei de kanten lekker de kleur van het saffraan hebben opgenomen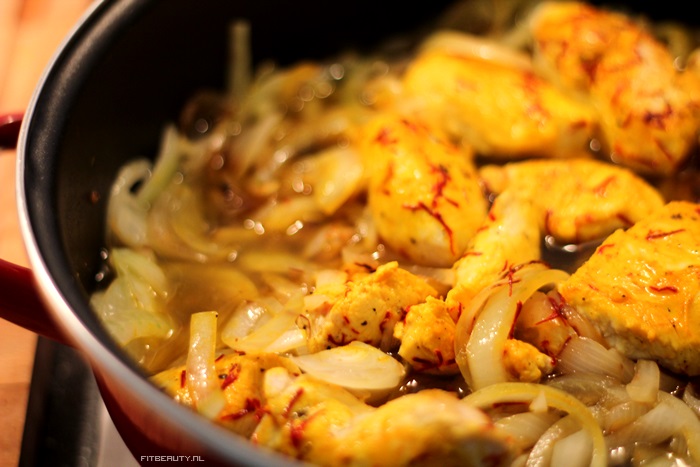 Voeg vervolgens 200 ml water toe aan de pan en breng dit aan de kook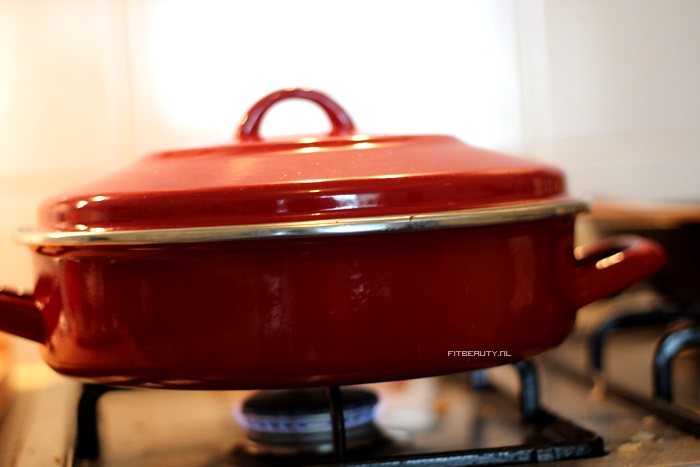 Zodra het water kookt, zet je het vuur laag, deksel op de pan en laat je dit zachtje sudderen. De kip moet lekker mals worden door de stoom in de pan. Na ongeveer 10 – 15 minuten is het verstandig om de deksel schuin op de pan te zetten omdat alles anders overloopt.
Dit dien je voor in ieder geval 30 minuten te laten staan, ik heb mijne 50 minuten laten staan, af en toe even controleren en de kip omdraaien. Maar zolang er een laagje water in de pan zit, zal de kip niet aanbranden.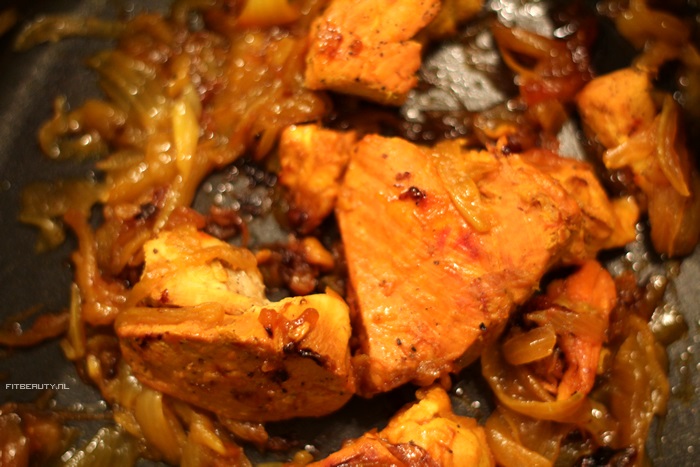 En dan is het klaar! Zo simpel was het! Ik had zo'n trek dat ik al wat had opgeschept en ineens besefte dat ik er nog foto's van moest maken, haha. Dus de helft ligt nog in de pan voor de foto's!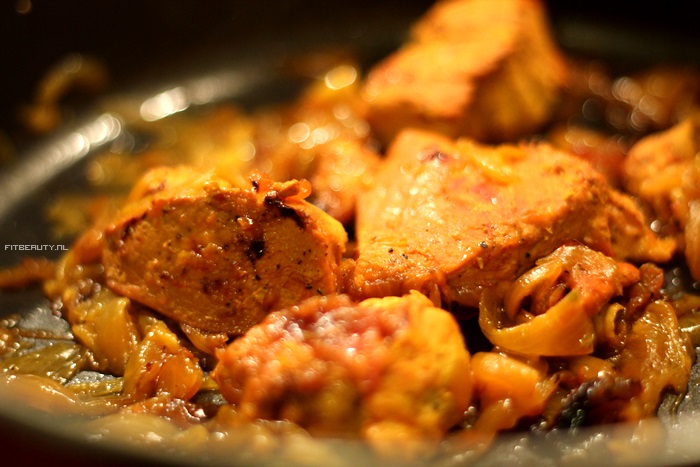 Ik moet alweer watertanden bij deze foto. De uitjes maken het gerecht héérlijk. Dit wordt normaal gesproken met rijst geserveerd 🙂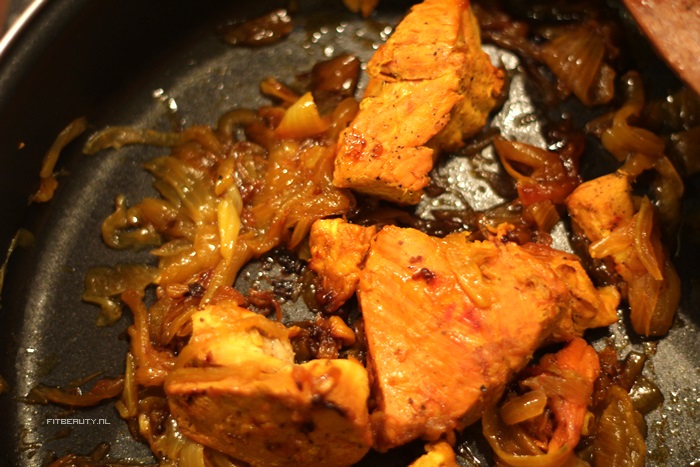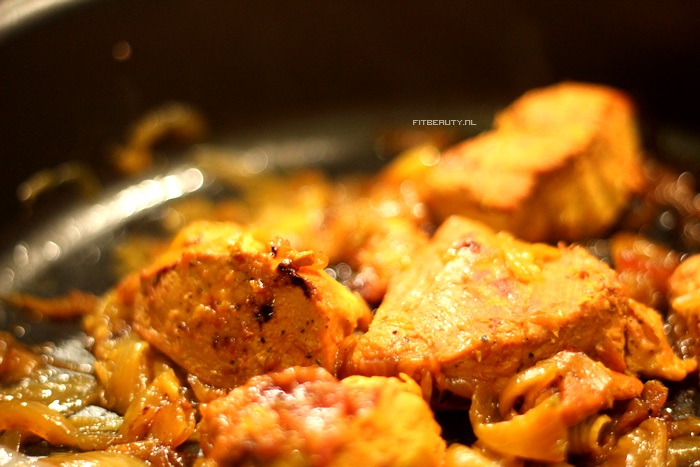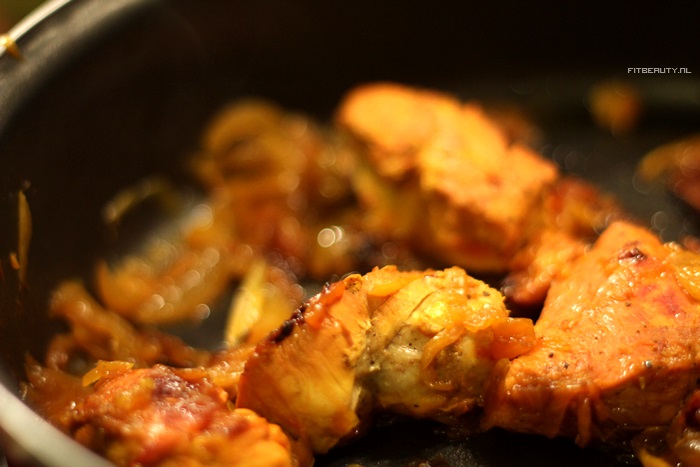 Eetsmakelijk!