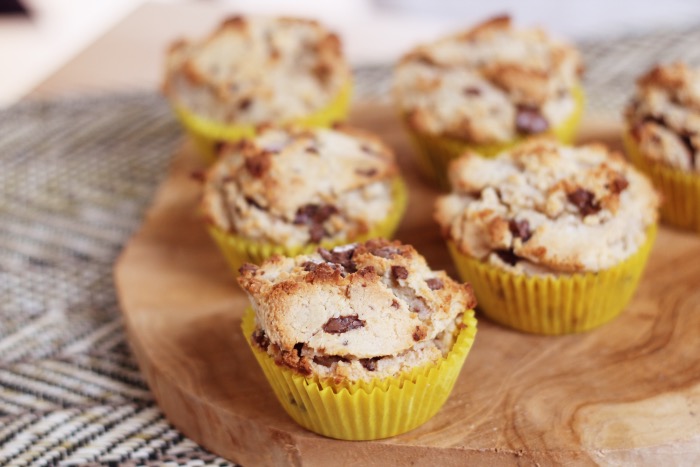 Juist ja, eiwitrijk maar zonder eiwitpoeder. Hoe dan? Het geheim zit hem in een yoghurt; sinds ik erachter ben dat Skyr yoghurt 11 gram eiwit bevat per 100 gram ben ik helemaal om. Ik besloot eens te experimenteren met muffins. En voor de lol nog wat chocolade bij gedaan, hehe. Je kunt allerlei kanten op met dit recept. 
Wat heb je nodig voor 6 grote muffins of 8 'normale':
180 gram tarwemeel/bloem/spelt/kamut/rogge/boekweit/rijstebloem/maismeel (ik heb een mix van spelt en kamut gebruikt)
1 theelepel bakpoeder
snufje zout
120 ml kokosvet / boter
1/2 theelepel vanille extract
1 ei
70 gram honing / suiker / agave / ahoornsiroop / watjijwilt (dit is niet heel zoet, voeg meer toe als je het zoeter wilt!)
100 gram Skyr yoghurt
25 gram geraspte kokos*
butterscotch chocolade*
*optioneel
Verwarm de oven vast voor op 190 graden Celsius.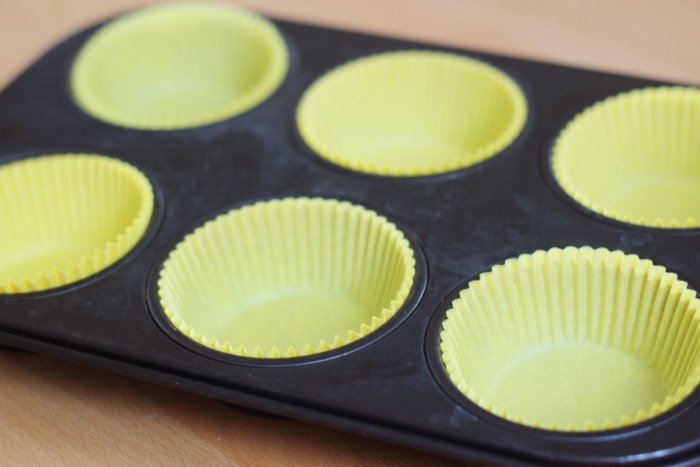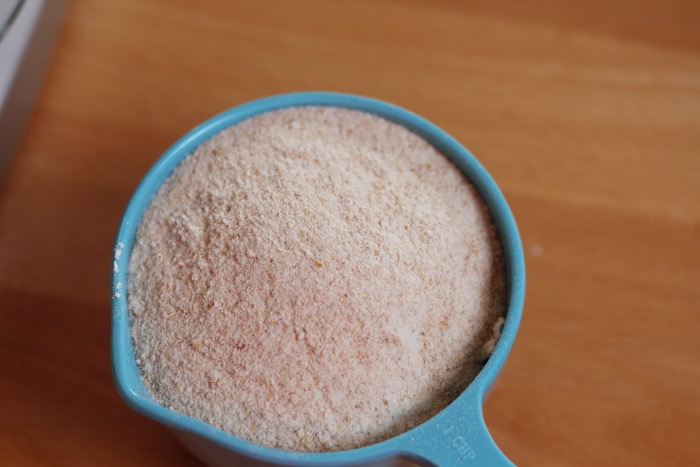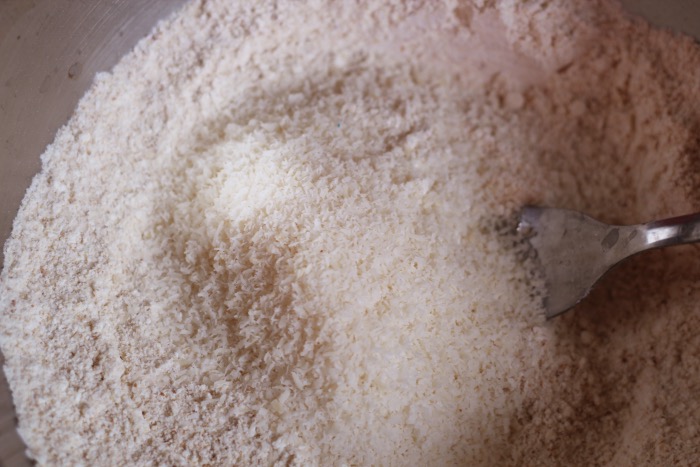 Doe de boem, bakpoeder, zout en kokosrasp bij elkaar in een kom en meng dit door met een vork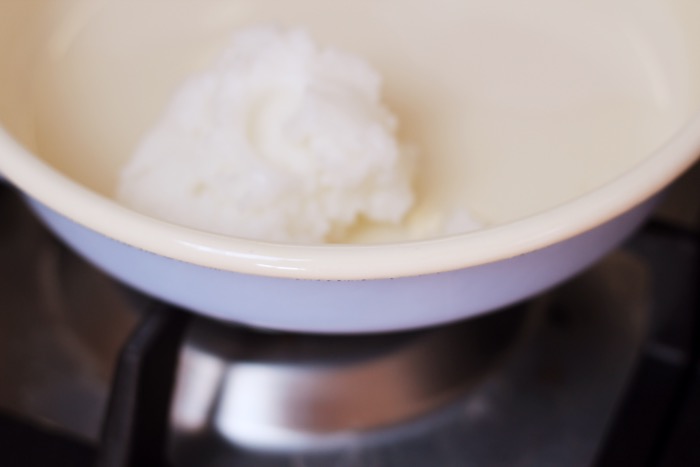 Laat je kokosvet of boter smelten in een pannetje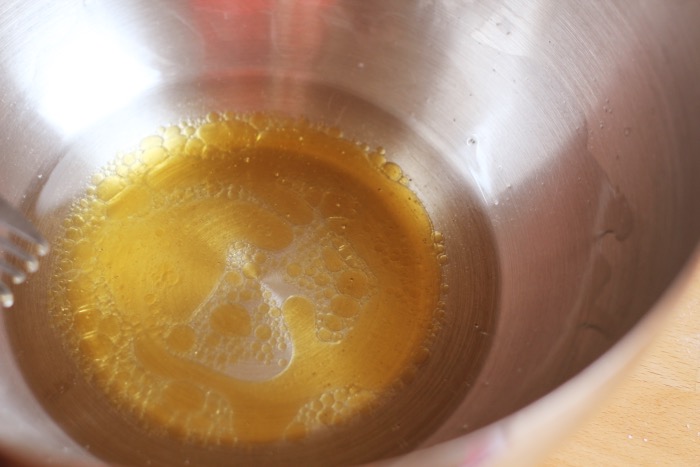 Doe dit in een andere kom en doe de honing (of andere zoetstof) erbij, je zult merken dat het nog niet lekker mengt maar geen zorgen, daar is het ei voor.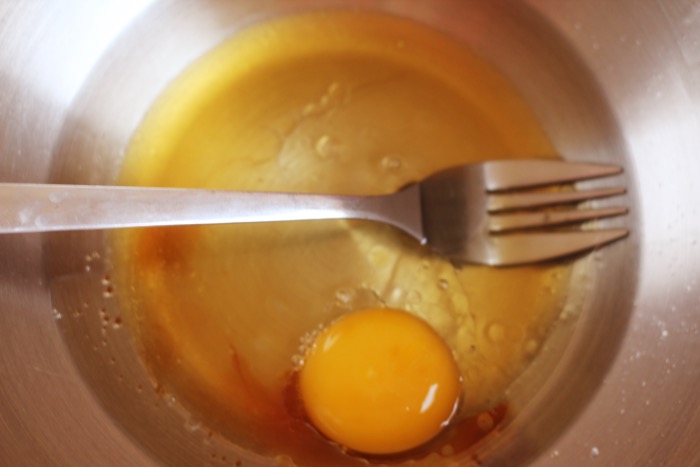 Zorg wel dat je kokosvet/boter wat afgekoeld is voor je het ei erbij doet, voeg daar ook de vanille extract aan toe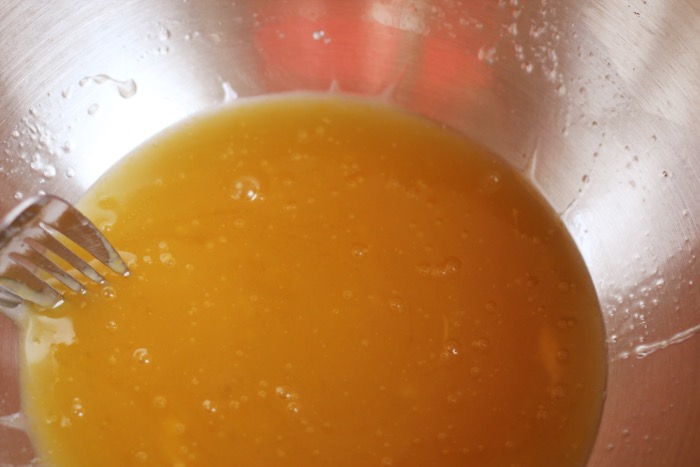 Lekker simpel met een vork mengen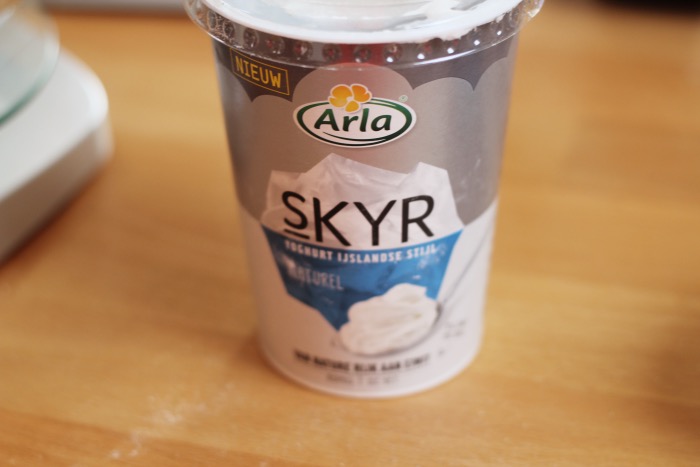 De held van dit recept!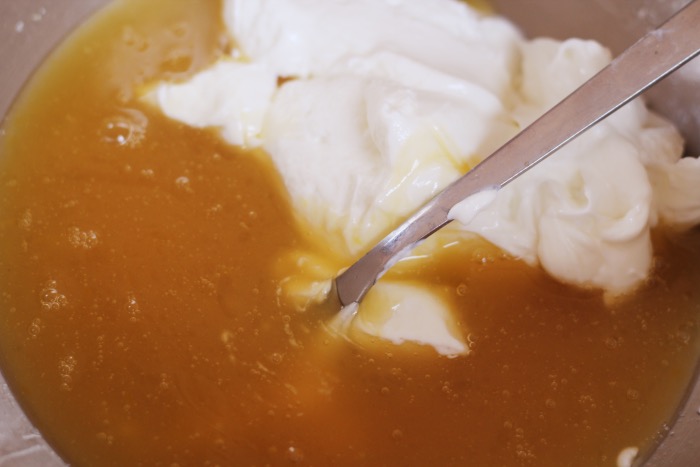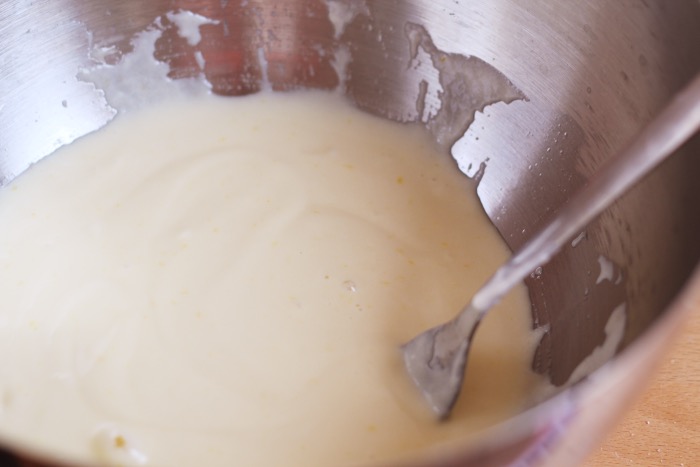 Ook dit weer goed mengen met een vork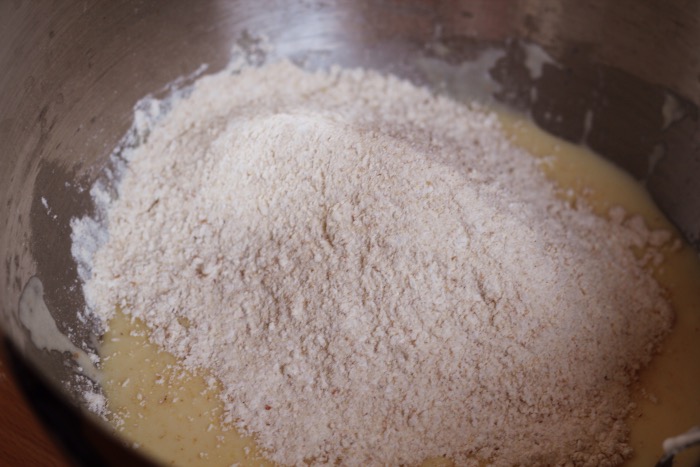 Dan kunnen de droge ingrediënten bij het yoghurt mengsel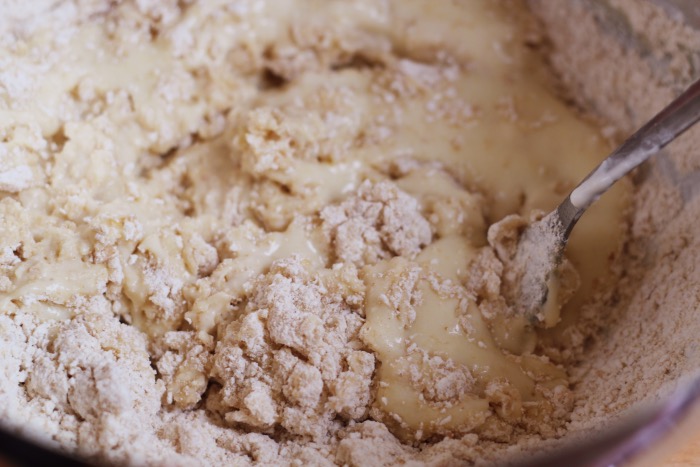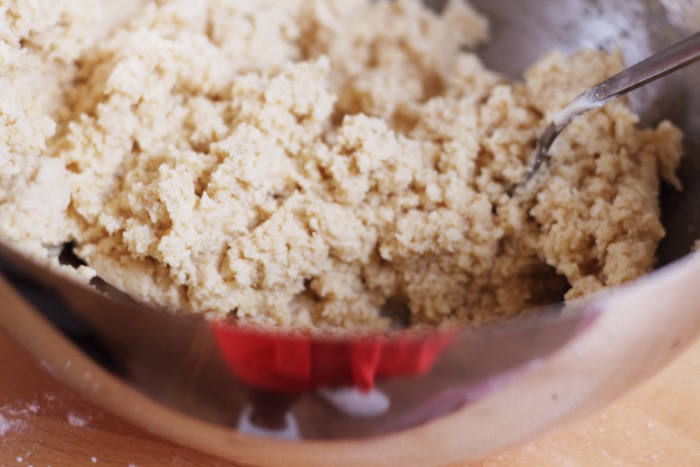 Hehe, zie je mijn ochtend outfit stiekem? :p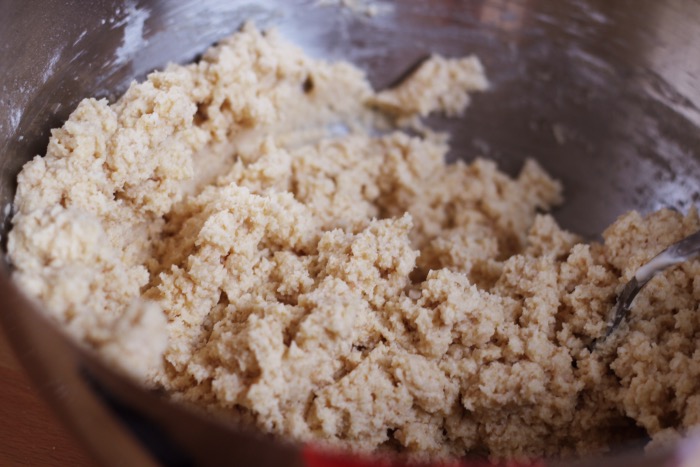 Dit is een prima structuur voor de muffins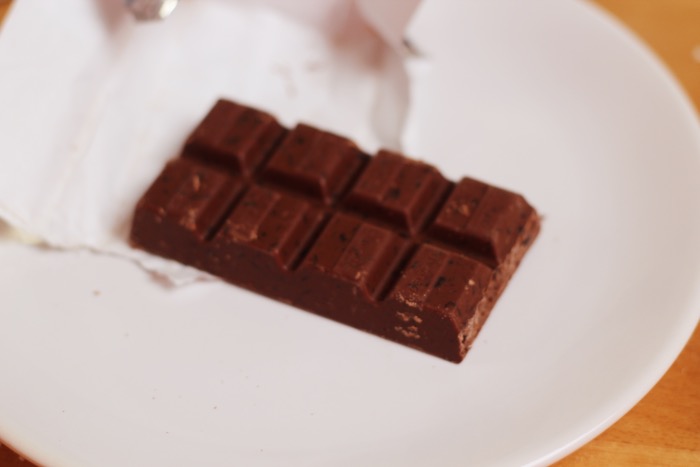 Optioneel! Ik heb al heel lang nog butterscotch chocolade liggen die ik graag door recepten verwerk, dus 8 blokjes gaan erdoor!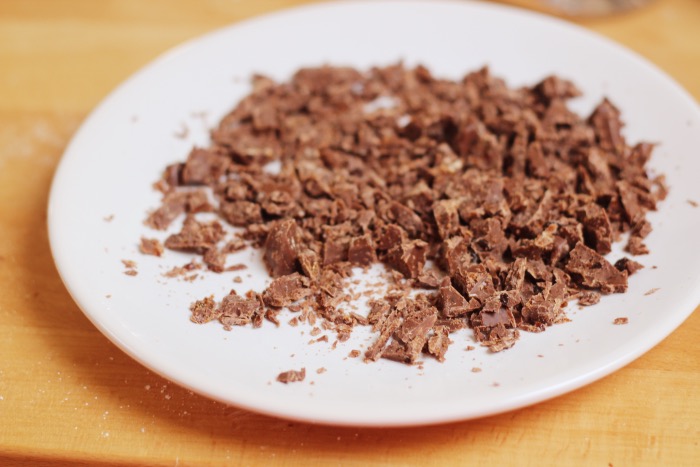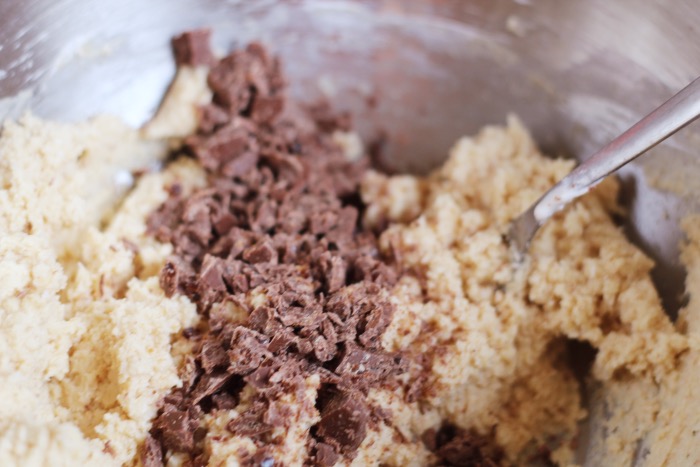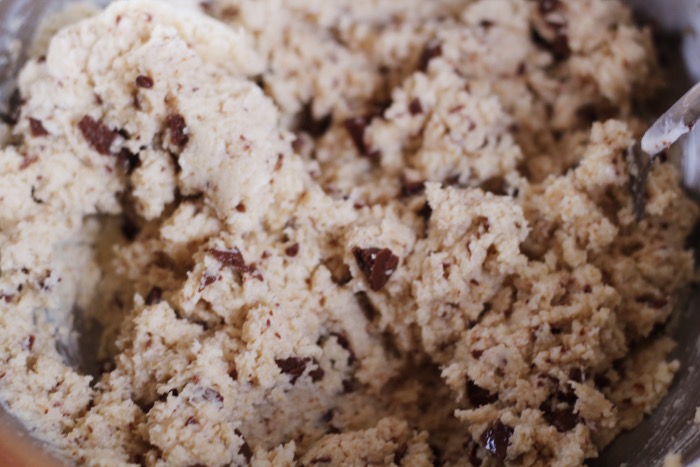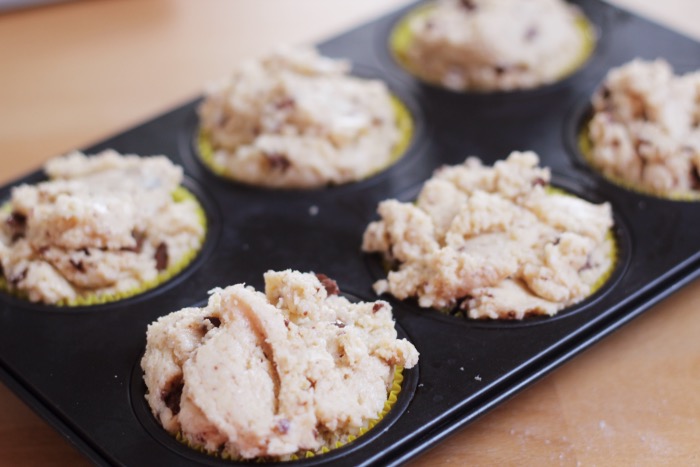 Een beetje messy gevuld, maar dat laat zien dat het 'home made' is 🙂 Deze gaan voor 20 tot 25 minuten de voorverwarmde oven in!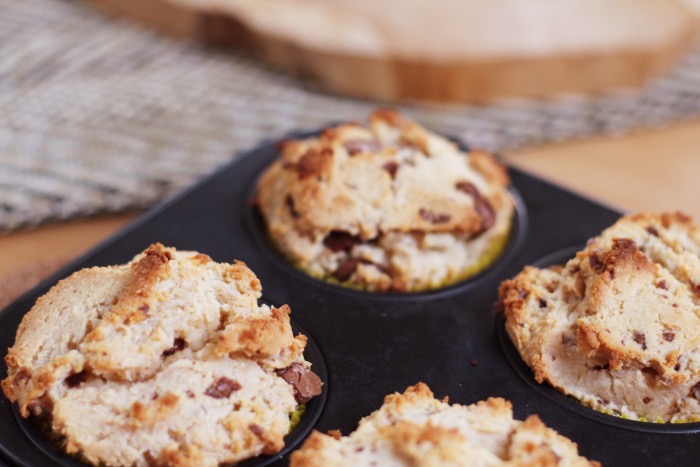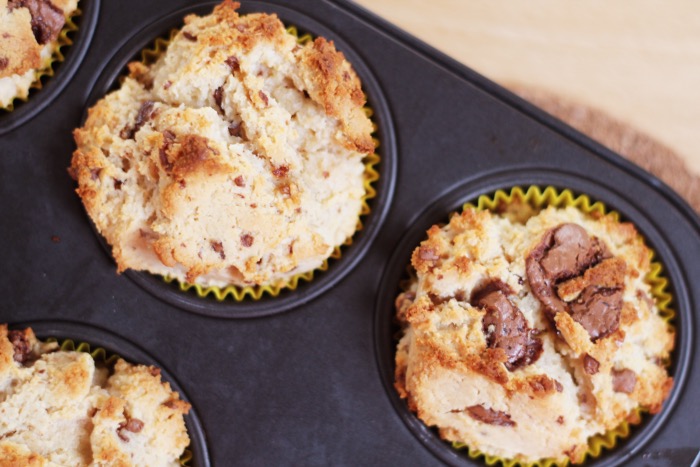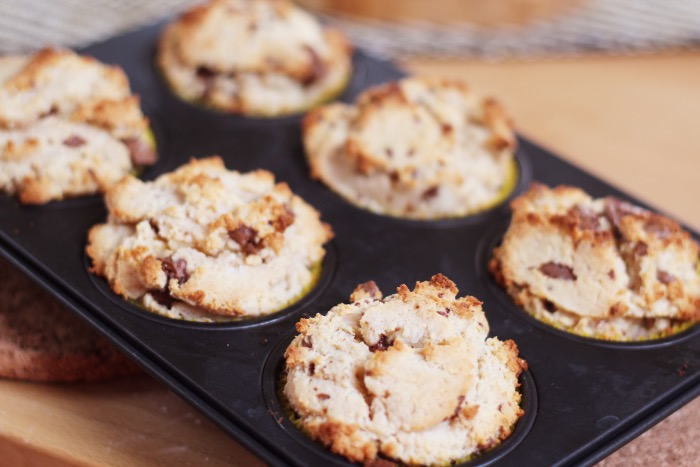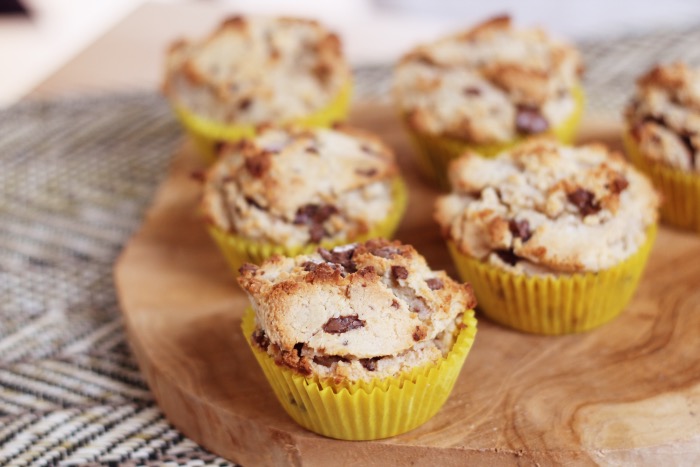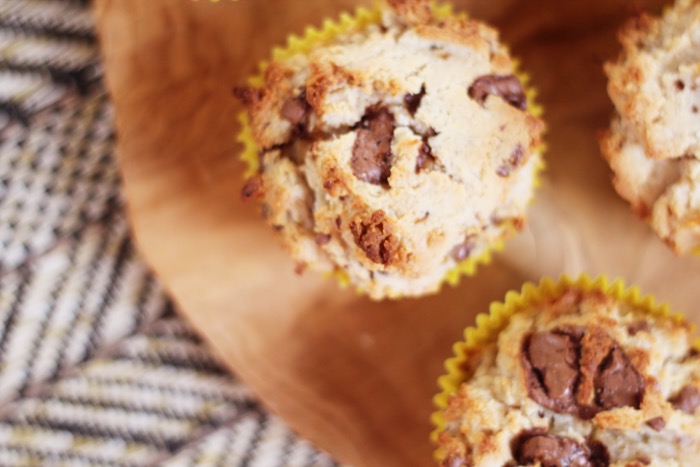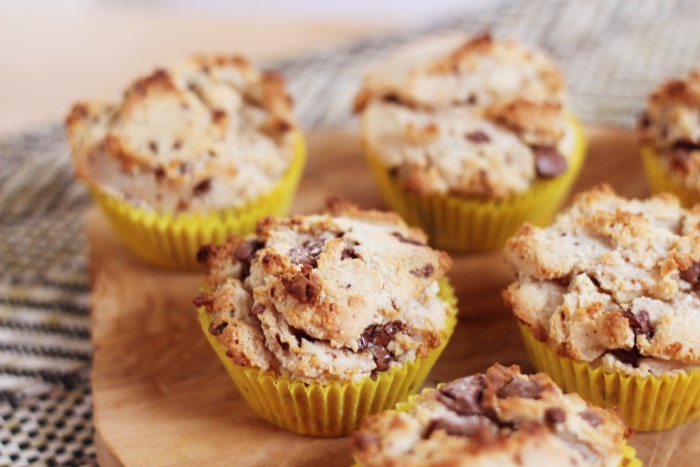 Het kan zijn dat ze, wanneer ze nog warm zijn, niet uit de vorm te krijgen zijn omdat de yoghurt het geheel wat zwaarder maakt. Zodra het is afgekoeld zal dit een stuk makkelijker gaan maar zal het nooit een compacte muffin zijn, wat verder prima is 🙂
Eetsmakelijk!