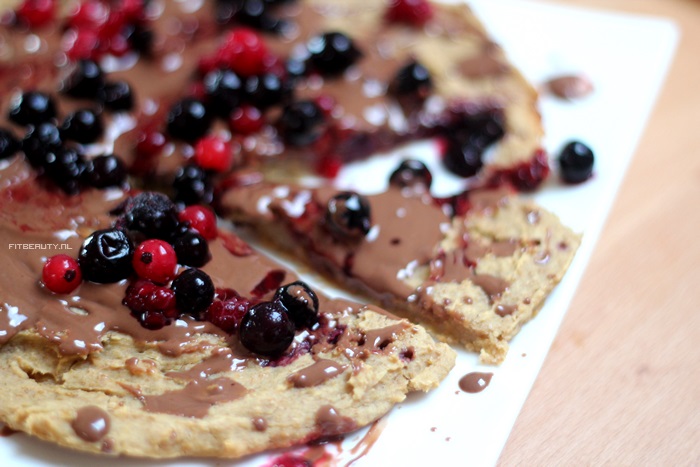 Vorige week nam ik weer eens tijd om te experimenteren met een ontbijt recept. Maar je kunt het net zo goed zien als een toetje. Of eigenlijk is dit gewoon Teni's favoriete voedsel. Zoetigheid. En het liefste met een gezonde twist. Bij deze dus met een kikkererwtenbodem! Je kunt er verschillende variaties op maken. We noemen het "blondies" ik heb het ook niet bedacht.
Wat heb je nodig? Je kunt hem dus gemakkelijk niet-glutenvrij maken door een andere meelsoort te kiezen
50 gram kikkererwtenmeel (dit heb ik gebruikt)/ kamutmeel / volkoren bloem / rogge bloem etc.
150 gram kikkererwten uit blik (uitgelekt)
1 – 2 eetlepels honing / agave / ahoorns siroop
1 theelepel bakpoeder (kun je weglaten voor glutenvrij)
2 eetlepels amandelmelk / sojamelk / koemelk
olie om mee in te vetten
Topping:
Gesmolten chocolade
Fruit
Verwarm de oven vast voor op 190 graden Celcius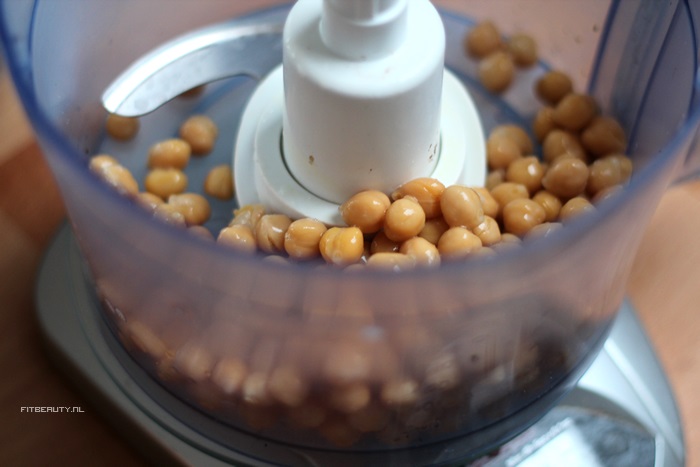 De kikkererwten in de keukenmachine en malen!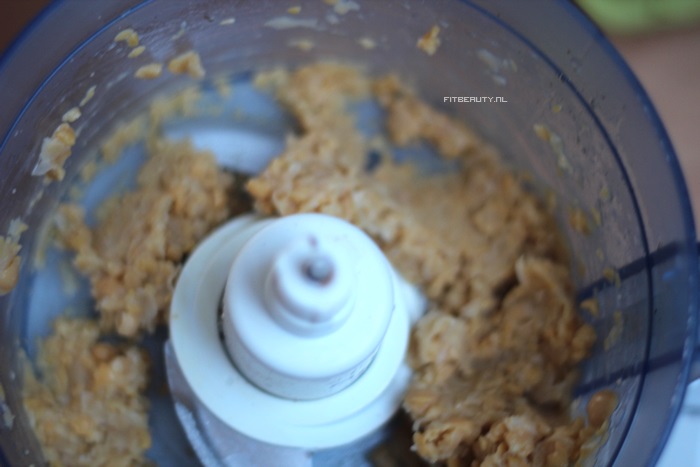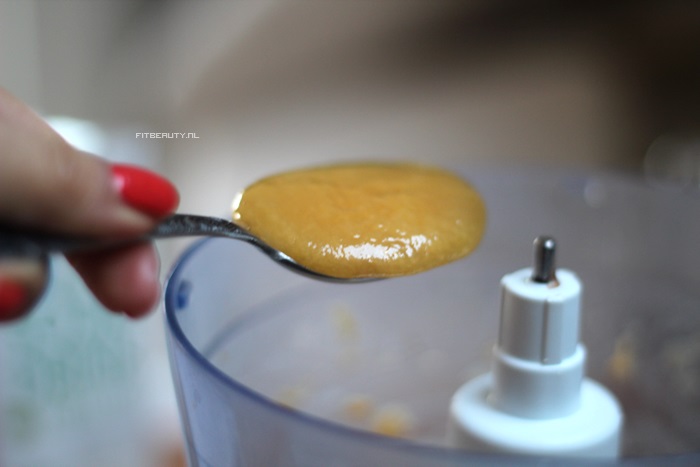 Vervolgens doe je de honing erbij, en nogmaals de keukenmachine aanzetten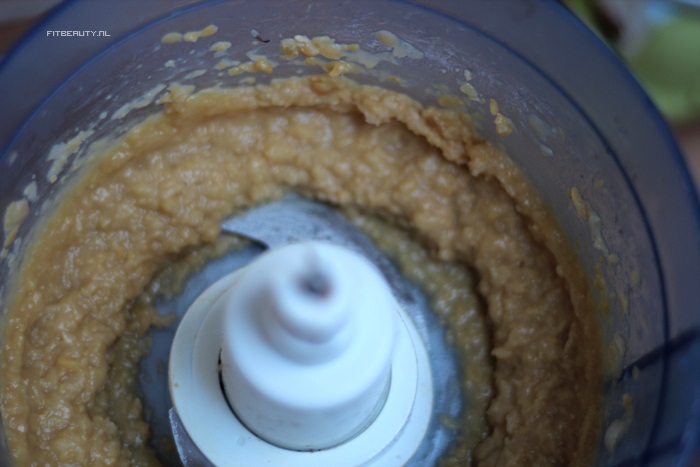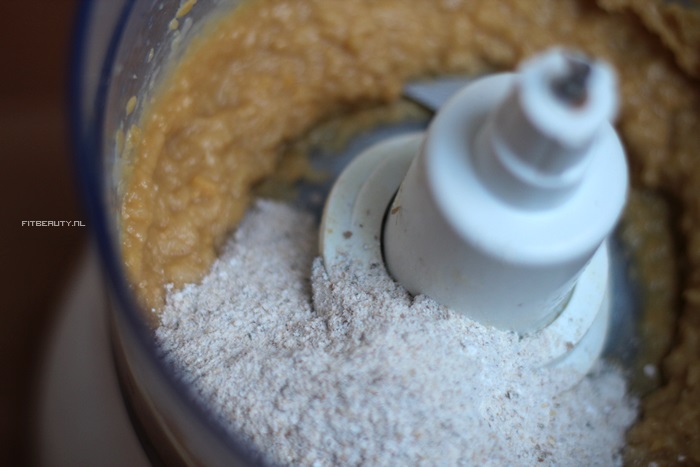 Meng in een aparte kom de bloem/meel met het bakpoeder en doe dit vervolgens bij het kikkererwtenmengsel in de keukenmachine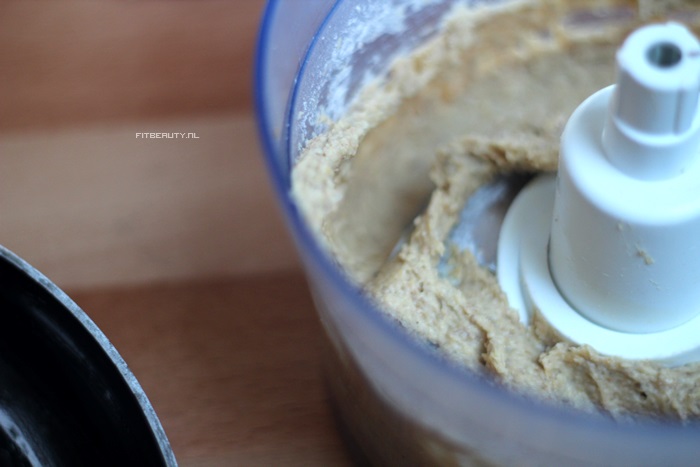 Het wordt een plakkerige, gladde massa!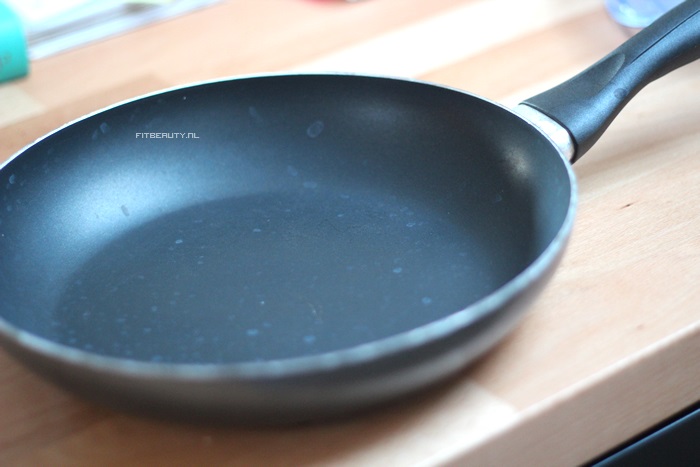 Je kunt de bakplaat gebruiken, een ovenschoten, een pizzaplaat of een koekenpan zoals ik heb gedaan, vet deze een beetje in (boter/olijfolie/kokosolie)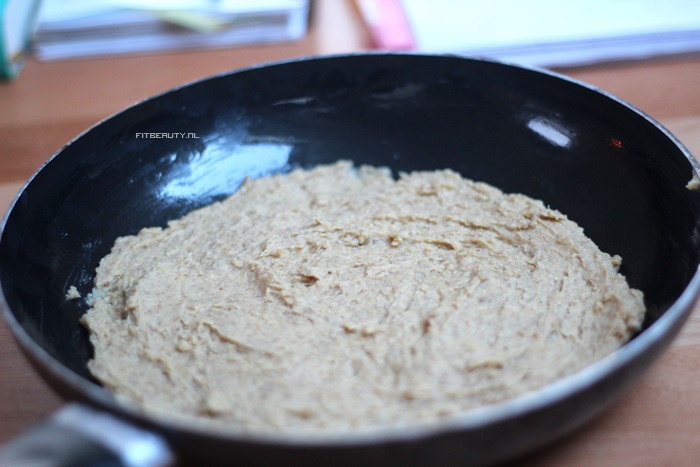 Let op: dit wordt plakkerig! Verplaats het mengsel naar de pan en gebruik de bolle kant van de lepel om hem "glad" te strijken.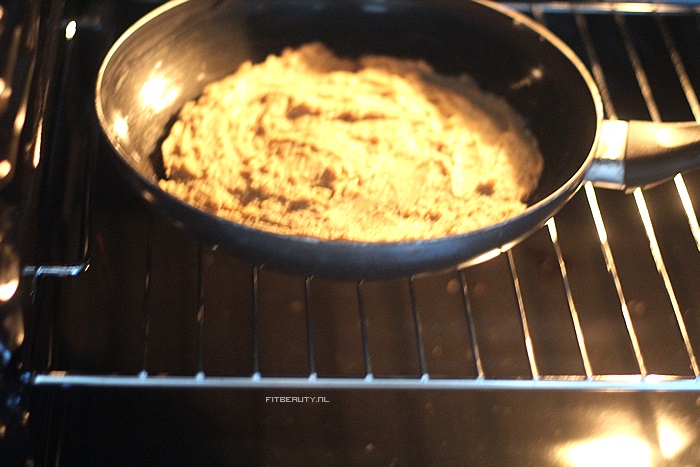 En dan gaat hij de oven in! Daag! Voor zo'n 20 tot 30 minuten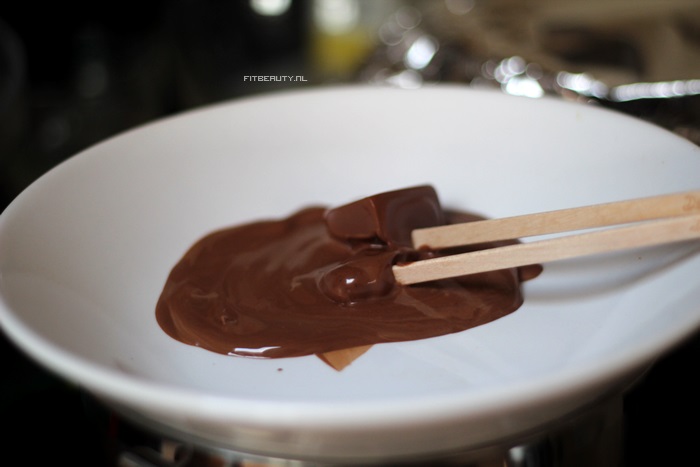 Het enige aan chocolade dat ik nog in huis had waren twee van die stokjes om chocolademelk mee te maken. Dus heb ik dit gesmolten. Je kunt dus gemakkelijk zelf blokjes chocolade (wit/melk/puur) smelten als je wilt. Of je gebruikt geen chocolade maar honing, of misschien kwark, dit is geheel optioneel!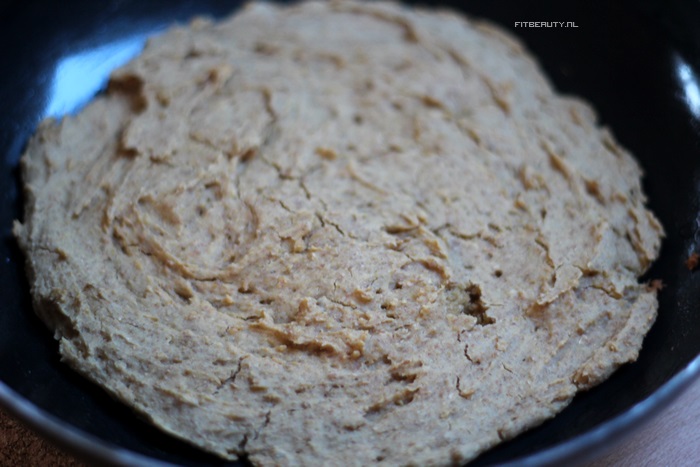 Zo komt hij dan de oven uit!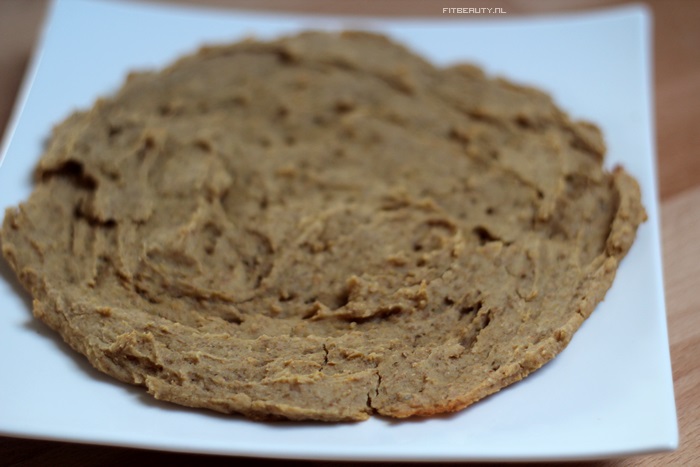 Verplaats de bodem naar een bord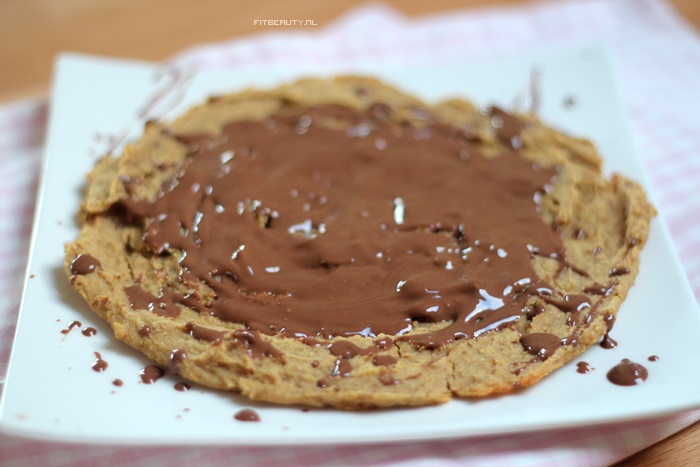 Chocolade eroverheeeeen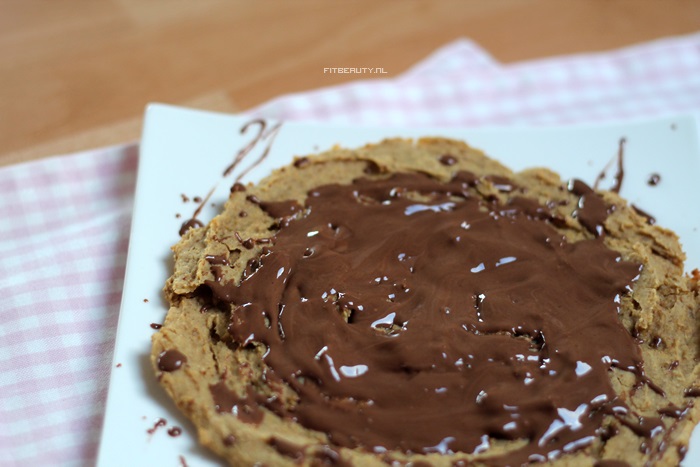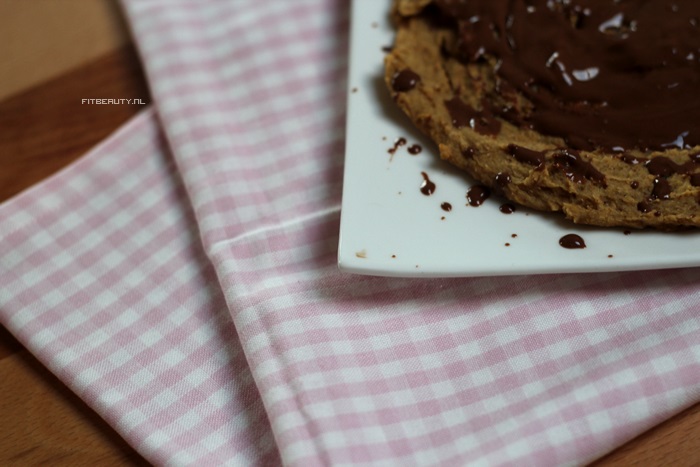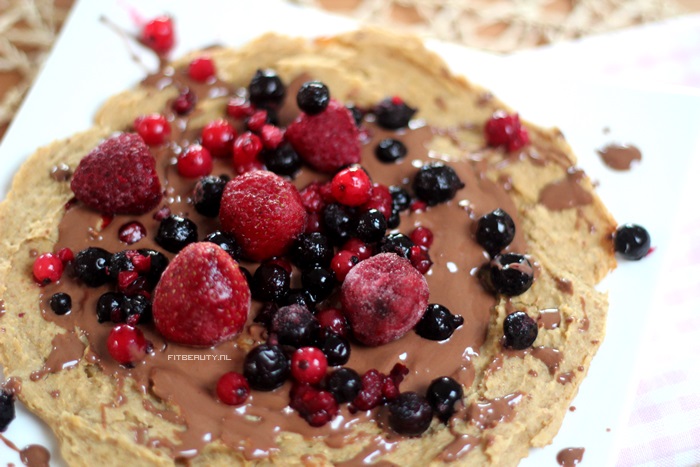 En vervolgens heb ik er diepvriesfruit overheen gedaan. Vind ik toch weer een mooi gezicht zo 🙂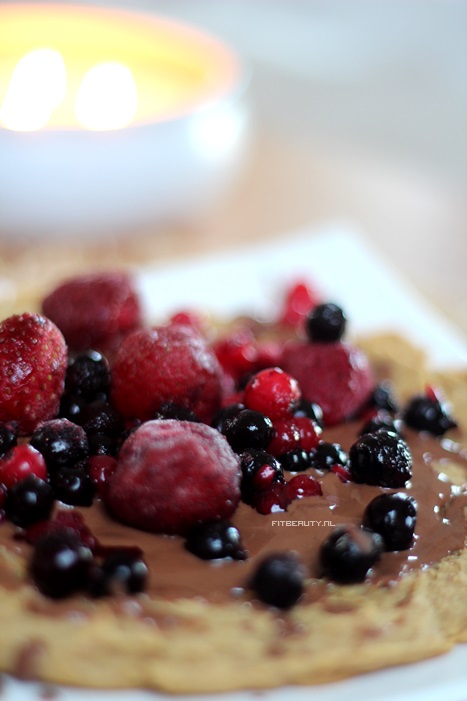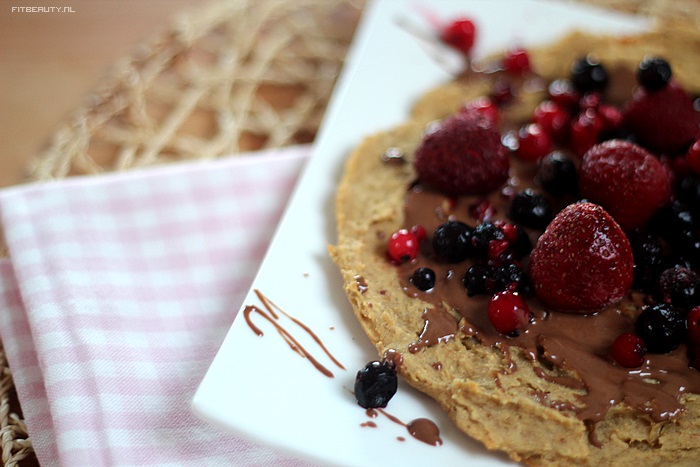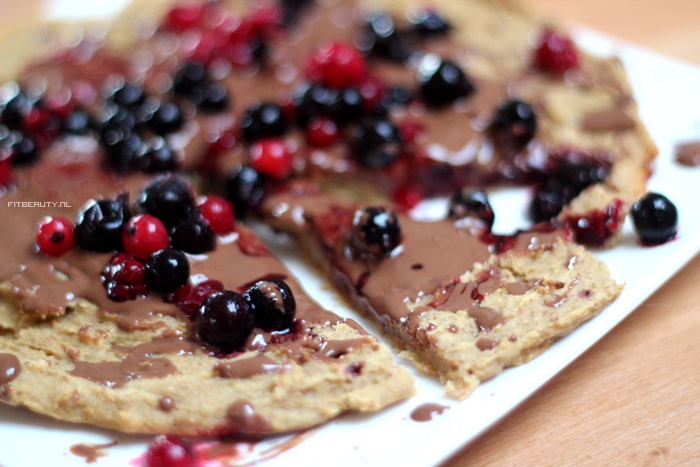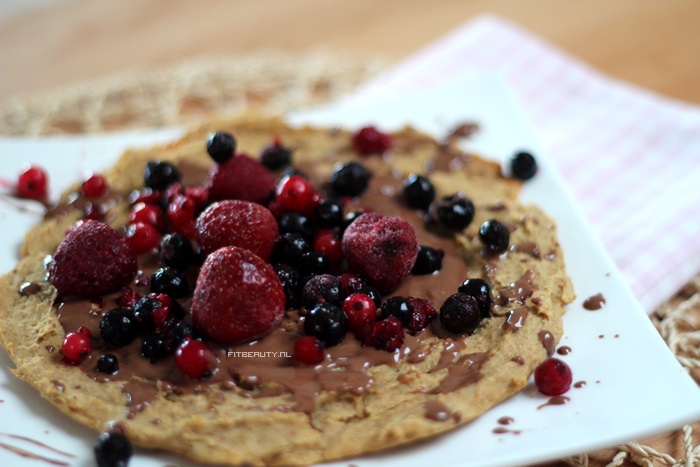 Je kan de bodem makkelijk 2 dagen in de koelkast bewaren of een weekje in de vriezer 🙂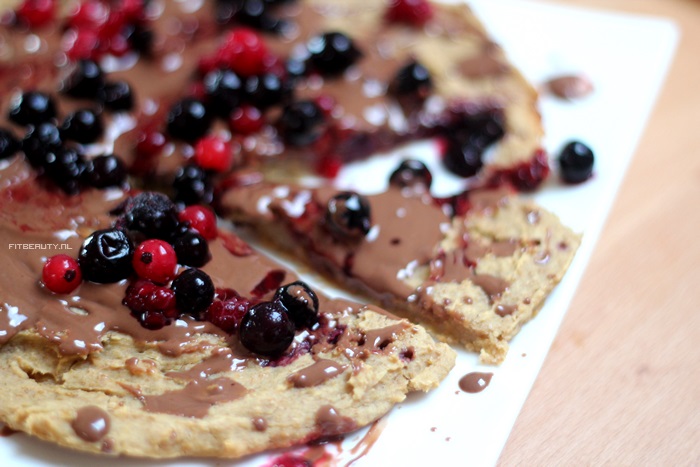 Eetsmakelijk!