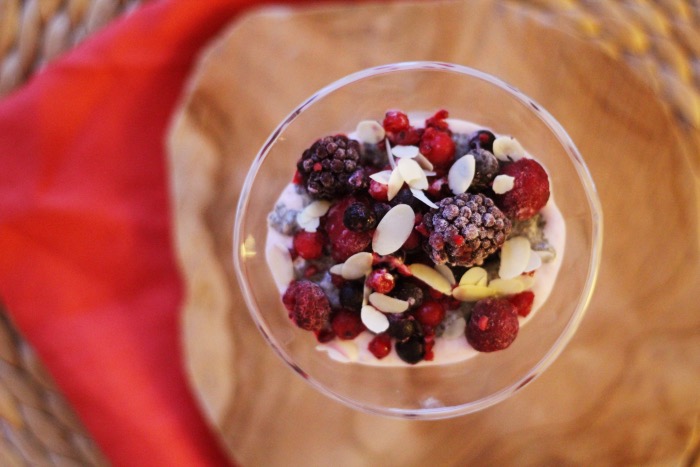 Parfaits zien er zo fancy uit en je kunt ze zo romige en calorierijk maken als je maar wilt maar omgekeerd ook: een lichtere variant voor een warme zomerse ochtend is ook prima te doen met de juiste ingrediënten. Ik weet talloze combinaties maar laat ik beginnen met één eerste variant met magere kwark, chia en bevroren bosvruchten 🙂 
Wat heb je nodig voor 1 portie?
10 gram chiazaad
50 ml (plantaardig) melk
100 gram magere kwark*
1-2 eetlepels jam
1-2 eetlepels (diepvries) bosvruchten
theelepel amandelschaafsel
* je mag eigenlijk zelf weten hoeveel kwark je wilt. Evenals met alle andere ingrediënten, het is jouw parfait! De verhouding voor chiazaad en (plantaardig)melk dien je echter wel aan te houden zodat je een gel/pudding substantie krijgt.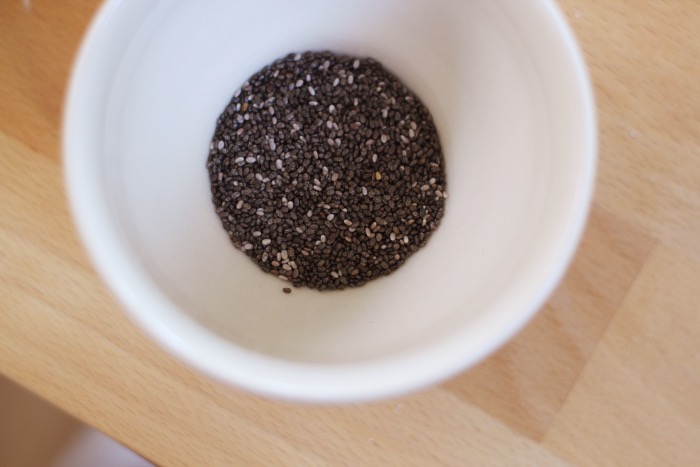 Doe het chiazaad in een kommetje en voeg dan de melk eraan toe. Laat dit minstens 2 uur intrekken zodat het een lekkere pudding substantie heeft gekregen.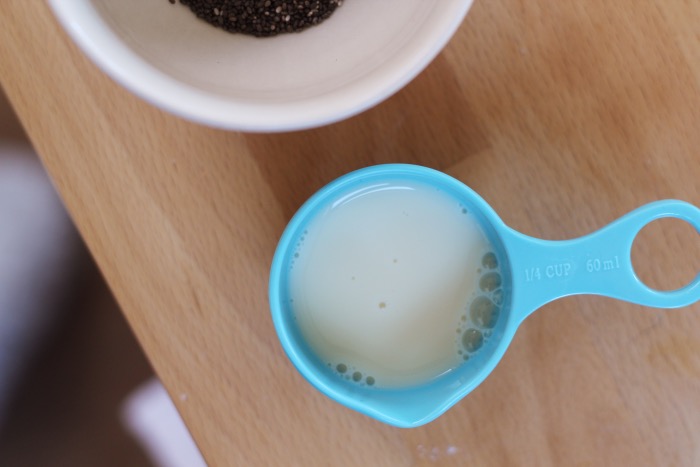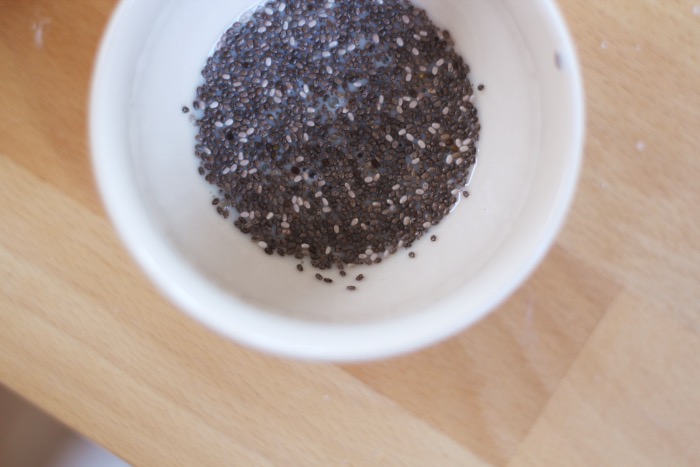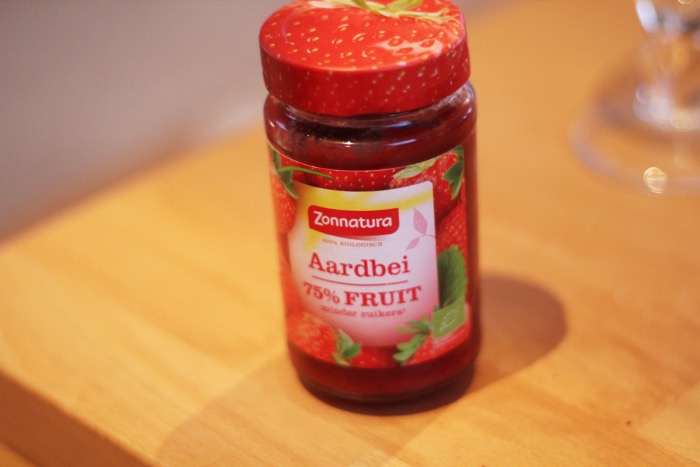 Ik ben al heel lang fan van de Zonnatura jam (kijk maar naar dit vergelijkingsartikel!) het bevat echt weinig calorieën vergeleken met andere jammetjes en de ingrediënten zijn ook nog eens top! Ik meng wel eens een eetlepel door de kwark, superlekker!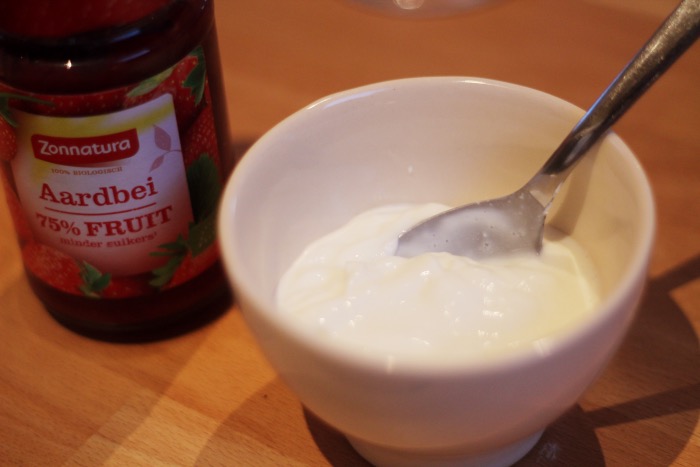 Zo ook voor de parfait, dit scheelt weer en het zorgt voor een goede maar lichte basis!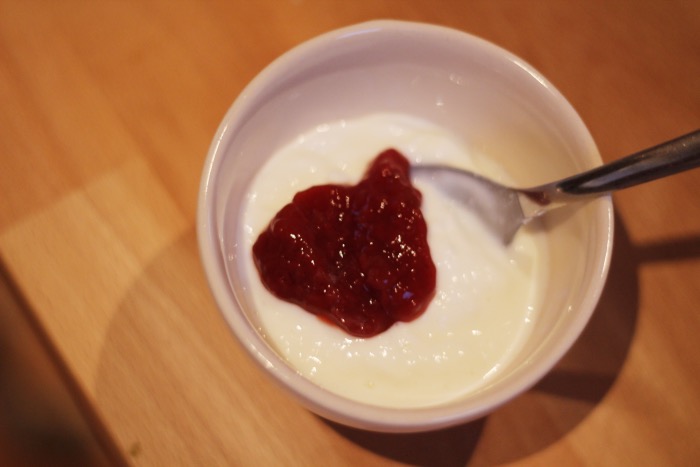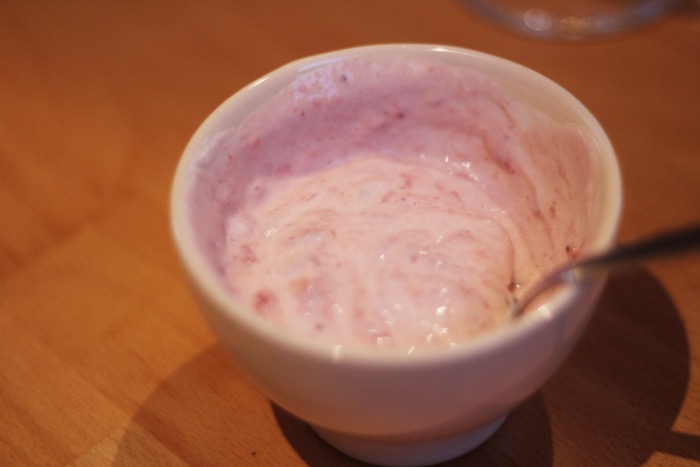 Even roeren en dit is het resultaat.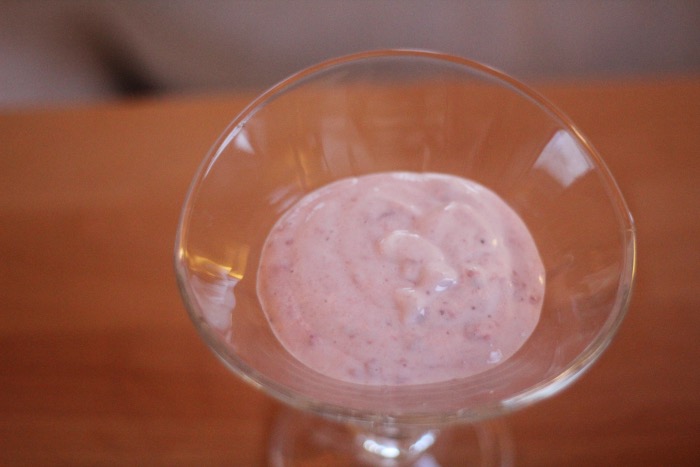 Een hoog glas of een ander schaaltje is altijd goed voor parfait recepten, het mooiste is als het glas doorzichtig is (zonder kleurtje), zo kun je de laagjes goed zien.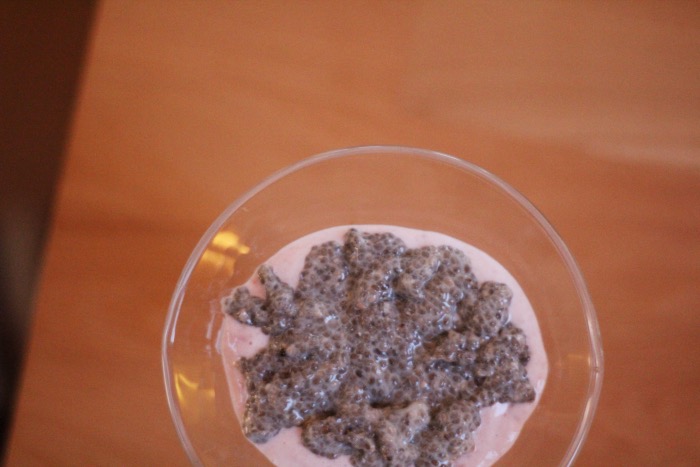 Eerst een laagje kwark met jam, dan een laagje chiapudding! Jummmm, dit gaat heel lekker zijn wanneer je met een lepel door de parfait gaat en wat kwark, jam en chiapudding meepikt.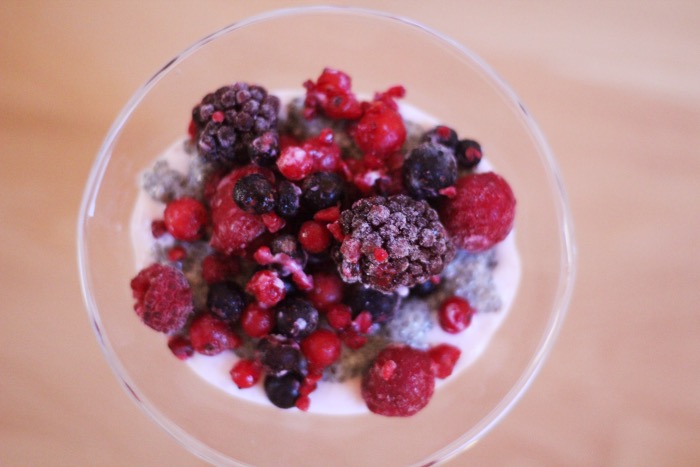 Vervolgens het fruit erbovenop. Je kunt natuurlijk elk soort fruit gebruiken dat je wilt.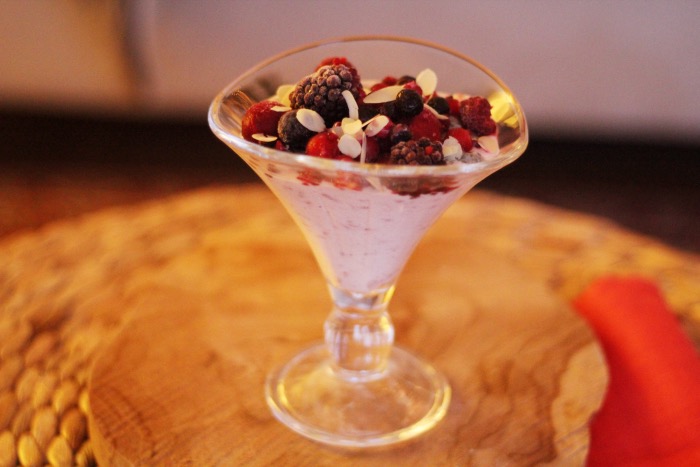 Om het af te maken heb ik er nog wat amandelschaalfsel bovenop gedaan, beetje 'crunch' maar nog steeds licht. Je kunt natuurlijk ook muesli of cruesli gebruiken als je dat wilt.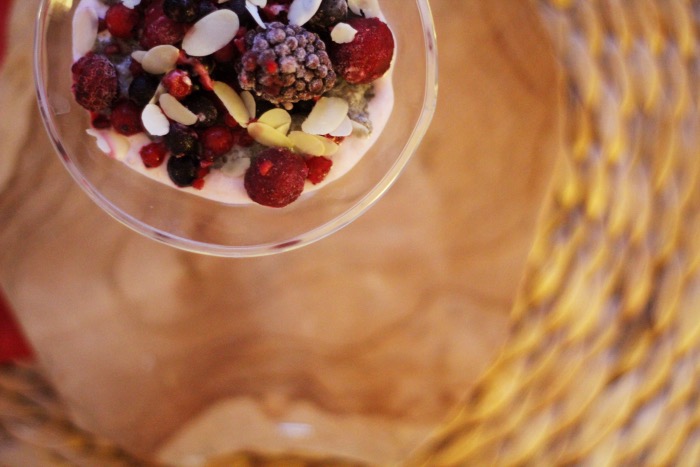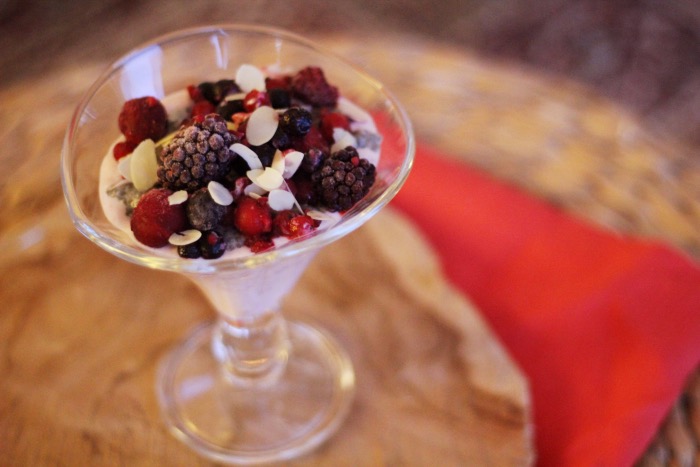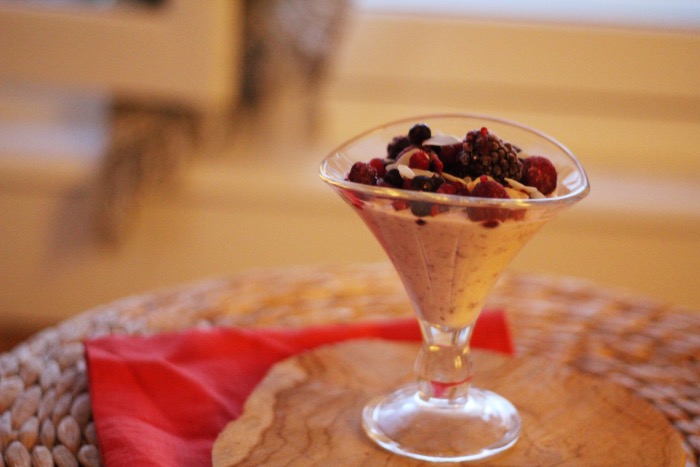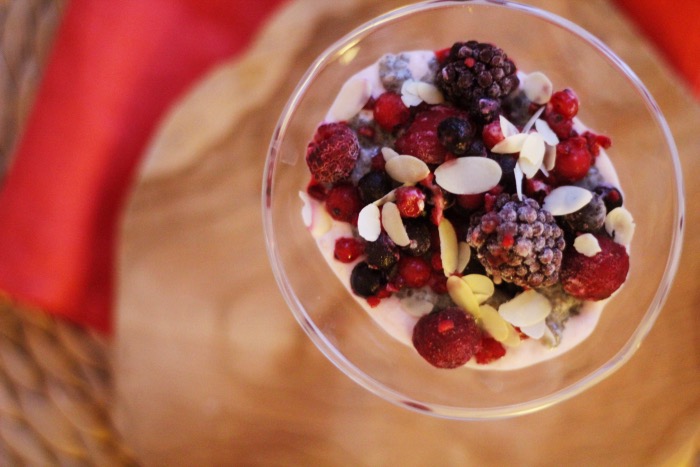 Ziet er fancy uit, maar best easy te maken zoals je ziet! Als toetje of als ontbijt, of.. Gewoon, als voedsel ergens op de dag 🙂 Smakelijk!