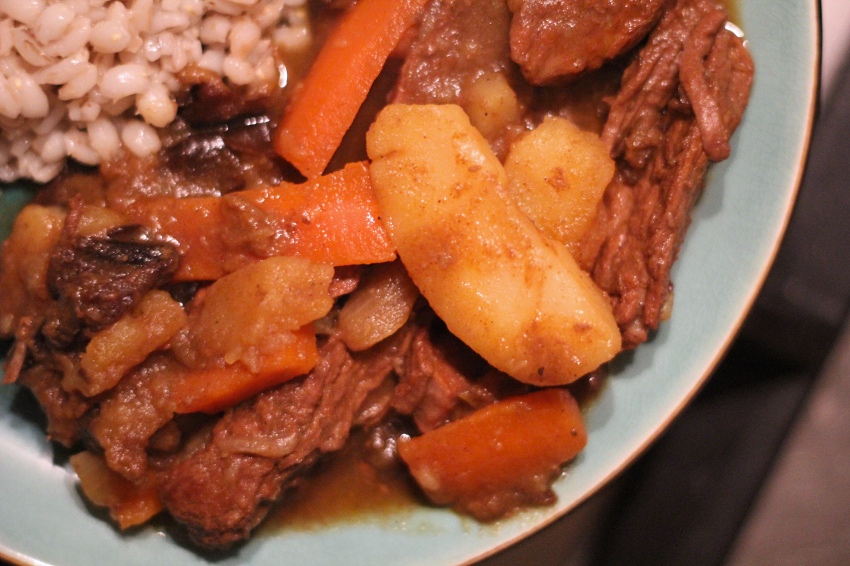 Als er één gerecht was dat ik zo snel mogelijk wilde namaken na terugkomst uit Marokko, dan was het wel de tajine met rundvlees en zoete pruimen. Aangezien ik zelf geen tajine heb in huis, besloot ik er een stoofpot van te maken.
De kruiden, de smaken, de geur, álles aan dit gerecht geeft me een warm gevoel van binnen. En ik deel het heel graag met jou! 
Wat heb je nodig voor 4 personen?
500 gram stoofvlees
1 ui, grof gesnipperd
300 gram wortels, in reepjes gesneden
300 gram aardappelen, in reepjes gesneden
handje gedroogde pruimen (zonder pit en anders niet vergeten de pit eruit te halen!)
1 blokje groentebouillon
olie om in te bakken
1 theelepel paprika poeder
1 theelepel kaneel poeder (evt. ook een kaneelstokje)
1/4 theelepel gemberpoeder
2 theelepels komijn poeder
peper en zout naar smaak
OPTIONEEL: mespuntje saffraan
Verhit wat olie in een pan en bak hier de stooflappen even kort zodat ze bruin worden aan de buitenkant. Haal ze vervolgens uit de pan en leg ze op een schaaltje even apart. Bak de ui in de pan en los ondertussen het blokje bouillon op in wat heet water. Voeg alle kruiden toe bij de ui en meng het net zolang tot het een soort dikke pasta is geworden. Voeg vervolgens wat water toe.
Dan is het tijd om de wortelen en aardappelen (die in reepjes zijn gesneden) toe te voegen en helemaal onder te laten dompelen in alle lekkere kruiden die inmiddels warm zijn geworden in de pan. Snijd het vlees in kleinere stukken en voeg het weer toe aan de pan.
Snijd de pruimen door midden en voeg ze ook toe aan het geheel. Nog even géén water toevoegen, je wilt dat de pruimen ook hun smaak lekker 'afgeven' aan het geheel en als je er nu al water aan toevoegt dan wordt dat wat lastiger.
Als je saffraan gebruikt, kun je deze alvast in een klein beetje heet water doen, zodat je een 'saffraan bouillonnetje' krijgt. Voeg na een minuut of 5 (wel af en toe roeren) water, de groente bouillon en de saffraan bouillon toe aan de pan. Meng het allemaal lekker door elkaar, zet het vuur laag, deksel op de pan en vervolgens laten sudderen! Als je ook een kaneelstokje gebruikt kun je deze er nu ook bij doen, vergeet alleen niet aan het eind om hem er weer uit te vissen!
Dit kun je van 2 tot 6 uur doen, hoe langer hoe lekkerder naar mijn mening. Kijk wel om de 20 minuten even of er nog genoeg vocht in de pan zit en roer het eventjes door.
Heerlijk met couscous, rijst of bulgur zoals ik heb gemaakt. Enjoy!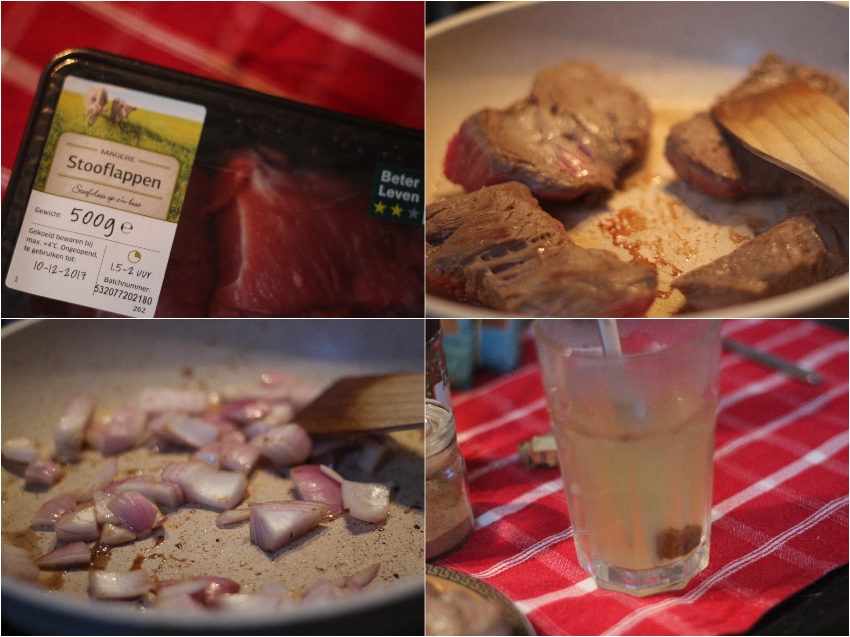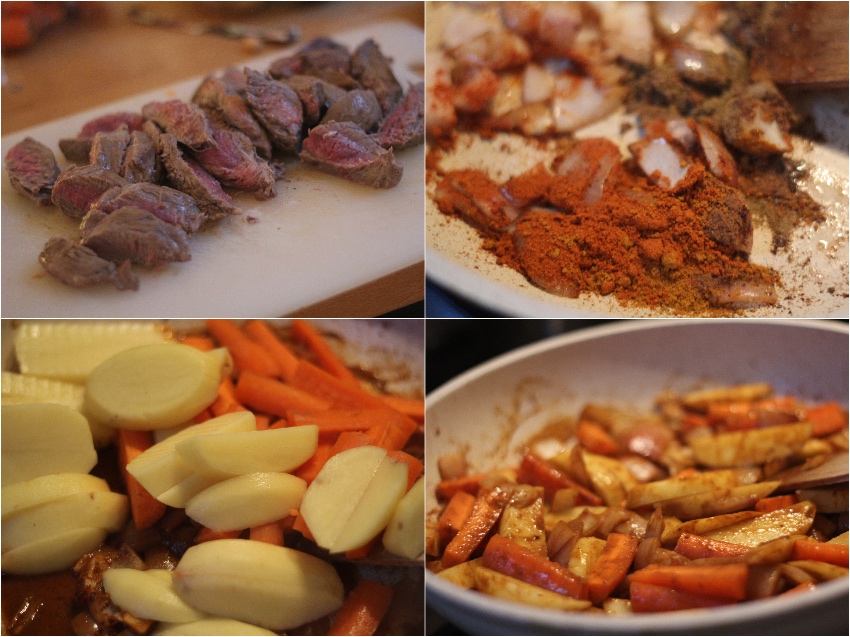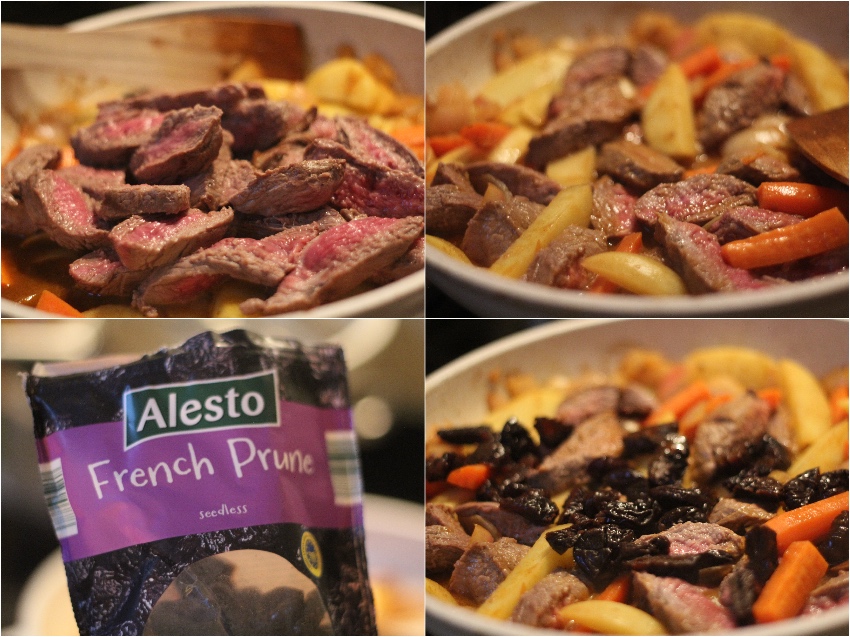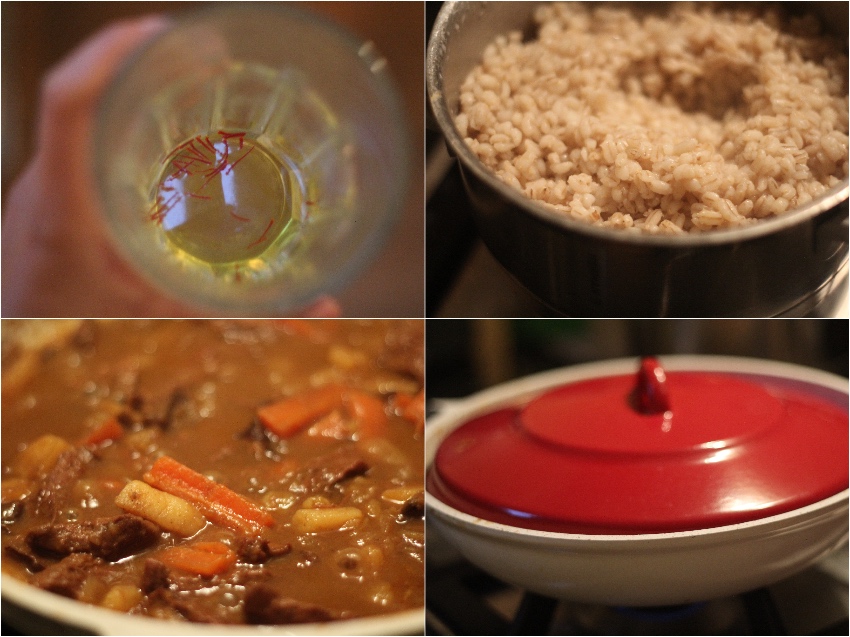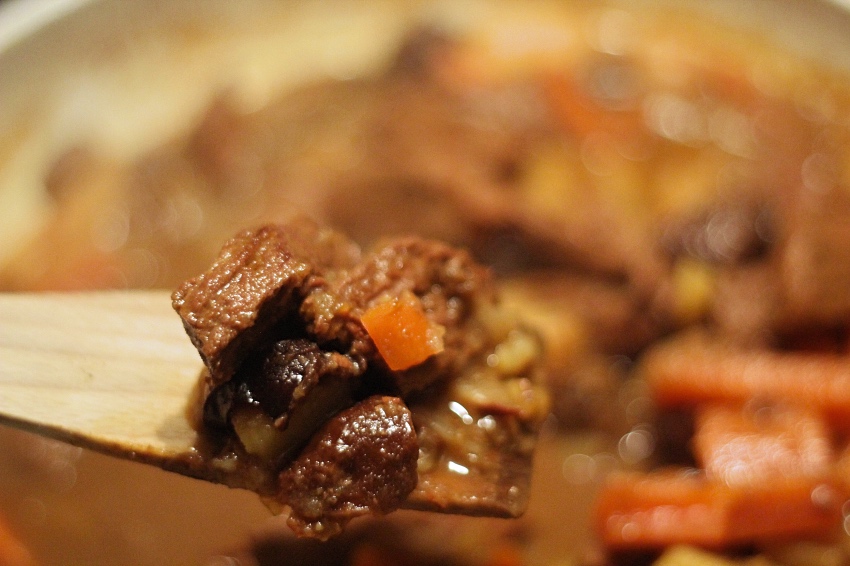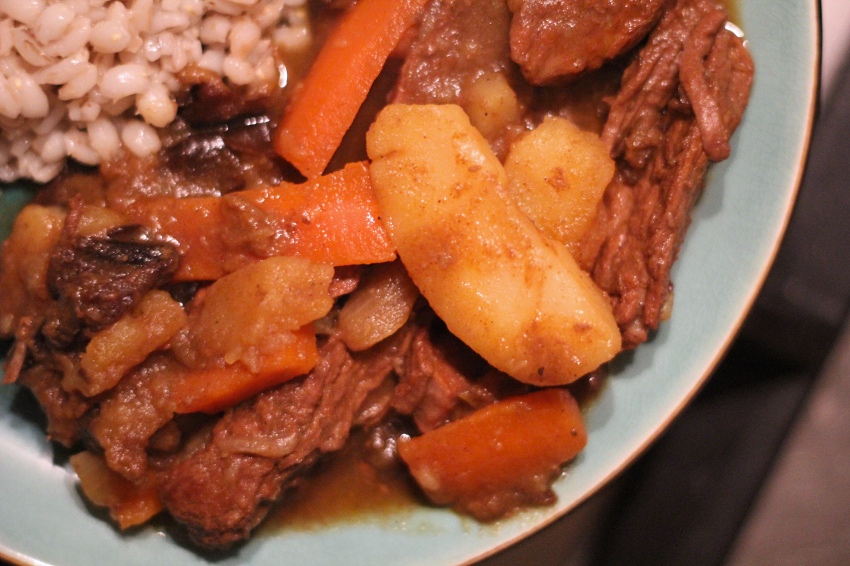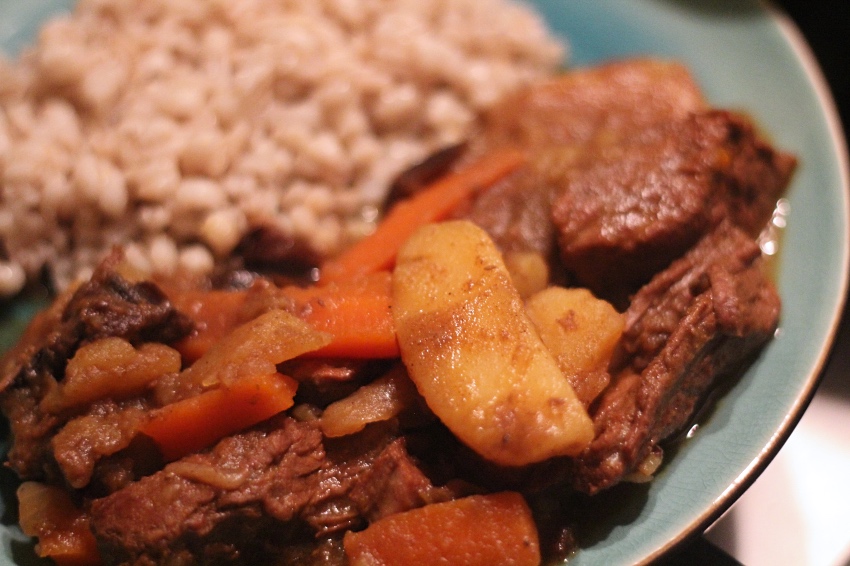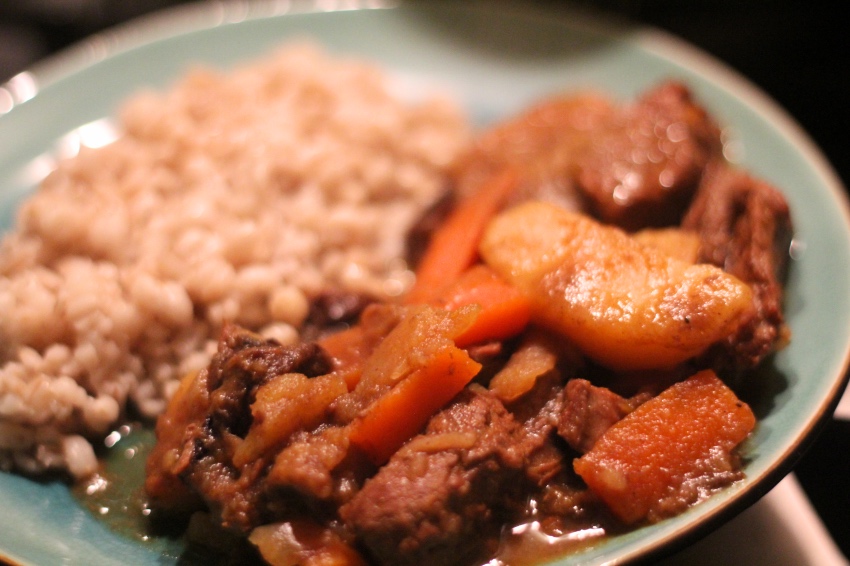 BewarenBewaren
BewarenBewaren