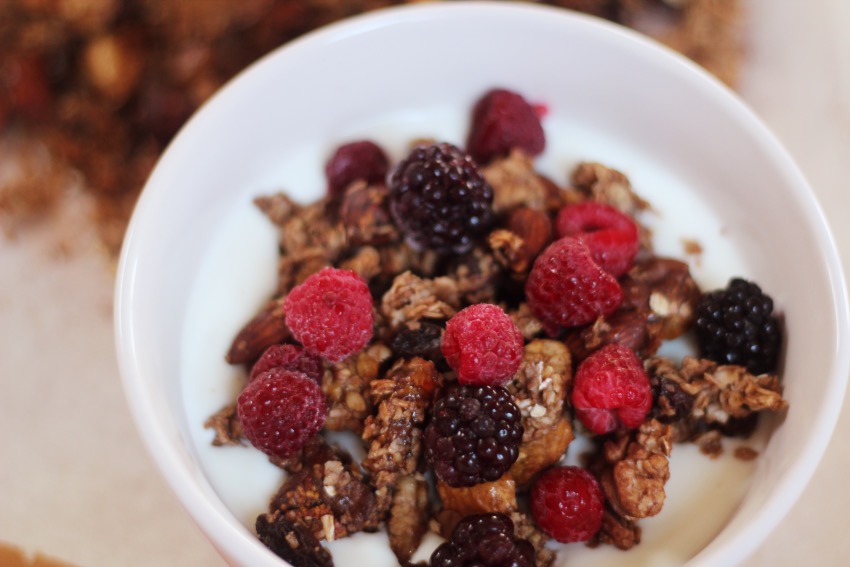 Geloof me, dit is onweerstaanbaar lekker.
We weten allemaal dat cruesli de suiker-tante is op de muesli. Oftewel; door suiker en vet toe te voegen en in de oven te doen plakken de stukken 'muesli' aan elkaar en krijgen ze een knapperige bite; heerlijk! En wat nou beter dan dit zelf te kunnen maken zonder allemaal conserveermiddelen erdoor zoals in de meeste supermarkt varianten! I love it, hierbij het makkelijkste recept dat ik heb voor jullie; zelf cruesli met noten maken!
In 2015 alweer, deed ik een klein onderzoekje in de supermarkt naar de verschillende muesli en cruesli varianten, mocht je hier benieuwd naar zijn: "Welke Muesli of Cruesli is het Gezondst?"
Laten we beginnen met het recept! Wat heb je nodig voor een batch cruesli (6-8 porties)
150-200 gram havermout
3-6 eetlepels noten / zaden  / gedroogd fruit
1-2 eetlepels cacaopoeder
3 eetlepels kokosvet
4-6 eetlepels ahoornsiroop (maple syrup) / honing
theelepel vanille extract
Zoals je ziet kun je flink variëren met de hoeveelheden die je wilt gebruiken, zoeter/minder zoet (suiker) of juist knapperiger/minder knapperig (vet); fout kan het niet gaan; behalve als je het laat verbranden. 😉
Verwarm de oven vast voor op 160 graden Celsius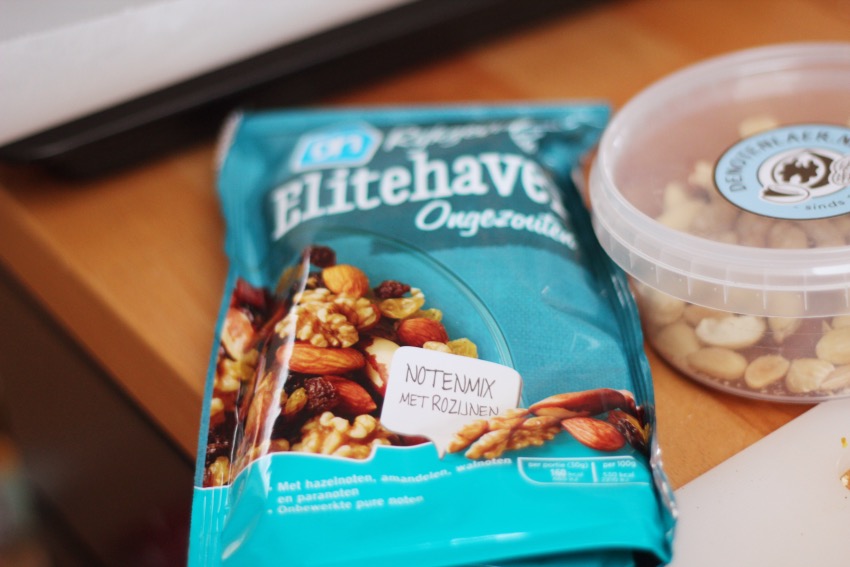 Ik heb allerlei verschillende noten gebruikt die ik in huis had en ook nog wat gedroogde vijgen.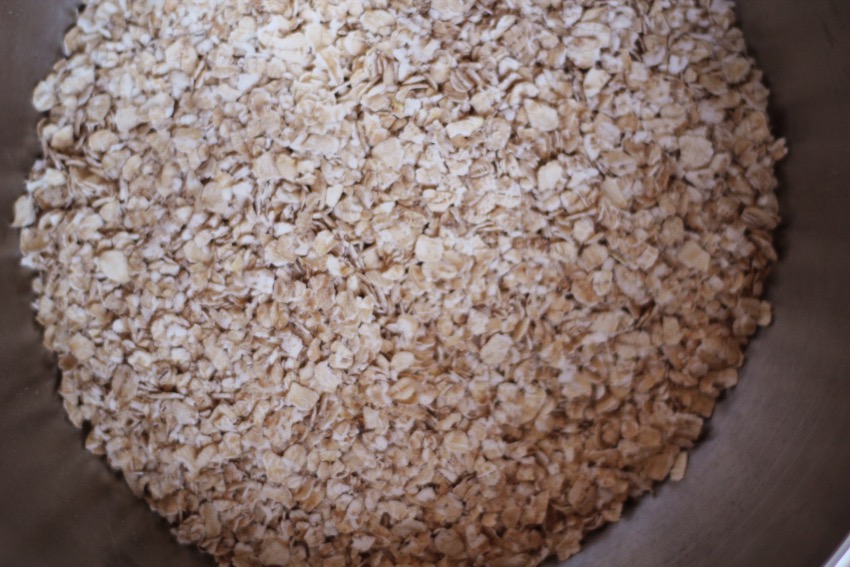 Doe de havermout in een kom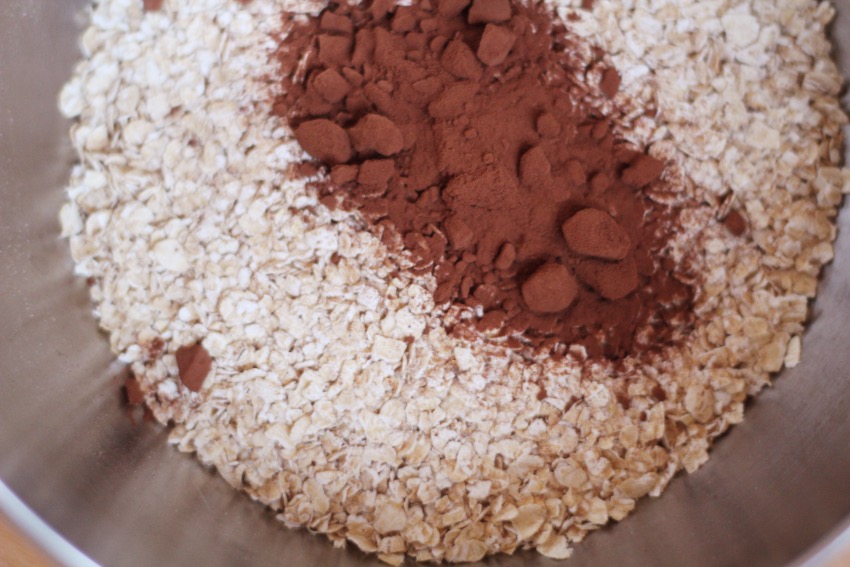 Cacao erbij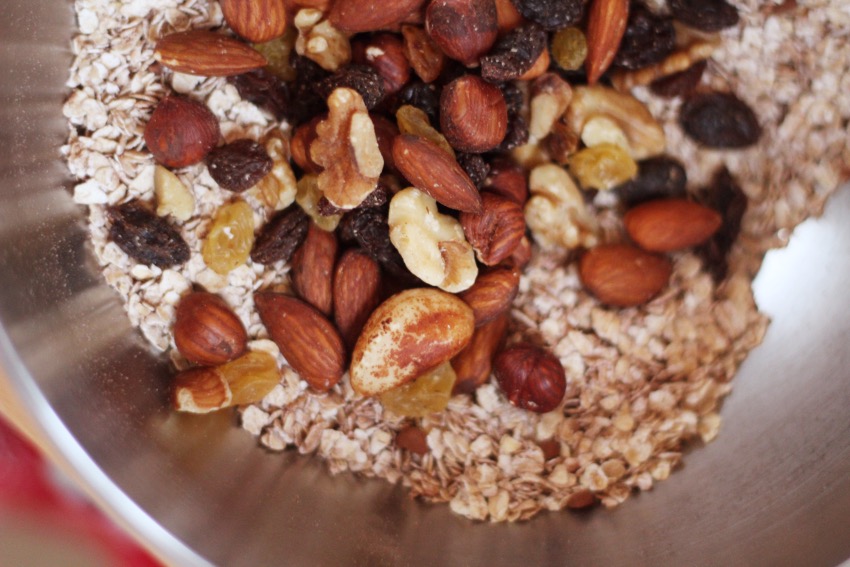 Noten en rozijnen (Elitehaver) erbij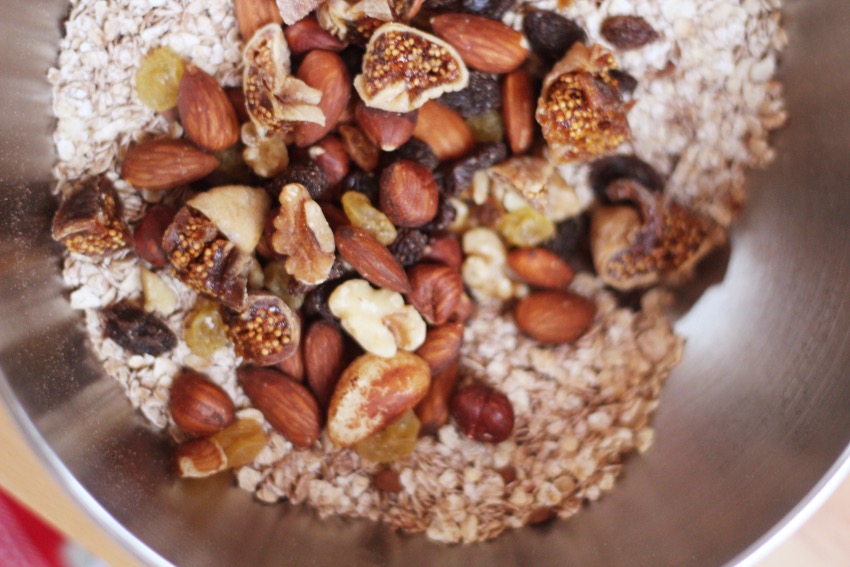 Gedroogde vijgen in stukjes gesneden erbij; eigenlijk gewoon ALLES erbij.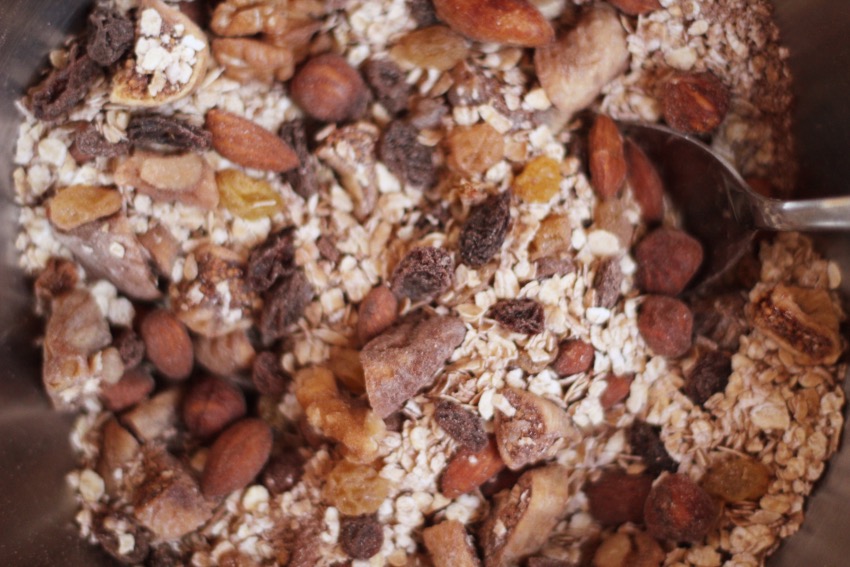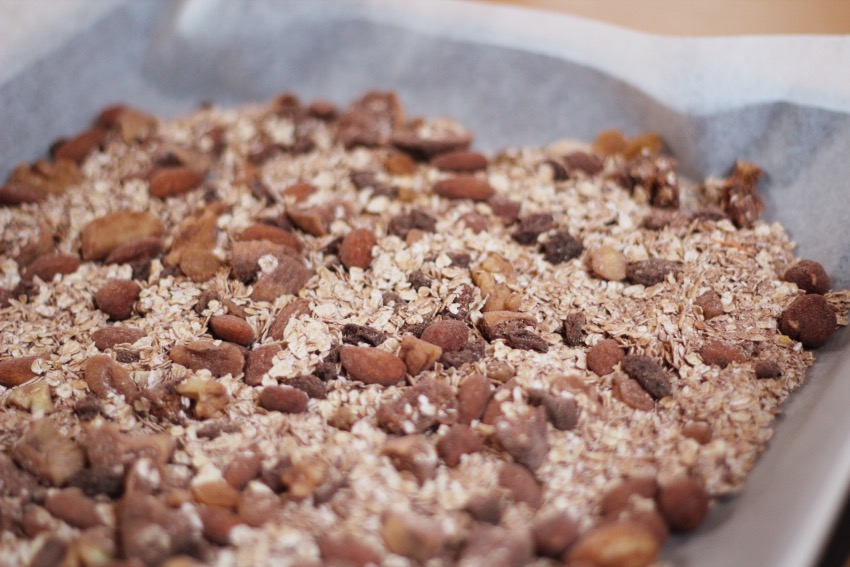 Nadat je het goed gemengd hebt, spreid je het uit over een bakplaat bedekt met een bakpapiertje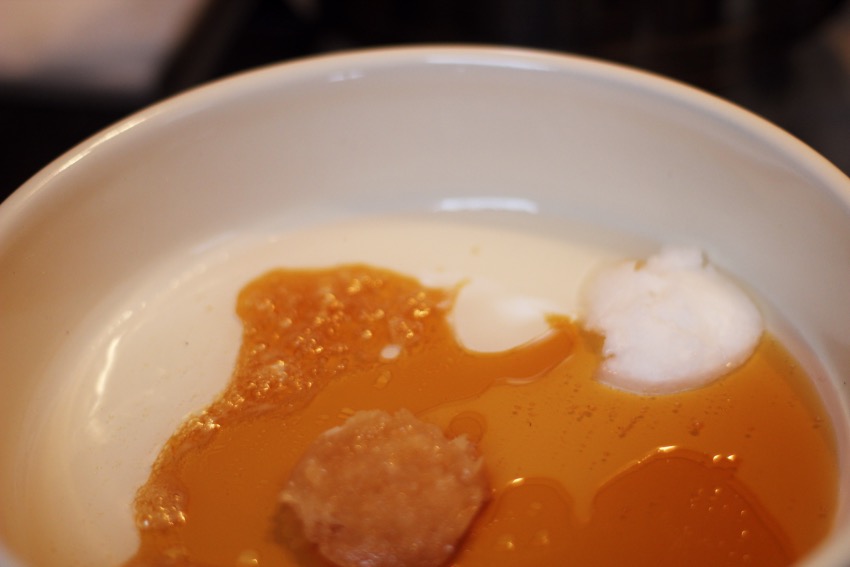 Doe de kokosvet, honing of ahoornsiroop (ik heb beide door elkaar gebruikt) samen met wat vanille extract in een pannetje op het vuur totdat alles gesmolten en gemengd is (meng het even met een lepeltje), haal het dan van het vuur af en giet het over je muesli mengsel op de bakplaat.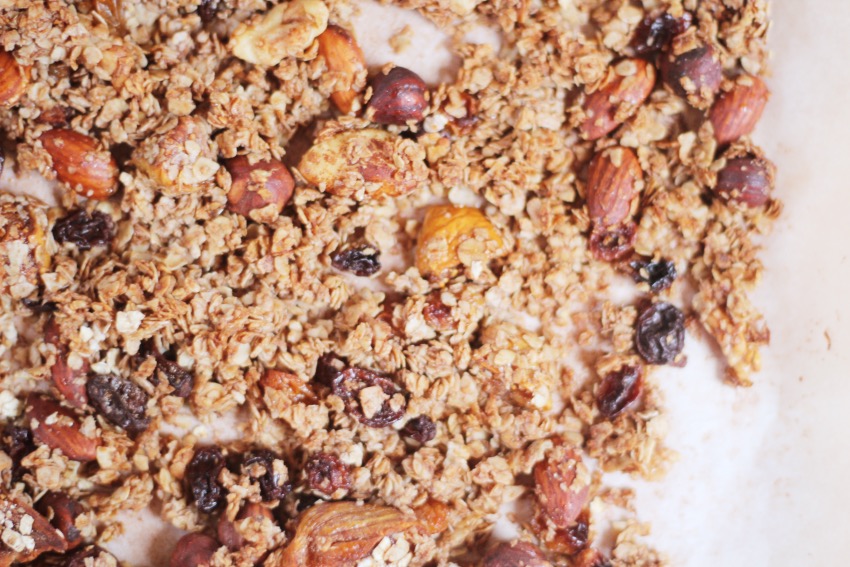 Ga er met een lepel doorheen om alles goed te bedekken, ik vind het lekker als er wat 'klontjes' ontstaan, deze worden superknapperig! Doe dit in de voorverwarmde oven voor 10 minuten, kijk of alles nog goed gaat en het niet aan het verbranden is (dat kan harder gaan dan je denkt). Laat het maximaal 20 minuten in de oven, maar meestal is 15 al voldoende.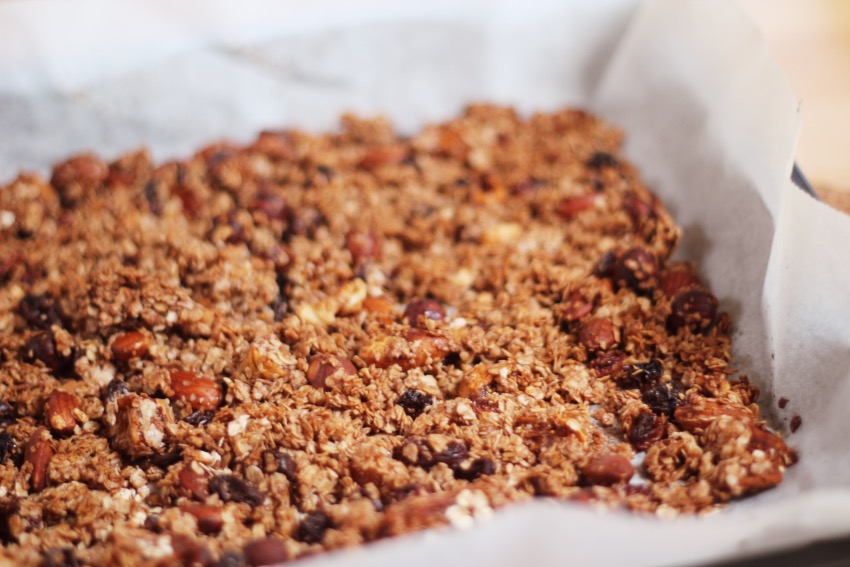 Dit is het resultaat met 15 minuten; heerlijk crunchy! Laat het even rustig afkoelen en 'hard' worden zodat het knapperig wordt.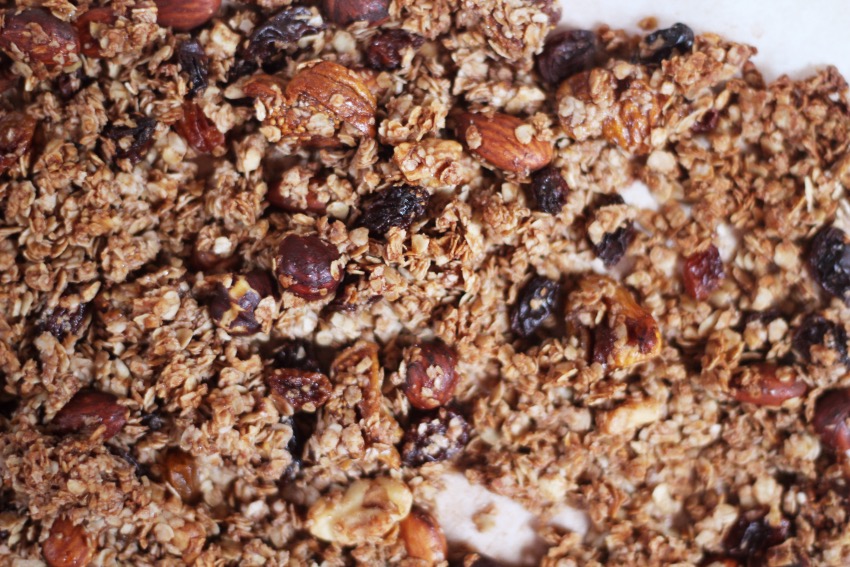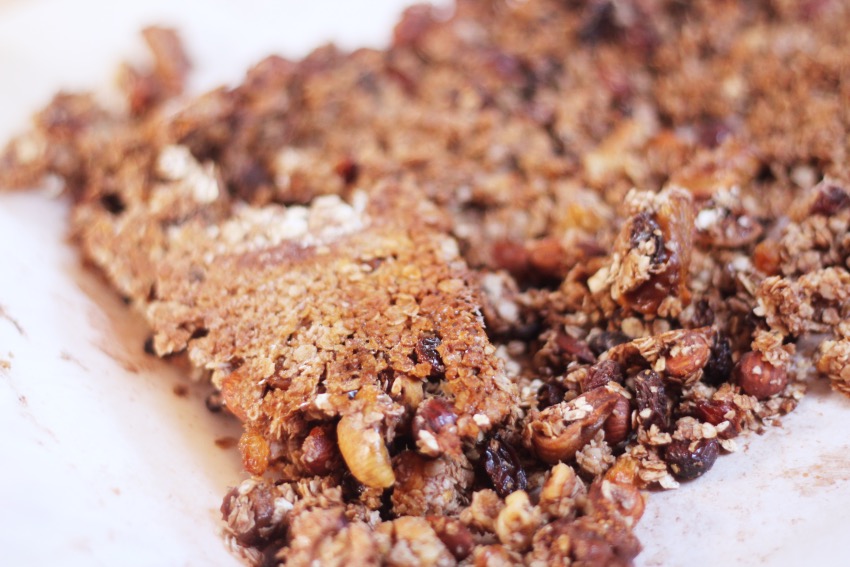 Oeehh dit soort grote stukken!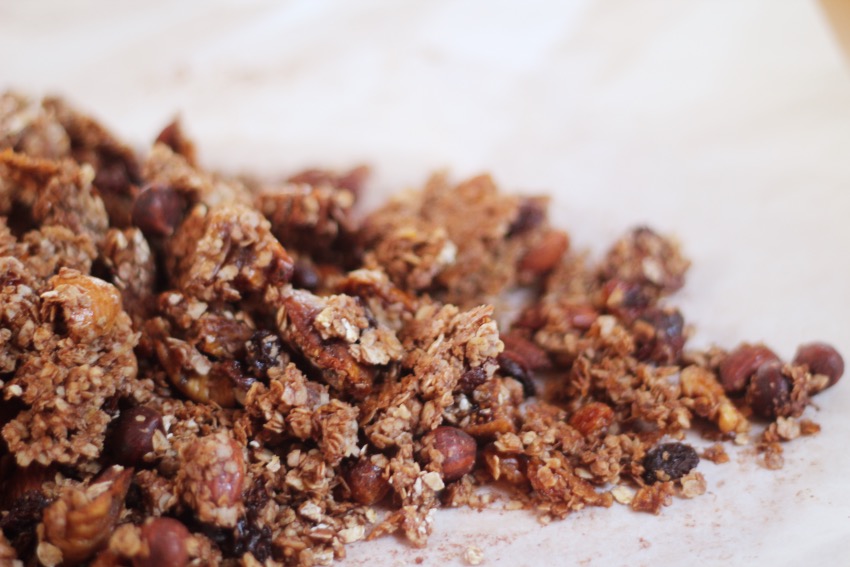 Het enige dat je nu hoeft te doen is.. Opeten! Ik heb dit gedaan met een bakje yoghurt en fruit. De rest heb ik bewaard in een glazen pot.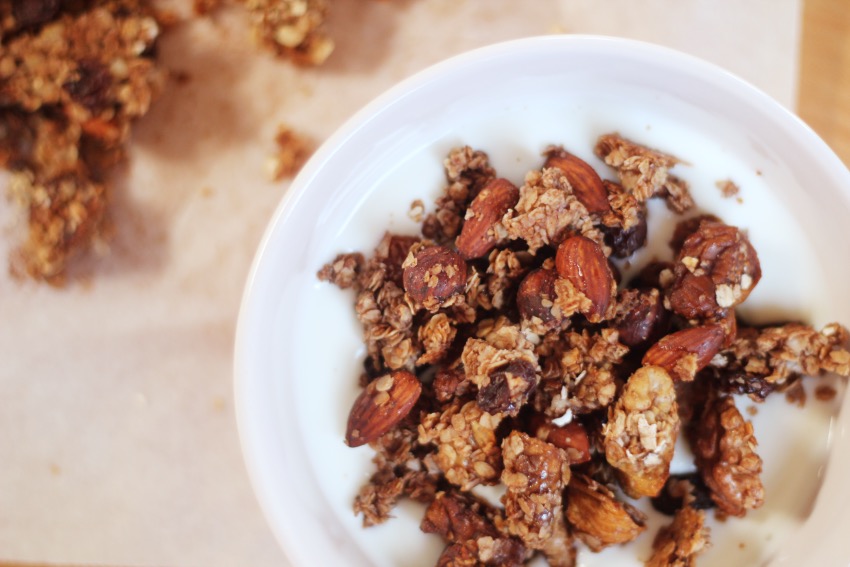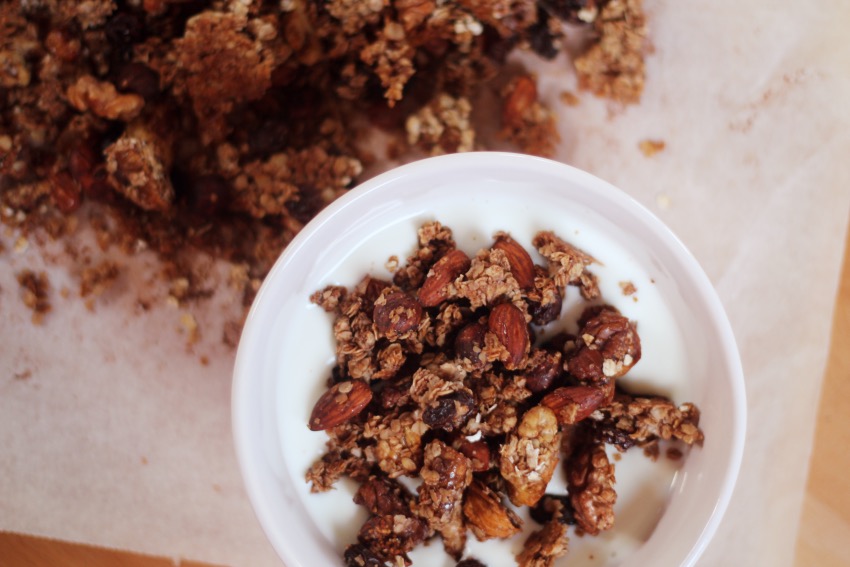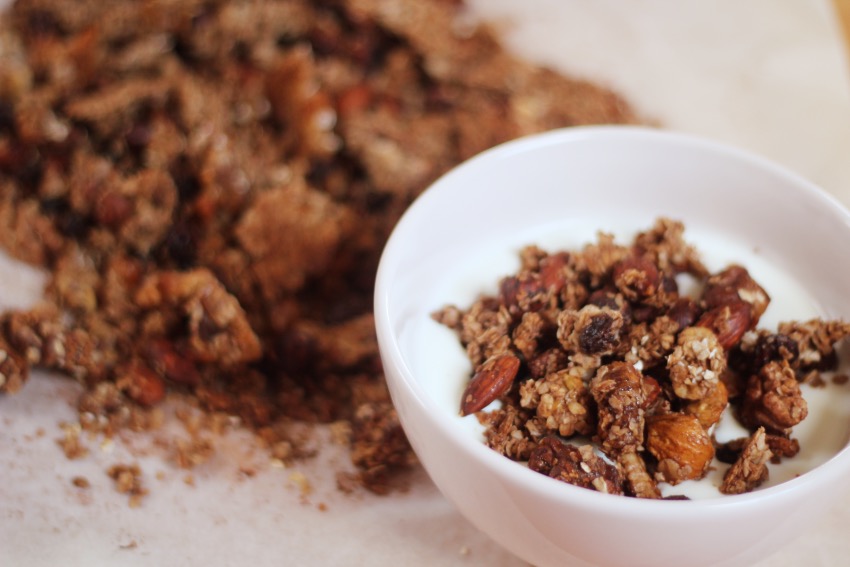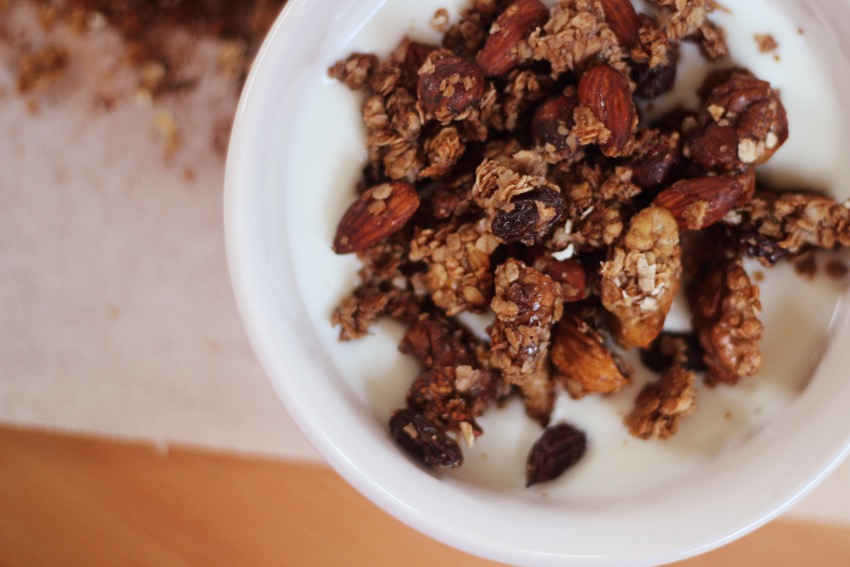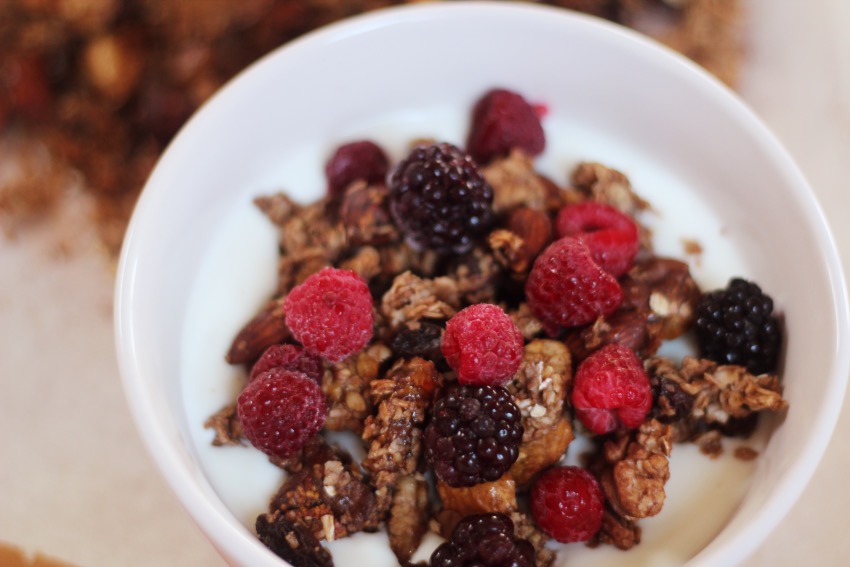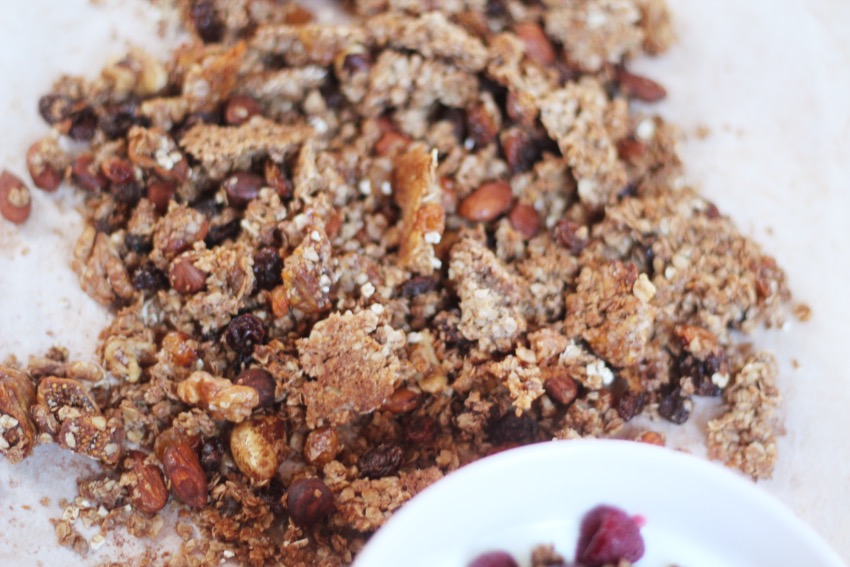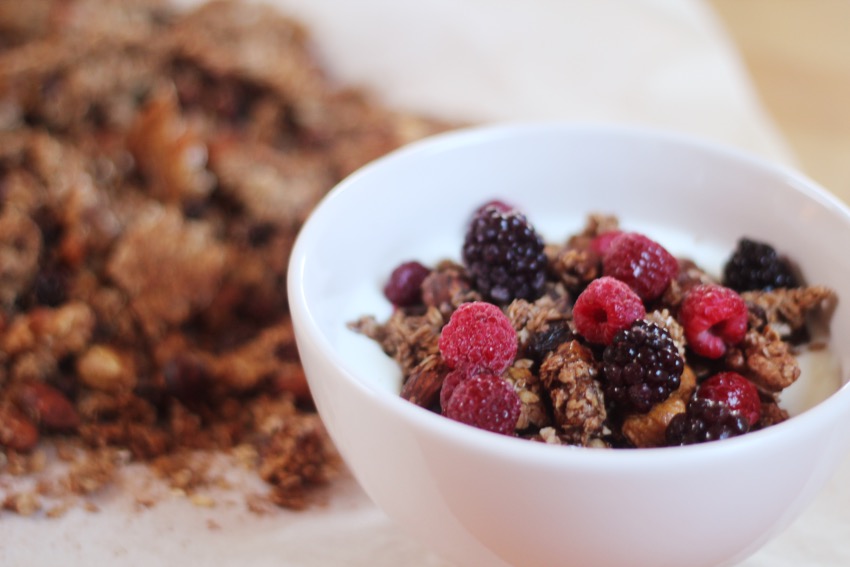 Eetsmakelijk!