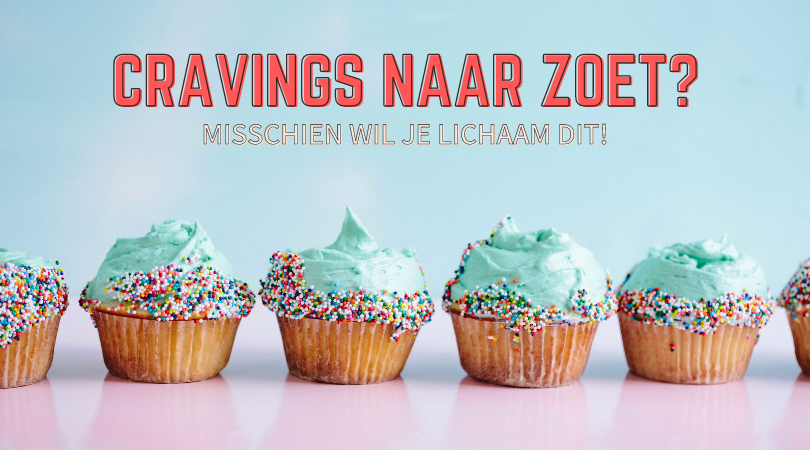 Cravings, trek, zin – soms is het zoet en soms is het zout. Soms is het oprecht wat je even nodig hebt, soms is het gewoonte en soms is er iets anders aan de hand.
Voor dat laatste valt veel te zeggen, want er kan een hoop gaande zijn in je lichaam waarvan je enkel de uitwerkingen ervan ervaart. Bijvoorbeeld cravings naar zoetigheid.
Vandaag deel ik 3 mogelijke redenen waarom je zoveel cravings ervaart naar zoete dingen. Enkel om je op de hoogte te brengen van wat er mogelijk aan de hand kan zijn, dit hoeft niet het geval te zijn maar wie weet gaat er een belletje rinkelen!
1.  Schommelingen in je suikerspiegel
Een piek in je suikerspiegel kan er absoluut voor zorgen dat je kort daarna een enorme craving krijgt naar suiker. Dit gebeurt meestal na het eten van iets suikerrijks zonder vezels, vetten of eiwitten (deze vertragen namelijk de opname van suiker en zorgen voor een geleidelijke verhoging in plaats van een piek). Maar ook wanneer voedsel zo enorm bewerkt is (zelfs als het vet bevat) kan het een piek in je suikerspiegel veroorzaken. Denk aan junkfood, snoep, ijs, chocolade etc.
Om dit zoveel mogelijk te voorkomen is het belangrijk om vezelrijk te eten en te zorgen dat je bij elke maaltijd iets van eiwitten binnen krijgt. Hierdoor stabiliseer je je suikerspiegel en zit je langer vol.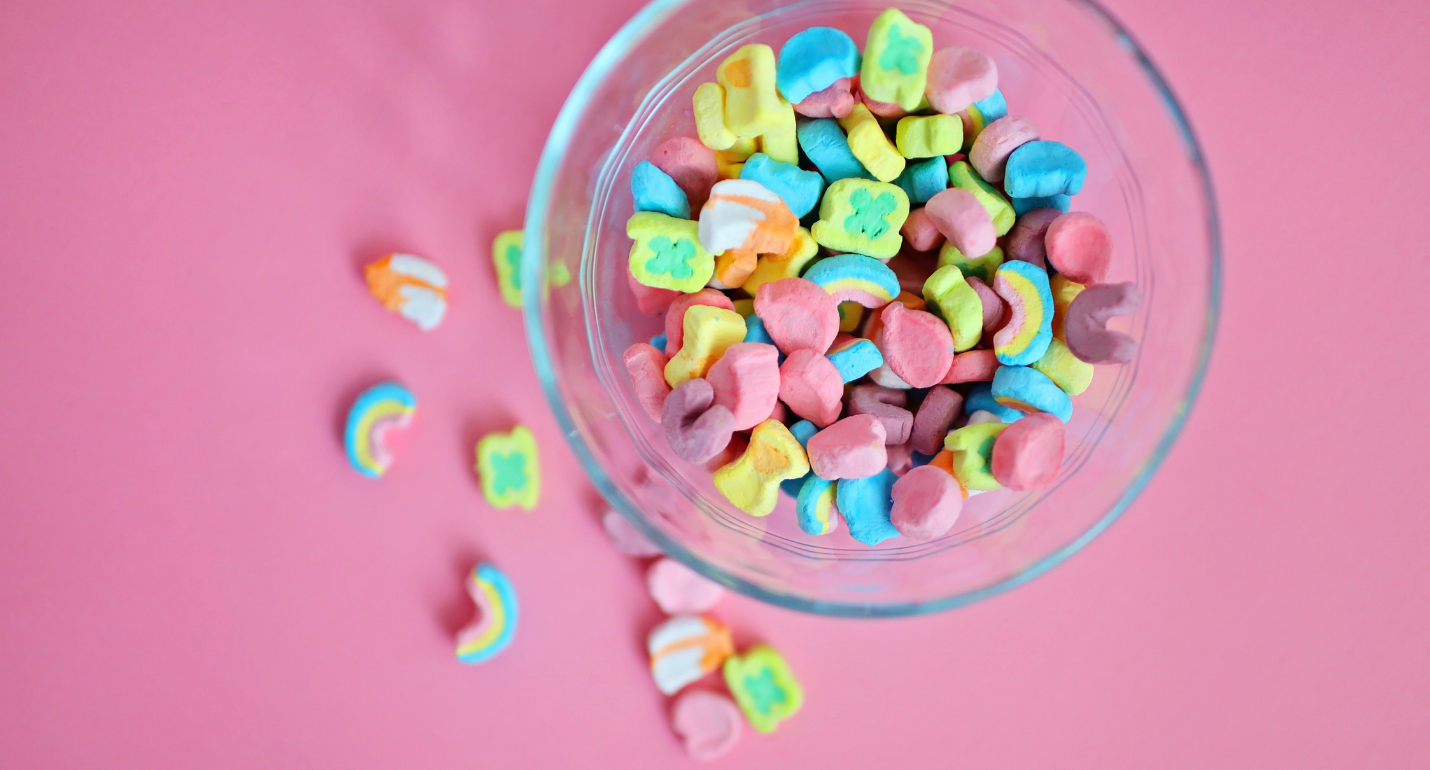 2. Magnesium tekort
Magnesium is een mineraal dat de eiwitopbouw, het stabiliseren van je suikerspiegel, het produceren van energie en nog vele andere functies in je lichaam ondersteunt.
Het is wat complexer dan ik het hierboven verwoord, maar het komt erop neer dat Magnesium een onderdeel is van vele mechanismen in je lichaam en deze ondersteunt. Wanneer je een Magnesium tekort hebt, heeft je lichaam het moeilijk met het vervoeren van de gegeten energie naar de cellen – dit kan ervoor zorgen dat je je vermoeid voelt en zin krijgt in suikerrijke voeding.
Omdat je lichaam zo graag energie tot zich wil nemen, lijkt de craving naar suiker een goede kort termijn oplossing.
Lees hier meer over Magnesium specifiek:
3. Dehydratie
We associeren dehydratie vaak met dorst of een droge mond, maar het kan zich ook voordoen als een craving naar suiker. Het gebeurt ook vaak dat we dorst verwarren met honger, daarom is het altijd belangrijk om even een groot glas water te drinken wanneer je trek krijgt of een craving voelt opkomen.
Maar vergis je niet
Er zijn talloze andere psychologische redenen waarom je cravings kunt hebben richting suikerrijke voedingsmiddelen. Het zit hem niet enkel en alleen in de bovenstaande punten. Ik wilde dat toch even benadrukken. Bovenstaande informatie is om je tot nadenken te zetten en misschien op een gedachte te brengen die je misschien gaat helpen. En af en toe cravings hebben is trouwens niets vreemds aan 😉