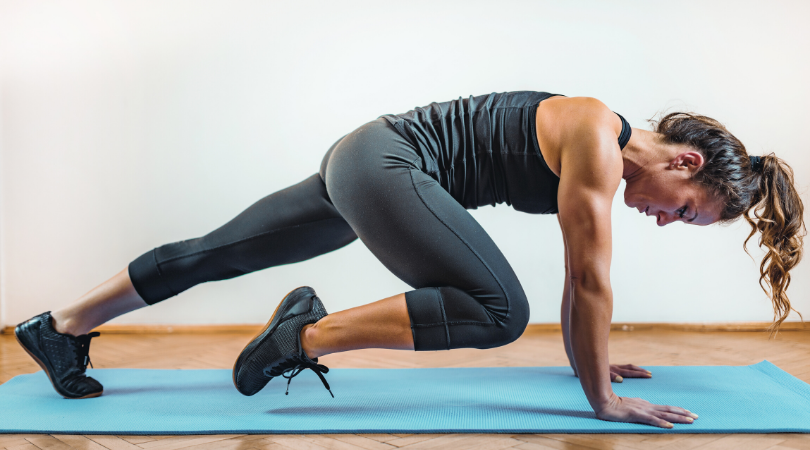 Natuurlijk niet letterlijk, en ook niet dat je een workout supersnel moet afronden. Maar soms heb je het gevoel dat je al 3 uur aan het sporten bent terwijl je nog maar 5 minuten geleden bent begonnen. Hier wat tips om de moed niet op te geven!
1. Sport samen
Deze ken je waarschijnlijk al, maar vaak kan het helpen om met iemand te sporten om af en toe een grap uit te wisselen of elkaar aan te moedigen. Zorg natuurlijk wel dat je met iemand gaat die erg gemotiveerd is en ga samen een uurtje knallen!!! Of een half uurtje.. Zolang je maar knalt!
2. Volg een les
Nu ben ik zelf geen grote fan van sportlessen zoals Zumba, Powerpump etc. Ik irriteer me aan alles en iedereen, aan de muziek, aan de persoon naast me die teveel ruimte in beslag neemt, de persoon vooraan die zo verschrikkelijk fanatiek meedoet dat ik helemaal duizelig wordt. Nee. Voor mij is het niets.
Ik houd ervan om mezelf kei-en-keihard te pushen op een cardioapparaat met mijn eigen muziek dreunend in mijn oren. Maar is dit niets voor jou? Volg dan zeker een les! Er zijn zoveel mensen die het super gezellig vinden tijdens de les, af en toe giebelen omdat je een gekke oefening moet doen, of dat je het net zo slecht kan als je buurvrouw, leuk! Gezellig! De tijd vliegt dan voorbij.
3. Plan je workouts
De klok zal niet ineens roepen dat het workout-tijd is. Plan ze daarom in in je agenda! Echt! Dit werkt heel goed om ook echt te gaan sporten tijdens je ingeplande uur. Anders gaat de tijd steeds aan je voorbij en bedenk je je dat je twee uur geleden allang klaar had kunnen zijn.. Dat is natuurlijk helemaal niet motiverend.
4. Goede muziek
Stilte tijdens het sporten? Dat is niet zo een goed idee, gebruik de stilte bij het afkoelen en mediteren. Als je lekker calorieën wilt verbranden en de stress eruit wilt sporten, luister dan naar muziek dat je een goed gevoel geeft. Uit vele onderzoeken is gebleken dat muziek luisteren tijdens het sporten je een beter gevoel geeft en het ervoor zorgt dat je het langer volhoudt (en zelf harder je best doet!). Dus, neem even de tijd om een goede playlist aan te maken en gaan met die banaan!