Gisteren heb je in het eerste deel van "Tips om een workout voorbij te laten vliegen"  4 tips meegekregen, nu nog een paar minder voor de hand liggende tips! 
5. Begin met de zwaarste oefeningen
Door de zwaarste en moeilijkste oefeningen van de workout te bewaren tot aan het eind voor nog even een keihard resultaat kan handig zijn, maar niet als je al geen zin hebt in de gehele workout en dus de hele workout "half" je best doet. Begin daarom met de moeilijkste oefeningen en voer deze goed uit, dan heb je dat alvast gehad en valt de rest wel mee!
5. Houd je resultaten bij
Het is heel erg motiverend om te zien dat je een oefeningen langer vol kunt houden of vaker kan squatten dan de vorige keer. Houd dit daarom ook bij! Je zult merken dat het motiverend werkt om nóg harder je best te doen; "vorige week was ik kapot bij 10 squats, nu ben ik op 12!! nog ééntje dan!" .
6. Houd een checklist bij
Door een checklist bij te houden van de oefeningen die je moet doen kun je lekker afstrepen als je er een gedaan hebt. Dit geeft altijd een heerlijk gevoel en werkt erg motiverend!
7. Probeer wat nieuws
Soms ben je gewoon moe van je eeuwenoude routine van dezelfde oefeningen. Dan hebben ze uiteindelijk ook niet meer zoveel effect. Gooi dus af en toe wat nieuwe workouts of moves in je routine of probeer compleet wat anders; ga naar buiten! Dezelfde oefeningen buiten uitvoeren op bankjes, trappen en heuvels kan veel goeds voor je doen.
8. Maak gebruik van apps
Apps doen meer dan alleen maar tellen hoeveel stes en reps je hebt gedaan. Er zijn tegenwoordig zóveel verschillende apps die het sporten vele malen leuker kunnen maken! Er zijn bijvoorbeeld apps waarmee je kunt racen tegen iemand die op dat moment ook aan het sporten is, ergens op de wereld. Zoek in de categorie "Gezondheid" of "Sport" in je appstore. Of google even naar leuke sport apps!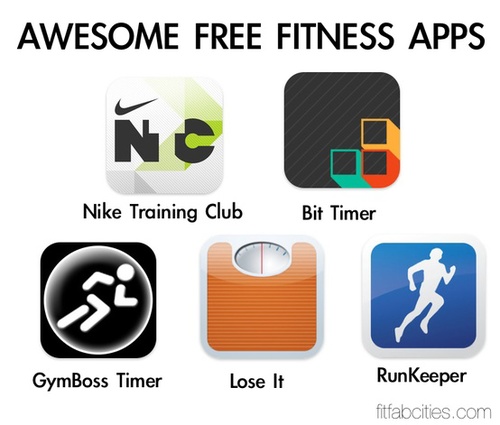 9. Spreek een beloning met jezelf af
Jaja, eigenlijk doen we alles voor een beloning (leren? goed cijfer, werken? geld, sporten? fit,slank,gezond etc.) dus waarom niet een beloning op kort termijn als je hebt gesport? En dan natuurlijk geen beloning in de vorm van eten, dat hoefde ik je niet te vertellen.
Denk meer aan een nieuw jurkje, een lekker bad met luxe badschuim, een massage. Ik heb een aantal duurdere douchegels, scrubs en bodylotions die ik alléén mag gebruiken als ik keihard heb gesport en helemaal onder het zweet zit. Werkt goed! Dat is mijn kort-termijn beloning. Uiteindelijk wil ik natuurlijk een strak lichaam, wie niet.