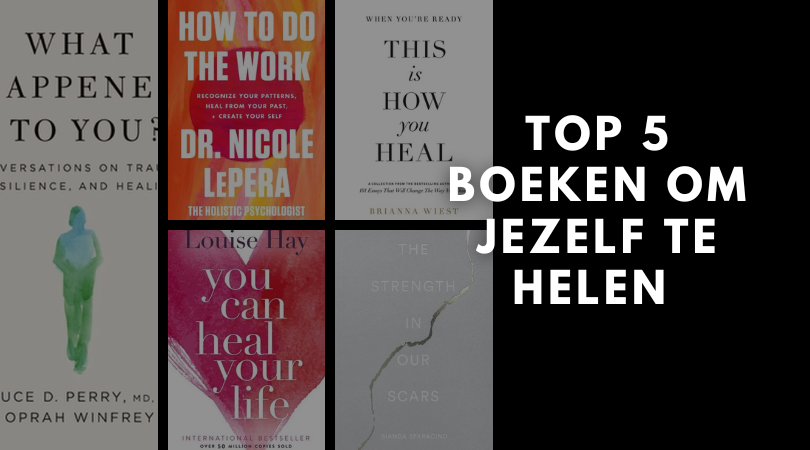 Jullie vroegen erom, dus hier is het artikel met mijn beste tips voor boeken om jezelf te helen en van die 6 naar een 9 te gaan!
Geen idee wat ik hiermee bedoel? Ik zal het kort maar krachtig uitleggen zodat je begrijpt waar de boeken voor dienen!
Is niet iedereen zo behandeld?
Ik ben er in de afgelopen 10 jaar van mijn leven achter gekomen dat niet iedereen dezelfde liefde vanuit huis uit heeft (meegekregen zoals ik. Ik vond het altijd vanzelfsprekend dat je moeder je liefdevol behandelde. Niet alleen dat, maar dat je werd gesteund, aangemoedigd, gerespecteerd, gehoord, alles.
Ik heb gerealiseerd dat dit juist een uitzondering blijkt te zijn en dat vind ik ongelooflijk verdrietig. Dat zoveel mensen met die pijn rondlopen, de pijn die vanuit de opvoeding, vanuit één of beide ouders is overgedragen (eigenlijk doorgegeven uit eigen pijn). 
Twee verschillende emoties bij zelfhulpboeken:
Ik heb in mijn leven veel zelfhulpboeken gelezen en lees ze nog steeds. Ik kan je vertellen dat dit twee overgrote gevoelens met zich meebrengt. 
Als eerste het gevoel van kracht, zelfvertrouwen en motivatie om je leven positief te veranderen. Het tweede gevoel wat ik vaak heb is frustratie. Omdat veel dingen die me pijn hebben gedaan in het leven, dingen zijn geweest die in relatie waren met anderen. Dus anderen die me pijn hebben gedaan. Misschien herken je dat deel wel. 
Het lezen van zelfhulpboeken kan ervoor zorgen dat die pijnpunten extra naar boven komen terwijl je er helemaal niet mee bezig wilt zijn. Daarbij komt dat je dan ook nog gefrustreerd bent omdat JIJ nu dit boek moet lezen. Dat JIJ moet werken om van die pijn af te komen terwijl de ANDER dit zou moeten lezen en hieraan zou moeten werken! 
Wanneer je over dat gevoel kunt komen, kom je tot de magie van jezelf helen. Want uiteindelijk leef je je eigen leven en heb jij jouw lessen te leren. Daar ben jij verantwoordelijk voor. 
Als ik jullie 5 fantastische boeken mag aanraden die helpen deze wond (deels) te helen, dan zijn dat de volgende 5:
1. How to do the work | Nicole Lapera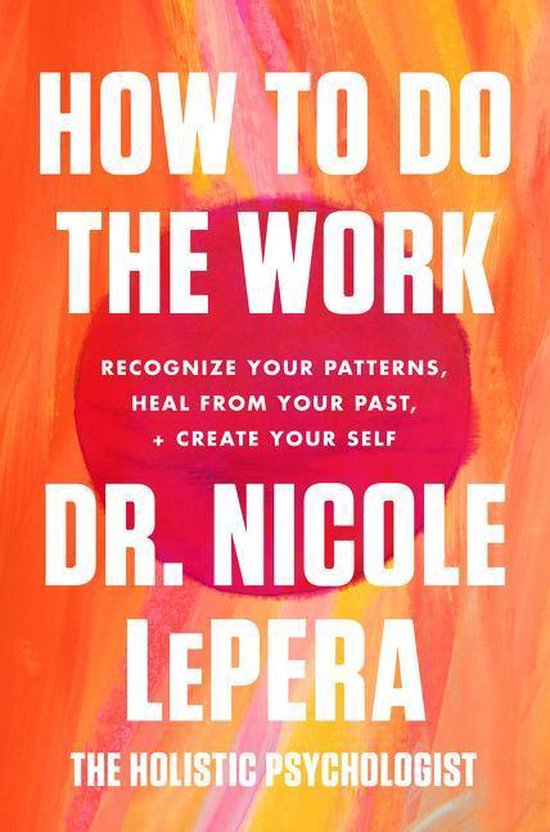 Ook wel bekend op Instagram als "The Holistic Psychologist" (@the.holistic.psychologist).
Ik heb wel eens vaker over haar geschreven op mijn blog. Haar werk is fantastisch, waardevol en bijzonder. Dit boek is niet anders dan dat; extreem waardevol. Zoveel 'aha momenten' bij het lezen van dit boek. Omdat je leert begrijpen waar bepaald gedrag en bepaalde triggers vandaan komen. 
Kijk, de meest opvallende gedragingen en triggers die we hebben kennen we zelf vast al wel. Maar dingen die juist heel onschuldig of 'normaal' leken, zijn soms ook reacties vanuit pijn en/of trauma van vroeger. Het is één grote eye-opener voor iedereen die er klaar voor is een groot deel van zichzelf te helen. 
2. What happened to you | Oprah Winfrey & Bruce D. Perry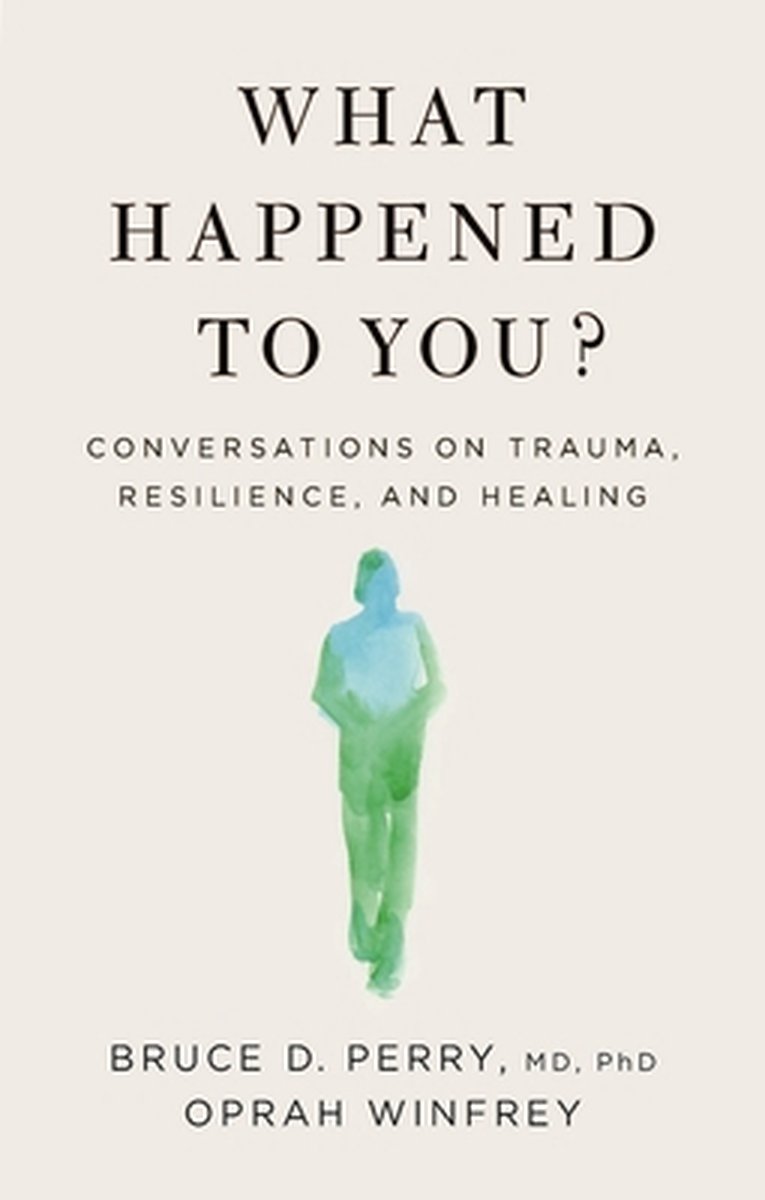 De afgelopen twee jaar heb ik zelf veel te helen gehad en dit boek kan ik nu pas lezen voor mijn gevoel. Ik begon er anderhalf jaar geleden aan, middenin alle pijn en ik kon het niet aan. Bij alles werd ik gefrustreerd omdat ik dacht: DIT MOET IK NIET LEZEN DIT WEET IK ALLEMAAL AL! Alles herinnerde me aan de mensen die me pijn hadden gedaan. 
Maar nu ik over de ergste pijn heen ben, is dit boek een hele goede om te lezen en de wijsheid ervan tot je te nemen. Het gaat me in ieder geval helpen in de toekomst. 
3. You can heal your life | Louise Hay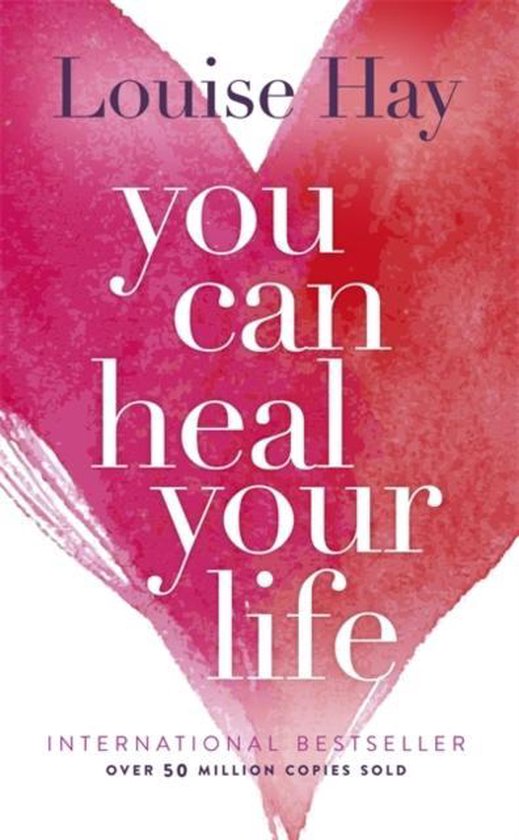 Dit boek heb ik zelf niet gelezen, maar zóveel mensen die ik ken en respecteer adviseren dit boek waardoor ik het in mijn top 5 moet plaatsen! Ik ben er ooit aan begonnen (4 jaar geleden), maar ik had niet echt grote dingen te helen voor mijn gevoel toen ter tijd. Maar ik kan me nu heel goed voorstellen wat een bijzonder boek dit is als je wél veel te helen hebt en het je ook kracht geeft om het zelf te doen – zoals de titel weergeeft. 
4. This is how you heal | Brianna Wiest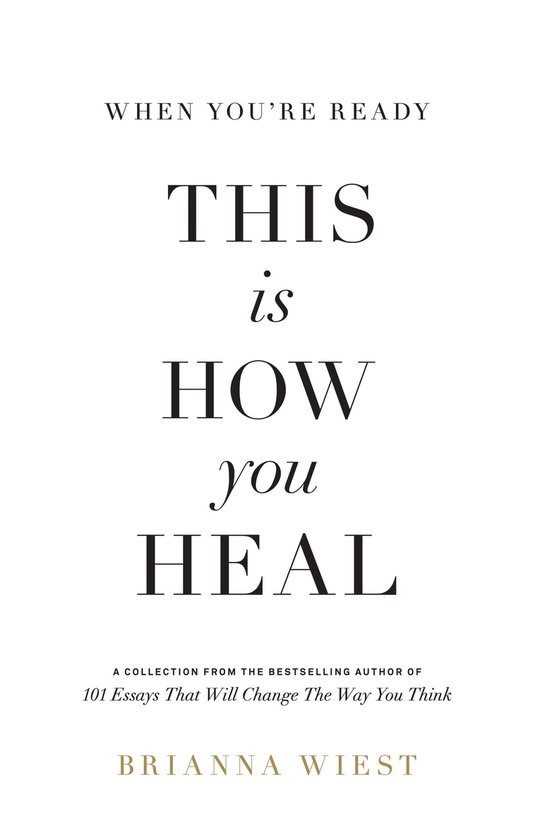 Ik ben een fan van Brianna Wiest. Ik las al jaren haar artikelen op verschillende sites en nadat ik haar boek "The Mountain is You" heb uitgelezen, en letterlijk het halve boek heb gemarkeerd, ben ik fan van haar denkwijze en adviezen. Dit boek is dus ook weer een pareltje om te lezen omdat het je praktische tips en adviezen geeft, in een modern jasje. LOVE IT! 
5. The strength in our scars | Bianca Sparacino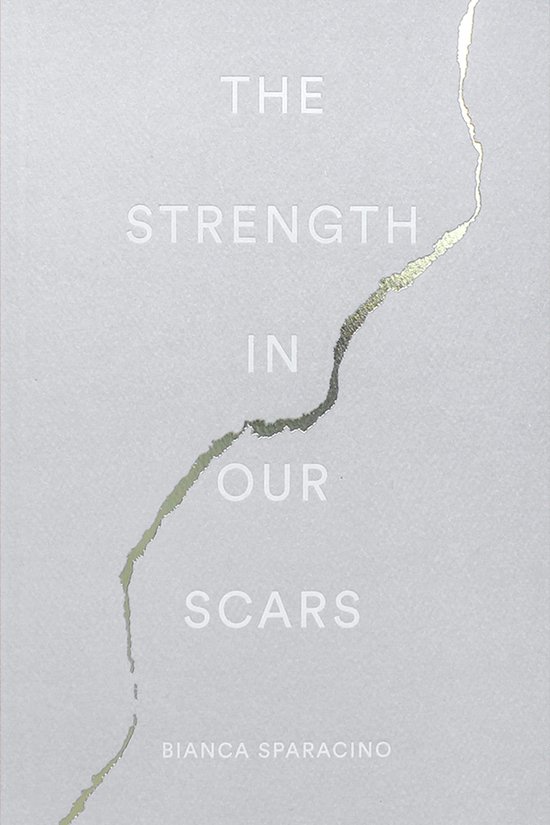 Ook een boek uit deze tijd, wat vaak toch aantrekkelijker is voor de meeste lezers omdat de context herkenbaar is. Ik heb dit boek bijna uit, maar kan hem absoluut aanraden als iets om 'erbij' te lezen. Het leest makkelijk en is niet te zwaar. Soms precies wat je nodig hebt!
Hopelijk komt het juiste boek bij de juiste persoon terecht <3