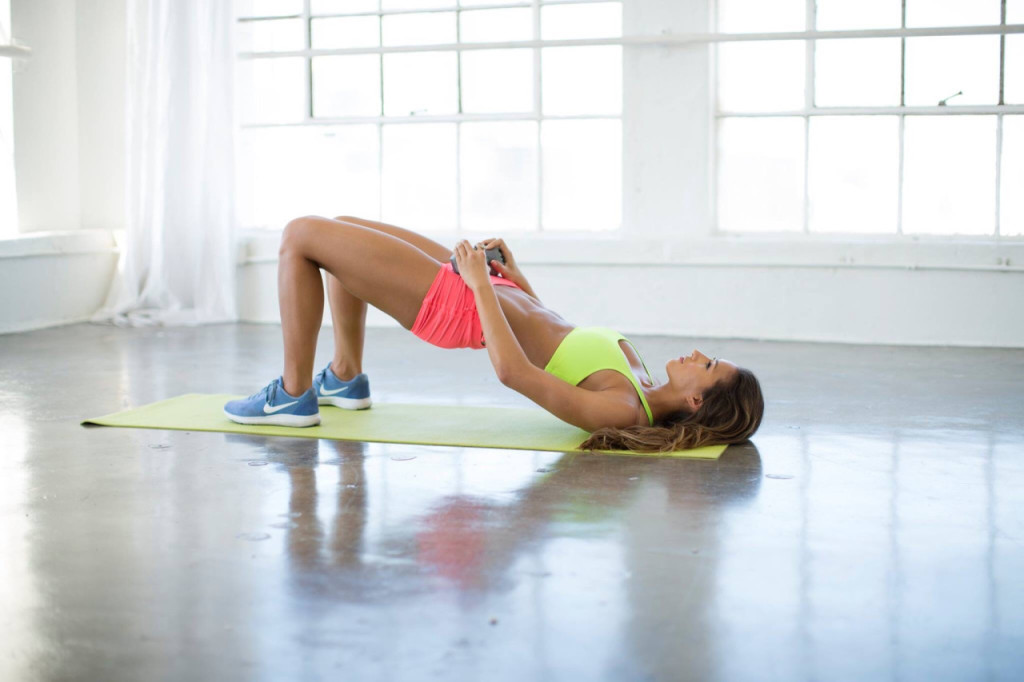 Een actieve leefstijl draagt voor velen bij aan de term "fit". Snap ik. Best.
Maar de vraag is en blijft, wat een actieve leefstijl dan wel niet betekent? Is dit het aantal stappen dat je hebt gezet die dag? Is het een bepaald gewicht dat je kunt tillen? Is het een aantal minuten dat je kunt intervallen?
Koppel je je actieve leefstijl, aan een getal? Er zit namelijk een onjuiste kant hieraan..
10.000 stappen per dag = actief?
Je zou kunnen zeggen: Ja, als je 10.000 stappen per dag zet, dan ben je actief. Dit staat ongeveer gelijk aan 6km bij mij. Maar dat cijfertje zegt eigenlijk niet zoveel. Wat wél relevant is, is hoe actief ik me voel. Dat is waar het begint.
En wanneer ik vervolgens mijn stappen wil bijhouden (of reps, minuten, km's etc.) zet ik deze middelen in als extra motivatie of uitdaging; niet als uitgangspunt voor het idee van 'actief zijn'.
Vraag jezelf eens af:
"Voel je je actief?"
Het lijkt best een simpele vraag, maar het geeft je wel degelijk een duidelijk antwoord. Alleen omdat je x aantal stappen per dag zet betekent het niet dat je je ook actief voelt. Let even op het volgende voorbeeld, als we het gaan betrekken op individueel niveau:
Persoon A: loopt 1,5 km per dag en hiermee behaalt hij zo'n 3.000 stappen.
Persoon B: sport consistent 3 dagen per week voor 30 minuten en loopt zo'n 2 km elke dag.
Wie is nu actiever?
Je zegt nu waarschijnlijk dat persoon B overduidelijk actiever is. Maar dat komt omdat je alleen maar een enkele vergelijking hebt van persoon tot persoon, niet op individueel niveau. Laten we nog een beetje extra informatie toevoegen:
Persoon A: is 50 kg te zwaar, heeft in 10 jaar niet gesport en is net begonnen met het veranderen van zijn leefstijl
Persoon B: is op zijn streefgewicht, sportte voorheen 6 dagen per week en behaalde elke dag 10.000 stappen, maar hij heeft moeten minderen omdat het te druk werd op het werk.
Nu kun je stellen dat " het actieve gevoel" bij beide personen compleet verschillend is. Persoon A voel zich actiever dan ooit!  Die extra 1,5km per dag kan enorm zwaar zijn en elke keer weer als een overwinning voelen.
Persoon B kan zich juist niet zo actief voelen. Hij is gewend aan meer beweging per dag en door te minderen voelt het alsof hij niet genoeg beweegt.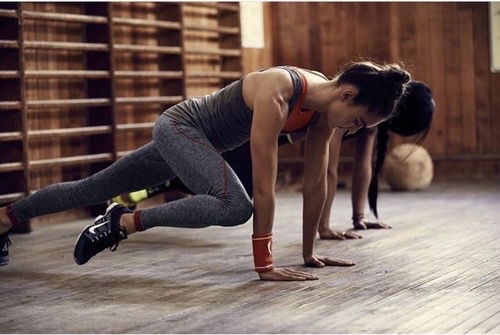 Of je je wel of niet actief genoeg voelt, dit gevoel zal je gedrag beïnvloeden: of je onderneemt actie of juist niet. Ben je hier bewust van?
Je kunt het gevoel hebben dat je 'toch niet zo actief bent' en dus dat het rondje om het blok niet echt iets gaat toevoegen. Je kunt hetzelfde gevoel hebben en juist denken dat het rondje om het blok meer is dan je ooit hebt gedaan op een avond.
Zie je dat het, in welke situatie dan ook, enorm afhankelijk is van je gevoel en je mindset hierin?
Cijfers zijn richtlijnen
Focus je dus niet alleen op de cijfertjes, ze zijn een extern meetmiddel te vergelijken met een gewicht en calorieën. Je kunt ze gebruiken als richtlijn en voor wat sturing voor jezelf en je gedrag. Maar los van alle cijfers zul je je nog altijd in je eigen huid bevinden, in je eigen hoofd en in je eigen lichaam. Je zult op je gevoel moeten leren vertrouwen en deze serieus nemen in tijden dat je voelt dat je niet actief genoeg bent of juist overactief; in tijden dat je je lichaam voldoende voedt en in tijden dat je het onder- of overvoedt.
De cijfers helpen bij het grote plaatje, jouw gevoel helpt je bij de keuzes van dag tot dag. Werk binnen je eigen unieke leef situatie en pas zo nodig je leefstijl en activiteitslevel aan om in lijn te komen met het gevoel waar je voor gaat!