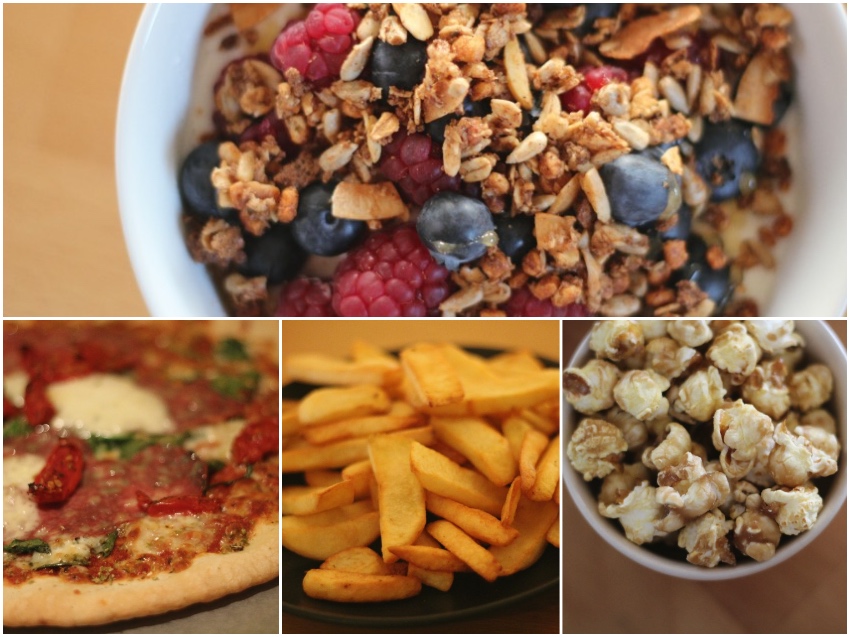 Schrik niet, de afgelopen tijd heb ik niet héél gezond gegeten thuis. Ik ben veel bij Boy geweest en heb daar wel meer groente en fruit gegeten, alleen heb ik mijn camera daar niet liggen. Dus alles wat je gaat zien is wat ik in mijn eigen huis heb gegeten en wat dat voornamelijk is geweest?
FRIET. 
En chips. En koekjes. En pizza.
Hehe..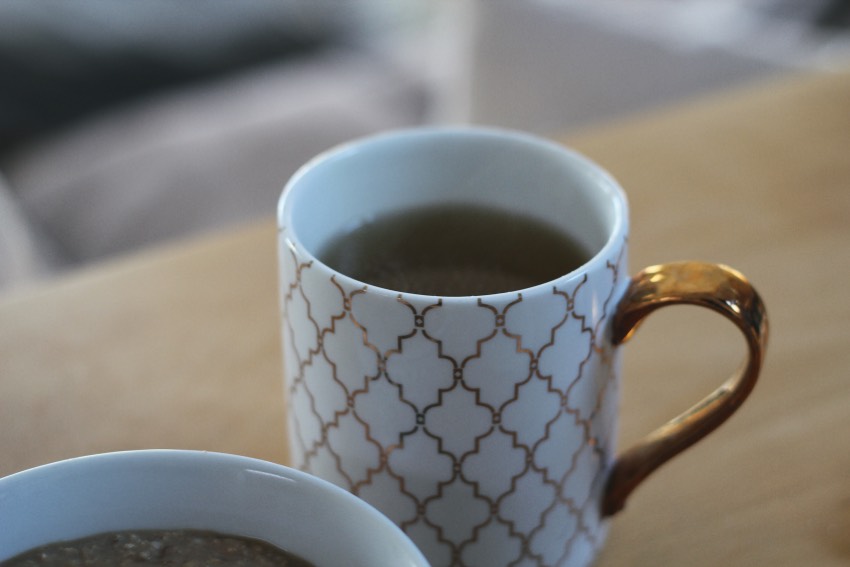 Ontbijten met thee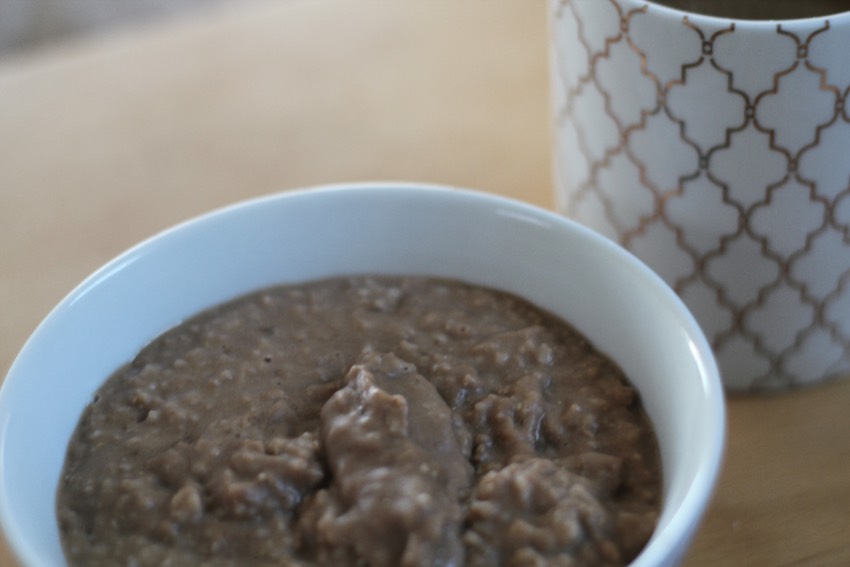 En een bakje havermout met vegan chocolade eiwit van Fitshe.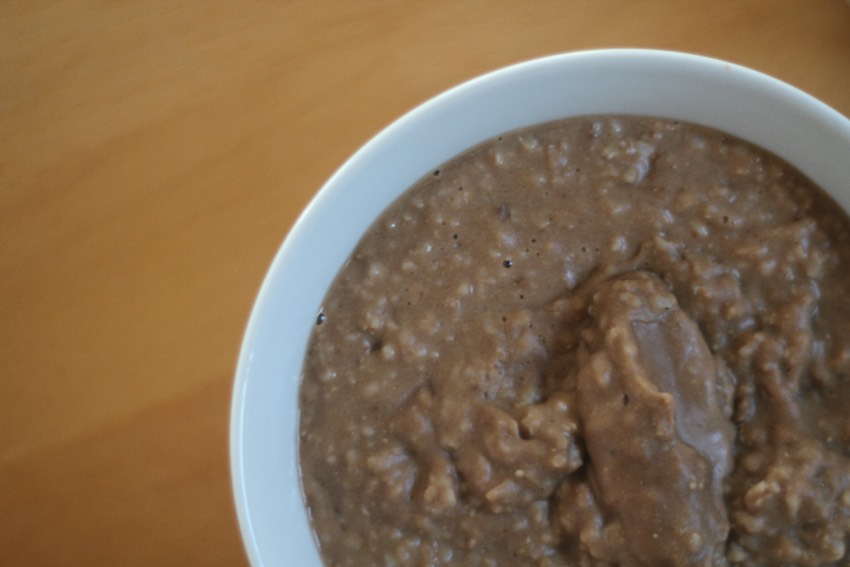 Het wordt heel dik als je er eiwitpoeder doorheen doet, ik vind dat alleen maar lekker.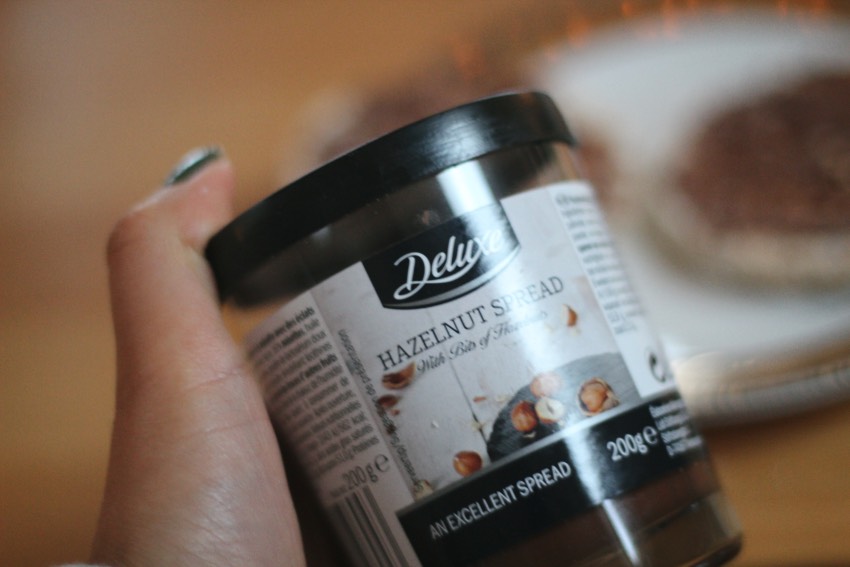 OMG de hele Delicieux lijn van de Lidl is één groot feest voor mij. Ik heb er ook echt van alles van in huis gehaald, deze hazelnoot spread is zo lekker! Ik weet niet of het een comment van iemand was of dat iemand het in het echt tegen me zei, maar deze vond de persoon in kwestie lekkerder dan Nutella, er zitten namelijk stukjes hazelnoot doorheen.
Ik vind hem heeeerlijk!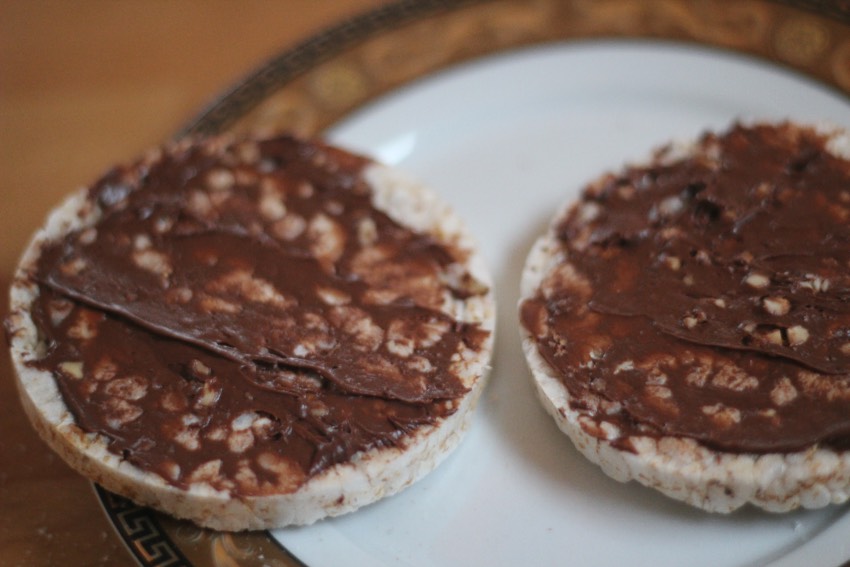 Rijstwafels met hazelnoot spread!
Een glas wijn en wat chips, om de avond te starten!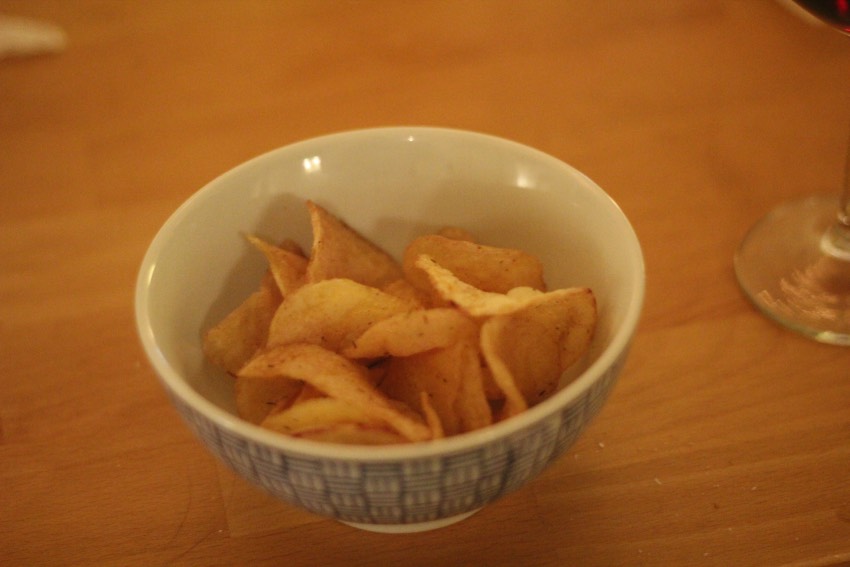 Drie keer raden waar de chips van is.. Jep, Delicieux. Dit is de smaak: Stilton met rode ui en tijm. Vind ik zelf niet per se héél lekker, ik ben meer van de zoete/paprika-achtige/chilisaus/barbecue smaken bij chips. Ik heb nu de variant "Pulled pork met honing" gekocht, deze ligt nog in de kast dus ik hoop dat deze bevalt!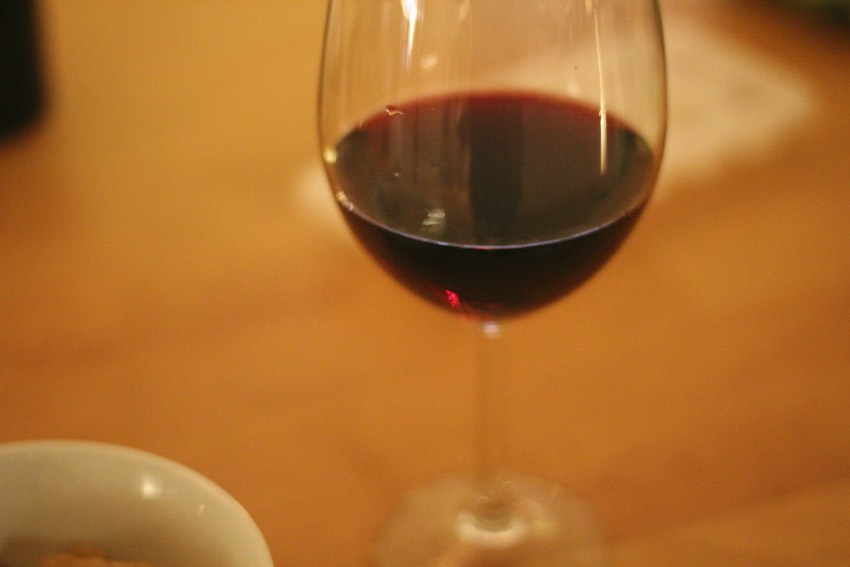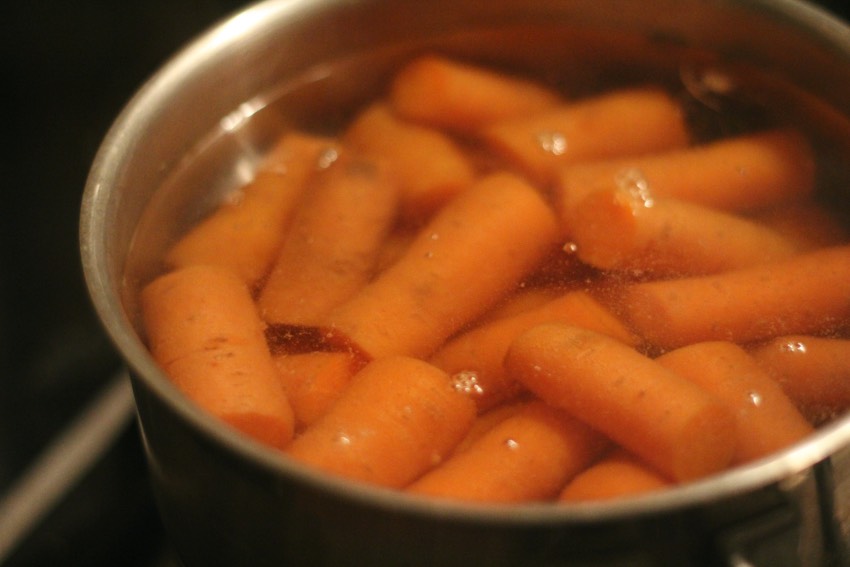 Om ook maar wat vitamines binnen te krijgen..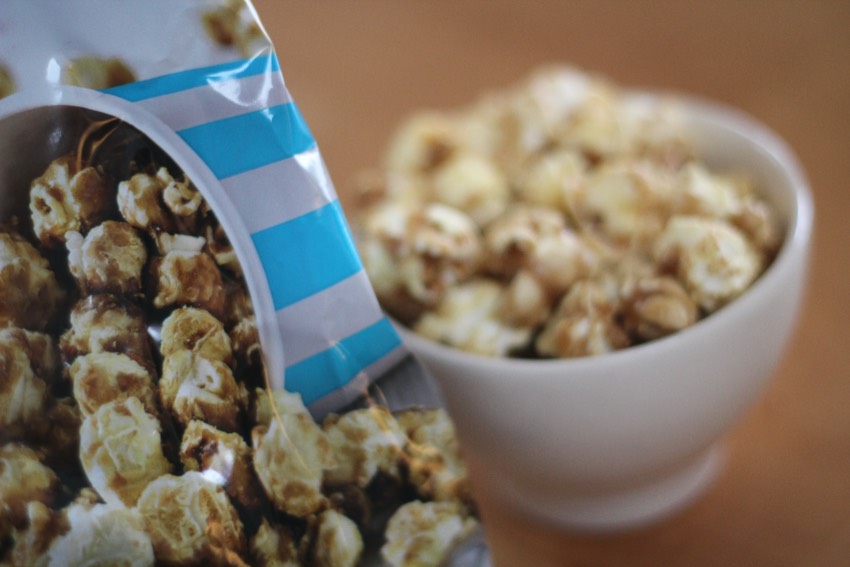 En daar gaan we weer, popcorn!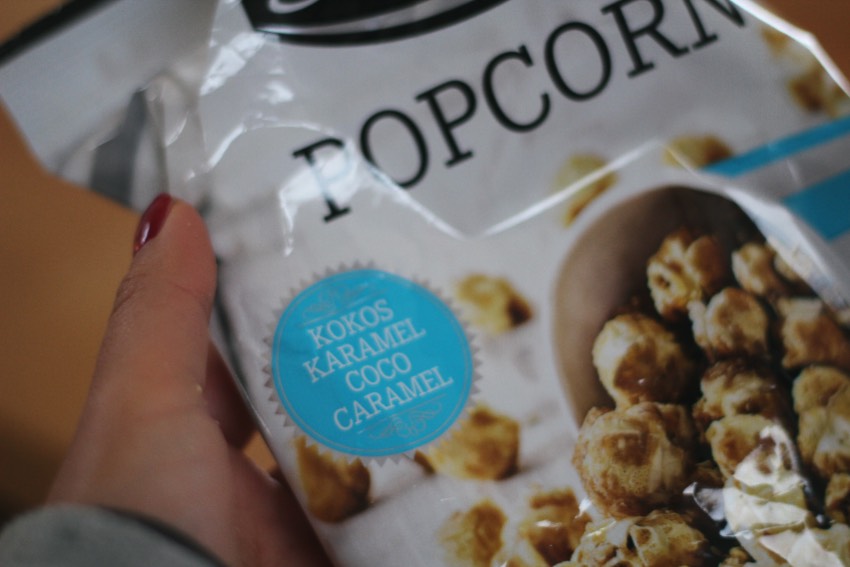 Misschien word je inmiddels gek, maar dit is ook van de Delicieux lijn. Kokos Karamel Popcorn! Heel lekker, maar aangezien ik vaak zelf popcorn maak en er niets op doe, vind ik popcorn met een smaakje al gauw overheersend. Erg lekker, maar ook erg zoet.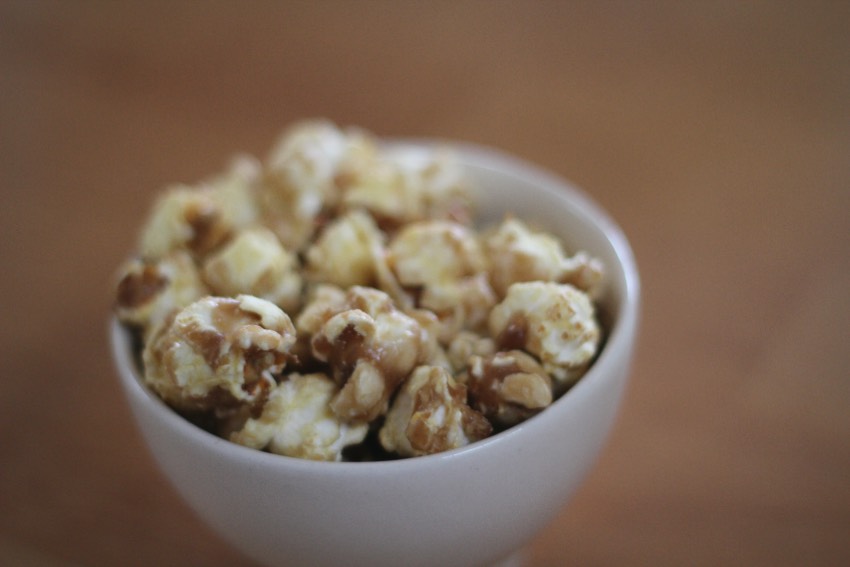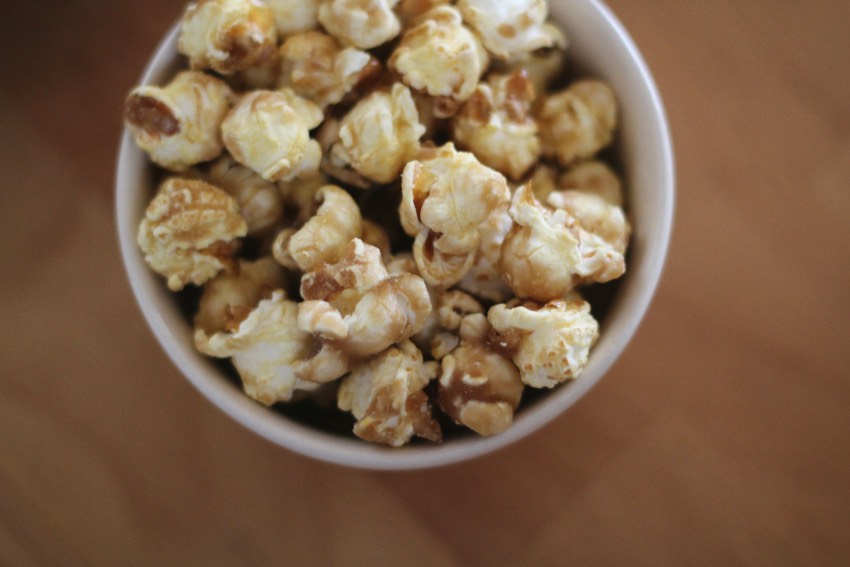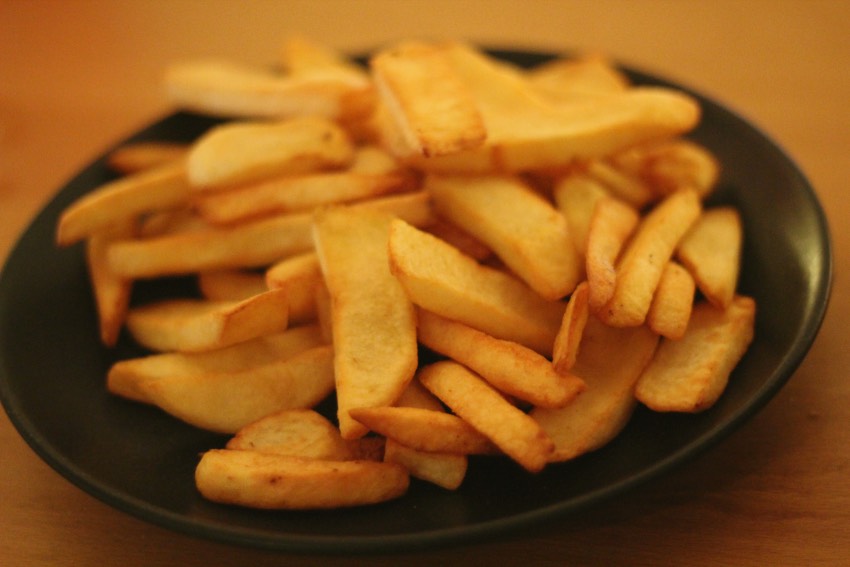 Frietjes uit de Airfryer! Nog steeds een favoriet!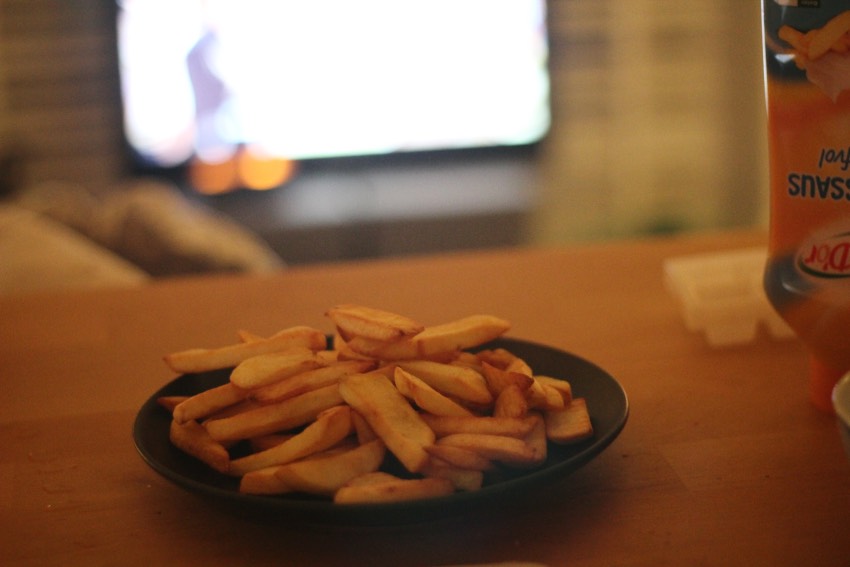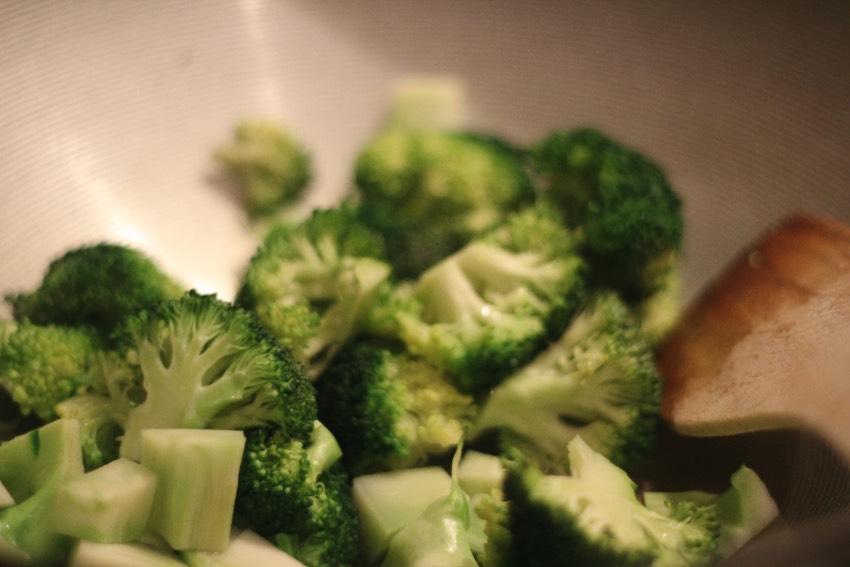 Even vitamines tussendoor, broccoli wokken.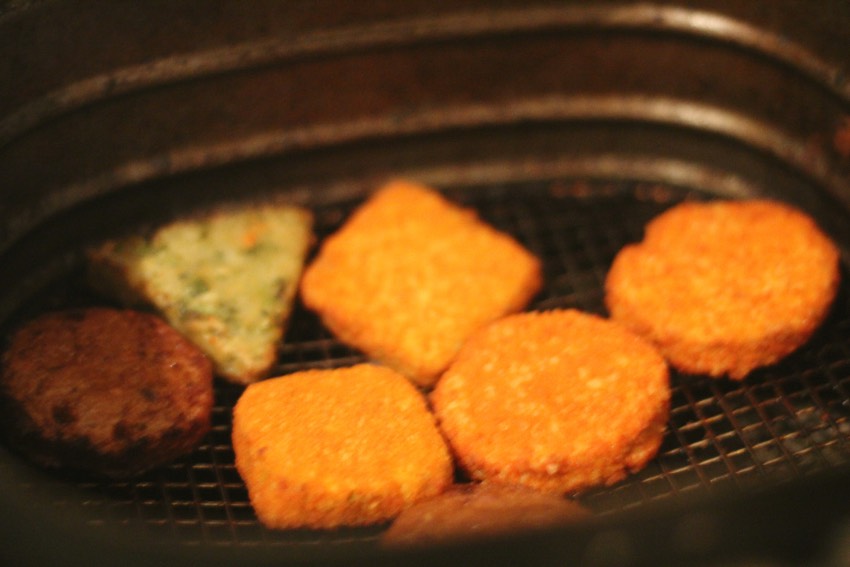 Vegetarische gourmet hapjes (jep, ook van Delcieux) in de Airfyer gegooid.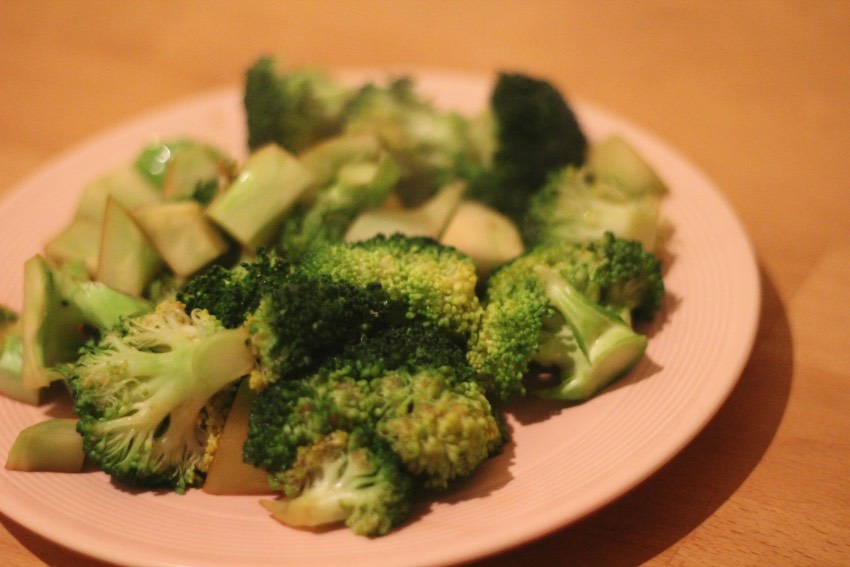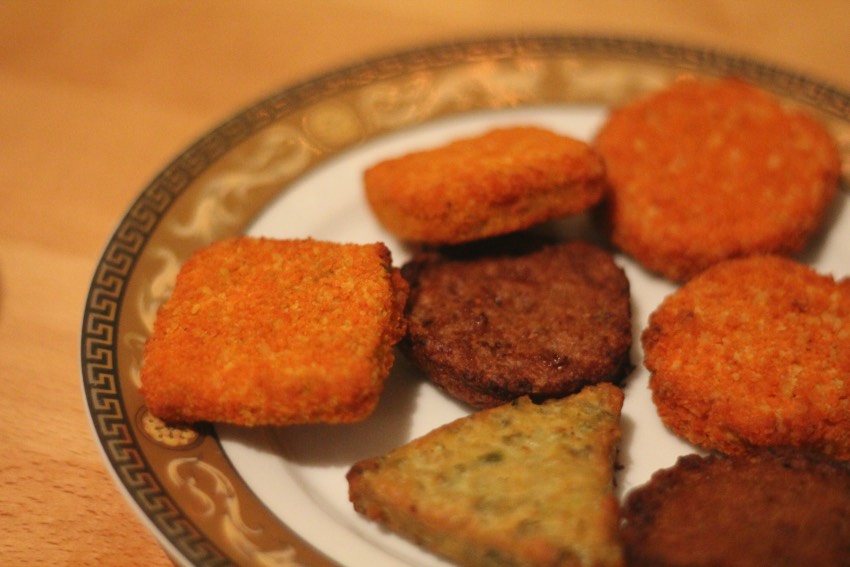 Lekker! Ik ben een beetje lui met koken de laatste dagen, zoals je ziet..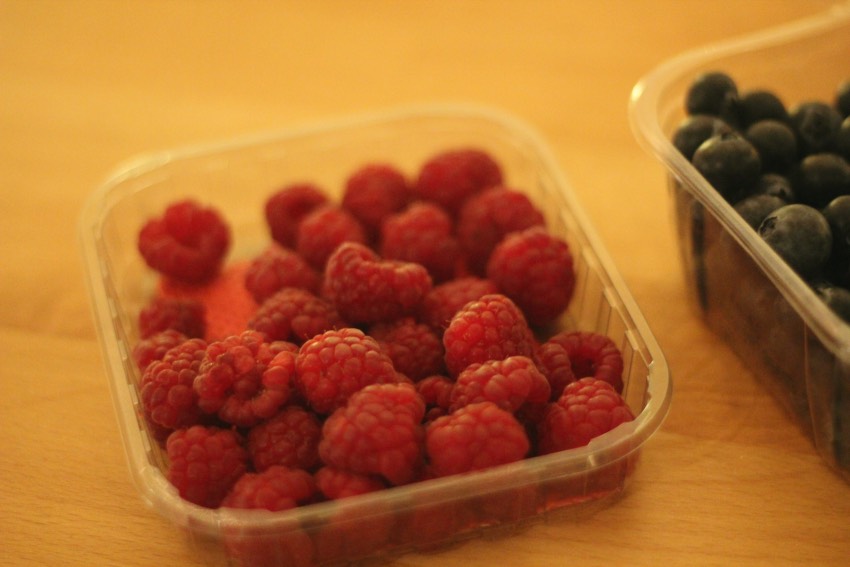 Frambozen en bosbessen om 's avonds op te snacken.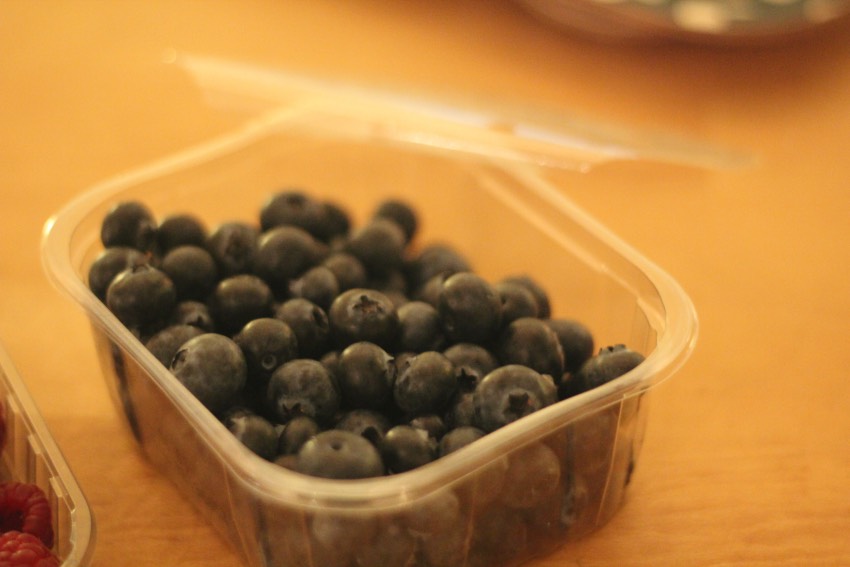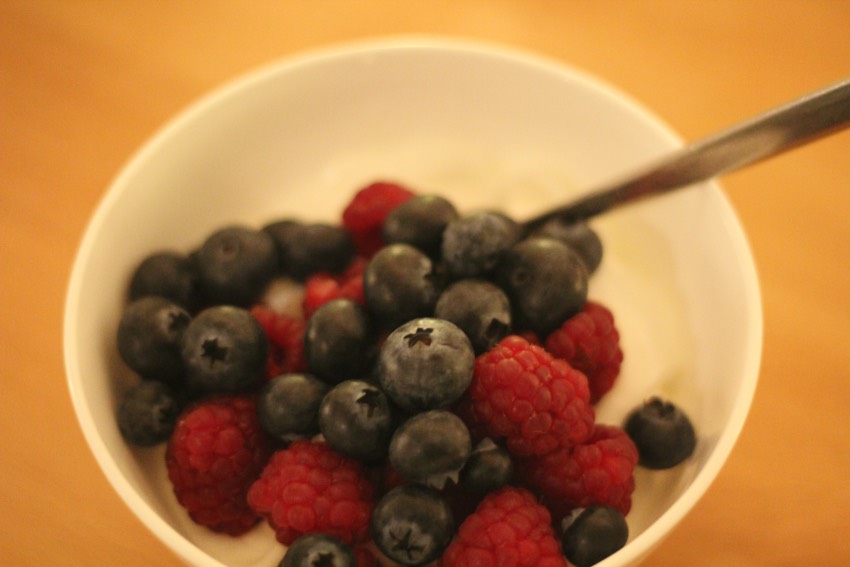 Met wat magere kwark.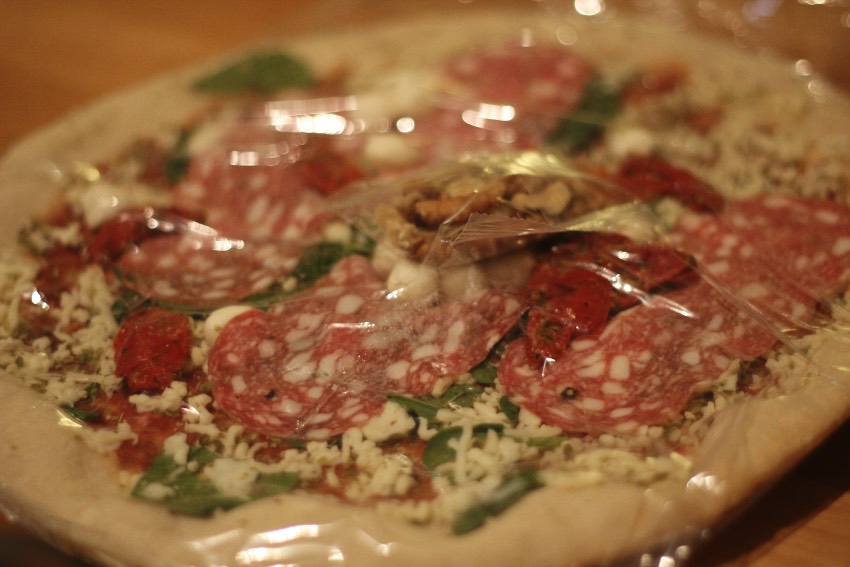 Aangezien ik zoveel van huis ben geweest de laatste tijd, heb ik amper voedsel in huis. Behalve dan diepvriesvoedsel (vandaar ook zoveel friet). Toen we weer een avond samen in Den Haag waren en naar een verjaardag moesten, hebben we gauw een pizza gekocht om te eten voor we weg gingen. We deelden deze pizza van de Albert Heijn.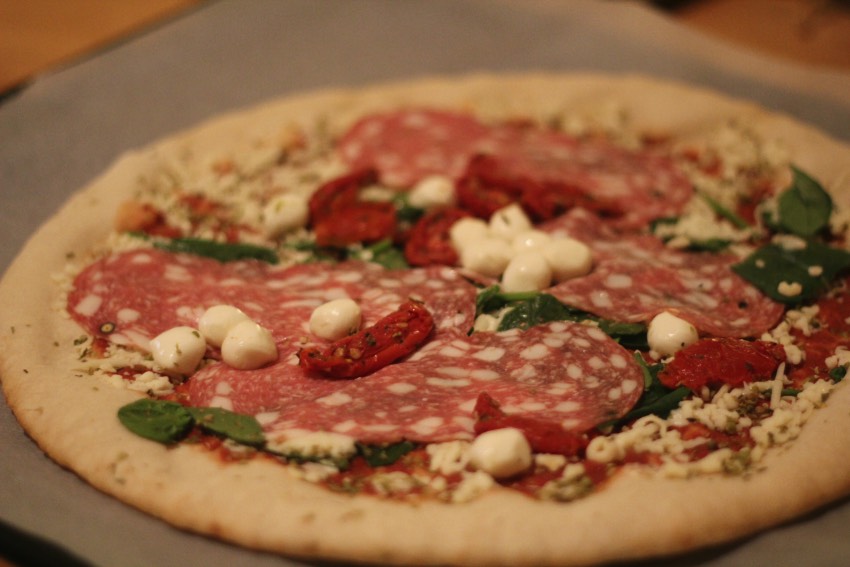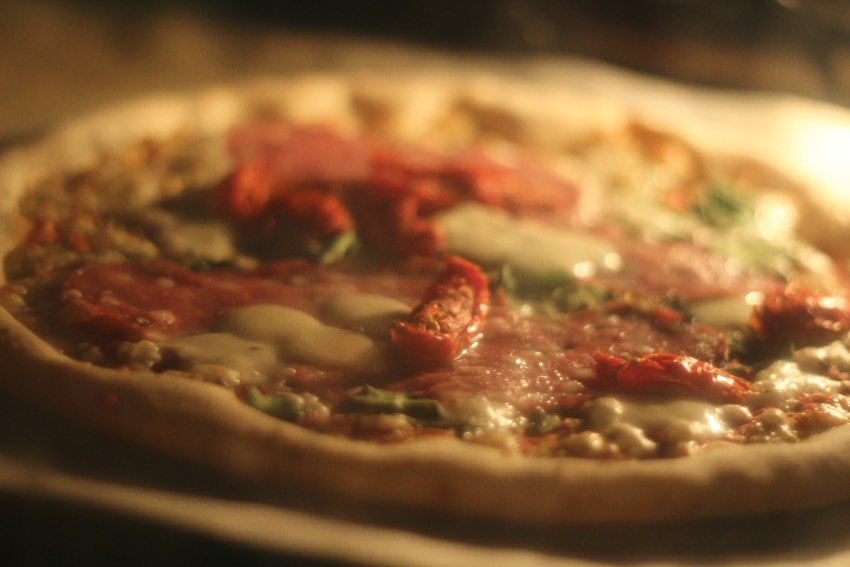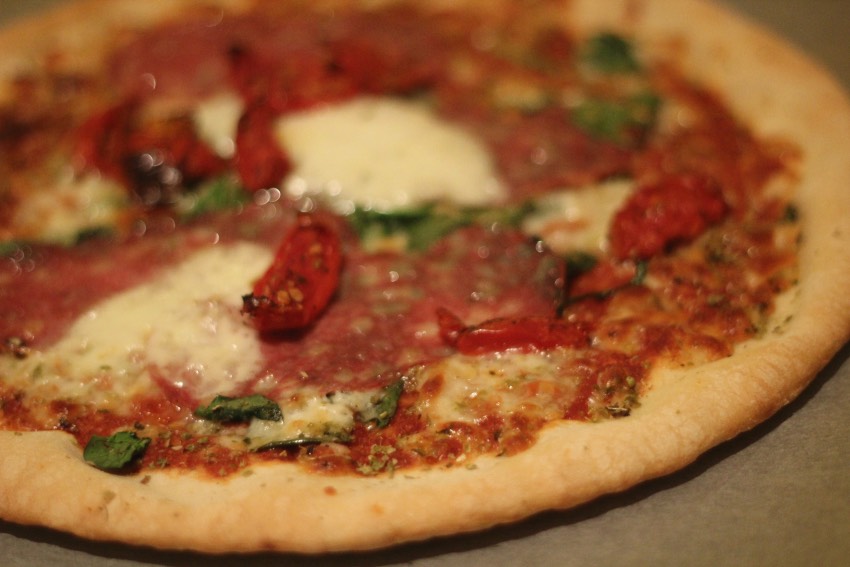 Lekker!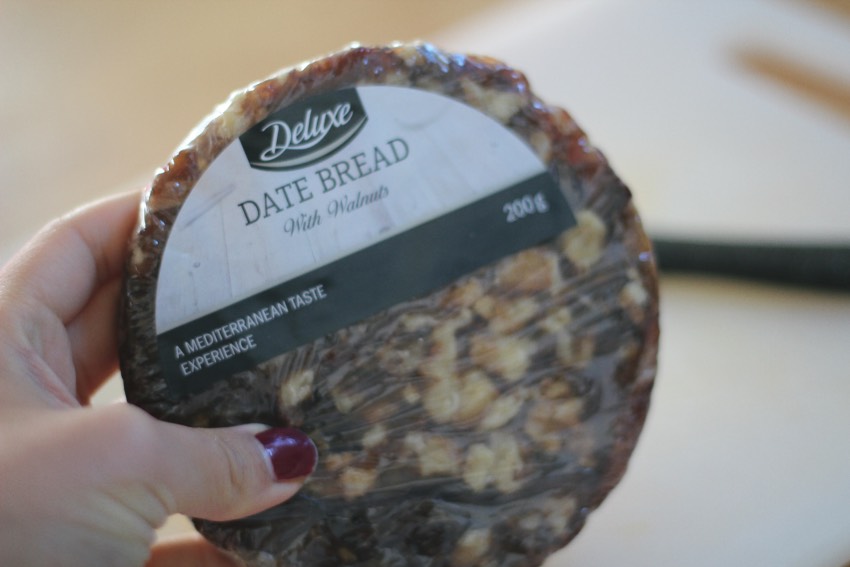 Ohhh dadelbrood is zo lekker! Evenals vijgenbrood. Vooral met wat kaas maar ik heb hier gewoon een stukje vanaf gesneden en met zwarte koffie als tussendoortje gegeten.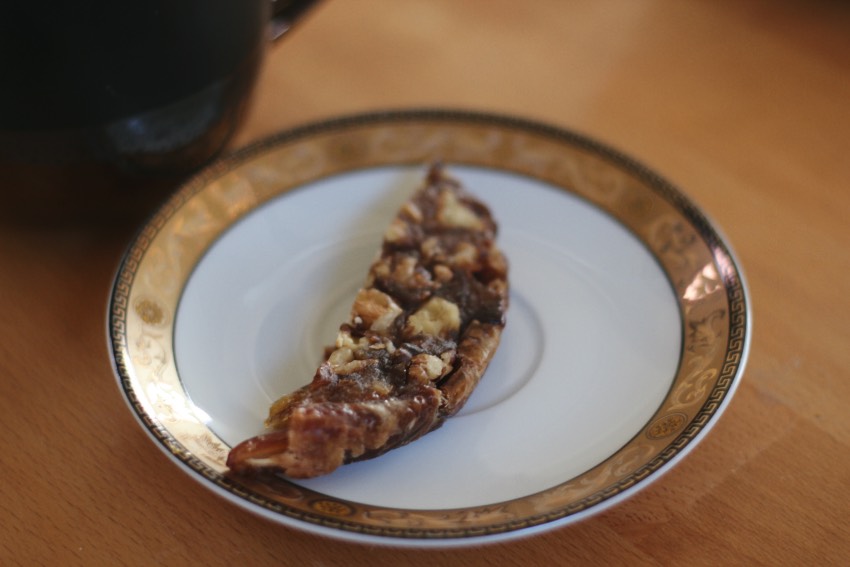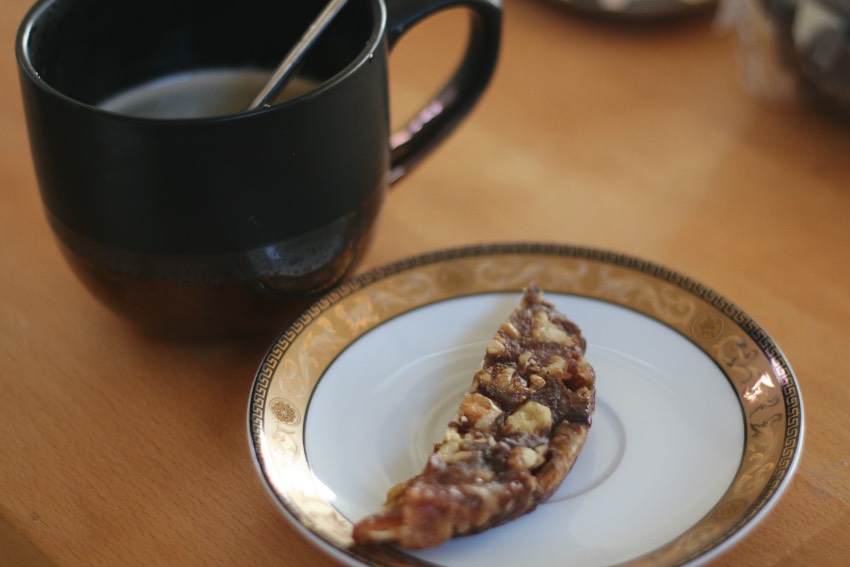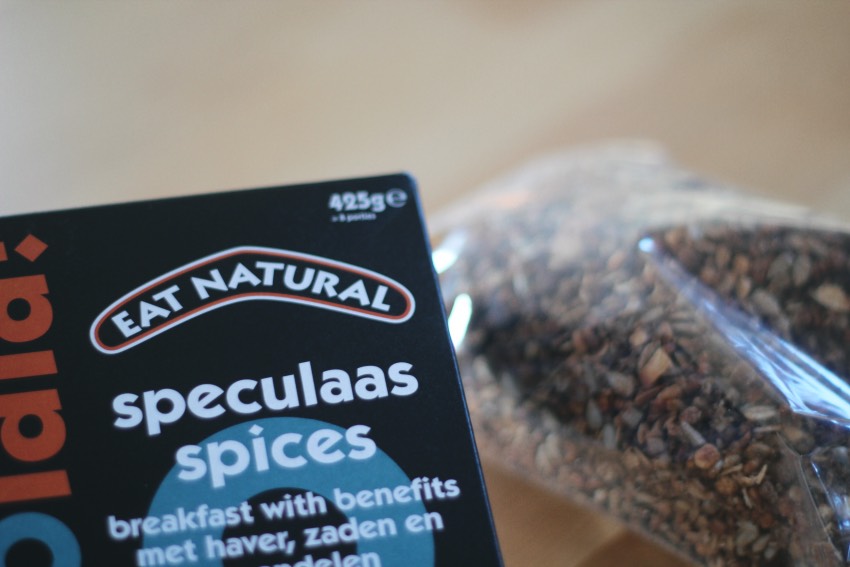 Ik kreeg de drie nieuwe cruesli's van Eat Natural in een perspakket en het werd tijd om de eerste variant te proeven. Speculaas spices!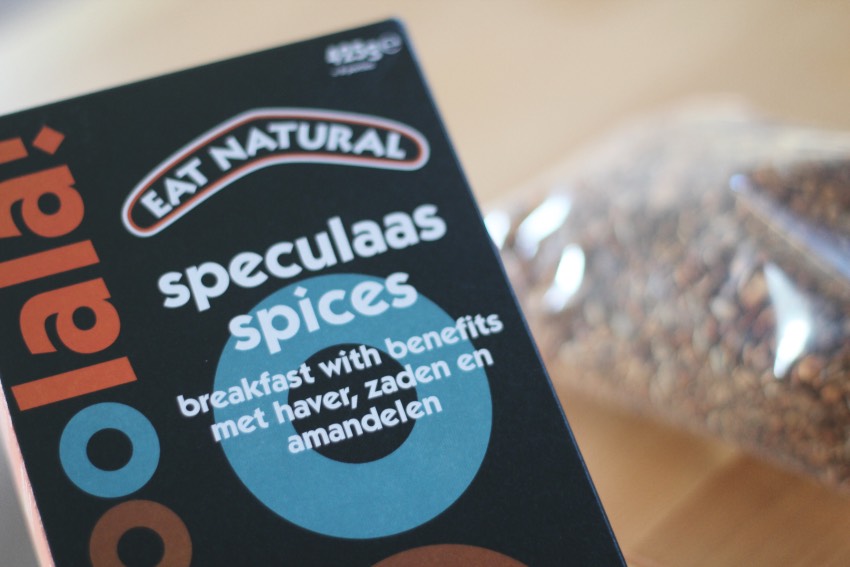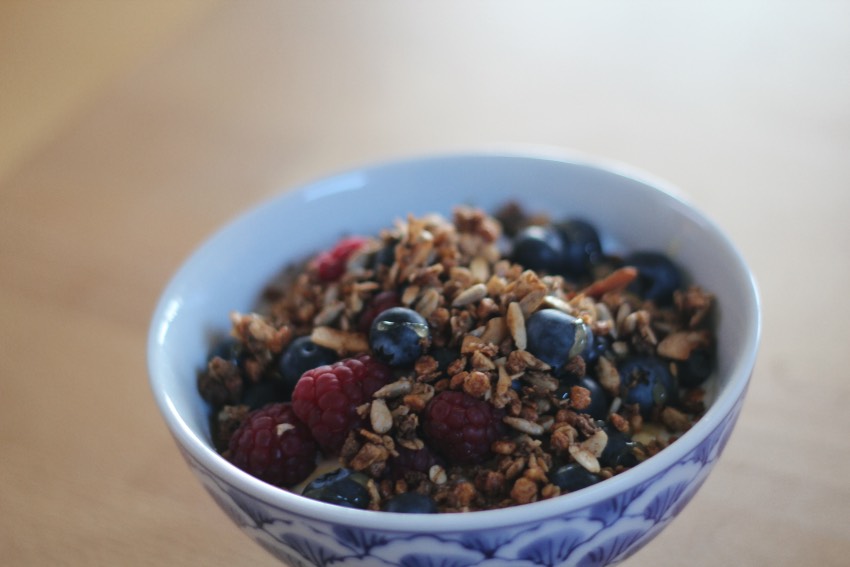 Een bakje kwark met frambozen en bosbessen leek me een mooie manier om de cruesli te proberen. Heerlijke winterachtige cruesli 🙂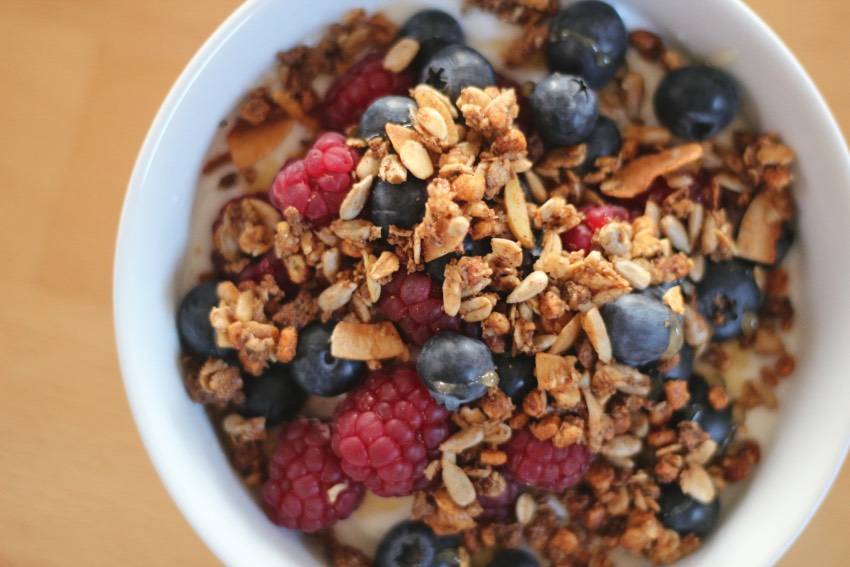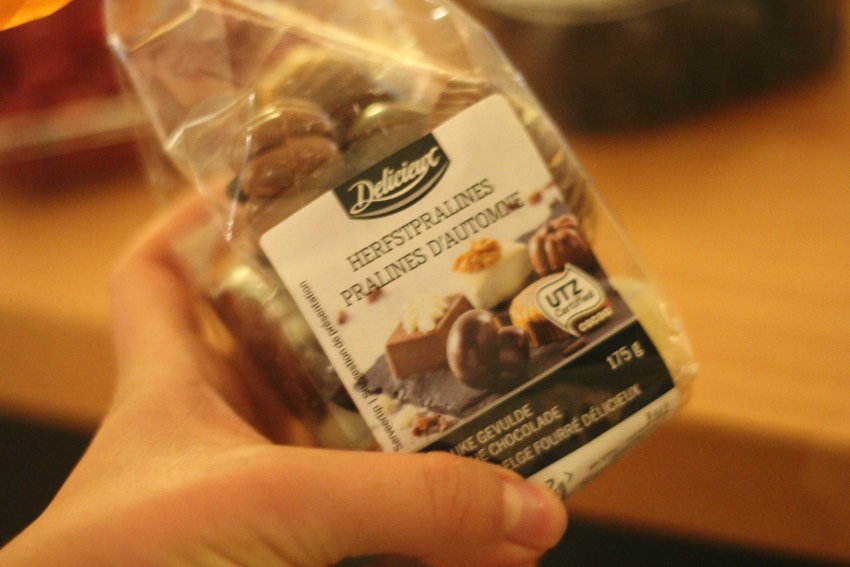 Ik ben gek op bonbons!!! Ik zeg maar niets meer over het merk 😉 Best wel duidelijk dat ik fan ben he?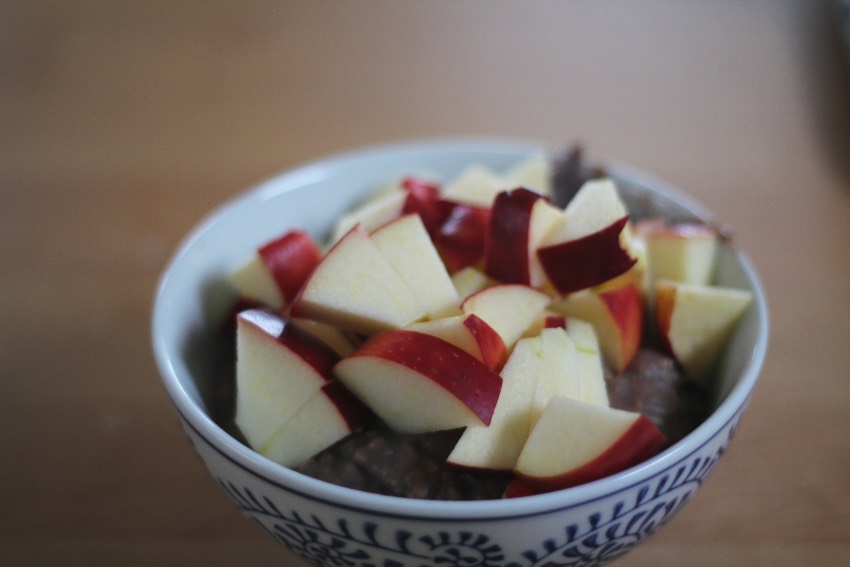 Havermout met appel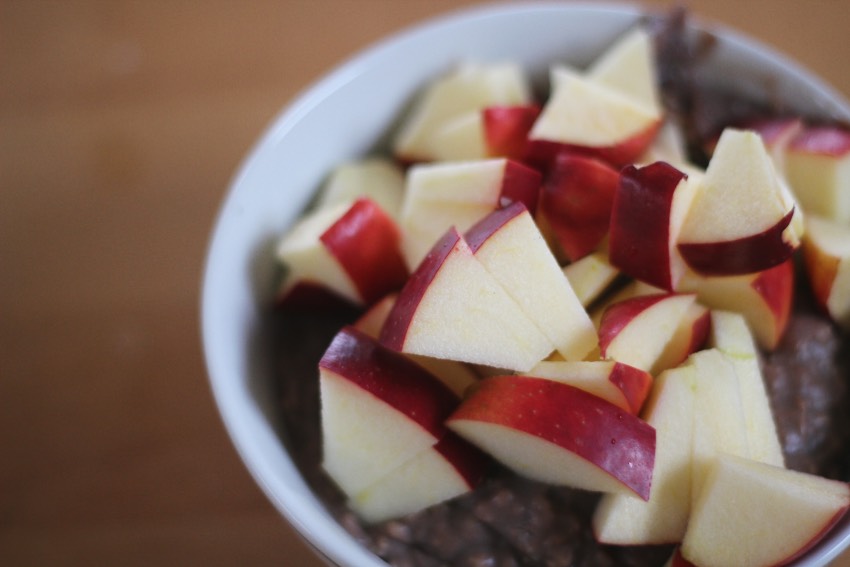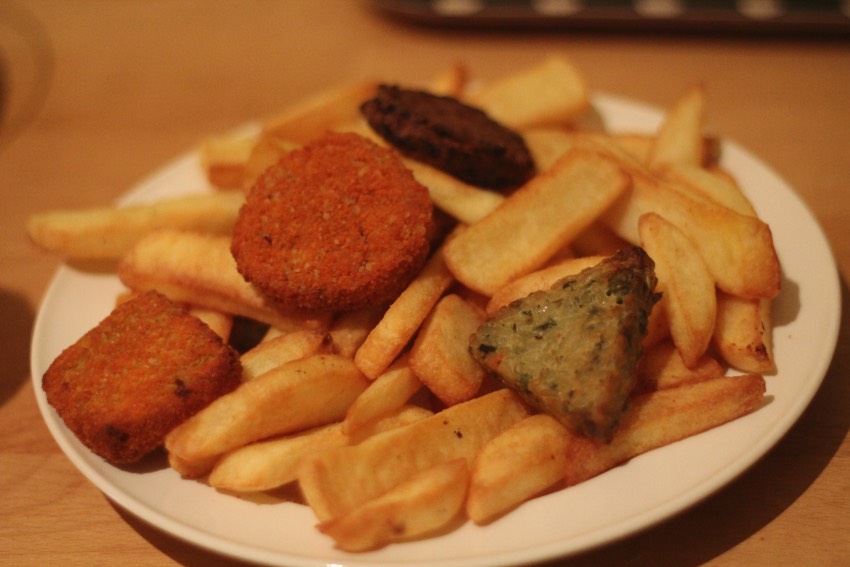 Weer een avond waarop ik geen zin heb om te koken.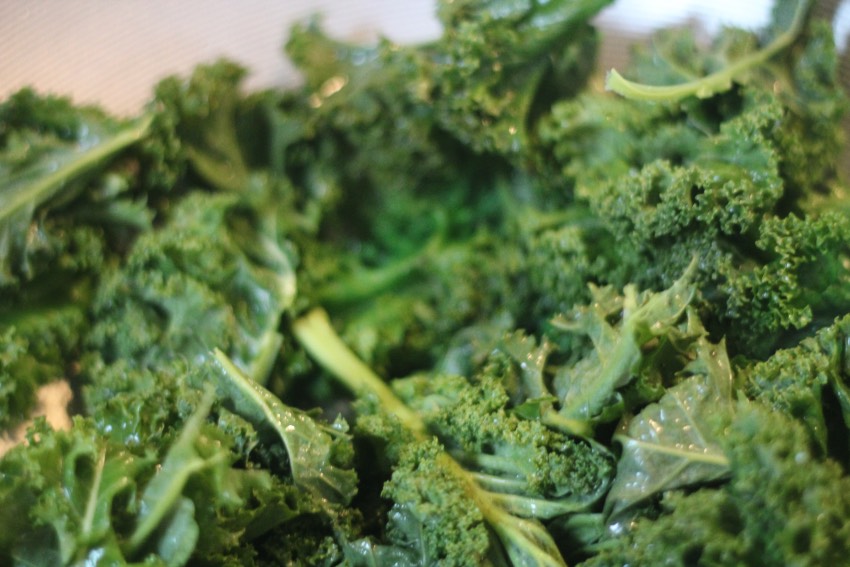 En dan weer balanceren met vitamines haha. Alhoewel dit de 80/20 andersom is. Ach, zo is het leven soms!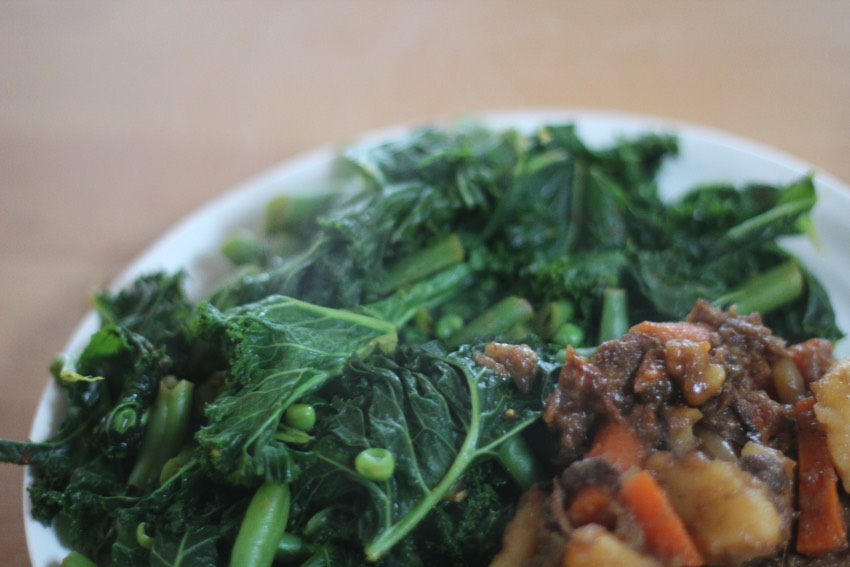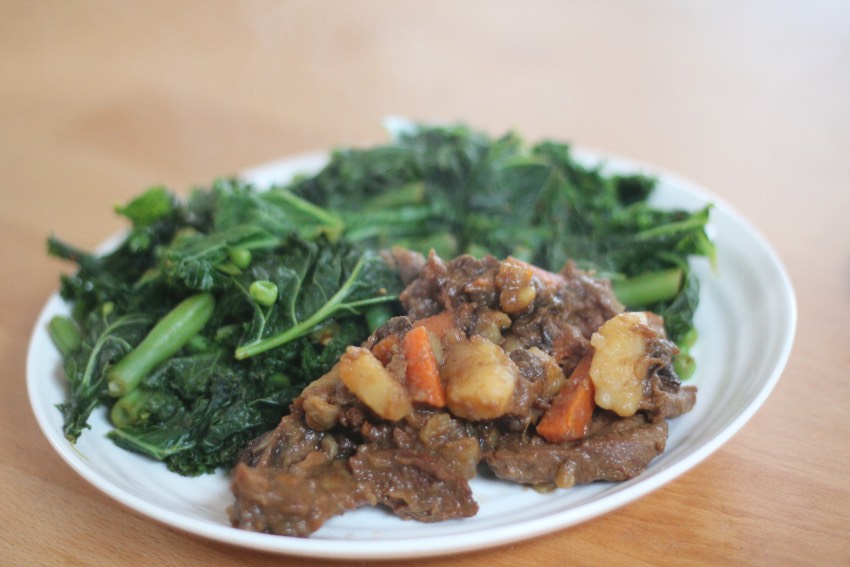 Boerenkool met doperwten en sperziebonen en de Marokkaanse stoofpot met pruimen ernaast (bewaard in de vriezer).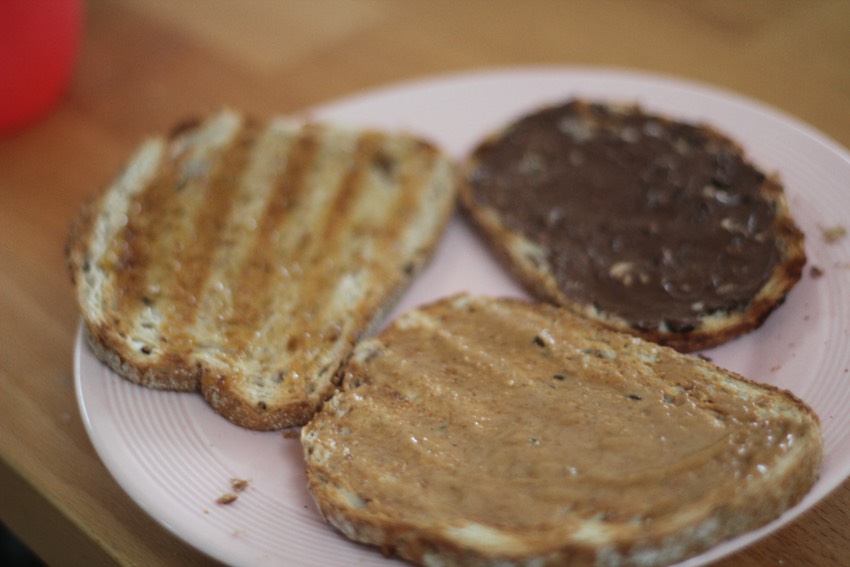 Broodjes met: pindakaas, hazelnoot spread en vijgenjam.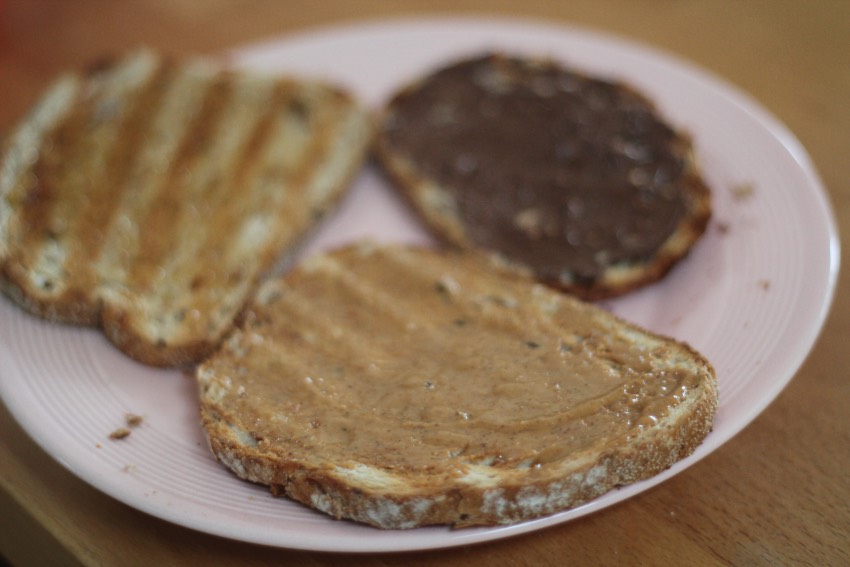 Het broodje met vijgenjam liet ik 1 minuut na deze foto op de grond vallen.. Dus het werden maar twee broodjes als ontbijt 😉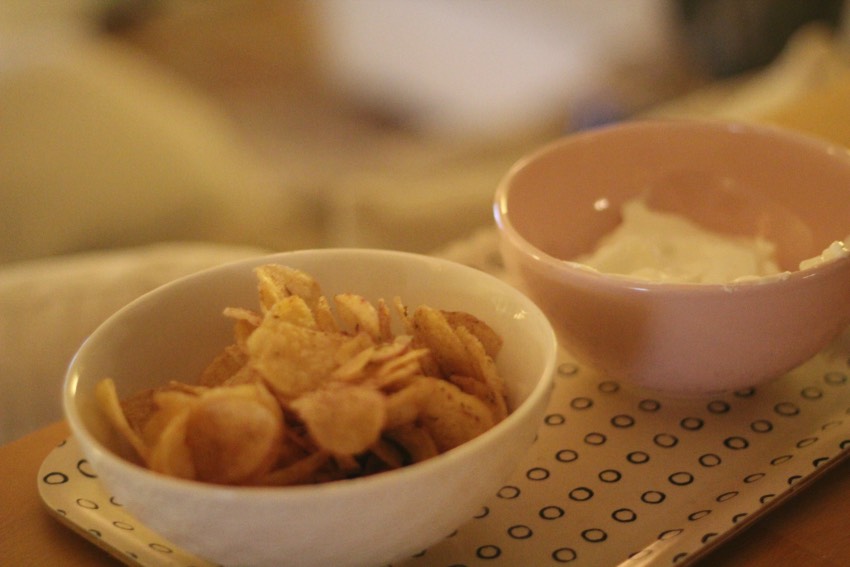 Chips met yoghurt of kwark, mijn lievelings!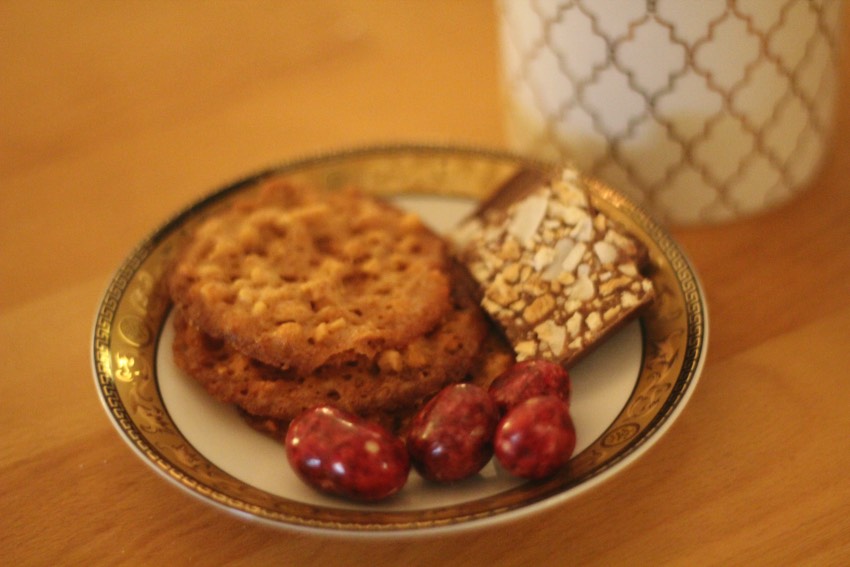 Snacken met kletskoppen, chocolade en chocolade macademianoten. Alles van de Lidl, beide varianten van de chocolade ook weer van Delicieux.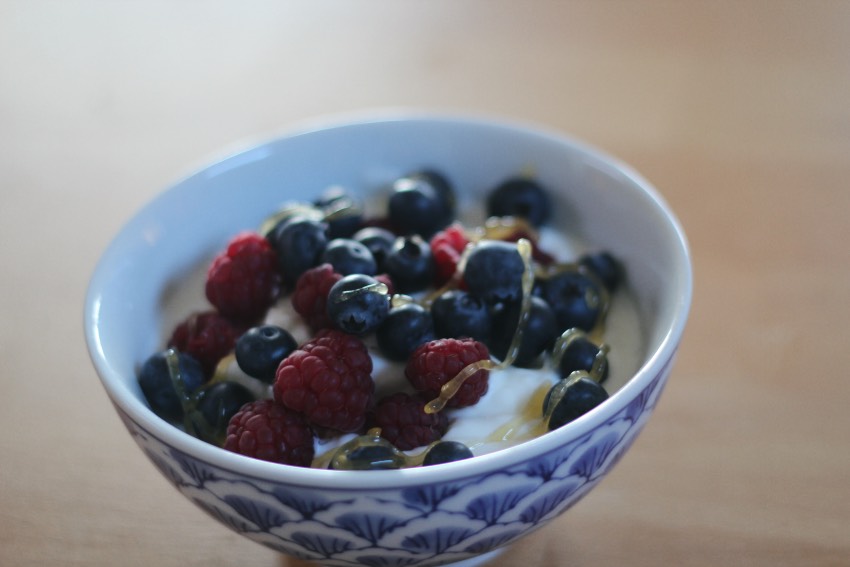 Kwark met frambozen, bosbessen en honing als ontbijt. Hmm!
BewarenBewaren