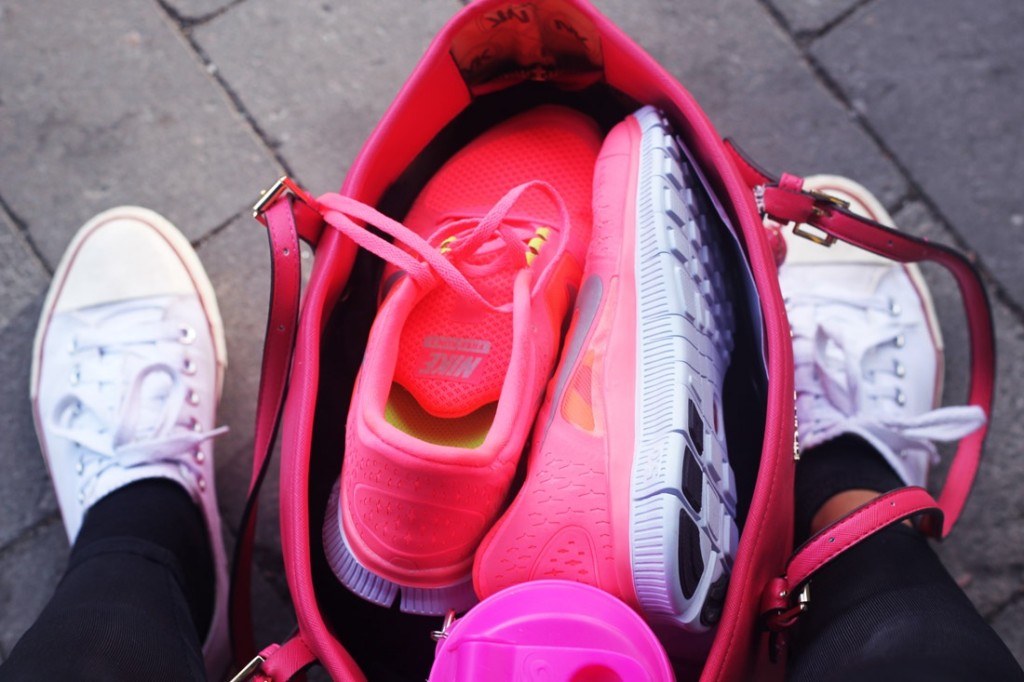 Ik ga veel door fase's omtrent mijn workouts en voeding, wel allemaal met als uitgangspunt om fitter te worden maar net weer anders hier en daar. Toch zijn er altijd een aantal dingen die er altijd, standaard zijn. Sharing is caring, toch? Daar komt ie!
Dumbbells
In welke workout fase ik ook zit. Dumbbells kunnen niet ontbreken. Vooral de vroege ochtenden of late avonden waarbij de sportschool (bijna) dicht is of nog niet open, train ik vaak thuis. En zonder dumbbells zou ik echt een minder goede workout krijgen. Natuurlijk zijn er keiharde workouts die je zonder enige benodigdheden (behalve je eigen lichaamsgewicht) kunt doen, maar los daarvan kun je dumbbells gebruiken om een simpele oefening een stuk zwaarder te maken (ehm.. Arm circles?!) of om juist je armen effectiever te trainen. Blijvertje dus. Oja, ik ben in bezit van een setje van 2kg en een setje van 3kg + een kettlebell van 4 kg.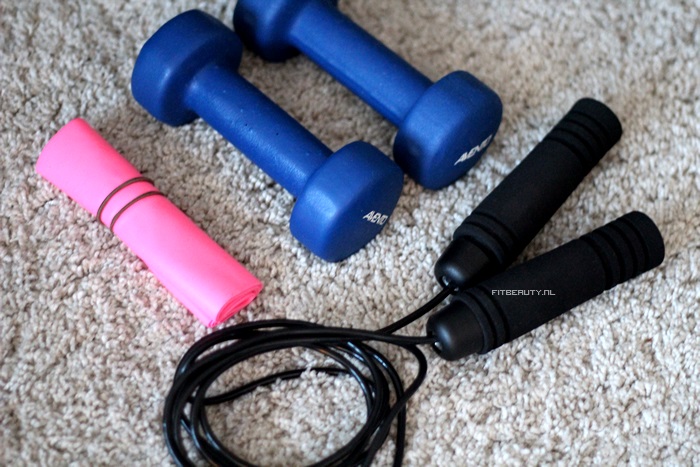 Keukenmachine
Van bananenijs, tot pannenkoeken beslag tot hamburgers tot chocolademousse. Ik maak alles in dat ding. En ja, ook ik heb eerst 6 van die kleine, rotdingen aangeschaft die allemaal kapot zijn gegaan (schuldige: dadels), en deze grote van Philips gaat nu al zó lang mee. Absoluut een aanrader om iets meer geld uit te geven aan een goede keukenmachine waar je jarenlang plezier aan hebt. Uiteindelijk ben je goedkoper uit dan 6 van die kleine rotdingen te kopen.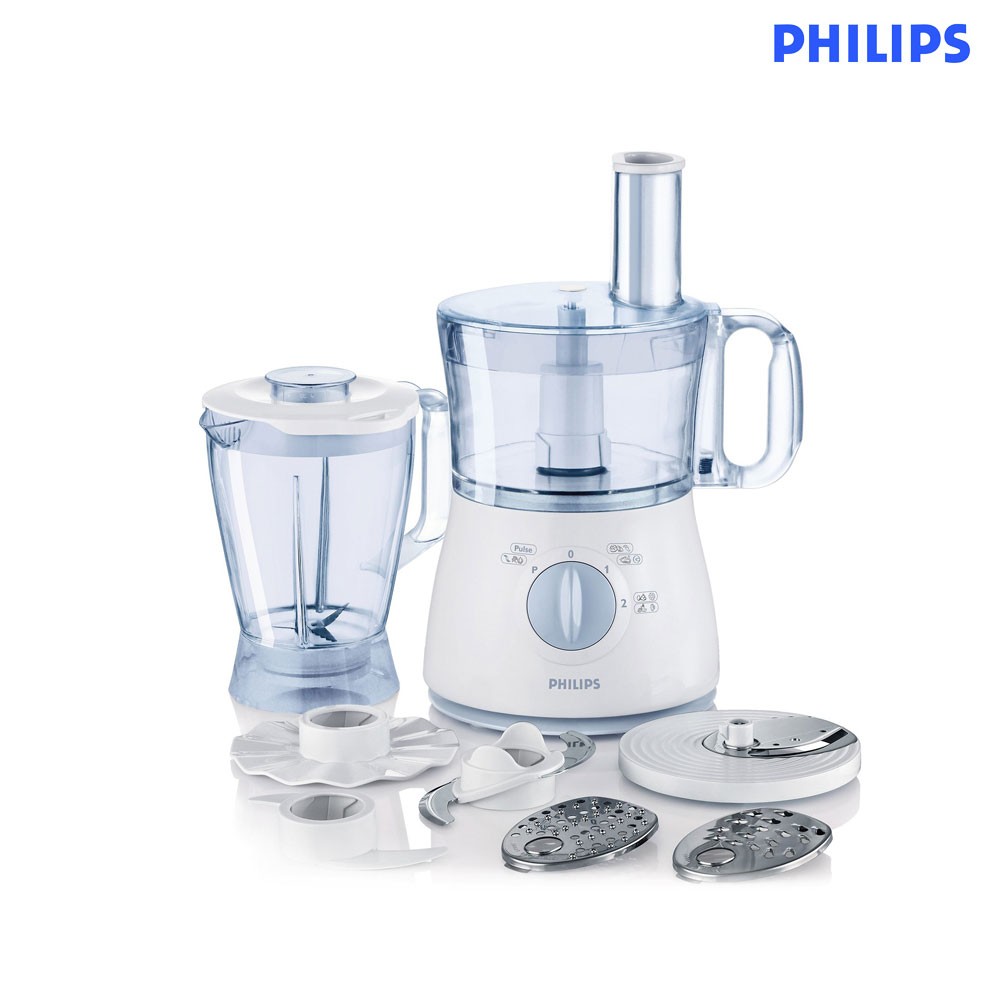 Bananen
Haha. Bananen zijn echt geweldig omdat ze zoet en plakkerig zijn kun je er heel veel kanten mee op. Van het maken van simpele koekjes (havermout + geprakte banaan) tot pannenkoeken (banaan + ei) tot ijs (banaan in plakjes in de vriezer) tot mueslirepen tot gewoon een snelle snack voor het sporten etc. etc. Hoe vaak de banaan me wel niet heeft geholpen met de "zoete trek maar ik weet niet wat ik wil" momenten, haha.
Trouwens nog benieuwd naar hoeveel bananen je per week mag eten? ;p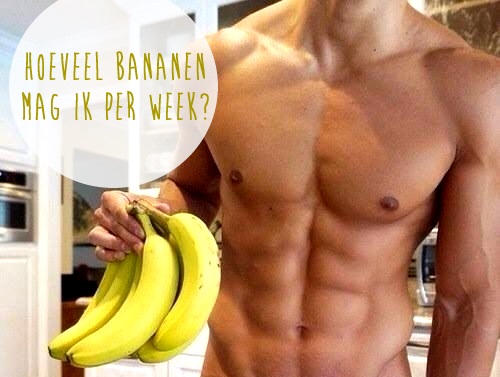 Muziek – Spotify
Zonder muziek ben ik echt nergens. Als de batterij van mijn telefoon leeg is, weiger ik te gaan sporten. Eigenlijk weiger ik dan de deur uit te gaan, maar soms moet het wel. Ik kan werkelijk niet zonder een lekkere afspeellijst tijdens het sporten, ik verheug me vaak gewoon om een liedje te luisteren terwijl ik aan het rennen ben bijvoorbeeld. Ik ben zo gek dat ik de rest van de dag mezelf weerhoudt om dat leuke liedje te luisteren, zodat ik hem tijdens het sporten kan luisteren en extra van kan genieten. Ben ik de enige hierin? Haha.
Spotify is wat dat betreft ook enorm handig voor het snel toevoegen en verwijderen van liedjes. De Spotify database is enorm gevuld en mochten ze nou net een liedje niet hebben die jij in je afspeellijst wilt, dan kun je ook gewoon een lokaal liedje toevoegen aan je lijst. Werkt heerlijk. 🙂
Koffie
Moet ik hier nog wat aan toevoegen? Koffie geeft me echt een enorme boost en gelukkig gevoel 🙂 Ik "zet het dan ook in" voordat ik ga sporten om net even een tandje hoger te kunnen met de workout.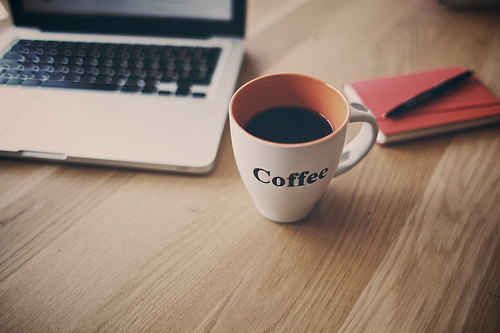 Ik ben echt héél erg benieuwd waar jullie niet zonder kunnen in het hebben of creëren van een fitte levensstijl?!