Je keuken, en vooral de machines en producten in je keuken kunnen een belangrijke rol bijdragen bij het laten slagen van een gezond eetpatroon. Ik deel mijn lijst met mijn must-haves die de gezond eetpatroon ondersteunen.
Digitale keuken weegschaal
Wanneer je net begint te leren wat de juiste porties zijn voor jou, is het heel handig om een digitale keukenweegschaal te hebben. De weegschaal zal je laten zien hoe 100 gram kipfilet eruit ziet, of 50 gram gekookte aardappelen. Het helpt je een realisitsch beeld te krijgen bij wat je portiegrootte hoort te zijn voor een gezond eetpatroon. En natuurlijk ook voor alle (nieuwe) recepten die je gaat maken.
Een grill plaat of grill pan
Wanneer je weinig tijd hebt en toch gezond wil eten is het zó makkelijk om gauw wat op de grillplaat te gooien. Je kunt zelfs een dag van te voren (of in de ochtend) al je groente of vlees laten marineren in de koelkast en het in de avond op de grill gooien. Het is binnen enkele minuten klaar.
Muffin bakplaat
Ik gebruik mijn muffin bakplaat zelden voor "echte" muffins. Maar ik gebruik ze voor andere gerechten zoals ei-muffins, havermout bites, quina cakejes en nog veel meer. Het is perfect om je porties onder controle te houden.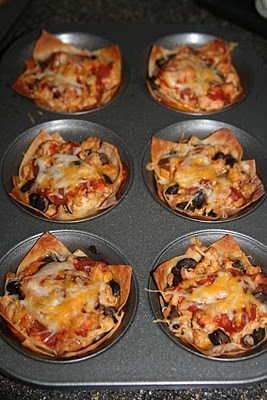 Amerikaanse maat cups
In Amerika doen ze onnodig lastig met maten; soms gebruiken ze mililiters, soms grammen, soms ounces, soms cups. Om gek van te worden! Ik haal heel erg veel inspiratie van Amerikaanse recepten websites, daarom heb ik standaard een setje "measuring cups" gekocht waar ook op staat hoeveel ml het zou zijn als je het zou vullen met water. Maar voornamelijk voor de Cup-hoeveelheden. Je kunt deze gewoon bij de Albert Heijn kopen!
Opberg bakjes
Ik bereid mijn eten vaak van te voren voor omdat ik echt niet elke dag de tijd heb om uitgebreid en gezond te koken. Zo kan ik mijn gerechten mooi in porties verdelen in de bakjes en deze opbergen in de koelkast. Ook heel handig voor een hoop ingekochte groente die ik in één keer gewassen en geschild heb en schoon wil bewaren in de koelkast gebruik ik de obergbakjes. Ook wel "tupperware". Oja, voedselrestjes kun je er natuurlijk ook heel makkelijk mee bewaren voor de volgende dag!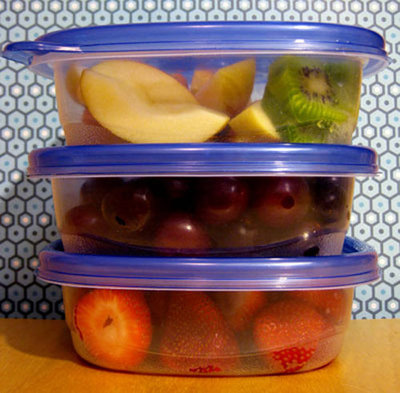 Keukenmachine
Mijn grote liefde in de keuken! Zonder dit apparaat kan ik niet leven. Dat is wat overdreven natuurlijk, maar zonder mijn keukenmachine was het gezond eten echt een stuk lastiger geweest. Vooral deze die ik heb met verschillende opzetstukken om te raspen en plakjes te maken. Ik maak er van alles in; pizza deeg, gezonde koekjes deeg, banaan-ei-pannekoek mengsel, geraspte kaas, plakjes wortel, plakjes aardappel voor zelfgemaakte chips, vegetarische hamburgers, fijngehakte bloemkool (als "rijst" bij gerechten) en ga zo maar door! Vooral als je weinig tijd hebt, is dit een geweldige investering.  (de linker blender op de foto zit er bij mij niet bij).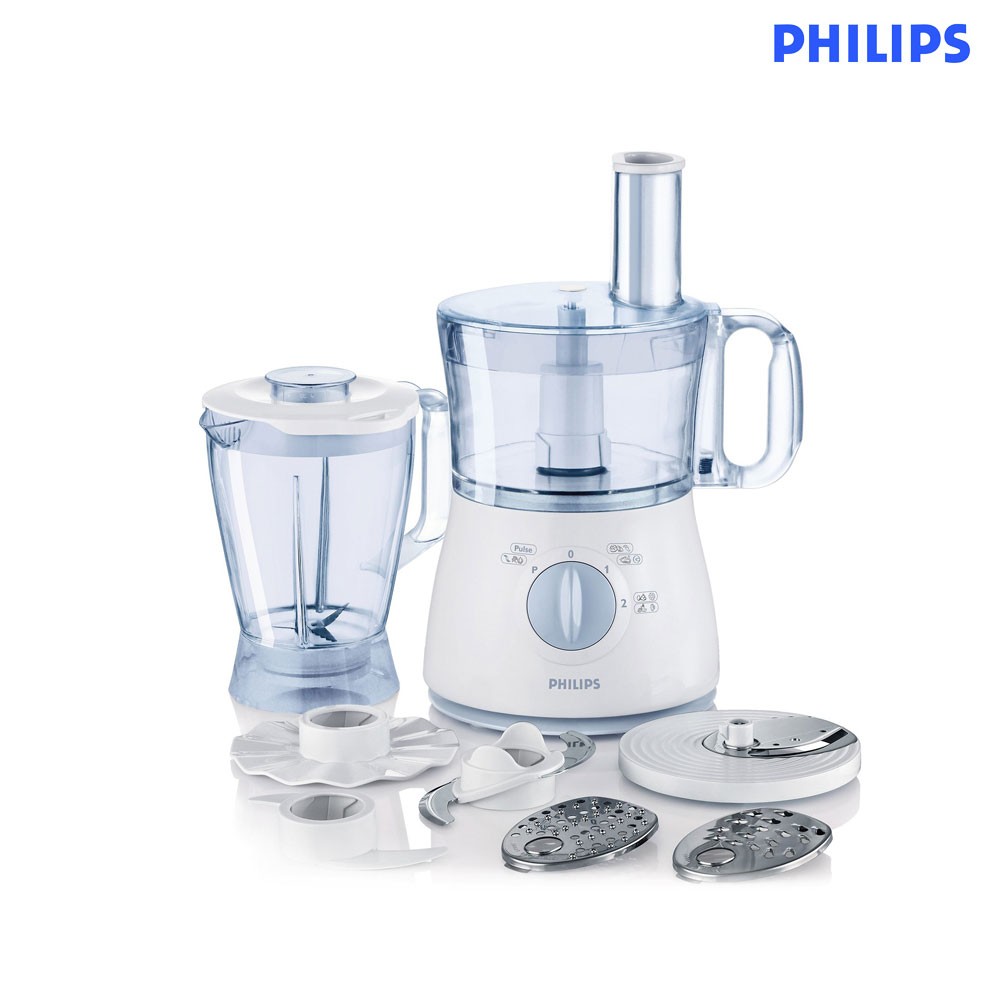 Blender
Zelf gezonde smoothies en milkshakes maken, jummie! Vooral ook handig als je zo'n meeneembeker hebt met een rietje. Heb je weinig tijd? Gauw wat ingrediënten in de blender, mixen, in de beker gieten en de deur uit rennen! Hoe vaak ik dat wel niet heb gedaan.