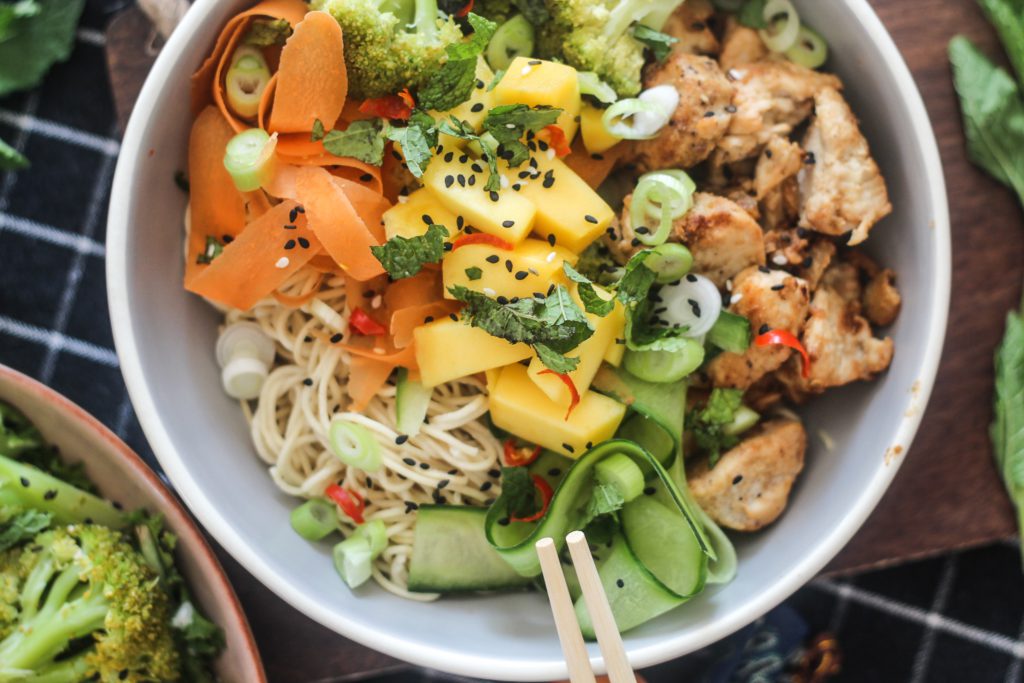 Laten we de week eens goed starten met een heerlijk zomers gerecht bomvol vitamines en mineralen. Hoe meer kleuren bij elkaar, hoe meer voedingsstoffen. Aangezien ik nu samenwoon met Boy zul je vaker een "Boy versie" en een "Teni versie" krijgen van een recept, zo ook vandaag! Een heerlijke zomer noedel bowl met tahin dressing.
Wat heb je nodig voor 2 personen? De hoeveelheden zijn niet heel belangrijk, doe wat jij lekker vindt!
100 gram (soba) noedels
broccoli
2 lente uien, in ringetjes gesneden
1 gele ui, gesnipperd
200 gram kipfilet
wortel, geschild in dunne plakken
komkommer, geschild in dunne plakken
verse munt, gehakt
1/2 mango, in blokjes
olie om in te bakken
peper, zout, komijn naar smaak
sesamzaadjes en chili peper als garnering
gemengde sla *optioneel
Voor de dressing;
3 eetlepels tahin (sesampasta)
3 eetlepels water
2 eetlepels citroensap
1 eetlepel honing
1 eetlepel olijfolie
1 theelepel mosterd
1 theelepel sojasaus
1 teentje knoflook
peper en zout naar smaak
Voor de dressing: doe alles in een keukenmachine en mix het geheel tot een gladde massa. Voeg waar nodig wat extra honing, zout, citroensap of water toe om het in balans te brengen.
Doe wat olie in een pan en bak hierin de kip (in stukjes gesneden) met wat peper, zout en komijn. Als de kip 4-5 minuten aan het bakken is en niet meer roze is aan de buitenkant voeg je de gesnipperde gele ui toe. Als alles lekker begint te geuren en goed doorbakken is voeg je 1/4 van de dressing toe en zet je het vuur uit. Zo krijgt de kip ook de heerlijke smaak van de dressing.
Bereid de groenten: stoom of kook de broccoli. Doe de lente ui, munt, mango, komkommer en wortel in schaaltjes zodat het straks makkelijk is om de 'bowl' samen te stellen.
Kook de noedels volgens de verpakking.  Het is in principe een koud gerecht, dus maak je geen zorgen dat alles tegelijk klaar moet zijn.
Begin met een laagje noedels, doe hier de dressing overheen en meng het met je handen of met een vork door. Voor de "Teni versie" heb ik de helft van de kom gevuld met gemengde sla en een beetje noedels. Voor de "Boy versie" alleen maar noedels. Vervolgens top je het met alles wat je maar wilt in de hoeveelheid die je wilt. Ga daarna lekker los met de dressing bovenop het geheel! Om een goede duidelijke foto te hebben heb ik dit pas ná de foto gedaan haha 😉 Top het geheel met wat sesamzaad en chili peper en je bowl is klaar om in gedoken te worden! Enjoy!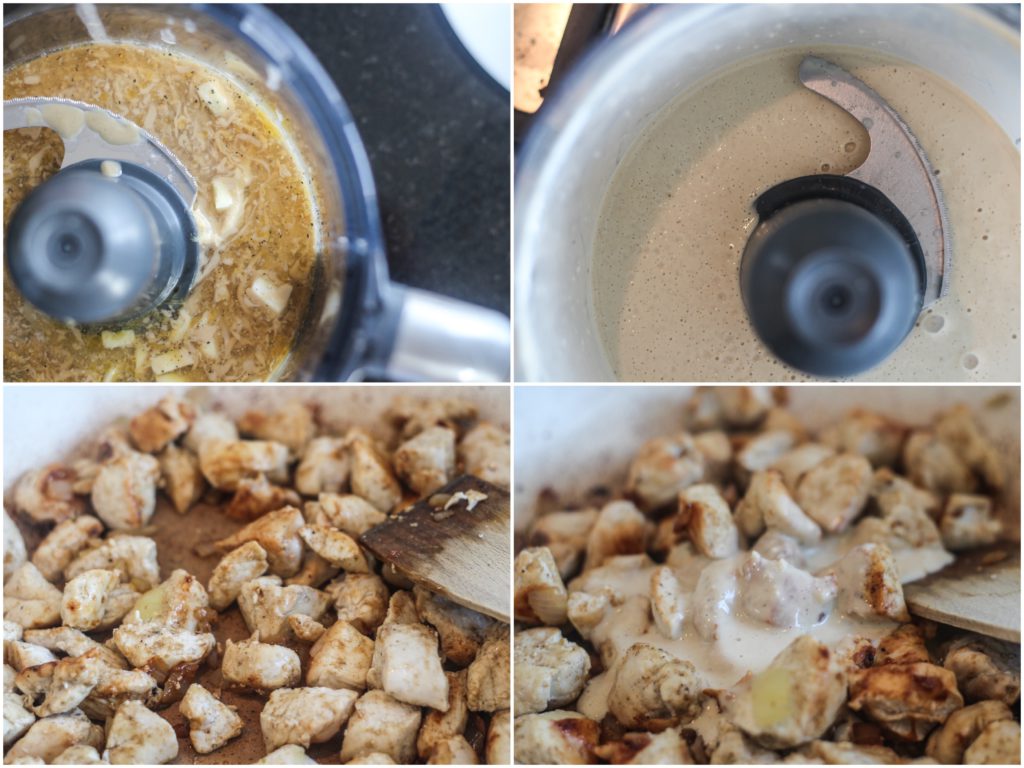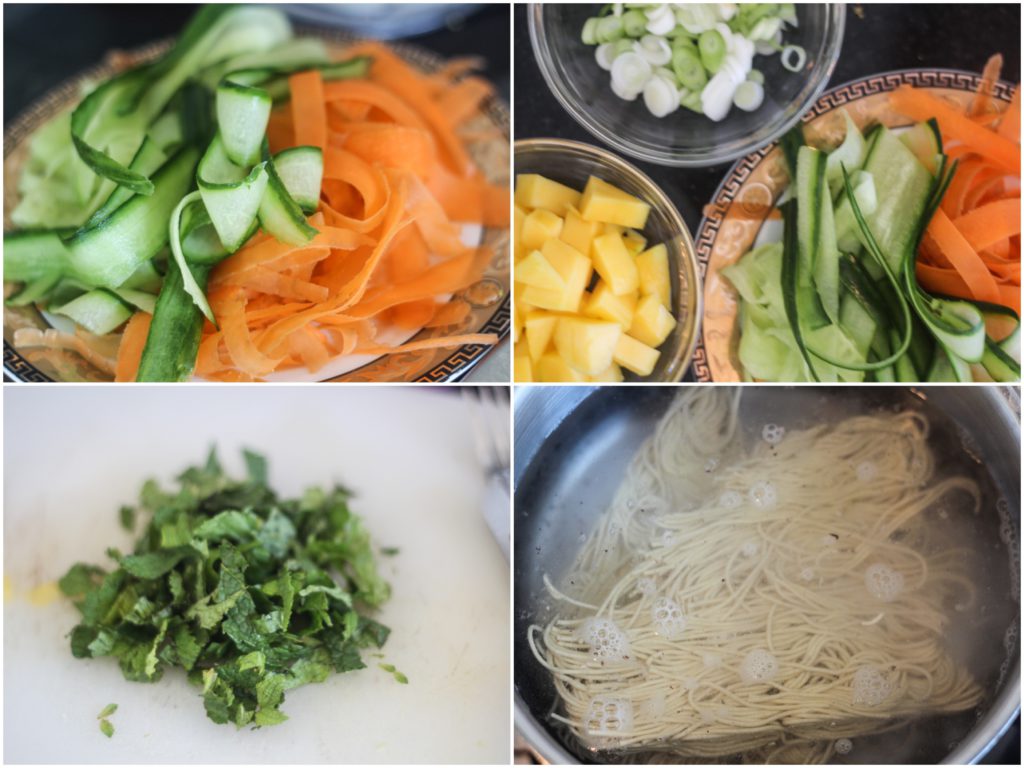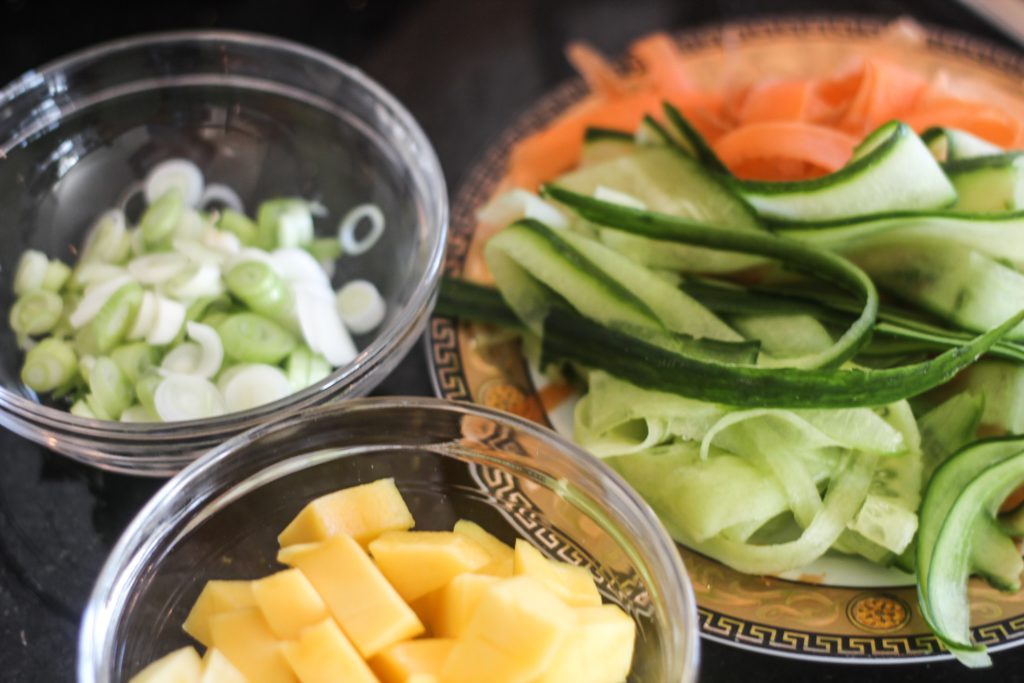 De Boy versie 😉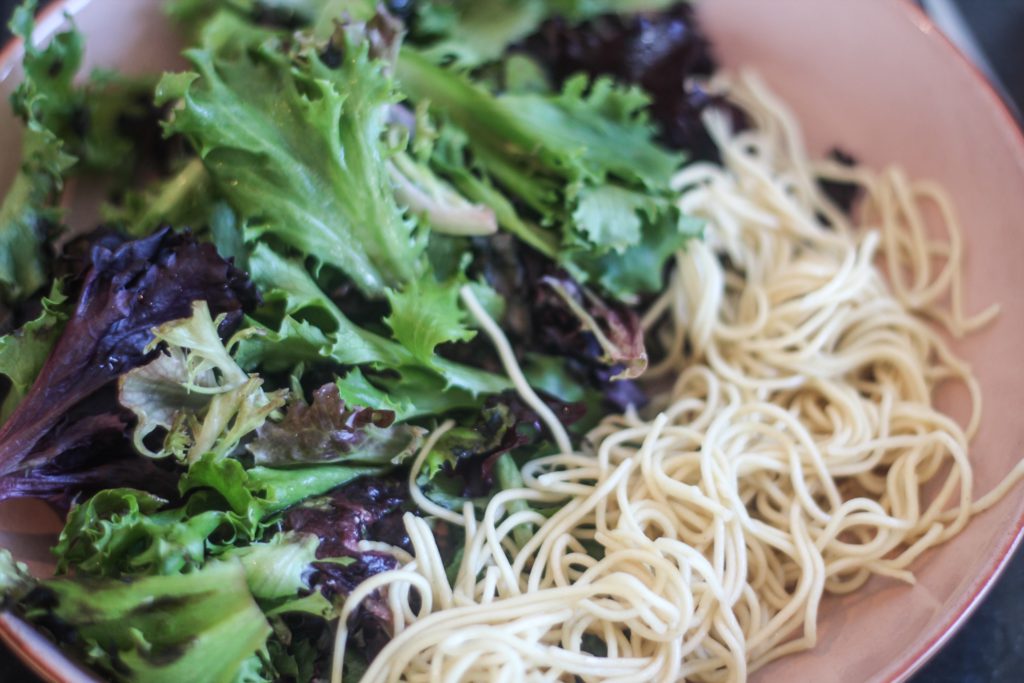 De Teni versie 😉