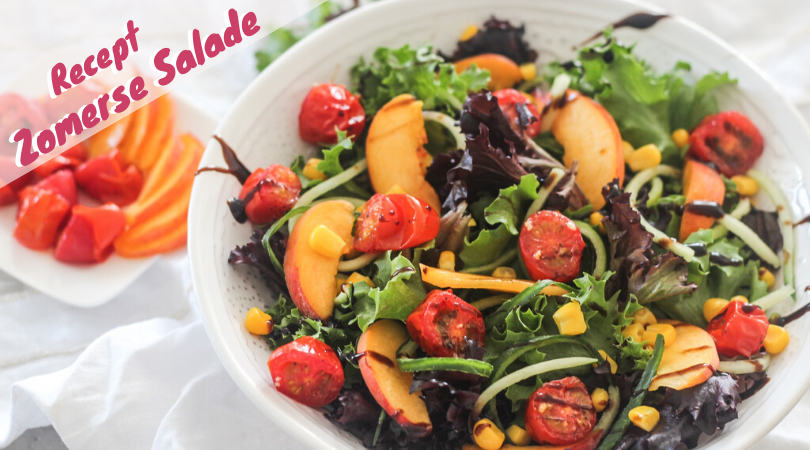 Zin in een voedende, lichte, lekkere en makkelijk te bereiden salade? Dan is hoop ik deze salade precies wat je zoekt! Zomers, licht, fris, zoetig en vooral ook voedend.
Een salade met veel kleur en supermakkelijk te bereiden!
Wat heb je nodig voor twee personen?
100 gram gemengde sla
100 gram cherry tomaten, gehalveerd
100 gram komkommer, julienne gesneden
50 gram maïs uit blik, uitgelekt
1 perzik, in reepjes gesneden
olijfolie
peper, zout, knoflookpoeder
balsamico stroop
citroensap
Optioneel: pijnboompitten, pompoenpitten of zonnebloempitten
Verwarm de oven voor op 220 graden Celsius op de gril stand. Zet de cherrytomaatjes zoveel mogelijk overeind op de bakplaat bedekt met een velletje bakpapier, als ze omvallen is dat geen probleem. Besprenkel ze met wat olijfolie, peper, zout en knoflookpoeder. Zet ze voor 8 minuten in de voorverwarmde oven tot ze beginnen te barsten. Laat ze even 10 minuten afkoelen als je ze uit de oven haalt.
Doe de sla in een kom en doe hier de citroensap naar smaak bij – voor mij zijn 2-3 eetlepels voldoende. "Masseer" de sla met de citroensap zodat alles goed bedekt is, doe hier eventueel wat zout overheen.
Meng de sla met de komkommer, maïs en perzik. Doe nu ook eventueel je gewenste pitten erbij en meng het geheel. Leg de cherrytomaten bovenop en maak de salade af met de balsamico stroop.
En genieten maar!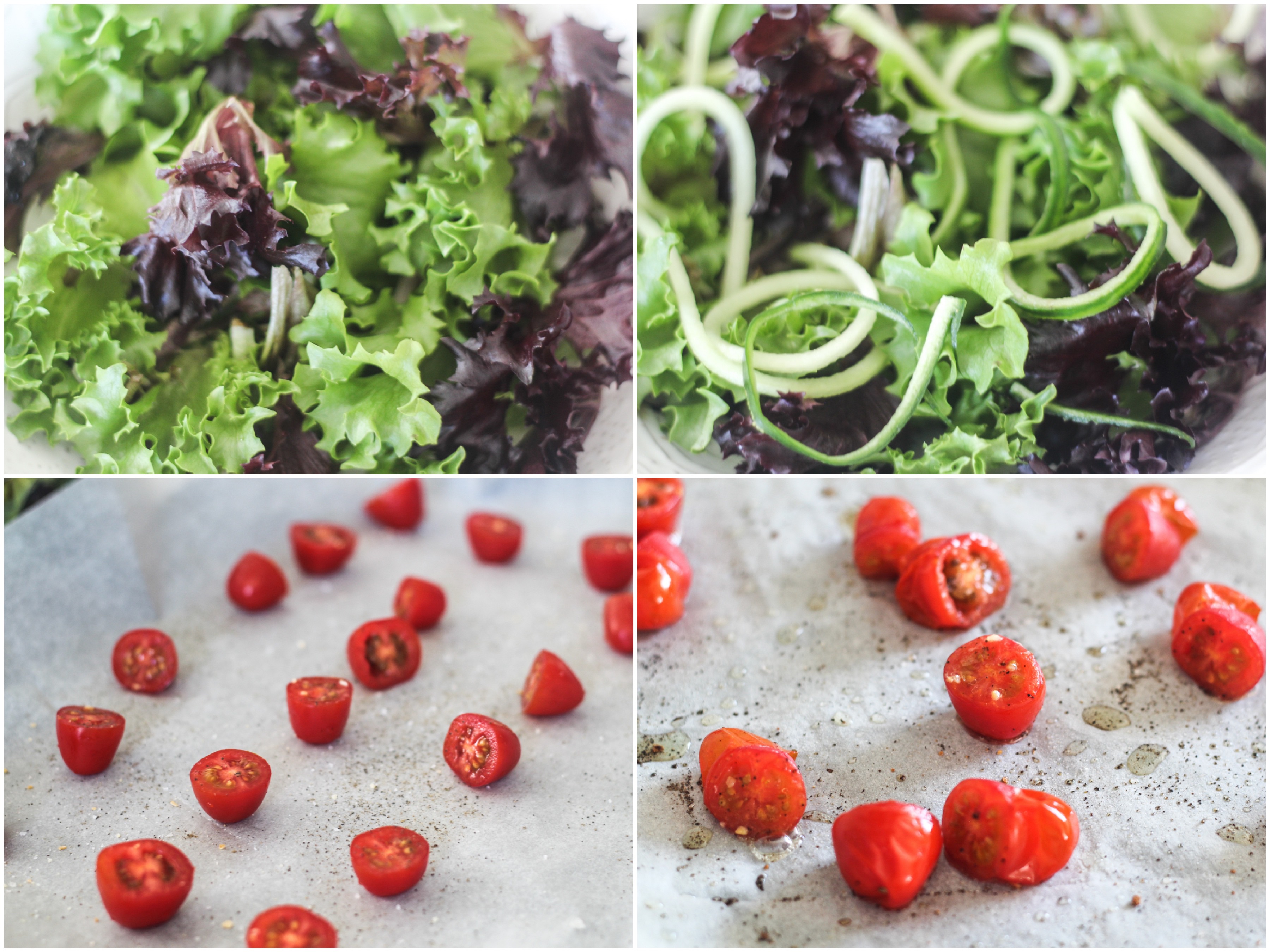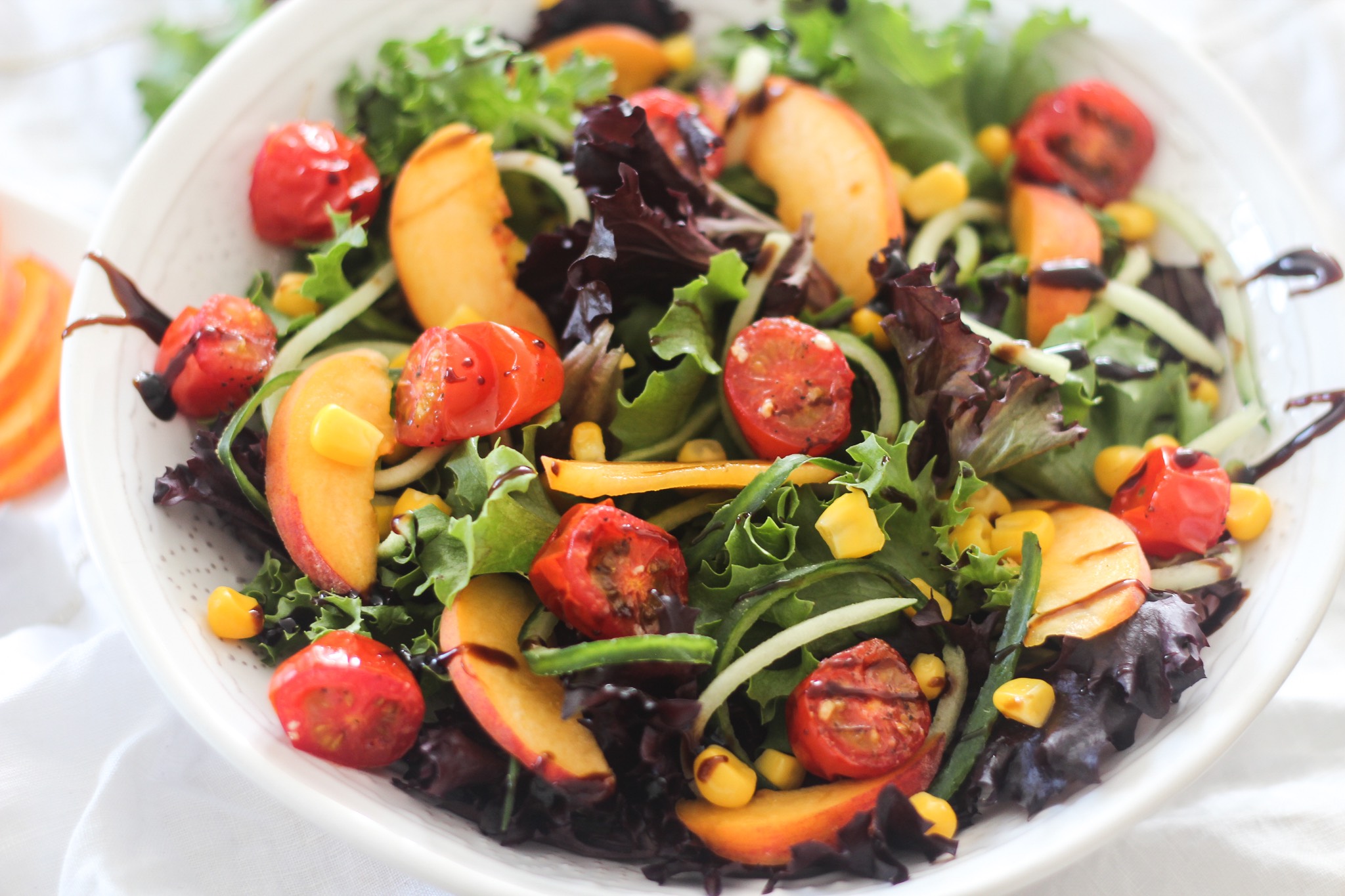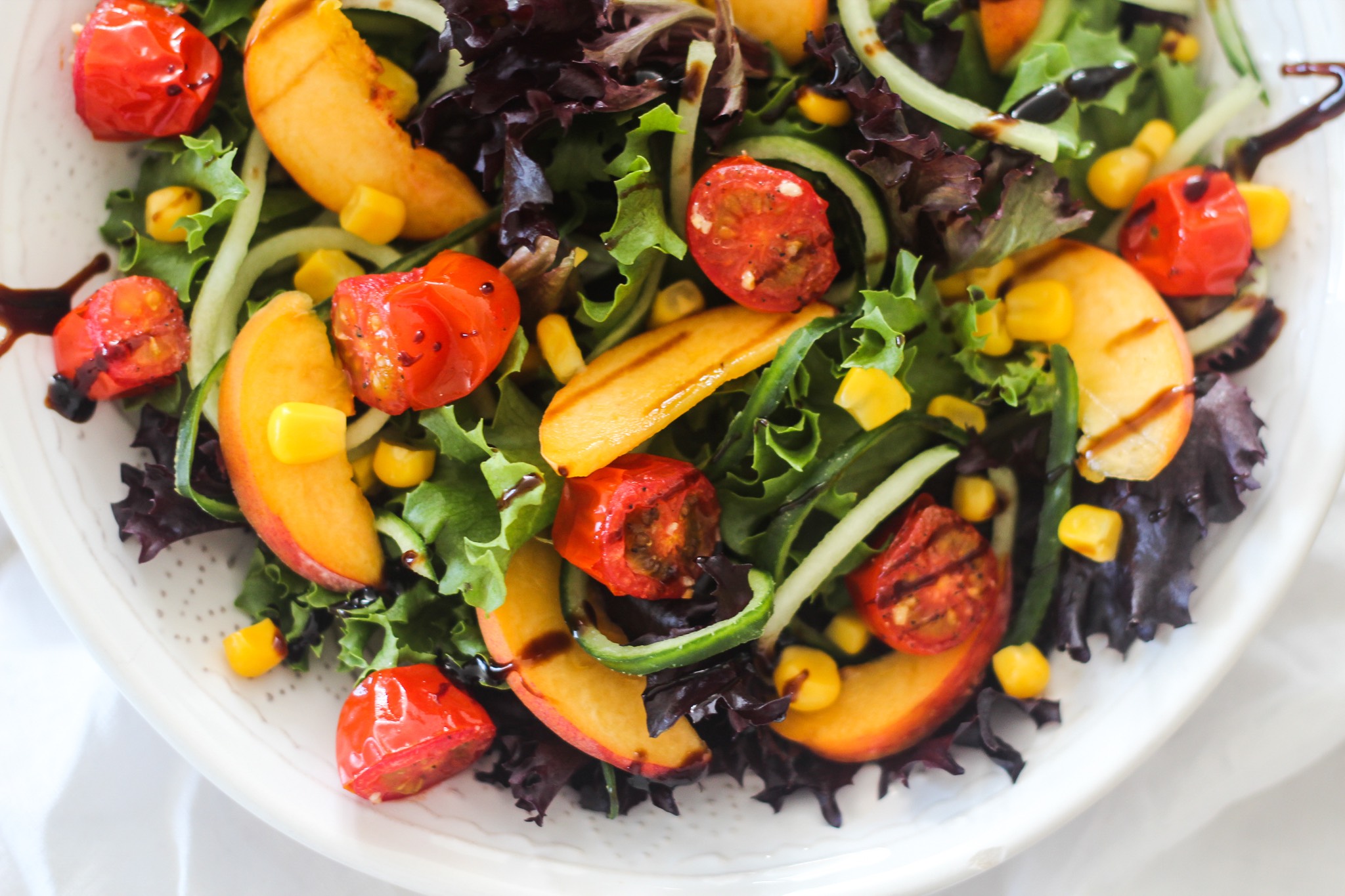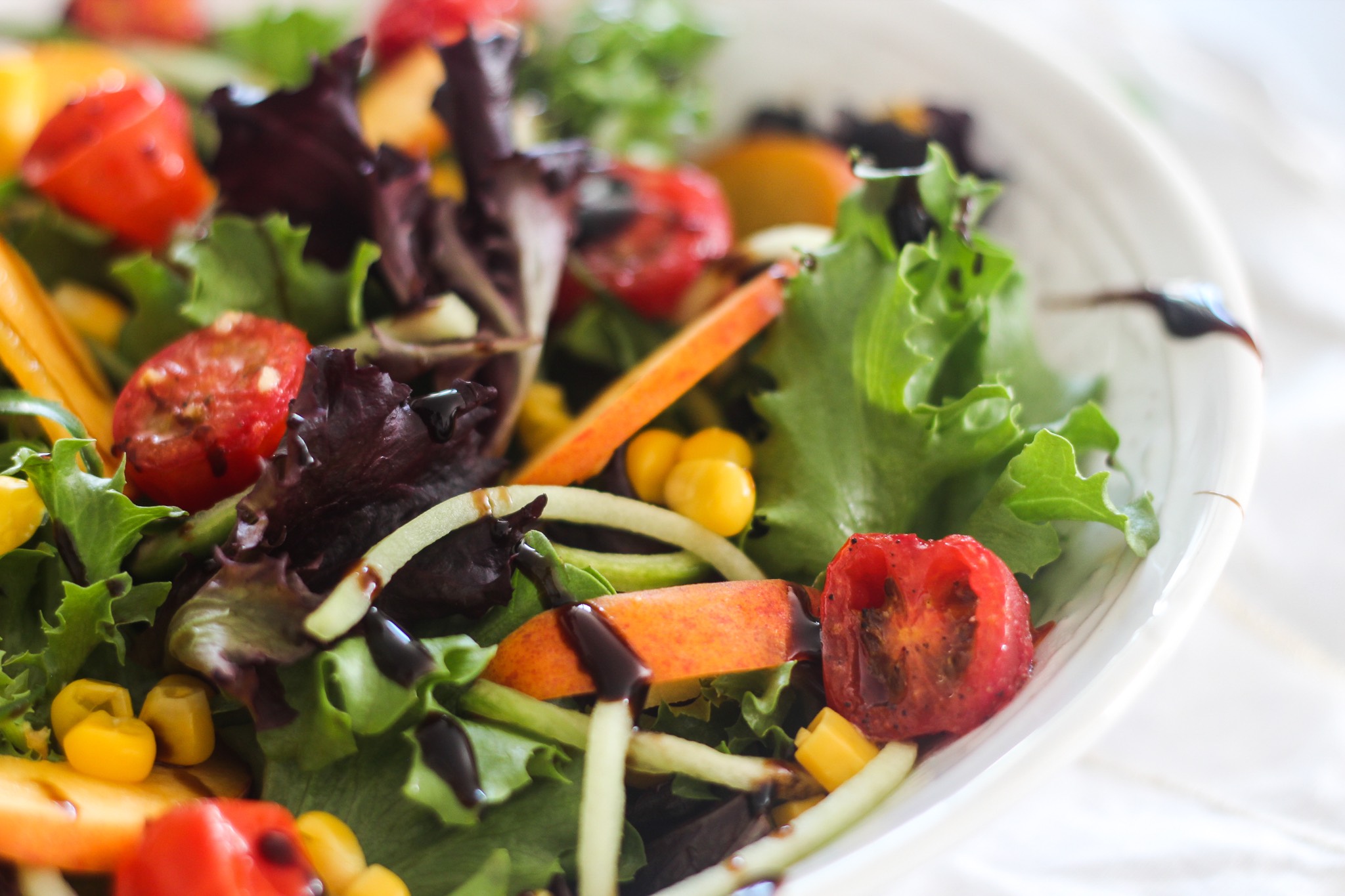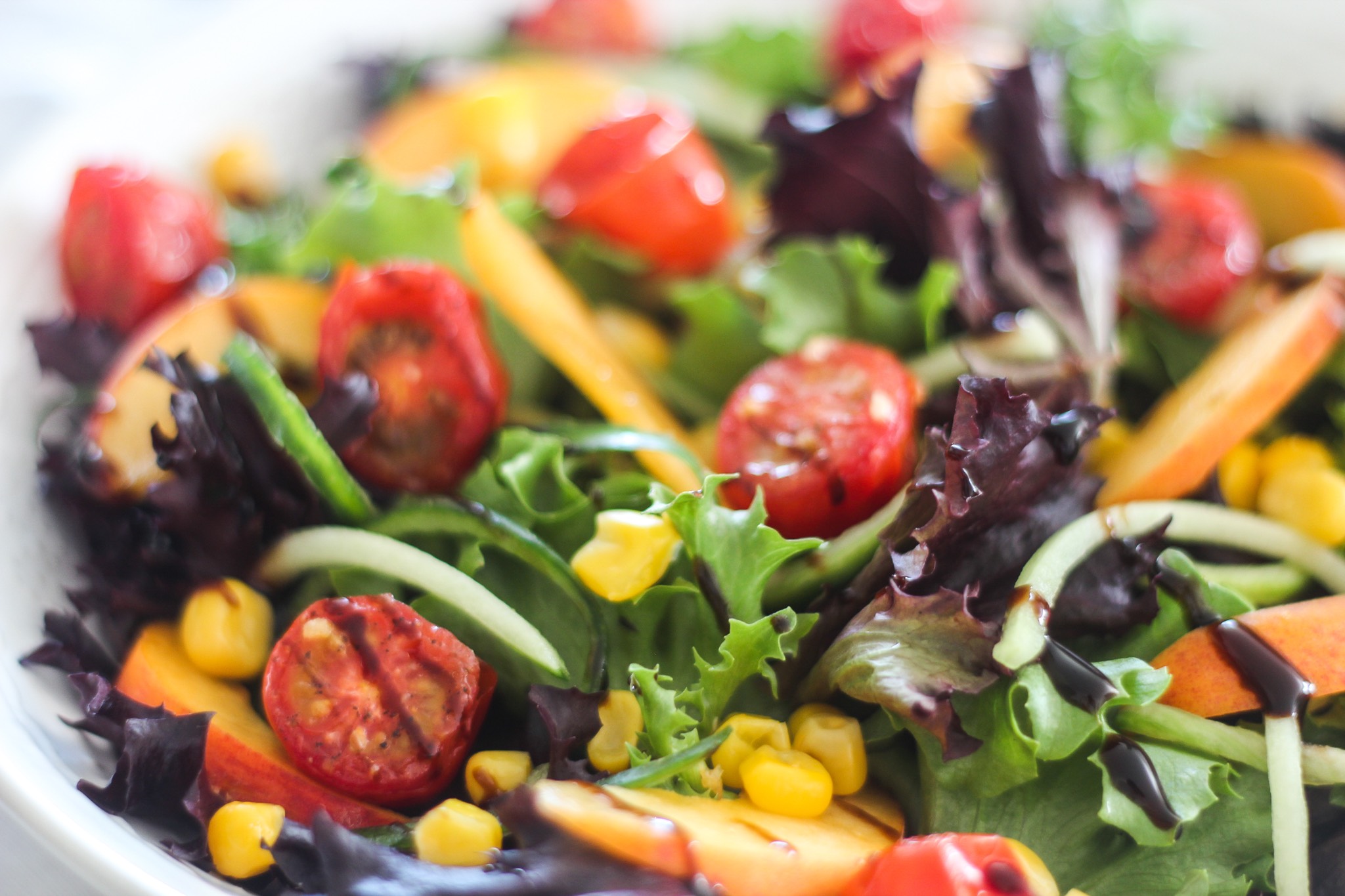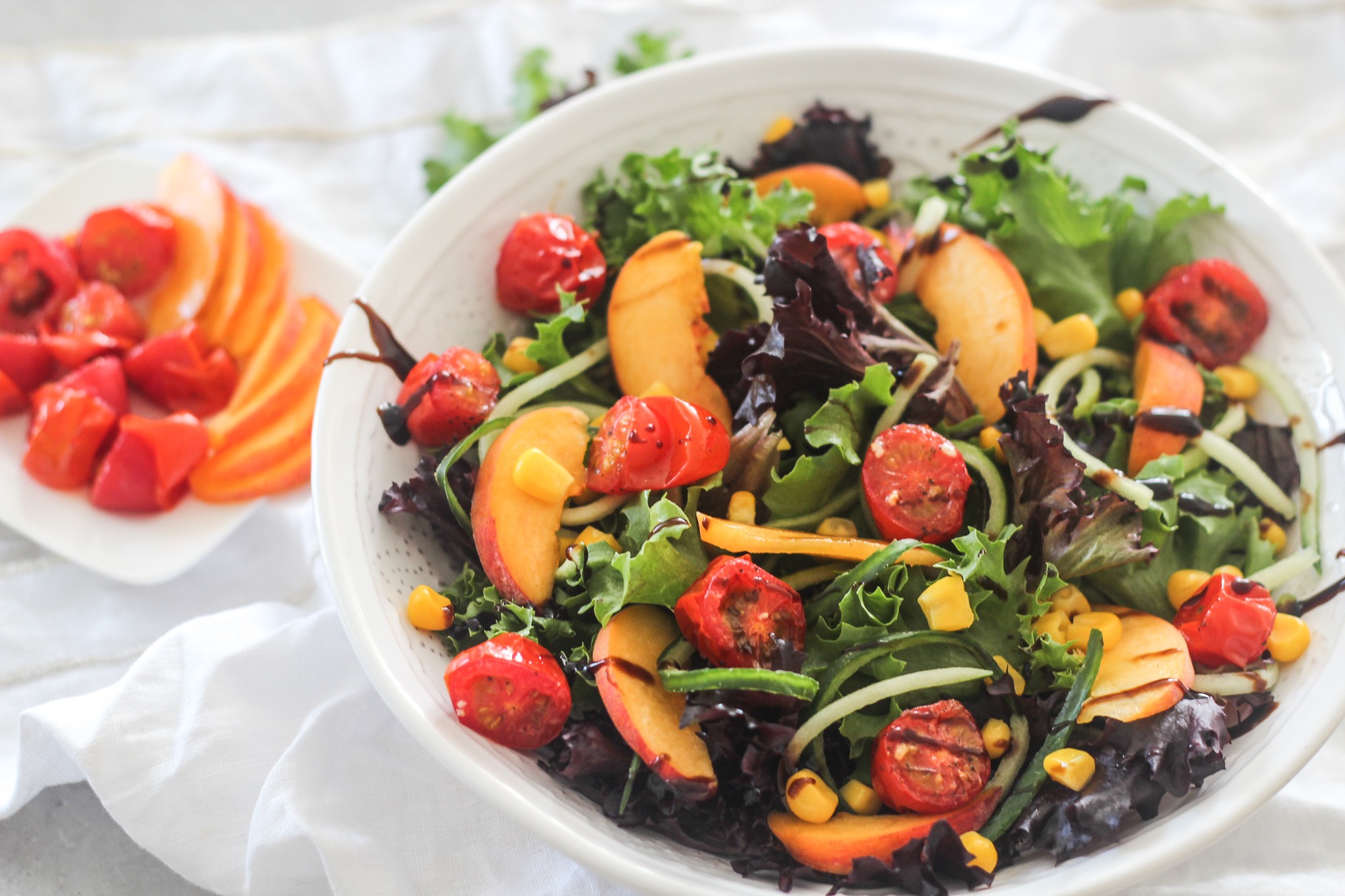 Bewaar, Like, Tweet of Pin!