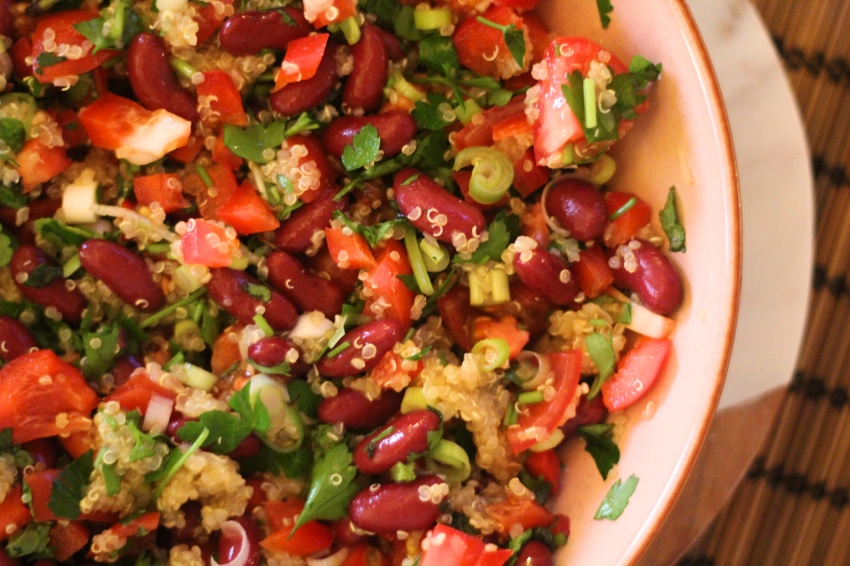 Ik had zin om wat zomer toe te voegen aan mijn dag. Door middel van deze salade. Heerlijk fris en mega voedzaam, vooral dat laatste maakt me blij 😉
Quinoa, bonen, flink wat peterselie en een dressing om je vingers bij af te likken!
Wat heb je nodig voor 1 portie?
50 gram gekookte quinoa
bosje peterselie, gehakt
1 lente ui, gehakt
2-5 blaadjes munt, gehakt
1 citroen, geperst
2 theelepels olijfolie
1 eetlepel honing of maple syrup
4-5 cherry tomaten, gehalveerd
1/2 rode paprika, gehakt
1/2 blikje bonen (kidney, lima, zwarte etc.)
snufje zout
Maak de dressing in een apart schaaltje: citroen, olijfolie, maple syrup en zout.
Ik kan niet anders zeggen dan dat je vervolgens alles gewoon bij elkaar mag gooien in een schaal en mag AANVALLEN! Zo simpel is het. Je kunt er ook voor kiezen om wat spinazie, rucola of boerenkool erbij te doen om er meer groen (en vitamines & mineralen) aan toe te voegen. Als je dat doet, zorg dan dat je de bladgroente met de dressing 'masseert' zodat ze een beetje hun bittere smaak verliezen en bedekt zijn met dressing. Meng alles lekker door elkaar, pak een vork, zet een serie op en genieten maar!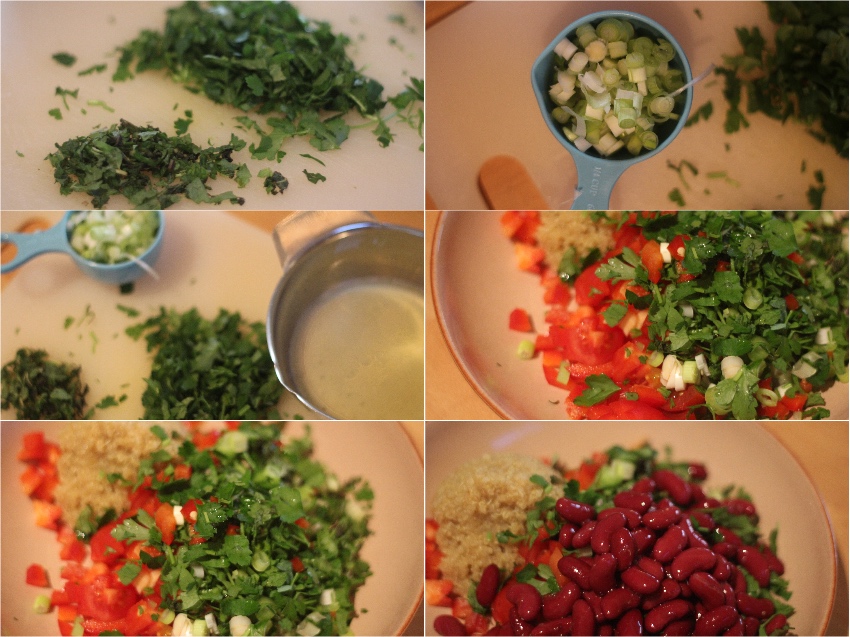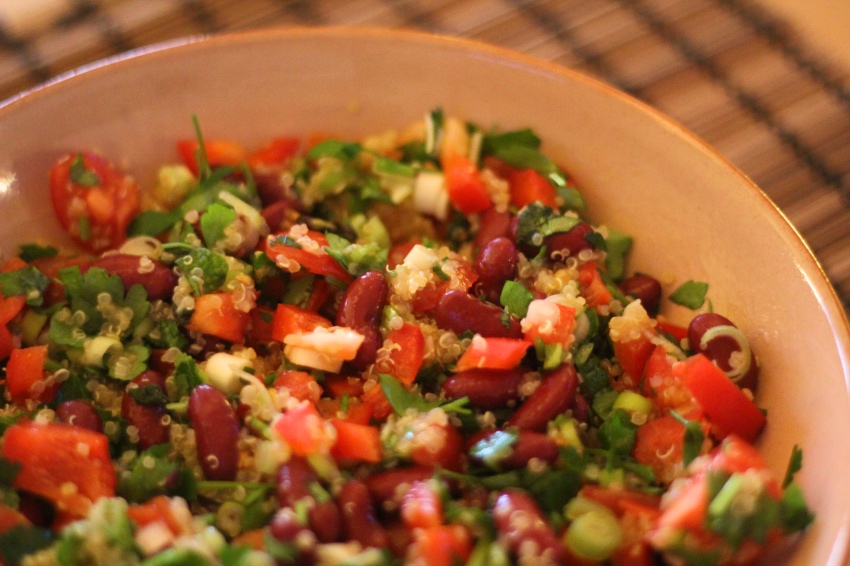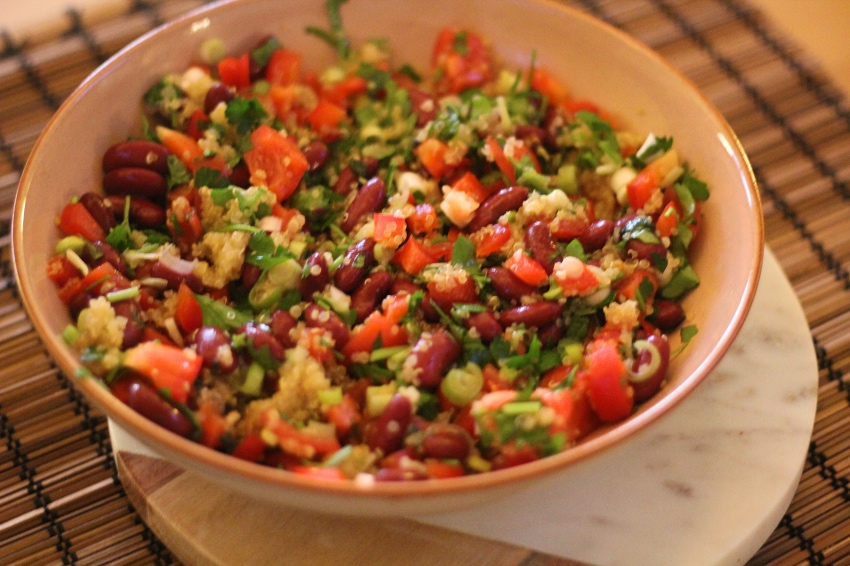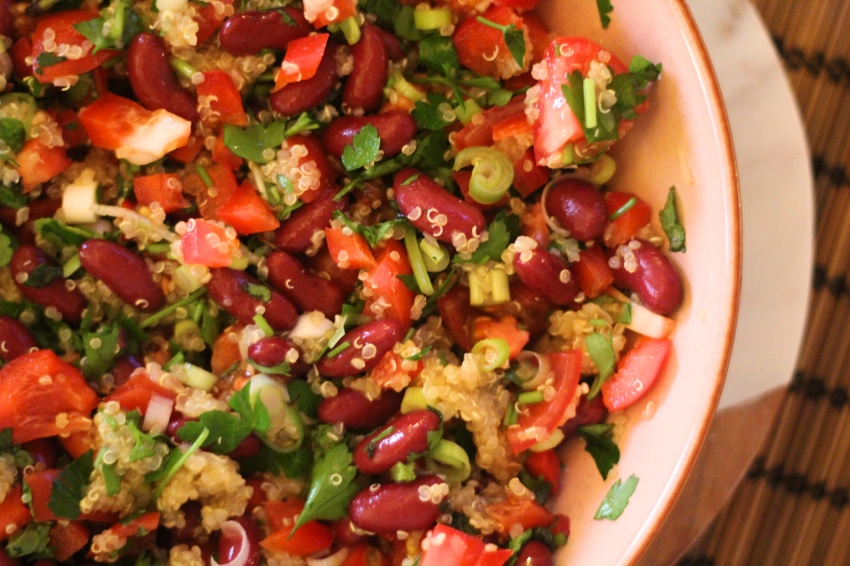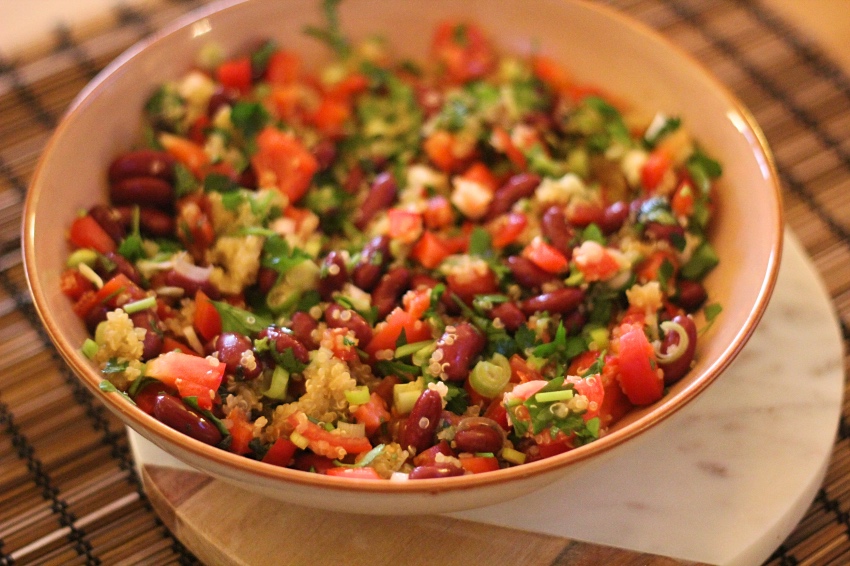 BewarenBewaren