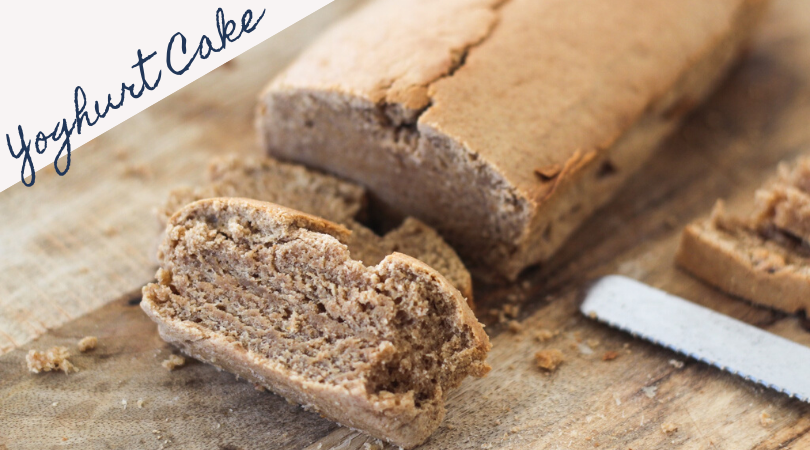 Soms zijn er van die dagen dat je zin hebt in de klassieke variant van iets. De basis variant. Basic.
Ik had zin in cake, de klassieke variant maar toch stiekem met een twist. De twist is de toevoeging van yoghurt waardoor de binnenkant niet luchtig is maar smeuïg – mijn favoriet! Vooral omdat de buitenkant zo knapperig is, is het contrast met de smeuïge binnenkant waanzinnig!
Wat heb je nodig voor één cake?
200 gram yoghurt
250 gram meel (ik heb spelt gecombineerd met tarwe)
100 gram kokosbloesem suiker (of gewone suiker)
80 gram gesmolten kokosolie
2 eieren
2 theelepels bakpoeder
1-2 theelepels vanille extract
1 mespunt zout
Verwarm de oven voor op 180 graden Celsius.
Meng de eieren, suiker, kokosolie en vanille extract met elkaar in een kom. Dit kan met een vork of met een elektrische mixer, dat maakt niet zoveel uit. Als dit gemengd is, voeg dan de yoghurt toe en mix het nogmaals.
Meng alle droge ingrediënten (meel, suiker, bakpoeder, zout) in een aparte kom met een vork en voeg dit toe aan de kom met de natte ingrediënten tot er een beslag ontstaat. Verplaats het beslag naar een cakevorm waar je een velletje bakpapier of aluminiumfolie in hebt gelegd of hebt bestreken met wat olie.
Zet dit in de voorverwarmde oven voor 50-70 minuten, afhankelijk van je oven. Check tussendoor of je cake niet verbrandt. Als je de cake met een vork inprikt en controleert of hij wel/niet gaar is, is de kans groot dat hij toch wat nattig blijft – dit is de yoghurt die het smeuïg houdt. Als de cake is afgekoeld zal het 'nattige' wat vaster worden en krijg je een heerlijke zachte binnenkant met een knapperige buitenkant!
Enjoy!