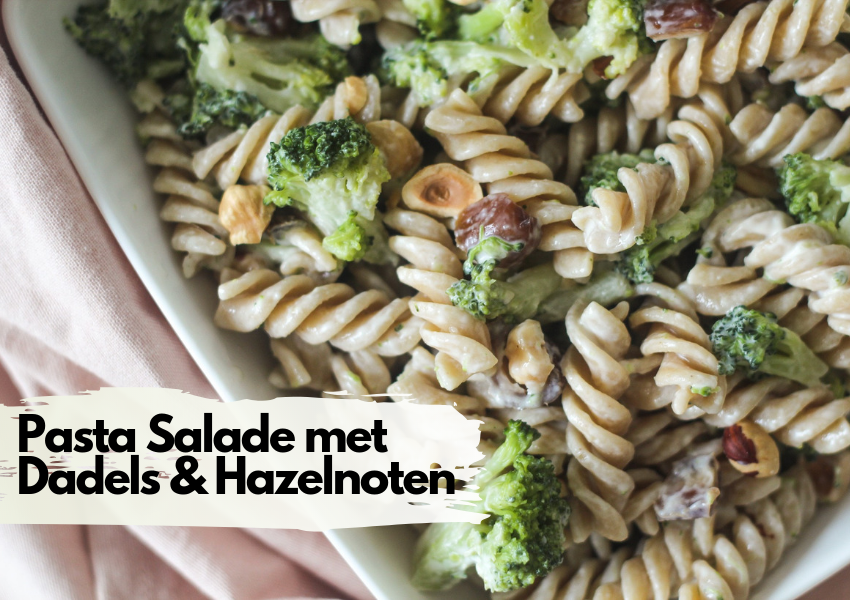 Wat je toch allemaal kan met een simpele pasta! Daar waar ik vroeger bijna 'bang' was voor pasta omdat ik dacht dat je er dik van zou worden (totdat ik Voeding & Diëtetiek ging studeren), weet ik nu gelukkig wel beter. Pasta is prima te integreren in een gezond voedingspatroon en al helemaal als je gaat voor een volkoren variant en de overige ingrediënten super gezond houdt. Dan heb je een topper van een maaltijd te pakken, zoals dit recept – als ik dat van mijn eigen recept mag zeggen?
Een heerlijke pasta salade waarbij de dadels en hazelnoten zorgen voor een zoete crunch met een romige saus die pasta omhelsd. Hmmm, op naar het recept!
Wat heb je nodig voor 4 personen?
100-150 gram volkoren pasta (droog gewogen), gekookt volgens de verpakking
200 gram diepvries broccoli, gestoomd
10-12 dadels, ontpit en in stukjes gesneden
3 eetlepels hazelnoten, gehakt
Voor de saus:
sap van 1 citroen
5-7 eetlepels (vegan) mayonaise of yogonaise
5 eetlepels yoghurt
peper en zout naar smaak
Kook de pasta volgens de verpakking. Stoom de diepvries broccoli – ik kies voor een diepvries variant omdat deze lekker zacht en smeuïg wordt in de pasta. Je kunt ook voor verse broccoli gaan, dan komt er een extra 'bite' in je pasta – ook erg lekker!
Doe de pasta en broccoli bij elkaar in een hoge kom als ze beide gaar zijn. Voeg de saus toe en meng het goed door het geheel zodat alles bedekt is. Voeg de gesneden dadels en gehakte hazelnoten toe aan het geheel – meng het er even door en klaar is je maaltijd! Je kunt de pasta warm eten maar ook in de koelkast bewaren en later als koude pastasalade eten. Heel handig als je bijvoorbeeld een etentje voorbereid en een aantal gerechten al koud 'klaar' wilt hebben.
Dat was namelijk mijn geval bij deze pasta 😉 Een geslaagd etentje en een hartstikke geslaagde pastasalade! Enjoy!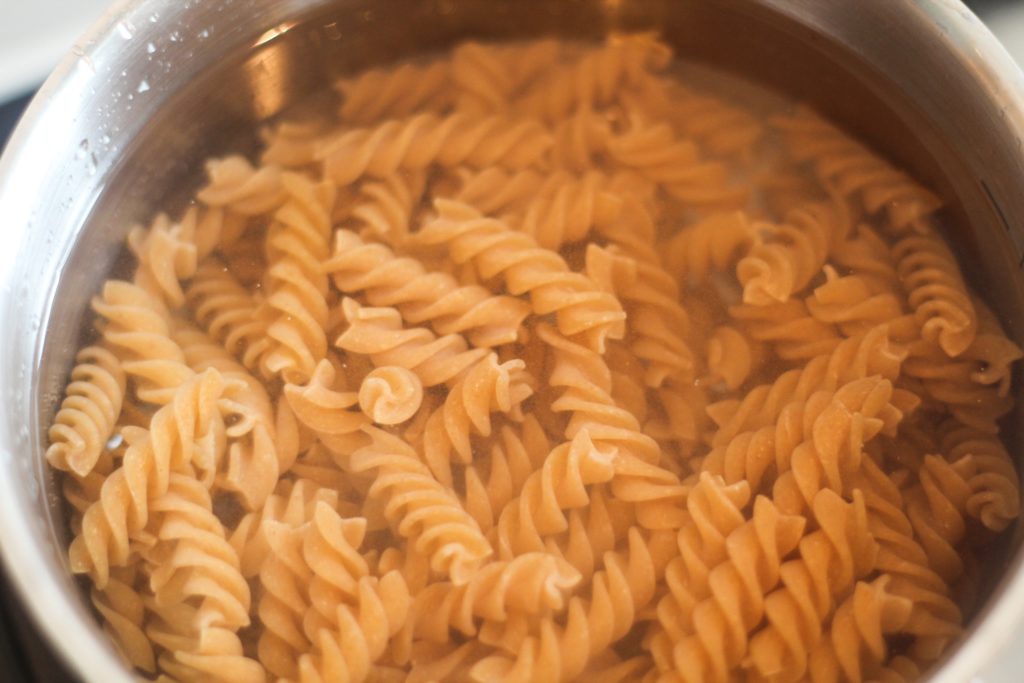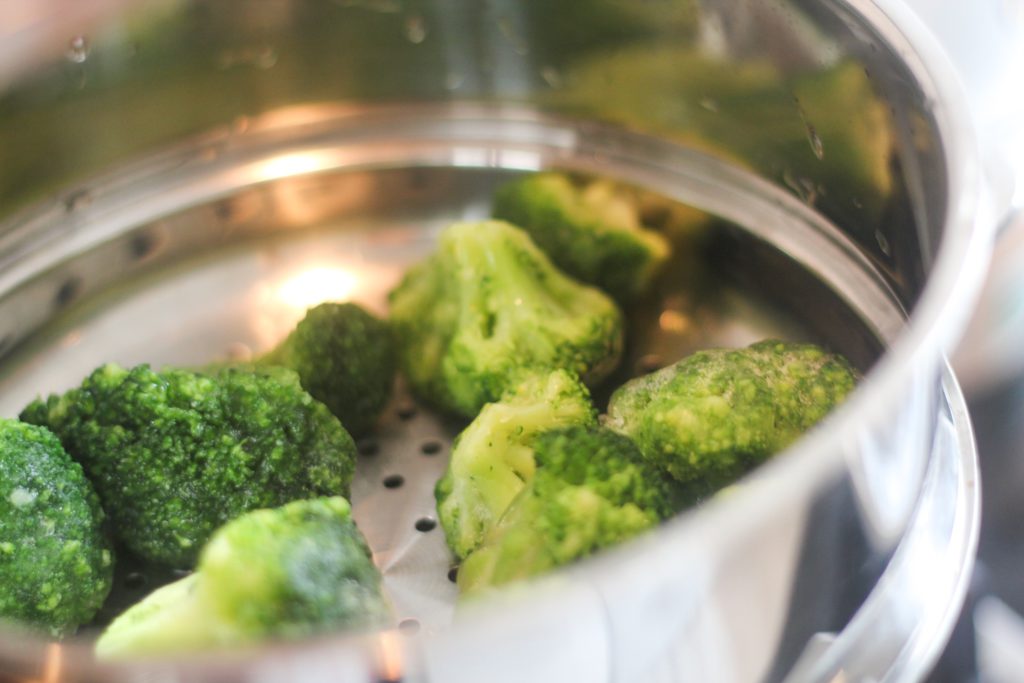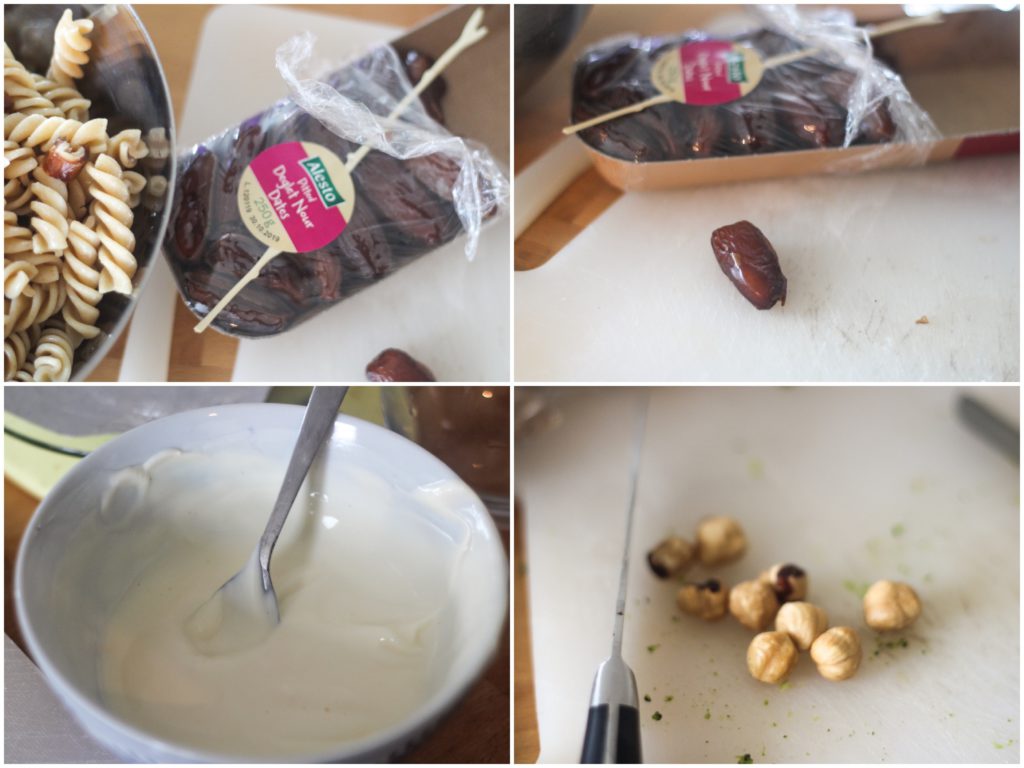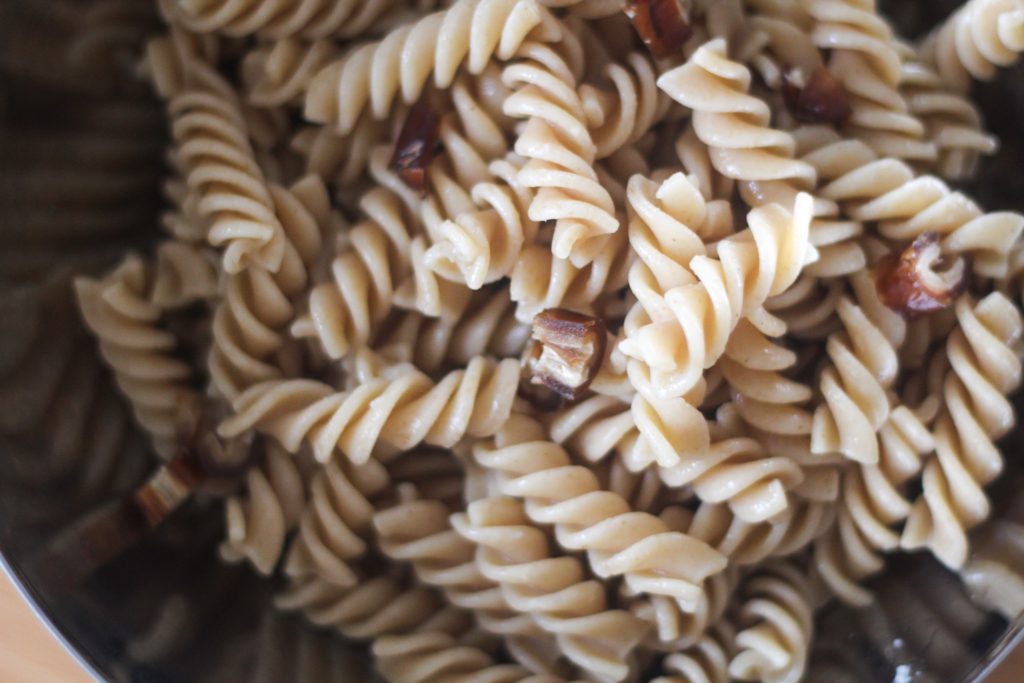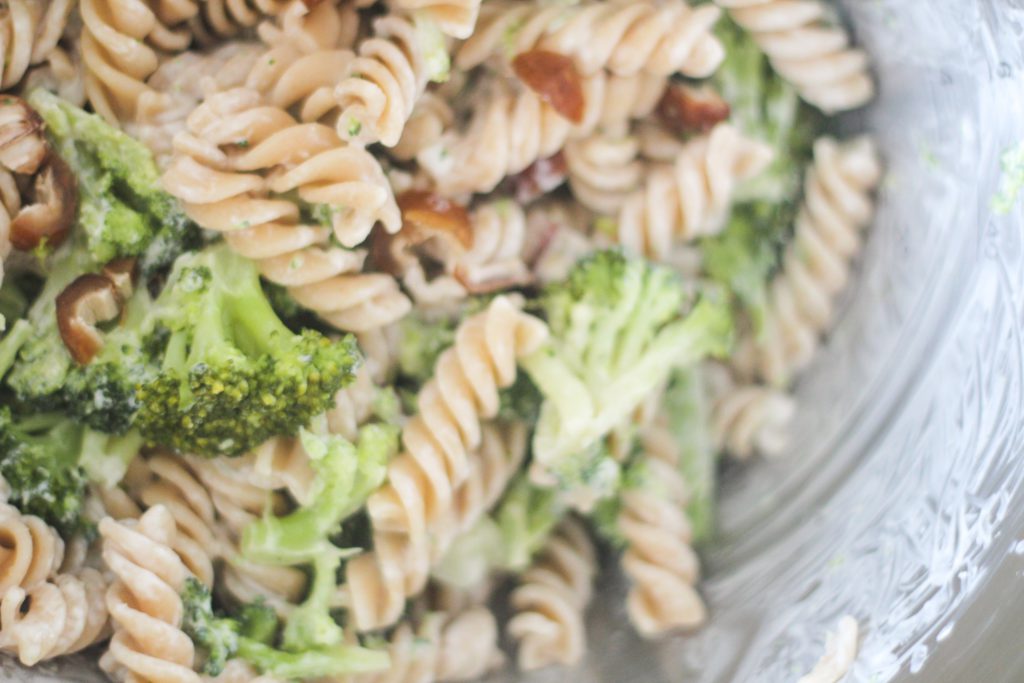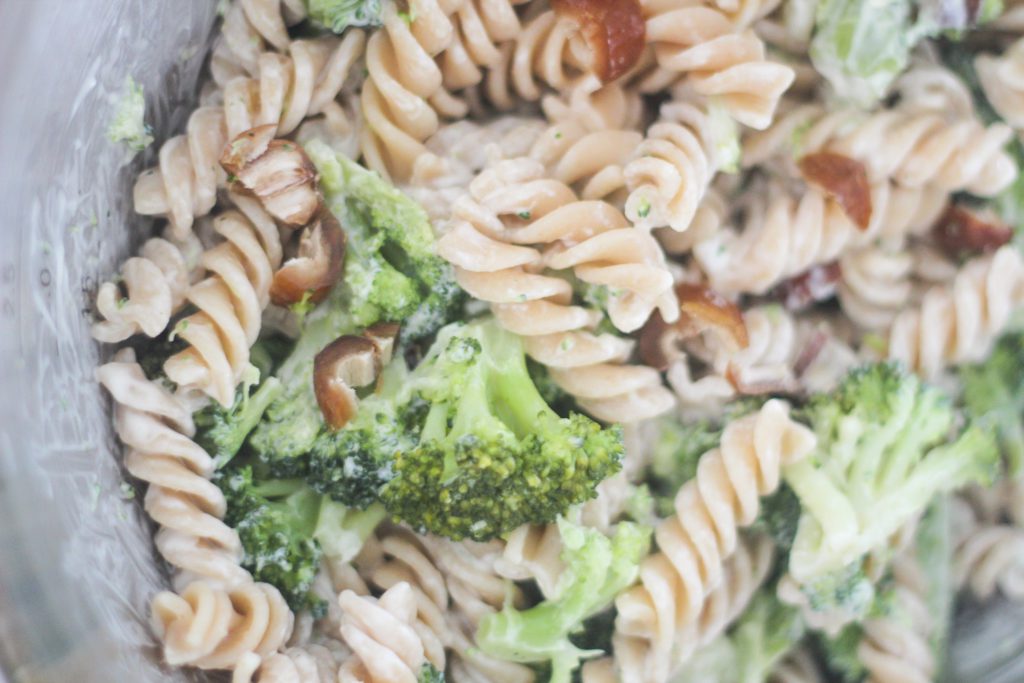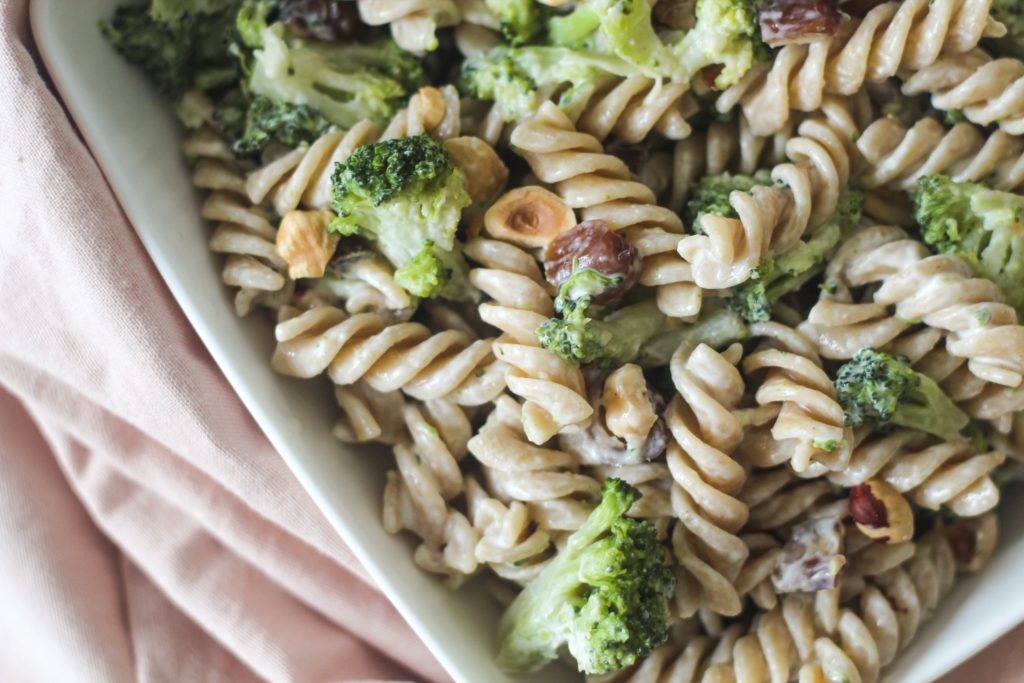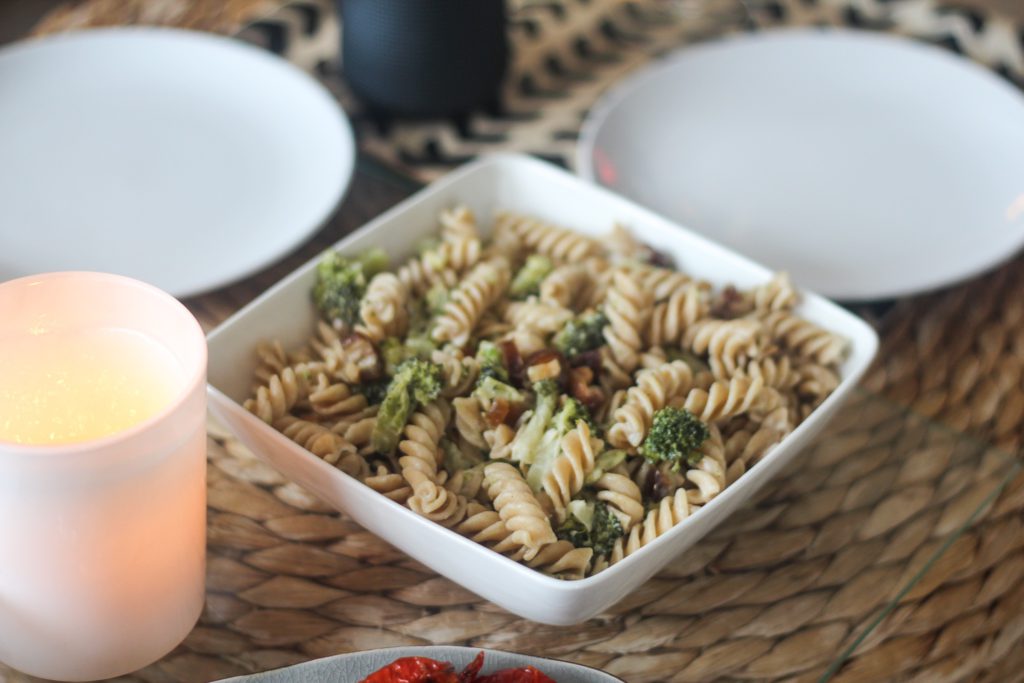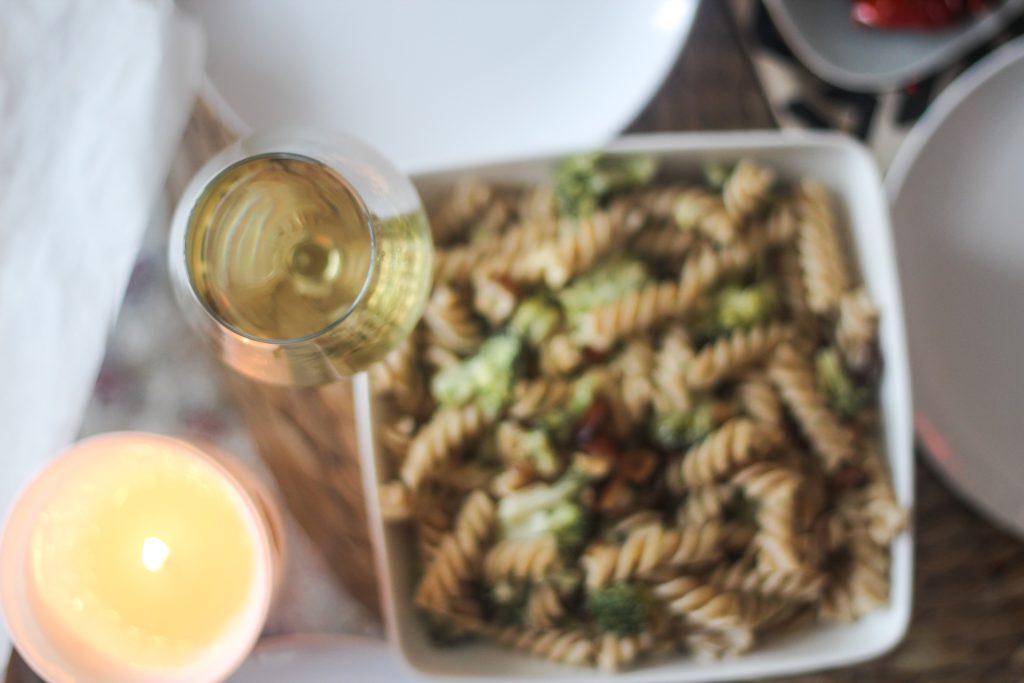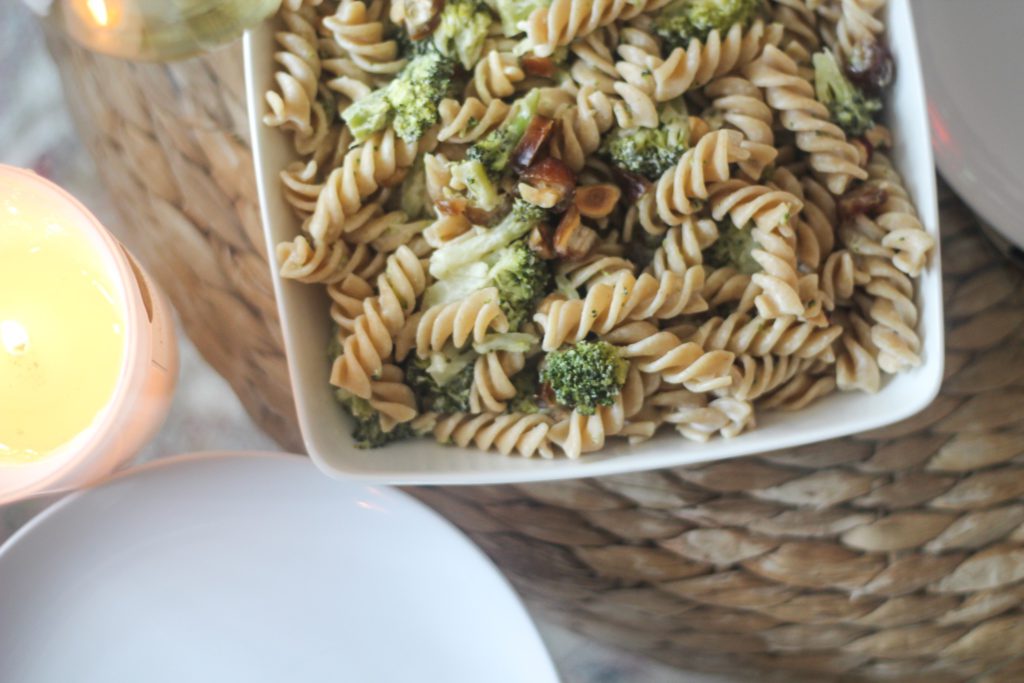 Bewaar, Like, Tweet of Pin!