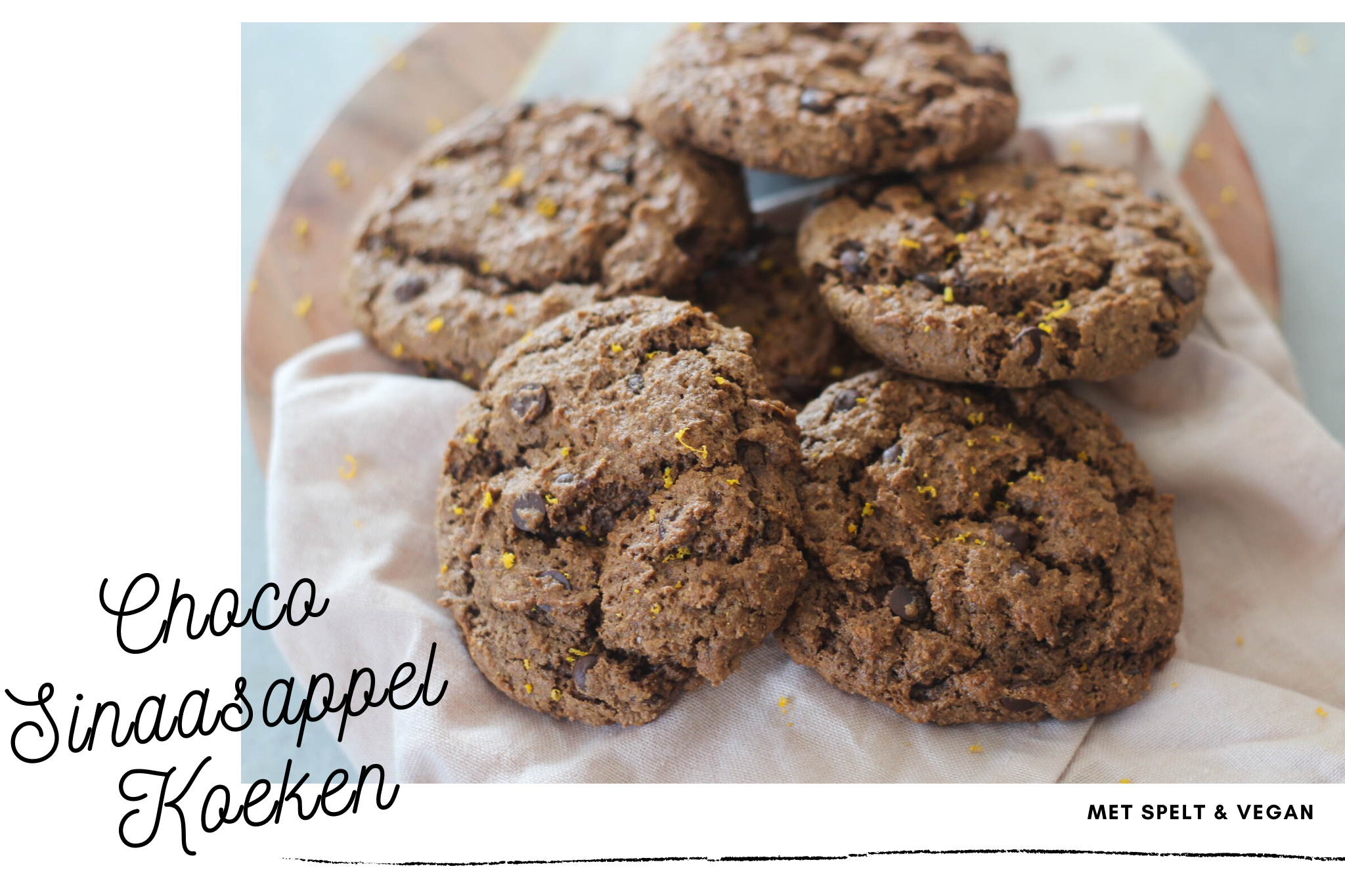 Een zachte 'chewy' koek gaat rechtstreeks naar mijn hart, vooral als het gecombineerd is met chocolade stukjes. Deze keer besloot ik niet alleen voor chocolade te gaan, maar een bekende combinatie; chocolade met sinaasappel!
Dit recept zou je niet zien als het niet goed gelukt was, dus op naar het recept!
Wat heb je nodig voor 5-6 grote koeken?
100 gram volkoren spelt bloem (mag ook tarwe)
75 gram kokosbloesem suiker (of gewone suiker
1,5 eetlepel stukjes chocolade (puur, melk of wit) / 'chocolate chips'
1/2 eetlepel cacao poeder
1 theelepel baking soda (bicarbonaat)
2 eetlepels plantaardige melk
2 eetlepels kokosolie
sap van 1/2 sinaasappel
schil (geraspt) van 1 sinaasappel
Verwarm de oven voor op 180 graden Celsius.
Meng de spelt, baking soda, cacaopoeder, suiker en chocolate chips in een kom met een vork. Doe hier vervolgens de kokosolie, melk, sinaasappelsap en sinaasappelschip (geraspt) bij. Lekker mengen met een vork tot er een deeg ontstaat.
Leg een velletje bakpapier op de ovenplaat en schep hier met een ijsschep of lepel gelijke bolletjes op. Deze hoef je niet plat te drukken, dat gaat vanzelf in de oven. Zorg er wel voor dat er genoeg ruimte zit tussen de koeken (zie foto's als voorbeeld).
Plaats dit in de voorverwarmde oven voor 10-15 minuten en je koeken zijn klaar! Als ze uit de oven komen zijn ze echt nog heel zacht, maak je geen zorgen – als ze afgekoeld zijn (half uurtje maximaal) zullen ze iets steviger worden waardoor je ze kunt vastpakken en opeten. Heerlijk zacht van binnen met een frisse choco-sinaasappel smaak! Enjoy!