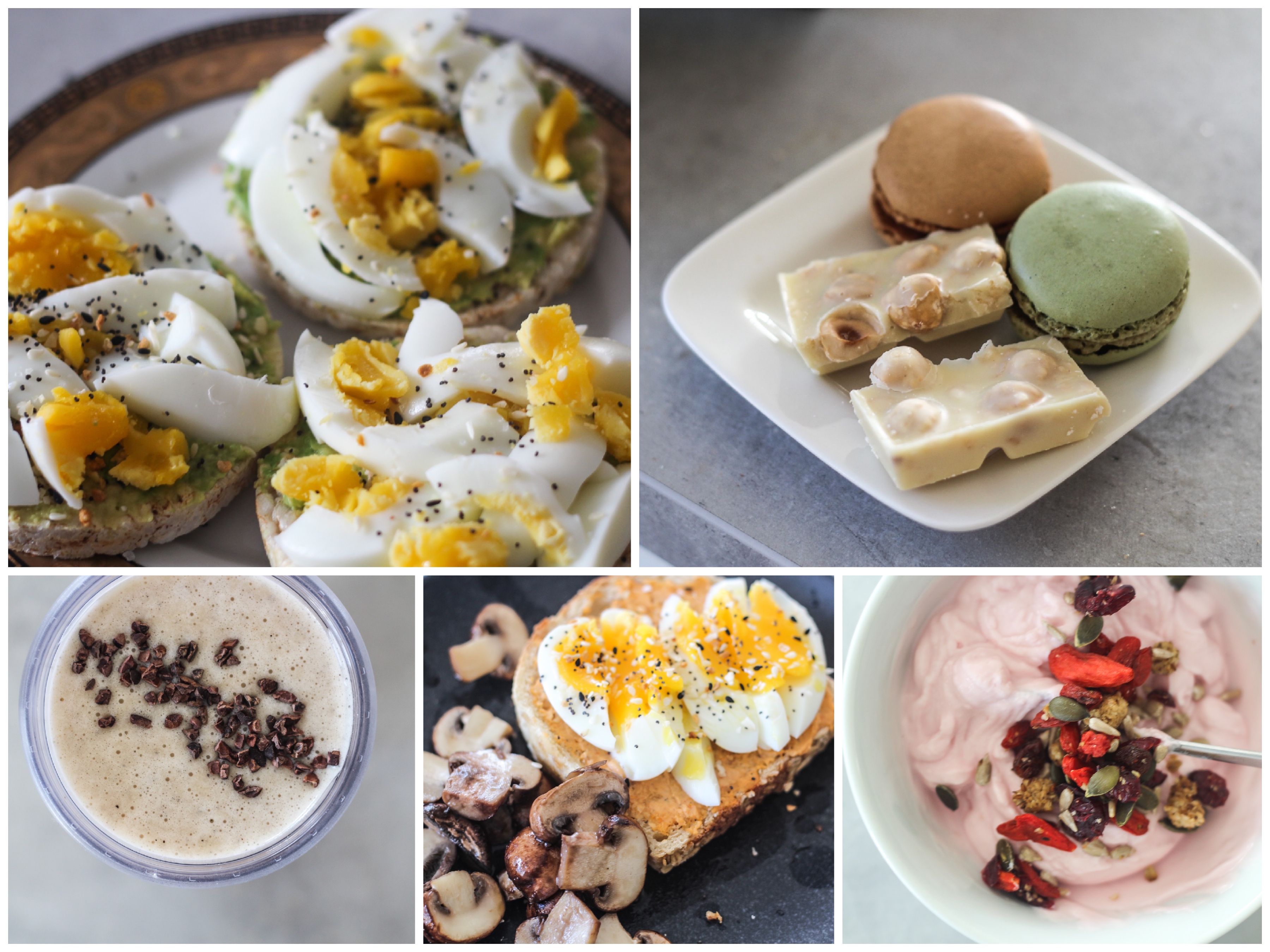 Het is weer tijd voor een heerlijk voedingsdagboek! Heerlijk, al zeg ik het zelf. Ik zal er niet teveel woorden aan verspillen vandaag; laten we direct door naar de foto's!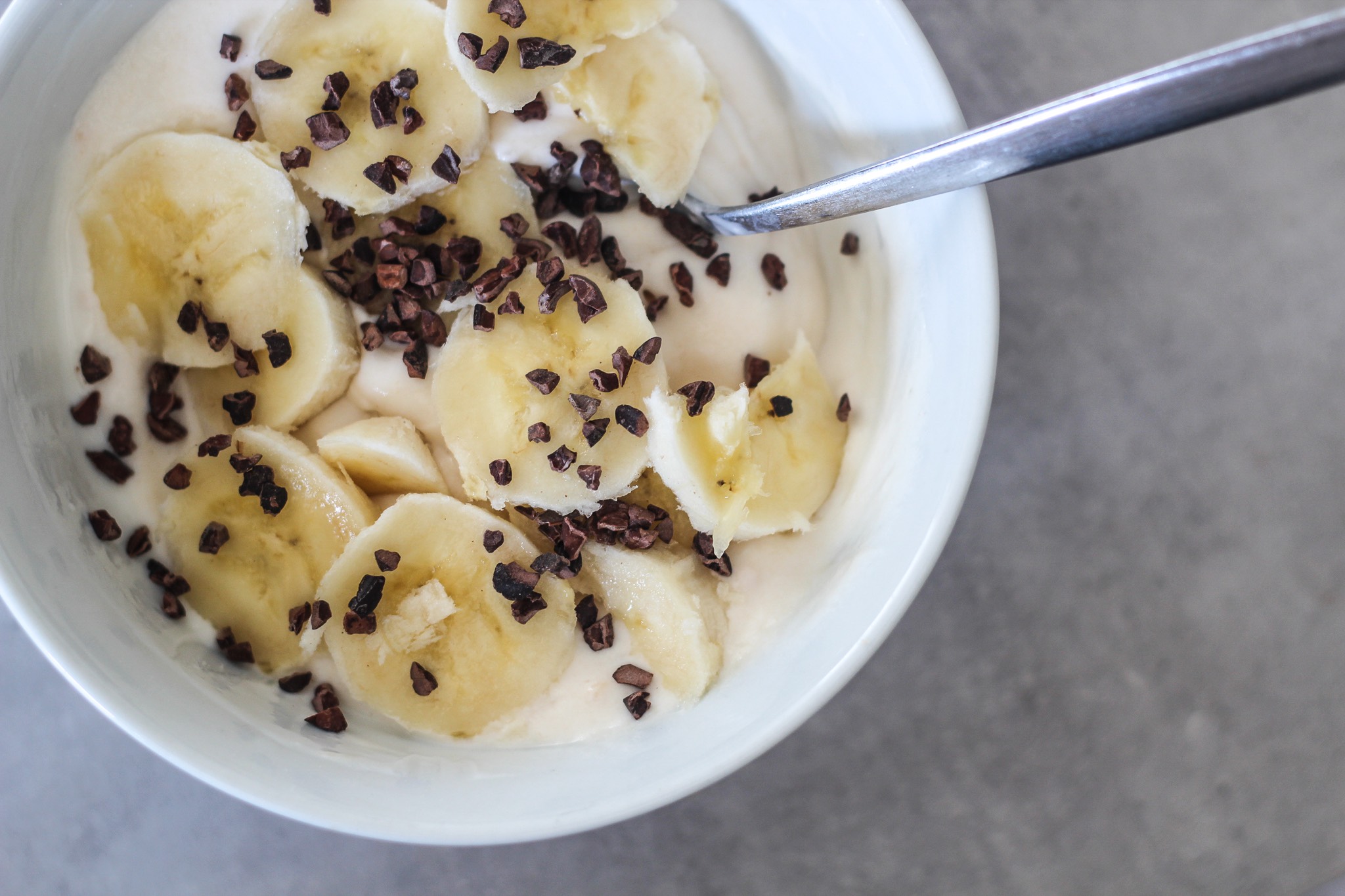 Skyr met banaan en cacao nibs – deze heb ik herontdekt.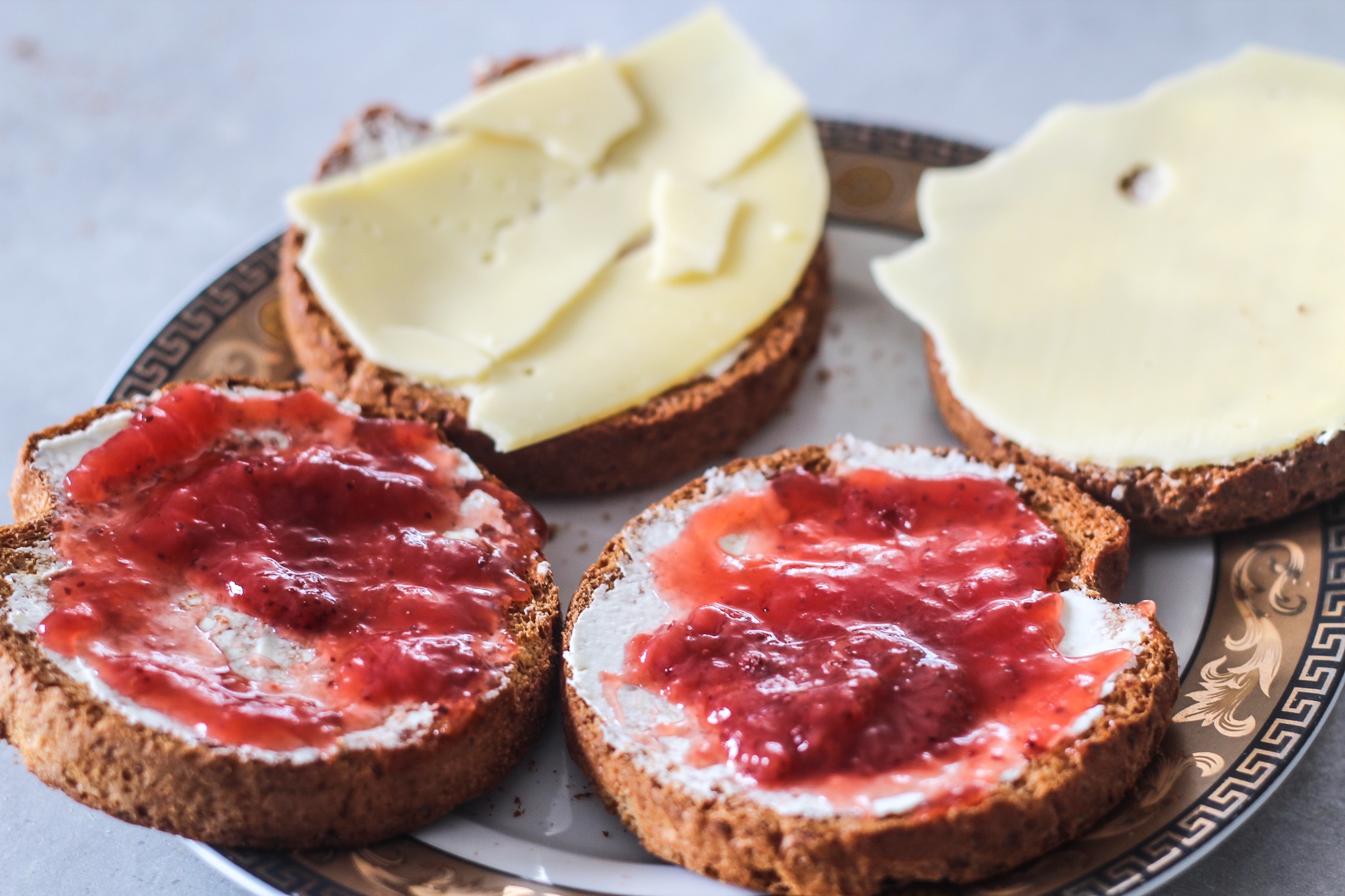 Ik had ineens weer een beschuit kick – twee met kaas en twee met zuivelspread en jam.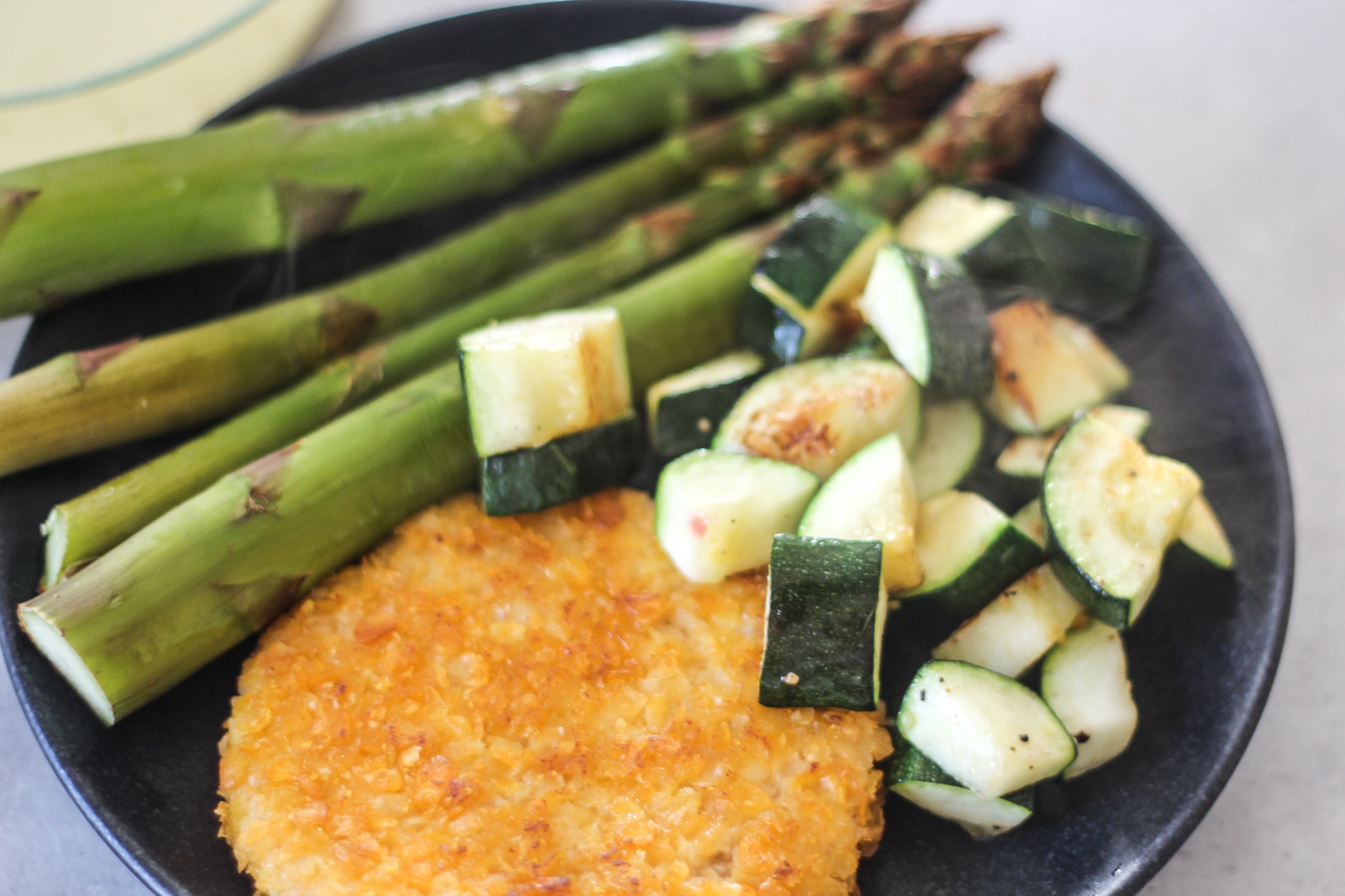 Asperges uit de oven met een vegetarische schnitzel en gebakken courgette.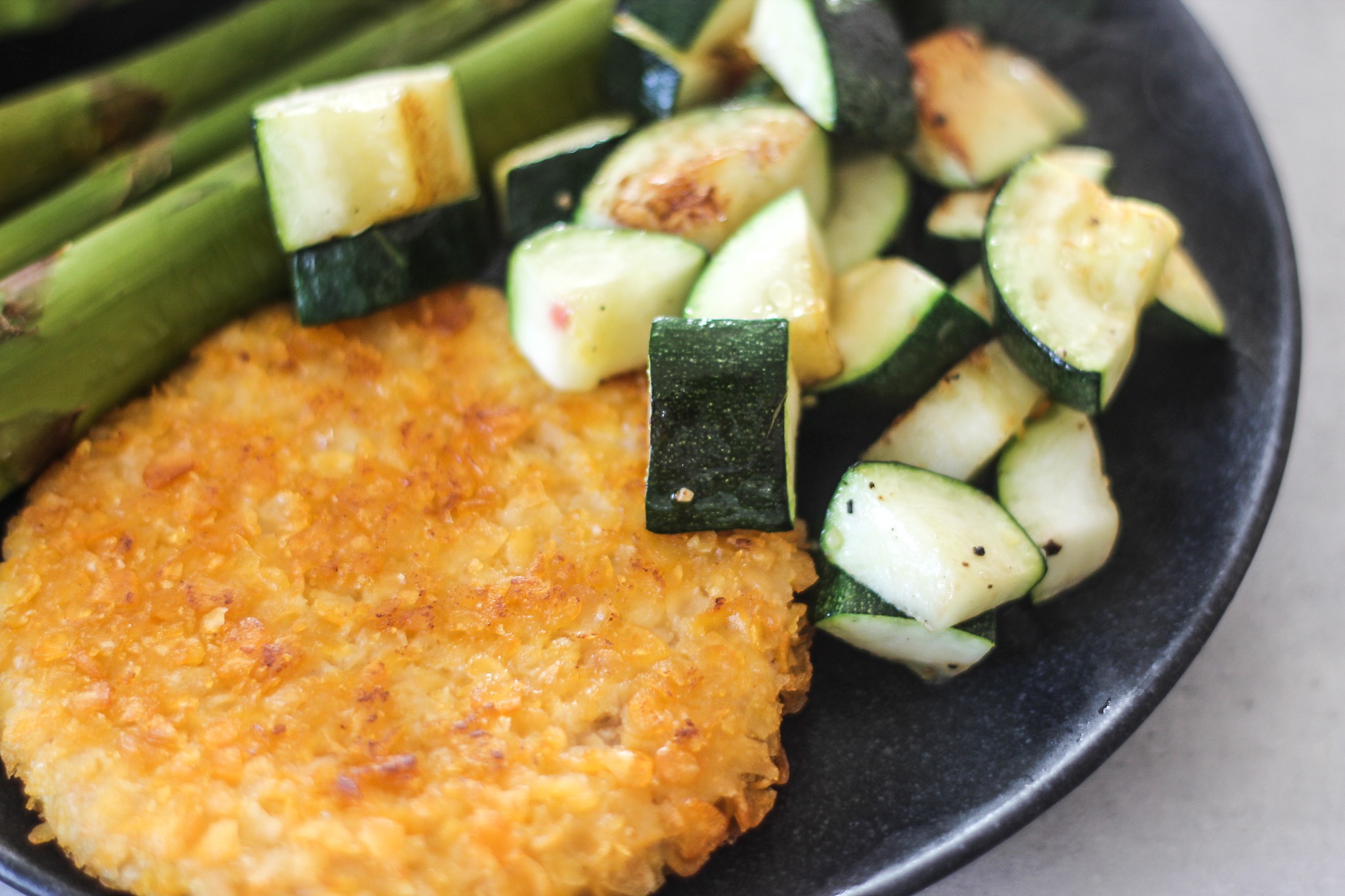 Simpel en heerlijk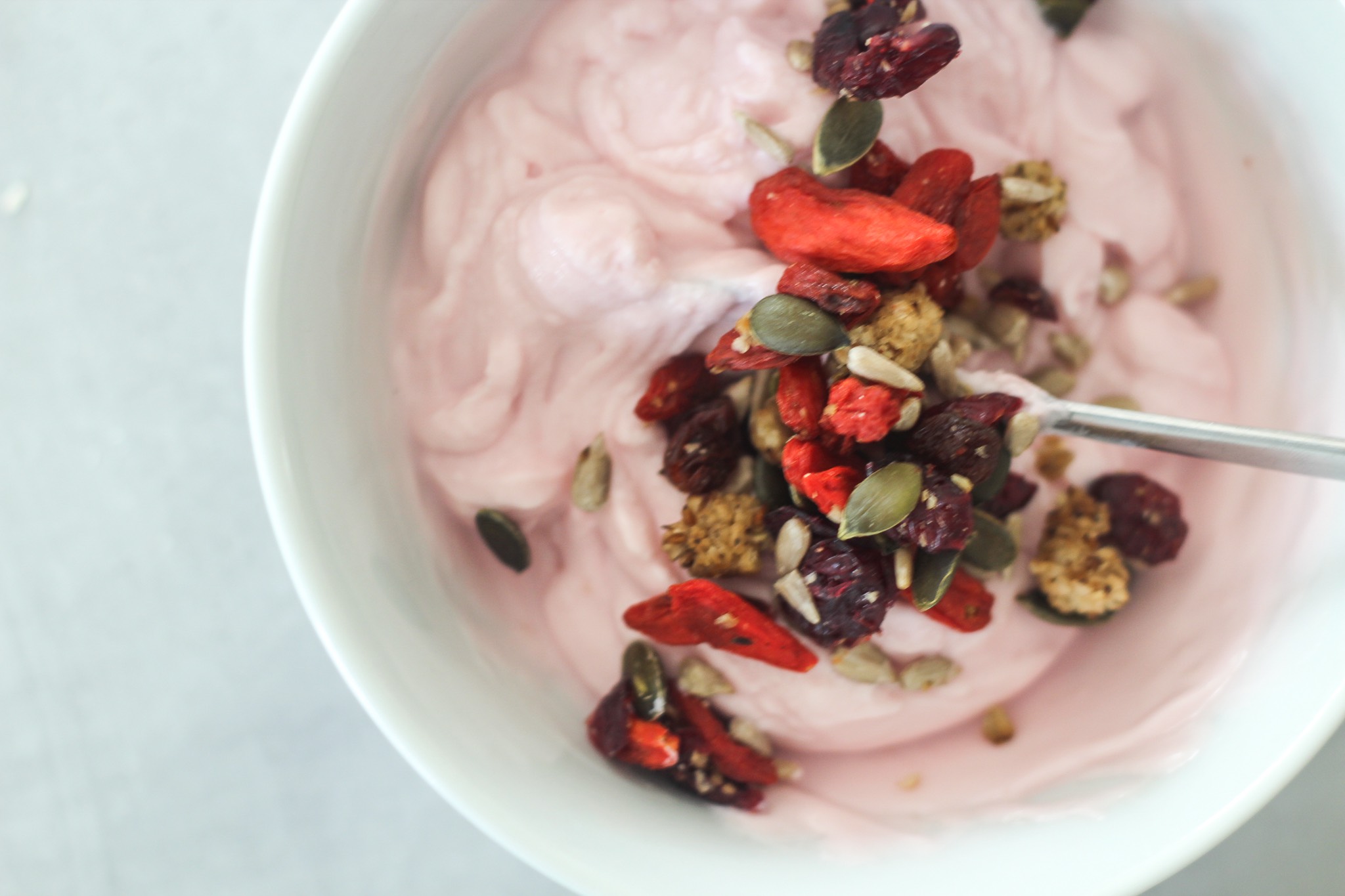 Aardbeien Skyr met pitten&zaden mix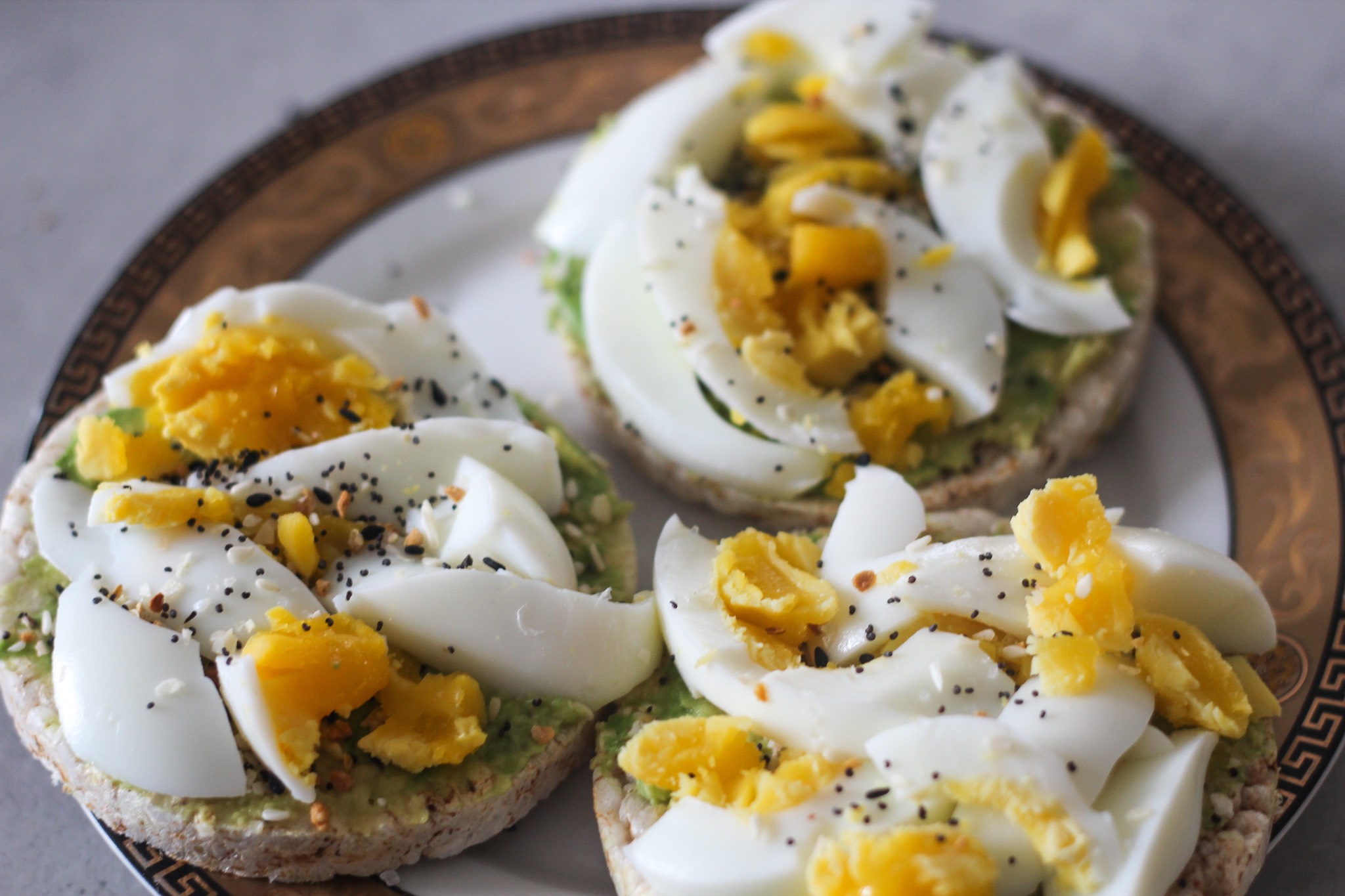 Rijstwafels met avocado en ei + de 'everything but the bagel' kruidenmix.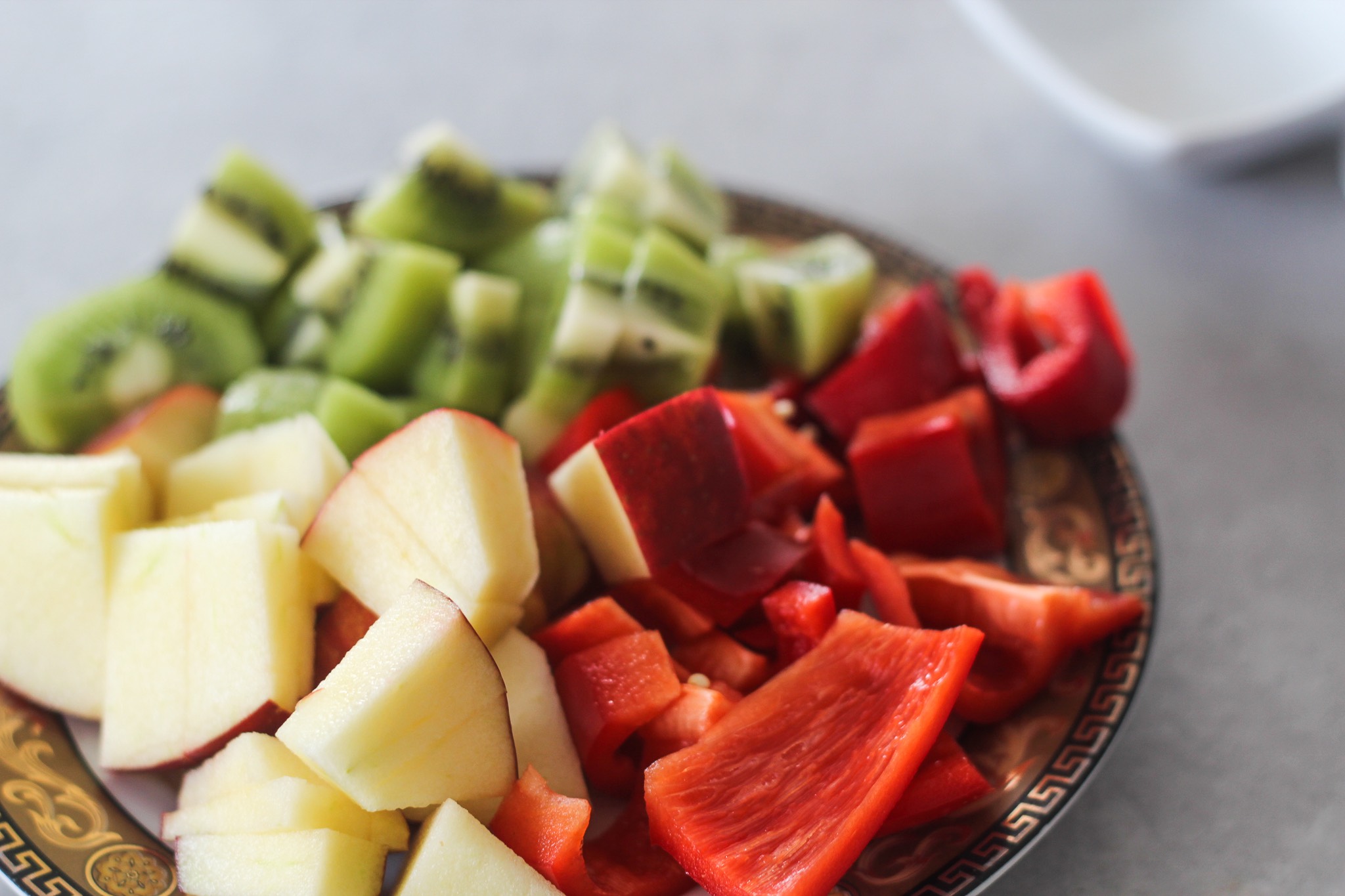 Een aparte snack combinatie: zoete punt paprika, appel en kiwi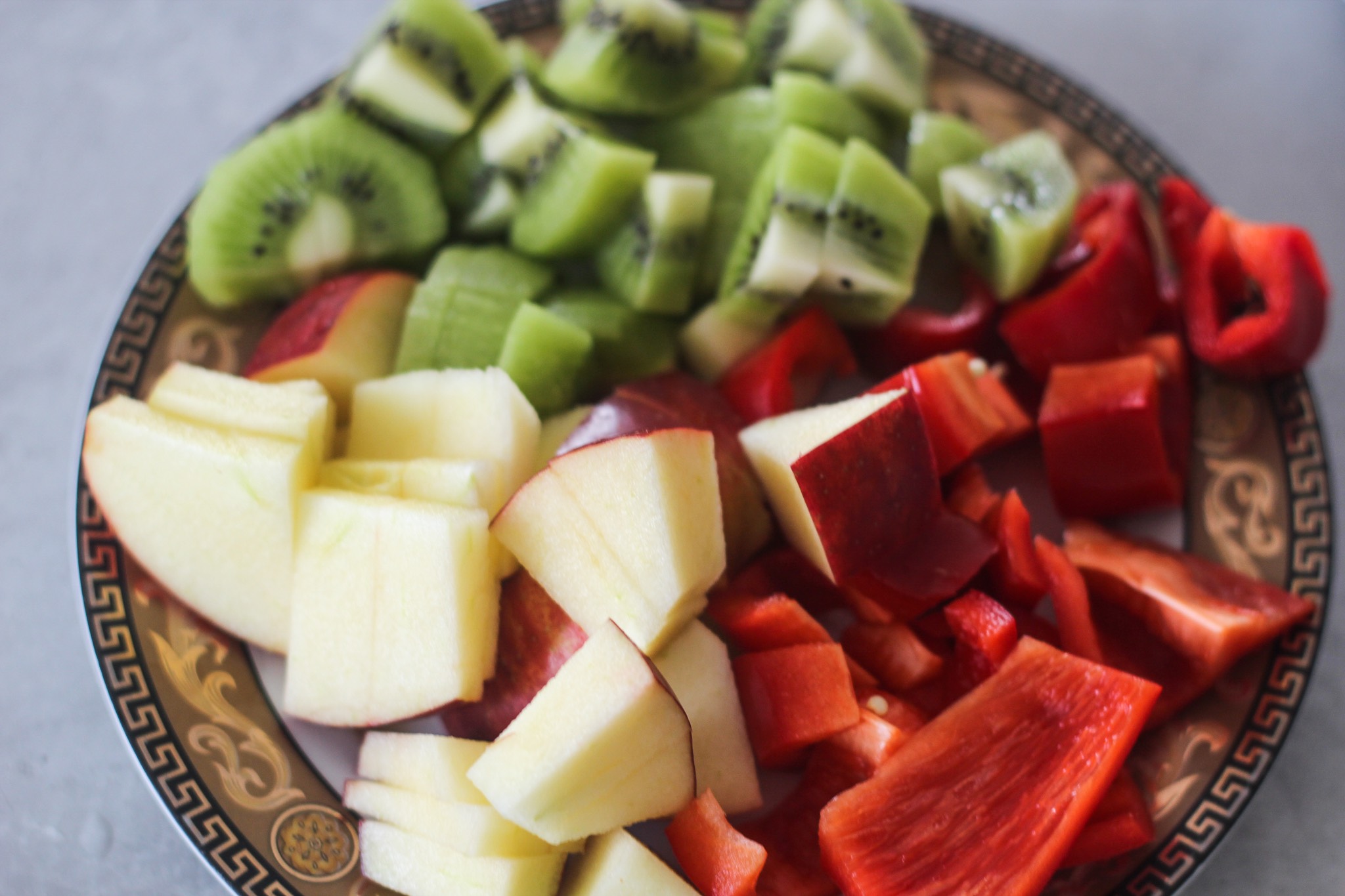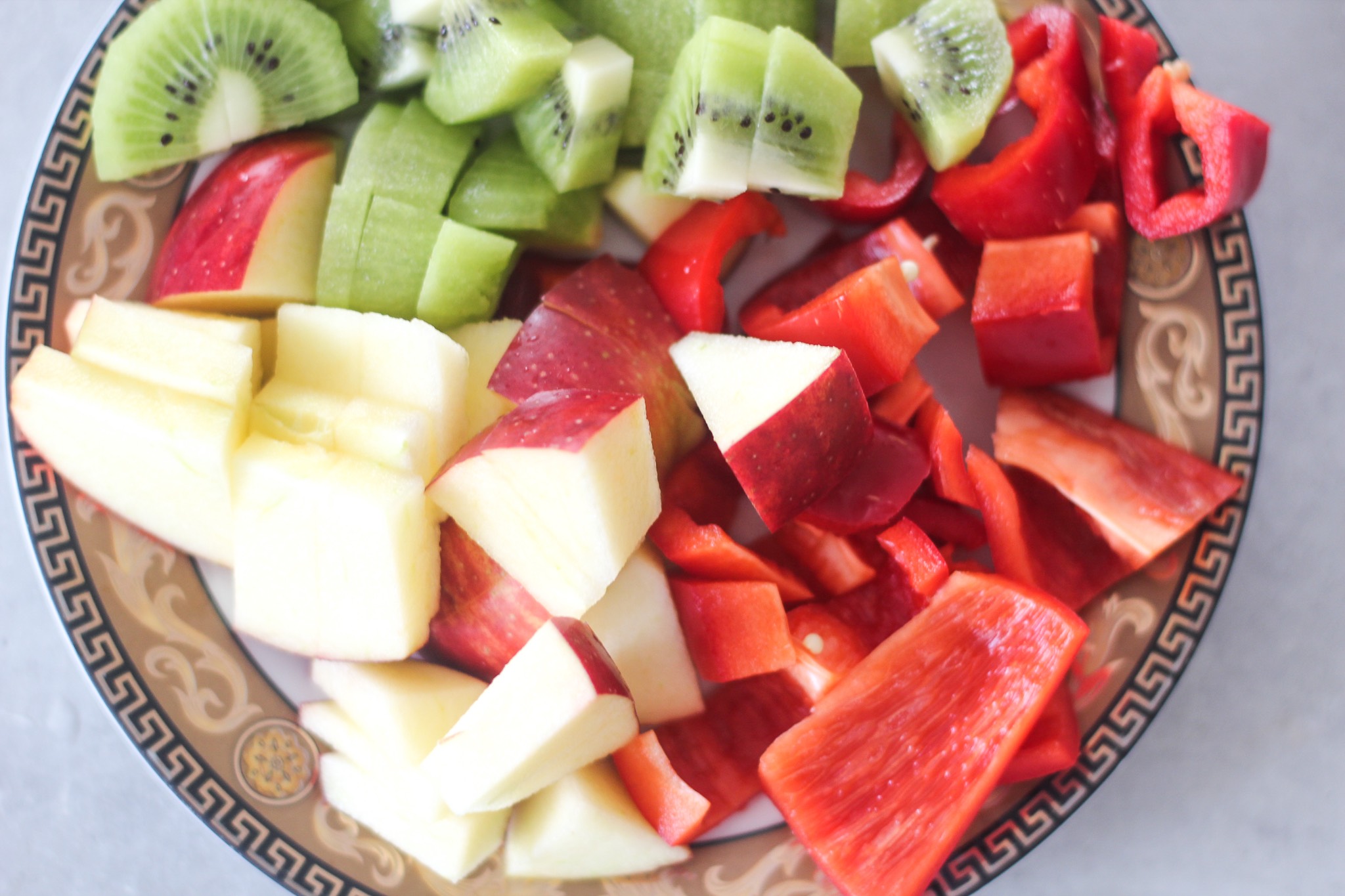 Wel bomvol vitamines en mineralen.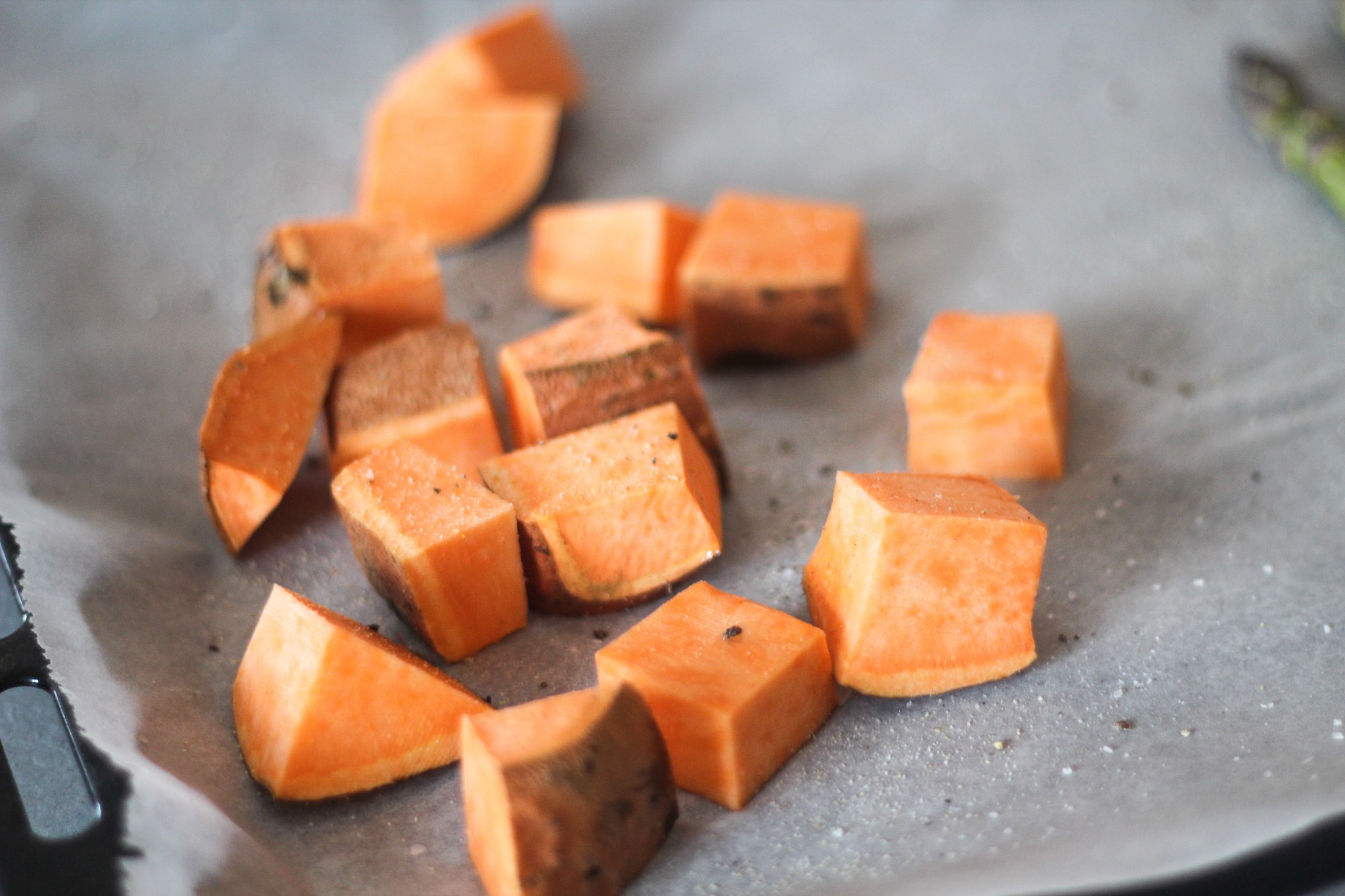 Zoete aardappel voordat het de oven in gaat.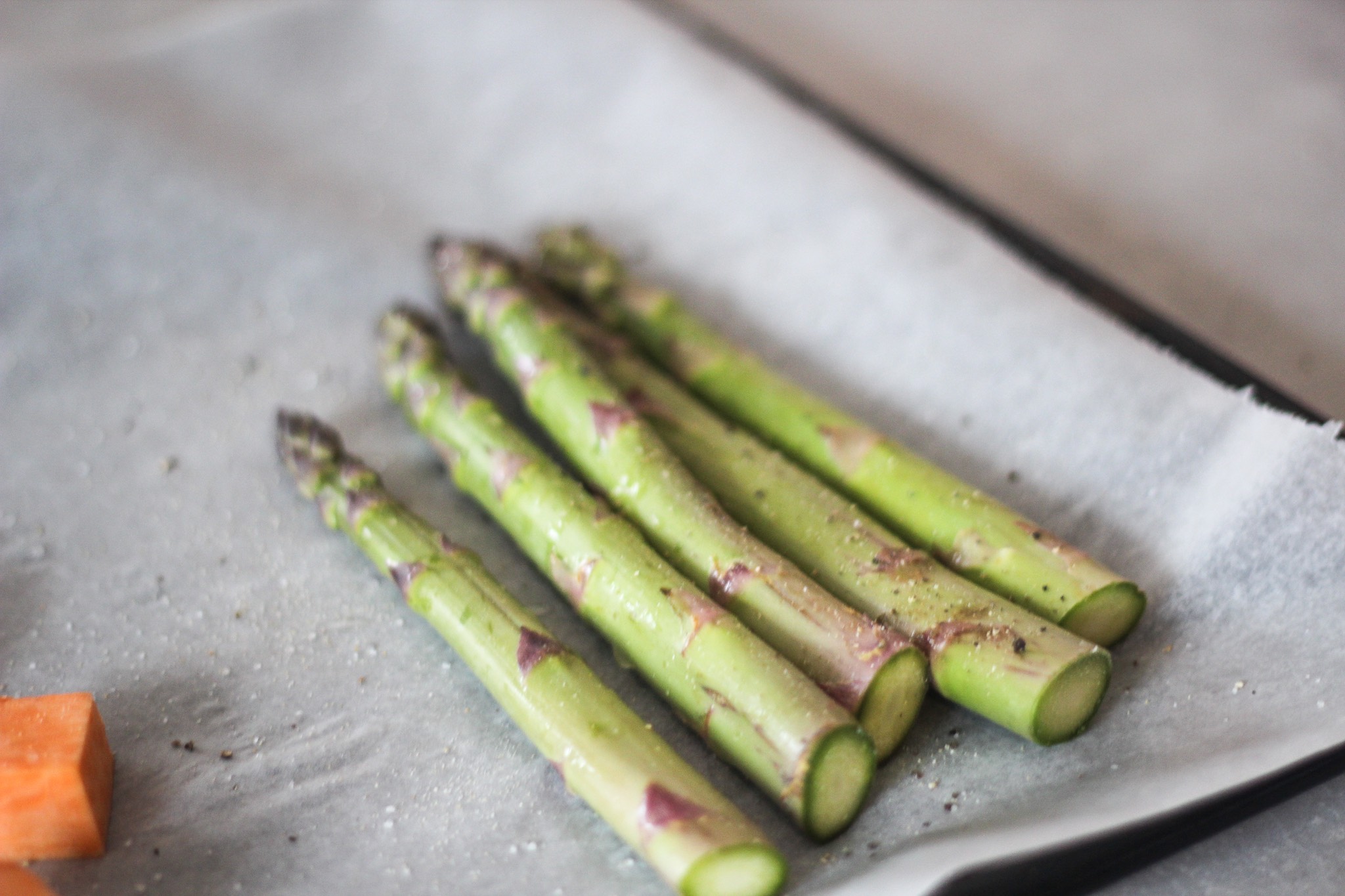 Asperges zijn er ook klaar voor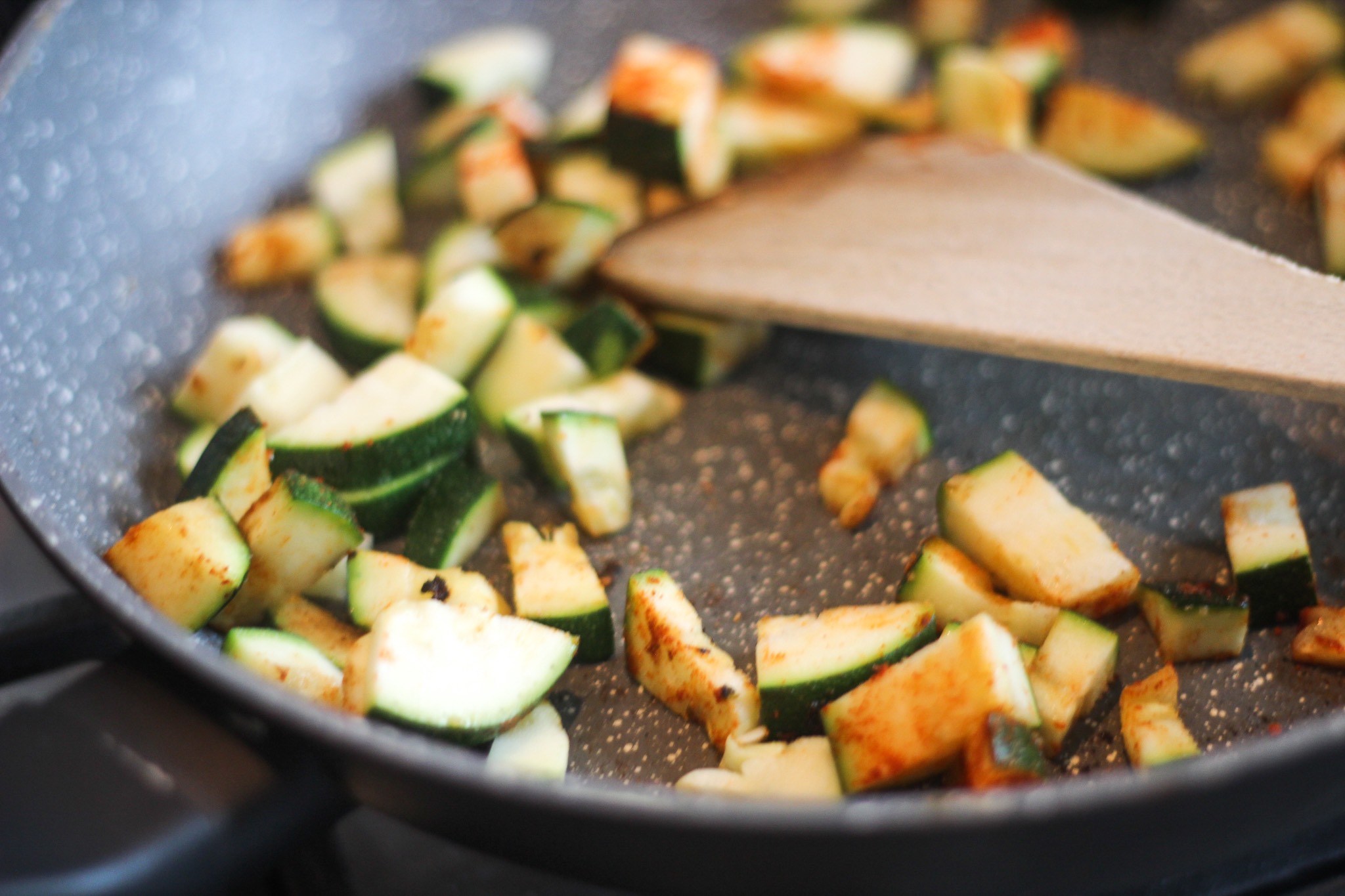 Courgette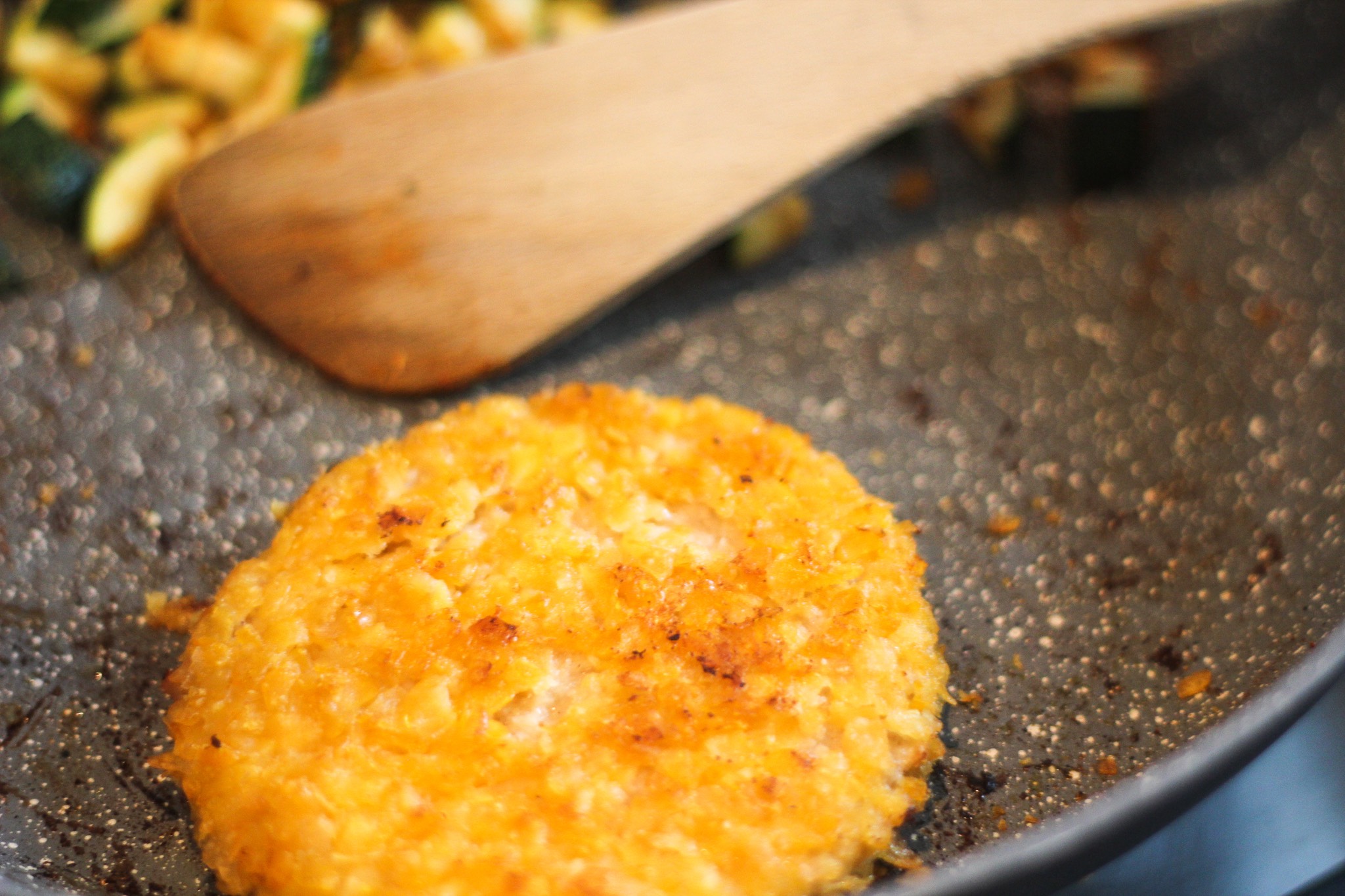 Schnitzel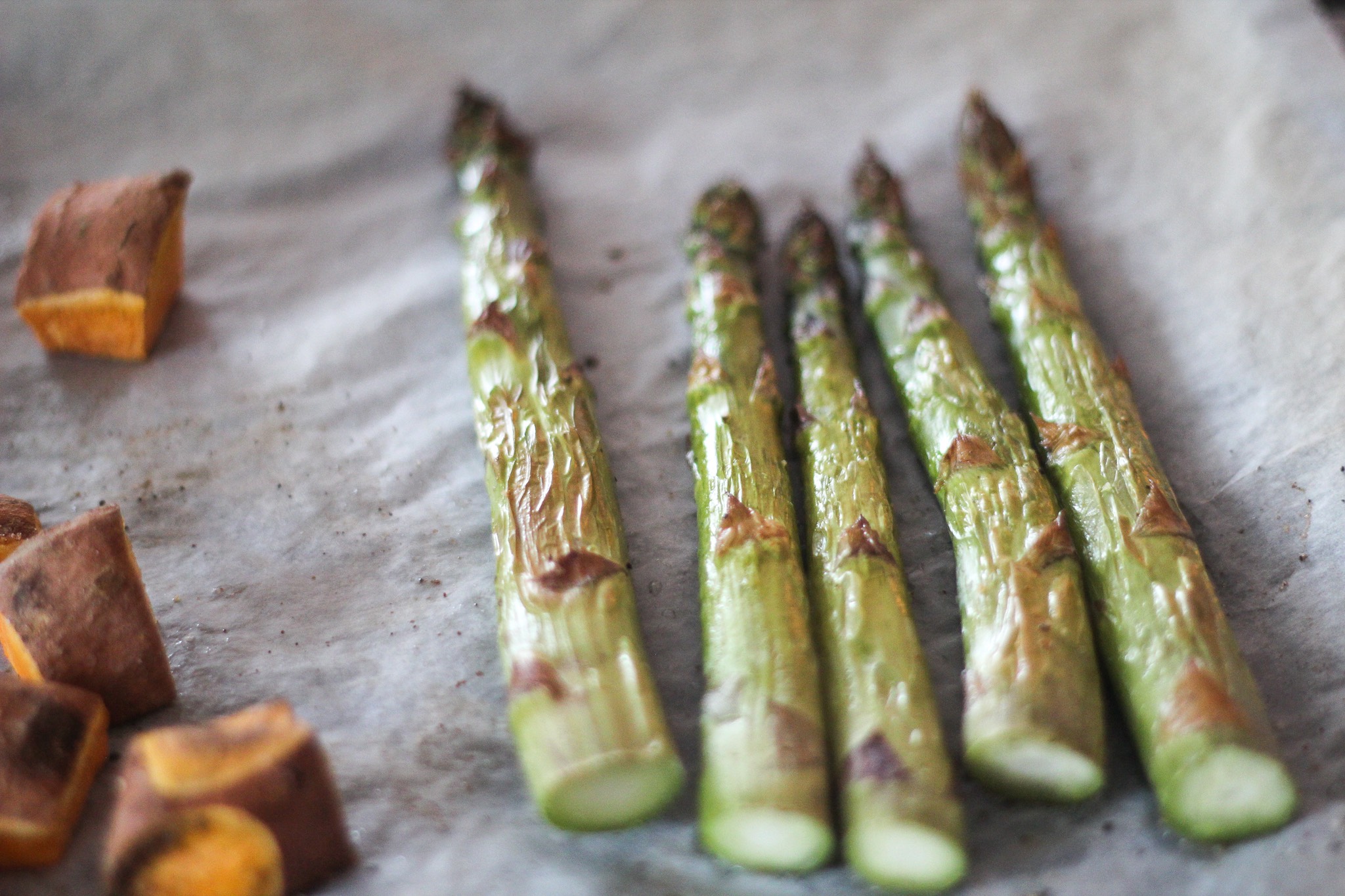 Hmmm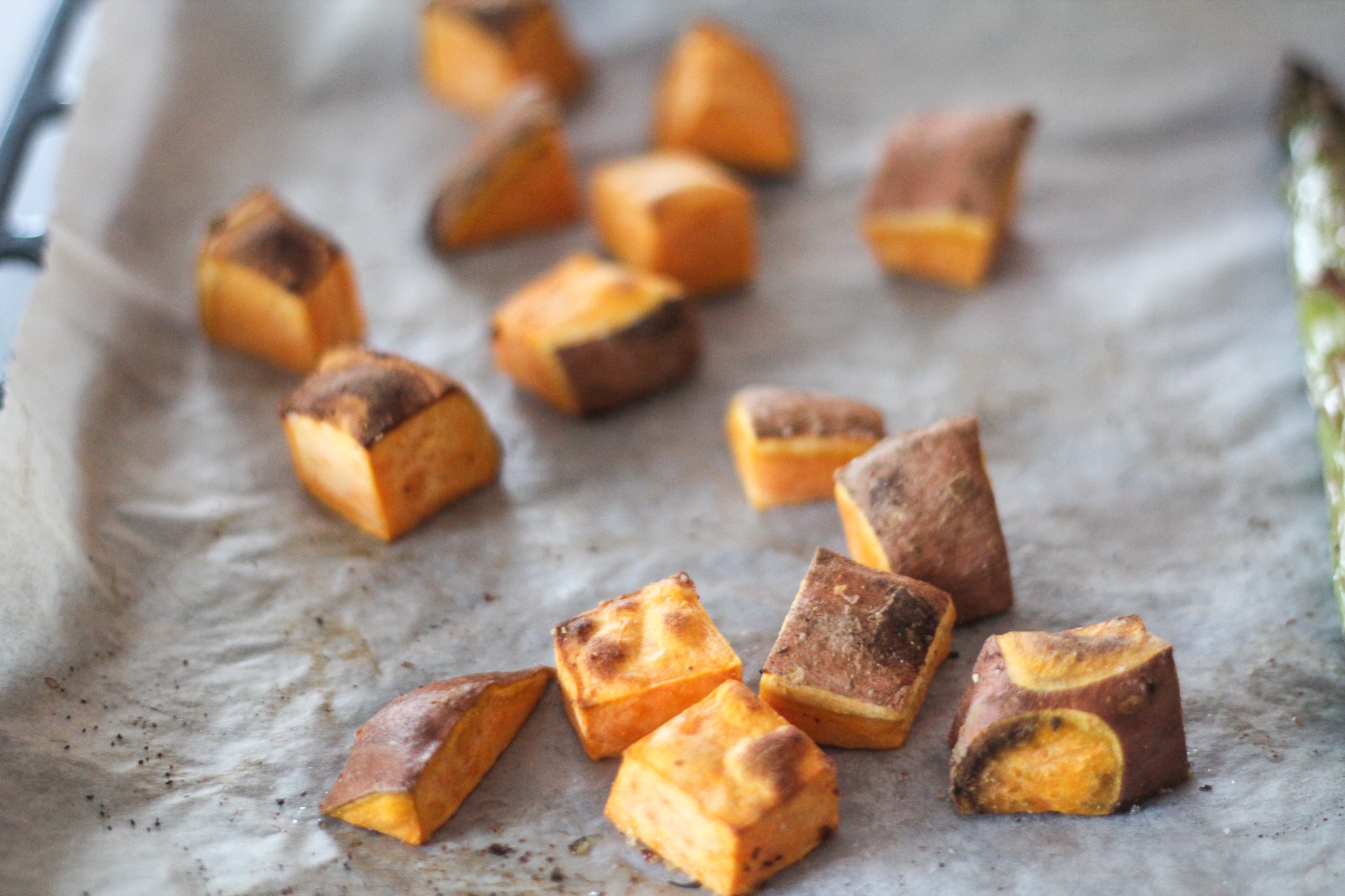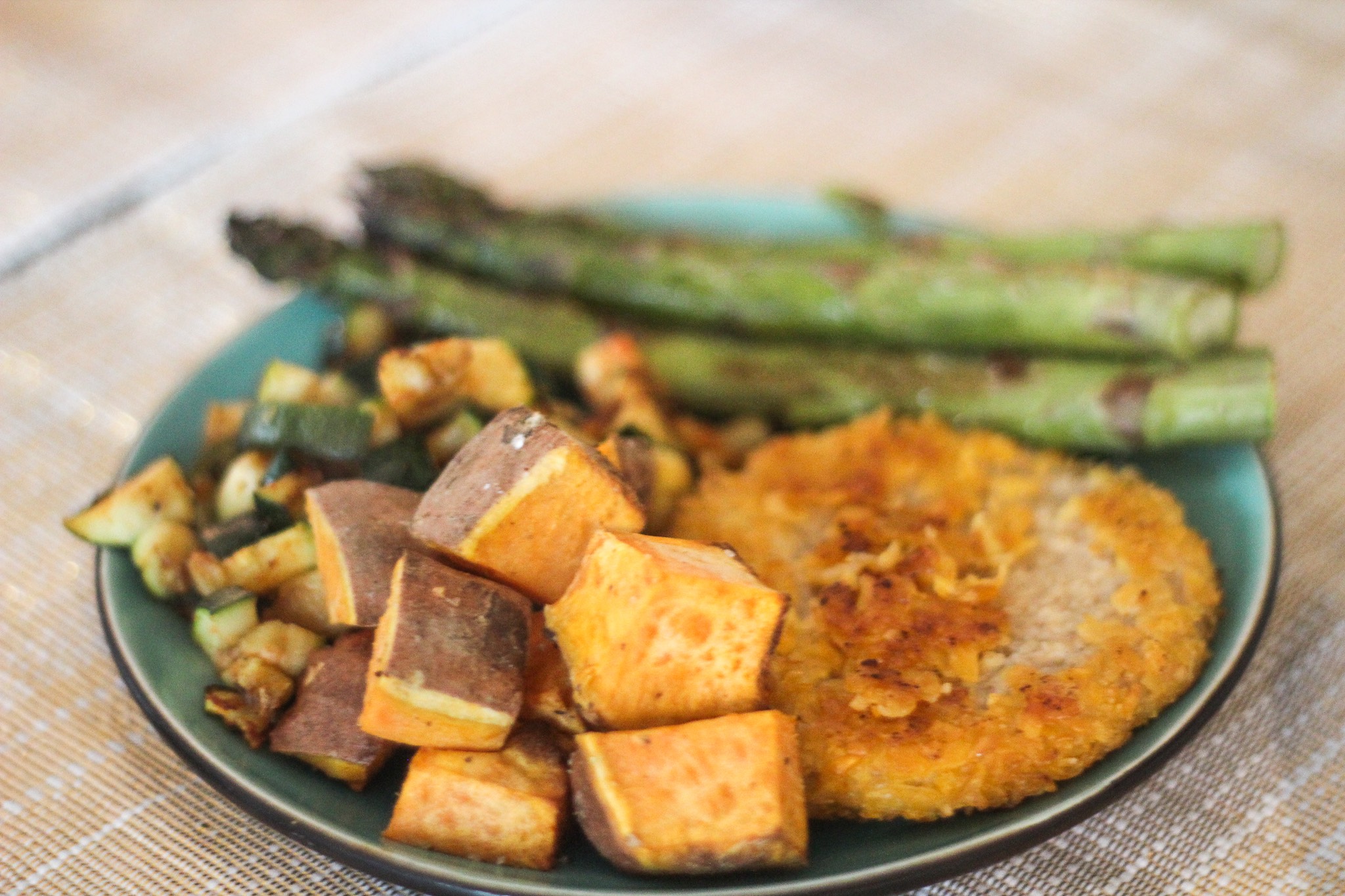 En daar is die dan! Ik at hetzelfde de avond ervoor, maar dan zonder zoete aardappel.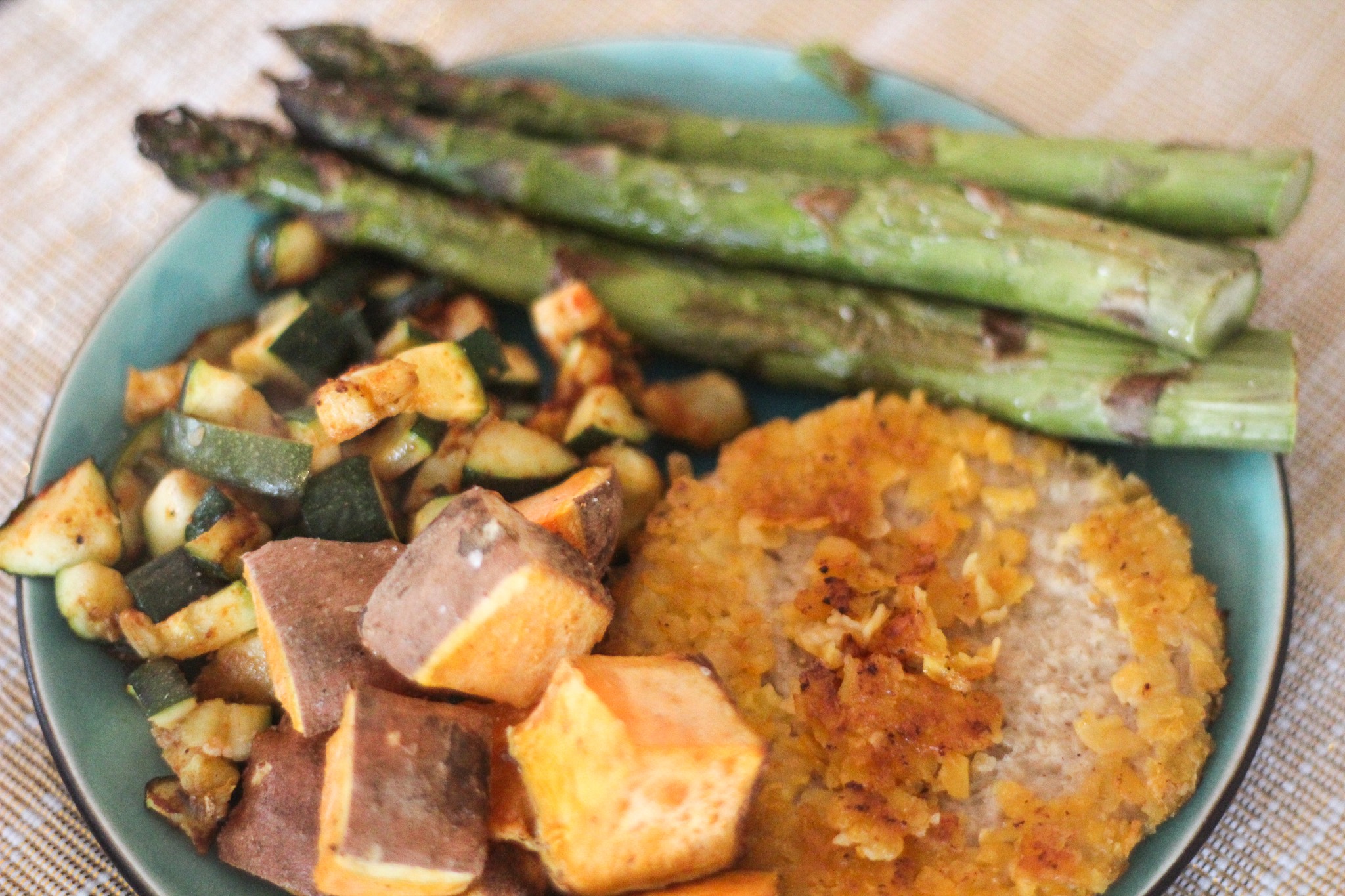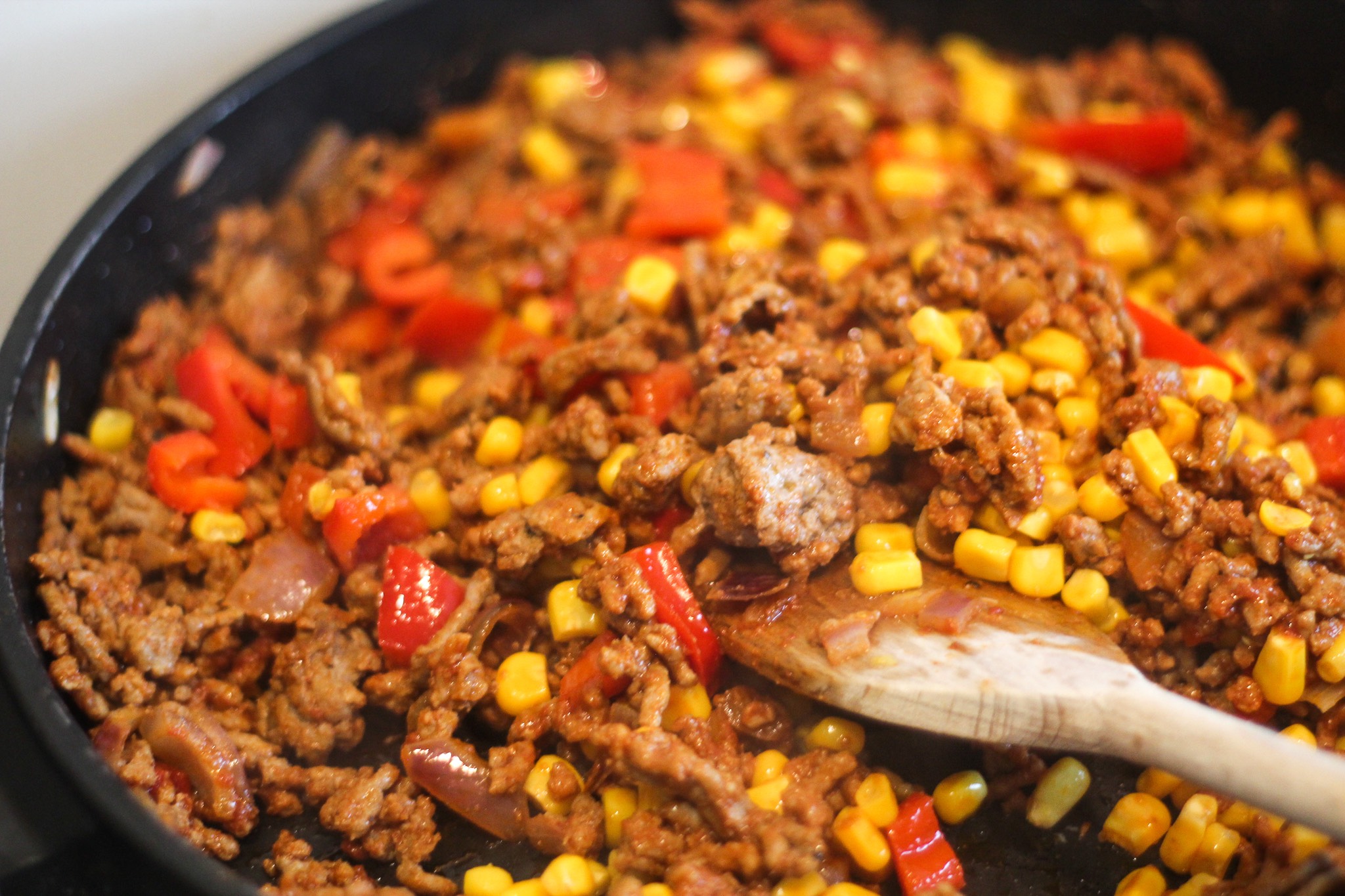 Boy ging voor een chili con carne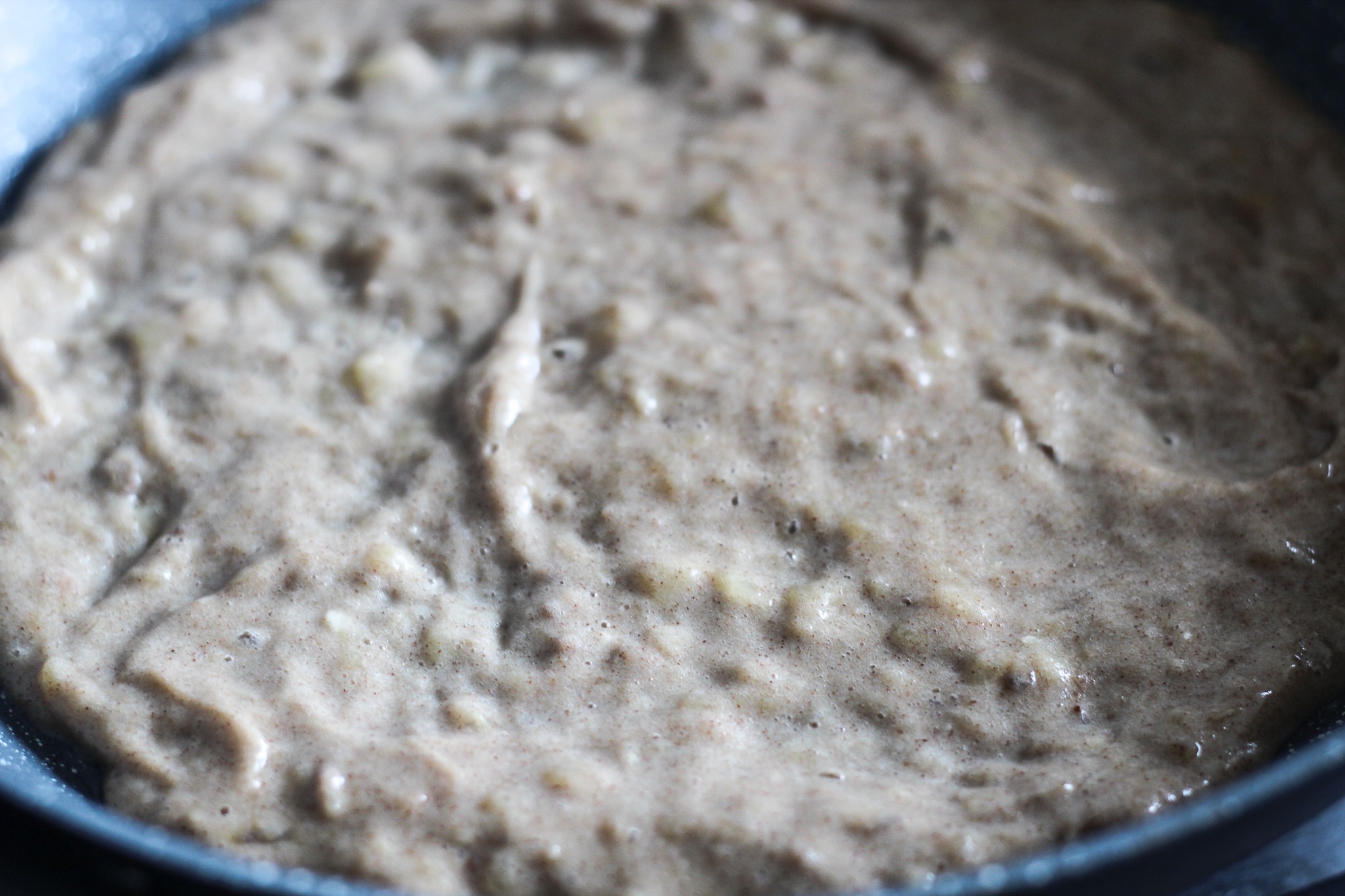 Ik had weer zin in een banaan-eiwit pannenkoek, dat was lang geleden!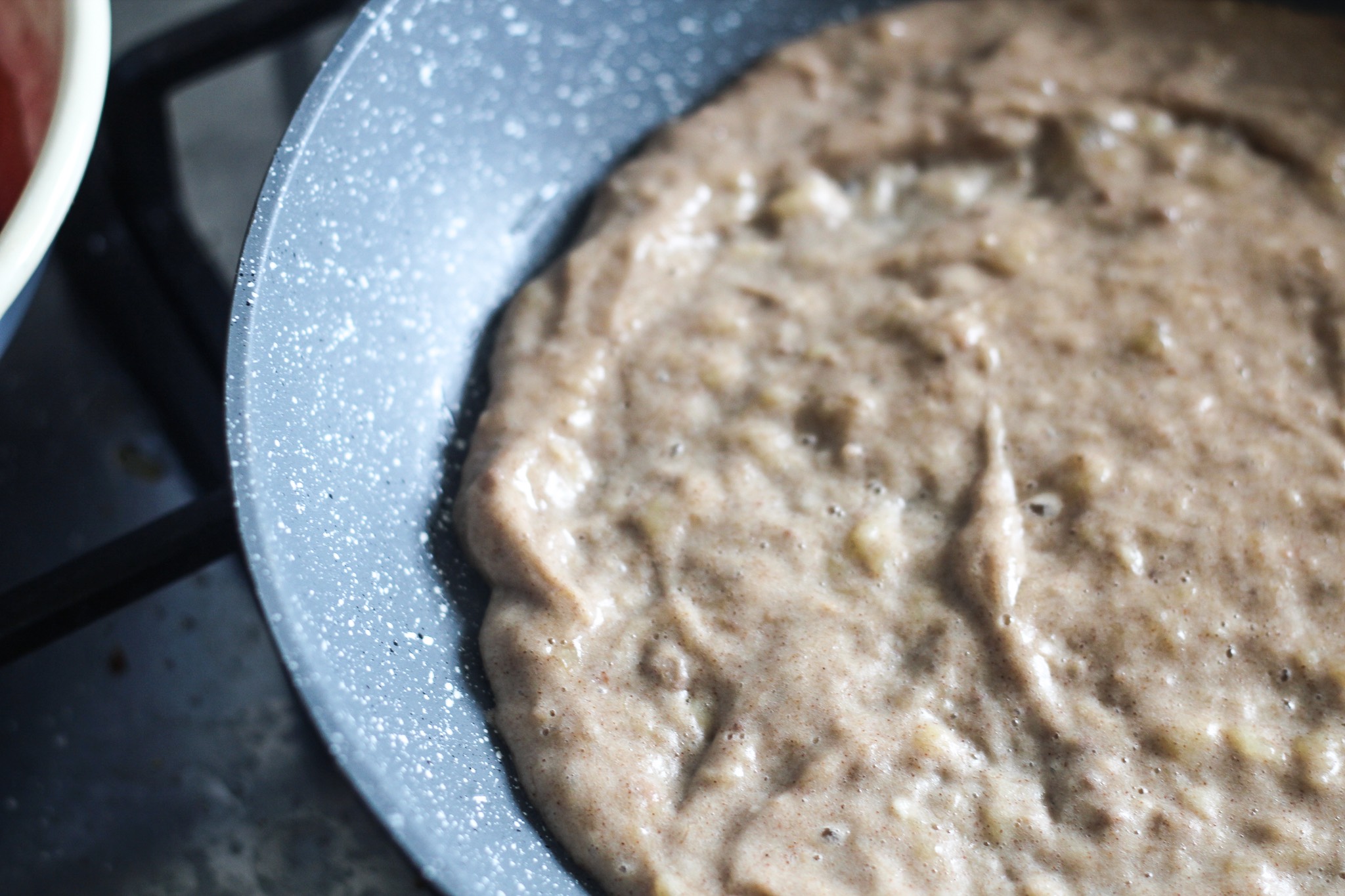 Je moet er wat geduld voor hebben, maar het is het meer dan waard.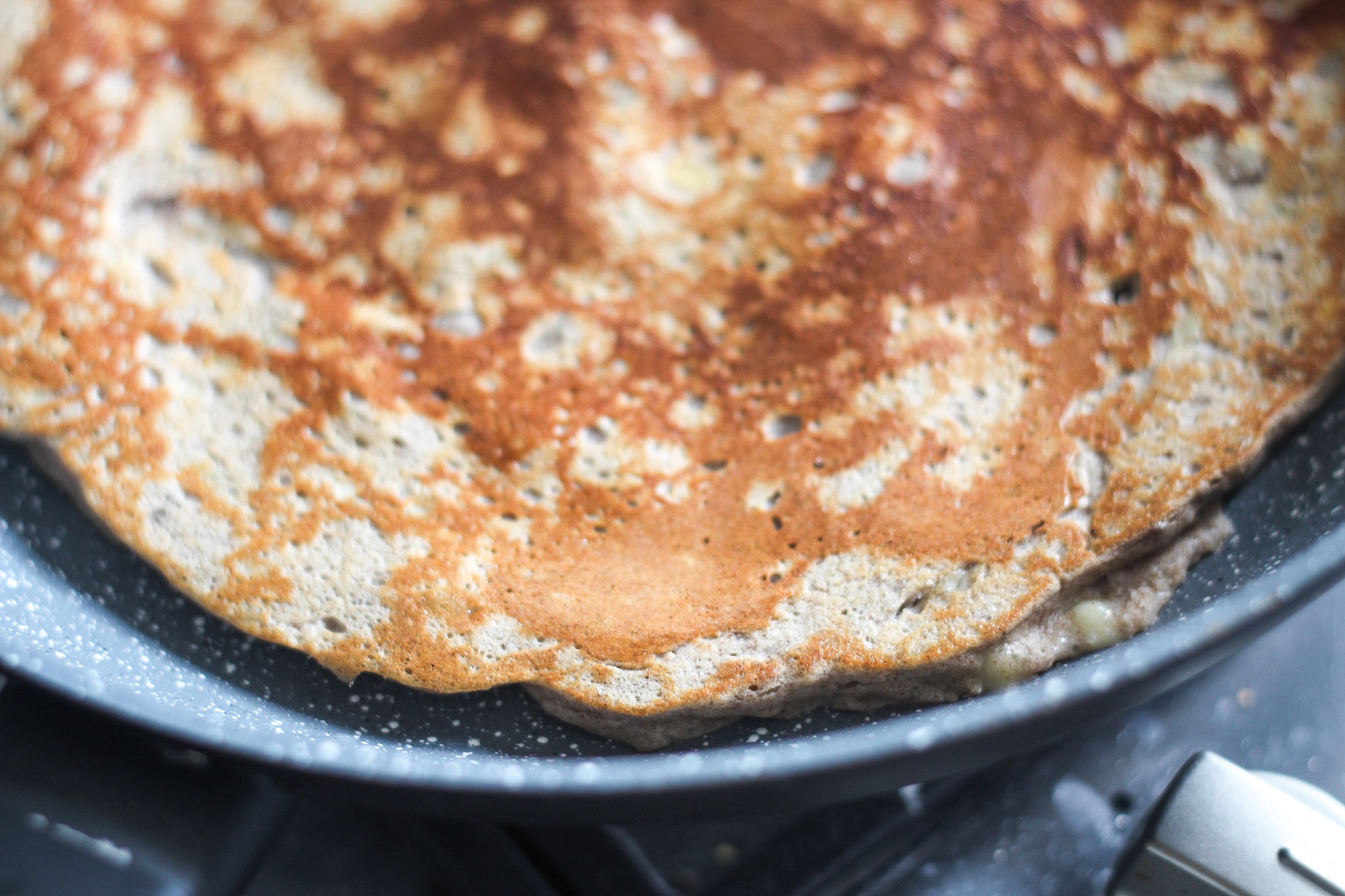 Heerlijk!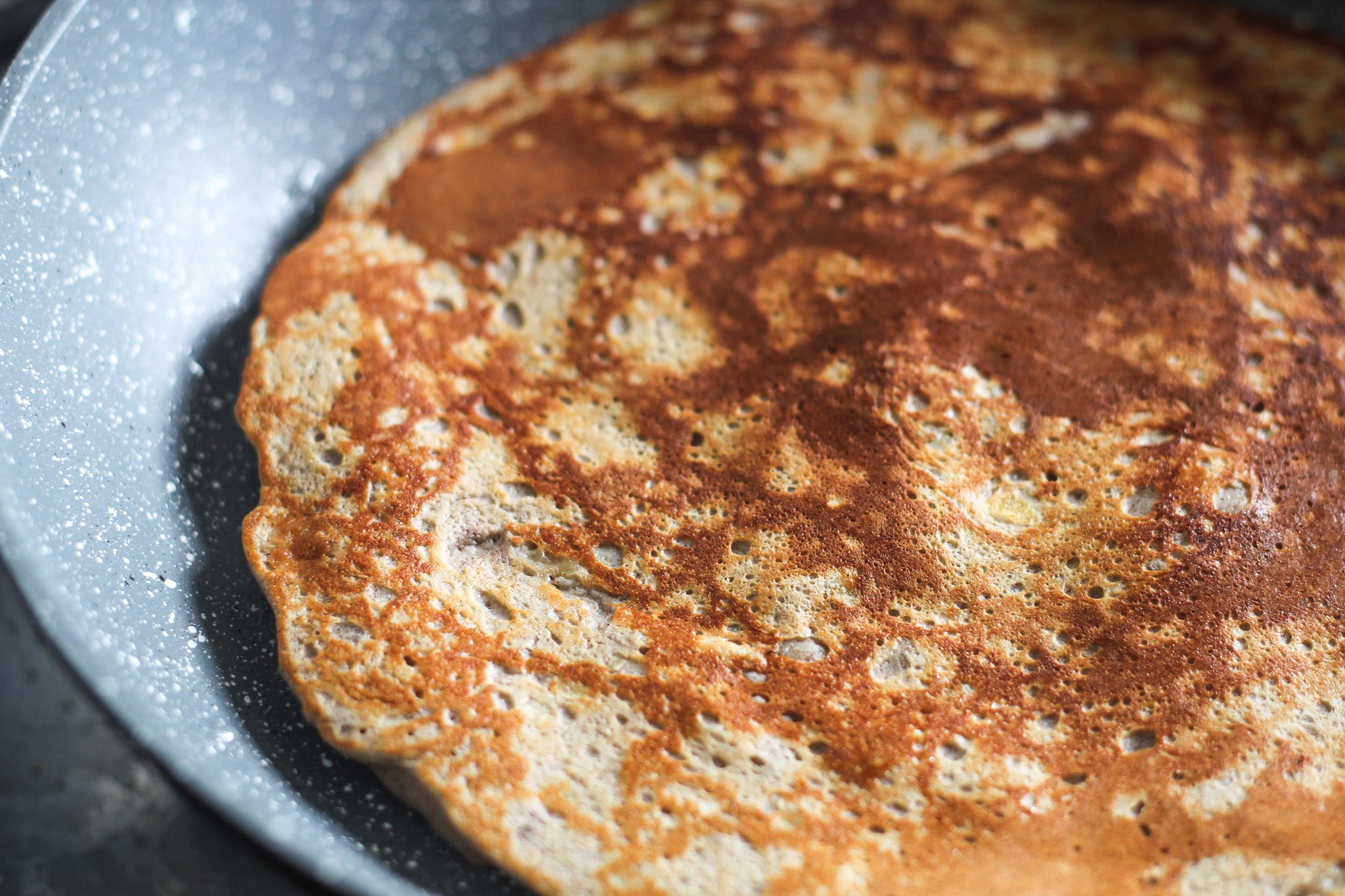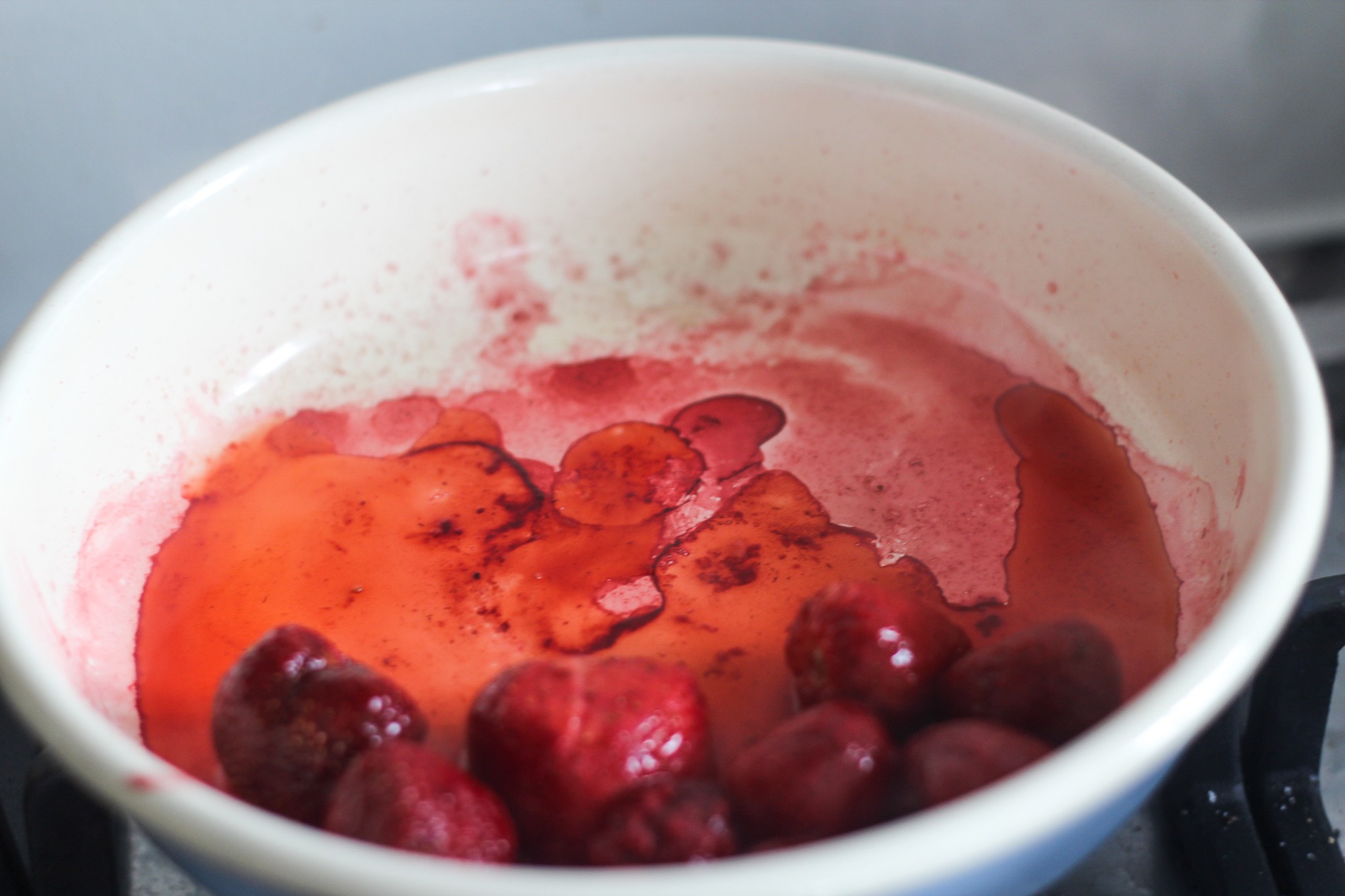 Met wat diepvries aardbeien even verwarmd in een pannetje met een scheutje water.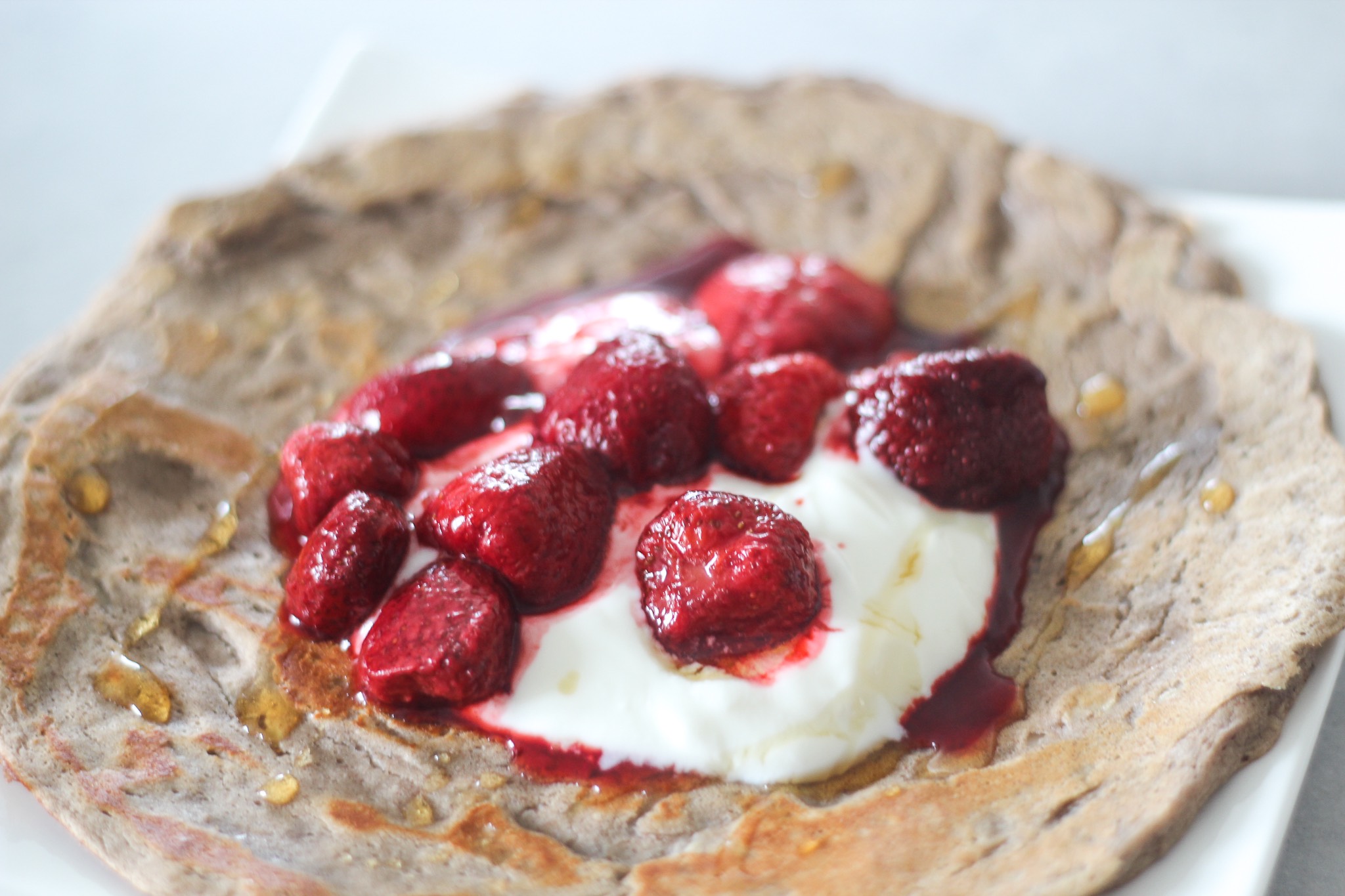 Kwark + maple syrup erbij en klaar!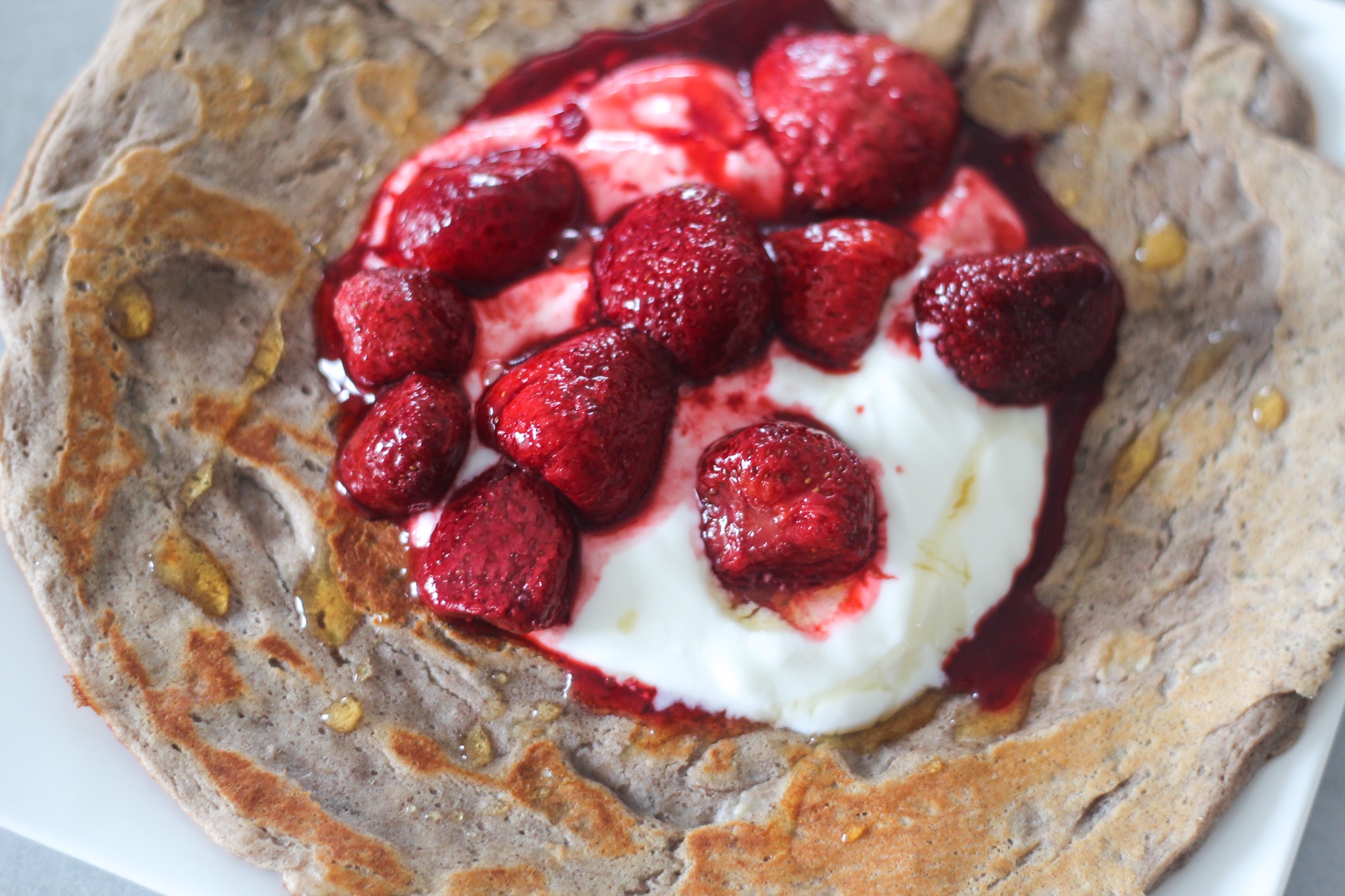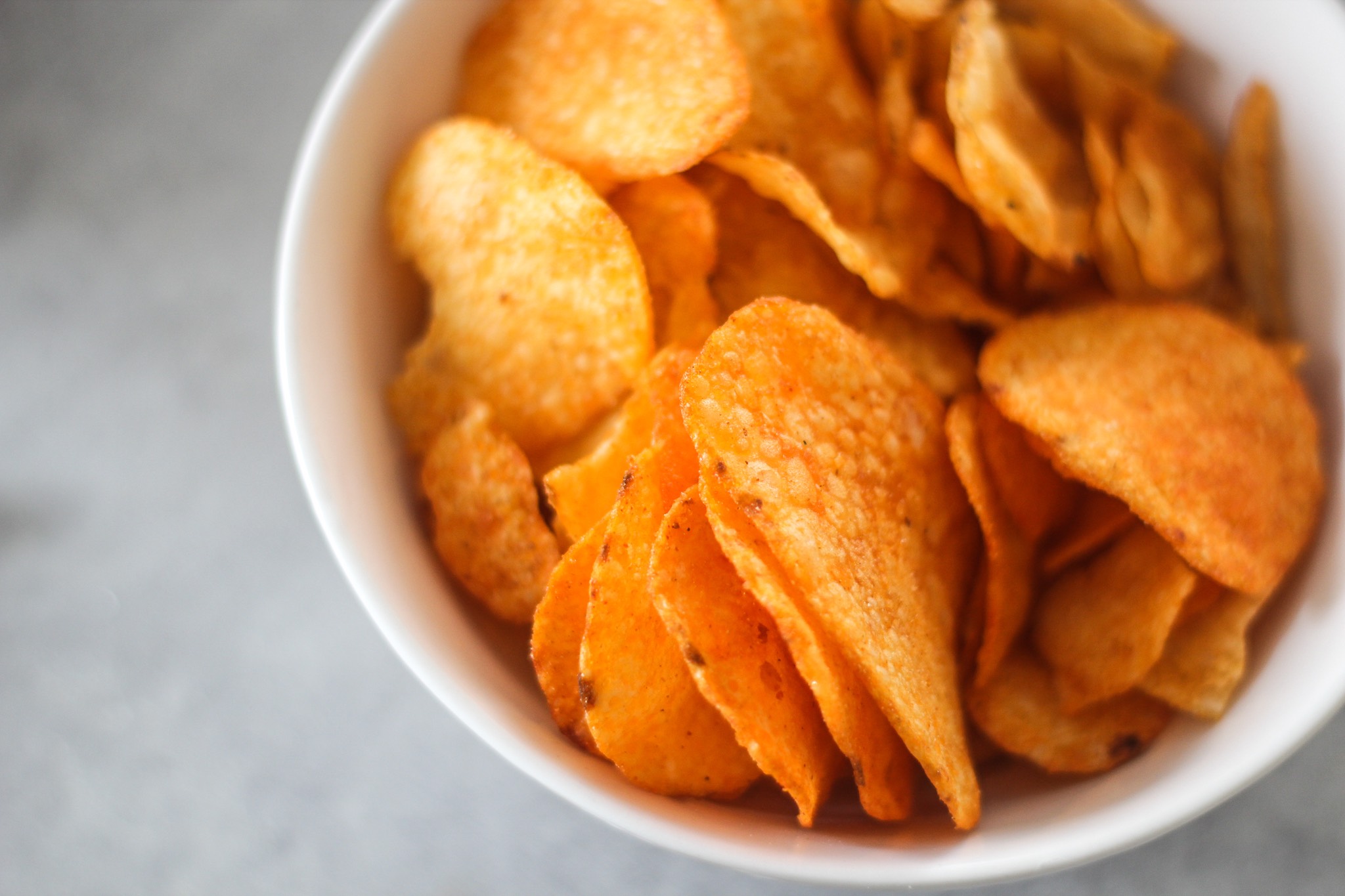 Er wordt elke week wel chips gegeten en altijd met een schaaltje yoghurt ernaast!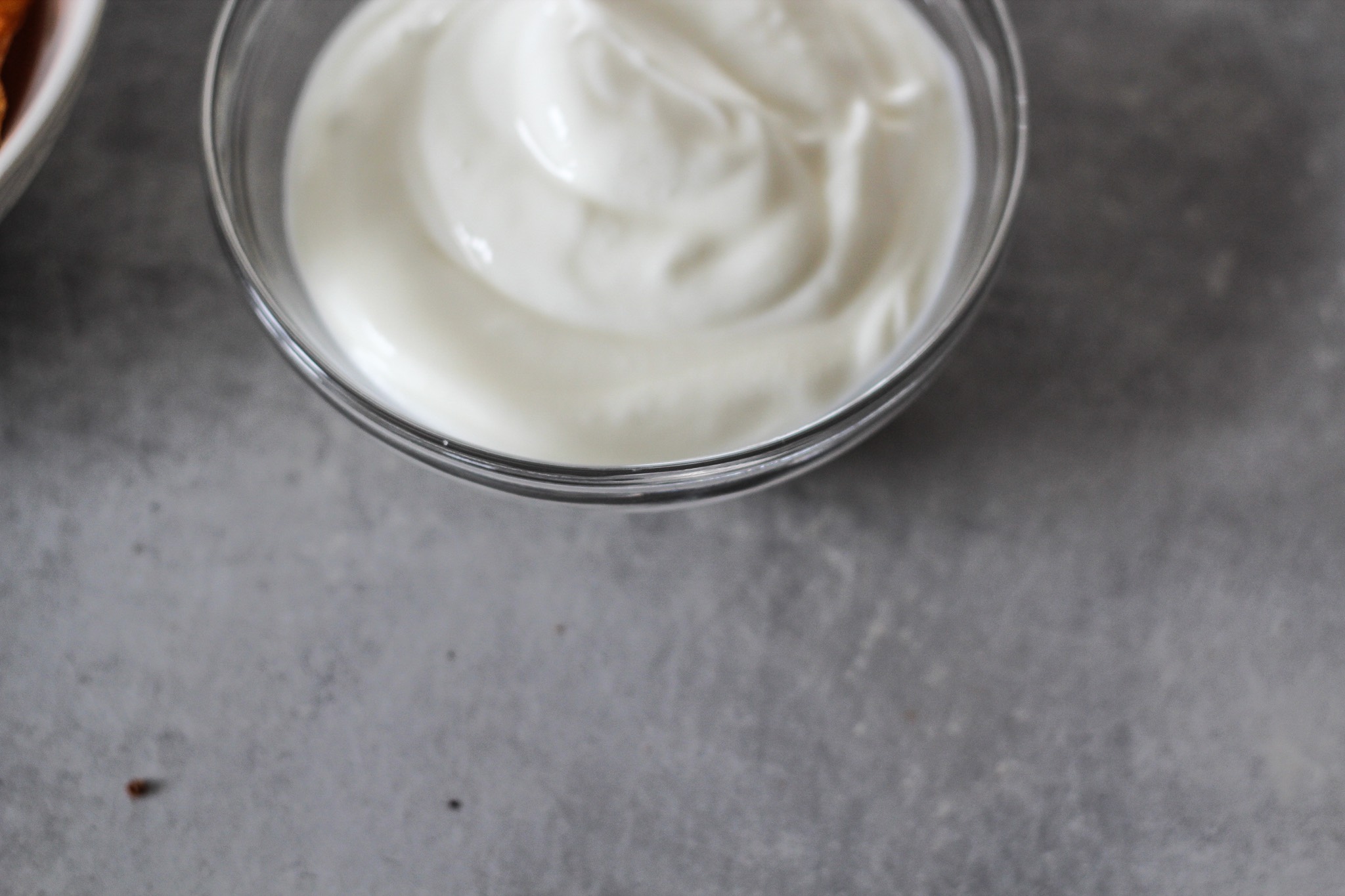 Mijn lievelingscombinatie: chips met yoghurt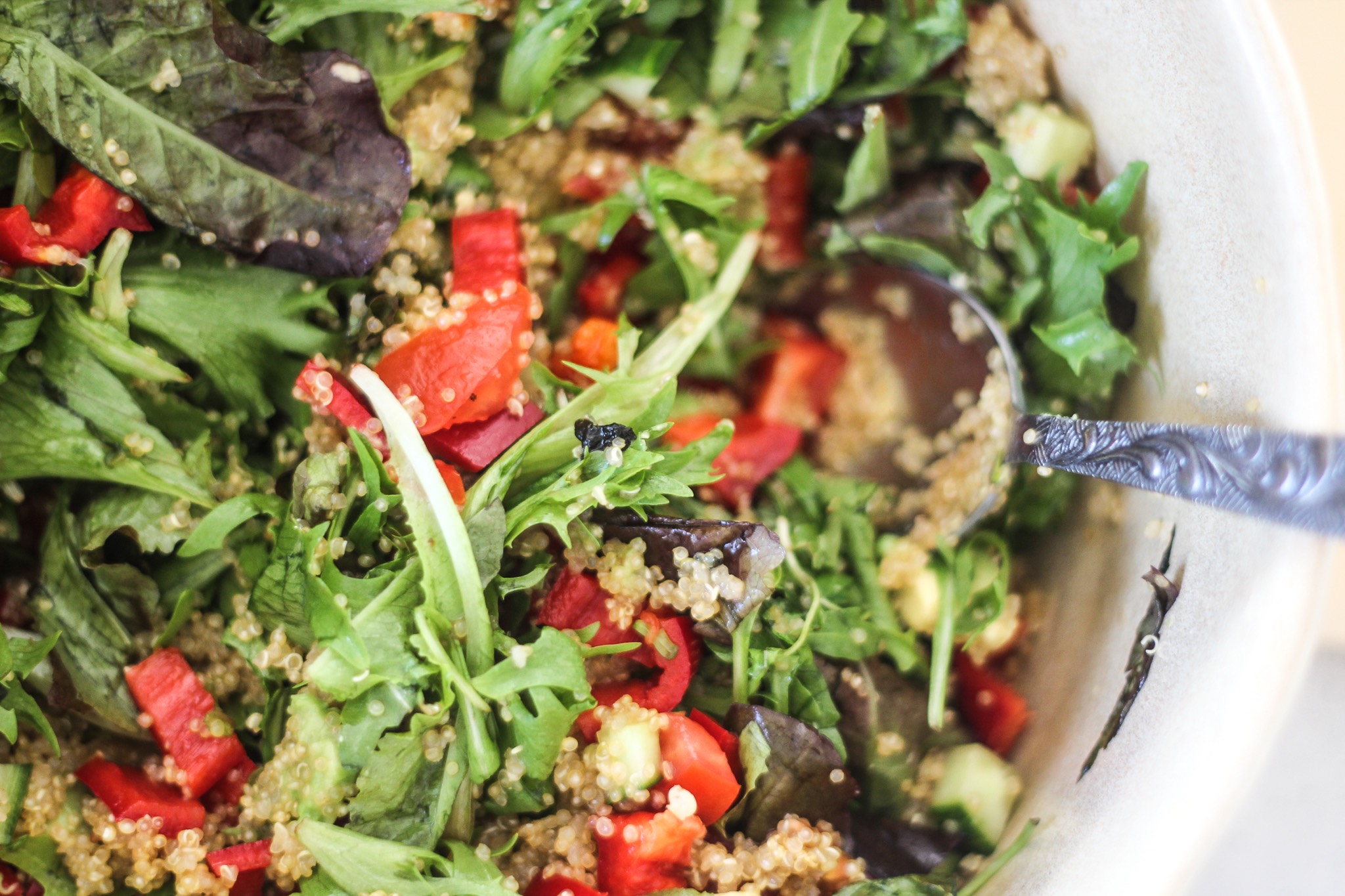 Frisse quinoa salade met paprika, zongedroogde tomaat, komkommer sla, citroensap, peper en zout.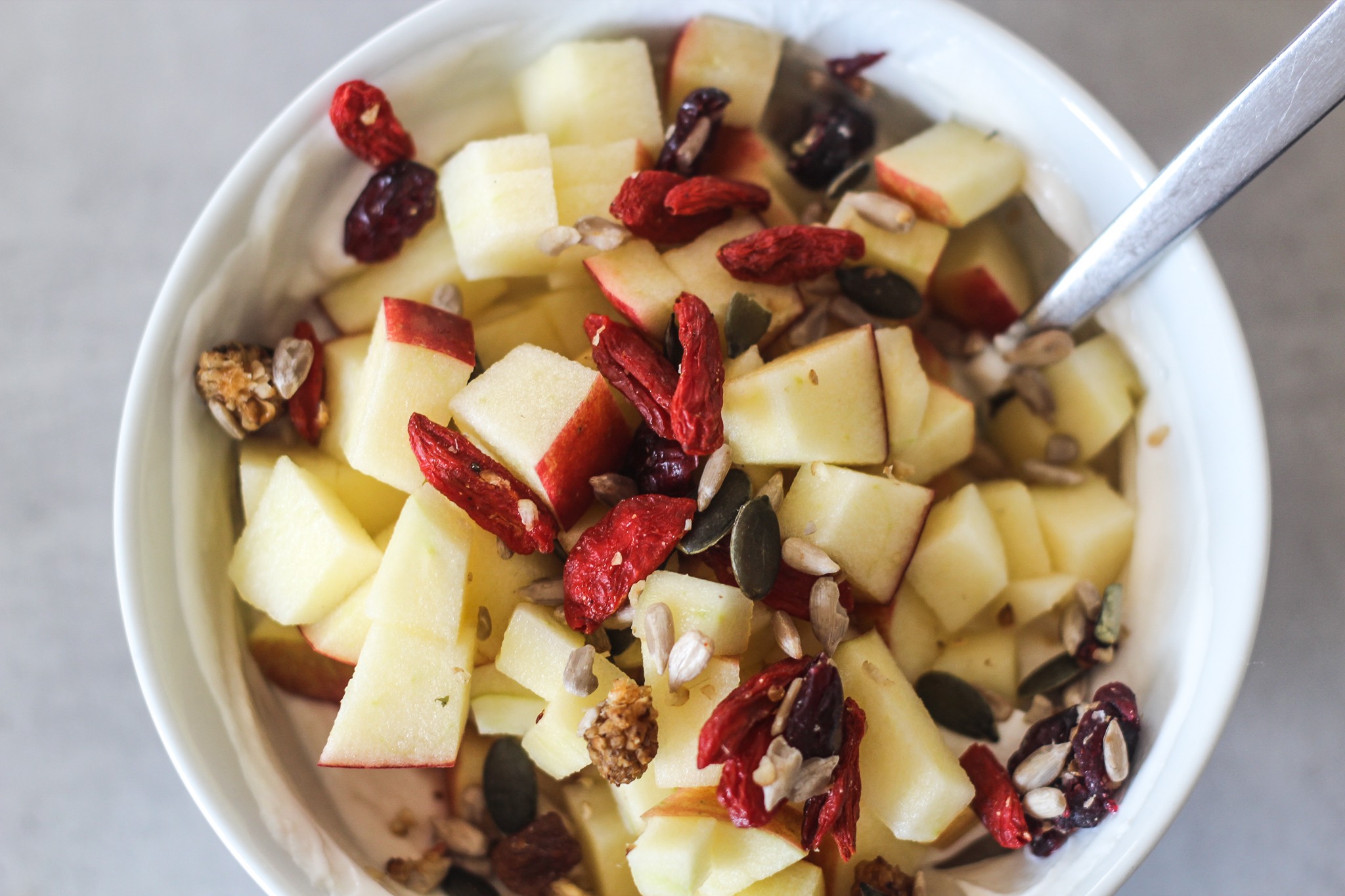 Skyr met appel en de pitten&zaden mix van de Lidl.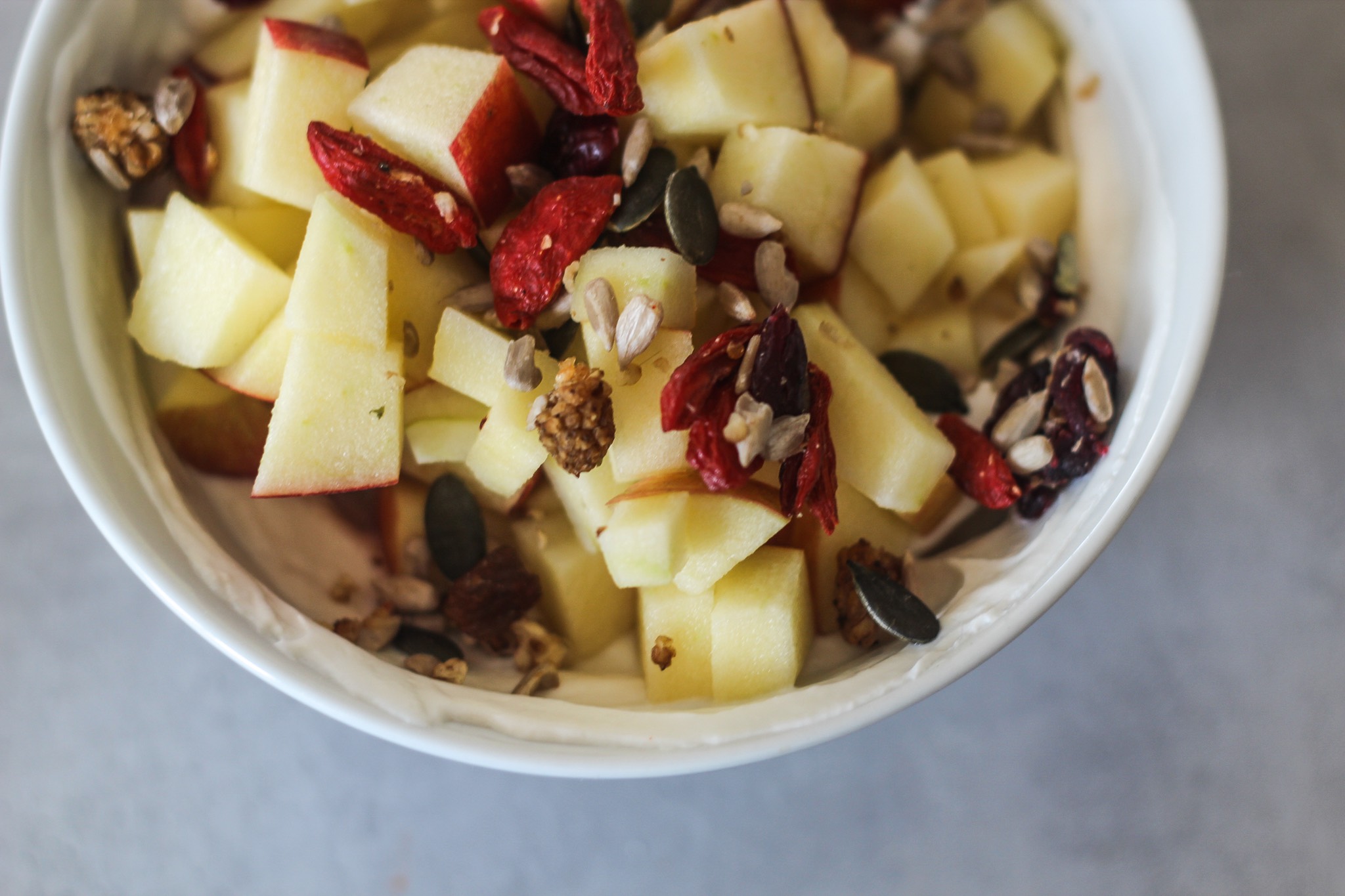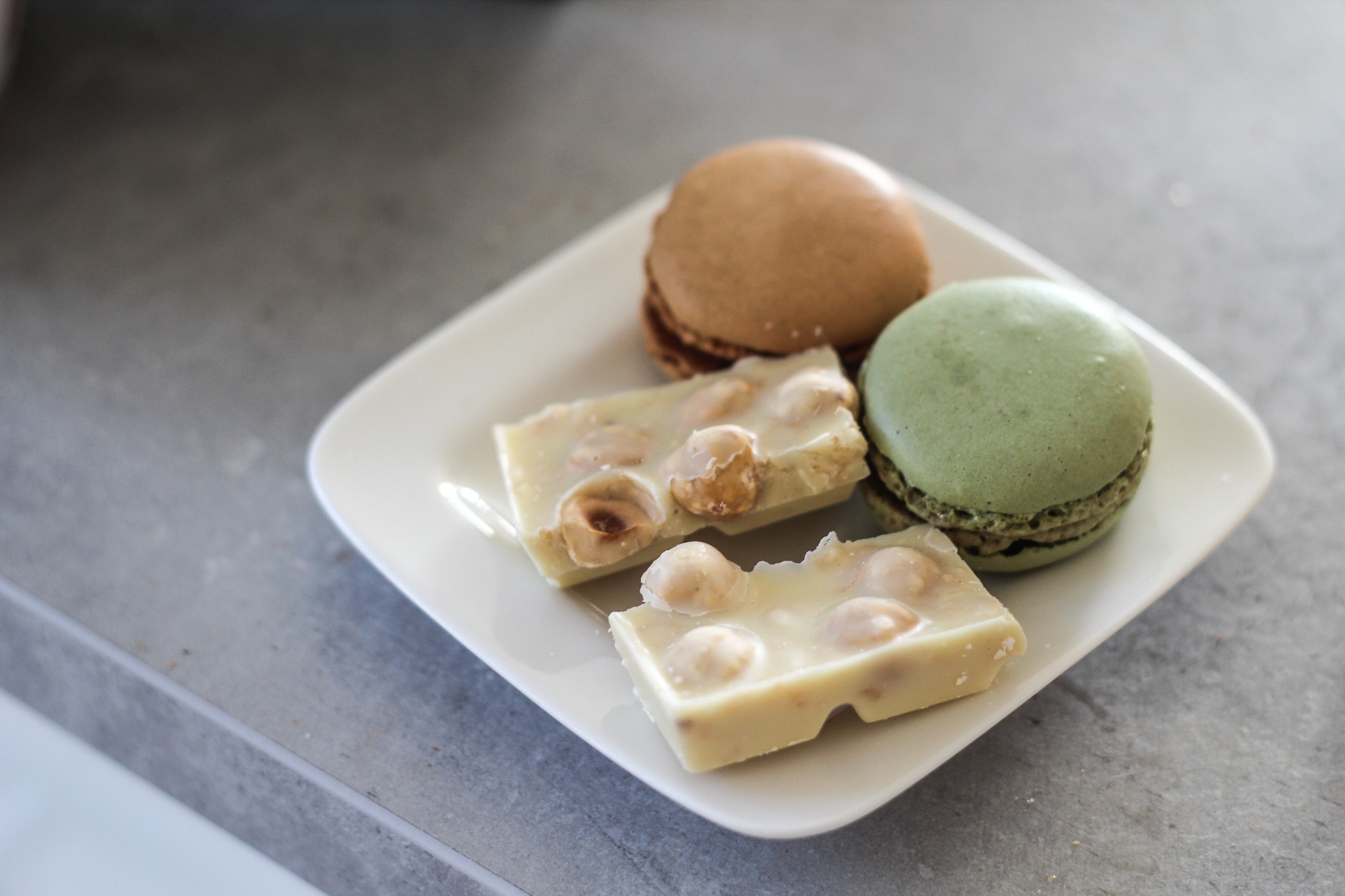 Oeeh: macarons en witte chocolade met hazelnoten.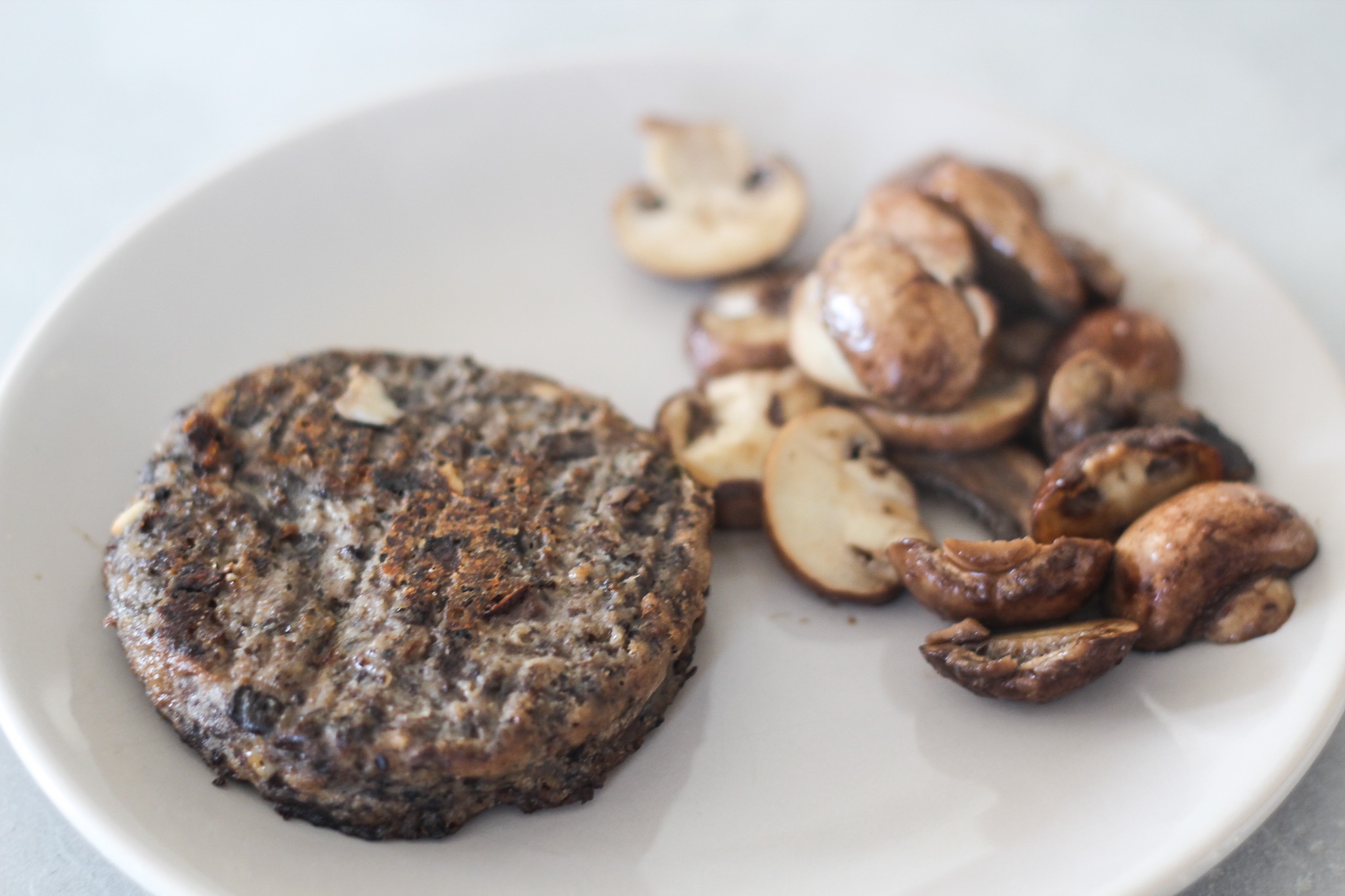 Een champignonburger (aanrader!) met.. champignons! Haha.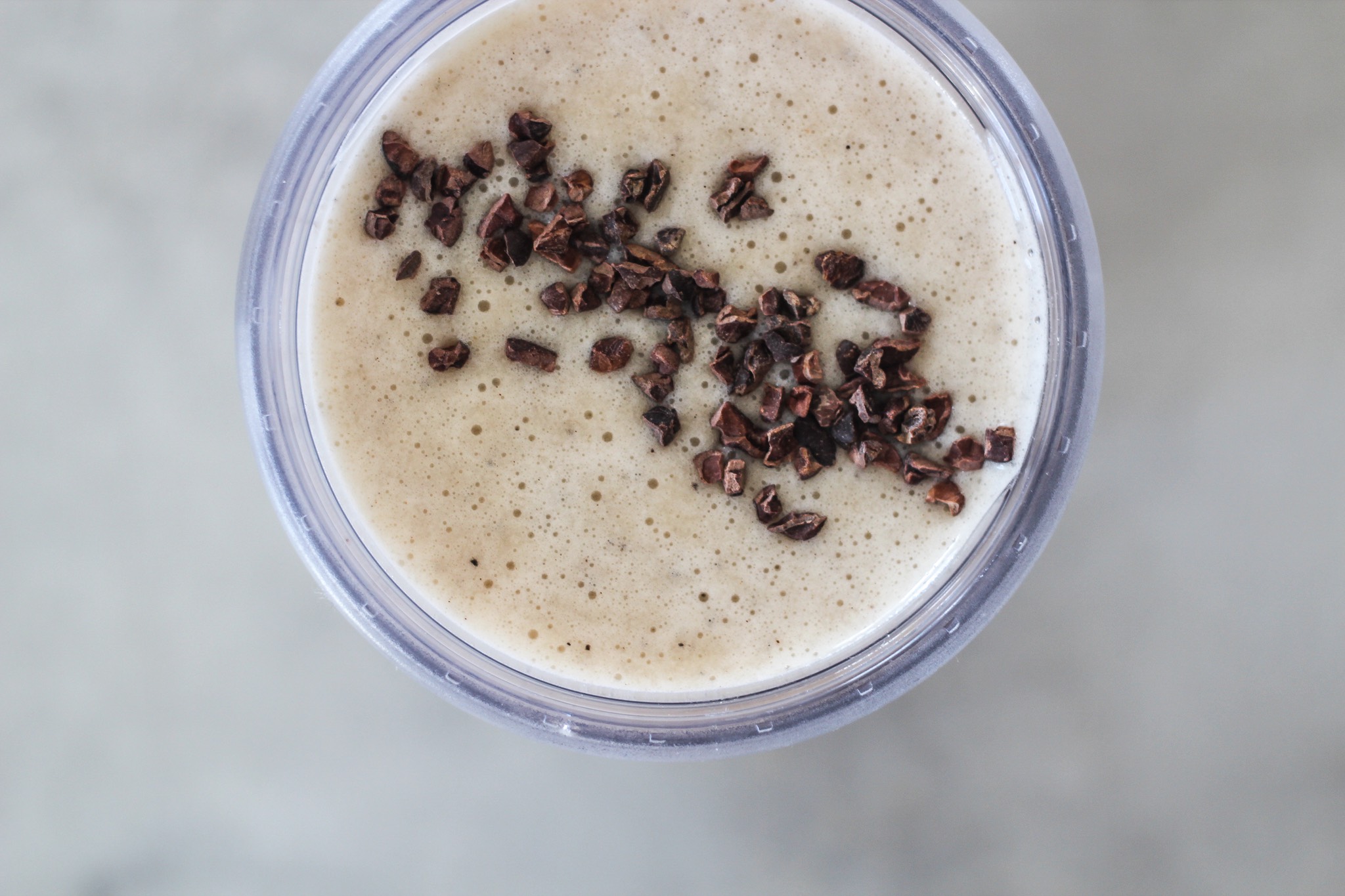 Banaan uit de vriezer + amandelmelk + vegan eiwitpoeder + espresso + ijsklontjes getopt met wat cacaonibs.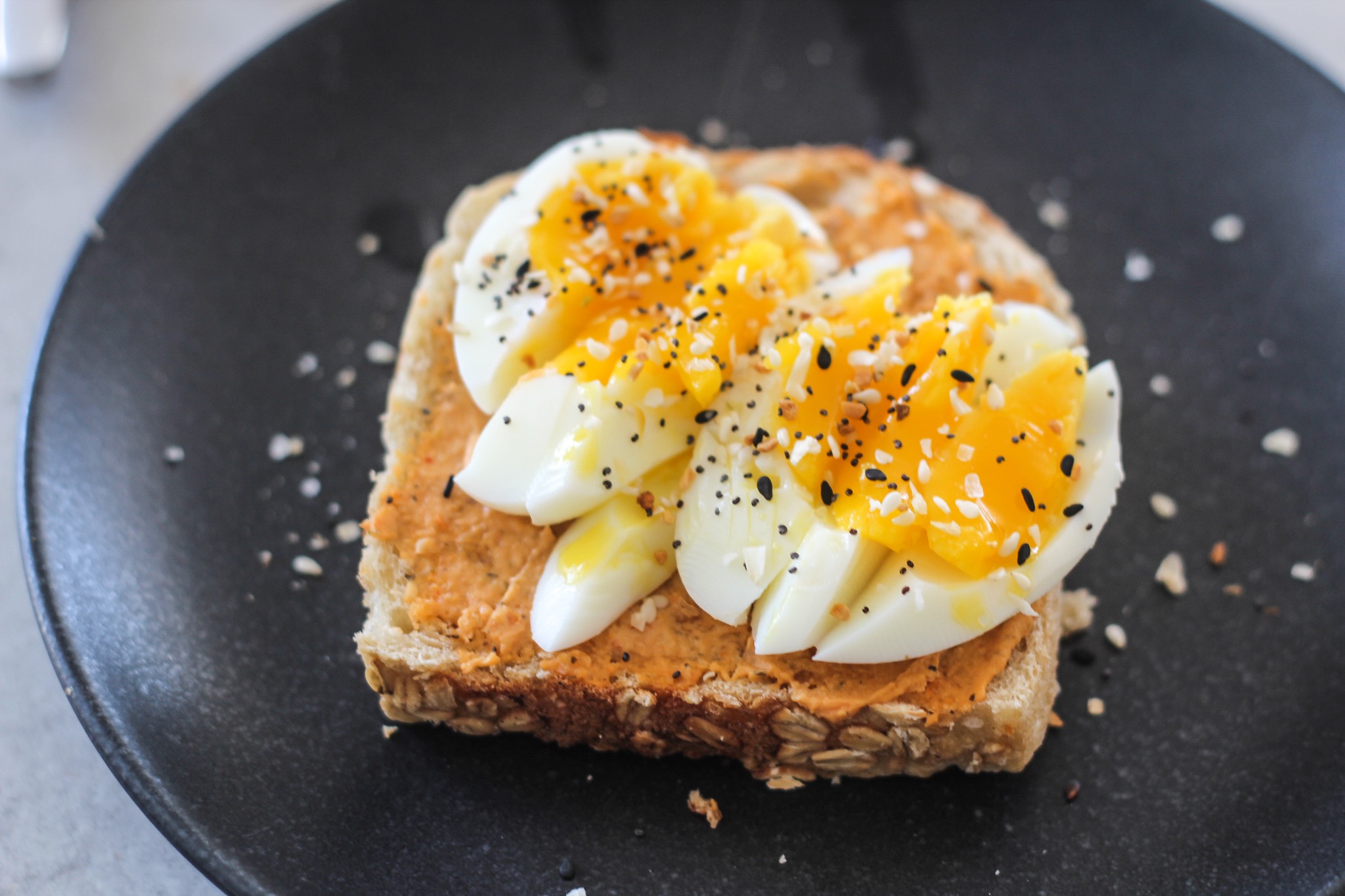 Haverbrood met hummus en een gekookt ei met mijn lievelingskruidenmix erbovenop.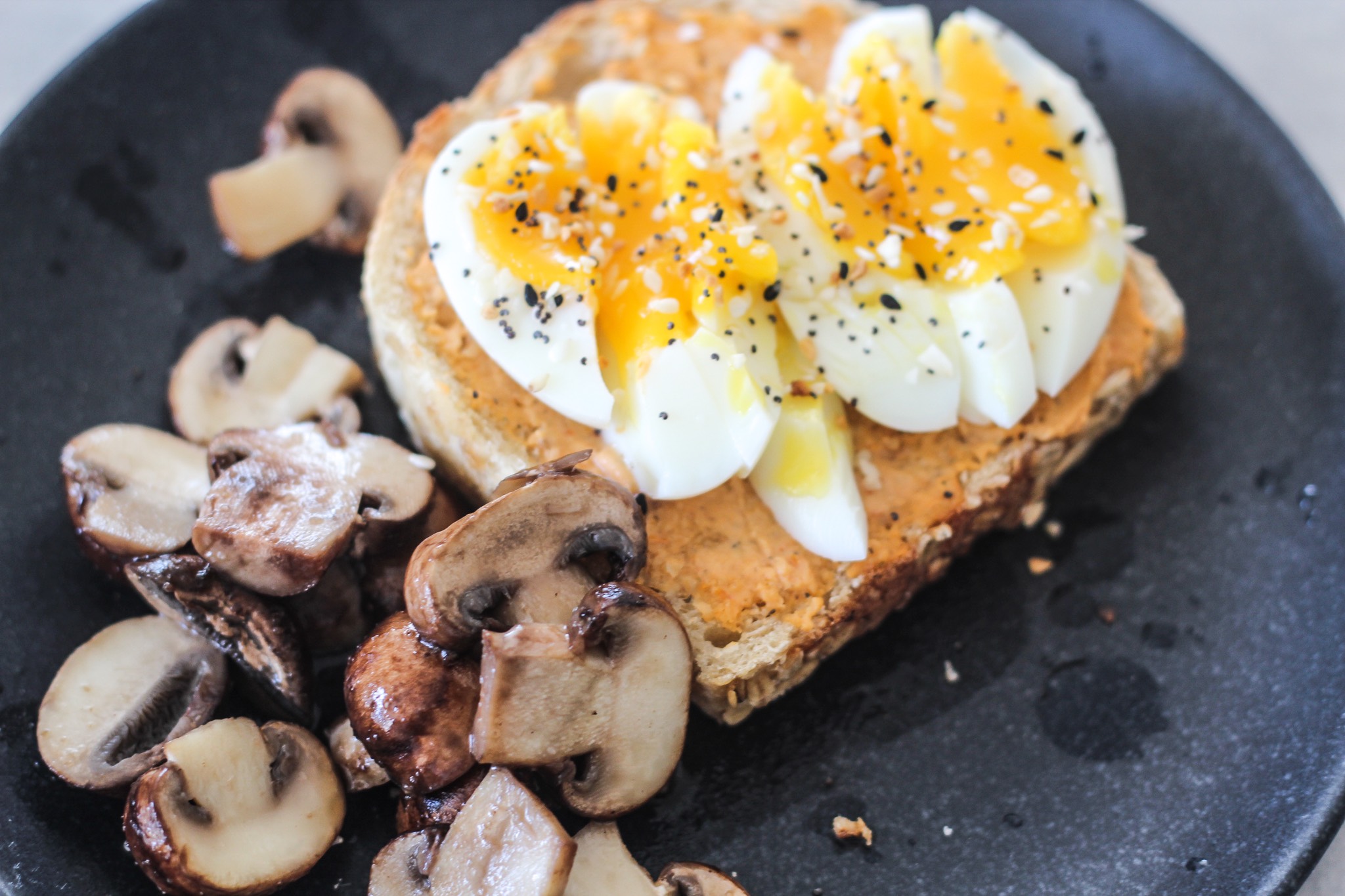 En nog wat overgebleven champignons. Heerlijk dit!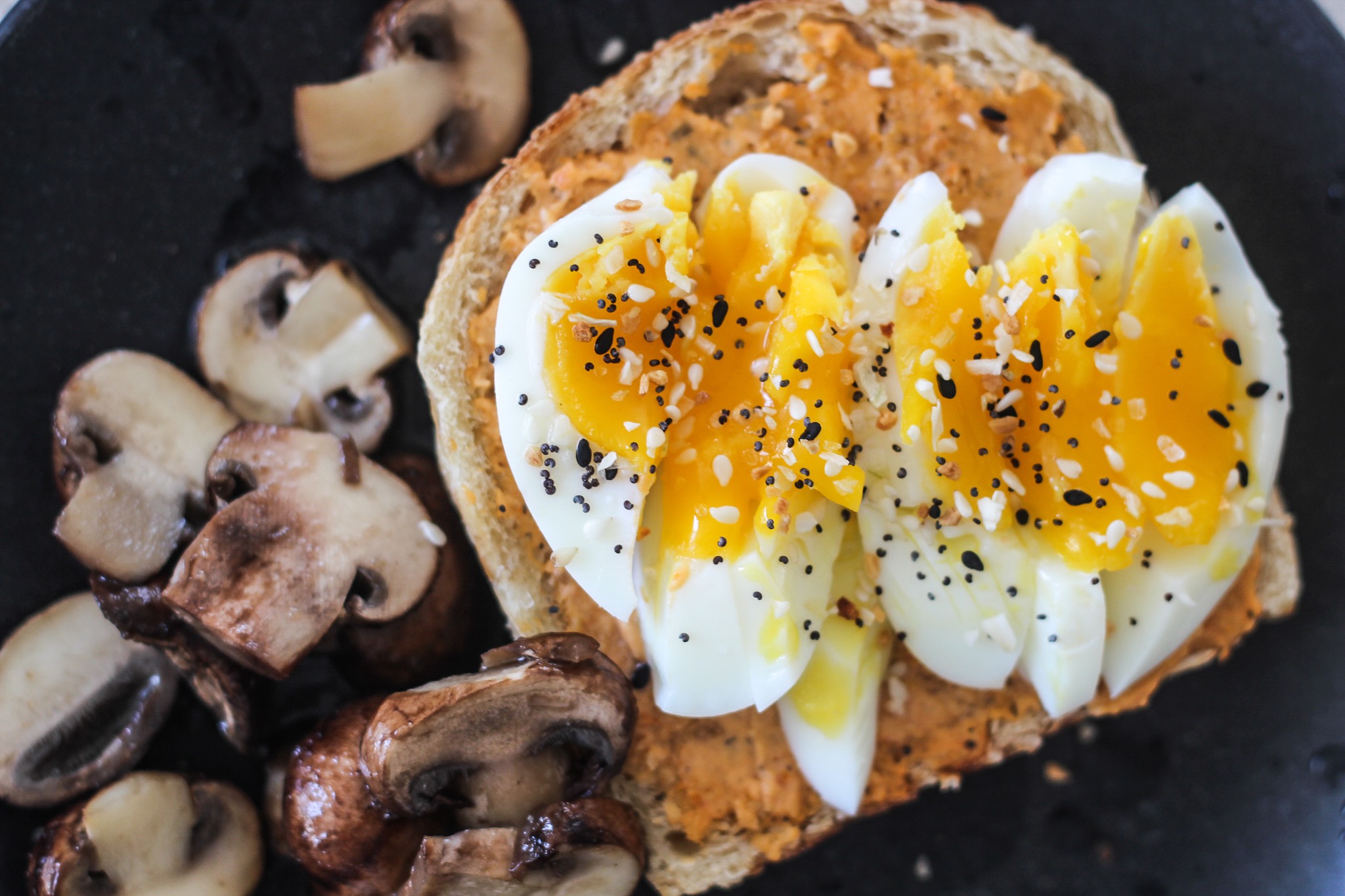 Met deze foto sluit ik het foto dagboek van vandaag alweer af. Ik heb de laatste tijd heel veel zin in eieren en champignons, ben benieuwd hoe lang dat duurt!
Ik hoop dat jullie een heerlijke zaterdag hebben met lekker en voedzaam eten <3
Bewaar, Like, Tweet of Pin!